Long John Silver's
Long John Silver's Complaints Continued... (Page 1)
100+ reviews added so far. Upset? Call Long John Silver's corporate: 502-815-6100

Gary Van Bibber
from Wilkesboro, NC
I ordered 2 piece fish (L4) at 12:11 PM on Tuesday the 24th of July at the Canal Winchester, OH, location. I was told to pull up and 'fresh fish would be dropped. It would take about 3 minutes." I pulled up and waited 12 minutes. I did not get the potato wedges I ordered, but I got cookies that I didn't. I also did not get any napkins, or a receipt, though I got a bag of condiments I did not request.
It seemed my ordered was delayed further by waiting for a second customer waiting to have his food brought out to him when mine was brought by someone from inside. 12 minutes, for 2 pieces of fish, at lunch time? Unacceptable. Plainly, if you ever want any more of my money, you will send gift cards to correct this error. Otherwise, you have competitors will gladly take my money to instead.
Respectfully,
Gary

Sasha Thurman
from Gallup, NM
My husband and i were having lunch at the taco bell long john silver's at 725 W. Southern avenue Phoenix az 85041on july 20 2018 @ 440 pm and this gentleman came in and asked for a water cup and they told him that they dont have any. I know for a fact they did because I had just got one from them then the gentleman asked to use the bathroom and they told hom it was for paying customers only! So the gentleman left the temperature was 115 degrees Fahrenheit..my husband took the gentlemen his cup to the man who looked verry thirsty when my husband came back in the manager told him you cant do that! We ignored him i asked if i could use the restroom and they tole me only if i buy something mid you i just bought lunch this is not right and it is illegal to refuse someone water in Maricopa County i want action taken upon this manager who was rude and heartless not to mention all the girls who were having a craft day at the counter ignoring all the customers!!! I guess hanging out chit chating and making crafts are more improtant than the customers i stood in line for 15 before they even tried to take my order

Michelle Alvisio
from Westminster, CO
Alizay, manager of store 022091 (it also serves Taco Bell). I placed an order for 2 2pc fish one with corn and one with hush puppies. We received three boxes one had 2 p. Fish with corn. The corn was old. And the other two were fries and no fish. I had to drive back which was quite a ride. Alizay argued with me and said she made the order and had put fish in the boxes. I explained again that we didn't receive the correct order. I told her to get the fish and she refused. She yelled at me that I was being rude and therefore she wasn't going to serve what I ordered. She also banned me from the store. She also accused me of eating the 4 pieces of fish and trying to get free food!!!! I've never been talked to in such a rude and unprofessional way. When I asked to speak to the owner she said "he quit." My 12 and 19 year old children were with me. Plus she said you have a camera. You can review it and get back to me. I was not out of control and all I asked was for the food I already paid for. She demanded my credit card to make a refund and she asked for the food back. I placed it on the window and she accused me of throwing it at her. She was very rude and telling me I'm banned and never go back. I'm calling your corporate office and see what they have to say for Alizay, is it policy to be so rude and ban customers at LJS?

joseph voorhees
from Decatur, IL
went thru drive up ordered a number 2 /3 piece chicken and 2 piece fish with hush puppies coleslaw and a number 5 no drinks $17 even no receipt got home no fish no coleslaw called up told me no problem wrote my name down,said next time in they would take care of it has mad has I was told them no problem today went back made another purchase and reminded them of what they owed me called me a liar and a cheat and we don't give free food out told them to cancel my order and told them I would take my buisenes else where they don't give free food out I don't give out free money either you lost a customer today over stupid employees who don't no how to run a store or care about the customer I work hard for my pay check everyday I don't need someone to treat me like they did into todays world your employees should do what ever makes the customer happy cause theres plenty of places to eat out and a lot of them closeing going out of buiseness for this very reason,this particular store is in Decatur IL ON WEST ELDORADO STREET my number is 217 828 1301

Sent my husband to order food. I ordered 2 Fish and Chicken platers with cole slaw and fries, and another with 2 extra fish and chicken with green beans. He get's home and only one order was correct. When he called the restaurant back, there was not one bit of we're sorry. if you comeback we will replace the meal. Every time he goes to this location on Karl and 161 in Columbus, Ohio. It's the same issue!

Sharon Brehm
from Dillsburg, PA
Long Johns in Chambersburg PA Store 70030 has the rudest person taking orders. Our first time there, and i can guarantee it will be our last time. We were not familiar with the menu, and she wasn't very helpful. She was getting aggravated with us as she had to ask us more than once what we wanted. Again, first time there, and LAST time we will ever go into that location again. I spent 17.88 just to be aggravated by her. I asked her if they offered a senior citizen discount and was advised, well its a little late for that now. Never offered to void and start again, just let us know that she had numerour seniors there that day. Get some people with personalities and know how to smile. You know what they say, a good experience no one shares, but a bad experience will be shared over and over. I will tell everyone I can how unprofessional your staff is.

Lari Sartain
from Brookfield, MO
I used the drive thru at Moberly, MO on 3/25/2018. I ordered the Cod and Shrimp basket that was advertised on a flag outside the restaurant for $5.99. When I placed the order, the clerk told me it was $6.99 and I told her the advertising outside said it was $5.99, she once again told me it was $6.99. I think this is false advertising. There is still a flag outside advertising it for $5.99. Then I had to wait for longer than I thought it would be. The food tasted bad. It is normally very good.

christina ysasaga
from Lubbock, TX
Hello my name is Christina I went thru drive thru at long john silvers in Lubbock Texas the drive thru experience was ok but the food was horrible! I bit into my chicken and it was Pink and the crust was still soggy ..it was nasty I have the receipt and I took a picture of it ..the manager didn't even say sorry or anything that's bad service.he looked at me like I was lying.i can get sick from that!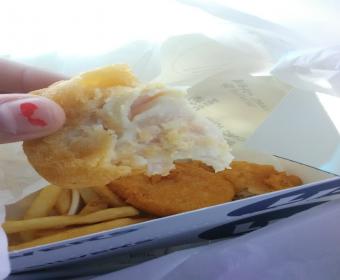 Big poppa
from Shinnston, WV
Glen Bush the GM. At the Gassaway store.. He is dating a shift manager an also lives with her in Gassaway wv.. I do not think that is right.. He treat his employes like shit.. He is a very rude guy.. Thank u.. Plz look into this mattee

Mark Taylor
from Shawnee, KS
Drive through ordered fries and slaw as side and got home no slaw. Called store wanted me to drive back 10 miles to get slaw right then and unwilling to do anything else. Worst fast food on the planet and worst customer experience! possible!! I would suggest anyone that goes here deserves this awful experience after reading this!!!!!

Carol Barrows
from Broken Arrow, OK
Went to store 31531 it was dirty had peeling paint and workers were less than clean. Love the food but wont go back until the place is in bettet condition snd cleaner.

LISA steele
from McKeesport, PA
I HAD WENT TO LONG JOHN I HAD ORDERED HOT FOOD THE COOK SAID JUST CAME UP THEY HAD GAVE US OUR FOOD FRIES WERE NOT EVEN WARM SO I TOOK BACK SHE HAD SAID WE WILL COOK YOUR FOOD FRESH AND BRING TO U I HAD POURED A DRINK JUST SAT DOWN WHEN THEY CAME WITH FOOD LOOKED TO BE DOUBLE DIPPED ( BEING MY BOYFRIEND IS A COOK ) AND FRIES WERE SAME SO AGAIN I GOT MAD AND SAID SOMETHING BUT WAS TOLD BY COOK IT JUST CAME UP SO I WASNT VERY HAPPY AND DID THROW FRIES AWAY IT WAS FRUSTRATING BEING I SAID WHEN ORDERIN PLEASE COOK FRESH MY TICKET NUMBER WAS 4442 AND WE HAD ORDERED 2 OF THE 2 PIECE FISH MEAL 13.98 FOR 2 STORE WAS 2220 LEBANON CHURCH ROAD

Eva Yancey
from Ashburn, VA
We got a fish and shrimp meal it was not good it tasted like it has been sitting awhile the shrimp was hard and the fries where rubbery tasting cold it wasn't not good the last time it was good if there anything you can do about it we would appreciate it the place is nice and the people who work there are great I just don't think they pay attention to how long the food had been setting it probably should been thrown away and cook fresh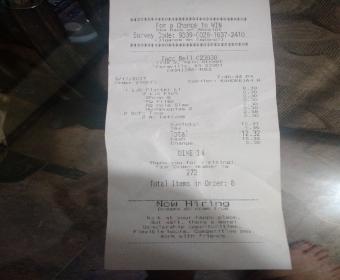 Gwendolyn Pryor
from Chicago, IL
I was treated poorly. When I called Friday no answer. Greasy food. Manager was very disrespectful and said she wasn't giving me anything with nasty attitude and eye roll.

Larry Ingham
from Houston, TX
I printed a coupon that was for 8 piece fish or chicken, two sides, and 8 hushpuppies for 12.99. When I drove up to the drive through and placed my order the clerk said ok drive to the second window. When I got there two hispanic males were at the window ignoring me. I said may I get some help and one of them said we do not honor that coupon. We can do the order for 16.99.
I was irritated and tired and said go ahead with the order and then he rang it up and said the total was 22.99. I asked what happened to 16.99 and they responded do you have the coupon for the 16.99 offer, and they both snickered and I told them to forget that I would never be back and that is sad because we love the chicken strips. I drove off and went to somewhere else and got supper. This was at 6:15 in the evening on 8-10-2016. I thought corporate should know how rude they were and they were having a laugh at my expense.

John Price
from Las Vegas, NV
My name is John Price, and I'm corresponding from Las Vegas, Nevada, concerning a very troubling experience I had at one of your locations. Let's cut to the bottom line up front. I arrived at you location at 4855 Fort Apache Road Las Vegas Nevada 89147, 9:35 PM Sunday evening July 24, 2016. The drive thru order screen was not working, however on the internet it indicated Long John Silver's is open until 11 pm and on the drive thru order screen, under the broken screen, the hours indicate until 10:30 PM.
I pulled up to the window, behind a black SUV that picked up their order, and waited nearly 20 minutes before I got the attention of one of your female employees. The time was 9:55 PM. I mentioned the order screen was not working and she stated that it has been broke for awhile. She asked if anyone had taken my order and I responded by saying "no". I asked if I could order and she stated, they automatically close at 10 PM. I stated it's 9:55 PM and the sign under the broke order screen states 10:30 PM and the internet indicates 11 PM. Your employee then close the window and continue with her clean up.
Hours of operation on the facility and on the internet should be corrected for this location. Because if they are beginning to close and not preparing food after 9:35 PM on a Sundays what about the rest of the week. I can understand since the employee appeared to be a child of 17/18 years, they may not have the customer service skills to offer a rain check. However, it should be noted in whatever training program provided by your organization, that your employees should be thoroughly trained on how to treat paying customers.

Melvin Knoll
from Martinez, CA
We have been watching you TV adds and found one of your places in Pittsburg California, 2155 Railroad Ave. The phone number is 925-439-2101. We so much want a good piece of fish that we have had the pleasure of many times at other of your places, but this was the worst place I have ever seen. We are both in our 80"s so we are not making this up. We have been around for along time and know good food and bad food and this was bad the fish looked and tasted like it had been boiled in oil for a week, the fries were at the bottom of the barrel.
The fries looked like they had been left over from last week. The place did not have any utensils, napkins, etc. The place should have been closed because of health reasons. Years past I ran a fast food chicken place out of Arizona so I have a little bit of knowledge of the fast food business, and this was terrible, you should really have someone from your office check this place out because I am sure we are not the first ones to complain. I should of taken a picture of our food but did not have a camera.

Linda Benn
from Stone Mountain, GA
I went through the drive-through and ordered a L6 with an extra piece of fish. I live about 30 minutes away from your store number 27992 The store is located in Decatur Georgia Farrington Road. The manager claim her name is Tosha which I did not believe, and the cashiers name was Valencia. They were very unprofessional and playing/joking around with each other inside of the drive-through line window. I think that is why my order was made incorrectly!! I did not receive my extra piece of fish, and I'm highly upset because I live too far away to drive back for extra piece of fish!! Instead of the manager saying she would replace entire order, she said she would replace the piece of fish. YOU HAVE got to be kidding me!

jason dozier
from Centerville, TX
I work in duncanville, texas, but i live in frost tx72 miles south of job. I picked up 27.00 worth of meals for my family. 4 /3 fish dinner and 1 2 fish and 1 chicken meal. 4 meals total. I drive all the way home and every meal is chicken only and fries. No coleslaw no hushpuppies. I called the camp wisdom store and they told me to bring it back the would, thank
exchange it. I told them i was over 70 miles one way. I wasnt driving back there. They said just hang on the food til morning, bring it back. I said no way. Just forget it. They said to call and ask for manager and explain it to him tomoro. I said no thank you i will call corporate. So this is my complaint. Bad thing about it, its one of out favorite places to eat, but this particular store always seemths to have a a problem when i stop, why? 27.00 is alot of money when you arent pleased with the meal. Thank u, i still have receipt if you would like a copy, Jason dozier

jason dozier
from Centerville, TX
I work in duncanville, texas, but i live in frost tx72 miles south of job. I picked up 27.00 worth of meals for my family. 4 /3 fish dinner and 1 2 fish and 1 chicken meal. 4 meals total. I drive all the way home and every meal is chicken only and fries. No coleslaw no hushpuppies. I called the camp wisdom store and they told me to bring it back the would, thank
exchange it. I told them i was over 70 miles one way. I wasnt driving back there. They said just hang on the food til morning, bring it back. I said no way. Just forget it. They said to call and ask for manager and explain it to him tomoro. I said no thank you i will call corporate. So this is my complaint. Bad thing about it, its one of out favorite places to eat, but this particular store always seemths to have a a problem when i stop, why? 27.00 is alot of money when you arent pleased with the meal. Thank u, i still have receipt if you would like a copy, Jason dozier

Crystal Sizemore
from Williamson, WV
My family ate there tonight in paintsville ky and my husband got a bottle of malt vinegar he poured it all over his fish and ate it. After he ate his fish he had a funny taste in his mouth and he was looking at the bottle of vinegar and he notices something floating in it. He held the bottle up so he could see what was in it and there was a lot of discussing stuff in the bottom of it. He took the bottle to the workers and they said it was day shift that filled them up and it wasn't there problem but they would make sure it wouldn't happen again. I do have a couple of photos. My husband got so sick of just wondering what was in that bottle. And what was in his stomach.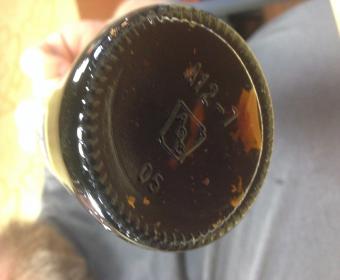 Shebree savage
from The Bronx, NY
Dining in my family and I got a 12 piece family meal. Upon ordering the cashier was rude and short. When getting the food the chicken was really small, McDonald's chicken nuggets are bigger then the chicken we received. The fish was hard like it sat there all morning...we went up and spoke to the lady at the desk and she said " yes that is how it is now. The upped the prices and made the food smaller almost like the cut it in half and made two pieces" this is the last time we will come to this restaurant... Store # 70023 in morgantown West Virginia! I would be shamed to be the manager of this store!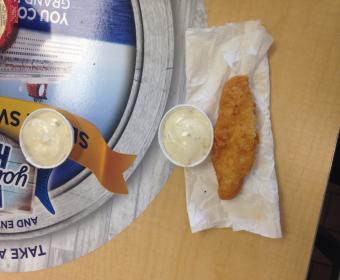 Kim Wright
from Amelia, OH
I pulled up to the drive-thru and ordered a #6 with an extra piece of chicken. He read it back to me and said Shrimp. I repeated it again. He said it was 12.48. I got to the window and said, that's pretty high for what I ordered. He said you ordered 2 extra pieces of chicken. I ordered 1 extra piece... but I said ok I will take it anyway. I got it in my car and smelled fish. Thought maybe the grease needed changed. No, there was a piece of fish in it. I went back around and ask him how many times he can get one order wrong!? I ask for the manager.. he said he was the manager.. Well that's is even worse! When I looked at him.. I remember he did the same thing to me about 3 months earlier and I bit into the fish. I do NOT like fish.. this guy needs to be replaced. No where on my receipt does it say fish.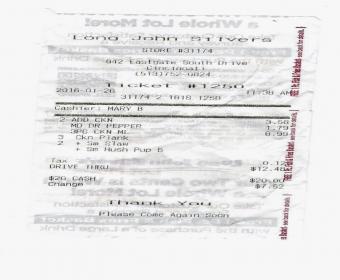 cathy daniels
from Indiantown, FL
I put the store number in the box and it wouldn't take all of it so here it is. G135266 on Federal Hwy in Stuart Fl. Yes we, my husband and I have always liked the fish there and decided to have dinner there Tuesday dec. 23 2015. both ordered a fish platter, well it was awful. the fish you could tell had been sitting there for hours. NOT fresh what so ever. WAY over cooked and looked like it had been sitting in grease for 2 days..which hope wasn't but sure looked it! I had to throw mine out, could not eat it. I tried but omg so awful. the employees were busy buying cheese cakes from some guy selling them off the street but in the store with them. I just can't believe the food quality given to us customers. It so turned us off! The Long John Silver's corporate office needs to hear this complaint.

Michael Schmillen
from Springfield, IL
I went Long John Silver's on, Knoxville Peoria IL, 3 weeks ago was called "Bud" 5 times and received fish which was not fully cooked. I baked it when I got home. Today I went through the drive through window and asked that the fish be fully cooked. I was told to pull forward, and I did. I waited 5 minutes, then went inside to be called "Bud" 6 times. I was told that I requested fresh fish and I'm the cook today "Bud." The fish looked fully cooked when I opened the bag at Long John Silver's. I went home and the fish was doughy and not fully cooked, Bud.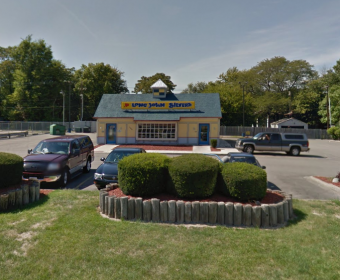 Thomas Might
from Tipp City, OH
We have always been a fan of their fish and chips as well as potato wedges and visit often. This is the second time recently that we have ordered from this location and have had a bad experience. The first time was, so we thought, the luck of timing, staff, other issues. However, the second time was worse that the first. The food all tasted stale and overcooked, almost tasted like yesterdays fish and chicken. We decided to attempt to eat the food as we live several miles and didn't make sense to return, but in retrospect should have brought it back to the store as it was inedible. We will now be looking for another location for our fish and chips.

Anthony Ruffin
from Washington, DC
I received my food and drove home. Food looked as if it had been dropped in grease twice. It was greasy. The fries were cold and the chicken looked as if it was freezer burnt. Thought I would letter corporate headquarters know that store #8035 has some serious problems, every time I go there I get the same results. I guess maybe I should stop? But I really like their food.

Judith Hughes
from Canton, OH
Store: 31665 in East Liverpool, Ohio. 5/19/15. I ordered fresh chicken dinner and it arrived half cooked, the Cole slaw was sour/spoiled, and they Forgot hush puppies. Went up to get them and had to wait 5 minutes for someone to notice me. Cashier was busy talking to his family that was dining there. Asked to speak to manager. I told her that the same cashier had given his family a box of chicken without paying for it. Meanwhile, I was waiting for my replacement dinner. I had to take it home. Very unhappy dining experience.. This happens every time I eat there.
Also, the floors are extremely greasy and dirty. Food was on the floors. Man taking garbage out of can then waiting on customers without washing his hands. Gross! Seats are all torn and split and duck taped to hold seat together.... Spend some money on this store!!!! Dirty, filthy, bad food, water on floors....the list goes on and on!!!! This theme repeats over and over again!!!! Fix it or close store. TV is on but not hooked to cable...spend the money and get it turned on!!!!!!

Alika Bosley
from Los Angeles, CA
My mother, son and I went to the location on Nellis and Bonanza on 5/7/15 @ 11am. The location was clean but there were only two people working. As soon as I got to the counter the order taker walked off and said she would just be a second. Leaving one young man in the kitchen area to not only cook the food but take orders for the front counter and drive through. I noticed that there were cars in the drive through and two other families walked in after me. In total it took about 15-20 for us to get our food. I didn't even see the lady return after we ate and left.

Brent Riley
from Mountain View, CA
On May 6th, I took my kids to LJS store number 31160 for supper. One thing we always look forward to is the hush puppies. But on this day, the store was completely out of hush puppies. Imagine our disappointment. We had been looking forward to supper all day. We knew we were going to get extra hush puppies besides what already came with the meal.
I thought, Ok I'll get some corn in place of the hush puppies but I was told that the hush puppies are complimentary and therefore, there would be no compensation for the missing items from the meals we had ordered. This is wrong. It is complete crap. I wanted to cancel my order but my little 9 year girl wanted to stay.
The food was horrible. It tasted like the oil hadn't been changed in a month, the soda tasted out dated and apparently the manager was on the way back from another store 2 hours away ... with more hush puppies.
I don't know if I will ever return.

Patricia J Popelier
from East Moline, IL
I have NOTHING about the food or the service or the people. HOWEVER, your survey needs help! EVERY time I complete it, it asks about my "DRIVE-THRU" experience......even if I have dined in. You need to correct your survey!

Cynthia Lasure
from Clarksburg, WV
Called in an order the employee was rude music was very loud kept saying he can't hear so i had to scream into the phone practically, I thought he finally got the order he said bye. After picking up the order (35$) order food was cold and order wasn't complete no slaw, had to go back're checked there was no hush puppies so took three trips for one dinner. RIDICULOUS, thought I was at McDonald's sservice was so bad it's a shame...

My food had hair in it. I bought it in the drive thru on my lunch break. When I got back to my office I noticed it and I called. No one ever answered the phone and after an hour I gave up. I just called an whoever answered the phone was really rude. I asked to have my food replaced but stated that I was never given a recent and she said that's my problem she wasn't replacing it.

I set in the drive thru for at least 25-30 minutes tonight to get to the window and be asked numerous times what I had ordered got home to find the 2 pieces of chicken in the #7 but no fish and maybe 8 French fries which was one of my sides. I at this time will not be returning. I did not go back to the establishment to get the order corrected as I was treated poorly from the start and after working all day and being treated so rudely. I just made the decision to not go back. I frequent the place often and I have never had a problem before with the wait time the rudeness or my order being incorrect. I hope that they get people in that are going to be able to handle the job and that understand that customers are the ones that make their paycheck.

I purchased a 2pc combo with fries, a clam meal and an additional piece of fish. After receiving my order I requested some cocktail sauce. I was told we don't have any & yes we run out of stuff like you do @ home. When asked if I could have my money back. He stated no. Never will I spend another dime @ this store. The store number is 32026 4101 S University Little Rock. Not only did I get poor service. The music was extremely loud & the workers were equally as loud. Laughing & joking. Not certain if this is how this business is supposed to run, but it's a disgrace to Long John Silvers everywhere!

My husband loves the shrimp at Long John Silvers and he has to practically beg me to go, at least to the LJS in Morgantown, WV. It is soooo cold in there that I just cannot enjoy or force myself to go there. They have a big round heater on the counter when we were there yesterday and it wasn't even that cold outside. They had two there the last time, the one on the counter and one in the dining area, about a month ago and I know they were there before then as my niece had said they were there when she was there. I feel they surely have had more than ample time to have the problem fixed. I truly believe it needs a whole new makeover as it has been in that location for quite some time with no updates that I can remember...at the very least FIX THE HEAT!!!

My children, and I visited the store 3470 Linden RD Flint, Michigan on 3/27/2015@ around 8:15pm. As we got closer to place our order all you here and see was two managers, male and female arguing so loud shouting profanity and all types of vulgar language. The female manager was really upset cause she was the most irate. All this going on while customers are dinning. I decided to just get our food and leave instead dinning in then on top of that I got all the way home to check or order and meals were missing items i was so upset when I called to let then know the order was wrong and I was comming back I get no answer. I called approximately seven times to no avail. One upset customer!!!!!

Mary Stuart
from Apopka, FL
Used the drivethru and first of all I could not get close to order as someone had parked their rv too close to the ordering place. So I could not hear v ery well and had to have things repeated. I than went forward to the food window and a woman\asked if I ordered the shrimp/fish basket. I held up my advertisement and said whatever this is. She reiterated that was the shrimp/fish basket and than muttered "my god". She has a voice like a fog horn so it wasn't hard to hear this. She said $4.23 and I gave her a $20 bill and 23 cents in change. She than commenced to short change me and slammed her window shut. I tried to get her back and finally she opened the window again and I told her I had given her a $20 bill and she said well she would have to do a cash out to see.
She, however opened her drawer and said oh yes I do have a $20 bill I must have slipped it through the slot. I may be old but ii am not stupid. So she took the change b ack that she had given me and made correct change. I received no receipt and a different girl brought me my food. When I asked what the other womans name was she said I don't know. Well come on now. These two people work together and she does not know her name. I told her to ask and so the woman wanted to know who and the girl said this lady. Well the one with the fog horn voice said Harriet, but I would not put money on that. So I told the girl that I was taking a survey and wanted to get her name right. However with no recei;pt to use I had to come on the internet to make my complaint. This LJS is located in Inverness, Florida and I will not return to it. Thank you for the rant.

Veronica Humes
from Jefferson City, MO
Had dinner at LJS in Leavenworth KS (store # 31625) on 3/17/15, It was 4:30 p.m. My ticket # 3236 and I was the only customer in the store. I ordered a L9...the chicken was cold and the fries were rubbery and cold. This is the very last time I will eat at that LJS. I and my family have given it numerous chances, and each time it has been horrible. The help don't seem to care about service and the store is dirty and disgusting. I doubt if this complaint is going to do any good but I am not one to just let it go.

Margie lucas
from Baltimore, MD
The Long John Silvers off of Dale bvd in Dell City, Virginia is berry dirty and Gross. It needs to be remodeled and is very dirty. I had a hard time eating in their restaurant. Please some one needs to address this problem.

Ray Ruber
from Fort Thomas, KY
I ordered the baked fish dinner at the Alexandria, Ky. store today and it was terrible. It was white as snow, had no flavor whatsoever, filled my plate with water, and looked like it had been boiled instead of baked. I should have complained at the store, but they were busy and I was in a hurry. I took a couple of bites, ate my fries and hushpuppies and slaw and threw the fish in the trash. Please send me a refund.

Kevin Reed
from Cincinnati, OH
The Drive thru speaker was so quiet I couldn't even hear what she said, when they messed up my wife's order she went in to complain and when she told the manager about the drive thru girl being rude, the manager said "IT IS NOT POLICY TO REPEAT YOUR ORDER OR TELL YOU YOUR TOTAL" my wife then said well your not really treating me like a manager should, I'm calling corporate, and the manager at the Cincinnati Ohio Harrison Avenue LJS laughed in her face, and said I don't care.

mary stamper
from Huntington, IN
I ordered the family meal with the 4 sides for 26.99 and everything was really greasy it just tasted like grease it was awful i don't know if you can send me a thing for another meal but it was really bad greasy

I've been waiting in the drive up playing for probably 20 minutes now and still haven't been able to enter my order because the lady came out for the speaker was broke instead of taking my order when she's outside we are all being made to wait and I haven't even ordered yet or paid or received any food I will never ever come back to this long John silvers located on Nellis and boulder highway in Las Vegas Nevada never

I ordered a set of lobster bites at your Newport Tennessee store. I paid $3.99 plus tax for 4 very small pieces. I ask your manager about the amount,'she said that they come pre package and that is the amount you get. I have ordered them before and got more then 4 pieces and the pitchure shows that you get more. That is false advertisement. And very disappointing. You should give more for the money or let people know what they are getting.

Three different times in the last two weeks I have gone to long john silvers in wheeling wv and the management there need to be retrained or fired. They don't care about there customers. The floors are always nasty and tables never wiped off. Me and my son went in there at 950pm on Friday the 28 of march 2014 and a bigger guy said they were closed. I said I thought they were open till 10pm and he said the friers were down.
Then who ever was working in the back said im frying up my last two fish. If the fryers were down how can he still be frying ? One other time I was there in the last week and they have people not in uniforms going into the kitchen. Two other cars was there the same time I was on the 28th and didn't get no service. I know the two that were in there a guy and a women not in uniforms were management and were waiting on the other worker two HURRY up and close. For what ever reason does not matter.
I will never go back there again and I will tell every one I know about my very unhappy visits with this long john silvers.

On April 11,2013 at 4:24pm I went to long john silver drive thru in stockton Ca 7567 Pacific Avenue ordered me fshckn.meal. when I pulled up to the window the young woman there by the name of Felicia H was not very friendly she hand me back my credit card without asking if I would like a receipt she then handed me my food and I was on my way. But then when I had pulled to the side to check my order I had received cold food and the fish and chicken had looked like it was sitting for while. When I went inside the store to let them know they looked at me as if I was wrong. Did not apologize just gave me some fresher fries and that's was it. I'm a regular customer at this long john silvers and this had happened to me a few times but had not had a problem with receiving fresher food and the employees weren't rude. Thank you for your time in reading my complaint. I hope to not have this problem again in the future.

I went to the Long John Silvers on Polk in Dallas, Texas on Friday Feb. 3, 2012 I arrived there at 6.00 oclock on the dot and I waited in the drive thru line until 6:20 to have my order taken, when it was time for the girl to take my order (which was to be the thick cut cod)I was told that they did not have any ready and it wouldn't be any ready for about twelve hours because it had to unthaw, I have never know any type of meat to take twelve hours to unthaw, now they knew that they had a special going on they should have been prepared better that what they were, I believed that I was lied to concerning the time that the fish would have to unthaw.
I am still fuming concerning this it was bad enough that I have to wait in line so long but not being able to order just took the cake.

I went to the Taco Bell/Long John Silver restaurant number 021481 on Baseline and Ellsworth in Mesa, AZ. on August 26th. I went through the drive thru. I order 5 soft tacos and 3 crispy tacos along with a green bean burrito and a triple steak burrito. Everything was fine until I got home and found that they had not put the burritos in the bag. That was $5.97 worth of food that was missing from my order. I called the number on the sales slip and got their voice mail. I left my name and number and explained the problem. I then wrote an email to the address at the bottom of the sales receipt and again, explained the problem. Have not received a phone call or a response to my email.
I wrote a second email and again, explained the problem and that this was my second attempt to let someone know. Nothing again. It is obvious that the ownership or the managers at this establishment could care less about a customer's complaint. I would say that I will never go there again but I do not think that they really care one way or the other.
Have feedback for Long John Silver's?
Thanks for your feedback!
Sorry. Please try again later!