Long John Silver's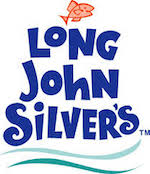 Long John Silver's
Most Popular Complaint about Long John Silver's
Posted by Tom Addison on Jan 19, 2015
went to long johns at sr 17-92 in longwood frorida. Ordered my food and paid the girl 6.90. about 10 min went by the girl said there waiting for fish to get fried, can i get you a drink for free i said no just want my food. another 5 min. went by and the manager came to the window and said can i get you a float i said no my lunch was almost over was very mad, had to get back to work told the manager just forget it and i left with no lunch and left with no food and out 6.90 . this is not acceptable never go back there again.
Did Long John Silver's provide poor service?
Yes
or
No
Do you have a complaint about Long John Silver's?
Contact Long John Silver's
Corporate Address
Phone Number
Website
Email Address
More Long John Silver's Complaints
Companies Like Long John Silver's
Thanks for your feedback..!
Sorry. Please try again later..!