LG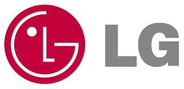 LG
Most Popular Complaint about LG
Posted by Richard Grenade on Jan 17, 2015
I am residing in Mauritius and i have recently purchase a new air conditioning unit with inverter technology from an LG local supplier Dragon Electronics Ltd.(model:LG P12RL). I have paid for this equipment 700USD,but when i have received the item they have not send me any accessories. There is no :-Drain pipe,no electrical cable for the outdoor unit,no copper pipes and no thermal insulator I call the local LG supplier to inquire why i have not received these fundamental items because without these accessories it would be impossible for me to fixed and use the air con i have paid for. They told that these items are kept with them and that if i paid their technician then they will provide me these accessories . I am already a qualify air con technician i dont see why i need to pay additional fees for their technician to have these accessories which should have been included in the kit. Can please look at this case to remedy this situation.
Did LG provide poor service?
Yes
or
No
Do you have a complaint about LG?
Contact LG
Corporate Address
Phone Number
Website
www.lg.com
Email Address
Thanks for your feedback..!
Sorry. Please try again later..!