Lexus
Contact Lexus Corporate
Toll free phone number: 212-223-0303
---
Lexus Corporation is a division of Toyota and markets its luxury line of automobiles in over 70 countries. According to Forbes Magazine, sales for Lexus models as of May, 2015 were reported as US 18 billion.
Customer support for any Lexus cars may be found via 'live chat' on their website www.lexus.com or you may call 1-800-255-3987. With international headquarters in Nagoya, Japan you may contact the Global Vice President, Mark Templin at the following address: 19001 S. Western Avenue, Torrance, CA 90501 or call the Torrance CA corporate office at 301-328-2075.
Eiji Toyoda of Toyota marketed the Lexus first in 1989. Originally all Lexus were produced in Japan with the first assembly plant outside of Japan opening 2003 in Ontario, Canada. Owners of Lexus luxury cars enjoy social forums of Facebook, Twitter, Instagram and Google+.
Lexus Contact Information
Report complaints to corporate and get satisfaction
Lexus headquarters address

Toyota Motor Corporation
New York
NY 10019
United States

Company website

1-800 phone number

212-223-0303

Support email address

customer_service@lexus.com

Better Business Bureau rating
Browse reviews of other Cars
Top Lexus Complaints
Browse more than 107 reviews submitted so far

Chatham Parkway Lexus in Savannah Gahas been calling me all day begging me to come to his office to sign a Gap Insurance Contract when I was there yesterday I felt imtimadated by Michael Wells (whom I previously reported for violating my confidential information of my sale of the Merceds contract on Face book ) his awful behavior towards me. Amber from Lexus Corporate office called and spoke with me about this ongoing issue she said that she had spoken with Chatham Parkway GM and Sales Manager Michael Wells and they told her that they had not found anyone to Amber said they offered to pay one months car payment want them to do? I told her my issue and she said would call them and hope they would call me before end of week.
Mr. Gunnam did call me within 10 min h said he understands that I want compensation but they are not going to give me anything and since I will not sign the gap insurance that I need to bring them the car back I told them I am not bringing my car back because I did not do nothing wrong that I have a contract and he has my check for my first months payment and he signed off on it. He called me again I put my family member on because my head was pounding by now he told her if I did not bring the car back by seven pm he was reporting my car stolen. Mr. Gunnam called me again he got me and said the same thing that he was reporting my car stolen. I had my speaker phone on my family heard him as well. I left my mother's house and drove straight to the Savannah Police Dept. to make a complaint of him saying he was making a claim (false) of my car being stolen. The police asked me several questions they kept saying they were shocked that Lexus would treat a customer this way ** I showed them my contract and receipt of first payment. Then I left 5 minutes later the same police officers blue lighted me ( my heart bout stopped) they just wanted to help they ran my tag which came up as Belinda Bradley with Geico Insurance.
How could Chatham Parkway Lexus do such a thing call and harass a customer with lies deceit & claiming to reposes (illegally) my car and or reporting it as stolen. I haven't had anxiety attacks sine 2002 and I'm feeling the stress of them now with severe head pounding and chest pains this is so awful vial and unethical ...

Lexus Customer Support is Nightmare. On Saturday 2/20 I took my ES350 to Lexus of Naperville for a car wash. The car ended up with huge white patches on the hood and roof. I took the vehicle to the service manager Dan Petrey. The problem was diagnosed as major paint failure on clear coat. The repair was done under warranty at no cost and I agreed. I asked the service manager for a receipt at the end but did not get it. I drove home after waited there for 3 hours and left the dealer shop floor near 6 PM in a cold and dark winter.

khalil boushehri
from Kuwait City, KU
After I bought my Lexus car (2012) there was a manufacturer defect with the driver side window glass. The dealer refuse to fix the problem and told me to pay the price of a new glass.

Gregory Stewart
from Oakland, CA
Here is my Lexus complaint. Our 2006 GS300 w/ 94,276mi needs a new tranny and engine rebuild per Lexus dealer in Oakland, CA. Car recently displayed VSC with traction light, rough idle and burning oil. All recalls performed and car maintained at Lexus dealer. Lexus Corporate states extended warranty program to assist car owners with repair expired September 2015. Car had 90k service in September 2015 and Lexus did not mention any issues with our car....Now this!

Thomas Robinson
from Seattle, WA
I purchased a 2010 LS 460 in March of 2010 from Lexus of Seattle. All services on the vehicle were performed by the dealer. In August 2014, the dash light indicating "Check oil" appeared (approx. 118,000 miles). I put 3 quarts of oil into the vehicle and took the vehicle to the dealer who performed all the service. The vehicle continues to consume about three quarts of oil between oil changes. I was never informed prior to the incident in August 2014 that the vehicle was burning several quarts of oil between changes. The Lexus of Seattle service department advises me that that rate of oil consumption is within specification for the vehicle. I paid $85,000 for the vehicle and I expected the motor to last much longer than 120,000 miles. I have purchased 6 Toyota vehicles over the years, three of which were Lexus Luxury Sedans. I have driven the vehicles for six to 10 years. None of the previous vehicles burned oil like my current 2010 LS 460. The motor in this vehicle is sick, but I am told that it an acceptable rate of burn. I plan to purchase a new vehicle later this year. Toyota and Lexus of Seattle should address the problem with the engine in this vehicle.

Mahdi Alhammad
from Manama, 13
I have a Lexus LX 570 2015 that i bay from Saudia Aribia and i moved to Bahrain to work in Bahrain, so i went to the Lexus dealership to talk to them about the warranty, they told me sorry if anything happen to your car you have to take it to Saudi. Also what i know its a international warranty on my car. any advice of what should i do?

Purchased new floor mats for my 2007 es350 for the second time. First time two years ago were high quality mats, so I figured I'd puchase a new set for approx. same price. Was very dissapointed, the mats were lighter weight and made very cheaply. Just like everything else these days, companies trying to make larger profits for lesser quality.

I have the 2019 350 sport suv. Three times I was unable to start the car. I have had it into the dealership, they could not find anything wrong with the car. Have there been any complaints such as mine? I am fearful this will happen again and I won't be as lucky to be in a place that can help me. The first two times I got it to start after 15 minutes. The last time it didn't start for an hour. I then called Lexus and they had me put the key fob next to the start button. I have had great Lexus vehicles over the years but now I'm living in fear every time I go to start this car.

Joseph Hatem
from Mt. Dora, FL
Would like to mail my complaint since I have several attachments. Could you please email me an address to send my complaint to.
Thank you. It is a dispute with a warranty issue that I need clarification on.

I have a Lexus 460LS bought from Lexus of Las Vegas in 2012. I had a battery change sometime between 2012 and 7/15/2015. After attempting to charge the battery numerous times I removed the Lexus battery 7/12/2019 took this 84 months warranted battery to Lexus of Las Vegas for warranty replacement.. Lexus confirmed the battery had failed but I would have to provide them with a purchases receipt for the failed battery as they could not confirm from service records that I had purchased the battery from Lexus. As Lexus is the only company that sells the Lexus battery then it should not be necessary to produce the receipt for the battery. For information, I replace my own batteries in my vehicles and since Lexus is the only company that sells this battery I purchased the old battery from Lexus and replaced it myself.. After searching for and not finding the receipt I returned to Lexus and there Parts Manager confirmed that I would have to have he would not warrant the old battery without a receipt indicating I had purchased the battery form a Lexus dealer and I had to pay the full price for a new battery that should have been warranted as a free battery. If a L:esus customer has to keep a purchased of a lexus battery for the life of the battery then Lexus should be responsible for indicating this policy to the customer a t the time of purchase. I should be reimbursed for the battery purchased 7-12-19. I can be reached AT 702-431-7927 OR BY E-MAIL KRAME46K@NETSCAPE.NET

Dennis Kloosterman
from Richland, MI
I took my 2013 rx450h in for a 70,000 mile service as a CPO to Lexus of Wayzata Minnesota. It was returned unwashed and not vacuumed. I noticed that the plastic covers on the back of the drivers front seat were missing. I asked the service advisor twice about it and he said "It doesn't hurt anything!" They we're missing as a CPO vehicle. When I asked him when the service was finished about them, he said "They probably got missed in the CPO inspection, you'll have to ask your salesman!" My salesman wasn't there! I'm really disappointed in the poor response to a legitimate concern. Will probably not shop there again!

Barb Gregg
from Westminster, CO
My check service light went on and it took me a week of leaving messages (3) and I never received a call back. I finally called in and agreed to wait for the car provided they could guarantee I would not be late for my 12:30 appointment. I thought I could get some work done but the facility was literally freezing, employees had on Parka's but nobody advised me to bring mine. My car was guaranteed by 11:30 so at 12:15 I was frozen stiff and no sign of anybody regarding my car. I go out to the service area and my car is sitting, it has not been washed but clearly someone had done something because the stuff that was under my seats was in my console. I start asking around and my paperwork is missing and my consultant was at lunch. I am panicked and pissed at this point because I have to reschedule despite promises and promises. The service manager was right there and this jerk would not look at or acknowledge me. Finally after another 20 minutes of screwing around and asking anyone if they could help me with my car the service advisor came back. I had asked them to put on my front plates because the screw was tight, not done. I asked for paperwork and they said there wasn't any. I believe the only thing they did was shut off the check engine light, (they couldn't tell me what caused it), and then ransacked the car presumably looking for valuables. My Lexus was on my bucket list, I was sooooo exited. This dealership is worse than any dealership I have dealt with. I never want to deal with Stevinson again but my car needs service. HELP!

Jack Payne
from Sterling, VA
Called Pohanka Lexus, Chantilly, VA about a recall on a issue with melting and cracked dash. I was informed that the extended warranty on this issued expired on 5/31/2017. I was advised to call Lexus Corporate Office customer service to see if they authorize the work to be done. I called Lexus 1-800-255 3987 and the customer service rep looked up my auto history and said that a notice was sent to me on 5/15 and the extended warranty expired on 5/31/17. My issue is that I purchased the car new at Pohanka Lexus and fully intended to have the dash replaced. However, I did not notice or was made aware that the extended warranty expired. The melting and cracked dash is still a problem and regardless of when the notice expired. The work still needs to be done under warranty. I have low mileage on the car 103,000 and it is garage kept. The problem with the dash is a Lexus defect and the work should be done under warranty.

I was charged close to $700 for my radio that had no sound. Once I picked up my car it started doing this all day reset of my navigation system. I took it back to Lexus and was told that there is a master reset to navigation systems that are having this problem. My car has been to Lexus 2 times for this same problem and it still doesn't work correctly. This morning it started working and I know later on going home it will go back to the restarting things it's doing.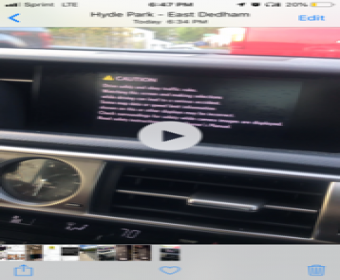 Pam Nelson
from Spanaway, WA
I'm writing about the Service Dept. of Lexus of Tacoma in Fife WA, owned by the O'Brien Group. I am sure they believe that since they are the only Lexus dealer within a 1.5 hour one-way drive in traffic, especially since they own the other dealership in Bellevue, that they have a monopoly on people with cash who would rather cut a check than do a little research and get a little dirty in order to know just how bad it is. They think we are awfully stupid, especially if we are over 65. Three times is the charm before I write someone. It has come, so here goes:
1. Our first stop for service after O'Brien bought Tacoma, was regarding our previous Lexus. We discovered that our VIN number had been accidentally damaged and made unreadable during a windshield replacement by Lexus of Tacoma, thus making our car unsellable to another dealer when we were hoping to trade it in on something new. We brought the car in to L of Tacoma and were told that they had no record of our windshield replacement, and they in no way felt obligated to assist us for that reason. My husband produced the receipt, right from the glove box. Here is what was spoken in rebuttal, "Oh, you are one of THOSE people who keep everything. Ha! Ha! Let's see what we can do." There was no explanation, no willingness to match what we'd been offered for our car by the other dealer with the deal now void. 2. So, being promised to take our car in on trade as our only recourse, we terminated our next plan to purchase a used Lexus through them because the price listing by their rules were so high and unbendable and the offer on my Lexus so poor. (No worries there...that is their prerogative). So, we ended up buying a certified used GS350 AWD in CA from the corporate lease office (one of your own vehicles) and paid $800 to have it shipped up here. We were so pleased with the $3000 difference for essentially the same car. That is the savings after-tax! Your CA people were awesome! 3. But service here is horrible, outright liars bordering on fraud. A rattle in our sunroof on our GS was quoted as a minimum of $1100 simply to run a diagnostic needing to tear the roof apart. Research on-line told us how to change the weather stripping which was the probable cause, so we ordered it and my husband replaced it himself...rattle gone for $50. 4. We had a headlight appear fogged. We brought it in and were told it would be another $1,000 for a new headlight with labor, when we discovered it simply needed to be buffed to become clear again...cost nothing, done by my husband. 5. Now, we had a flat tire fixed at Les Schwab for free. But their person broke the pressure sensor and they replaced it with their brand and failed to know how to reprogram it. My husband bought a Lexus sensor on-line and had Schwab replace it with that, but they still could not reprogram it. We took it to Lexus. They told us that the sensor we got was bad, they'd order us a new one for twice the amount we paid for our sensor on-line and they'd install it and then charge a .8 hourly reprogramming fee, all totaled another $700. We drove our car to Discount Tire who ran a diagnostic and proved the sensor was 100% perfect. They got under the dash and with a flick of a switch and a restart touch, it worked fine...no charge! O'Brien thinks us Lexus buyers are gullible morons. You now know how they are representing you up here. My husband fears they will retaliate if they know who we are and never serve us in a pinch if we cannot drive to Lynnwood, 2 hours from our home, so he does not want me to go to Tacoma and give them a piece of my mind. But I will write YOU! Investigate these people who are killing your reputation! Go undercover and FINE their asses or remove their franchise ownership if you send in 10 fake customers. I guarantee that you will see fraudulent service. Do it before my next event gets reported to the Attorney General's Office or posted on the internet about them. We keep very good paper trails of written estimates and our final costs to prove a mismatch. Now, I've read reviews of Lynnwood. I hope their postings that reveal a service dept. with integrity are accurate. Please see what is being written locally about O'Brien of Tacoma with OBrien in ownership. Thank you. (Lifelong Toyota/Lexus Buyers unless we can't find good service)

Lexus has the worse slowest service ever,
I have been waiting for one hour to replace a tire and they told me that they don't have time for that now.
Once they realized I have warranty on my tires, they start avoiding fixing it and they mentioned that it's Friday and so busy to fix tires.
This is the second time they do that,
I really can't wait to return the car in December 2019,
I would never Advise anyone to Lease a Lexus and I would never do that again.
Thank you

Gerry and Mary Ann Herbert
from Chicago, IL
I purchased a brand new Lexus RX350 for my wife in December of 2018.. On April 2, 2019 ,as my wife was leaving work and driving up the ramp in downtown Cleveland, The CHECK ENGINE LIGHT came on, then a Malfunction in All Wheel Drive System, and then a malfunction in Advanced Ultrasonic Detecting and Ranging system occurred.. The car rapidly reduced speed to 25-30 mph and was shaking. It would not accelerate or allow her to increase speed. As this was an extremely busy ramp, a near accident occurred. Luckily my wife was able to pull to the side of the ramp where she proceeded to shut the car off.. Pullng off to the side on a busy 2-lane ramp is a terribly unsafe and dangerous situation where an ensuing accident certainly could occur. She was left with little choice as the ramp enters a major bridge that exits downtown Cleveland with no room to pull the car over on the bridge. Upon shutting the car off, she then restarted the car; the CHECK ENGINE light went off and she proceeded to drive home where we took it to the Lexus Dealer on BrookPark Road in Ohio where we bought the car. After several days in the shop they indicated they could not replicate the problem but suggested it was a "bad gasoline" issue, drained the gas tank, and replaced the gas, then returned the car to us on April 8.. The After just 2 days, the exact same thing happened on April 10, in the exact same spot. My wife had to endure yet another dangerous and unsafe situation. We took the car to the dealer again. It is now April 25 and the dealership still has the car. They indicate they can not duplicate the issue and indicated they will return the car to us. My wife is terrified to drive this car. It has just 3000 miles on it, we paid approximately $60K for this car.. In essence we are being told to drive the car at our own peril....We have clearly expressed our wishes that we want a brand new car. It is unfathomable that a the solution to drive at your own risk is acceptable by any standard. This is not an unreasonable ask; Fix the car or give us a new one. Needless to say, this was met with little or no effort on the part of the dealership. We have been in contact with Dan from the service department, Peter Spacagna, General Manager at this location. Despite our wishes, they have not resolved the issue and offer no viable solutions. Honestly, my interpretation of the feedback we have gotten is "well we cannot duplicate the problem so it is our problem to deal with." They suggested we can call the Lexus 800 number and talked to a person on this number. REALLY...from a Lexus dealership. I thought they would act as an advocate on our behalf. Instead opting to place all the burden on us(aka take the car and call corporate). By the way, the 2 rental cars that we drove while our car was and still is in the shop, both drove fine, They had better pick-up as well as better gas mileage. Sadly , thety are not the car we bought. But it does further suggest to me that something is terribly wrong with our car..Not every Lexus RX350. In short this car is a lemon and we are not getting satisfaction. I pray that this car is not involved in an incident where either my family or another driver is injured or worse. I am writing this complaint as the first step and clearly documenting the issues as well as inadequate actions being taken by this Lexus dealership. I am deeply saddened by this dealership and for that matter Lexus as so far both have clearly demonstrated to date that this company.does not stand by its product. Surprise me...let me feel good about Lexus again. I did have 2008 Lexus that I purchased from this dealership and was delighted with the car and the dealership...albeit the car had no issues. Now that I have a significant concern and a repetitive issue I do not have the same mindset.

Dzarin mar
from Kuala Lumpur, 14
Disapointed and angry
Lexus refuse to honor the warranty claim on my GS 200 t car battery.
Lexus provide 3 yaers guarantee but the battery is only 2 years plus.
Daylight cheating

Lexus of Middletown New York was the worst experience I ever had when purchasing my IS 300. I already submitted my review of my displeasure. What I don't understand is why I only received 2 keys for a brand new car. I receive new vehicles at my job and I get 4 keys for each vehicle. Is this another disservice of the Lexus dealership

Ursula Duguid
from Sebastian, FL
Treasure Coast Lexus. Always serviced car there. last service they said that I had taken my car to some "cheapo place", because the battery terminals were spray painted black and that couldn't have happened at their dealership.They replaced them and charged me $162.89. I sent a letter on March 28, 2019 to Mr. Gary Mariarossi who apparently is a "Managing Member of Dealership Operations", but I have not had a response. The service was done on March 22, 2019. I bought an extended warranty when I purchased the car 2017. I had it leased for two years before I purchased. Car was new. 2015 Lexus 350.
It was insulting for the Service Department to suggest that I must have had a service done somewhere else...cheaper...and I have a service contract with your facility.
The Service Director is Kathy Register. If you want a copy of the letter I sent to Mr. Mariarossi, I shall scan it.
Would appreciate your looking into this matter.
Thank you.
Ursula Duguid

Gloria Maria Barlow
from North Providence, RI
My 2013Lexus 350 December 12, 2018 service done, mileage 24,502 miles replaced rubber wiper blades,total labor and parts $57.88.
Invoice #LECS486804. April 12 2019, Invoice #LECS575720, car brought in for inspection, mileage 24,658.Service Department again
replaced wipers, cost $59.80. As you can see I only put on 156 miles..When I called the Service Dept. today to question why they
replaced the wipers again, I was told they were not cleaning. Does that mean the wipers they installed in December 2018 were defective
or installed incorrectly? I feel they owe me a refund. Have always been pleased with Lexus Service, but am very disappointed in the
response I received. I would like to know why the wipers were not cleaning after only 156 miles. Should I not be refunded for the wipers
installed December 12,2018? If you need copies oif the invoices I will send them to you.
Gloria Barlow
96 Orchard Meadows Dr
Smithfield, RI 02917
globar96@aol.com

I just bought a Lexus from a dealer in Rockville center New York. I had just finished using a Toyota Avalon I bought from another Toyota Dealer(Advantage) Toyota. This Toyota was financed by Toyota Financial Limited at about 1%. My friend at this same time purchased a Mercedes Benz car which was financed by the company at about 1%. My Lexus was financed at 5.3%. I did not know the percentage until I was at the table signing out a lot of papers. I was quiet disappointed with this rate that I had to go around shopping for a lower rate for some time now. When I went back to the accountant at Lexus I was so shabbily treated that I felt humiliated and regretted going to this dealership. I guess that that I have no other option but to continue with this dealership until I can dispose of this car. Please I hope that you train the workers at your dealer ships to have better human relations Thank you.
Ebere Nduka

Nadia Cyprien
from Braintree, MA
To Whom It May Concern,
I am or was a proud owner of a Lexus RX 350. I have been referring friends and colleagues to lexus due to the it being durable and reliable. I have received great service when I had my warrenty and was making monthly payments financing it. However, things have taken a turn for the worst.
On December 27, 2018, the Lexus Higham, Ma service representative informed me that the cost to repair my timing cover gasket would be $459.99. I told her that I would schedule an appointment when I was able to get the money to pay for it.
On February 27, 201, I went in to replace my timing gasket and was informed me the the price had gone up to 3,085.77. I showed her the paperwork with the estimate that I receieved and she just crossed it off and said it was an error. This cost me an additional $2670.01 for the cost that I was anticapating to be 459.99. I was shocked but knew I had to get it repaired.
Two weeks later the engine light came back on and I scheduled an appointment.
On March 23, 2019, the service representative told me that I needed the oxygen sensor replaced. I informed her that I would schedule a time to bring it in and was disappointed that I was coming back to Lexus after speding so much money. The representative informed me that I should consider trading my car in for a newer model.
On April 3, 2019, I called Lexus Higham to inform them that my car was making a weird loud noise, the service representative informef me that my car was fine to drive until my appointmnet on April 11, 2019. I had nothing to worry about until the check engine started flashing.
On April 4, 2019, my car starting to smoke and Lexus informed me that they are unable to come get the car and I had to figure out a way to get to them. I informed them of what the service representative informed about the flashing light but they informed me that they could not do anything for me. This is now causing me a day from work and als a tow.
I am very much disappointed in the the service and lack of respect that customers recieve. When I first purchased the car, the dealership would come to house and job to get the car for repair. Now that I am not paying a monthly payment, I feel like I am being treated like trash. I am hoping that you review this statement and really consider how your representatives are treating Lexus owners. I am hoping to hear back from someone real soon about my concern.
Cordially,
Nadia Cyprien
ncyp2011@gmail.com
1617-593-0868

Deanna Blanc
from Miami, FL
My local Lexus of Kendall (FL) dealer nor Lexus corporate have resolved a problem with my 2013 ES300h after many attempts. Lexus of Kendall dealer said if I maintain my car with them they will fight for me should there be any problem with the manufacturer in the future, so I did. Well, I reported a defect in the backseat leather shortly after my 25k maintenance appointment November 2016 while my car was under warranty. The backseat perforated leather dried and shrunk causing tension on the rest of the seat. It feels very rough and hard to the touch. The manager at the dealer took photographs, and said he will contact the manufacturer. After several months of leaving messages with Lexus of Kendall operator and voicemails I was told the manager no longer works there, and another manager (Bernardo) took over his work. I came in person to meet with new manager March 2017, by which point the problem area became larger, and same problem started to happen on the other side. He took more photos, said it's not a Lexus defect because on one side it is "perfect circle". I contacted corporate, submitted photos, and they asked Bernardo to weigh in. He said I caused the damage but could not explain how, and if there was a defect in the leather he would not be able to tell unless the leather was taken off and he can examine the back side of it. Corporate said I will need an expert in leather to run tests and determine the cause. I have never heard of such a response for warranty coverage. They denied to fix my car while under the warranty. I contacted the 3rd party dispute resolution address, provided by Lexus, several times with no reply.
I purchased the car used with 6k miles in 2013 in perfect condition. Since then I rarely used or had passengers in the backseat. When I did have passengers the trips were short, just a few blocks in the city, and my passengers are slim. My car is stored under a carport, in a garage when I am at work, and my windows are tinted so the inside temperature does not get hot often. I have had others cars such as Audi, BMW, Chrysler, Honda over 100k miles and much older that did not have such quality issues even with daily use. My Lexus has premium leather with Luxury package, it should withstand at minimum light use. The problem from initial report to current has grown in size, and continues to grow.
Terrible dealer customer service and misinformation, terrible experience with corporate. First and last Lexus. Photos from March 2017 and Feb 2019 are attached.
Attached are photos with progression.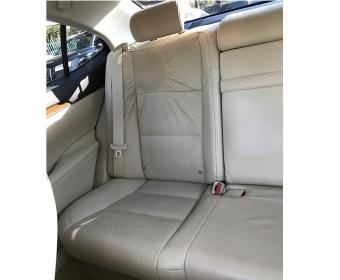 Shashi Krishan
from Heinsberg, NW
I have a 2015 ES 300 H. I purchased it in Canada. It has North American maps.
I shipped my car to Germany and need micro sd with European maps.
I have contacted my dealer and got a response the Lexus Canada does not support European maps. They cannot help.
Sir, How can this be? BMW/Audi/Mercedes benz, with whom lexus competes have interchangeable microd sds or sds.
It has been a year that I have been trying to solve this issue.
Lexus US, Lexus Canada, Lexus Germany Lexus Netherland , all have pointed fingers to one another and here I am driving the vehicle with an ugly GPS attached from the screen.
Your intervention is appreciated. I am willing to buy the micro-sd.
The VIN Number is: 2015 LEXUS ES300H VIN: JTHBW1GGXF2096599

Francisco Fabiculanan
from Markham, ON
Damage or crack on my RC 350 F Sport Rear Bumper Passenger Side after the service.
Rocco Colangelo (Service Manager) at DVNL insulted me by telling me during our conversation that "why don't you just tell me to fix your bumper" and also presuming (indirectly) that the damage did not happened during the service but it happened on my way home. His proof was a CCTV that can't even show a clear view of the car that there was no damage on my car when I left. I'm leasing an expensive LEXUS car and telling me that "comment" seems to be offensive. I can afford to replaced the bumper of my car but why should I carry the burden of having it fixed if the damage was done during the service of my car. I'm even asking him to check my dash cam to prove my worth that I'm telling the truth but he just ignored to look at it and he said that there is no bearing of looking at the dash cam. He (Rocco) did not make the decision of fixing my car but instead he told me that he's going to let the General Manager decide whether to fix my bumper or not. So I will be waiting for his call (don't know when) whether they will fix my bumper or not.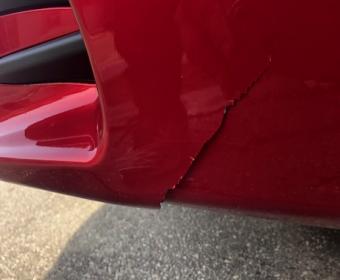 This dealership wasted 4 hours of my day yesterday. I had scheduled an 11:30AM appointment for my RX350 first for oil change and showed up exactly on time. I was told I should take care of a recall while I was there and it would take 1 hour in addition to the oil chance, so I agreed.
After sitting around and waiting for over 2 hours, I was told that it would take another 2 hours and that they have not even began to work on my vehicle yet. Casey my rep tells me that he doesn't want to rush things because the other day one of the mechanics left a fan connector off on one of the jobs and then the car overheated and had to be towed back to the dealership.
So as Lexus customer, I'm supposed to wait 4+ hours so that we don't rush the mechanic to risk receiving poor service ??? Who is managing their scheduling functions? I really felt like an overbooked airline situation.
They offered a loaner car but because my wife's insurance card was not in my possession or in the car, that wasn't an option.
At that point I was so frustrated & disappointed, I took my keys and left to get back to work. To me it doesn't seem like anyone there cares about the customer, they think since they already sold you the car, you are at their mercy.
I really regret ever doing business with JM Lexus. This place ranks right up with the DMV experiences.
Highly recommend going to a different Lexus dealer other than JM.

Sherif Adly
from Dubai, DU
Lexus ES 350 2009 model bought in Dubai as certified pre owned from dealer in December 2011. Last Monday 18/02/2019 there was an un- intended acceleration problem that could have killed me. I called police in Dubai and the whole phone conversation is recorded in police records. I am waiting for your Prompt reply.
Thank you

I bought ES350 which is 2019 new models in Lexus BGC of Philippines on Nov.2018. Once I received unit, I found out some of scratch on hood area. I,therefore, asked Lexus to repair the scratch on Jan. 2019. However, I heard of news from Lexus to replaced hood without any permission from unit owner. I was shock and surprised how your dealer can replaced hood without my permission or advice before replaced. It is a brand new and I bought new model, not second hand car. And also, I was disappointed your service quality to poor workmanship and customer service again. It is first time to use Lexus but now, so bad experienced due to your service quality. It is first time for me to experienced like kind of bad situation...I was used other brands like a Toyoda, Ford, Benz since before but not like this bad case. I'm so much sorrow to buy your 2019 new models. If possible, I would like to return and refund at once. Even if like this situation, The dealer of representative did not say sorry or what else by officially. Pls, investigate your dealer of BGC to replace new unit instead of replacement parts. I hope to hear my complaint and clear asap. Thanks.

Dear Sir/Mme,
This is my horrible experience with Lexus of Queens (New York City) this week. I tried to file a complaint with them, but the phone calls keep going nowhere, round and round.
1. A person calling himself "Larry" called me last week, saying he is from Lexus of Queens and notices my car is due for service and Lexus of Queens is offering 20% discount for it now. Therefore, I made an appointment with him for "Change Engine Oil and Rotate Tires" on Feb/06/2019 Wednesday, for which he said the services charge is about $119 less 20% discount, namely about $95.
2. On Feb/06 Wednesday, I drove my Lexus to Lexus of Queens. But, at first, the Services Department lady told me "there is no one here called Larry" ! Then, she found her computer shows someone already registered my car for "2 years 20000 miles services" (in fact, my car has run only 10382 miles so far) ! She did not explain that, if not "Larry", who could have registered it ?
Then, she proceeded to pitch the "2 years 20000 miles services" at a very expensive lump sum charge. Failing it, she continued to pitch the "1 year 10000 miles services" also at an expensive lump sum charge. She kept ignoring my repeated emphasis and request that all my car current needs is "Change Engine Oil and Rotate Tires" ! She would not confirm if its charge is, as the alleged "Larry" said, about $119 less 20% discount, namely about $95. She would not advise me what the correct charge shall be, either. Of course, I gave it all up and left.
3. On Feb/8 Friday morning, I received a phone call through recording, saying it is from Lexus of Queens and I have missed my car's appointment for services on Feb/6 Wednesday !
What is going on ? Is Lexus of Queens squandering its own good will, if not Lexus's good will as well ?
Unless you have actually investigated the above with Lexus of Queens, please do not reply to this email. I am fed up with too much baloney from them, already. I do not need more baloney from Lexus itself.
Regards
Woodrow Shih

Nina Neal
from Tucson, AZ
In April 2018 I took my 2013 LS450 in for my major service to Lexus of Tucson at the auto Mall. They somehow took or lost my heating and cooling seat knob for the passenger seat. I noticed it was missing right away. I told my service person James about it . He said no problem I will order you a new one at no charge and call you when it arrives. I waited 2 months never received a call. Called them and spoke to Richard. He said he will follow up and call me when it comes in. Again no call waited 6 weeks and called again left a message no return call. waited another 2 weeks called again spoke to Richard he said he will talk to his manager. almost 9 months of being lied to I was told by Richard that his manager said the knob cannot be ordered separately and unit was too expensive so they were not able to replace it but if a used car comes in that goes to auction he will take the knob off that one and replace mine. Can't help but believe this is what they did with my knob in the first place gave it to another customer. I have owned Lexus cars since 1995. and so have my family. Always been happy and now I get treated like this. This is the year I normally buy a new lexus and was going to buy 2 this year but if this is the way I will be treated I don't believe I can purchase another Lexus. I plan to look at other cars for the first time since 1995. So sad this had to happen I love my car but now the value will be lower for my trade . Cannot believe I was lied to by people that have been servicing my cars since 1995. I would have to get a great deal in order to remain a customer. I used to brag about my all the time now cannot find the heart to brag. please do something to make this right for me so I can be a proud Lexus owner again. My Phone number is 520-297-8246 nina and David Neal

I had my ls 600h control arms replace at RG auto , which they bought the parts at Openroad Lexus Port Moody , bc, Canada . The parts was defected and Rg auto has to file a complaint with P.M lexus . Lexus ask me to bring the car in for inspection . (i also had all my tires replaced brand new at costco. ) . Lexus did a wheel alignment on my car and reported that everything are fine even the control arms. After the wheel alignment , my steering wheel was not centered , it was tilt to the right . So i brought it back for them to fix it . After a few hrs , they said everything is fine and reported that my tires are worn , which i had replace just a week ago . After that last visit , i heard some weird noise coming from the front driver side .This time i brought my car to another shop for inspection to find out that my driver side front end rear control arm is moving . I dont know how Lexus missed that . For a Lexus dealer to perform that poorly is unimaginable. PLease look into this for me . Cause they wasted my time and my money.
please feel free to contact me at 604 726 8629 . Thank you !

PETER DESSER
from San Diego, CA
Long story short.
Do not buy a 2019 Lexus ES350 F Sport from Escondido Lexus dealership or any other in the United States. Their much advertised Lexus Safety System+ 2.0 is a fraud on this car model. ("Consumer fraud occurs when a product or service does not perform as advertised".)
The "Road Sign Assist" does not work no matter what you do.
Lexus so called "Technology Specialist" and Lexus engineers are unable to fix the problem as of January 9, 2019.
I bought a 2019 brand new one for over $50,000 on November 14. 2018 and the system has not worked from day one, even that Lexus advertisement shows a photo showing a red stop sign on the head up. Nice photo shop Lexus.
I have been in contact with the Lexus dealership and Lexus Head Quarters since I found out the system just does not work, and all I have gotten is a run around.
If you want further information feel free to call me
Peter Desser
(619) 829-3821
UP-Date:
On January 10, 2019 at 11:12 am I received a call from Lexus Escondido Technology Specialist Rick Barnicort telling me that the 2019 ES350 F Sport they sold me does not have the "Road Sign Assist" I paid for even that Lexus advertise it does and all my paper work on the car says it does. If this is not fraud, I don't know what is.
I will now file a complaint with the California Consumer Protection Agency and the Federal Trade Commission about the deceptive car advertising Lexus is doing.

SYLVIA FERRIS
from Los Angeles, CA
I bought a 2018 GX 460 in Novemeber and also purchased the Cilajet not once but twice and our interior stains. Once approaching both our Sales rep.... Scott Venator & manager Tony D'amato no one returns our calls. I feel like after purchasing the car and they received our money we mean nothing. This is not what I expected and never would have gone to Newport had I known we qould be treated so poorly. I would like to speak to a regional manager or someone that can help me.
Robert & Sylvia Ferris 714.402.2561

Lynda Campbell
from Ridgeland, MS
On October 12,2018 I took my Lexus 460 LS (2016) in for the 30,000 mile check up at Herrin-Gear Lexus, 1-55 at High Street, Jackson, MS 39205. They did not properly check my brakes and rotors. On October 21st I drove to Fort Worth, Texas to visit my daughter. During this trip, I experienced a great deal of vibration from my brakes. It got worse the further I drove!! I was very nervous about this situation! On Monday, October 22nd, I took the car to Sewell Lexus, 5100 Bryant Irvin Road, Fort Worth, Texas 76132. It was determined that I needed new front brakes and resurfaced brake rotors. Sewell Lexus also noted that the car needed to be realigned as it had not been done properly by Herrin-Gear in the past. The Sewell representative stated that there was no evidence in the computer records that these brakes had been check at the 30,000 checkup and had the Herrin-Gear dealership looked at my brakes and rotors properly, they should have known they needed to be replaced. Their negligence could have caused me to have a serious accident!
I called the manager at Herrin-Gear on Tuesday afternoon to report what had happened and asked for a reimbursement for the alignment. He did nothing but argue with me about the alignment because it was not specified for the 30,000 mile check-up. He also said the brakes did not cause the shimmy in the tires, the rotors did. That is beside the point! The brakes should have been measured and the rotors checked for resurfacing.
I was charged $1012.16 and the check-up was not done properly.
I called Herrin-Gear and did not receive appropriate satisfaction. I bought a Lexus 460LS assuming that I would get quality and first class service, to date my experience with Herrin Gear has been disappointing and certainly was not up to the service I received at Sewell.
From a very concerned customer,
Lynda Campbell

Sulochna Raj
from Hercules, CA
I purchased a preowned car from Keys Lexus in Van Nuys in February. In June, I took the car to a detail shop. The shop refused to detail my car because they said that the car has been repainted and it was not repainted with Lexus quality paint. They did not want to take any liability. We called Keys Lexus to inform them of this finding and they refused to do anything about it. Their comment was, "why did it take you this long to realize that the car was repainted". It took us that long because I took it to a professional who happened to be an ex-Lexus employee. The fact that the car was repainted or for what reason was never disclosed to me. Just to be sure, I took the car to another Lexus dealer and the first think they did was check the paint all around the car with a tool that indicates if the paint is different in any area of the car. Sure enough, they concluded that the car was repainted on the hood and the passenger side panels, just as the guy as the deatil shop pointed out. This Lexus dealer also told me that, checking the paint on the body of the car is one of things that are done before selling a used car. All I want is Lexus make good repaint my car with Lexus quality paint job. I have been a Lexus owner for over 20 years along with multiple members of my family. With this incident, unfortunately some of my family memebers, including my son has chosen to move to Infinity. I hope Lexus makes good and on this issue proving that it is the great company that I have always believed it to be.

Daniel Miller
from Hollywood, SC
I have been a part of the Lexus family since 1994. I currently have 3 Lexus vehicles (2016-ES350, 2015-RX350 and 2016-GS200t) which I purchase from Jim Hudson Lexus Dealership in Columbia, SC.
The service that I am complaining about started with Jim Hudson Lexus Dealership service department on July 10, 2018. I enter the Lexus
service for an oil change on my 2016- ES350. The Service department found issues with my engine needing repairs or replaced. The service representative told me that it would cost $6,000 to $12000 to repair or replace. However, he never told me that my car was under the power train warranty. I consider this be very deceiving. I found out from the Lexus headquarter office about my power train warranty. After speaking with Lexus dealership, they agreed to fix my vehicle and provide a loaner vehicle for me to drive. However, they did not fix my car engine which remains under warranty. My car remained in their shop over 2 weeks deceiving me that my car was being repaired. Then after 2 1/2 weeks of calling and checking on my status of vehicle, Jim Hudson Lexus Dealership requested a copy of my maintenance report for life of my vehicle. Per Jim Hudson Lexus management I provide this information and still the dealership denied my power train warranty to fix or replace my engine. They are liars with a bad service department. The Service Manager and General Manager in my opinion needs to be remove or fired.

Brenda Mitchell
from Dallas, TX
Bought a RX350 (2008) Certified Preowned Lexus in 2009 from PARK PLACE LEXUS OF PLANO, TX. In 2013, I noticed a crack in the dashboard by the driver's side vent.
Called PARK PLACE LEXUS OF PLANO, TX and was told cracks in the dashboard are not under warranty and it may have been caused by what I was using to clean the dashboard. After arguing with the service guy he went to the service manager and they agreed to repair it and they did.
Now in 2018, I have two cracks in the dashboard by the passenger air vent. Researched on the internet to see if other Lexus owners had similar issues. To my surprise many owners have this issue and Lexus had offered to replace the entire dashboard if you have cracks or melting of the dashboard.
The dealership told me I needed to call corporate to obtain approval for the dashboard replacement. I called corporate office and they did not show the cracked dashboard had been previously repaired and the offer to replace the defective dashboard had expired in October 2017. I asked if they could repair just the cracks like last time and was told that decision is up to the dealership.
I called PARK PLACE LEXUS OF PLANO, TX to see if I could still get the dashboard replaced or repaired. Their system showed the crack in the dashboard was repaired in October 2009. The dealership did not correspond to corporate of my previous repair which I have documentation and receipt. After speaking to the service representative and service manager they will not replace the dashboard since it is up to corporate to approve and will not repair the cracks because one of the cracks is in front of the airbag.
Bottom line to replace the defective dashboard I will have to pay approximately ~$2,000. I bought a Lexus based on the reputation of a quality vehicle. Had I known it was so cheap that the dashboard would need to be totally replaced in less than 10 years my decision would have been different. I understand vehicle parts wear out and need to be replaced but not a dashboard. This car is always garaged at home and at work and only has 76k miles. A dashboard should not have cracks on a vehicle this soon and definitely not on any quality luxury car. Based on this experience I would strongly recommend others to stay away of a LEXUS and PARK PLACE LEXUS OF PLANO.

LISA VEGA
from Long Beach, CA
My Daughter bought a lexus IS 200 2017 about 9 months it has been in the shop twice for the brakes, The last time we took it was about 2 weeks ago we got it back and the brakes still make noise when you stop. I call the dealer back and all the said was that model bakes make noise, I asked the guy were in the contract dose it say the brakes will make noise as long as you have the car. My daughter will not drive this car for as much as she is paying it not fare to her she is 4 months pregnant and is very stressed out over this. I will filing a complaint with the BBB about this. We will be trading this no good piece if shit in...Totally unsatisfied.

Peter Fern
from Easthampton, MA
On 7/2/2018 I awoke to see my 2 yr old driveway coated with a streak of oil. ( see pics). I am a mechanic and proceeded to check out my wife's 2010 Lexes RX350. I found the oil cooler line had ruptured. I went to the Lexes dealer in West Springfield Ma. and tried to buy a replacement. They did not have one in stock and had to order it which would be delivered the next day at $174.00 + tax.
I asked the parts clerk why there had not been a recall on this defective part. I stated that had this happened on the highway I could have blown the engine and that there was oil all over the exhaust which could have made matters worse by starting a fire. She only replied that there have been no reports of any fires. She also stated that if they had noticed during a service call that they would have replaced it. Well it had been in for service on several occasions and not replaced. I could not have brought it in for repair as I live about 20 miles from Balise Lexus with a massive oil leak.
I then proceeded to NAPA in Northampton Ma and got the part the same day and installed it. it was considerably less at $101.14 + tax with same day delivery. The new part was solid metal , not a rubber jury rig which I believe to be far below Lexus standards.
Now my driveway is ruined and I am not happy that there has been no recall for such a dangerous defect. What other defects are hidden that Lexus will ignore
Thank you
Peter A. Fern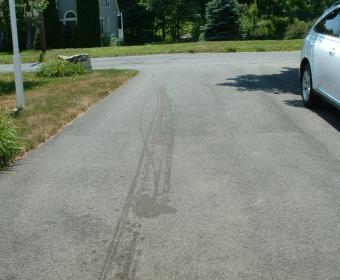 Linda Land
from Hayden, AL
Bought New RX 350 in November of 2017 at Lexus of Birmingham. Was told I would get a $100.00 dollar referral fee if I sent them a new customer and they bought a car. I sent my sister and brother in law and they bought a new Lexus RX 350 car in the March / April 2018 time frame. I still have not received my referral fee and get the run around every time I call about it. Today is July 18 2018 (four plus months) and still no money. Can you help please. Very sad I'm having to write this about a Lexus dealer.

Randy boyd
from Stone Mountain, GA
I lost my fobs to my is 250.So I took it to Chatham parkway Lexus, So they hooked my car to the computer .about 10:00 am so I waited until 5:00 pm they said that they would have to keep my car .So they gave me a loner to drive, so they kept my cat almost a month. So they call me and tell me that my cars system is destroyed from resetting to many times. That it was giving the code of self destruct from Romany resets. Now I know if my car would have been like that when they received it it would have gave the code at first. It did not take a month to read code. They reset my car to many times and want me to replace the system.could I please gets some help with this? Thks Randy cell 478 202 0862

Randy boyd
from Stone Mountain, GA
I lost my remote for my 2010 is 250 . So I took the car to Chatham parkway Lexus in Savannah GA. So they look at my car, they hook it to the computer so I stayed down there waiting all day. So they gave me a loner car and the car stayed down there almost 4 weeks. So they called me and said that the system had been reset to many times that I would have to have a new system 4.ooo dollars. They are the one that reset it that many times. Want me to pay for it. That's not right.

Robert Polichino
from Beaumont, TX
I took delivery of a new 2016 LS 460 in June 2016. In May 2017, (miles), I noticed a whining noise while the car is in motion. I took it to the dealer and the receipt states no diagnosis problem. The car has to be in motion, at city and hi-way speed. I took it back to the dealer and a transmission technician drove it with me and agreed there is a noise, but had no explanation. I took it to another dealer, a tech. drove it with me, and put it on a rack to run thru the gears with a supervisor. They advised it was "the engine and trans. synchronizing". I took it back to the original dealer and a shop foreman drove it and advised a transmission stablizing bar causes the noise. My 2007 and 2013 LS 460s did not make this whining noise, nor do the 2014 and 2016 LS 460s I've driven.

Robert Polichino
from Beaumont, TX
I took delivery of a new 2016 LS 460 in June 2016. In May 2017, (miles), I noticed a whining noise while the car is in motion. I took it to the dealer and the receipt states no diagnosis problem. The car has to be in motion, at city and hi-way speed. I took it back to the dealer and a transmission technician drove it with me and agreed there is a noise, but had no explanation. I took it to another dealer, a tech. drove it with me, and put it on a rack to run thru the gears with a supervisor. They advised it was "the engine and trans. synchronizing". I took it back to the original dealer and a shop foreman drove it and advised a transmission stablizing bar causes the noise. My 2007 and 2013 LS 460s did not make this whining noise, nor do the 2014 and 2016 LS 460s I've driven.

Lynn Fischer
from Naples, FL
In September 2017 after evacuation from hurricane Irma, taking my water-damaged 2013 Lexus GX 460 13,000 mi to have it repaired at Germain Lexus, Naples, FL, Hartford Insurance said via phone, "Car is totaled!" I needed a new car that day. I bought same model but a 2017. At age 82 I told salesman I needed to do "due diligence" asking five times if they would honor any lower price if thousands less. Five times salesman said "You have my word, we'll match it, you never have to worry about that or price at Germains. We'll match it." I asked to have that in the contract but he refused, repeating it wasn't necessary, I had his word. I found two at exactly $5,000 less & sent them dealer's prices and dealership's email letters to Germain and had two meetings. They refused to honor their agreement. Cheating an 82 yr old, not allowing her to put their agreement in the contract and not keeping their word isn't right. I want the $5,000 as agreed to.

KELLY HARRIS
from Brooklyn, NY
DEAR COSTOMER CARE. I PURCHASED A 2014 RX 350 VIN # JTJBK1BA6E2037738 WITH ABOUT 35,000 MILES ON IT AND THE REMAINDER OF A 50,000 MILE BUMPER TO BUMPER WARRANTY. I MADE THIS PURCHASE APPROXIMATELY 9 MONTHS AGO. THIS IS THE SECOND PURCHASE IV MADE FROM THIS DEALERSHIP. NEVER THE LEAST, AFTER SEVERAL MONTH OF HAVING THE VEHICAL, I NOTICE THE REAR CORNER DRIVER SIDE CONRNER BUMPER STARTED TO HAVE SOME SEPARATION FROM THE BODY. I DIDNT THINK ANYTHING OF IT, BEING THE VEHICAL WASN'T THE VEHICAL I USE , ON A EVERY DAY BASES AND I WAS ABLE TO PUSH IT UP BACK IN PLACE. AFTER SEVERAL TIMES OF HAVING TO PUSH THE BUMPER BACK IN PLACE, I DECIDED TO TAKE IT BACK TO THE DEALER I PURCHASE THE VEHICAL FROM, BEFORE MY WARRANTY EXPIRES. AT THE DEALER, I SPOKE TO EDD, THE SERVICE MANAGER, HE DECIDED TO CHANGE THE RETAINER. THE SERVICE MANAGER , AFTER REMOVING THE BUMPER, SHOWED ME THAT THE BUMPER THAT I HAD ON A VEHICAL THAT I PURCHASE FROM A LEXUS DEALER, WAS A AFTER MARKET BUMPER. THE REASON I PURCHASE MY CAR DIRECTLY FROM A CERTIFIED LEXUS DEALER, IS TO AVOID SITUATIONS LIKE THIS. I'M AWARE, THAT, BUYING AT A DEALER, YOU PAY A LITTLE MORE. THE BUMPER IS NOT HOLDING FOR THAT REASON. I'M HOPING LEXUS WILL MAKE GOOD AND RELACE MP BUMPER. I TRULY THIS IS A FAR AS I HAVE TO GO, TO RESOLVE THIS SITUARION. THANKS IN AVANCE.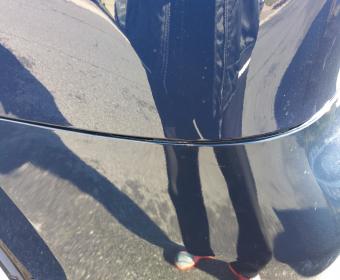 Dariusz Radosz
from Gdańsk, PM
To whom it may concern,
I am still waiting for a response from Toyota Europe to below email. As a courtesy I am including Toyota Poland, however I do not wish for to be contacted by Toyota Poland as you have already shown me that your customer service is substandard.
I have been driving Lexus cars for over 10 years and spending a lot of money on these high end luxury cars. However if there is any defects or problems with my vehicles I would expect these to be solved.
I previously owned a Lexus ISF which had a design problem with the radiator fan coming loose for the motor. I was told by Lexus that I had to pay to repair this fault which I did. A few years later I received a recall letter in regards to radiator fans coming loose. You can understand my disappointment and frustration.
Please note that the seats have not been damaged or scratched or neglected in any way. The leather is starting to peel away and separate. As the car is only two years old with low mileage, i am sure you agree that this is not acceptable deterioration.
Looking forward to hear for you,
Kind Regards,
Dariusz Radosz
0048604137432
PS
If there is no progress, soon I will be contacting TOYOTA JAPAN.

wilfred shannon
from Miami, FL
TOOK MY 2004 LEXUS RX 330 IN FOR DASH BOARD REPLACEMENT CHECK MONTHS BACK. THEY KEPT CAR OVER NIGHT GOT RIDE HOME BY LEXUS.PICKED UP CAR NEXT MORNING WITH WIFE, WHEN I GOT CAR AND DROVE OFF I TURN ON WIPERS FOUND OUT BLADES WERE MISSING.WIFE WANTED ME TO GO AND COMPLAIN BUT I KEPT REPLACEMENTS OF SOME PARTS IN TRUNK .TOOK CAR BACK IN WHEN DASH BOARD CAME IN 2 WEEKS BACK.SERVICE REP SAID IT IS A ONE DAY JOB.CAR IN 10AM MONDAY DID NOT GET CAR UNTIL 10-11AM THURSDAY.WIPER BLADES CHANGED,NAVGATION SCREEN LOOKS LIKE SPIDGER WEB BEHIND IT AND DARK .WENT TO ROTATE TIRES AND KEY FOR WHEEL LOCKS MISSING AND SWAPPED WITH A OTHER CHROME LOOKING PART.TOOK MY CAR TO NORTH MIAMI LEXUS.IT IS IN MY WIFE SANDRA GREEN SHANNON NAME

Balakrishnan Krishnan
from Kissimmee, FL
Lexus ES350 (2013) VIN: JTHBK1GG5D2080142. I visited Orlando Lexus Service @ 305 N Semoran Blvd, Winter Park, FL 32792 on 12/17 (Sat) at 12: PM. After a discussion with them (handled by Mr.Daniel and Manger: Mr.Kevin), I got the vehicle enrolled there and scheduled a service on 12/23 (Fri) 7:30 AM (the vehicle was bought in NJ and it was the time I visited Orlando Lexus). I requested Daniel to check ES350's left front tire to see if there is any issue as pressure was ~26 psi only (other tires had about 35psi). In the meantime, I went out to see a new with the plan to buy in 2-3 weeks. The car key was returned to me by a person telling me that there is no problem.
But, to my disappointment, nothing was done. I went back to Daniel and later to Kevin and asked them why it was not taken care of. To my extreme surprise, I was told that no such request was made in spite of the fact that I had insisted on it to Daniel. They agreed to do it reluctantly after a while. After about 20 minutes, I was given back the car and was told that there is absolutely no issue with the tire. I got assurance that there is no problem with tire, sensors etc. But, after I got back I found that the tire was flat. This is extremely irresponsible on the part of Lexus of Orlando Service.
It's 1:30 AM now and I am trapped in a place away from home (I have called roadside assistance and the case #16078010). I want an enquiry in to this and I hope it is not covered up.
Thanks for your feedback!
Sorry. Please try again later!