Lenscrafters
Lenscrafters Complaints Continued... (Page 1)
62+ reviews added so far. Upset? Call Lenscrafters corporate: 1-877-753-6727

donald trichter
from Hightstown, NJ
I have been a customer of many years. I bought two pairs of glasses in march.one pair had a scuff on the lens, I was told I have to buy new lenses , I think I should get some consideration on this problem.

Joseph Rider
from Conway, SC
I am very unhappy with my Oakley glasses with scratch resistant progressive lens purchased on 7/10/2016 at the LensCrafters Store at the Coastal Grande Mall in Myrtle Beach, SC. These glasses were expensive and with having the backing of two known companies. Oakley & LensCrafters that I could trust with my eye sight, I had felt good about my purchase and that I purchased a good pair of quality made glasses. I guess I was wrong, because at the time of purchase I did not get the LensCrafters care plan because I had asked if the progressive were scratch resistant.
I was told yes they are and that made my decision on the care plan, less than 90 - days in to wearing and caring for my new glasses very carefully, the scratch resistant lens developed light scratches that were affecting my eye sight, how could scratch resistant lens scratch. As I have not abused them and have been very careful with cleanings, my wife and I both went together to purchase new glasses at LensCrafters. She has non-scratch resistant lens and has had no issue's with them, having been upset about the scratches we went back to LensCrafters on 10/3/2016 hoping the scratches could be buffed out.
The associate said that buffing progressive lens would warp them, he then showed them to two other associates who could also see the scratches and said they had no swirls to them, meaning the glasses weren't droppe on the pavement and that the scratches were straight and then asked when were they purchased and if I had the care plan, I said no due to the fact that I was told the lens were scratch resistant. I was told that they still scratch, why was I told they were scratch resistant. I thought I was purchasing a good pair of quality glasses, he replied with you should have gotten the care plan. I told him I have never had lens scratch like these have just by cleaning, he came back twice with.
An associate looked in to seeing if I could buy a care plan, but said I could not - only said the 14 - days from the purchase date had expired, I asked what it would cost to just replace the lens, because they are affecting my eye sight and are worthless to me like this, I was told to replace just the lens was $544. All that was done for me was a quick cleaning - handed my glasses back to me and said sorry nothing we can do. I will never recommend or purchase eye care products from Lenscrafters ever again, there is no service after the sale.
Their warranty is good for only 30 days - this isn't a used car - other competitors have longer warranties. I can see that LensCrafters does not stand behind the products they sell, I feel betrayed by LensCrafters - they took my money and slammed the door in my face. I wasn't looking for something for nothing, I just wanted LensCrafters to fix my glasses and do the right thing to keep me as a customer.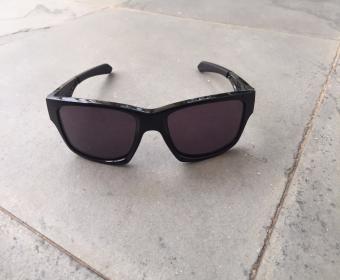 Hal Whitford
from Edmonton, AB
My Husband & I went to Kingsway Mall Location on Monday July 11, 2016. Hal has been a customer for several years and w'e were greeted and we proceeded to pick out frames. It was very busy that evening. Everyone was polite, and within about 1/2 an hour to 45 mins. A technician sat won with us, and did the normal & usual procedures and picked out the frames, etc. This was time consuming. At the very end, after about 45 minutes the Technician called the Manager over and they had a brief conversation and she was looking something up on her iPad and then said the following.
We aren't able to order glasses for you from the lab. This was after giving us measurements, photos, fittings, and pricing. We thought we were "finishing up" and then she said. Yeah, we can't oder your glasses for you due to your Rx and our Processing Guidelines have changed. We were there 2 years ago & all was fine. His RX didn't change drastically., only a little. Where does that leave the Customer? Lenscrafters being the Largest Company in North America.....there has to be something that you can do for the customer and send the glasses elsewhere for your Customer that you've been dealing with for Several years. Don't just say...sorry about that. She would have left it at that.
She did say "sorry about that". By the way...her name is Emily at Kingsway and the Store Manager's Name is Neil. Well her reasoning isn't acceptable, and if this was the case. Why didn't she tell us that at the start of our visit...and not 45 minutes to an hour later...after we were all said and done and almost ready to go up and pay for the glasses? Hal was there 2 years ago and ordered his glasses. His RX has changed only slightly. It wasn't until I questioned Her and said "What do we do now".
I said...can you write down any notes or what you've done here or any helpful notes that we can take to "the Baker Centre...you think". She really seemed disinterested and disconnected. You must be able to do something to help your Loyal Customer? I want this to be sent to the CEO for his/her review. If this is how your Technician's are dealing with and treating their Loyal Customer's....I hate to see what the future holds. Again, Hal Whitford is a Long Time, Loyal Customer of Lenscrafters. What are you going to do to make this right?

james anderson
from Monroe, LA
Came in today to Lenscrafters on 6/17 /2016. Asked for help and the woman, well she must had something on her mind she was very upset about. What? I don't know but was very rude if I couldn't wait. Oh well I never come to another one of your stores again an this will be going on Facebook to tell everyone how bad the service was at the local store.

Doyce Cotton
from Lakeland, FL
On 12/10/2015 I purchased a pair of glasses for my wife at Lenscrafters. Price of the glasses was 276.00 Medicare pd. 138.65. I pd 134.52. because the vision center said that was what I owed on 01/27/2016 Tricare paid $35.37. The total that I should have paid was $99.15. I have not been able to get any help from the Vision Center located at 1041 US Hyw 27N Avon Park, Fl. 33825. I would like my credit card credited 35.37.

Susan Coyne
from Ottawa, ON
I purchased Progressive eye glasses approximately 2 and a half years ago at the Kanata Ontario location. The problem is the protective coating has bubbled and caused an uneven film on the lens. I went back to complain about it and they said there is nothing they can do and its possible I may have got hair spray on them. Because of this I will never purchase eye wear there again.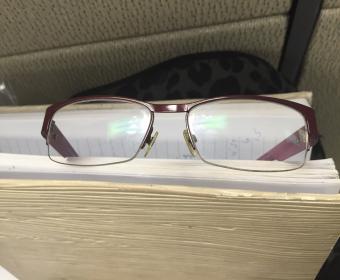 I have 2 major shows to perform for this week, reading Christmas involved arrangements, (not Jingle Bells) one tomorrow night, the 20th and another, the 23rd. I am having quite a difficult time. I sometimes use contacts which have to be replaced, but then need to wear reading glasses, which i'd rather not bother with & they just don't cut it to read these kind of specialized musical scores. Is there anything that can be done to expedite a replacement? Again, will appreciate your consideration. After many years of having glasses "adjusted" as well in other countries, Europe, Mexico, and the U.S., I have never had this unfortunate incident happen to me.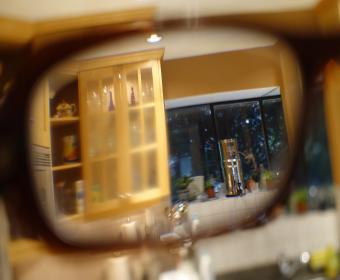 Fran Disterheft
from Southlake, TX
North Vancouver, BC - Marine Drive location. This complaint has to do with an employee's incompetence. As a result my 1 lens of merely 8 mo. old is destroyed. I simply went to adjust my frames which were hurting my ear. An employee named Brenda put way too much heat on the lens itself. As a result it is destroyed. I cannot see through it, cannot drive, having trouble accomplishing my work, cannot even barely see computer to send this. I have just now phoned 4 very reputable optical stores. Each explained that there is a note for ALL staff stating: DO NOT PUT LENSES TOO CLOSE TO THE HEAT. This employee is massively covering up by saying that she warned me. She warned me for what? Never stated about the anti-glare being destroyed. It is now a total blur.
I need to request that you replace this damaged lens. I don't buy into that I was warned. I have had many different eye glasses adjusted about 100x with yes, older frames too. It's never gone to this. I can show you a receipt of the both lenses being replaced with a new prescription last May. They are virtually NEW, not old - about less than 8 months. I can scan and send it promptly. Who can I speak to in order to rectify this? I have gone to Lenscrafters for many years, a faithful customer for my eye glasses. It has never gotten to this terrible misfortune, actually a tragedy because I CANNOT SEE period. Who can I speak to? What management looks after this?
I believe i have a very valid problem which needs to be rectified by a replacement lens, not one which requires payment. I will appreciate your consideration. It is NOT my problem, even though your staff is trying to say it is.

Lola Crowther
from Baltimore, MD
In the past 3 years 2 different pairs of Lenscrafters glasses have given me problems. The issue is the coating on the left lens only keeps coming off. I use wipes for lens. I went to the store in white marsh mall, white marsh maryland last night. To have these replaced first they tell me with even having the insurance i have to pay a 25.00 copay. Why? Also when i got my glasses they had been done in 1 hour. Now they are telling me it will take up to 10 days to get my new lenses. Is this a change in Lenscrafters corporate policy? I do not understand that when they made them in one hour.
I have a serious problem with my left eye i need them fixed before my retina specialist appt. next friday the 11th. They do an eye test with your glasses on i can not see properly out of this left lens with it like this. I need help from the manager in my area. I can tell you that this is not the first time this has happened and only the left lens. Never the right. I would very much appreciate it if someone at Lenscrafters corporate offices can contact me about this issue.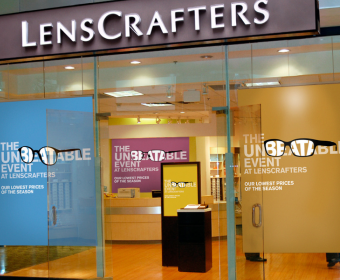 Donald McCloud
from Mount Orab, OH
I went into the St Clairsville Lens crafters. Upon getting a worker to assist me I told her I had been in there several times getting Glasses. The attendant informed me I would have to take another exam before I could get Glasses. I informed her that it has been about a year since my last exam and I had Lasix surgery before my last exam and would not need an exam as my vision wouldn't change and all I want is glasses to make things just a little more clearer so she checked my chart and found I was eligible for glasses.
Then I asked about the 40% off and she said since I was using an insurance card I would not get the discount or be able to get a better pair of glasses with the 40% reduction in price. I have used Lens crafters for years but no more will I deal with Lens crafters. The Lady who served me was rude and I felt was not truthfull about using any discount that was available. I may not have much influence on other people but I assure you I will tell all whom I am able about this. I am done with Lens crafters.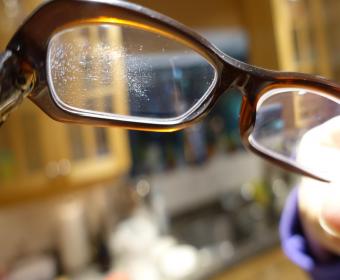 Universal beauty lies in your eyes and it is your right to protect your eyes with right lenses and frames. I found Lenscraft is the right choice when my friend suggested me to go for an eye checkup when i had an infection. Lenscraft has prescription glasses to designer eyeglass frames, complete eye checkup with better quality lenses and affordable prices. Lenscraft is one stop store for my eye check up diagnosis and to get the correct glasses. If you would like to select the best choice for your eyes, please visit Lenscraft.
Have feedback for Lenscrafters?
Thanks for your feedback!
Sorry. Please try again later!