LA Fitness
LA Fitness Complaints Continued... (Page 1)
128+ reviews added so far. Upset? Call LA Fitness corporate: 949-255-7200

Michael Foeller
from Cumming, GA
I belong to the LA fitness in Cumming Ga. My problem is the Music, i personly do not like wearing head phone while im working out. The Music being played is very Pop for young people, Ive taken a close look at the membership and at least 50% of the people are over thirty five. All im asking is that since you have a very mixed Membership is that you Play a more varied Format. PLEASE consider my request and do not make me write a letter to your corporate office again.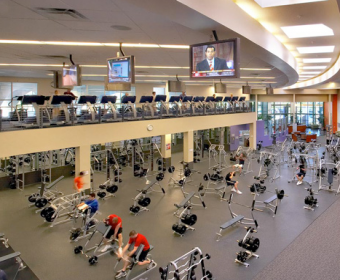 Annette Arnsen
from Brooklyn, NY
We purchased a full year membership in Dec. 2014 for our son. On April 14, 2015 we froze the membership for the remaining year as he was not going to be home but kept it frozen in case of a change..
They informed us that it would be a 10.00 cost monthly that would be deducted from the amount we already prepaid. The balance of 186.70 would be sent via a check to our home. On Friday, a representative from LA fitness ART ID 187062 calls and tells us that he needs to process our refund of 186.70 with a new credit card number ant the full amount minus the 10.00 per month to freeze would be processed to the new card.
I told him I did not want to give my card as I was apprehensive it would be used for fraud purposes. To make sure my card was not used for any reason but a refund I called VISA and had Art on speaker assuring me that the card would not be charged only refunded. As he spoke, Visa informed me that he was charging the card 39.00 and I saw an email that said the same. Art responded " that is a generic email and you will not be charged" Visa was on the phone listening to this lie. He told me he was processing my owed refund but it would take 7 days to appear on the card. I am asking my refund be mailed to my home and that LA fitness representatives do not conduct such fraud again.
I felt because Art thought we were elderly he could take advantage and charge a card. My question is was there any intent on his part to refund my money? Or was that another scam. I want the money they owe me refunded.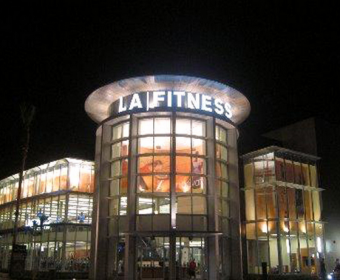 LA Fitness not refunding the money citing hidden clauses which are not in the agreement. Few months ago I took PIF (Paid in Full) memnership in Irving, TX LA Fitness location. The lady who forced me signed the agreement on my behalf while I spoke to her over the phone. She said u can cancel the membership at any time. Due to my job change I relocated to Utah where no LA Fitness clubs are located. When I called them for a refund of the remaining amount they are stating we dont refund these type of memberships. I dont see any clause related to PIF membership cancellation the agreement.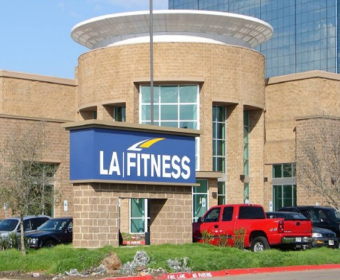 Lamar Morris
from Elkton, MD
I am a member of the Mt Laurel, NJ gym. On 11/5/15 I was assaulted and battered by one of the members. He goes by the name JR. He is about 6'2" tall. He weigh about 230-240lbs. I am 5'10'' and weigh 163lbs. JR was sitting on the shoulder machine. It looked like he was texting. I asked him how many sets he had to do. He said three. I said you are holding up the machine by texting. He said"does it look like I am texting"? I said yes. He then showed me his cell phone. I said I can not read that. He offered to let me work in. I told him I could not lift that weight. (4plates) I asked the guy next to him (Dom) how many sets he had. He said two. I said you guys are holding people up. I started to walk away. JR said to Dom "he's not going to do much anyway".
Excuse me I said. He got up and stepped to me. He told me what he said. He followed that with "you don't know who you are messing with"! He said" you are messing with some one who has had a bad day"! I told him that that was not might fault! He asked me if I wanted to "take it outside". I said no. Look how big you are! He then thrust his face into mine, bumping my nose! Saying "you don't know who you are messing with"! I told him that this was assault! He said "I didn't assault you mother"! Dom stepped between us and urged me to walk away. I did. JR left the machine and I went to it. Both the general manager(I am not sure of his name) and Andrew the operations manager were standing together. The gm asked the personal trainer if he knew what happened. He said no. I said to Andrew, "I can tell you if you want to know". He said "no".
I was shocked and confused!! I was scared and did not know what to do. This is very uncharacteristic of me! A friend suggested that I speak with Andrew. I have no trust in the general manager, as he has lied to me before!! Andrew had left. I asked the young man at the front desk for the phone number of the corporate office. He ask me if he could be of any service. I told him what had happened. He filled out an incident report. He was most helpful!! Since my tenure at LA Fitness, I have brought in three new members. Scott signs up for three year deals. Are you able to help me? Am I suppose to fear for my safety? Was the conduct of the management appropriate? Am I wrong to think that all the managers care about is my renewal and bring in new members? This entire affair was deplorable!!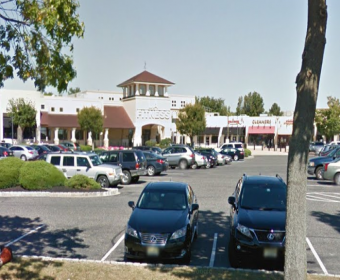 Lucy Cordova
from Los Angeles, CA
I had an appointment in Lakewood and in order to avoid being late with traffic I decided to visit your Cerritos Del Amo location. From the minute that I walked in, I didn't get a good feeling but I thought that I would give it a try. As I walked into the woman's locker, the smell was not a pleasant one and the woman's lockers looked old and beat up. When I was done with my workout, I decided to go swimming and as I passed the showers, steam room and sauna the smell was awful of mildew. I thought it was just me and went swimming, the pool didn't smell any better and after one lap in the pool, I decided to get out of there. When I got in the showers I was so disgusted as you could not just smell the mildew but I could actually see it in the walls and got out of there and quickly change and left. Before leaving I checked the steam room, sauna and the woman's restroom and the smell was the same awful mildew smell. I normally go to the Cerritos, Alondra and the one in Fountain Valley locations which are always clean without. I always see a lady cleaning the showers, bathrooms and facility. After I left the Cerritos-Del Amo location I felt like I needed to clean my body with alcohol and a fungus spray because I couldn't take the mildew smell out of me. This is a health hazard and I can't believe that this is an acceptable sanitation standard for LA Fitness. I will NEVER set a foot in this location and will share my LA Fitness complaints with others too.

Ted Martin
from Catonsville, MD
The "New" manager fired the competent old staff, ie. cleaning crew,and replaced with 'ghetto people". The club is filthy now. Gum on the floors, carpet, bleach being sprayed on counter tops and left there. Carpets in ladies locker room stinks. In a month I can't remember seeing the carpets vacuumed at all. The old crew would vacuum at least once a week. The machines are not being wiped down and dust bunnies are running all over the place.Not to mention the bad attitudes the staff have. Other'n that I'll put up with it. But that should raise their standards.

Susanna Dougherty
from Hialeah, FL
I go to Cypress Creek LA Fiitness on Andrews Avenue in Broward county. Why is some of the personal trainers so mean? Some of the employees acts unprofessionally, making comments about customers etc. I don't feel welcome when I walk in to L. A. Fitness in Cypress Creek, Broward. I love the equipment and the roomy area for stretching, but I'm thinking about switching to another gym because of the unprofessional personel.

Michael Foeller
from Cumming, GA
I go to the LA fitness in Cumming Ga. The Music at this Gym is on a loop of Modern pop Music Over & Over & Over. There seems to be a Tech Problem going on with the sound. I am asking for more Variety, if you want only young people in your gym then my Friends and I will Leave.

lalitha mani
from Monmouth Junction, NJ
It is time to act and respond to burning customer complaints here at LA fitness in North Brunswick Nj. It has been years we are having issues with the pool and cleanliness. No, one the water is pitch cold and jacuzzi is broken for months together. I will have to call the township or report to the township. I need a call back and a case no to follow up with the CFO.

Shower in pool area has been broken for a month with water constantly running out of it. We have regularly stopped at the desk to report it and been told, the manager knows. Talked to manager, Tim, last Friday and his reply, yea, we are waiting for it to be fixed. The water wasted is disgraceful and manager's lack of concern is worse. If the CEO is reading this, it's the LA Fitness in Broadview Illinois. This is the second time it has been broken in the last few months.

Reyaz mohammed
from Kissimmee, FL
I am a businessman who travels a lot. I called since last year to cancel my membership and was told I need to be at a la fitness location to cancel. No other options was given. It is sad I was held ransoms to visit a branch in June to cancel and was charge till June without using your service. As a company in the 21st century, it is not good business ethics and lost the human factor in relationship with your members. I felt I was in a third world country in getting my cancellation. I hope someone who works for LA Fitness take action to save their company.

Theresa Gains
from Port Saint Lucie, FL
I wanted to share my concerns with you- I was in your club - Friday May 15- on Saint Lucie West in Port Saint Lucie FL and noticed the ceiling upstairs was dripping water. They looked as though they were ready to fall, burst full of water- I told the girl janitor this morning -I thought I heard her say "that's not my department".
Earlier this evening my boyfriend had gone to workout - he said it still wasn't fixed! I told him to go to management with it before anyone got hurt. The older bald-headed janitor came up with a ladder took care of the ceiling tiles from falling & cleaned up the area. I do have a picture - smell of mold yuck!

Kerstin Dubron
from Santa Clarita, CA
The cycle instructors at LA Fitness, Valencia are awesome but the techno (kidz bop type) music that management is making them use during their classes is awful!! Not only do members chose which class to attend based on time but they also consider the music each instructor plays for motivation. If the problem is song lyrics then each instructor should have their playlist approved by the manager not force them to play annoying techno covers of the top 20 teenie bopper songs. Trust me, as soon as I find a gym with cycle classes that fit my schedule, I am out of LA Fitness!!

simon shuttleworth
from Leigh-on-Sea, ENG
My brother is a member at the Thorpe Bay Essex Club. He hasn't paid for a few months. He did live with me but hasn't done so for about 1 1/2 years and the letters keep coming to my address. I have emailed La Fitness already and got no reply. Now I have got a letter saying they are sending debt collectors to my address when it isn't even me that went to the gym in the first place! I have told my brother, and he said he has rang them but I still keep getting letters it's really pissing me off now!!

jacqueline heaney
from Enfield, ENG
I sent a complaint to the Chief Executive and recorded the delivery and no one has got back to me. I am so annoyed as I sent so many emails before that and was told to send in a recorded letter ans still nothing. I am now thinking about writing to the ombudsman.

Kathryn Lenz
from Garden Grove, CA
Filed complaint on Better Business Bureau regarding this company. LA Fitness forged my signature on a contract I NEVER signed. Instead of asking if it was my signature they closed my complaint. They are useless in complaint resolution c companies. Not first time they are useless.

Kathryn Lenz
from Long Beach, CA
Discriminated against by LA Fitness me due to my disability and subsequent surgery after that. Continued to harass me and retaliate against me when I stood up for my rights and reminded corporate of what ADA laws are. They do not like people who are smarter than them. Told LA Fitness corporate offices that the PCH location in Long Beach had unsafe health issues in it. They did not care. The district manager called me a liar!

I cancelled my personal training membership on 12/26/14 and LA Fitness charged me anyway on 12/29/14, but now they will not refund the money they owe me.

LA Fitness bought most of the Bally's contracts..then closed most of the Bally's Clubs. The real downer for the Bally's customers? They didn't know about the deal ahead of time--zero warning--and the first e-mail informing them of the deal also tells them where their "home" club is. That could be a dying yet still existent Bally's, or it could be an LA Fitness. In my case, it was an LA Fitness VERY far from my home. RIDICULOUS! My options? I can UPGRADE to a new LA FITNESS membership(with a new customer FEE and dues that are high than what's being taken out of my checking now under my Bally's contract---and that would give me access to LA Fitness clubs near my home..or I can cancel my membership). This is not a smooth rollover experience for the Bally's customer..it was horrible customer service for Bally's not to warn us of their deal ahead of time.
As for LA Fitness, they inherited a lot of pissed off customers in the deal. Forcing customers who previously had access to all the Bally's clubs(with no concept of a HOME club) to now commit to a home club that is far from where they live...very annoying. I predict that LA Fitness will lose most of the Bally's customers..it will not be a smooth acquisition of rollover memberships from Bally's to LA Fitness..at least not until they DROP the concept of a "home" club. Assigning a "home" club is done without any appreciation for where the Bally's member lives..and who will drive to a club they don't want to go to? If LA Fitness had simply chosen not to assign a "home" club, many Bally's customers would have welcomed the chance to pay a little more to belong to the brighter, cleaner LA Fitness clubs..who wouldn't went newer equipment and cleaner facilities?

Last friday we heard the shocking news that Ballys was bought out by LA Fitness. Whether that is a good thing, I dont know. But the thing that LA Fitness really surprised us with, was with the cancellation of the TMA (Total martial arts) program. Let me tell you what this has done. Pissed off parents, unfinished contracts with the students and the worse part is, seeing all our kids sad and crying the day Ballys and LA Fitness decided to shut down the program without any type of notice and kicking us out, including the martial arts instructor. We were all shocked, angry, and emotional because we were not just members we were a group and a family.
Over the years we the parents, students and instructors had build a relationship. LA Fitness just like that, took that away. I am PISSED not only because they shut the program down for no reason but because I had to witness a very sad scene which was my children and the children of all the other parents involved, SAD, CRYING, and what makes me sad is that they are innocent children that do not understand why the place where they loved to go and the place where they learn respect, discipline and friendship is no more. Many can say to just put them my children in another school, but it's not that simple.
I hope that who ever reads this can understand our feelings towards this issue and knows the type of business LA Fitness is about by this action they have taken. Camp out at "Occupy LA-Ballys" on Facebook and state your unified thoughts. Bally's gave its loyal members a great example of Corporate greed and LA Fitness is providing the shaft by ending and not honoring the Bally's fitness lifetime members contract nor any other. I was informed by the new LA Fitness staff that Bally's has sold all of its memberships with a final expiration date ending 2012 of a calendar year (Corporate Greed), in which time all will be subject to LA Fitness new monthly rates (The Shaft.) Class Action Lawsuit.

Sreenivas Vulli
from Concord, CA
LA fitness is complete scam organization. They treat the customer horribly. We are from India, we have put our kids in the kids club, they started discriminating us from day one. They keep on complaining about only our kids. Finally, one day their manager called me asked me to cancel the membership since my kids are crying. I asked them, its normal that some kids cry when they are left in the kids club. They keep saying only my kids are crying and they want us to cancel membership. They insisted us to cancel the membership and even ready to refund the money paid last month.

Upon joining, I wanted to get in shape. I just moved from Montreal to Ontario and decided to join a gym. I explained to (Andrew) that I dont have much cash and I DONT want to be locked into anything as I JUST moved and I am without a job. He provided a low cost membership fee. I was never informed I would have to PAY OUT a LOT. Next, I decided to take training. Again, I was never told that canceling the membership fee would NOT cancel the Training fee! I was told that I had to buy out the training fee at 50% of the term. I demand for compensation as I still have not found employment and I never saw my trainer more than twice within the 4 months of the sevice, as he would never pick up his phone. Trainer = Nijel. I'm seariously looking for my compensation as this was not what I certainly signed up for.

I usually workout at the Alsip LA Fitness culb and I like to use the suana at that location but it has been out of operation for at least 2 weeks and mamagements states that it will be another couple weeks before it's back in operation! So today I decided to go the Burbank,ill. club and use the hot tub it's out of order not to mention their suana was out of action last week!!

The employee am not sure if his name is Chris, he claims he is the manager. He usually is their on Thursdays. This guy is violating policy, he does his homework there, he sleeps sometimes or has his earphones on. The worst part he smells like marijuana. His eyes are literally buck shot. Someone needs to fix this a.s.a.p.

I called the Lawrenceville GA facility and inquired about adding my two exchange students to my family membership. I asked to speak with a manager and was directed to someone named China. I explained that I have two teenage exchange students staying in my house that I am responsible for this year and asked if they could be addded as Junior members to my account. China put me on hold and spoke to another manager. I was told that this was not a problem, simply bring their school enrollment papers and it would be taken care of. Upon arrival, Debbie filled out my paperwork.
Once everything was almost done, the membership manager stepped in and said no. He stated they would have to pay seperate memberships of $44 each in order to come with me to the gym. I explained that China had already approved this and he stated she was not a manger, but a front desk team member and had no authority to do so. I told him she had put me on hold for 20 minutes and spoken to another manager over her. I asked to speak with the General Manager. The membership manager left the room and returned stating he had spoke to the GM and this was not approved.
I have been in the customer service business for 25 years, once I tell my customers something, I stick by it, even if it was an error on my part or that of my employees. Their is a big difference in my paying an additional $15 and them paying $88. I was provided false information by a representative of this company and I expect them to adhere to their word. You can not tell someone one thing and then jack up the price once they arrive, this is called bait and switch and is against the law. Again, I expect this facility to do the right thing and honor the junior memberships for my two kids for the 10 months that they will be part of my household.

Have you ever seen such a poorly run fitness center as la fitness. The Huntingdon valley, PA is one of the dirtiest, poorly run, and lacking new equipment gym I have worked out in many years. All of the straight bars have a layer of rust that does not allow for easy removal of weights. Not that anyone there reracks, just gives another excuse not to. There must be some sort of health violation that the particular fitness center is seriously violating.
Could you imagine they are gettin 40.00 a month from new members and they are introduced to a DUMP! Luckily I pay 99.00 a year and I'm think that is too much latley. This is the furthest thing from turn key fitness, its more like rusty, petrified fitness if you ask me. If you looking to join a gym do not join LA Fitness Huntingdon Valley if you expect anything clean or refined. It's really a shame.

la fitness manager unlawfully and without member's permission, cut out the lock of the member's locker, opened the member's bag and searched through personal belongings, claiming that another member left her belongings in the same locker earlier. police was called, told the manager she did not handled it properly and professionally, called her an idiot but could not find a criminal intent, since nothing was missing. la fitness corporate offices could not be reached via e-mail. any suggestions?

Pasadena LA Fitness Managers, are sorely lacking in professionalism, customer service skills and basic competence. I have observed him on several occasions making aggressive sexual remarks and unwelcome physical advances towards female members. Many members–male and female–have commented that he creates an "uncomfortable and hostile gym experience" and demonstrates an appalling lack of maturity and respect for patrons. In fact, I was told by an LA Fitness employee that he is surprised the manager has not been fired. He appears painfully unaware that his hostile behavior and threatening remarks can be grounds for public complaints with the city of Pasadena, the Better Business Bureau and legal charges against LA Fitness.

Hi I have 2 memberships at your Port Orange location that I pay for monthly. The wi fi has been out at this location for almost a month when asked about it for the past 2 weeks the staff responds we are waiting for a part that should be in today. I ship items on a daily basis and can ship anything across the country in a day or two. I know that they are told to say this but I do not appreciate being lied to or dismissed like that. Can I have a credit or partial refund for the past month? If this can't be resolved I will have to cancel both memberships. This was a nice facility when I joined 3 years ago but has gone down hill in the past year and the management is neither helpful or friendly. .

Cliff Adamiec
from Monroeville, PA
My wife and I are both members at LAF in Monroeville PA (joined about 6 months ago when another facility we belonged to closed). Now, I'm hesitant to use the word "complaint" simply because I think we're all sick and tired of complainers. Every time ya turn around someone's squawking about something, and most often, it seems, it's just about the "me, I, mine" attitudes that are so pervasive in today's world. They're at every turn and they're ready and willing to unleash their selfish diatribes as long as they have an audience and regardless if anyone is attentive or not! Now, having said that, I have 2 suggestions for this LAF facility - first, though, a little background: My wife and I (both age 60+) and are serious about fitness. She attends spinning (cycle), and body works plus abs classes 4-5 times a week. I swim vigorously 4-5 times a week, usually racking up anywhere from 5-7 miles per week in the water. Since joining LAF, however, the pool at this facility has been closed repeatedly for "maintenance" and for "mechanical parts" needed for the efficient operation of the pool. Presently (as it has been previously) the pool again is closed for "maintenance'. This time the shut down is due to the "atmosphere" in the pool area needing to be dehumidified, which is presently being done by portable dehumidifiers. Also, the pool is closed every day between 2 and 3 PM for cleaning. My suggestions (or appeals) would be:
1.) Please provide a permanent solution for the ongoing "air quality" situation by obtaining reliable "parts" and fixing the air quality bug for good.
2.) Is it possible to have the pool cleaned before or after members use hours?
The closures are frustrating at least and disruptive to fitness regimens at worst, as are the cleanings right in the heart of the day. Thanks for listening.
Sincerely, (getting tired of the treadmill plus there's nothing more cardio or aerobic than flat out swimming),
Cliff Adamiec :)

Sherri Boyd
from Riverside, CA
The personal training is a hoax and a fortune! DON'T DO IT! They hire little kids to train you who have no experience or knowledge, basically to sell to people who are in dire need to improve their health, They don't follow up, never took my weight or BMI, but still took my money month after month. They didn't even schedule my training sessions! Finally after a month of no contact they called and asked if I wanted to work out. What a joke! So I said no I am cancelling! A month later they call me back and ask if I want to train. At this point I am totally confused because I cancelled. Just to be told, oh it doesn't work like that you have to pay anyway. Even if you are not getting the service and the girls you were working with aren't here anymore so we are sorry just come back in. BS! Worst robbery ever! I could make a car payment for the amount of money they have been charging me! Ridiculous theft and shouldn't be allowed! DO NOT GO THERE!

Habtamu Awetu
from Saint Paul, MN
Re: Harassment and hate based on race and color at LA Fitness in Blaine, Minnesota
Dear Sir/Madam:
I am a Black person who is a member of LA Fitness for more than a year. On January 10, 2019, I checked into the LA Fitness located at 100 Northtown Drive in Blaine at about 6:30 pm and headed to the pool area. There were two people in the whirlpool spa and about fifteen trainees in the swimming pool. The instructor of the aerobatics in the swimming pool was a Caucasian lady.
Before entering the whirlpool spa, I took shower. After I got in the spa, the employee of LA Fitness who is giving aerobatic training in the swimming pool came to the spa, pulled me out, and asked me if I took shower despite seeing water droplets on my body. I have never come across anyone being asked about taking shower. The employee who asked me if I took shower was not assigned to supervise the spa and it was not part of her job description to check on members if shower is taken or not. Her implicit/explicit bias is therefore, nothing else but hate based on race and color as she is white and I was the only black person there out of about 15 pool attendants who are all caucasians.
As I have been the member of the center for more than a year, I have never seen or observed members being asked whether they shower or not. I reported the incident to the Front desk at about 7:30 pm the same day with my contact information left with the person I reported to.
I believe the employee of the LA Fitness harassed me because of my race and the color of my skin. As the result I was humiliated in front of about 15 pool attendants since none of the pool attendants there were asked the question I was asked. What happened to me is against human decency, dignity and in violation of my rights as a member as well. Therefore, I am asking the LA Fitness to investigate the incident and take corrective action since racial hatred has no place in our community. Such double standard may tarnish the image of LA Fitness. If such an incident is ignored and left unattended, it would be a disaster for our co-existence as one human being.
Evidences: 1) the trainees who were in the pool between 6:30 – 7:00 pm. Even one of the trainees asked me to ignore and move on, 2) Security camera footage in the pool area between 6:30 – 7:00 pm.
Sincerely,
Habtamu Awetu
876 114th Lane, Blaine, MN 55434
(763) 313-5320 (awweetuu@hotmail.com)

Bernard Brill
from Rockville, MD
I switched from Gold's Gym to LA Fitness as the club locker rooms were not being maintained. After a two year membership at the LA Fitness in Rockville, MD I can tell you the facility is not well maintained. From the stain ceilings to the lack of soap in the men's locker room, I can tell you that I am again shopping for a facility that is clean and well maintained.
Yesterday, Saturday, January 19th the men's toilets were absolutely disgusting. Each of the five toilets were in desperate need of service, the toilet paper was all over the floor, and again no soap in the showers. The dirty towel bins were overflowing on to the floor and by the way, there were no gym towels available at the front desk upon arrival.
I will be copying this memo to the Montgomery County Dept. of Consumer Affairs in hopes the health inspector will soon visit your establishment. Personally, I would not recommend your facility to anyone.

Linda Radtke
from Lynnwood, WA
On Saturday, January 12th, at 10:00 Am I had an assessment appointment with Jason, a trainer. He was very insulting and rude. During the appointment he told me he had never seen anything as high of body fat as mine was. I am 60 years old, weigh 144 pounds and am 5'4". He told me more than 50% of my body is fat that is clogging my arteries and that I could have a heart attack, and that I need to lose 76 pounds of fat and build muscle. He told me I needed a trainer (him) to show me how to use weight lifting equipment to gain muscle now and to give me structure. Actually I am very diligent in all my life activities, including exercise. When I told him I can do this by myself by coming to the gym and using the equipment, he told me that I am not knowledgeable about the body and don't know how touse the equipment. He said half the people here are using the equipment wrong. He gave me options of trainer plans, the cheapest being $160.00 a month. When I told him it was not in my budget, he said, "You work for comcast. It is in your budget. You just don't care about your health." I told him in the beginning I have a frozen shoulder, yet he asked me to do push ups. This trainer is dangerous to the members. This trainer almost made me completely cancel my membership which I just started on Saturday January 5th. Almost every thing he claimed was contradictory to what I had been told by a doctor on annual physicals.

Robert Ashbee
from Cincinnati, OH
I was trying to join your Dudley Drive West Chester OH location & ran into problems having your system accept my Silver & Fit # 39045813..
I came back to my house to verify this number & called back @ 513-298-0134 & spoke to a Natalie who continued having problems with your system accepting this application number even though I explained that it was used this very same day ( 01/15/2019 ) @ the Mason Oh Community Center to enroll there. Suspecting that Natalie might not have the experience to fulfill my request, I then asked for & was transferred to a person who identified themselves as the facility General Manager. ( Sorry I do Not recall his name ). This person came off to me as uninterested & annoyed that he had to deal with this problem, I then gave him the Customer Service number for Silver & Fit &saked that he call them & he flat out refused to call them stating ( & I quote ) "+This is your problem you need to call them & have them call us back! "
I then mentioned that if this was the level of service just to enroll then what was I to expect the Customer service to be like if I encountered a problem
down the road.. He then gave me a flippant response that I then told him was unexceptable & if I were to consider joining your club I would expect to receive a better level of customer service than this. He then said that he really did Not care if I went elsewhere & to deal with this problem myself!
Totally Unprofessional & Downright Rude!
This is now your problem to deal with as I will probably join another club elsewhere ( NOT L A Fitness ) because of this interaction I was forced to endure..
Sincerely, Robert Ashbee 513-617-8616

Vincent Falleroni
from Carnegie, PA
In early September of 2018 I spoke to Doris Pejic about my membership. I was scheduled for a total knee replacement for September 17, 2018 and I had paid in advance through December of 2018. I turned 65 in November of 2018 and my new hospitalization has Silver Sneakers which your facility accepts. Ms Pejic assured me and informed me that she would put my membership on hold for the remaining of September and October and when I was able to come back they would credit me for the difference and reinstate me under the Silver Sneaker program.
I had complications with my surgery and was unable to come back to the facility until the first of December. In November I started receiving repeated phone calls about my account and that there was no current credit card on my account. I explained that I was paid in full through December and when I was released I would come in with my Silver Sneaker number. This did not satisfy your predatory phone jockeys. I finally got to come home and called and spoke to Kevin, the manager, and gave him my Silver Sneaker number over the telephone and let him know that when I was released by my doctors and therapist I would be in to finalize the details. I came in early December and finalized my Silver Sneaker membership closing out the old membership. I have yet to receive the credit as promised. Kevin said its because the card on file was no longer good and when speaking to my credit card company they assured me that any credit received would follow from the old card to the new card. I would like this resolved as soon as possible and if it cannot be resolved I will be canceling my membership.

Seth Crawford
from Pompano Beach, FL
The Miami Gardens location's morning front desk person has horrible service. Wednesday December 26th 2018, she demanded that I move my vehicle because, "I have parked in her space, I don't care where you move, you can park right up front if you want, but this is my space and I park here everyday!" The gym is in a strip plaza with open parking. Unacceptable! And this was not the first time. This is the third time in three years that this has happen, Last year someone else parked there and she asked my was it my car, I stated that it wasn't. She then chased myself and my girl friend out side to see what we were driving and confronted my girl friend and has asked her if it was my car. I have complained to the manger :Sky", on all three occasions and she say, I'll talk to her". Unacceptable, unprofessional, and not worthy of my continued business!

CHinh
from Westminster, CA
Severe black mold around the side of jacuzzy ! This can be health hazard and get on people shoulder while sitting in the jacuzzy.
This is at California Fountain Valley @Talbert location. People complained but never fixed.

Cheryl Flinn
from Mesa, AZ
I have three centers close to my home and could not use any last Wednesday/Friday.. At Northern Avenue, the pool heater was not working; at Metrocenter, the pool was closed again for maintenance; the Moon Valley location has been closed for some time for remodeling. Perhaps you could try a new pool service that can keep the pools up and running.
Thank you for your consideration.

Lorenzo Sims
from Washington D.C., DC
I am a long time member of LA Fitness. I am a member of the Bowie MD gym and I also visit nearby LA Fitness gyms in Gambrills MD and Upper Marlboro MD. My complaint is that since the Bowie and Upper Marlboro gyms are in predominately African American communities, the equipment gets broken and it takes more than a year to fix the equipment. However, at the Gambrills MD gym which is located in a predominately white community, the equipment breaks and the equipment is fixed within 2 weeks. This is DISCRIMINATION!!! Many of the members in Bowie and Upper Marlboro are complaining and some are leaving to go to Gold's Gym. I would hate to leave as well. There are two pec fly machines in Bowie that have been broken for over 16 months and the District Manager for LA Fitness hasn't done a thing to get it resolved. But in Gambrills MD, everything that was broken has been fixed. I hope that I do not have to take this DISCRIMINATION issue to Prince George's County that house these LA Fitness gyms but I will if this kind treatment continues.
Please handle as soon as possible.
Lorenzo Sims
member card #F17840739

Jason arnold
from Niagara Falls, ON
Hi jay here
Juat havikg problems wirh my personal training that I have 8 left but the trainer refuses to gwt me in so I'm forced to cancel it afther 16 months I don't believe I should be the one losing them I rather be fair juat take a buy out 50% this is the club in Niagara Falls Canada email only I work days thanks for the help

LOUISE GENTLE
from West Orange, NJ
1. PERSONAL TRAINER ISSUES. I HAD SURGERY ON MY LEFT EYE AND BROUGHT IN A DOCTOR LETTER STATING I COULD NOT CONTINUE WITH A PERSONAL TRAINNER DUE TO THE SURGERY AND THE FACT THAT I WILL BE SEEING HIM INDEFINITELY. THE SURGERY WAS ON SEPTEMBER 13, 2018.i TURNED IN MY LETTER TO THE PERSONAL TRAINE MANAGER IN WEST ORANGE NJ AND AS OF LAST WEEK YOU ARE STILL CHARGING ME FOR A PERSONAL TRAINER AT $200.00 PER MONTH. LAST USE A PERSONAL TRAINER SEPTEMBER 7, 2018. I WANT YOU TO STOP CHARGING ME AND RETURN MY $400.00 YOU HAVE RECEIVE THUS FAR. I ASKED MY BANK TO FREEZE PAYMENT TO YOU FORLAST WEEK. .I HAVE SUBMITTED A DOCTOR'S LETTER TWICE AND SPOKEN TO SOMEONE IN COOPORATE TWICE TO NO AVAIL. PLEASE ADDRESS THIS ISSUE
2., THE CHANGING ROOMS WHERE THE LOCKERS ARE HAVE BEEN EXTREMELY COLD AFTER SEVERAL COMPLAINTS.. I SPOKE WITH ONE OF THE MALE RESIDENTS WHO COMPLAINED OF THE SAME ISSUE AND I HAVE OVERHEARD SOME OF THE WOMEN COMPLAINING OF THE SAME ISSUE

Kenneth Horin
from Fairfield, NJ
I have been a member of Jack Lallane and Ballys with all club access since 1978 and am per my contract entitled to go to the clubs previously owned by Ballys but when LA Fitness bought 200 clubs and 24 Hr Fitness bought 30 clubs I was told I had to choose between them. I never missed any dues when it was Jack Lallane or Ballys but LA Fitness is telling me they will not honor the Bally contract because I did not pay the dues. This is a lie. 24 HR Fitness and LA Fitness both violated the contract by saying that I "have to choose". Now they want a lot of money and have no morals about the contract.
The Ballys that LA Fitness was far away and was dirty and run down so I went to 24 HR fitness and now they have closed in my area and I need help to enforce my lifetime contract to get my membership back. I am willing to pay back dues but what they are offering me is wrong and Illegal. Now all the clubs I used to go to I can't.
Can you please help me ?
Ken Horin Clark NJ 07066 PH 732-388-7914

matthew vu
from Houston, TX
nov 13 2018 around 10 am.. la fitness hyw 6 Houston tx 77083,one straff trainer are very rude and arrogant..working out on leg incline after someone else just got off.. machine doesn't have note out of order,,and screw is not there for couple week. ..he walk by me telling me machine lose a screw,,in reply I just say ok..he walk away few step turn back and confront me ,this time more anger and insult my intelligent..demand I get off right now ..it more like an harassment ..we exchange awful word..he say let take it outside with him,,he mean go outside and have a fight..i look at him curse at him, fuck you.'by all mean we come gym workout not to have drama...ruin my day ..I lost my temper because of unprofessional staff.and too proud...

stephen s majorie jr
from Mandeville, LA
full time member in la fitness slidell, understand the pool has a busy pool and we all work or schedule to try and swim, the moran manager so fit to give out 35 plus guest passes to non paying members without any notice or pool schedule because some swim club was doing a meet and could not swim in lake polete4d he is a moran and like I said no paying on a nholiday

The la fitness store in Hemet ca. recently had a remodel. Good idea! BAD, VERY BAD result ! :( (1) You tiled the floor. Now if anybody sweats or spills a drink, slip hazard.(2) Anyone getting out of the pool, slip hazard.(3) Walking from the pool area dripping wet, slip hazard for everyone! (4) You removed a lot of essential equipment. (5) You removed all the step machines,, I don't mean the stair machines but the steppers!,(6) You took out the butterfly cable machine.,(7) You took out all the ab crunch machines., (8)You took out one of the leg press machines (cable machine)., (9) You moved the personal training and new member fitness testing area, not only increased its size and put it right in the middle of the floor!! ( WASTED SPACE!) The area is hardly ever used and now we have to walk all the way around it to go from free weights to machine weights. Completely breaks your stride and train of thought!! (10) A month before this terrible remodel I had a very bad experience with one of your personal trainers named( Anthony). Anthony had cursed me out, using profanity in front of other members of the club including his own clients., He proceeded to threaten me with bodily harm. Calling me a" PUSSY" and threatening to take me out in the parking lot and "kick my ass!" I immediately notified management (Jessica) I don't even know if she made a report. Apparently there was no reprimand or consequence of any kind seeing how he was at work the very next day! This should not be tolerated and should have resulted in his termination! At the very least he should have been suspended. I no longer feel safe or comfortable there. These are the reasons I have cancelled my membership!!!!!

Jacob Januszewski
from Melbourne, FL
LA fitness is making abusive phone calls after I tried to cancel my membership at least 4-5 times a day from different numbers across the country. They wouldn't let me cancel my account and when my credit card expired I used that as my way out. Now they continue to harass and threaten me and will not stop unless I "write and official letter and mail it to them." They won't take my phone cancellation or even email requests to cancel. This must stop. This is illegal.

Nydia Ortega
from Hollywood, FL
I am very disgusted with the continuos treatments at the Miami Gardens location. Months ago friend of mine were been discriminated due to color. They filled a complaint and nothing. Today as a team we reserved the raquetball court. We were wearing Zumba shoes, ballroom shoes, jazz shoes, they have suede as a sole. No rubber like sneakers, no rawhide sole like most shoes, just very soft suede which mimics socks. We were told to leave the room. Dancing is a fitness some studios provide Zumba as a class. But its not allowed in the raquet ball. Why i rented the room if thats how i want to utilize my time in the room why is it forbidden. Why discriminate towards us because of our shoes. Its allowed in the fitness room and not the raquet ball. When its the same flooring. The mánager threatend to remove me from the raquet ball room and i told him to call the police because if i reserved a room i was not going to leave. He threatend to Cancel my membership. This is how customers should be treated? There is nothing in your raquet ball policy that states no zumba/dancing allowed. If i reserve it i should be allowed to utilize it. I feel so disrespected in the manner i was approached.

Curt Read
from Orlando, FL
This letter was returned stating it was the wrong address which I got from your web page. I have called several times and can only get customer service which is for membership. They can not help me with a complaint, IAW them.
LA Fitness Corporate Office Headquarters HQ
2600 Michelson Drive #300
Irvine, California, 92612-6536
949-255-7200
Dear LA Representative, 18 Jul 2018
I have utilized the LA Fitness centers on Conroy and Vinland-Apopka, Conroy and S. Kirkman Road and Orange Blossom Trail, all in the Orlando FL area for the last 5 years.
A few months ago, I notice at the LA Fitness on Kirkman, the TV system changed where a number of the news channels I would watch while riding the stationary bike, were not available. I changed bikes however, I discovered all the TV's were the same. The front desk told me the system was down and would be fixed soon. For the next few weeks it still was not fixed. After a month I asked the front desk the status and was told it was HQ in LA that set what changes are available, but they were working on it. I go to the other LA Fitness and they have all the news channels. After a few weeks of the front desk telling me it is the HQ management, I asked to have the manager call me. Two weeks later I still had not received a call.
Today I asked again and was told it was a HQ call. The desk clerk said I could talk to the manager to which I told them I never received a call last time. Just them the manager walked in. I meet him as he was walking in and he walked by me not even acknowledging I existed (basically ignoring me) as I was explaining the situation. I told him I would like to talk to him and he continued to walk past me. I said I was talking to him and he said he was clocking in. He did not say stand by or to give him a minute or anything except walk away from me while I was talking to him. I told him it was rude to walk away from a person when they are talking to them. He said he had to clock in and acted like he did not want to talk to me, acknowledging me or even looking at me. I told him to never mind I would go through HQ.
1. I want to know why I can not watch the news shows on the TV's at the Kirkman LA Fitness.
2. When it was changed and why?
3. Request that managers be interviewed during the hiring process to identify any weakness in the customer service area and then once hired ensure a robust training program on how to properly manage (customers, the store and events).
4. There have been a number of problems with the sauna, showers, bugs, and equipment maintained that has down graded over the last few months.
Please let me know when things are corrected at the Kirkman LA Fitness, so I can put it back in my rotation.
Curt Read
4630 S. Kirkman Road, #416
Orlando, FL 23811

Sandra Youngman
from Lakeland, FL
I am a member of LA Fitness. I often go to the one in Palm Harbor because it is closest to my home.
Yesterday I was playing racquetball and one of our players hurt his arm and was bleeding. Shannon, at the front desk claims she Manages the
facility in Palm Harbor, gave him a small bandage which he was bleeding through. I went to the front desk to ask Shannon for a better bandage and she said "we are out" they do not come in until the 16th. I asked her if she could go get them, or, have another person on her staff to get the bandages. Shannon then stated I was attacking her, instead of saying I'm sorry. I never raised my voice at this lady and she was the worst experience with customer service I have EVER had. How could a health club not be prepared in case of injury? How could a Manager be so rude and turn it around like I was exact words "ATTACKING HER"? I never raised my voice at this women? I really don't understand. I am in the customer service business, and I didn't become employee of the month by being rude to my customers, I personally go over and beyond the call of duty when it comes to my customers, and would NEVER dream of treating my customers like I was treated by Shannon, very inappropriate, I did not deserve her horrible treatment.
Also, the bathrooms, showers are always full of mold, mildew.
Please help.

Maria Coltro
from Boca Raton, FL
I was with Guest Pass on line, on 08/01/2018 and I went to LA Fitness 7060 Beracasa Way - Boca Raton FL and I did Body Works (Monica) and Zumba Class (Charlie). I loved them. But I was negotiating the Join exemption, because I'm looking for a job, and if I do not get this August, I'll have to go back to Brazil. So I asked Manager Jason for several times to exempt me from Join $ 99. If I decided to stay the following month, I would pay Join. He said that I would use the Guest Pass for 5 days, I would continue to pay the monthly fee for the month of August. This conversation was on yesterday's day. Today, when I arriving at the gym, my Guest Pass had been disabled and it was only my second day at the gym. And I was over-stimulated to make the Step Plus ABS class. Anyway in these 5 days I would know these classes and evaluate as well if I would continue at the gym.
I felt humiliated by the way Manager Jason Harris treated me, preventing me from going to class that already started. I was with Guest Pass. He doesn't had respect for me because he ignored everything he had talked about the previous day. He exposed me to the ridiculous in front of other employees. . Unfortunately, I don't speak English very well and I felt quite harmed by it.
I am a 58 year old lady. I survived a breast cancer and it gave me more motivation, beyond what I already had, to take care of my body doing exercises regularly. I love going to the gym wherever I am. In Florida I've met Anytime Fitness - Brandon, FFC - Fitness Formula Club Lincoln Park, Chicago, 24 Fitness - Pacific Beach San Diego and EOS Fitness - Point Loma - San Diego. All excellent gyms like LA Fitness, but I've never been treated with as much disrespect as I was today by LA Fitness Manager Jason Harris and I did nothing wrong since I was on my second day of Guest Pass and they wanted to obrigate me pay the Join this day. I was nervous and I felt discouraged. I didn't class today and I got back home crying.
What I asked for was to be exempt from Join. I have tried to explain several times that first, I need to find a formal job. Thank you for hear me and understand me.

Maria A Ribeirete Coltro
from Boca Raton, FL
I was with Free Pass on line, on 08/01/2018 and I went to LA Fitness 7060 Beracasa Way - Boca Raton FL and I did Body Works (Monica) and Zumba Class (Charlie). I loved them. But I was negotiating the Join exemption, because I'm looking for a job, and if I do not get this August, I'll have to go back to Brazil. So I asked Manager Jason for several times to exempt me from Join $ 99. If I decided to stay the following month, I would pay Join. He said that I would use the Free Pass for 5 days, I would continue to pay the monthly fee for the month of August. This conversation was on yesterday's day. But today, I was leaving for the Academy, when Rith Member Service called me. Upon arriving at the gym my Free Pass had been disabled and it was only my second day at the gym. And I was over-stimulated to take the Step Plus ABS class. Anyway in these 5 days I would know these classes and evaluate as well if I would continue at the gym.
Well, I found humiliating what Manager Jason H. did to me, he was rude in stopping me from going to the class that had already started, because I had a Free Pass. He doesn't had respect for me because he ignored everything he had talked about the previous day. He exposed me to the ridiculous in front of other employees. . Unfortunately, I dont speak English 'very well and I felt quite harmed by it...
I am a 58 year old lady. I survived a breast cancer and it gave me more motivation, beyond what I already had, to take care of my body doing exercises regulary. I love to go at gym where I'm. Here in Florida I've met Anytime Fitnes - Brandon, FFC - Fitness Formula Club Lincoln Park, Chicago, 24Fitness - Pacific Beach San Diego and EOS Fitness - Point Loma - San Diego. All excellent gyms like LA Fitness, but I've never been lacking with respect as happened today 08/02/2018 at LA Fitness Beracasa Way - Boca Raton. I didn't class today and I got back home crying.
What I asked for was to be exempt from Join, so I would pay this August $ 24.90. I have tried to explain several times that first, I need to find a formal job. Thank you for hear me.

Tony Resino
from Clover, SC
LA/F in Rock Hill, SC has a member named (JOHN ) who has a need to grunt, scream and slam the weights so load that you can hear it throughout the entire gym. Many members have complained to the staff but nothing is done to ask John to stop is annoying habits. His abrupt noise is startling especially for the senior citizens. In the past John has had his membership revoked at two the local gyms for the same annoying habits. Some members actually have walked out of the gym in the middle of their workout and have talked about finding another gym to have an atmosphere more conducing for a workout. I'm am definitely not alone in my complaint. Something needs to be done before LA/F looses even more members !

Vasiliy Tsurkan
from Auburn, WA
1347 AUBURN WAY NORTH, AUBURN WA 98002 today im have first time visit, very bad worker, just need spam yours many,im told him i disability man, after im not join to personal training, not help me.ask about training Jeremy say we have instruction to any machine we can help you, its answer disability man from LA Fitness

Emlyn Fletcher
from Tucson, AZ
1. They are not listed in the Tucson, AZ Telephone books
2. Manager has been out for several days, while their swimming pool has an infestation of small beetle-like bugs that have wings. They are in the pool, on the pool deck, and I even wore one home on my clothing after changing from my swimming suit at that gym. I have reported the problem at their main desk to be told the manager is out of the building until Monday. No-one, apparently can call an exterminator or use an insecticide around there! It is gross! I pulled 20 of those beetles out of the water when I went the pool last Thursday. I need to exercise in the pool and can't until they take care of their bug problem! Please get after their manager to take care of this infestation ASAP!!!! Once, I saw a pool attendant using a net to clear the poolr of bugs and waste. That is not the solution!!!

Megan Hicks
from Plainfield, IL
The devious, untrustworthy salesperson at LA Fitness sold me an up-charge for statewide membership, when I specifically told him I wanted to just attend the one local fitness center. I understood that I was charged monthly for only the use of the one local fitness center.
I've just recently found out the monthly charge I've paid since I joined in, Feb, 2015 is for statewide membership. I found out through bringing a friend (who joined as a result of my invitation) and is charged $5.00 less than my monthly fee for the use of the one local fitness center, I have been overcharged 22 months at $5.00 monthly and have requested to be re-imbursed for the over charge. The amount is $110.00.
In addition, the facility is poorly staffed,many times fitness instructors don't show for scheduled classes, the parking lot is in very bad shape with huge potholes,and classes are scheduled inconveniently. Participants can not attend classes back to back. When trying to contact anyone regarding these issues, no-one returns calls. I will be notifying the State's Attorney and the BBB. I will also very negatively rate this LA Fitness Centers on the (suitable to my purposes) social media sites.
I will cancel my membership, and encourage the new member that I brought in to cancel as well.

Alfred Baker
from Alsip, IL
On several occasions I have attempted to use the unisex handicapped bathroom at the LAFitness center on the corner of 53rd St and Lake Park in Chicago. The bathroom was occupied each time. Individuals who exited had no apparent handicap. On the most recent occasion, the individual was asked if he was handicapped. He replied he was not, and that he is the General Manager. When challenged about why he was utilizing the facility he indicated that it is a "universal bathroom".
He also indicated that I should seek out staff to help me to a general restroom in the facility. When my wife objected, stating that he should not be using the only designated handicapped bathroom at the facility he insisted that it was a "universal bathroom" even though the sign indicates that it is a facility for handicapped persons . This "general manager" on duty on November 7th indicated that we should seek out his staff to help me use the general bathrooms. I have attempted this on a prior occasion and had to wait 10 or more minutes for a male staff member to be located.
This general manager was dismissive when told that we would have to locate an alternative facility and said that was our prerogative. He demonstrated no understanding of the needs of a blind patron.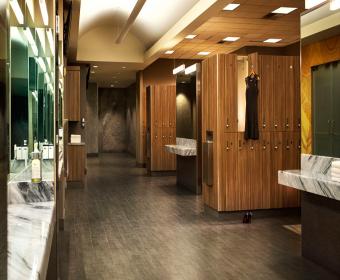 Joanne
from Bedford Hills, NY
I used to go to the LA Fitness in Yonkers, NY but I will never step foot in that gym again. First off, I went in to cancel my membership only to find out two months later that nothing was done about it. My card got charged for two months after I canceled. When I called up LA Fitness in Yonkers and told them what was going on, the manager Wilson told me that they had no record of me trying to cancel my membership and told me he couldn't do anything to refund those two months back to me. I began to get frustrated and I told him to just cancel my membership starting now.
He began to tell me that he couldn't do it over the phone and I had to go into LA Fitness and do it in person. I told him I already did that and obviously the staff he has working for him are not doing something right. I told him I don't have time to come in again and have them bullshit me about staying a member. He told me the only other option I had if I didn't want to do it in person was mail a cancellation form in. I told him no I am not going to do that either because this is their fault and they have to fix it for me over the phone.

Jay Remitz
from Lady Lake, FL
After telling a billing representative that I'm going on vacation, she informed me that I wouldn't be getting more phone calls in regards to my billing problem. I told her I will resolve it when I return from vacation. Low and behold, on the day after my vacation began, I received a very annoying call and an email on top of it. Better Business Bureau here I come!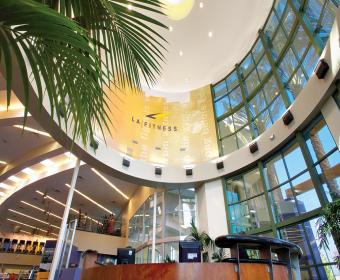 Glen
from Canal Winchester, OH

Krista Sandino
from Norristown, PA
The facility in East Norriton PA is filthy. I took a membership two years ago in January to use the facilities in the early morning before I started my busy day as an accountant. Every morning when I was done working out I would shower before leaving. Every morning the showers were filthy, hair everywhere, empty containers etc. I asked when they were cleaned at the front desk, whom was listening to his jams, and he said the maid is here now. He pointed her out she was the one showering next to me. This repeated on a weekly basis, I do not want to use your filthy showers any longer and it is sad that you have several complaint links specifically for LA Fitness.

Dulce Arnott
from Mesa, AZ
I just restarted my membership because I liked to way the facilities are usually clean and plenty equipment but I used the L A Fitness on 51st Ave. and Baseline in Phoenix, Arizona. I was there on May 22, 2016. The equipment was very dirt. It's very important to me to have clean areas to workout. I don't like to complain but I do pay for the use.

Norma Jean Moore
from Houston, TX
I have been a member now for about 2 years and I am happy over all the big problem is that when the vinyl on the machines tear they don't get replace for months and months. I have personally complaint to the management for the last 2 months and they don't get repair. Especially the hammer strength MTS biceps curl it is completely torn and all the white lining is expose collecting germs and sweat. I know this is a health issue and the health department in Houston would give a citation for a violation like this. This is not the only machine also the leg curl is torn and a couple more that are in the process of tearing. This is the health club at Silber and I-10 in Houston, TX.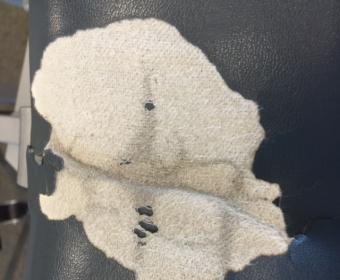 Karon Steen
from Germantown, TN
I attend LA fitness Lakeland TN. On last Monday night the AC was not working appropriately during a workout class. After 30 mins into the class, I went and approached an employee to complain about the AC. The associate stated, "Oh" after looking at the thermostat. He proceeded to tell me he decreased the temp by 2 degrees. Needless to say after class, everyone was ringing wet. I attended class on Tuesday where about 50 people attended and once again the AC was not working. This evening the heat was worse than the night before. The doors were propped open by a student with a weight to allow air to circulate. People even left the class early as a result of the heat.
I attended class again on Wednesday evening enduring the same issues. I in fact, had to walk out to cool down due to the excess heat. I chose not to attend class Thursday evening as it appeared hot again. Now it has been brought to my attention that the Zumba instructor was relieved from his duty because of his request to cancel class due to the AC issue and his concern for potential heat exhaustion to his student and his well-being. I am disappointed that the best Zumba instructor in Memphis, TN was relieved from teaching classes because of honest concern to his students. I assume you are not aware that people have joined your gym just to attend his classes! His classes are busting at the seams.
Edgar Gipanago deserves an apology and should be reinstated as a Zumba instructor. I have worked in the medical profession for over 30 years, and LA fitness is just lucky that no one dropped dead from heat exhaustion. He is the reason I joined and the reason that I will cancel my membership if he is not reinstated. I believe there will many more to follow as he has a great following of people. LA fitness's loss of the best zumba instructor and current members.

Gracie President
from Brooklyn, NY
I am a member Barcode F22724206 at your gym in New York I mainly attend the one in the Bronx on 1776 Eastchester Road. I a former member of NY sport club and customer service means a lot to me. Grant it the staff along with the manger have been wonderful except for a staff that lack courtesy when you approach the front desk. I never said anything because the other staff is usually courtesy, welcoming, helpful, and polite. On March 30th Stephen Dimarco the staff in question clocked me in no hello good afternoon, no smile as usually just cold.
He stated that my bill was pass due and need to be taken care of this was done in front of my guest and other members of the club and I found it to be not only embarrassing but very unprofessional standards for a front desk personal. I checked him on his behavior and he seem as a matter of fact. I would like to add the day before I came in and spoke to the manger on duty told her that I had some fraud charges on my chase account and had to wait for a new card and that she could take my guest card until I receive my card by Friday, she told me it was not necessary. It's not what Mr. Dimarco did is how he did it and his that fact that he seem not to care. I thank you in advance for hearing me out.

Brent Callihan
from Cleveland, OH
Was told to cancel membership then would sign up family for $149 and then 49 a month canceled now not honoring what I was told would have kept my old package.

Marguerite
from College Park, MD
I can't believe Shawn is back @ LA Fitness in Greenbelt. He is rude, cannot make eye contact when you are speaking to him and is disrespectful to senior citizens. He is great when trying to make out with young girls. I thought he was gone to another facility. I have to think twice about continuing my association with LA Fitness!

Dagny Williams
from Bloomington, IL
Well I have two things. First I have been with LA fitness since Aug 2014-current. I pay faithfully every month sometimes not even using the facility. (my problem not yours). my thing is when I log onto website cause I want to start back working out the fees are lower than mine. Also, my fee does not even include the Kiddy Care which is mainly the reason why I cant get to a facility cause I have nobody to watch kids. Now does that sound fair?

Juan Quinones
from Albuquerque, NM
Location; Hunters Creek, 12700 South Orange Blossom Trail Orlando Florida. There is no supervision on the floor, customers will be talking on their cell phones and will be on the equipment but not using it, while they're being disruptive and sometimes too loud. There is no Internet service anymore in this facility, we are not sure why and most of the machines are broken or out of order. I've been a member for a long time, but it's very frustrating when there is no order or respect for the policies in place. Thank you for understanding.

Darlene Tierney
from Naples, FL
I am a member of LA Fitness in Naples Florida off of Golden Gate. It has been well over 6 months with the air conditioner not working. I keep getting the run around saying they are going to get it fixed within 1 or 2 weeks. It has not been fixed and was told last week that it might be as long as 2 more months before it does. They have large old fans that they are renting. Which does very little. I pay my dues like everyone else and I feel this completely unacceptable. If LA fitness does not want to replace the air conditioner, then it should not be open to the public. The temperature is well over 80 degrees in the club. It should not be any warmer 74 degrees. Something has to be done immediately.

Rosalind Anders
from London, ENG
I first signed up to LA fitness (London Wall) in October last year, I went into the Gym to enquire about joining and hopefully get a free trial. What I then experienced was the most pressured sale that I have ever experienced. The staff member clearly worked on commission as to say that he embellished the truth would be an understatement, telling me about it being pretty empty in the mornings or that the classes were easy to attend (despite never being able to attend a yoga class due to it being full every time I looked throughout my five months their), also when I mentioned that I would want to attend all week he didn't think to mention that the London Wall gym is shut on the weekends.
But then their was the actual lies telling me about having a LA fitness in Canary Warf and more importantly that I was getting a student discount and/or company discount. He pretty much bullied me the into signing the 6 months contract right their on the spot. If nothing else this experience has taught me about never trusting anyone in sales ever.
As a member it took a weeks to get a card as every time I asked "they were currently out but the delivery was to arrive tomorrow", also I had issues with their never being any free machines in the gym in the morning I would be understanding as it its a busy area before work starts however I had asked about this and again been lied to when joining. I later also found out that I was receiving no student or company discount (something I had asked about and been told I was getting). However at that point I was actually using the gym and so just let thing slide, knowing at the end of the six months I would probably swap to the fitness first as I had had such a terrible experience so far.
However the cracking point was when I was having a lot of personal issues both with my health and at work and this lead me to switch to the canary Warf office. To then find that you don't have a Canary Warf gym and once again the man had lied. By which time I had had enough and cancelled my membership. I was under the impression that I had finished the 6 months contract, however it turns out their was one more month in the contract. However I then get a phone call (with a very nice women) who explains that its been passed onto a debt collector who has boosted up the charges. As I explained to her I do have rights under the miss-sale of your services and she is looking into it her-self.
All in all I have had a terrible experience with your company (which I might add is the most expensive gym I've ever been too), I've been lied to and had poor service and am now at a new gym (this one actually in Canary Warf) which is making me realise how bad LA fitness treated me.
I would like to come to a sensible understanding with the company about settling the difference of the contract, however I do want you to acknowledge that you cannot sell memberships under false pretences and treat your customers so poorly. I can say that I have actually told other staff member at London wall about this when they were joining gyms which did affect their choices.

Brad Collins
from Naples, FL
Naples Florida gym at Vanderbilt and 41 is dirty and i mean dirty from front door to back in showers, pool, dressing rooms. Carpet is old, dirty, torn, new is needed. They don't even have a vacuum cleaner. no one is cleaning except one poor little girl. It is gross. Everything in back, dressing room, showers, floors need Clorox and power hosed down. This needs to be done every couple of weeks!

Keneesha Reeder
from Atlanta, GA
I went through the new member procedures made my payment and all them it was time to speak with a trainer the trainees came over with a cocky attitude wanted to go back and fourth with me for over the assessment which I didn't understand so I told him I was done meaning the conversation he goes and deletes my appt I'd scheduled so I'm like why'd you do that he's like u were done right I'm like u no what just forget it cancel my whole membership. That's the reason people are intimidated by big gyms because the attitudes and cockiness are at an all time high of these are the people that are suppose to be making me feel better big FAIL.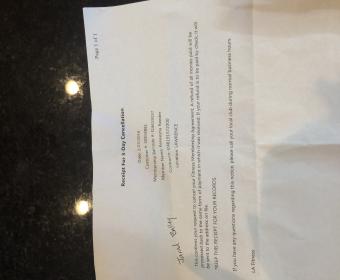 I have been a member of LA fitness now for several years My main gym I go to The one on Dobson and Warner in AZ; main reason I joined was for the pool but I also do the body works. Many complaints about the pool itself but water temp they say is 84 no way (maybe get a new thermometer?) needs to be a few degrees warmer BUT might not seem so bad but the "room" temp is cold if it were warmer might be able to handle it; numerous swimmers have gotten sick from this (me for one) the next thing about this Gym, not really gyms fault but please post a sign for these women to CLEAN UP their hair out of the showers mainly dark hair which ends up clogging the drains.
A few stalls should be cleaned out as one ends up standing in a pool of water in the shower (I always wear flip flops in those showers when I do have to go somewhere after a swim) GROSS. The other is about the 24 hour fitness that LA just purchased on Pecos and AZ Ave Chandler, a nice clean gym BUT the pool water much to cold but again the ROOM is freezing like the air is on when it should be warmer in the pool area as going from cold water to a freezing room? These issues truly need to be addressed. Most swim for therapy besides the exercise and cold water give leg body cramps and defeats the purpose of using these pools thank you.

mike
from San Antonio, TX
A little follow up on the club at san antonio north loop 1604: the racquetball courts have been getting used properly and I haven't noticed any abuse for quite awhile, so, of course, that's a good thing! On the other hand, a couple of the issues I've addressed previously have not been paid attention to: one of them, again, is the trainer who parks his lincoln navigator in the front handicap spot everyday that he works, instead of leaving it for a deserving customer. He's not handicapped, but others are that have to wheel themselves into the club from out in the parking lot. I just don't understand that at all! I thought it was common procedure for almost any business to have their employees save the good spots for the customers and for them to park further away.
Another thing is the constant dropping of the weights in the free weight area. You have signs posted not to do it, but, obviously many don't pay any attention to it at all! It's loud and annoying as is the yelling and grunting when lifting the weights. I've never seen one employee at the club ever say anything to anybody about either issue. They have to realize it's going on, but, somehow don't care. Don't they realize that it's annoying to the other members and especially to prospective members coming in to check out the club? ( especially at this time of the year when many prospects are coming in) You never know for sure if somebody didn't sign up because of the noise they heard while checking out the club! And why should the other 99% of members have to put up with the annoyance also? If something was being said to these people on a regular basis and enforcing the rules, I'm sure it would stop.

The center I go insists the pool is heated and is kept between 82-84 degrees. It is impossible that it is that temperature. It is at most low 70's. When I complain at the front desk, the staff is very rude and condescending. They could care less. The pool has mold growing on the stairs and not clean! This location is in Garden City in Cranston, RI.

I have been a member of LA fitness for many years now, so this complaint is a long time coming. Most of the equipment is old and their business model seems to be get the most customers with the least cost. Things are constantly broken and the corporate office does not seem to care. I have tried contacting the complaint dept. or telling customer service, but that does not do much good.
Have feedback for LA Fitness?
Thanks for your feedback!
Sorry. Please try again later!