Kohl's
Contact Kohl's Corporate
Toll free phone number: 262-703-7000
---
Kohls Corporation, dba Kohls, is a department retail chain based in the United States. There are 1,000 stores in 49 states (none in Hawaii) which employs over 140,000. Selling everything from house wares to clothing and electronics Kohls reported revenues in 2013 as US 19 million. Revenues turned down for 2014. Kohls Corporation is publicly traded on the NYSE:KSS.
To report problems or concerns you may call 1-866-887-8884 or you may address a letter to the CEO, Kevin Mansell at corporate headquarters, N5617000 Ridgeway Drive, Menomonee Falls, WI 53051. The corporate telephone number is 262-703-7000. You may also request support at the website support page.
Founded in 1946 by Maxwell Kohn as a grocery store the first merchandise store opened in 1962 at Brookfield, Wisconsin.  The company slogan is 'expect great things'.  Both Facebook and Twitter host Kohls social media forums with contests, coupons and new brand name acquisitions.
Kohl's Contact Information
Report complaints to corporate and get satisfaction
Kohl's headquarters address

N56 W17000 Ridgewood Drive
Menomonee Falls
WI 53051
United States

Company website

1-800 phone number

262-703-7000

Support email address

cs@kohls.com

Better Business Bureau rating
Browse reviews of other Clothing Stores
Top Kohl's Complaints
Browse more than 223 reviews submitted so far

Kathleen McShane
from Manassas, VA
I am writing to Kohl's Corporate Management, to let them know how DISAPPOINTED I was with the (customer service in management). I have been shopping at Kohl's in Woodbridge since the doors of the store 1st opened. I have spent thousands of dollars in those years, and was always satisfied with the service and merchandise I received .Till, Friday Feb.12, 2016. I went shopping accompanied by my 27yr old son, who was trying to pick up some last minute clothes for his trip to Cancun. When we approached the line to pay, the total was $289.00.That was after my discount.
Maybe that doesn't sound like a lot of money to you, seeing as though you have millions of customers. I brought ( 2) (kohls cash coupons) for $20.00 ea.The young man at the register said they where expired by 1month.I said this is $40.00 can you at least let me use 1 of them?, and his answer was no. I asked to speak to a manager because I had used an expired coupon 2months earlier for $20.00 when I purchased a large amount of merchandise and they said no problem.
I don't try to make it a habit of bringing expired coupons to the store, but I can't make it back to the store every two weeks to use them. After all it is a (thank you) coupon for me spending all the money I do in your stores. A woman named (Fatimah)(assistant manager) 1 register away came over, looked at the coupon and with a VERY (snotty attitude) said you can't use these they're expired and there are NO exceptions. I said I've been very good customer for years, you can't even allow me 1 of these coupons?
In a VERY condescending way she said ( Oh, if you're such a good customer why would you bring in expired coupons , do you do this all the time?) . Even my son said "Whoa", did she have to be so nasty about it. I've worked in customer service for 23 yrs. and I know if a customer is upset over something , you don't throw fuel on the flame. This to me was very inappropriate to say, I asked to speak to her manager and she said fine, he's going to tell you the same thing. By that time I was so mad at the way (Fatimah) had spoken to me I just wanted to leave everything on the counter and walk out. A gentleman by the name of ( Caz ) came over, he was much nicer about the situation, even though I didn't get to use the coupons, he at least was much more curtious. If I hadn't of spent 1 1/2 hrs in that store picking out clothes and merchandise that my son needed for the next day I WOULD HAVE JUST WALKED OUT.
I never take the time to write letters to corporate management, but I just can't believe how much customer service has gone (down hill) at this store. I told the manager that this will be my last purchase at your store. I know my opinion probably won't change a thing, I definitely think some of your management (Fatimah) needs to be retrained in how to deal with customers. In many high end stores, the customer is always right. Without the customers you wouldn't be in business. (Fatimah) seems to have an attitude that it's FINE to loose a customer, because there are hundreds more coming thru the door.
But that's how bad business starts, one person at a time. There is a lot of competition in the area, sad to say she isn't helping you keep any good paying customers at your store. At least I feel better now that I have spoken my mind, and I do intend on letting others know about my experience. It's a shame that this store is losing business because of 1 very rude assistant manager (Fatimah). I hope that Corporate can fix some (MAJOR) customer service problems. Thank you for your time.

Sharon Lightfoot
from Woodbridge, VA
Of note, I normally have wonderful shopping experiences at Kohl's. Today, however, I am almost as angry as I have ever been after my shopping visit to the Kohl's at 13725 Foulger Sq, Woodbridge, VA 22192. As a gift, I received several hundred dollars' worth of Kohl's gift cards from my husband. Excited to get new things, I went to Kohl's today and shopped around. Upon checkout, I attempted to use the 30% coupon I received in the mail (I am a Kohl's CC holder) along with my gift cards (GC) to pay for my order.
At this time, I was unceremoniously informed that I could not use my GC with that coupon which is evidently only good if I put the whole order on my Kohl's credit. THIS is my first issue. What the heck is the benefit of being both a Kohl's CC holder and a person who has GCs to spend?? It seems very unjust to penalize a person for trying to use money at Kohl's with a coupon that was sent because they're a CC holder in good standing. Come on now, Kohl's, you can do better regarding customer service on this issue because I now have hundreds of dollars for merchandise in your store that I can't seem to "spend" with the coupons you send me.
My cashier told me that the only way I could use my gift cards was to pay full price for the items I wanted to purchase. That conversation leads me to my second issue. When I asked to speak to a manager a young man named Lu came over and told me again, unapologetically, that I couldn't use my gift cards and the coupon at the same time. No other option was offered to me. No other coupon was mentioned or even an attempt to find an alternate solution. After a few go rounds of "why is the policy like that" and "that's the policy so that's how it is", Lu left with a brief "sorry" (but not sorry) over his shoulder.
Imagine my surprise when I called back to inquire about the name of the manager I spoke with (because I failed to get it in the store due to the fact that I was upset and with my 'tired of shopping' 2yr old) that the "manager" I spoke with. The woman that I spoke with said she was a manager and was very kind but, to be honest, the damage and frustration was already done.
Why tell you all this? Foremost, I'd appreciate you rethinking your policy about not being able to use gift cards with coupons for purchase. I can understand not paying your CC with a GC but if I have a coupon and a GC at the time of purchase what's the big deal? Second, I would appreciate at 30% coupon that I can use with my GCs. I still have hundreds of dollars to spend (which Kohl's already has) in your store and I'd like to do it fiscally if at all possible.
Third, as I mentioned to the manager I spoke to when I called to ask for Lu's name, maybe this can be a training topic for your employees. If this is a policy you're going to keep (and who's kidding who here, I'm sure you likely will which is disappointing on so many different levels), your policies shouldn't be the end of the story. There's always another solution and most likely one better than "No. Sorry." and then walking away.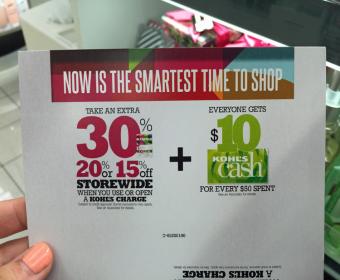 Wanda L Hall
from Jeffersonville, IN
Went to Kohl's to buy a Xbox was told at customer service I could use 30% off so then I go to pay my Kohls charge so I can make the purchase then get it checked out. They tell me I can't so I called customer service and talk to them told them what I wanted to purchase and they told me I could use 30% off. I went back to the store and pay it on my charge again. I could not do this I called customer service again she said they would make it right so I go and do this again. I cannot do this how can they tell you 4 times that you can do this and then when you go to pay for it you can't do it someone does not know what they are talking about I am very upset at Kohl's.

Imari Brown
from Carson, CA
I am filing this complaint with Kohls because before starting my job they told me that they are flexible with hours and would work around my schedule. Being that I am a student-athlete, that was the number 1 thing I was looking for in a job. Everything was fine in the beginning until I went on a drought with opening store credit. I understand this is very important to you all. Their attitude towards me completely changed and became very impatient and aggressive in the way they spoke with me both in person and on the phone. They also disregarded my availability and continued to schedule me on the days I had summer school. I am now in the regular fall semester of my senior year in college and have a really compacted schedule of classes not to mention I also play basketball for my school.
The manager or assistant "Tina" told me, when I asked about the steps I needed to take to give them my 2 weeks notice because I seen how working wasn't going to fit in my schedule anymore, she proceeded to tell me they would not have hired me if they would've known I just needed a summer job which I explained to whom I had my interview with that it would be mainly a summer job. On top of all that, they are making it very hard and stressful for me with managing time for mandatory meetings that I may not miss for school and time for homework and practice as well.
I had informed them that I was a very busy person when school started back up. They keep denying people to switch shifts with me claiming that I have quit when I haven't even put my 2 weeks notice officially in yet and I feel as if they are doing this so they can purposely fire me. I called to verbally give them my approval and consent for changing schedules with another co worker who wanted to take my shift and I could barely get a sentence out before the lady who hired me just said okay and hung up in my face.
I have been nothing less than highly respectful and a great employee, by what the customers and my co workers tell me. I am highly upset with the lack of leadership shown by this Kohls management. The managers also negatively talk about the lower ranked employees and spread gossip while in the break room and on the walkie talkies. That is unacceptable! I do not want to have to put on a different job application that I was fired from Kohls because I honestly enjoyed the customers and my co workers but I will not show up to another work day because of the blatant disrespect.

Scott Linkous
from Upper Darby, PA
I am writing in regard to your new ad featuring a homosexual couple. I don't understand why every time I turn on the tv I am having the homosexual agenda shoved down my throat. Am I a hater of homosexuals? No. But anytime you speak up for traditional marriage your accused of hate rhetoric. What blows me away from a marketing standpoint is you are advertising to about 3% of our population but ignore the 70% of the Christian population. Why not do a ad about a Christian couple who raise their children in church or God forbid, a Christmas commercial that celebrates Christ's birth. maybe its time us Christian majority spoke with our pocket book.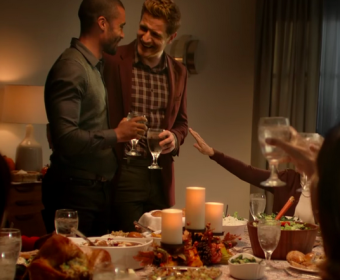 Beverly Utke
from Wausau, WI
Recently ordered from the wedding registry. The package was sent to the wedding couple not to me! The gift messages that were supposed to be included with each gift (3) were not there. And the price of each item was shown on each package! What a mess and embarrassing for me as the gift giver. The wedding is in October and these gifts have already been sent to the couple. First and last time I will shop at Kohl's.

I bought a jacket and pair of walking shorts at the Kohl's store located in Macedonia, Ohio. At the checkout counter I was greeted nicely, but when I used my debit card for payment I was asked to show a form of identification. This upset me. There is over $8,000 dollars in my debit checking account and I feel I was singled out. I use my debit card for all transactions for the last 5 years, and this is the first time I ever was asked for I.D.

Brenda Martin
from Goshen, IN
I would like to just let you know that the Kohl's stores in Goshen and Mishawaka Indiana need to cleaned better. I use to work for Kohl's in Goshen back in 2009 and 2010 and our Manager Christy always had us folding and straightening up the clothes when we had nothing to do. yo go into these stores now and there is more racks than I have ever seen there but is nice for price and the clothes are everywhere. I guess what I am saying is you hardly ever see anyone cleaning up the tables of clothes folding or hanging up from floor. The clothes are all out of order when it comes to the size.
I told a employee there that the same managers I had must not be there and they said no they have new ones which really shows, you would think they would make the store look better so people can shop easier. I know my Mother in law loves Kohl's but said she will not shop there anymore (Mishawaka) cause it is so hard to find what size she wants cause of them being all mixed up. could you please help your Managers to get a hold on the cleaning and stacking by sizes get the store back to where it use to be?

Mike Bolan
from Logan, UT
I was shopping on December 31, 2015 with my wife looking for some new Dockers. The men's department was a complete disaster. It looked like no one had worked in the department for weeks. It took 45 minutes to find 2 pair of pants in my size. The dressing rooms were also a disaster with a mountain of clothes in the corner and 6 to 10 articles of clothing in each changing area. I felt like I was in a thrift shop. Thrift shops don't charge $58 - $70 for a pair of Dockers. The interesting part of this experience is that the other areas of the store looked very organized. I don't think I will be going back to the North Logan Utah store.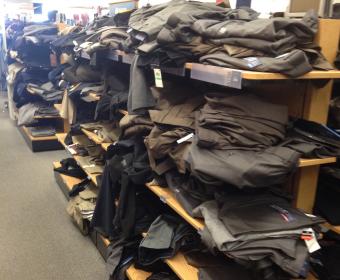 Jenifer
from Bridgewater, NJ
I bought a pair of girls black jeans and washed them and the smell from the jeans was horrible, so bad that I had to throw the jeans away. I never thought it was the actual jeans I thought I might have washed them with something that made them smell. I bought my daughter a second pair recently for Easter, same jeans and AGAIN the same horrible smell. I had to return the jeans. I will never buy my daughter jeans or pants from Kohl's again...its a shame!

Mary F. Maloof
from Midlothian, VA
I purchased $300.worth of bath towels of various sizes for Christmas gifts. I was told that I could get boxes for these in November. I went to the store on Midlothian Va. To get them today and was told kohls is not getting any boxes this year. Is this true? If so, I will return them tomorrow and shop where I can get boxes.

Eula Dumas
from Hopkinsville, KY
I ordered my neice a pair of journee collection dreena girls water resistant duck boots. My order # was 6633837638. I received the boots and the threading was coming out of the boots. I was furious. I had to drive to the next town to try and exchange them because we don't have a kohls where I live. They don't sell the boots in store. Online only. Now I'm really pissed off. I can't believe that kohls sells a product with such poor quality.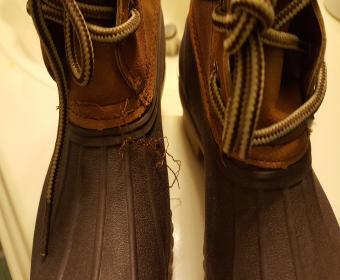 Geanean Misener
from Seneca, IL
I took my 2 daughters summer clothes shopping. First off, my oldest daughter is plus size & they had absolutely no clothes for her short of going to the womens department. The real problem started when I checked out, the girl at the checkout wasn't friendly at all, not a big deal but when my bill came to $240.00 I swiped my Kohls charge card which I haven't used in probably a couple years. She says to me that my card will not work & has to get a manager, manager comes over & asks me if I have a newer card? Well if I had a newer card I'm pretty sure I would have used it first, I tell him no, I have not received a new card. He then walks away from us & the cashier says just stares at me, I thought maybe the manager was coming back, that maybe he was getting me a credit form to fill out for a new card but he didn't come back. I said ok, I guess I'll pay with a different card! I was shocked that they didn't take the time to offer me a new card or fill out an application for a new card, instead I feel like I was looked down at for not having a new card.

Rich Souders
from San Diego, CA
I am writing a complaint to let it be known that customer service at the Kohl's in Havertown, 250 W Chester Pike, Havertown, PA 19083, has seriously declined to the point I will no longer shop there. I don't know who is doing the hiring there but they are certainly not setting the bar high. I'll give you a few examples: It's the holidays, so I have made roughly 3 trips there since mid-December. About 2 weeks ago I was paying for my items. The female at the cash register just sat there chewing gum, very loudly, mouth open, and acting like she was doing me a favor. I was totally grossed out with her loud gum chewing and attitude. God Forbid somebody say "Hi, can I help you," or "Thank you," when the transition is complete.
I was in there yesterday, 01-18-16, and again, ran into store associates who could care less about anything. There was a young male standing in the men's outerwear section. I asked if he could point me in the direction of luggage. He didn't even look at me and stated, "Over there," without pointing in any direction. I started at him for a second because I thought at this point maybe something was mentally wrong with him. Another young man then approached me and told me where to go.
Same day (yesterday), I am standing in line ready to check out. The one young lady at one of the registers had a huge nose ring in her nose. As I was stunned to see that a company would let their store associates who deal with customers wear anything want, I noticed out of the corner of my eye a young male standing at the end register with his finger in the air. After a few seconds I realized that this finger in the air must mean the next person.
I walked to the register with my item (a luggage set) and put it on the counter. He never said hi, or any other word. He actually just stared at me. At this point I was getting irate. After a good awkward moment of us staring at each other, he mumbled, "oh, you're purchasing this," which was extremely difficult for me to decipher. Why else would I have put it on the counter if I am not buying it?
I am a professional who spent $300.00 there. I don't expect everybody to be perfect, but a few very simple things, like "Hi" or "Can I help you" or "Thank you" are not too much to ask. I don't expect somebody to be chewing gum like a cow with an attitude or blow me off by saying "over there" without pointing to anything, or a cashier to give me a blank stare when I'm trying to check out.
Just a word of advice. If you want people who are going to spend real money shopping there, I suggest you perform a customer service make-over, because right now, it looks like there are no standards. Either pay better wages for higher quality or fire your hiring manager and hire somebody who knows what customer service is, because right now, customer service there is substandard, to say the least.
If you want Kohl's to turn into Walmart, keep doing what you're doing.

Theresa Prescott
from Pittsburgh, PA
I have shopped at Kohl's for many years and have always been satisfied until now. This time I have a complaint. I want the coupons to be more clear on what they really mean. The one for this month had 2 dates (one for getting $10 back on spending $50) and another for using a coupon ....30% etc.
It was very confusing as to what dates to use what. After I was rung up, the salesgirl told me I could have gotten $10 back if I spent $50. That was not made clear on the coupon. What I understood was something completely different because the coupon was not clear.
I am very unhappy that I missed out on the $10 because I didn't realize I could do that according to the date. Also the coupon led me to believe that I could not get 30% off and also receive $10 back. I want this to be changed so it will be more clear in the future.
To say the least, I am really disappointed that this happened. Please change the information on the coupon so it will be clearer for your customers. The salesgirl told me I was not the only one complaining about this. I would like to see a change for the better in the future.

April decoursey
from Erie, PA
The bottom line is this. Kohl's corporate sent my package to a diff address. Said it was all my fault would not help (with attitude ). Said it was the address I gave them and the same on my account. Different city road and zip code! Computer mess up or hacked card didn't matter all my fault they said. I had to track down the package. Lady who got it called customer service what do i do with it? (My account number was with it) they told her to keep it.
She takes it to the store exchanges for bigger sizes and walks away with my Levi's and Vera wang. Kohls customer services blamed me would not credit me because I do not have the goods because Kohl's told her to keep it. They also transferred me to three people dropped the line in two separate calls to them! Then finally they insult me by offering 15 percent off my next online order. They give away my package don't credit me and I get the brush off.

laury storey
from Otsego, MI
I bought a (levi) jacket in clearance that had an extra 20% off sign. I also had a 30% discount coupon. On the way home I noticed the 30% wasn't applied. There was NOTHING on the actual coupon that said there were any exclusions. I went back and the manager of the Kalamazoo store said levi was exempt from the discount. There were no signs indicating this, and I was told that was how it is. I came home, and tried to get through to corporate headquarters, and TALK to someone, which took almost 1/2 hour to get to someone who could discuss this. She said I should know that there are exclusions, and it is written somewhere in the 40 page catalog.
This is very deceptive. I asked her if she would know if she went to Macy's, and she said rather sarcastically yes, cause she shops at Macy's a lot. This is very deceptive. Also, I bought a griddle which should have had a rebate. It was not on my receipt, so when I went back to the store I asked. They reprinted my receipt. I went to the website indicated on the receipt, and the rebate was expired. When calling, I was told to go to Kohl"s main website, look at griddles as if I were going to buy the griddle, look under rebates, and there was the correct rebate. All this is unacceptable. Kohl's has always been one of my main places to shop, but the above, makes me very disappointed.
Also, in the last few years the sales people quality has slipped. There are often long lines at checkout, with one of the only place to check out is the service counter, with only one sales agent there who is often also answering all the phone! you guys can do better--you did in the past. Customer satisfaction should be high on the list of priorities, with especially customer service personnel knowing what they are doing. My 30% discount may have added up to only about $13.00, which may not be much to you, but it is to me.

Carol P.
from Cortland, OH
Purchased 2 pairs of jeans and discovered when I got home I had been charged for 3 pairs. I should have been more alert while being rung up, but I was in a hurry and only noticed my savings that the clerk called my attention to. I don't blame her totally. I'm upset with customer service because of the clerks attitude. She strongly implied I wasn't being truthful and wanted to know why I didn't notice it immediately. She also questioned me about when I purchased them. She had the receipt which had the same days date. I can understand her being suspicious, but she could of handled this better. She gave me my refund, but I don't know if I will shop there again. I didn't appreciate the way I was treated.

James Ores
from Posen, IL
I received in the mail, the usual monthly coupon. This month it was 30% off. Good i said to myself, I will go and buy my levi's that I need so desperately. I took me quite some time to finally locate my size, I then went to the check out line that was about 30 feet long. after about 15 mins. in line it was my turn. At which time the girl tells me, my 30% coupon is no good. Why, all of a sudden, is my coupon no good? I've been shopping there for years. Am i going to have to find another store?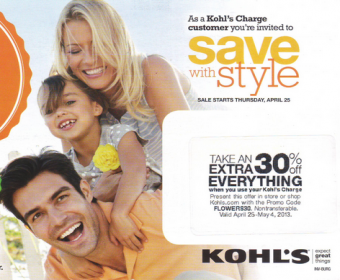 David elizondo
from Phoenix, AZ
I was at the Ahwatukee store in Arizona on Sunday 03/15/15 to use my 30% coupon for three Easter baskets for my children after waiting in line for 16 minutes I was told I could not use my coupon for Easter baskets or on consumable products as of January 2015. I mention to the Manager that the coupon does not indicate this as an exclusions. She said "sorry its our new policy". With no further consideration or concern about customer service satisfaction I was told "I could not use the coupon". I left without buying the baskets and left my useless coupon with the clerk. After leaving I called the store's customer Service and spoke with "Sam" and he said "I could use the coupon for Easter Baskets as far as he knows." This made me even more frustrated that customer service does not even know the policies of coupons. So then I called the Corporate customer service and they also was not helpful they said its the discretion of the store manager. So I guess its depends on the mood of the manager at the time of the situation. I am done with Koh'ls and so is my family. I was a very devoted and loyal customer until this happen.

My daughters and I were in Kohls shopping. Holly, my youngest daughter had her one month old and her three year old daughter with her. The three year old was acting up pretty badly. My daughter became frustrated, she put back the clothes she was going to buy and put her daughter in the Kohl's stroller and set with the baby carrier on top. unfortunately she forgot a couple of boxes of jewely and walked out of the store.
She tried to explain to the store manager that she was just trying to get her three year old out of the store because of the way she was acting. She was told, he did not care, she was stealing and she was going to be arrested. He refuse to let her call anyone to come and get the kids and went so far as trying to take her phone from her.
She was told that this was his area she was in now! The items in question were on sale for 23.88 each, but Larry, the manager, put down that they were 100 dollars each. I guess in his area he can change the price of an item for those individuals that he told me wasn't raised right. Falsely giving the amount of an item is no better than stealing even if it makes the story better.

I recieved a Khols.com e-Gift Card. Card Number- 6393052735539919127 Pin 2016 For My birthday. For the ammount of $200. Here is my Story... I was stainding in line waiting to purshase the items via Khols e-Gift Card. And Once It was my turn I presented the printed copy from the verification email I recieved with the card number and pin. The cashier clerk at store number 1226. Preceeded to tell me that she did not know what the piece of paper was and had never heard of a Khols e-Gift Card. She called for a manager.While waiting in line there were two other customers behind me. 'I' the customer apologised on my behalf to the other customers for the delay.
After all, the employees should know the way their company operates. The manager arrives her name is Tammy at store number 1226. I asked said," Yes mam, this is the Khols e-Gift Card that I printed off the internet. Do you know about the Khols e-Gift Card?" She responds directly, "No, I have never heard of an Khols e-Gift Card." She then trys to scan the bar code it didnt register. She then types in the numbers. And Sure enough a reciept was issued through the computer. And She did not once apologise to me for the delay or the customers behind me. I also made another remark. I said, " So your the manager?" She responds," Yes I am." and I say, " Wow, your a manager who is employed by this company and yet you dont know what an e-gift card is?
She replies," No I havent. Have a nice day sir." and as I was walking away the Manager Tammy at store number 1226 says, " Whatever!" and Both the Cashier and Manager start laughing. I said ," What is your name mam?!" She said, Tammy. That was the end of the proceeding. This is the kind of thing that would not make ANYONE happy. Plus this was my birthday present. And to be treated in that way was very disrespectful and makes me ponder wether or not to ever shop at Khols agian. My mother and father are very disappointed in the treatment I recieved. I hope this is taken seriously. 

patricia swearingen
from Normal, IL
I made a purchase of $l6.47 on 12/20/2014. Received my bill for this on after the closing date of 1/20/15 stating the due date of 1/15/15. Number one I don't understand the due date? Today I received my bill showing you charged me $15.00 late fee, what is going on? I understand $1.00 maybe for interest but $15.00 service fee, I am retired and pay my bills the 1st of each month after ss is received. Needless to say I was quite upset to see this charge on my bill of $15.00 late fee. You need to get your dates in order, always thought you had 30 days after receiving a bill to get it paid, in this case it wasn't so., I have mailed my $16.47 along with my cut up card and you can take your late fee and put it you know where. I refuse to pay nothing more than what I owe, sue me if you want. Word will be passed around about your procedures.

Kohl's in Livermore CA has a terrible reputation for calling out there Loss Prevention Employee's if they see more than two African American customers shopping together. One item I picked without trying on and clearly on there store camera took directly to the cashier at the checkout to pay for gets a call from another Kohl's employee who directer her to look up the price the clearance skirt I was purchasing, who then informed me that the skirt was not the listed clearance tag price that was attached to the freaking skirt and not tampered with!!!!!! embarrassing me and my family not to mention the two kids i treated to their first kohl"s shopping day!!!!!
I then calmly took the item to customer service and asked for a manager. The CR then brought over a teen who she tried to pawn on me as a manager! I calmly told them I knew the cashier and she was not a manager so please call over a manager, as they both giggled. A guy approached and said that they were not going to give me the skirt for the listed tagged price and ripped the tag off and said " you wouldn't believe the stuff that you people bring back here!!!!!! i was blown away and totally blindsided by the blatant racially charged comment. i had family and kids shopping with me through this horrible shopping experience so i kept a smile, paid full price for the skirt and kept it classy even though i was passed offended and three steps passed livid!
i have never in my 35 years of life experienced such ignorance as i am of biracial ethnicity, but show more features of my African American heritage, that i am as equally proud of. as i left the store there was a crowd of employees waiting by the door as if i was going to go postal, starring and whispering as we left! i am a child of god and have never harmed a fly and don not loose my cool easily, but i can see how if i was the type of ignorant person they prejudge and treated me like how this incident could have went another way as my dignity was taken away. i love deals and coupons, but i will shop full price elsewhere before i ever step foot in kohl's ever, ever again!
no where, no how, not another city, nor state…i'm done. i am one customer and to a big corporation like kohl's i know it does not matter, but with there blatant, out right, unfair practices of doing business i hope others will catch on and take the time out to report these instances of in your face ignorance and force them to play ball on an even court!

gertie
from Reynoldsburg, OH
My daughter and I was doing my Christmas shopping yesterday. After paying for my merchandise, I was informed that Koh;l' s was not giving out Boxes anymore. They said the reason was that customers were taking more boxes than they needed. I think that a good way to keep this from happening is to make people show their receipt and then take care of the issue. Why should we all have to be punished for a few people. I will do my shopping elsewhere when I have to purchase a lot of presents from now on unless they start to give more consideration to this issue. I would have left all the purchases there and gone elsewhere but I had spent several hours deciding what to buy . This was at New Albany Kohl's in Columbus Ohio.

Latrina Perkins
from Madison, WI
I had a bad experience with customer service twice in the same store. I never felt so uncomfortable going in a store,. I will not be going back Madison East, Madison, WI. They said they would talk to the young lady and that was it. I will shop online and that's it. I never go to that store again.

I picked out a pillow that had no price on it, I took it to a price check scanner,it came up as 13.99, that day this pillow was buy one get one for a dollar, when I went to check out I was told the pillow was $27.99 and I could get two fort his price, I did not purchase them, I was upset that there were no signs for the regular price or sale price for this pillow, and there were signs all over for the buy one get one for a dollar, in my mind if the pillow scanned for $13.99 than I should have been able to purchase it and another one for a dollar.

I was wrongfully terminated on something that my own Lead does along with the rest of my team mates. I am filing a complaint against the corporation for not settling issues I had complained about in the past, Co worker bullying along with management bullying. My leadership and co workers have also with held work related information to me, and have not allowed me to suggest any ideas about how to save more money and help EFC 3 be more efficient, but they allowed my co workers to do so. I complain and they treat me like crap (Form of Retaliation) each time I express my opinion and thoughts. My leadership has allowed co worker bullying in the workplace and have threatened my career with Kohls on my occasions.

After making a purchase online to be picked up in store, I went to the store and waited in line for nearly 30 minutes (how is this easier/quicker than simply going to the store, picking out an item and then taking it to the register??). There was one employee working at the customer service counter at the time who did call for help, as well as a supervisor who came over to tell us there was more help on the way and would be with us shortly. After finally picking up the item I purchased I needed one more item in store. I got the item and went to stand in yet another long line at the front checkout. When I got up to the checker I showed her the coupon I had received in my email and had printed out online. She rudely asked if I had a Kohl's charge card. When I said no she began shaking her head so I thought that meant I couldn't use the coupon? She then scanned the coupon and of course it worked but she said nothing. So I said "Oh, so it worked without a Kohl's charge card?" She did not reply. I finished my transaction and left with a sour taste in my mouth. I have been a very good customer of Kohl's over the years but this experience irritated me enough to now take my business elsewhere.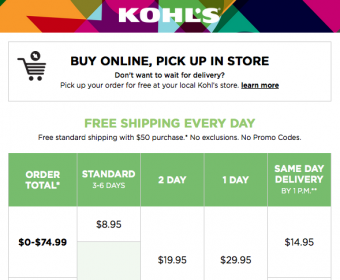 Marabelle Owen
from Vashon, WA
The woman named Lydia in customer service at the Silverdale, WA store is very rude to customers. Kohl's advertises that they will gladly take returns with or without a receipt. I always save my receipts to make it easier. But Lydia always acts like it is a big bother for her to do returns. She is very slow doing them and even opens packages that are factory sealed to look inside while there is a long line behind waiting. She assumes there is something wrong with everything when there isn't. She makes us not want to purchase anything at Kohl's knowing she will treat us badly.

I find the new advertisement from Kohl's on Black Friday to be very offensive in two instances. The first is when the lady in green puts her hand up in the elderly woman's face as they enter the store, and the other is when the green sweater lady STEALS something from another lady's cart as she was walking by. What kind of message is Kohl's sending? I'm not shopping there anymore.

I am 63 and my mom is 87 and we shop at kohls in faifield ct. they have no carriages. How do they expect us to buy anything. I cant put stuff in a plastic carry , how do you fit anything in there. Most old people also need carriages to walk better when they are purchasing. You are going to lose customers if your carriage problem is not resolved. I have walked out of kohls twice now because they dont have carriages. I have noticed that other kohls customers walking around in the store are griping about the same problem. please look into this matter, thank you!

Sue Munoz
from Lake Elsinore, CA
Well, Love shopping at your store but probably not any more. Get coupons and discounts in mail or online all the time. The generally are not useable
for not too many items. On the back of coupons are quite a list on non-useable merchandised we can't use them on. Why bother. Sorry but use to by K-cups for coffee (now can't) Can't really by any name brands either. I'm sure there are quite a lot of things we can't buy, but why limit us. Sorry not a real big spender but probably won't be back. Discount and coupons help us little people. Amazon is my place now.

amy jones
from Norfolk, VA
Not even sure where to begin... For the first time ever I made an online purchase of 2 pair of shoes, 2 pillows and a shirt. I received part of my order and the shoes where not the correct ones, so I had to wait 4 days to get my money back. The 2nd pair of shoes were sent back supposedly because they were unable to deliver them. It is now almost a month later I cant get anyone to help me find out where these shoes are, I can't get my money back and have wasted a lot of my time trying. I needed these shoes for work, never laid eyes on them yet paid for them.

Lyle Stokes
from Battle Creek, MI
I received my Kohl's statement for the period 08/28/2017 - 09/26/2017. It shows a credit balance of (58.53), telling me Do Not Pay and yet again a statement saying the Minimum Due is $0.00.
This month my Kohl's statement for the period 09/13/2017 - 10/13/2017 shows that I spent $108.47, which is true. Instead of showing the credit balance reducing the amount owed by $58.53, it states that I failed to make a payment! Now I am being charged the $58.53 ( which is actually a credit balance) + $27.00 late charge, + $1.91 interest fee, for a whopping $195.91.
This is one big increase from the $49.94 bill I expected to receive.
I put both bills in front of me and called Kohl's Customer Service 1-800-564-5740.
A nice young man explained that I was wrong. I hadn't paid the bill. Even though I have the statements in front of me, his computer says it isn't so. I was a bit irate, but I think I kept my temper under control.
He then told me he would have to send the matter to another department for their investigation. I was still keeping my temper, until he told me that I would have to call them to see what they decided.
At that point I'd had enough, an said rather irately, "You're telling me I have to guess when the investigation is complete and call whoever to see what they've done." At this point he said "Yes, sir."
He was always polite, and I know he didn't invent the system. The call ended with him asking if he could help with anything else. Since he really hadn't helped me with anything at all, I said nope, and we hung up.
I am angry for two reasons:
1. Apparently Kohl's can't see the printed statements they have actually sent me.
2. I was not provided a case reference number to track what's going on, or, use when I call back.
3. I am expected to guess when they have finished the investigation and call Kohl's - they won't be calling me. He did provide a rough time frame, but frankly that still is very poor customer service.

Patricia Dimola
from Forest Hills, NY
It started last week I called to place an order told the person all the information a pair of sketchers that were on sale for $54 had $10 Birthday Kohl's cash a 30% off and free shipping so ask for the total of my charge he tells me $47 I'm like WHAT felt like I was dealing with a 5 year old. Said let me talk to a manager and cancel the order he says ok it's canceled and he hangs up on me . Fine I go to my Kohl's store and with the help of a worker order the shoes on the kiosk. I get the package yesterday not even in a sketchers box a plain brown box with the information written in marker and inside the wrong shoes . I bring them back to my Kohl's and talk to the young man who helped me last eeek ordering them I asked him if I should reorder he said no because if they are screwing around it's going to happen again . I am totally disgusted what is going on with Kohl's used to love shopping there but no more and it isn't only me my friends feel the same way. Oh and here is what I ordered
Sketchers EZ Flex 3.0Msjesty Woman's shoes
Ski 77385805
Size 6 black $54.99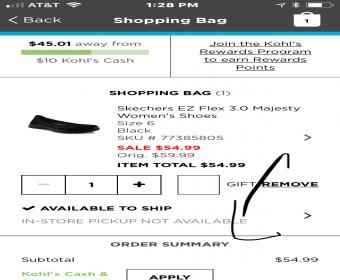 C.F.Frances
from Saint Paul, MN
On October 13, 2017 I visited the Kohls store in Apple Valley MN after checking online that they did indeed, have in stock in the store the item I was searching for.So I drove 40 minutes to this Kohls. I could not find it in the store, so I went to Customer Service. The woman at Customer Service said to check "over there", and pointed in a vague direction. When I questioned that ,she snickered and called the manager and asked about the item I was looking for. The manager said that the item is still on their truck and will be available sometime next week. The customer service woman shrugged and then the manager came out, raised her voice to me, lectured me, that it wasn't their fault etc. No "i'm sorry for the confusion". They are very rude at this Kohls. Not to mention it is fraud and false advertising to list that something is available in a store, when in fact, it is not.

barbara
from Eatontown, NJ
today I purchased over $100 in-store. when I went to check out my card was denied. the salesperson told me she did not have an explanation and I had to use another card. when I called customer service at home they told me I could use a photo ID and would send a new card in a couple of weeks because the old one is no good again no explanation how this happened. I have been a customer in good standing since 2009--now I can't shop until a new card arrives because your store employees do not know that they can accept a photo ID. I hope I never have to shop at your store again

EILEEN SHANE
from Phoenix, AZ
I RECEIVED AN EMAIL FROM KOHL'S ASKING ME TO CHANGE MY PASSWORD. I CALLED THE 1-800-564-5740 NUMBER ON THE BACK OF MY CHARGE CARD AND ASKED THE REPRESENTATIVE IF IT WAS A SCAM. HE TOLD ME TO GO AHEAD AND DO IT, IT WAS NOT A SCAM. I THEN ENTERED A NEW PASSWORD AND WHEN I CLICKED IT CAME UP IN THE EMAIL BOX AS MY EMAIL ADDRESS AND I WAS UNABLE TO GET INTO MY ACCOUNT. I CALLED THE 1-800 NUMBER BACK AND GOT A DIFFERENT REP. (PATRICK) WHO SAID I SHOULD NOT HAVE CHANGED MY PASSWORD. ITS A SCAM. I HAVE NOW CANCELLED MY ONLINE ACCOUNT AS WELL AS MY KOHLS CHARGE CARD. SOMEONE POSSIBLY NOW HAS MY INFORMATION. YOUR REPRESENTATIVES NEED BETTER TRAINING. I'M TROUGH WITH KOHL'S.
EILEEN SHANE

Gerald R. Robey
from Toledo, OH
I have been trying to buy a suit for 2 weeks now. For my brothers wedding. Now after several messed up orders and 8 phone calls to try and straiten things out. I tried today and made an order. The man assured me it was in stock and correct. They have at this point. I got the email back and it all looked good EXCEPT. He did NOT put the jacket on 1 day shipping. I had 3 weeks before the wedding to buy a simple jacket and pants. now I have less than a week. Im told Ill get the pants in time but not the jacket. I called a few minutes ago. I told them all about it. They said even though it was his mistake. they CANNOT change the order. So I will NOT get the jacket in time for the wedding. They would NOT even let me cancel the order so I could place another order to fix it. I have no choice now because I am OUT OF TIME. I will simply return the pants and jacket when and if they come in. I will have to take my business some place else. My wife swears by your company. This was my first order and my last. I will contact the attorney generals office and make a large post on a social media site. I am over 50 yrs old and I have NEVER had such a hard time about trying to purchase a jacket and pants. The last phone call I talked to a supervisor and said he could do nothing and would NOT give me his supervisor because now there are none available. because its 4:00pm on a sat. All I want is a jacket and pants, or a suit by the 19th. Ive only tried for 2 weeks to get one from your store.

Cheri Owens
from Milwaukee, WI
I bought a Dana Buchman purse a year ago, only used it for the fall season, it was a pumpkin orange color. Absolutely love it. I just got it out this weekend and noticed that both straps our tearing out. I no longer can use it. I'm very disappointed that I could only use this beautiful purse for one season. Thank you. My phone number is 414-581-0584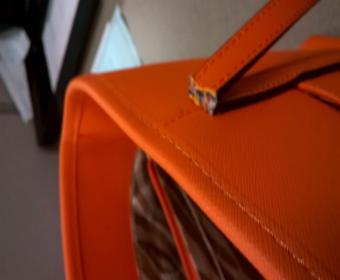 April Abaray
from Apopka, FL
On Friday, September 1, 2017 I went to Kohl's.com to pay off my balance of $205.39. Three times an error message came up, telling me that "our systems are having problems", call customer service. After that, I called customer service at: 855-564-5740 so I could pay off my balance of $205.39. A helpful gentleman in Customer Service helped me and took my full balance payment, confirmation #182021349. I noticed in my bank statement today, September 5, 2017, that two payments went through for $205.39. I called the customer service number immediately and spoke with Love. She said that Kohl's would refund the amount and it would take 2-3 days to show up in my bank account. After the phone call, my husband called me and said that the landlord put our rent check in the bank tonight, which would mean that it would clear tomorrow morning and it will bounce! I called Kohl's back when I got home and spoke with Love again. I told her that the money needed to go back into my bank tonight or my rent check would bounce. I also said that if it bounced, Kohl's needed to pay my bank fees. She said she could mail me a check.... Really?!? That would take 5-7 days! I told Love that I didn't want to speak with her anymore and wanted a manager to assist me. She left me on hold for 8 minutes and then she came back on the phone! She again told me that a manager told her that a check could be mailed to me. What?!? She assured that the money would be refunded in 2-3 days and I told her that doesn't help me. It was the original customer service rep who took my phone payment that made the mistake. He never told me that I had already paid my balance in full! I asked again to speak to someone else and she told me everyone else was too busy. I hung up and called back and got Luan on the phone. I repeated my story again and requested that she give me the time each payment cleared so I could see where the real mistake was made. My online payment went through at 4:46 p.m. and the customer service rep took my payment at 4:54 p.m. Luan asked me, "Why did you do that? It was your fault." My fault? The customer service rep never told me my payment went through 8 minutes earlier! Had I known, I obviously would not have made another payment! I asked Luan, "Why would I do that?" Luan's response was, "I've seen sillier things!" I told her that this was in no way my fault and requested to speak with a manager. She had me on hold for 12 minutes with elevator music in the background... Then, Marcos, a customer service manager came on the line. I told him my story and said that my money needed to be in my bank account tonight. He said that is was already electronically through and would take 2-3 days. His hands were tied and there was nothing he could do for me. I told him that I love shopping at Kohl's but the phone customer service sucks and if my check bounces, Kohl's is paying my bank fee. He told me to feel free to file a complaint and see what happens. This is the second time I've had a problem with Kohl's lack of customer service on the phone.

Kathy Syphers
from Avon, OH
Women's plus department in Avon Ohio is a joke. Unorganized. Have been unable to find Lee blue jeans in over a year and go weekly (16-18 size). I want to try on not order every option from catalog. Who shelfs are empty always. I should not have to drive all over to try and find selection. Have talked to shoppers in department who agree selection is terrible at this store. Provide more room and options like Medina, or Rocky River!

Jennifer Falbo
from Raymore, MO
I went into Kohls on 9/2/17 around 3-4pm CDT and by the entrance where the Kansas City Chiefs t shirts were. As soon as I walked in I heard and saw the manager SCRRAMING LOUDLY at an elderly customer. The elderly customer was always calm and had a soft voice but the manager just kept screaming at her at the top of her lungs. I was shocked!! I always believed in customer service and I'm aware that the customer sometimes is not always right but to scream at a customer in a voice so loud that it even embarrassed me in just unexceptable!! This went on for at least 10 minutes and when the elderly customer turned and started to leave the manager then yelled loudly and sarcastically "Have a nice day"! The elderly customer didn't even turn around she just kept walking out the door. Then the manager says to the sales associate "some people just like to argue"!
To me, the only person that did the arguing was the very unprofessional manager!! this manager needs to be reprimanded!!

phillip e gamble
from Las Vegas, NV
I ordered apple ear pods with lightning connector on 8/5/17 online inside kohl's. the address for my earpods was p.o. box 752332 las vegas ,nv 89136.this p.o. box is inside of the united states post office where all package delieveries are hand to you across the counter by a united states postal clerk. I waited until 8/18 17 for the ear pods I still hadn't received them so I called kohl's customer service. Customer Service gave me two very confusing stories to what happened to the earpods. first UPS attemped to deliever to the United States Post Office around 9:00am on 8/11/17 but couldn't .Later that day the UPS delievery person supposedly gave earpods package to a person who appeared to have lived at the address. Here is where they lose me I didn't think any body lived at the United States Post office. The address I gave was the United States Post Office p.o. box number 752332 las vegas nevada 89136. How could the United Postal Service just arbitrarily hand this to some mystery person on the streets and claim it was properly delievered. This sounds like some poorly concocted tactic to cover up the deceitful ,treacherous,unscrupulous underhanded behavior by the person or persons claiming to have delivered the package.On top of all this mess Kohl's Customer service has been very disappointing. after making four calls to rectify the situation all I'm given over a period of three weeks is a deaf ear It's like I have a personal problem. I don,t see any genuine effort to right the ship all I get is we're going to investigate we,re going to email you
wer're going to put up a red flag for over three weeks! Between United Postal Service and the United States Postal Service somebody dropped the ball and it seems as if Kohl's is indifferent to my situation. United Postal Service was contracted by Kohl's to deliver the package I paided hard earned money for. you can remedy the problem by sending earpods to my physical address,I really wanted the earpods. but I guess somebody else did too.

Penny Rincavage
from Washington, DC
When I was at Kohl's tonight there were already two people in front of me in line. The lady who was at the checkout was having trouble with the customer because she didn't bring her Kohls cash that she wanted to apply it to her order. So the cashier called somebody else up to help her with this problem. That person had to call somebody else to figure it out. Meanwhile there are three more people behind me in line. I'm not complaining about having to wait. When it was my turn to be served, I was explaining that I wanted my order into orders I was going to use the Kohl's cash on the one that I knew I was keeping. the second order I wasn't sure which items I was going to keep. The cashier rang everything together because I'm sure she was feeling pressure because of all the people in line.
So I said excuse me did you hear what I said and she said no I didn't I am deaf in my left ear. Because there were people in line I did not ask her to re-ring it because I did not feel like going over to the service desk right now I did not have this taken care of tonight. But now I'm going to have to go back to have it running into two orders the three things I definitely know I'm keeping and want to work with my Kohl's cash and the six placemats three sets of two that I wanted to bring back to the house to see which one I like best. It is just a pain in the butt that I have to make an extra trip When this could've been rung as two separate orders. I would prefer someone contact me about this.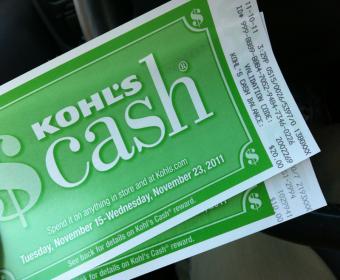 Marie DeGayner
from Port Orange, FL
I just got off the cell phone after calling Kohl's Customer Service. I spoke with a person who was not helpful. I have been a Kohl's customer for many years. I was attempting to order "on line" but my email and password would not go through. (kept telling me incorrect). I have had this problem with Kohl's several times and always end up getting a new password, which I write down for next time. However when "next time" comes around, my password or email or username, I'm sent "incorrect". I am at my "wits end" with Kohl's. While on the phone, I used up a lot of my minutes just trying to get satisfaction and order.
The person I talked to said "Are you sure you have an account with Kohl's?"I wasted over a half hour trying to explain what I needed and who I am. Finally ordered two pair of men's Croft and Barrow (which he could not get Barrow straight) side elastic shorts for my husband. I explained to him that I would like to pick up at the store. I gave him my address in Port Orange, Fl where I live. He told me to pick up the order at some other store that I had no idea where it was. I finally ended up after over half an hour, canceling the order. I had a promo code which I tried to give him.
He said it could not be used at this date. I received a 30% coupon in the mail yesterday and that was the reason I thought I could save money. After all this, the coupon could not be used until Wednesday. I will try to order again on Wednesday, the 24. I hope I have better luck. It is difficult for us to get to the store as we are seniors and the traffic some times gives us trouble. But we did not want to pay postage. I will try again another time. My husband loves the shorts and has several pair that we purchased at the Kohl's store in Port Orange and needs more.
We have always "loved" Kohl's and shop there often when we get good prices as we are on Social Security only and have to watch our money.

Beth DeLay
from Stroudsburg, PA
I purchase several hundred dollars worth of Patio furniture three years ago and it oxidized and rusted. Coronado style furniture(chairs, chaise lounges and a table) The patio furniture is a mess and now when it rains the rust from the furniture is staining my pavers. I am extremely disappointed in the patio furniture and the condition that it is in. The furniture is stored inside all winter. I would be happy to share pictures once I am contacted by someone.

Debbie
from Poughkeepsie, NY
I am trying to get into the Wedding Registry on Kohl's site and I keeps getting a code that says pmpSearch_header_tmpl. It will not bring anything up for me. I contacted customer service and they told me it was my browser. It is not my browser, I have tried others and they too do not work. No help there with C.S.! Please have your computer services department look into the problems you are having, as I have seen other people are experiencing the same thing. I have filed a complaint with Kohl's site and still no word back from anyone. Guess KOHL'S doesn't want to make money.
Have feedback for Kohl's?
Thanks for your feedback!
Sorry. Please try again later!