Instagram
Instagram Complaints Continued... (Page 3)
176+ reviews added so far. Upset? Call Instagram corporate: (650) 543-4800

Ashley
from Liverpool, NY
I need major help this boy hacked my account and I need him off of Instagram bc he is harassing me and when I block him he threatens to post something really embarrassing all over social media. I need him to be off Instagram. Immediately. We used to be friends but then he did something really rude so then I blocked him and he hacked it saying if I don't unblock him he will post something really embarrassing. His account is clear and if there is a way make sure he can't get back on to hack it.

You know I'm just kinda ticked off because I'm trying to DM w/ my new friend and I'm trying to send those hearts to him and it's only letting me send 1-2 at a time until I get a reply. Sometimes I would just like to be able to blow up his phone with hearts, is that really too much to ask?

Abby Tracy
from Birmingham, AL
I had an account with an outdated email and someone tried to log into my account. For security it had an email sent to my outdated email with a verification code but I was unable to get a hold of it since I no longer have that email therefore I was not able to get the account back.

Abdul
from Birmingham, ENG
I am writing in utter sorrow and sadness. It's been a year since I have lost what meant so much to me. My account got hacked and Instagram didn't respond to my evidence. I put so much effort into that account I just can not describe my feeling the moment since I got hacked. I feel so bad and let down I just couldn't believe the security and communication level would be so low. I really hope Instagram pays not only me but everyone a price who they have failed to return what's rightfully there's. I just want my account back.
Before that, I reported an account for impersonating me and it is still up. I also reported an account multiple times stalking hurrahing and cyber bulling and it is sill up. And I believe she is the same person who took all my pictures to make a fake account.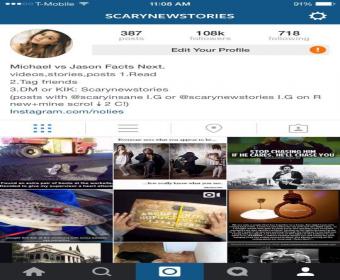 chiranjib gogoi
from San Mateo, CA
I`m a regular Instagram user and whenever I try uploading a photo on Instagram, I enter a caption and add some hashtags in the caption of my photo, yet when it uploads the caption doesn`t appear! I`ve tried turning my phone on and off, nothing. I`ve logged out of Instagram and back in again, nothing. I`ve even deleted instagram off my phone completly then re-installed it, still nothing! there is no problem with my internet connection, as I`ve tried that aswell. Please help!

Allan Bermal
from Riyadh, 01
We are an account holder of Instagram here in Riyadh, KSA. We write to your company because we noticed and observed with your Instagram site that there is an account similar with us under the account. We are a chain of bakery here in Riyadh and very famous, In connection with this we have registered our company in other countries namely Turkey and Oman. Very soon we will have our certificate of registration for Bahrain, UAE, Qatar, Egypt and Kuwait.
We are very serious in expanding our bakery business but with this issue it will affect our dear customers, clients and suppliers. This will lead our customer to confusion. Based on intellectual property rights it is referring to creations of assigned to designated owners by law. Some common types of intellectual property rights are trademarks, copyright, patents, industrial designs, trade secrets and in some jurisdictions all these cover music, literature, and other artistic works; discoveries and inventions; and words, phrases, symbols, and designs.
Hope and we appreciate your immediate action for this issue and resolved the soonest possible time.

Cassie Nantz
from Marion, IN
For some reason Instagram changed my password. I don't know my email password that I used for it and gmail isn't letting me change my password. It also isn't letting my log in there Facebook. Please help me. Is there anyway Instagram support can add my phone number to get access to my account?

Ronni
from Maidenhead, ENG
Someone has put a picture of me with inappropriate words and have NOT had my permission to use my picture. I have been harassed and myself and 10 other people have reported this bullying instagram page AND my picture but it has still not been taken down. I have attached now, how can I contact Instagram to expedite this process? I am tired of filling out Facebook forms online.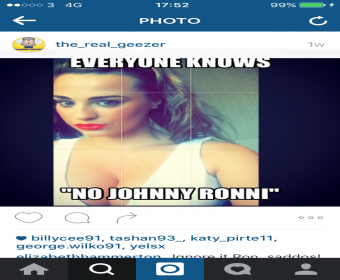 Simran
from Mountain View, CA
I am sick and tired of this unprofessional steps you take for deleting my own pictures from my instagram (and facebook) profile without verifying or double checking if it really violates privacy rights. Did you take my consent? Did you authenticate the person who reported is genuine or not? How can i violate privacy rights when the pictures that i uploaded is of me and my wife, the pictures from my husband's profile was also removed...how can you do this.
Someone is playing around with your privacy norms and you people fall for the trap..someone is probably stalking my pictures that i post and this is not the first time it has happened. I have reported the same issue earlier in the past by phoning Instagram customer relations and nobody responded from the corporate office. How unprofessional! I will take this matter to the court this time..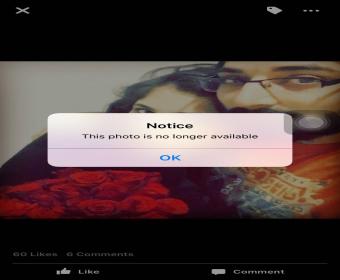 Glenn Lowe
from Arbroath, SCT
I'm new to Instagram and happen to go on a page of pictures that I liked and then I scroll down and it was full of smut, and adult pictures I find these upsetting as they ruin ones desire to follow people and enjoy looking at art you must have the authority to ban this obscene behavior. You should have a button you can press to block all these pictures so they don't come up on your site plans of a young kid gets to see them not good you know.

Ok the account needs to be a "verified account" with the check mark or how ever you mark it. Also, I've got way more followers then what the numbers say I am and more please check my followers number and fix it asap. I've got new followers every day ten at a time on a good day and the number never changes. Now I'm upset!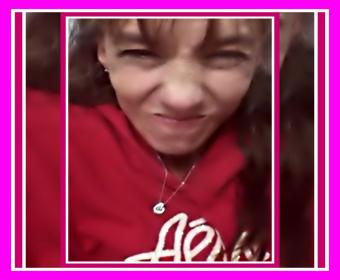 Anga Tshaka
from Cape Town, WC
My Instagram account was disabled on the 16th of January 2016, for a reason I didn't understand being told I did not conform to the terms of instagram on my instagram account are only photo and picture messages of myself and friends and message relevant to me and my friends. I did not understand the deactivation.
I was sent an email with a code as well as instructions to write this code on piece of paper together with my name and username and email it back to the instagram help center which I did and it's the 3rd day now and my account has not been re-instated. I am very unhappy with this service as I am unable to create another account with my original email as it is now telling it has already been used.

Niharika Santlani
from Jhunjhunun, RJ
I get an error while tagging someone on instagram. I can't even mention his/her name in the comments. I connected my instagram account with Facebook account, reinstalled instagram, updated it, then also the same problem is coming.

Dane Prinsloo
from Pretoria, GP
Instagram reset my password and sent me an email with a link to reset it because of suspicious behavior or something but I only read the email 2 days after receiving it and then it said the token had expired. So i requested a new link but im not receiving any emails now. But they sent me an email so that means they had the correct email the one i signed up with so how are they not sending it again I am realy upset. Please help i dont want to lose my account.

My Instagram accounts and followers are being deleted. How can I get them to stop deleting my stuff? I have been unable to contact customer service, only a Facebook form.

I have people following me and I'm following them back in terms of trying through social media to have my sons story heard. I get an error from Instagram stating that I was moving too fast while following other users now this absolutely absurd and insane and I'm pissed to the moon and back about it.
I haven't done anything wrong compared to the people using Instagram for their defrauding scams or to shop at their boutiques and so forth and I know my limits on how many followers I can have isn't outlined in their policy but look at the pics below and tell me if this isn't some crap but I guess since we are not a celebrity it's an issue social media is to be used for connections so who do I complain too well let me be clear. I saw today Kim Kardashian now has 55,000,000 followers on Instagram. I guess they did not "slow her down" from going too fast.
I will find out tomorrow morning for God's sake it's a sick child and you are blocking me have a damn heart.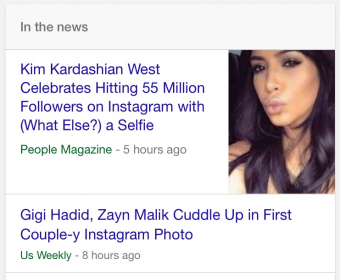 My 10 year old daughter was the victim of cyber bullying on Instagram. She does not have an account because you are supposed to be 13 to have an account, but that didn't stop some of her classmates from having accounts and using it to make an account claiming to be her and post vile things about other classmates. I reported this to Instagram over and over again. FOUR times to be exact. I sent them my ID. I sent them the identification they requested for her and even pictures because they claimed that they needed it to verify her identity. (Really? She's 10! She doesn't have a picture ID yet!)
And STILL, they did not take the account down. In fact, the account was never taken down even though it violated their community guidelines and terms of service. Their policy should be that if it's a cyber bullying issue of any kind involving minors, they will suspend the account while they are investigating, instead of leaving it up so that more bullying can occur. This was a stressful, horrible week for us. Thank goodness the school took it seriously and contacted parents of students who they thought were involved, and talked to the students about cyber bullying. The account has now been cleared of all posts and the title changed to an apology (by whoever owns the account), but Instagram never did one single thing except keep asking me for more identification.
There is no reason for it to have been that difficult to get this taken care of. I am so disappointed and angry over Instagram's lack of attention to this matter that I can't even put it into words. We are lucky that it ended up this way. Things could have gotten so much worse. Shame on you, Instagram. You need to train your employees better and rethink your policies regarding minors. Also, you need to find a way to make sure you don't have underage kids on there. There are certainly some 10 year olds that could handle having an account, but very few, and this proves why they shouldn't be on social media. If I could give Instagram zero stars on this complaint, I would.

I would like to report an account disneyparodies. This account reposts other artist's works without crediting them and also mislabeled them. I tried leaving nice comments simply asking the owner to credit artists and label correctly esp bc the last series posted I instantly recognized and it is Korean not Japanese as it is labeled. The owner keeps deleting my comments and others who agree with me. I think this account is a false respeesentation. I uploaded the screenshot of one of the pictures I commented on with my comment bc I know it will bc deleted again soon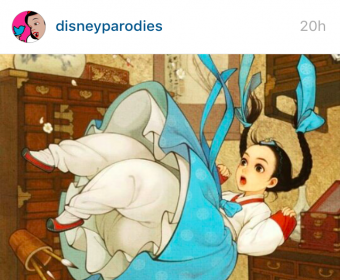 Sarrah
from Los Angeles, CA
I can't log into my account and no one will help me. I don't understand why! Instagram has been getting worse and worse lately with their response time, especially since Facebook purchased them. I am wondering if the faster way to get service would be to write a snail mail letter to the Instagram corporate offices?

Tasharelle
from Manchester, ENG
I had temporary disabled my account for less than 2 weeks and on the guidelines, it does not confirm that a disabled account will eventually be deleted! I did not receive any email or confirmation that my account would be deleted. I tried to log back in today and my details were not recognized which appears that my account has be deleted! This is not fair. If I knew my account was going to be permanently deleted, I would of deleted it myself in the first place and not temporary disabled it.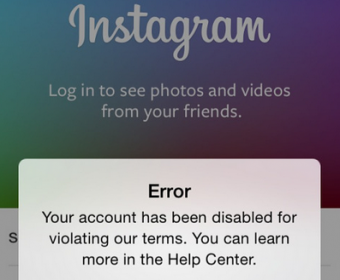 On 11/16/15 I was inform that there was a Instagram profile that I did not create that had completely nude pictures of me. Some of the photos were of a sexual nature. The person who create the profile ( believed to be my ex-husband) did so without my consent. There is a full blown investigation (with NCIS) which will bring him up on sexual exploitation charges and more. In the process of him attempting to humiliate me he followed all my male followers. In my male followers are a number of minors. Which brings the charge of corrupting the morales of a Minor. The page has been up for a total of 15 weeks, which is the 1 year anniversary of our divorce. My family, friends, myself and a number of my followers have tried countless attempts to report the page and it's photos. The photos are a clear violation of Instagram's guidelines and my rights.Yet, this page has been left up and active. In the process of the investigation Instagram will be brought up on charges as well. Seeing as though Instagram did not adhere to the REPORTS of this profile which clearly violate it's guidelines... This page needs to be deleted.

Hello, it appears that instagram has changed my password without my knowledge or permission to 'secure my account'. I have yet to receive the email containing my reset password despite having requested for it on numerous occasions. It has been about a week since I've had access to my account and I would appreciate it if you could assist me in overcoming this issue as soon as possible.

Garima Arora
from Delhi, DL
I deactivated my Instagram account using safari from my iPhone 5S and when I logged it back again, maximum of my uploaded photos got deleted. I don't understand why this has happened, as its stated on Instagram help centre that "If you temporarily disable your account, your account and your photos, comments and likes will be hidden, but not deleted, until you reactivate it by logging back in." That's the very reason i disabled it for some time. otherwise i wouldn't have. Kindly rectify this ASAP. As I had 316 pictures and now left with just 49. I want them back please as they were not just pictures but rather memories of three good years. Sadly, I do not even have a backup of all the pictures. This is making me losing interest in instagram too. I hope my profile will soon resume as it was earlier. The screenshot of current profile information is attached. Waiting for quick support from Instagram.

Miss Barnes
from Gillingham, ENG
A few weeks ago Instagram sponsored an ad by a company. I reported it as i didn't receive my goods and money was taken from my account. I trusted this company as I believed it to be real as Instagram sponsored it. Like I said I reported it to the help section and have heard nothing back, I would appreciate a response as I would like my money back. I think it's disgusting you are doing this and people trust your company and also you are still sponsoring these companies.

Zaneta Dulevski
from Kangaroo Valley, NSW
HI, I have recently purchased makeup items for my daughter from instagram account holder named Tania. She has an instagram account. She has a mobile number which I have been trying to contact her on. I am extremely upset and disappointed as I have purchased and paid for two items on 23/09/2015 ( paid $95 in full) from her and had nothing but hassles and is now avoiding my calls and messages. The order was first promised and provided me with Australia post tracking number which was delivered with the wrong products. She told me to keep them and she will resend the correct products purchased.
I then contacted her again and got another tracking number and items for that number were sent to Qld. The third tracking number provided showed items delivered to South Melbourne 9/11/15. It has taken almost two months for me to receive items from her and I messaged to her to give me a refund. I have tried calling her this morning and left a message and had no reply. I want my refund and hope you are able to assist. If you require any correspondence regarding this matter I am happy to provide. I look forward to your reply. I have attached photos of the products I ordered and proof of payment made to her.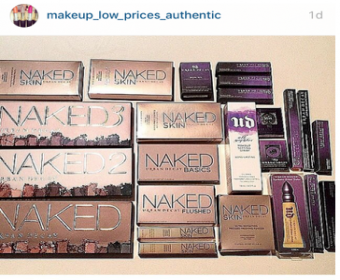 Mrs. Thompson
from Bexleyheath, ENG
My account has been deactivated without warning, saying that I use a pretending name, even though I have been using the same username for a number of years and I didn't do anything differently as an Instagram user all these years. I have contacted Instagram support team via emails numerous times, no resolution and reply about this. First I was asked to provide a photo to prove the account is mine, I have sent the photo to proof that I am the user who use the user name in my account. But then The reply after that was "your account is deactivated", no explanation, no warning. I seriously have not violated any of the terms. Many users use a different name for their account for the reason of privacy etc. I feel as if this is a joke to mess me around. I have a lot of photos of my children as well as photos of a colleague who passed away two weeks ago, I need my photos back even if I didn't get my account back. I seriously feel that I have not been treated fairly and feel that my time has been wasted and my personal items (sentimental photos) are lost. The service I have received is very poor which gave me the impression there is hardly any one provide customer care behind.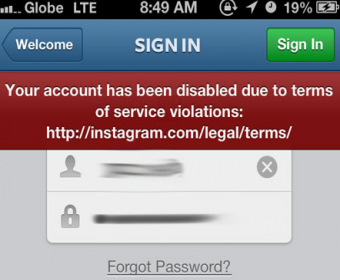 Michelle
from Telford, ENG
I have been trying for three days to contact someone to ask why I have suddenly been band from tagging people who do not follow me in. My Instagram pictures. None of my fellow Instagram friends have this problem and nobody seems to be able to help me out with my problem.

Michelle wild
from Telford, ENG
On several occasions I have been suspended from tagging friends in my Instagram photos. I only tag 2 people in each photo and I only do this about 10 times in 24 hrs. This is very frustrating as I have many followers who tag a whole lot more in shorter time and they do not experience this problem. This is only happening on. MY fan account. My personal account is working fine. I am currently still suspended and it has been four days now. Can someone from Instagram customer service please fix this and tell me my limits to prevent it happening again.

Senthuri
from Mountain View, CA
My account was deactivated after a drawing of the back of a nude female was posted. There are millions of girls posting images of their nude behinds all over instagram. I am disappointed and annoyed that my account would be deactivated for an art piece. I sincerely hope that the terms of use are properly revised and the proper violators are dealt with, and my account be reactivated after this last Instagram complaint.

Louise Chaney
from Auckland, AUK
When I filed a complaint instagram said they would send me an email so that I could verify my email address, they did send me an email but there was nothing in it so that I could verify my email? Please try again, I will, until my abuser is stopped, he probably does it to other people too.

Jenny swallow
from Slough, ENG
I am a gymnastics coach and always searching on Instagram for videos of gymnasts around the world for research reasons. On numerous occasions I have searched 'gymnastics' or 'dancing' and come across horrific pornographic images. I am highly concerned that there are millions of children on the social media site and search for those very same things. I report every time I see something of this nature but I am becoming increasingly worried that I see it most days. Please can you assure me what is being done to combat such issues.

Wilia Fields
from The Bronx, NY
Hello everytime I post a pic on Instagram they removed my pics all they pics that I being posting does not violate the Instagram policy . I recently posted a pic with a fan sign and they removed why? Please leave that pic alone it does not violate the term and condition thank you.

Rujna
from Birmingham, ENG
I am writing to contact you as I have sent two emails via the appeal and have not had any response. My Instagram was reported as a fake account as I have an ex-partner who is creating false accounts. I have appealed and said I can prove my account is real by my name but have had no response. The account I would like re-instated is important. Also my ex has logged many fake accounts with my pictures and all have been reported each time they pop up but one is not being removed and considering the nature of its name I am appalled that Instagram would allow names like this to be created.
This account has been reported many times and I would like this removed. I hope to hear from you very soon as I really would like my account re-instated but most importantly the account causing me distress as it is a form of bullying (has been logged with the police) closed. I am appalled as to why i have had no response and that account is still active when it has been reported by at least 15 people yet my real account was taken down immediately!

Colton nistler
from Auburn, CA
Intstagram was always a free app for me to view and share pictures from. Now that sponsored adds appear at least 1-2 times a day, I dont know how much longer I will have an account. Especially when I'm not givin an open box for me to personally express what "I" don't like about their sponsored add. I'm smart enough to know why you justified the importance of including sponsored adds, but believe it's only a matter of time now that Instagram will just become a plague that know one wants anymore.

Jonty Rush
from Nelson, NSN
So I go to load Instagram on my iPhone 4. It doesn't work so I go on the App Store and find out that now you need ios 7. Why? Before you only needed ios 6. What's happening. You will have lost a lot of customers from this. It is CRAZY. I just want to use instagram problem free.

I am continuously being blocked from conversations on instagram because I support the Duggars and tlc! This is an error! Please remove the block now!

Hayley
from Vacaville, CA
Change it back! The new update is terrible I can't see my direct messages they keep deleting and the layout is so bad!!! Lots of people have lost very important Direct messages! I like being able to instantly report pictures I'm direct messages but everything else is bad! We didn't ask for Instagram, KIK version! Deleted DM messages randomly popped back up blank. It says type to load Image and when I try to delete it again it get an image and when I try to delete it again, I get an error message. It will go away after a while then more will come back !! I'm unable to refresh even know I'm connected to the Internet. I love the app itself but I hate the new direct messages so please please please change it back soon! It would make my life much more easier because if you don't I will delete both my Instagram's and I won't ever go back on ever until you guys bring it back.

Instagram had this new DM thing where it is like a text message. It is crap. Utter crap. It has deleted about 90% of deep conversation with my friend and that has some of our best times on it and it also has his send this persons post in a fm I another person thing and that is also crap. Get rid of this new update!

I have had to make 3 Instagram accounts as they always fail to send me an email to rest my password and it's looking like I'll have to make a fourth one as they lack in how to do their job properly. One simple email to customer service and it never gets sent and I'm pretty sure my password isn't incorrect!

I have noticed that my Instagram followers are reducing everyday and it's happening from couple of days. dI don't know if someone else is deleting it or Instagram it self doing it. I have changed my password also but nothing is working. Please tell me what's wrong with Instagram.

mrs. martine
from Fair Lawn, NJ
I am continuously being blocked from conversations on instagram because I support the Duggars! This is discrimination and an error! Please remove the block now!

Adrian bishop
from Cambridge, ENG
Disgusting site you allow girls and women to exploit themselvs isn't there a code for you people to follow rules maybe ? No nothing it's disgusting your company should be shut down as it's not a social web site it's a porn site for young girls showing parts of there bodies and males getting kicks from it, you also have the cheek to not allow parents to look at what there daughter may be up to, you have taken away or rights as good people that want to look out for our daughters, I'm going to find a way to get this site petitioned as I think ninety percent of parents want to no what there kids are up to I hope your very proud of this service you provide to men it's disgusting and people who run this site should be in jail for promoting an adult site.

Gran rose
from Fair Lawn, NJ
I am continuously being blocked from conversations on instagram! Please remove the block now! This is discrimination because I support the Duggars and disagree with same-sex marriage. There's far more hateful comments on instagram that get overlooked. Please remove the block now. Thank you.

Anjre Kipp
from Brooklyn, NY
Instagram has deleted my account without warning twice. I have not violated any of the community guidelines and i feel as though i'm being harassed by homophobic users on instagram. I am well within my rights to have the leisure to post material that adhere to community guidelines. I have been a instagram user for over two yeara and never had i ever experienced this much dissatisfaction in the time that i have been a user. I believe i am being discriminated against because of my being transgendered. If instagram allows people to report peoples pictures because they are prejudice, then instagram is just as prejudice! I would like my account to be restored and for persons to be prohibited from reporting things that are well within the community guidelines.

Justin Schuh
from Dayton, OH
I hacked a instagram account with the username and someone hacked my account and deleted it. I went threw a hacked account process with instagram and sent a picture of my face with a code to instagram. They would not recover my account so I can never get my account back. I'm not happy with instagram at all I will only use my other account if u ever recover it I won't make a new account

Cici
from Port Saint Lucie, FL
This boy is a fraud selling I phones stealing money he is a theft I have messages and I have evidence of the transaction. I want money back I called an officer to start an investigation but he told me to contact Instagram first to ask me what should I do first.

I hate the new update for Instagram. I didn't want it in the first place, but I logged into my profile and it had already updated automatically. The new comment and like buttons are so ugly, and it really bothers me just looking at them. The worst part is definitely the heart button that was updated. It reminds me of some generic galaxy phone or something. I don't like this at all, and I feel like a lot of people that I follow would agree. I strongly suggest to PLEASE change the icons back to normal because it REALLY just bothers me for some reason. I feel like the new icons are just really ugly and the old icons were a lot better. Bad choice on changing them. Please take this into serious consideration.

My account has been hacked and now my account has been blocked. I would like to be able to have my rights returned so I am able to login and change my password to one that is impossible to be accessed by anyone but myself. Please trust me and resolve this issue immediately. I need Instagram
Have feedback for Instagram?
Thanks for your feedback!
Sorry. Please try again later!