Hyundai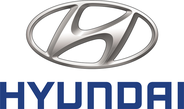 Hyundai
Most Popular Complaint about Hyundai
Posted by Complaints Department on Mar 31, 2014
I was sent an e-mail by Andrew Zeller on 3-31-14 quoting a complete description of the price breakdown for a 2013 Sonata Hybrid (stock # 709947) complete with all discounts. When I arrived at the dealership there were no 2013's available. All had been sold days before. You can imagine how disappointed I was when I had been told minutes before I arrived that they indeed had this vehicle.
I have been a loyal Hyundai customer since the late 1990's and continue to verbally support your company to family and friends. I have purchased a used Hyundai and a new 2000, 2006, 2010 and 2013 Sonata. Additionally I have a 2011 Santa Fe at this time.
Did Hyundai provide poor service?
Yes
or
No
Do you have a complaint about Hyundai?
Contact Hyundai
Corporate Address
Phone Number
Website
www.hyundaiusa.com
Email Address
Thanks for your feedback..!
Sorry. Please try again later..!