Home Depot
Home Depot Complaints Continued... (Page 6)
433+ reviews added so far. Upset? Call Home Depot corporate: 1-800-430-3376

Eva Wojtanowski
from Rochester, MI
I HAVE BEEN WITH HOME DEPOT FOR A LONG TIME ALWAYS ENJOYED SHOPPING THERE BUT I'M VERY DISAPPOINTED WITH HOME DEPOT RIGHT NOW Just purchased a GE dishwasher JUNE 2018 from HomeDepot doesn't work does not clean the dishes isn't that what a New dishwasher is supposed to do had a serviceman out and they tell me that the New dishwasher needed to new update and I need to get Platinum dish soap I did and still not washing the dishes I called HomeDepot to peck it up .... Home Depot tell me I signed for the product it does not work now it needs Maintenance done on it call SEVICE come on this is a BEAND NEW DISHWASHER !!
I CALL AND TO DOMINIQVE AT CONSUMER SUPPORT SERVICE TOLD HER HOME DEPOT WILL NOT PICK THE DISHWASHER SHE SAID THAT WAS NOT RIGHT THEY SHOULD PICK IT UP IF IT IS NOT WORKING FROM THE BEGINNING OF THE ORDERS DELIVERY DATE IF I KEEP THIS DISHWASHER THAT DOES NOT WORK IT WILL NEED MAINTENANCE FOREVER
Eva Wojtanowski

charles minshull
from Brandon, MS
Order shelving; 16" shelf track bracket 32 each, 60" shelf track standard 8 each, 80" shelf track hang track 4 each, and 12'x16" super slide linen shelving 8 each. Order all of these items on 6/28/2018. Though bought a few more items and took a few items home but had the shelving scheduled to be delivered on the 3rd of July.
But after checking the height of our garage went back to Home Depot and had the 60" shelf track standard exchanged for the 84" shelf track standard.
the only reason I had the rest of it delivered because of the length of the shelving units 12' long. And the delay was they were short on the shelving brackets.
So it was suppose to be delivered yesterday between 7:00 and 9:30 am on the 3rd of July. Now its the 4th and a holiday and called and they are now loading the truck. It would be nice to get a call to why its being delayed or a text.
I am not the only one who spends a lot of money at Home Depot and Lowes on home improvements and gardening things. And will be shopping at other hardware stores in the local community and definitely voicing my complaints to everyone I know.,

Edward Shay
from Dover, DE
I purchased a new refrigerator and it was supposed to be delivered yesterday June 28th between the hours of 12 and 4, I waited all day for this delivery and when it came to be almost 5 pm I thought I'd better call the store to see if they are running late. I live on an Air Force Base and the store knew this when I purchased the item. when I called I was told that the delivery Was re-scheduled for Saturday 30 June and I would receive a call telling me what time. the problem is that the delivery people could not pass the gate because I assume they might have had sometype of record. I wasted an entire day waiting around and had already called base housing maintenance to pick up the old refrigerator. I also took everything out of the freezer and put it in cooler bags and coolers. now I will have to waste another day just sitting around waiting for a delivery. The real problem is that the Delivery company NEW ABOUT THIS BUT DID NOT CALL ME. this is one terrible way to do business, What I should have done is went to the local Home Depot as soon as I found out about it not going to be delivered AS PROMISED and canceled the order and went to LOWE'S TO PURCHASE one. I'm guessing you really don not care about this problem but I thought I'd get it off my chest. customer service is probably number 10 on a list of top 10 things.

Customer of the day
from Ventura, CA
Employees not answering phone for hours!!

rocco incorvaia
from Ramsey, NJ
We purchased a refrigerator for over a thousand dollars and home depot scheduled a delivery date. My wife worked from home to accept it and when they arrived the refrigerator was damaged. We already cut the water/ice line and emptied the old one. They told us we could not accept the damaged goods your stor delivered because it would void the warrantee. now our food is going bad and my wife has to stay home another day. I am so angry I already told ten people not to purchase any appliances from home depot and I plan on telling a hundred more! Why don't you have quality control? You waste your customer's time and don't seem to care!.

Darry Jay Tunick
from Fort Lauderdale, FL
ORDER NO# W929016940
On todays date at approx. 10am this morning (PHYSICALLY) went into the Sunrise florida (H.D) Home depot.... asked if there were cinderblocks in stock for a project needed for today and can we pay for the same day delivery as listed on line.... sales person assured me he could take care of me.... we proceeded with ordering 200 blocks....he checked the delivery and explained it could NOT be done today but can garentee we will have them on the 16th ....which is tomorrow ...I was okay with that since we have until fathers day to get this project completed.....
Now as of 815 pm this evening I just got a call from another store here in Weston florida.( NOT THE STORE I WENT INTO AND PLACED ORDER IN...) they- (Weston store) now tell me, sorry we don't have your product in stock and need to cancel order... I explained I paid and ordered from sunrise store why am I speaking with Weston store....advised to call back store ordered from find out whats going on.... just got off phone with Sunrise store mgr.... who claims they have stock available but I need to repurchase again, YET the money my card was already charged the acct had 500 to start with after purchase of blocks at 312.20 do not have enough in acct to repurchase again when we purchased from this store in the first place.... and now I have to wait 24-48 hours for funds to be replaced before I can even repurchase.... so now I have two helpers showing up to work in the morning and will have to be sent home because we don't have the materials to complete the job.... needless to say how furious I am right now... I've been told there is nothing anyone can do...nor can we be compensated for the waste of manpower and time and now the delays in the return of funds..... needless to say my client is disappointed, and recommended we just should have gone to lowes even though they are a few miles further away from us then home depot.... but I have to be honest I'm beginning to question it myself since this is the second time I have had issues with home depot delivering product for our jobs...PLEASE ASSIST
C.C. personal files
Regards
Darry Jay Tunick
12850 west state rd 84
box 13-17
Davie Florida 33325
(954-907-5550)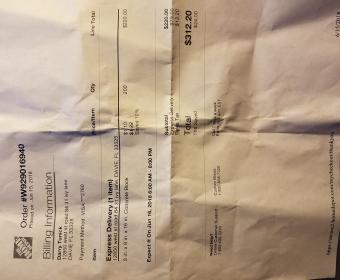 Larry and Katherine Rockwell
from Grand Junction, CO
Kitchen Remodel Project started over a year ago in June 2017 that included HD Exteriors for installation of 2 new doors, one in kitchen and one in office, and a new window in kitchen.
After months of scheduled and rescheduled inspections, shabby workmanship, multiple on-site visits and patch jobs, change of Project Managers and further delays, HD concluded that the products need to be uninstalled and reinstalled with all new materials. That decision was made months ago and we are still without the new installations, have no date for installation and have not heard from HD with a schedule date.
After multiple schedules and reschedules, time away from work, missed appointments altogether, failed inspections and damage to our kitchen structure as well as embarrassment to our friends and family and related stress, I still do not have what I purchased from HD and am paying big money! Needless to say, not a pleased former customer of HD and will not recommend .

Stuart Zidell
from Houston, TX
I went to the Home Depot today at Chimney Rock and W. Bellfort in Houston, TX. I wanted to buy a new front door. I asked for someone to be sent to that department twice and they paged the person both times but he never showed up. I waited 45 minutes. Other customers were waiting also but they got impatient and left before I did.. I guess I will go to Lowe's tomorrow and see if I can get waited on. Thank you.

Robert Noce
from San Jose, CA
Should be a 0...... Placed a delivery and install, for my business, never showed up. They called telling me no one was here, even though someone is always at our front door. Basically told me my staff is a bunch of lyres. Then to punish us, for there mistake, now we have to wait 5 days before they come back. Worst service ever, we will never order anything from Home Depot again. Good luck on how you run your business into the ground.

JUERGEN KOPP
from Bethany, OK
I shop at home depot and in the last couple weeks have purchased $2000 or more .Today at home depot I was purchasing 2x6 16ft pressure treated lumber ,when I checked out I ask cashier why the price online is 15.99 and store is 17.57 she said she doesn't know and I ask who could I ask and she said nobody .I purchased my wood and ask if she could open overhead door so I could get it out and she said no go out side door and stood there laughing at me ,which is very hard because they have roof sheathing stacked there with limited space to get threw and carts especially with 16 ft lumber .As I struggle to get threw a cart hit my foot .I a truly thinking of doing my shopping at Lowes because this Home depot gets worse everytime prices on signs are wrong it costing more then sign says and to try to get help with something you wait forever .This cashier is very rude and to stand there and laugh at me .
thank you
Juergen Kopp
405-361-5489
6800 W RENO AVE OKLAHOMA CITY OK 73127
3908 00002 05021 06/01/18
CASHIER NAOMI
6800W RENO AVE OKLAHOMA CITY OK 73127 4057893895
3908 00002 05021 06/01/2018
CASHIER NAOMI

Rene Romero sr
from Aurora, IL
I would rate it no stars, but was not able to undo the lite star. I bought a battery for my Grandson's John Deere lawn mower for Christmas. I took the part number to the salesman. They asked for the cord, and I gave them the one that I had taken off the lawn mover. In April my Grandson tried to put battery in the lawn mower and it was the wrong battery, the post were did not fit. So I went to exchange the battery and the girl at the exchange counter said it would be an even exchange and put it back on my credit card. Then I got the right battery and went to pay for it. The sales person wanted to charge me for the cord that I had initially given to Home Depot when I bought the battery in December. So I was sent back to the exchange desk. I asked to speak to a manager, and tried to explain the situation to her. She was very argumentative and talked right over me. The battery cost me $14 more. It was supposed to be an EVEN Exchange. The manager then told me to take my business somewhere else. I just walked away. She then came after me as I was walking away, but I kept walking. I am United States Army Veteran and her lack of customer skills was a disgrace. I did call Corporate and lodged my complaint with a Gentleman that apologized and told me he would take care of it. My received a phone call a day later from the Home Depot store, but she was working and was unable to take the call. She called back when she got out of work. She was told the person that called had gone home. She told them to let them know I was available before 9am and after 5pm. I never heard from them again. That treatment caused me close my account and take my business elsewhere Menards and Lowe's. After all your manager suggested that. I hope the $14 was worth losing a good paying customer.
Rene Romero
630-988-4800

Lachelle Young
from Tampa, FL
I went to home depot to purchase out door rocks and step stones to fix my moms yard..long story short.I had to load up 10 bags of rocks (Weighs 65 pounds each)and liad 15 stepping stones by my self .Noone came to help .May i remind you ,these rocks are so heavy it took all my strenth to put each bag in my car.It took 2 hours for me to load .it was 90 degrees outside and i camre close to calling a ambulance .i had to go back in to get my propane tank and rest of my rocks cause i couldnt push all the bags at once .i told girl at checkout how i was feeling and what had happened to me .i asked for help again .Noone came so i had to do the loading my self again.My back is now throbbing and my leggs are shaking .A emoyee from depot walked right past my car seeing my struggle and said nothing.I couldnt believe this.i videoed this the next time i went in too .i ended up loosing some bags of rock cause i dropped them as well as my step stones.Rocks are all over my car too cause the bags rip .i had to get my kids at busstop so i had to get my stuff with no help from home depot cause i wadnt gonna leave it.i almost had a seizer and heat stroke tjis day and my lower back and legs are still in pain .i hurt my self today and its a shame .this could of been prevented if they would have helped me .im a older woman,. Lifting 60 pound rocks should not have happened .i asked for help a few times but noone came ..a customer lady seen me doing this and she was upset cause depot didnt come help me out .I spent over $300 bucks this day alone , I lost a few bagsof rocks and stones as well as a hurt back and rocks all over my car seats and floor .what a mess..i never will go to Home depot again .I hope i didnt mess my back up so bad that i will be in pain forever .0

Lachelle Young
from Tampa, FL
I need more than 100 words to tell my awlful exsperience at home depot in leesburg.I went to purchase landscaping rocks and step stones .i needed about 25 bags of marble rocks and 15 step stones .long story short .noone came to help me load or unload these 30 pound bags of rock.aftet pushing them to the check out myself i almost gave out..i only could get 9 bags and 7 stones in my cart cause nothing else could fit .so i walked to my car and ma6 i add it was 100 degrees .it took me a hour to put this in my car.had to go on again to get more rocks and i went to service desk ,told the lady about my exsperience and she said she would get me help .i waited ,no one came .so i had to load my car alone again.and lost a few bagsof rock cause they busted,to heavy. stones broke and now im thinking i may have a heart attack. Im 48 years old and i am so upset that noone cared to help..never gonna go back .i always shoped home depot .3 to 5 times a week.i was so upset i videoed me in the store and loading u also see a employee walk past me and i was struggling.cant belive this.i also pulled my back and stomache ..lachelle young.352 321 0968

Richard Galan
from Victorville, CA
Went on April 19 2018 to store #8144 in Victorville California to rent a small demolition chipping hammer. Me and my son walked in the associate there was sitting on her stool and I asked I'm looking for a chipping hammer to rent. She said around the corner you'll find them. I seen a lot of boxes with tools on the shelf was loaded with many different kinds of tools and I asked if she could show me which one is it. Her demeanor was such that she became Discourtous and Rude because she had to get up from her Lazy Ass to assist us! I asked for the store manager and he said he would speak to her about this, when approached by the manager she put on her Disneyland face and her whole demeanor changed, so I told the manager she's trying to be polite because he was present. Nevertheless this was a disappointment for me and embarrassing since another customer was present also.

Frank Loucks
from Boise, ID
On April 17th Home Depot counter top installer arrived at our house to install our counter top order that had been placed on March 3rd. As you can see from the dates the wait time was excessive. At the completion of the install, it was discovered the wrong color of solid surface had been ordered and installed. We choose and provided our Home Depot kitchen designer, Mitch, with the sample for "White Granite" and "White Quartz" and been incorrectly ordered.
We have been loyal customers of Home Depot Eagle Idaho for many years; purchasing items for home remodels for over 13 years. Finally after 5 years of waiting we were ready to remodel our home kitchen with great excitement. With visited with the kitchen design team member Mitch several times before placing our final order. We sat across from him and handed him the sample of solid surface "White Granite" that we decided on after looking at many samples. We order our counter tops on March 3, signing the paperwork stating we were hiring Home Depot to do the work.
After this error was discovered we have several conversations with the Eagle Store manager, Kathy. She was unapologetic for the error, told us we had signed the paperwork adn we were responsible. She also said there were 3 opportunities to verify the order, at the time the order was place, when the install company came to measure for the template and prior to installation. At none of these points did anyone ask us to verify the product ordered.
Cathy the manager has told us there is nothing Home Depot can do. I'm shocked that home depot would expect their customers to act as their quality control process. Not once we were asked to verify what had been placed in the computer. During our order Mitch's computer froze up. He suggested we go look around the store and come back in about 15 mintues and he would have our order ready. I suspect it was here where he selected "white quartz" rather than our selection of "white granite".
My wife and I feel utterly betrayed by Home Depot. After many phone calls with Kathy, Eagel store manager, she did offer a $200 compensation credit.
This feels like an insult. We have been planning our kitchen remodel for years and spent a lot of time selecting the product we wanted for our counter tops. The granite has color and the quartz is basically a boring white. It is a choice we would have never selected. This is a heavy disappointment and truley a betrayal by home depot as your loyal customer.
Our ask is to be fully compensated for the counter top material and installation costs. I hope that Home Depot will do the right thing. This error was caused by Home Depot and should not be the responsibility of your customer.
Sincerely,
Frank and Denise Loucks
6809 Baron Ave
Boise, ID 83714
208-871-4955

Peter Brainard
from Minocqua, WI
As an associate at 4930, I was applauded at what happened to a friend. He's retired in the NM area and I frequently help him with his shopping at the HD. Here's what happened when he went to the HD I asked him which store: " It was the Bernalillo store on Rt. 550."
Steve Goba
8:28 PM (11 hours ago)
Hi Pete,
"I set out this morning to go to Home Depot, to talk with someone about Cafe Doors. I entered the store, but really didn't know what department could take care of me. I saw an employee (an older gentleman) and asked him where I should go for Cafe Doors. I could see that this question puzzled him so I showed him the picture that I printed out from your e-mail. He said "We don't carry those." I said "I believe that you do because I saw this online." He said "Well, you'll have to go online." Everything that he said was in a very rude tone. I then said "I can see that I'm pissing you off, so I'll just leave." I left the Home Depot and went to Loews. I found the right department and the fellow there said "May I help you?" I said "I'm looking for cafe doors" and I showed him the picture. He said that they didn't carry these in stock but that he could special-order them for me. I asked if he could get a custom size for me and he replied "No problem." He took the time to pull up the information on his computer and showed me the different styles that were available. He was very courteous and I ordered the doors from him. Even though they were a custom size, he said that if they don't fit, or if I don't like them, I could return them.
I kind of knew that Home Depot didn't have them, so all that I really wanted to do was to see if they could order them for me. I'm really lousy trying to order things online. Just last week, I ordered some cabinet pull handles online -- and it was not easy for me. I ordered only two and received and paid for 14. That's why I didn't want to order the doors online -- I'm just not computer savvy.
In any case, I appreciate your help with providing the picture and installation advice."
I did respond to Steve with an apology:
peter brainard <petebrainardin54562@gmail.com>
8:45 PM (11 hours ago)
"Steve,
Sorry you had the problem at HD. Yes, just like any place you go there are bad employees!! The store manager of the HD you went to should hear about it.
If you ever run into the problem again with doors or windows, the millwork dept. is the place to go. Yes, a café door isn't stocked but just like Lowes, we special order them. " In fact, if you ever have a online ordering problem again, I can order for you and have it shipped directly to you or your local HD.
I have also attached the picture of the café doors I sent him to get at his HD.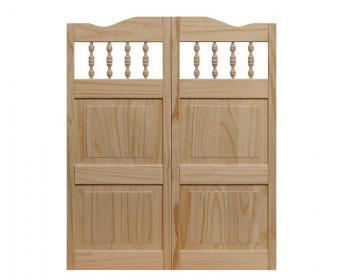 Mike Perry
from Raleigh, NC
On 10/9/2017 I called Home Depot to request a replacement Simonton window under the warranty provided with my initial purchase. The call was promptly handled and a job order (5703356) was assigned. After placing at least a dozen calls, and receiving constant assurances from the customer service center that the window would be replaced, no follow-up occurred. Not a single customer service representative returned my calls or provided any action. Although the spelling of the names may be wrong, these representatives and managers included Libby Beard, October Warden, Greggory Williams, Scott Nimer, Brad Schwiger and Gary Schlowski.
Through the efforts of Ms. M. Simpson, a new employee with Home Depot, I was finally able to obtain a replacement window on March 3/31/2018. This was an unacceptable 173 days after my initial request.
As a previously loyal Home Depot customer I am frustrated and offended by this lack of customer service. As a stockholder I am concerned. My suggestion is to stop selling products with long-term warranties, shutdown the customer service group responsible for these products, and find another job for Ms. M. Simpson, the only person who could operate within an obviously broken system.

Carrie Gourley
from Houston, TX
I am boycotting your store until you stop boycotting Laura Ingraham. How dare you! David Hogg is a profane kid who speaks with a filthy mouth denigrating gun owners. He has been funded through the far left, especially by George Soros. The shooting was a tragedy, but it could have been stopped several times--by police, the FBI, the family he stayed with, by counselors and doctors. You and the other businesses make me sick to my stomach. Sick. The boy is having a hard time getting into university because he is very unpleasant. I have a card, but won't use it and will cut it up forthwith. Leftist pigs...all of you. Supporting a 17 yr. old over a Catholic conservative who is highly educated and was a Supreme Court law clerk.
You'll lose A LOT of business!!!!

Kathy Jenkins
from Albany, GA
Worst delivery event for me my delivery would be between 10 a.m.and 2p.m. 4 p.m.still no delivery no One calll.I call the Store some lame excuse..NEVER WILL PỦCHASE APPLIANCES FROM THEM AGAIN..

Maria Cocchiarelli-Berger
from Rocky Ford, CO
We signed up for a 2 year no interest no late fee program to reface our kitchen cabinets. After 6 months I received a bill stating if I didn't pay in full we would be accruing interest and late fees. I spent probably 2 weeks of my time trying to reach the right department, with a complete "run around" this person said she was not in charge but this other person was. When I spoke to him, he sent me to the next person round and round till they thought I would give up. I finally got with the right department and faxed over the original contract with the two year info, thinking it was resolved. Another 6 months went by and again same thing, "if you don't pay in full by the end of July 2017 interest and late fees will accrue." This with one more year to go and again I had to go through the same thing all over. This 2 year contract meant nothing to Home Depot it was just a come on so that I would owe them late fees and interest. That is not the worst of it. I visited a family member after my mother's funeral in West Hampton New York. She had the same kitchen refacing on her older cabinets, only much larger floor plan, and more elaborate hardware with glass fronts etc. and only paid a third of what we paid. We were completely overcharge. I am thinking of contacting the Attorney General in the State of Georgia, to see if others were duped into believing they had a two year contract that was pulled from under them and mysteriously changed into 6 months. Also how many others have complained about the overcharging of cabinet refinishing. My cousins for double the space and much nicer was 5,000.00 and ours in Colorado was $12,000.00 Very disappointed in Home Depot, Maria Cocchiarelli-Berger

lloyd a seybert
from Grand Bay, AL
I'm writing this because of no response from my store rating of 1 overall. This is not the first time with a problem at return counter. store 755 schillinger road mobile ,al .I ordered a gas grill on line 199.00 ,it asked if wanted put together for free, who would not .Online sent me a comp # an stated will contact the when order is ready. That was Saturday ,sunday I received e-mail ready for pick up .I go to the store Gayle tell's me the person who puts it together wont be in till Tuesday .Told me to come back then , I live 40 minutes away one way , She didn't look outside to see if one was there ,just said id have to come back .I I received a refund 20 minutes there, I went to lowes bought one for 159.00 . Gale is not the person who needs to be behind the counter when ,you don't try to trouble shoot . poor service , I work at a shipyard with 7,000 works I will tell anyone who mentions home depot , about my dealings an there lack of caring. Guess I wont be entered for the 5,000 give away !!!!!!!!

William Graham
from Clarksville, TN
Last week we ordered an expensive LG French Door refrigerator freezer which we paid cash for.
We were told that it would be delivered today between 1-5.
After securing the food to prevent spoilage as well as possible and getting the old refrigerator ready to be hauled away, we sit home all day without a word.
After calling the manager we were told that he could not get in contact with whomever was supposed to be delivering the refrigerator and a bunch of general nonsense.
Then he told us that it would be delivered on Saturday which is two days away,while our food sits and rots.
After putting some much needed "teeth" into our conversation with him and hanging up and calling the corporate office, the manager called back and stated that he had found the delivery truck in question and our appliance was on it and would be delivered today.
We are still waiting.
The corporate office was no better than he while relating our complaint to them.
Be leery of Home Depot.
You might get your stuff on time or you might not.
I also know of other problems with them that happened with my sister and brother-in-law when having a door installed.
Thanks for your time.

Michael Korzeniowski
from Amherst, MA
I have purchased appliances before so I bought a HE stove for over 1000 dollars and was expecting a delivery today from 4 -8 time frame which was assigned to.me. I followed the instructions and removed the stove to make way for the new stove. I waiting for delivery and got a call at 5:30PM and was told that one delivery person got injured (truth who knows) What no replacement? I was told that the soonest delivery would be Tuesday. I work so it would have to after 4:30 PM.
So here I am with no stove for the next four days with no accommodation to get me the stove I paid for and entered into contract with you Home Depot. It was not my fault that my delivery is being delayed. When I contacted your customer service I was told that there was nothing that they could do. I asked why due to no fault of my own could I not be scheduled the next day to compensate the cancellation of my delivery today. I was told courtly there was nothing could be done.
Hey Home Depot I am the consumer who entered in good faith to purchase and receive my goods. Now I have no stove after following your guidelines for the next four days. I am upset and extremely disappointed.
If I could I would look for another stove not in a big box store but in a local dealer or if I had a truck I would see if a Home Depot store had my model in stock but at 67 yrs old I do not have the energy to pursue such. So I wait having to cancel the dinner I had planned on my new stove on Saturday for my sister and her husband's anniversary.
Very disappointed in Chicopee MA
Mike K 413#592-1054

Bruce Gentry
from Medford, OR
Do NOT buy this carpet. It has lost its pattern in normal wear areas in only 13 months. Home Depot had a new piece tested that rated 3.0(their minimum to deny replacement) after 12,000 hexapod cycles. Their response was it passed the test and they could not help me further. Wrong answer for a $5,000 investment. We have now filed a complaint with the BBB. Not enough room for the whole story.

Mary Conway
from Charles Town, WV
on Nov. 30 I purchased 2 sets of Samsung washers and dryers as Christmas presents for my son and my daughter. The washers were out of stock so the dryers were to be delivered 12/22. My son's was delivered but they told my daughter the truck broke down. It was delivered the next day. The washers were to be delivered 1/5 between 1&5 p.m. My daughter took the day off work. Received no washer and no phone call. I called at 6:30 and was told their truck broke down AGAIN. Delivery was reset for 1/12. My son was also to get a different unit the same day as his was damaged. I personally went into our local Home Depot to make sure everything was set. They rescheduled my sons without calling, therefore he would have taken the day off for no reason. The morning of the 12th I received a call from GE delivery that their truck broke down for the THIRD time. I later found out this was a lie, they didn't assign the unit a truck number. Delivery was reset for 1/17. When they arrived they said the pan that goes underneath the washer was too small. They left it sitting in her hallway. When they took the old washer out they were too lazy to take the door off the laundry room and ending up damaging her dryer door. As it turns out the pan was not too small so my son-in-law had to install the washer himself. They never measured the pan just looked at it. I have been trying to resolve this issue for almost a month and still have not gotten an answer. Why is taking a month to get a new dryer door that they damaged? I have gone into home depot several times and talked to several people including the manager. This has been a total nightmare for both myself and my daughter. The people at GE delivery are incompetent and rude. They give the impression they could care less. I will certainly think twice before I spend any more money at Home Depot.

Shirley Steiner
from Council Bluffs, IA
Council Bluffs, Iowa store: I went to the kitchen dept. and a female employee was seated at the computer with two customers. I assumed they were working on something so wandered around the dept. for some time before going back. Still sitting there so I looked around the store some more. When I returned they were still sitting there but a male employee had joined them. After I stood and stared at them he got up to help me, and we went to the other computer. He was very helpful - the whole time we were researching the three women were still sitting there, DISCUSSING RECIPES! I was beyond disgusted! They were still sitting there visiting when I left. I happen to know that the store manager bends over backwards to please his customers and I felt you should all know about this employee's attitude. I am renovating a house and always shop at Home Depot, but this kind of treatment will send me elsewhere in the future.

William Mealey
from Brookhaven, MS
i am having a problem with your service and manager in the repair center on air line hwy. and coursey blvd in Baton Rouge La. i brought in a pressure washer in ocbober of 2017 for repair, Before i could give details of the problem, Your staff begin going on and on of what was not covered and what it would cost if repaired, I was then told i would need to pay a $20.00 fee for inspection of the unit, I haven't even had a chance to explain what the problem was yet, In late january of 2018 after haven't hearing from you i decided to check on the unit, I was then told the unit was not under warranty and i owed you over $80.00 for replacing a carburetor gasket alone with the $20.00 already paid a total of over $100.00 to replace a single carburetor gasket, Bottom line to all of this my pressure washer warranty does not expire until january 2019 i've shown them my original paper work, warranty papers, drove over 100 mines twice only to be denied and treated as a fool in front of other coustmer in the store, I am going to file as many complaints as needed to resolve this issue your service department never has the right to treat coustmers as they see fit and even after explaining to them i called to service plan provider and given them the date the unit expires.

Gladys Adams
from Sayreville, NJ
Worst customer service! I bought some home appliance to be installed from Home Depot, and I had the worst experience with the installation crew. Up to now the installation crew have not installed my dishwasher, despite the fact that I paid for the full installation of my appliance. My other compliant is on the fact that the carpet crew did a horrible job installing my carpet, due to that there are air pocket in the carpet. I called on several occasions to report my experience with the installation crew. I urge this kind of customer service to be addressed. In the mean time I need my dishwasher to be installed.

Veronica Nelson
from New York, NY
Cashier 1221 0000 17569 I don't know what all these number mean, I was in the store on 1806 east gun hill RD Bronx NY 10469 cashier name Angelia, I ask her to make sure the top on the bottle was on tight, she was turning the top the wrong way, I said that is the wrong way, she said it's ok, and put a bag on top, and just kept on eating, I said, it will spill, out on the floor of my car, I said what are you doing, you are doing this wrong, she didn't even look at me and gave me the receipt, and kept on eating, no people training at all,

Valerie stevenson
from Yuba City, CA
I was just in your store in Yuba city, your head cashier is a very rude young man he stood be me and the cashier just staring made me very unsettling.let me go back to the beginning at first he couldn't make change for a 100.00 dollar bill he had to increase here drawer and that took 10min then he made a smart remark because I slid one item over the scanner and he got irate because I did that,you might want to teach these you management kids a little respect and to treat your customers with a little dignity, My husband is a contractor and has used your establishment for as long as you have been open and this is the first time we have ever been treated like this, if this young man (mark) is in there when I am I will not shop I will return at a different time. thank you for you time

Willie Jean Mason
from Dawsonville, GA
I purchased a Maytag washer at Home Depot #6980 on November 24, 2017. I was told it would be delivered on Tuesday November 28, 2017.On November 27 I received a call saying my delivery would arrive on November 28 between 11:00-3:00. At approximately 4:30 my son called to see what was the problem. He was told be on site within 20 minutes. No delivery. I called the store the next day and talked to John Rogers who rescheduled my washer for Friday December 1. No delivery. I received a call saying my delivery would be on Saturday December 2, between 9:00 and 1:00. No delivery, no explanation. I went to the store on Monday December 4 and talked to John Rogers. he had my washer rescheduled for Tuesday December 12. On December 11, I received a call saying my delivery would be here between 10:30 and 2:30 on December 12. On December 12I received a call at 12:45 saying my delivery would be here in 20-30 minutes. At approximately 1:15 a truck pulled into my driveway then left. I called the number on my caller I.D. and asked what was wrong. The man told me that call should have never been made that there was a problem at the warehouse and he would get back to me. It is now Thursday December 14 I have heard nothing and I am extremely disappointed with the treatment I have received from Home Depot. My name is Willie jean mason. My phone # is 706-867-9481. My cell # is 706-701-0585. I would appreciate help from someone.

Michelle Daugherty
from Des Moines, IA
Delivery team told me they could not install dishwasher because shutoff valve was in basement even though it was within 6 feet of dishwasher as required by the website. Home Depot customer service confirmed this over the phone and were more than happy to cancel my order rather than attempt to provide any type of assistance, promising a refund in 7-10 business days. Just contacted them after 11 business days to be told my return has not yet been processed and it will be another 24-48 hours from Monday.

Americana Painting & Remodeling
from Union City, NJ
My construction company was contracted by a Home Depot service provider, (and badged accordingly). The contractor, Cento Solutions, chose to garnish my pay for work that was completed 6 months ago. I will be moving forward with putting a lien on two properties contracted by Home Depot.

Ernest DeLaney
from Greensboro, NC
Store 3651 E. Greensboro N.C.2912 S. Elm Eugene St. Greensboro N.C. 27406 Salesperson: AJP429 (ANNA)
My complaint: After buying the dryer I needed, she (I think her name is Anna) told me to go to the pick-up door and wait it will be out in 10 mins.
35 mins. later. I see her with a guy, two other ( employee) guys walking the cart with two appliances on it. When they get closer I can hear what her and the guy walking with her where saying. It is at this time I realize why I`ve been waiting so long. During the finalization of my purchase I remembered she told so guy " I`ll be right with you" SO THERE YOU HAVE IT! I waiting long because she felt the guy after me was more important than I . I`ll be honest with you I almost returned it right than and there. But I was on a time restart and had invested to much time already .
Also, when I first arrived to the appliance depart, I`m walking around looking. I picked the one to buy. I look around, don`t see anyone. I walked to the other side where I find two employees sitting doing something on their phones. I asked if they where sales people. No, I`ll call and get you someone. Thanks! I was in the department 10 / 15 min. before the sales people came to help me. And that would be fine if more people than just me was taking up her time. I can not put my finger on it but, did not like her from the beginning.
I usually buy the big stuff at low`s. On this day i just went to the closest store to save the. That was a mistake that will never happen again.
There U have it!

Linda Hann
from Albuquerque, NM
My husband and I ordered a whirlpool gas stove and a ge washer from your Hagerstown MD store on November 1, 2017. Very good customer service from store employees. Delivery was to be made following Wednesday but was not made/no phone call stating a reason. I had to call to reschedule. Appliances delivered November 15. November 17 our gas company was at our house connecting gas range and we realized that there is no bottom to oven!! A week before thanksgiving and I can't use the oven! We call the local store and were told to call the customer service number. Of course we are put on hold..then we are sent to service, then to parts, back to service, then back to customer service!!! No one would take ownership of this issue - for over an hour. Finally we were told that we would have the part shipped in 7-10 days. We asked that since the part should have been attached when we received the stove and thanksgiving is in a few days, could it be expedited. This kind soul checked with his supervisor and got permission to have it sent by Wednesday (yesterday).
Guess what...it's Thanksgiving and my oven bottom panel is not here and I am expecting guests for dinner. Needless to say, everyone at my dinner will know the story along with everyone else I know.
I worked as a manager in the public sector so I know what good customer service looks like and when there is little customer service. Your stores try very hard to please the customer but your "customer service department" really needs to learn to take ownership of a problem when they speak with a customer instead of shuffling them from department to department. I don't even have confidence that the customer service rep even went to his supervisor, but just told us what we wanted to hear to get us off the phone!
I have some Home Depot gift cards that were given to us. Sure wish I could change them to Lowes gift cards.
Linda Hann
494 Licking Creek RD
Big Cove Tannery PA 17212

LaToya Nunley
from Waterbury, CT
Waterbury CT store # 6212.
On November 18th at 5pm est. One of your female (Caucasian employee's) racially profiled me! At the self check-out. While trying to purchase faux tin panels for my ceiling (price a little over $20.00 per sheet) your employee proceeded to ask me if I could afford to pay for the sheets and if I know how much they cost! Stating that they where expensive. When I stated to her that I did not think that they were expensive she proceeded to look up the price and again ask me if I wanted to purchase something so expensive. Completely embarrassed and angry I told her that I would not be purchasing and to remove herself from my space! Leaving out I spoke to one of the other employees informing them of the incident. The following day (11-19) after I was able to calm down I went back to speak with a manager Janisia ( I may have spelled that incorrectly) to report the incident. I have been a loyal customer to Home Depot but never have I been so disrespected and embarrassed in a store! As an African American women with two master's degrees and currently working on a PH.D, I am more than capable of purchasing some $20.00 panels. If this is the type of treat your company allows I will take my business to Lowes, Walmart or another company! Racial profiling is never acceptable and it was extremely hurtful!

LAZARO MIGUEL CHIRINO
from Miami Beach, FL

Melissa Wiley
from Lockport, NY
To whom it may concern;
I am writing this to you as a formal complaint in regards to purchasing items at your Lockport, NY location. A few negative experiences can really outnumber any good especially when encountering insulting, humiliating, and what's clearly discriminatory assumptions from few but too many employees at this location. Our family; my husband and son often visit this store pretty much on a daily basis. My husband is no stranger to this store, as our family has been doing business with Home Depot for over 20 years. On two seperate occasions, in less than one year, he has came home very distraught, unhappy, because of the shock it's very interrupting to his routine, and our world. Both situations, What should have been an easy checkout- was without a doubt, most definitely a form of discrimination and poor customer service , with our 10 year old son present both times. No explanation was needed, our son clearly realized with discomfort, same as my husband did - the truth to the indirect accusations. I myself have never encountered anything being a white female, nor would I ever expect that my husband would be either based on who he is; well mannered, outgoing, respected by many, most importantly a genuinely hard worker who takes on many jobs on top of his regular 9-5, multiple rental properties, multiple projects, people love that hes honest and upfront, he can fix pretty much anything, most amazing father-always teaching our son to be the same person he is with already being an outstanding student with we'll rounded skills. Overall, we are genuine positive people. Alot of frustrating things are swept under the carpet, as we donnot have time or need the extra headache to put energy into complaining about things that probably won't be heard.
However todays encounter is the last straw! My husband was fixing an electrical panel box, he brought the old CH breaker piece to compare what he needed to replace, as he has done on several trips to the store with other purchases. He showed the piece to the worker who helped him look for that part, as he then realized they didn't carry it, he ended up finding a part somewhat similar that would work. While he was checking out, he put the non identical, dirty, old piece back in his pocket. His few items rang up to be what he realized was overcharged for 2 parts, when he only had one. My husband asked what he was being charged extra for, the cashier looked at him ignorantly, raised his eyebrows and stated, "ughhh, u do have 2 breakers" .. My husband instantly aware of the accusation, pulled the old used piece out of his pocket and said, "I actually only have one on the belt with a barcode, this is one I brought into the store, clearly used up and not even the same piece" The cashier refunded him, stayed quiet, continued to appear like he had a reason for his attitude, did not apologize for the " misunderstanding", not even considering that our 10 year old son is staring and well aware of the accusation. My husband kept his composure and didn't even ask him why he had the nerve to assume he would put something in his pocket right in front of his face, and didn't ask him why he would automatically charge double the price. If my husband didn't notice, he would've just been charged and that cashier feels he can charge whatever he wants without asking to scan an item, based of of poor assumption.
Honestly, Lowe's has seemed too far especially when we travel to home depot sometimes upto 3 x a day when tackling home improvements, however Lowes may actually be worth the trip.. between the time, money spent on expensive items that need to be replaced due to poor quality, and the uncomfortable situations that feel 100 percent discriminatory. Home Depot being 5 miles closer has been the choice only because of convenience to us, yet very disappointing.
Last situation worth complaining about, my husband purchased a new leaf blower. While my husband was checking out, the cashiers store phone rang, he answered the call, as he proceeded to carry on a one sided conversation, my husband can hear only his replies, "oh no..they're not.. they are buying it". The cashier hung up and carried on with the transaction. My husband asked, "was that call regarding this purchase?", the cashier said, "yes". My husband bluntly asked, "does your manager think I was trying to steal this? The cashier paused, apparently on the spot- replied, "well he didn't exactly say that". Another situation my husband had to keep his composure with, just learn to deal with being indirectly accused and humiliated, again in front of our son who is well aware of the situation without explanation.
These experiences are not only hurtful, mortifying and very offensive, but they have taken place with our son witnessing how ugly and sad this world is. Regardless of white or black, or just plain poor judgement of others.We understand that there are situations that happen that are not to be trusted, but my family did nothing to deserve the disrespect.
At the end of the day; Cashiers!!!...DO NOT charge anyone for something that was wasn't placed on the belt, donnot charge items without a barcode, Donnot charge for items the customer is unaware of, make sure you are charging for a part you actually sell in your store, next time ask, "hey can I scan that?" That would've been a better approach. Managers!!!..Donnot call your employees and put them on the spot because you were too coward to approach the customer, don't make it so obvious. We are educated people, actually the employees at this store can use some education, mabey a 101 on customer service, customer approach, and discrimination. Employees!!! Treat everyone the same. If you feel that u treat everyone this way, then that would be your policy and everyone would know that the way you run a business. If not, I hope u don't come across someone that isn't capable of holding their composure. This is a very serious matter. Corporate!!!! You may have to hire someone at the door to check every receipt and matching item like Sam's club, that way it's not offensive when everyone else has to prove themselves the same way.

JAMES MADONIA
from Cleveland, OH
Approximately March 10, 2017 I purchased a water heater for my home. The following is a summary of what transpired between March 10, 2017 to present:
1. No invoice separating product and labor cost.
2. New Phoenix Enterprises signed contract #3806-372795 as agent of Home Depot. When I asked Home Depot about
New Phoenix Enterprises status as agent reply was do not know. New Phoenix Enterprises worked against Home
Depot's interest by violating POINT 13 of contract.
3. New Phoenix Enterprises committed FRAUD.
4. Kristofer Smith, District Service Manager, discriminated by his unfairness and one-sidedness on by denying cases
07153531 and 06060067.
All I have stated above can be verified by emails and other documents.

MESHAWN GLASS
from Palmetto, GA
I PURCHAED A GAS RANGE FOR HOME DEPOT ON 9/21/17. IT WAS DELIVERED TO MY HOME ON 9/27/17. THE GUYS WERE UNABLE TO HOOK IT UP BECAUSE I HAVE PROPANE GAS, SO I HADTO CALL MY GAS COMPANY. THEY CAME OUT A WEEK LATER TO HOOK IT UP FOR ME AFTER HAVINGTO BUY THE KIT TO CONVERT TO PROPANE GAS. THEY NOTICED THAT THE GAS RONGE HAD DAMAGES ON IT. I CALLEDHOME DEPOT TO LET THEM KNOW ABOUT THE DAMGES THAT WERE ON THE RANGE, BUT I WAS TOLD IT WAS NOTHING THEY COULD DO ABOUT. THEY DIRECTED MY CALL TO THE MANUFACTURED COMPANY TO RESOLVE THE PROBLEM .HOME DEPOT KEEP TELLING ME THAT IT WAS NOTHING THEY COULD DO EVERYTIME I WOULD TALK TO SOMEONE. I FELT THAT IF I AM SPENDING MY MONEY WITH A COMPANY THEY SHOULD BE ABLE TO DO SOMETHING. I HAVE NOT BEEN ABLE TO COOK FOR ABOUT 2 MONTHS. I NEED SOMEONE FROM COPORATE OFFCE TO CONTACT ME ABOUT REPLACING MY NEW RANGE. THE COMPANY SHOULD NOT BE DELIVERING DAMAGE PRODUCT TO CUSTOMER THAT IS PAYING.

martin moody
from Millsboro, DE
I purchased a lawnmower may 12 2017. Used it approximately 8 times to cut a strip of grass 60 x80. Failed to stay running next attempt to use.
Took it to local store in Lewes, De . It had a one or two year warranty. They charged me twenty dollars just to take it in for repair and said it would
be credited back when it was repaired. It would also take 6 to 8 wks. They called me on 10/31/17, said it was ready and wanted to charge me $70+.
They said it was due to stale gas residue, which is impossible for the short period of time I had it. I lost use of this in prime season. It was not misused. If you sell products with a factory warranty a reputable company would honor it. Sorry Home Depot but for $70 you just lost a good customer. Marty

Neal Brookman
from Yuba City, CA
Purchased LG dryer three yes ago. Also purchased 5 year protect policy. Problem occurred with dryer and had HD schedule repair service. Person didn't come nor did they call. Had to wait a week for repair to not show or call.. Called and spoke with store mgr that night. Seemed to want to address our issue. Said he would give to day mgr and have him call. Waited until noon with no call. Went to HD next day and contracted mgr. I told him why i was there. Said he gave complaint to an appliance person. Appliance person had not addressed the issue, said he had been busy. Appliance person asked who didn't show . Told him Quality App. He said they have reputation for that (then why use them?).
He called HP protection and they scheduled an appointment for the following Tuesday (another week). On Scheduled Tues Swift App arrived and said the dryer needed a control board. Said he would order and it would be 3-5 days before part arrived. On eighth day I attempted contact with Swift. No answer so I left message. Called total of three times with no answer and no return call. On Friday Sept 21 I went back to HD and spoke with night mgr, Allen. Told him my story. Said he would take care of it and have day mgr handle. I remarked I hope better than first one. He said day mgr would do it as he, Allen , was his boss. He said he would have mgr call me before noon.
No call fro HD the following day. That evening I Went back to HD and spoke with Allen again. Told Allen no one had called. He said that he would turn it over to someone in appliance. Through all of this (almost one month) Home Depot personnel say they will help but don't follow through, don't call and really don't seen to give a damn about the problem. A lot of money was spent to get the protection plan. It appears I have spent money for a nonexistent policy. I'm so angry about this that I could scream. But that wouldn't get things done. Your people actually don't seem to give a s--t! If anyone contacts me about this I will be extremely surprised. Seems the only choice I have is to go to local TV and see what they can do.

Kenneth Puglisi
from Chicago, IL
My order of a Kitchen Cabinet has been very badly handled from the start. The cabinet was ordered through your Elston/Leavitt store. The salesperson and reviewer where both JM93C6. The salesperson ordered the wrong size decorative end panels, which have had to be reordered. When the cabinet was delivered it came without the crown molding and the light rail. The delivery man, who apparently was contracted and not a Home Depot Employee, told me that those pieces were on the Home Depot truck and would be delivered later that day. The reason why they were not included with the pieced he delivered was not explained to me. I know that they were delivered to your store, because I got an email from you notifying me of that. They were not delivered and after 4 phone calls I finally found out that you lost them and had to reorder them, I have been a Home Depot customer for a long time and if this is not resolved in a timely fashion I'm afraid I will have to become a Lowes customer instead.

Eva Gidova
from Secaucus, NJ
I am a single mom and I ordered a refrigerator through online from home depot store account #W900167455. I used all my money so I could keep food for my daughter. I made ordered on October 12, 2017. And set up delivery for October 14, 2017. They charged my credit card same day. They called me on Friday October 13, 2017, that delivery will be made on October 14, 2017 between 4:30 to 8:00 pm. I was home waiting for delivery. But no delivery, no refrigerator and no money. Home depot is the worst store. Because of them I have no money and no food to store for my daughter. If you will not solve this as soon as possible I will complain every hour, and every where. And they called me at 8:45 pm and said they will delivery a REFRIGERATOR ON TUESDAY NOW!!!!!!!!! IT'S REFRIGERATOR .
Eva Gidova.

Richard Scheeder
from Seattle, WA
Home Depot sells used Railroad ties on line. I went to the Silverdale WA. store to make a purchase of 24 used ties.
I was told they do not have store pickup or home delivery for my area. but contacted the Sequim store and an order was placed from the Silverdale store for delivery to my home----after extensive work on the part of the Special Order staff---in keeping with HD service policy.
Whether by error or practice and calls to the Sequim store , the RR ties were delivered to my home from the Sequim store (Order H4716-37397).
I found I needed 8 more ties this last week and attempted to order the ties at the Silverdale store. Initially I was again advised there were problems placing such and order. I asked why they could not ship the ties to silverdale as is done with anything else ordered on line and not available in the store inventory. I also talked to the Swing shift Special order staff who reiterated the problems but was gong to investigate options the next day .He had suggested I rent a truck and drive to Sequim to pick them up. NOTE: I AM 80+ AND NO LONGER PICK UP RR TIES --IF I EVER COULD. I decided to go into the Silverdale store to resolve the problem in person. The concerns about placing such an order were again raised by the Special order staff. I also asked why Sequim store could not transfer my order to the Silverdale store if they could not deliver from Sequim. Again after much back and forth between Sequim Pro- staff and Silverdale special order staff the order was placed (H8998-37459). I told my contractor the material was coming.
The next morning I received a call from the lady who had assisted me in Silverdale saying they would have to refund my payment since they could not get the RR ties from Sequim. I declined to have my account credited and still wanted the ties I had paid for the previous day. I was to receive a call back. I have not had a call back.
I do not know the status of my documented paid order except that my last call from Silverdale was that they could not fill the order.
I see the problem as HD Corp.carrying and selling items but unwilling to bring the items into the store or transfer between stores. If you sell on line you need to be able to ship to home or at least to the local store.
My problem now is my project will not complete with the people I have hired to build my retaining wall if I cannot provide the materials needed for completion.
For the staff that tried in every way to assist me I have he utmost respect as they were clearly working to maintain the HD ADVERTISED service reputation.
They are stopped by management rules which prevent them from providing the full ADVERTISED service to the customer for all products sold by HD.
I question the management of the store and higher ups ----not the staff--- for lack of a system that assures all HD items are available --by every means possible--to deliver to the customer.
In the above cases the store manager should have resolved the questions with the customer--in lieu of leaving the dedicated staff to provide answers not in their authority. During at least one instance I know the staff urgently and unsuccessfully tried to get a manager --at my request.
Please advise me----In lieu of Silverdale store management -----of the status of my order to prevent further delay in my work.

Darelene & Ken Carpenter
from Lake Forest, CA
October 9, 2017
Darelene & Ken Carpenter
On June 30, 2017, with the assistance of Home Depot Sales Representative, Brady Beach, we ordered new black aluminum fencing and a matching arched gate from Finyl Vinyl. It was supposed to take five weeks to complete the job. We are now beginning the FIFTEENTH week and the job is still not completed.
We expected our fencing installation to be completed within the first two weeks of August. We called Finyl Vinyl and Brady Beach multiple times in mid-August to get a status since we'd had no word on the status from either souce. Mr. Beach never answered our calls. Finyl Vinyl finally responded and informed us then, that although the fencing had a 5-week lead-time, the gate had an 8-week lead-time, an important fact not provided at the time we signed the contract with Mr. Beach. Surely your sales rep should have mentioned this manufacturing lead-time disconnect to us—that was important information.
Finally, on 8/21, we were notified by Finyl Vinyl that our installation could be scheduled for 8/29. As we were leaving on vacation 8/24, we made arrangements with our neighbor to oversee the installation while we were gone. We specifically requested that Finyl Vinyl confirm the install date with our neighbor so he could be present. They agreed to do this. They waited until the last minute to call him (day before) and he was not available on that date so they moved the installation date out 15 days (to 9/13) due to their "busy schedule." We were not due to return from our trip until 9/15. The installation should have been completed by that time.
On 9/13, the installation crew was a No-Show and no one coordinated this information with our neighbor. When he called Finyl Vinyl to find out what was going on, he was told the crew was "busy" and would be there instead on 9/14 between 12noon-3pm. Our neighbor rearranged his schedule so he could be there but once again, they were a No-Show. Finyl Vinyl did not communicate this information to him. When our neighbor called Finyl Vinyl on 9/14 at 3:30pm to see what was going on, he was told the installation was being moved out yet another day, but the crew would be dropping off the supplies at our home at end of day. Our neighbor specifically asked that he be contacted when they did that (he lives across the street) but they dropped everything and left without contacting him. He only saw the materials later when he walked outside.
Finally, on 9/15, the crew arrived at 7am to install the fencing. Again, they ignored our instructions to check in with our neighbor when they arrived. The installation was completed but they installed the wrong gate design. We'd ordered an arched gate and they brought a straight-across design. They asked if we would accept it anyway. We said NO. I want the gate I ordered, not the one they made by mistake. Now, I have to wait for another 8 weeks before I get my gate installed. I called Finyl Vinyl on 9/27 to ask about whether there had been a "rush" put on the replacement gate manufacture since it was their mistake and I shouldn't be inconvenienced for at least another 8 weeks because they made a mistake. The woman I talked to seemed surprised that I'd ask about something like that and she had no idea what was happening nor did she seem inclined to follow through on my request. After a few more comments from me, I heard some "tapping" (keystrokes) and she finally agreed to send the manufacturer an email. It's no surprise to me that I've heard NOTHING since then.
This has been the worst Customer Service experience we've had, beginning with your Home Depot Sales Representative. It was as if once we signed the contract, he was done. I do not believe that is representative of Home Depot's customer relations. The finished fencing product is very nice but our experience has been nothing short of POOR. If Finyl Vinyl sticks to the normal lead-time (and I have no illusions that Finyl Vinyl has done, or plans to do anything to prioritize the gate manufacture) and if we don't get pushed aside by any "big jobs" somewhere, we may see our fencing installation completed in 19 WEEKS. It was bad enough to deal with the original delay-upon-delay situation but now the gate too? We have a spa in our back yard and are supposed to have a self-locking gate. It was bad enough to have to wait for the originally-stated 5-week manufacture period. When I mentioned my concern with the gate situation, the woman at Finyl Vinyl told me just to put netting across the opening. I'm sure that would be an effective deterrent…Never.
I believe we should be compensated in some way for our inconvenience and our general level of continuing frustration with this whole situation. We went to Home Depot for our fencing because we had such good customer service in the past when we had laminate flooring installed. This situation with Finyl Vinyl has been a nightmare.

Dwayne Williams
from Detroit, MI
I set up an appointment for a kitchen refacing a floor to be put in as well as a stone countertop I was contacted by the individual who was supposed to come out at around 8:05 this evening and he began to you know ask me the questions of how many kitchen cabinet doors do I have how big is my kitchen and I asked him I said well isn't that what the point of scheduling the in-home visit is for and he went on to say to me well yeah but I just you know I know you're in the Detroit area and I just you know this is very expensive and I said I said okay what does that mean you know I know a lot of people that call from the Detroit area once again seems to think that you know they're only going to be spending around $1,000 but I wanted to ask that man I said we'll do you call all your customers and say this to them you know sometimes people are really happy you know what I think this was a very discriminatory call you know I'm not sure if I want to use racial but it was very discriminatory and I was totally unhappy with it and I'm just really irritated right now but it was I was very uncomfortable with it and I definitely intend on canceling my appointment I had schedule with him and my name is Dwayne Williams my phone number is area code 313-926-2851 thank you

Dwayne Williams
from Detroit, MI
I set up an appointment for a kitchen refacing a floor to be put in as well as a stone countertop I was contacted by the individual who was supposed to come out at around 8:05 this evening and he began to you know ask me the questions of how many kitchen cabinet doors do I have how big is my kitchen and I asked him I said well isn't that what the point of scheduling the in-home visit is for and he went on to say to me well yeah but I just you know I know you're in the Detroit area and I just you know this is very expensive and I said I said okay what does that mean you know I know a lot of people that call from the Detroit area once again seems to think that you know they're only going to be spending around $1,000 but I wanted to ask that man I said we'll do you call all your customers and say this to them you know sometimes people are really happy you know what I think this was a very discriminatory call you know I'm not sure if I want to use racial but it was very discriminatory and I was totally unhappy with it and I'm just really irritated right now but it was I was very uncomfortable with it and I definitely intend on canceling my appointment I had schedule with him and my name is Dwayne Williams my phone number is area code 313-926-2851 thank you
Have feedback for Home Depot?
Thanks for your feedback!
Sorry. Please try again later!