Google
Google Complaints Continued... (Page 1)
425+ reviews added so far. Upset? Call Google corporate: 650-253-0000

Mary Beach
from Ontario, CA
I ordered a pixel 3xl during Google's promo of 50% off if the phone was activated on Google Fi. It was a birthday gift for my husband who promptly activated the phone under his email. Sensing that it may have been an issue that he activated it, I contacted Google support within the 30 day period and asked if I would receive the promo with my husband activating the phone. I was assured by their customer service associate TWICE that I had complied and would not be charged the full price of the phone. Lo and behold after 30 days I am notified that I will be charged the full price. I contact Google support and they say wait for an email. Email says I did not comply as I did not activate that phone on my account. I contact support again (over and hour later), they assure me to wait for another email likely in my favor. No email comes! I contact support again where they tell me to reply to the original email that denied my case. I reiterate that I was misled by their employee and I could have rectified the situation promptly and complied to their regulations had I been informed correctly. They contact me back with another standard denial and the option to return the phone. Um, that didn't solve my problem. I can return the phone and then pay full price or keep the phone and pay full price. I reply that this is not a fair resolution given that their employee had assured me I would receive the 50% off promotion. Again, they email me that I can return the device. So my option is to either pay a price I cannot afford, or return the birthday gift I gave my husband and find a different phone.
I am beyond upset that they would mislead me and then only offer me a return. Meanwhile, my husband has remained on Google Fi as a customer (which means in the end their promo actually did it's purpose and gained a customer). Well he won't be on it much longer if they won't offer me a better resolution!

This was my convo with your Google Support Team at a time I was deciding between Google one and iCloud (I went with iCLoud, btw, I don't appreciate the way your support team ignored everything I said.
Google Support
Nathan
10:47 AM
Thanks for contacting Google One Support. My name is Nathan.
Nathan
10:47 AM
Hello there!
Nathan
10:47 AM
Thank you for connecting with the Google One Membership Expert team!
Nathan
10:47 AM
Do you have any questions in regards to Google One today?
Danni Inter
10:47 AM
Hi Nathan, i'm looking to upgrade because I want my pictured uploaded a full resolition
Danni Inter
10:48 AM
*pictured
Danni Inter
10:48 AM
pictures
Nathan
10:48 AM
I see, I understand you want to purchase more storage for your Google account.
Danni Inter
10:48 AM
If i subscribe to a 200 gig plan will all my images be uploaded at full resolution?
Nathan
10:48 AM
Yes, you may do so.
Danni Inter
10:48 AM
will it be done automatically?
Danni Inter
10:49 AM
or do i have to tick a setting?
Nathan
10:49 AM
I believe you would have to change the setting.
Danni Inter
10:49 AM
ok can you send me a link where i can access that?
Danni Inter
10:49 AM
or insturctions on how to
Danni Inter
10:49 AM
thanks
Nathan
10:49 AM
Please refer to the Google Help Center on support.google.com
Danni Inter
10:50 AM
well that's why i came on here so i wouldn't have to look for that. but ok.
Danni Inter
10:50 AM
i'll make your job easeir and look it up myself.
Nathan
10:51 AM
Was there any further questions in regards to Google One.
Danni Inter
10:51 AM
no -- you're not very good at this nathan.
Nathan
10:51 AM
Thank you for connecting with the Google One Membership Expert team and have a great day!
Danni Inter
10:51 AM
thanks for....well, nothing.
Nathan
10:51 AM
Thank you for contacting Google One chat support. Your chat session is now complete.

Desmone Gregori
from North Vancouver, BC
I wrote a review for a restaurant known as L'orto in North Vancouver BC and received a very disturbing and inappropriate response having nothing to do with my review. I would like the slanderous response removed please. My name is Desmone Gregori.
Thank you.

The recent news about children's videos being recommended is appalling. While I don't expect the internet will ever be a safe place, the fact that Google is aiding the dissemination of children's images for nefarious uses is truly a new low.
It is my hope that Google was unaware of this and will move immediately to resolve.
https://www.nytimes.com/2019/06/03/world/americas/youtube-pedophiles.html
Mike Siravo

theresa gonzales
from Albuquerque, NM
Almost 70 , had to replace computer and even when number submitted to outlook, google and paypal yrs before, spent 24 hrs trying to get into my accounts/.wrong phone number for codes...no text .. disabilities limit my going out and supplies brought in w/computer, bills paid ,survival, called google, worked w/tech on my computer and at 5 am the new email locked over phishing w/few emails to my son Told days, even weeks and my bank, bills, supplies will be in trouble. not a criminal, need help today as how i live, no alternatives alone. Its not security its cruelty,,
want to be treated w/dignity i deserve not potential fraud,,,accounts restored today//right phone 1 505 426 1212
rubytues7@live.com and intoart7@gmail..info to paypal...can't do 24 more hrs..this is over kill w/sick older woman

Davinder Padda
from Rockford, MN
Hello, sir/madam
I am the owner of bombay palace (11 s 7th street, Minneapolis Minnesota 55434
Phone #6123391093) there is a duplicate web site for my business. I asked them many times, still they didn't remove it. Send them emails called them many times, but no response. I even complained to better business bureau, but nothing happened. Losing business because of them. They put the wrong prices and wrong business hours.
Web site made by
MyMozo
9615 S 28th St
Lincoln, NE 68516-5907
Thanks
Davinder Padda
Owner Bombay Palace Minneapolis Minnesota 55434
612 339 1093

hate the way u solidify usage of your materials through force fk googgle

Google is extremely hard to get ahold of to rectify a problem with business listings being inappropiately listed. I have had my website since 2006 it is a "hemp lotion and soap" company - NOW - all of the sudden when you GOOGLE the company name "Forbidden Leaf" it is incorrectly listed as an "American Gun and Jewelry" Store??? When I googled what to do since I could not get through via phone I found info on how to update my business via google.com/mybusiness in the middle of doing so I my account was suspended due to violating "content and conduct policies"??? What did I do? I do not understand?!?! Now I have messages on my phone from GOOGLE SOLICITORS REGARDING SELLING ME SEO OPTIONS - hmmmm, unbelievable! Checking out DUCK DUCK GO ( =

The Shamus Group LLC/Keith Kirby
I m a private investigator who had a previous client that came to my office after a bad situation with a prior
private investigator. My clients son placed a negative review using one of the mothers email addresses regarding the services of the prior investigator.
Unfortunately he inadvertently placed the negative review on The Shamus Group LLC. I brought this to the attention of my client.
She agreed to remove the negative review but could not figure out how to do so. After several attempts, my client couldn't figure out how to redact the negative review her son posted and she posted a second review explaining the prior negative review posted by her son.
Unfortunately that doesn't change things unless perspective clients read the review.
My request is for Google to remove the negative review accidentally posted by her son. Her name is Dorian Terry-Gold

RE: GOOGLE BUSINESS / ADS
We are a small water well drilling company in SW Florida. We do not need or want to advertise as we have contracts with 14 builders and are secure in our business. Again, WE DO NOT NEED OR WANT TO ADVERTISE. Regardless of what WE want or need, Google incessantly called every single day about our Google listing. After months and months, and 100s of unwanted solicitor calls, we caved and paid about $300 to get the calls to stop. We were promised that this $300 would stop the solicitation calls. As good as that sounded, it is absolutely not true. We then have to go through a "verification" process and wait to get a postcard in the mail ... which we got, but since we do not know our "Gmail" email account, we cannot "verify" our account. So the calls continue today. We have never had a Gmail account - -we use Yahoo exclusively. We are now at a stalemate and I am currently awaiting a call from the "manager" to get me through this. We are reasonable business people, but when we pay $300 to stop unwanted solicitation calls -- I expect them to do as they promise. We are several weeks into trying to stop the solicitation calls and we see no light at the end of the tunnel.
So in a nutshell -- we were literally forced to pay our hard earned money to Google so that they would cease the solicitation calls. Harassed to the point that we had to "pay them off", to no end. What a shame. A damn shame.

The change you made to google on my cell phones makes google searches 100% useless. The info I search doesn't even show up at all. It's ridiculous. I don't want an ad and I don't want Facebook links when I'm looking for a website. Really frustrating. I'll find a new way to search . I'm disgusted.

When seeking "make Silurian prosthetic makeup", I get results like this:
DOCTOR WHO SILURIAN COSTUME GALLERY
https://dorenumto.tk/doctor-who-silurian-costume-gallery.php
Results 1 - 25 - Product Specifications: EVA foam construction with plastic lenses Safety. ... McIntosh as Rastac, a reptilian Silurian from Doctor Who Prosthetic Neve McIntosh with bald-cap ready for prosthetics | Madame Vastra at The Makeup Gallery. ... I need references, patterns, materials to make a Cyber costume for my .
The link actually leads to:
http://apps0988.funysmile49.agency/4785025200/?u=kkl8eky&o=cn326yv&t=ser...
There are several links in the same search results leading to the same survey/sales/ rip-off page. More than frustrating, it is useless and inappropriate.

You "liberal" pile of dung! Today is "Memorial Day" and you can't bring yourselves to honor our Veterans??? Shame on you!!! If it wasn't for our Veterans, you would not have the "FREEDOM" to run the engine search that you do! Shame on you for not even having any color on your search engine page. Shame, Shame, Shame! If this doesn't change, I will be choosing another search engine and will pass the word to millions!

Narendra Chugh
from Pune, MH
my gmail address is narendraparadox@gmail.com . I paid an amount of Rs 1300/- for 100 GB storage on 22nd May 2019 at 12:02 am .Rs 1300 was paid through Debit card and was credited to POS-google payments indi however my storage space has not yet been allocated. Pls look into the Matter and confirm Receipt of Rs 1300/-
we have immediately recd Message from Bank of India abot the credit made to Google Payments INDI
बीओआई- रू. 1300 आपले खाते संख्या XX0001 पीओएस -GOOGLE PAYMENTS INDI दि 22-05-19 ला नांवे झाले आहेत . उपलब्ध शिल्लक 4304922.33

I have been unable to add a new tablet to Google Play so I set up a new account using another email address instead of my googlemail one and filled in the forms as requested but I never received the promised code to enable the account and when I went to enter the verification code from the email sent to my gmail.co.uk account and clicked the Didn't get the code? It just suggested using a different email address. This leads me to believe that Google are trying to force users to only use their email addresses so they can track them for financial gain. I have virtually stopped using Google products as they are too in your face and just wish that companies like Apowersoft would let you download directly from their site instead of pandering to the great God Google.
Brian.

fuck your Hissing Kitty
if I wanted my device/android and my google services updated, I WOULD SAY SO!!! I would ask!!
Now MY MOST IMPORTANT app is no longer compatible and will not run. Can I sue Google for lack of productivity??
I will certainly notifiy USAA and the VA that Google is no longer compatible and wont run!!

I don't care what googles politics are, I am sick and tired of them forcing it on me! If they don't want a web site to stream stuff the should take it up in Washington not childish shit like choking the feed, narrowing the bandwidth just because someone has a different view than them! Fuck google I hope trump scatters the company in the wind!!!

Address complaint. I use Lift to get around and every time I call for a Lift it takes them to the mall & not my street address. I have to talk to them and tell them how to get to my address. Is there anyway I could correct this?

Google sells inferior products such as a $75 overpriced chromecast ultra which is nothing more than a piece of shiiit that didnt work but managed to damage my pc monitor w) in the 1st 3 days of trying to use it to mirror phone display. I reported it to google and filed a claim in an attempt to retrieve the cost of my broken monitor. Its been approx 6 months now, and google flat out doesnt respond and the many times ive called customer support re: this issue I was told the issue had been escalated & that i'll receive a call from mgmt w) in 24 hours and not once has anybody called me. Google flatout doesnt care and apparently they seem to be untouchable considering they are doing this very same thing to so many other people, not just myself. The gov't entities that are responsible for ensuring our rights are protected as consumers and americans and assume the duty for regulating and ensuring that companies such as google are operating and doing business in a lawful manner, are literally doing nothing. To those of you who may be reading this we americans have officially entered into a very questionable time and should all be extremely concerned about what evil lies around the corner! I also have had personal data on my mobile device which was stored in picassa than transferred into google drive by google, such as photos, videos, and file documents that have dissapeared and never again resurfaced. Additionally, the majority of our mobile phones have various apps and functions that google will request permissions to access and on multiple instances i've declined google permission to access, only to discover that googles service disregards the fact that I denied them access and will bypass permissions amd reser my preferences all without my permission. This is against my constitutional rights and violates the privacy laws we have in place in the US, yet google continues doing as they please without any concern or regard. Its appauling what this company is getting away with and its all kinds of scary that our govt doesnt seem to have any inclination to put a stop to it. These must be the end times ive been hearing about since I was a child, that religious folks talk about. We still have the option to sue google and its the following step on my agenda. Fuck google!! You deserve to die and I hope you burn in hell!!

I want to file a complaint angainst the app war robots. I recently got a new phone and downloaded it and all my progress was lost. I have attempted to contact their support and no one will answer my request and I have spent hundreds of dollars on that game. I want to know what can be done since you have it on google play and they are not helping the customers.

They take all your info and act like they are doing you a favour, they are pure evil just like facebook and all these garbage tech companys.

Google keeps calling wanting us to update our business with them, we don't have a business and inherited this phone number from a company that went bankrupt 5 years ago and we were continually getting calls from google, 2 times today. We are a retired couple and have never had a business. This is blatant harassment and I want them to stop calling our phone number.

that[ trucker forum.net] that site is disgusting that shit should be taken down that not freedom of speach that keeping group of manic in concact

Need to sort ye flash out I'm getting headaches, I'm suing if it doesn't change x

I have turned off the location service on my phone as I feel it is an invasion of my reasonable privacy.
However,the device continually keeps asking me about this service,wanting to turn it back on,usually in a 15-20 minute time frame.
This constant and and continuous harassment has not only stopped videos from playing,it over rides any and all functions on my phone.
Basically,No means No,and I feel that since my phone service provider seems to be able to locate my phone for any and all purposes,including browser and application data delivery,that it isn't necessary for the Google platform to continually harass me to turn on the location for its own purposes.

cameron Craig
from Arbutus, MD
When i use google news I can find indescribable amounts of info on donald trump . However when it comes to science and or topics not related to trump i am left with just a scant view of anything beyond. I just wish your platform for news was more broadly versed for people and not so subject to the ebb and flow of society

Nicole Donat
from Nampa, ID
THIS WOULD OF BEEN A ZERO RATING BUT IT WAS NOT AN OPTION!
We had found the perfect home for us when we visited Idaho February 18, 2019 and made an offer. The sellers accepted our offer and we were put into contact with Nic Hurst employee of Geneva Financial. We were in contract as of February 18,2019. Things were going well at first, documents were provided as Nic Hurst had asked for them. We officially moved to Idaho March 2, 2019 and lived in a studio while our new home was in escrow and being processed, so we thought. Our home in California was also on the market. We continued to provide documents to Nic Hurst for the VA loan that we went with as before in California. Our home in California sold and closed early April 2019. We had informed Nic Hurst that we were putting $30K down on to this new home as a down payment from the sale of our home in California. We had been informed by Nic Hurst that our home here in Idaho would close the follow day, not to worry as he had it covered. He did not complete the loan as promised, he did not lock in our rate with the VA on time, he did not get the appraisal out on time. It would take him hours to days to respond to text messages from us. He would make every excuse in the book not to get back to us. Our Realtor Doug Kelly finally had to get his boss Jay Madison (branch manager for Geneva Financial) involved as our loan was not progressing. Thinking this would be handled and we would be able to close on time. Jay Madison called my husband and he explained the situation and how this loan should of not taken this long to close. Jay Madison was informed of all the concerns we had and how this loan on our new home was not being processed. The VA rate was locked in 2 weeks prior to closing on this house which was too late and a horrible rate. Jay Madison insured us he would handle this and it would be completed in a timely manner. Jay Madison informed us that our contract stated that we were to close April 19, 2019 the latest sooner if possible. Almost 2 weeks had passed and we finally got the green light to go to title to sign our papers to close, which was April 23, 2019. My husband and I arrived to sign our paperwork April 23, 2019, upon reviewing it within 5 minutes of sitting down they were WRONG. They wanted almost $2,000.00 more on the day of signing by check. Jay Madison was called from the title company with our realtor Doug Kelly with us and was asked to make this right for us as it should not take this long and have had so many problems to close a home. Jay Madison stated legally he can not do anything but change the documents to add the $2K into the sales price of the home and issue the CD all over again. My husband & I asked for his fees to be reduced, as this should of been caught way before the day of closing. He again stated he will not do that legally. His hands were tied and he made it quite clear it will not happen. He resubmits the CD same day, April 23, 2019. We reviewed the new paperwork at 2pm via e-mail and again it is WRONG, the $30K we wired as a down payment was now reduced to $29,994.26 and the house payment had increased. Jay Madison was then called and rudely asked if he should cut us a check for the difference in the amount of $6.00. Jay Madison was argumentative with us stating that the VA will not allow odd numbers and there are a lot of moving parts on this loan. LIES as we have had a VA loan in California. Again he was asked to reduce his fees not the federal fees but his broker fees to make this right with us. Again he refused and would not do this I have witnesses and text messages from Jay Madison refusing to make this right with us. On April 24,2019 when we actually closed on this house they again changed the number of our down payment again from $30K to $28,050.00 and added fees into the contract that we did not agree to and or sign these new numbers. Jay Madison stated to us that he had to work the numbers to make it work. We explained again to him that we gave exact $30K not $28,050.00 or $29,994.26.
Jay Madison is NOT an upstanding business individual. He is a disgrace to this company. He does NOT have your best interest at heart. He is all about the Money. He even overcharged for a credit report. We were having to pay rent each day we did not close on our new home.
He had the nerve to text me the day of signing our paperwork stating that he knows I am frustrated but we could be good friends if I could get past this. No I do NOT need friends like this in my life. I DO NOT RECOMMEND ANYONE TO DO BUSINESS WITH GENEVA FINANCIAL. They will not get things done in a timely manner unless you have months to wait.

I'm trying to get train schedule info to plan a trip, but you want me to download a google chrome app to view the ticket prices. I do NOT nor have I ever downloaded ANYTHING I do not trust ANYONE on the net EVEN YOU (well you especially because you are a huge corporation after all and the corporate greed I have seen leads me to believe that you'll only screw me with every opportunity that you get!) Why can't I view the information without being blackmailed into downloading an app (or DOWNLOADING ANYTHING)???
Fortunately there is a train depot in town so I can go to them. One more thing like this and I won't even use google as a search engine. Your company believes that because they are amoral that automatically excuses them from the responsibility of their immorality. All I can say is that I hope your CEO contracts an incurable and very painful sexually transmitted disease, boy wouldn't their wives be surprised. Would like to know what your next plan to screw everyone over is. You're just another example of how this country has been sold to corporate assholes who don't give a damn about the little guy other than to squeeze one more cent out of him.

I receive daily harassing phone calls from services trying to force me to update my business account. I've been cussed out, hung up on and literally called every day. This is extreme harassment and even though I've asked repeatedly it wont stop. I have no use for google and nothing good to say about them

Google charged me for 3 services or orders which I did not order. I made 3 complaints to google and have had no answer back.1). 3/31Gismart Mountain View $39.99, Colonotes G. Co-Help$1.99 2). 4/7 Google Colonotes Mountain $1.99 3) 4/8 Google Videoshow Pro Mountain $79.99, 4). 4/14 Google Colonotes Mountain $1.99 Google Google Mountain View $3.99, 5.)Google Future Tech Mountain $89.99. This all totals up to $219.93 which was taken out of my bank account. I feel a credit is due for the amount of $219.93. My bank agrees with me on this and told me to try to collect it back and if Google does not return the money they will handle it.
Thank you in advance,
Lois Tharp
ltharp09@hotmail.com

Why haven't I received an explanation of why I can't access my account? I don't remember the last password and for God's sake (the stupidest question of all time) when did you create your account? Back when I didn't care about remembering. That shouldn't be a question people!!!!!! I want a reset your password that works, that's it. Delivery drones? Self driving cars? It's all a big fat waste of time when I can't reset my password! Seriously? Please contact me!!!! That's all I want. A new password!!!!! A new password!!!!!!! A freakin new password!!!!!!

Eric John Cole
from Faber, VA
l am sick and tired of fights being 3/4 through music cutting and stupid rectangle asking if l want to listen still. Pretty GDF'ing ridiculous
l like google l like youtube chrome etc.Also password saving...

Mahendra Singh pawar
from Navi Mumbai, MH
My google account frequently get stopped, when clicking google or crome it display unfortunately crime stopped.

Rick olguin
from Sesto Fiorentino, 52
Map software is atrocious. I abroad and don't k is where I am. I have location services on. I ask for a barber near me and get them. I ask for directions to one and "current location" won't fill in. I searched whet am I, got the local address and pasted into current location
I then get a non moving map and list directions but no "let's go" and/or verbal instructions. On a phone the map is too small, so once I'm lost I have no context.
While walking it is difficult/dangerous to have my face buried in my phone. I've tripped twice. On top of that the damn instructions are incorrect! It says go west on a street that isn't anywhere near by. I know which way west is as it is morning an the sun is in the east, everywhere.
I got to the suggested address and the business I wanted wasn't there.
You guys are a bad joke

Earl Groover
from West Chester, PA
A few weeks ago I help my sister file a request to get her email back. It was only used for job listings but she has not used in a while "years" because of the loss of our mother. Anyway, after realizing that the password she used to use no longer works we requested a recover to the account it was tied to lenagroover@gmail.com. Literal the next day it was taking back and the account was moved. We realized it was hacked, a continuing problem she was having since when she lived in California. She wrote back to Google asking them to give her "job/resume" account back be she never heard anything from Google. She moved on but I have not and have been trying to find the person cause this bullshit. I looked up other issues and accounts she was having problems in her... Facebook was the biggest problem.
Anyway, today I received a google calendar reminder that I did not add or requested from the organizer dfoommm@gmail.com in the body of the message it says to email this person ms.celina_patrick2014@hotmail.com. This was the same Indian person that was in my sister facebook friend list that she did not add hence why I am writing to you now. Maybe you guys can track to this account and see who owns it. Add them to the blacklist or inform someone that can do something about this bullshit that I am dealing with... I now know why my sister had a breakdown because of this. Thank you for any help or problems you can resolve.

Christopher Bowers
from Waycross, GA
I created a google my business account and went live with my business website on Friday, April 12th, 2019. My status is pending but it says I'm verified. It's been more than three days and I'm told it's a technical problem on googles end. The customer support lady barely speaks English and I cannot get a straight answer.

COLLEEN HAREWOOD
from Orlando, FL
All morning I keep getting e-mail that some one is trying to access my account. I called Google 1-888-856-5469 and spoke to one of the Indian rep who told me that some one in Mexico or Germany is trying to access my account and I have to pay a one time fee for Google to stop the person . Because I said I don't think I needed to pay for Google to stop people from accessing my account the Rep said that Google cannot help me and Hung up. I need some one to get in contact wit me.

Google repeatedly calls my office about updating company information. When I tell them the owner is in Beaumont they immediately hang up on me. I pushed 7 to be removed from the call line, 20 minutes later, another phone call. I decided to push 1, they had me hold, AFTER CALLING MY OFFICE, NOT ME CALLING THEM, for over 5 minutes. When I asked the female to answer the question,"you called me, why was I put on hold for over 5 minutes? She then hung up on me. I can only assume Google has been hacked and people are stealing information on people. Please correct this.

Bransford Shoemake
from Chelsea, OK
I have attempted to contact Google through various means with no success. A negative post was made concerning my law practice from either a fictional person or someone I do not know and have never represented. It is DAMAGING MY BUSINESS! We have tried for TWO WEEKS to talk to someone about this...we have flagged the negative post and followed the instructions given us by your on-line postings. NOTHING HAS WORKED. I need someone to call me before I take some other action.

I have complain about Google pay. I make a payment through your application to ola money for rs 388/on28/03/2019 .but till 11/04/2019 amount not credited in benificery account but debited from bank. I raised a complain but still not any action taken by you. And no replay given to me. It's very poor service.
I am not aspect this type of service from GREAT GOOGLE.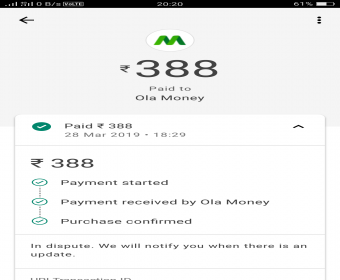 PAMELA COLEMAN
from Omaha, NE
THE CUSTOMER SERVICE REPRESENTATIVES ARE AWFUL. I CANNOT UNDERSTAND WHAT THEY ARE SAYING WHEN I ASK A QUESTION. IF YOU ASK THEM TO REPEAT THE ANSWER THEY HANG UP OR HAVE A SERIOUS ATTITUDE. I ASKED FOR A MANAGER, I WAS TOLD CUSTOMER SERVICE DOES NOT HAVE A MANAGEMENT TEAM. THE FEMALE REPRESENTATIVE WAS YUCK!!!! I SPEND A LOT OF MONEY AND I WILL NOT ALLOW A PERSON TO SPEAK NASTY TO ME. I WILL QUIT FOR AWHILE BEFORE I DEAL WITH AMAZON PRIME AGAIN. HAVE A GREAT DAY.

Marina Tucker
from Fairfax, VA
Was on the line with NEST customer service for over 5 hours concerning a defective NEST. They kept passing the buck. Each time they told me I'd have to hold for 2-3 minutes it was 30-40 minutes . Spoke with 7 different agents who asked me the same questions each time. Was on 2 different "chats" while I was on hold and was disconnected each time. Each chat person asked me the same questions 2-3 times during the chat. Clearly their tactic is to wear people down so they give up .

Russ Houle
from Washington D.C., DC
When are you going to update your street view? I have tried to use it on places over 8 years old and it is unavailable.

I am the owner of a large Childcare Centre and someone called Ben Fletcher has desicrated my web site and also posted reviews detrimental to my business. I need this stopped immediately. There is other businesses this guy has hacked! My business is Tiny Tots Childcare Centre. Please respond ASAP as I'm getting complaints from my patrons!
Sylvia Storer

Claudia Chalker
from Williamsburg, MI
Someone has set up a fake email for our senior pastor at our church. The email setup is craig.newhopecc@gmail.com. We do not use gmail for the church emails. Can anything be done?
Thank you
Claudia Chalker

Muhammad Yaseen
from Islamabad, IS
I am unable to reset my password as I forgot my password and now I am trying to reset but google can't verify that this account belongs to me
I have received otp on my personal number but it's not so helpful for me

Gerard Yeager III
from Bensalem, PA
I don't know what the hell is going with google system, for me and my wife and several friends, but nothing is working;
confusing sign ins, really slow response, asking for way too much info. I know your shutting down Google +, but why is all other google programs screwed-up, this is not worth my blood pressure nor my excessive time dealing with your crap.
BULLSHIT

Your customer service line " open till 6p.m. ", called at 5:25p.m. and the recording said closed at 4:30p.m. DA??
Chat line has been empowered to send us to enroll in a device contract.... Not free. BULL!!
WASTED TEN + MINUTES ON HOLD.
I WILL BE SENDING MY COUNTER TOP OVEN BACK .
SHOULD HAVE BELIEVED THE BAD REVIEWS.

Noel Bell
from Livonia, MI
Someone posted online that I have HPV and Herpes
If you google my name
It appears on Cheaters
I can get no response from them
Have feedback for Google?
Thanks for your feedback!
Sorry. Please try again later!