Family Dollar
Family Dollar Complaints Continued... (Page 4)
396+ reviews added so far. Upset? Call Family Dollar corporate: 704-847-6961

Donna Wanamaker
from Fayetteville, NC
Was accused of stealing. I feel I was discriminated racially profiled. Was very embarrassing. The manager accused me her name is Shirley levette.location hwy 87n. September 1 2017 around nine am

Ms. Helen Lomax
from Lynchburg, VA
My complaint is that your Assistant Manager Sue Mckinnis- store 08038 was rude, short and accusatory. I had a question concerning the pricing of the 75% off seasonal items. As I was trying to get a clear answer, she stated that she is tired of people coming into the store wanting to pay only a " penny " for things! She blamed her Manager, who where not there at the time, of the confusion due to the pricing. Her statement was offensive and uncalled for. She was very short with me. I never asked to get anything for a " penny " nor did I come to Family Dollar to get my items for free. I shop at Family Dollar approximately two to three times a week. Her abrasive tone and rudeness was uncalled for. I felt as though I was being treated like a common criminal. She never apologized. I am not sure if I would shop at that particular store again. I wouldn't think that this behavior from your managerial staff is representing the core values of Family Dollar. Thank you.

Marie Davis
from Plano, TX
This management at the new Family Dollar on Mc Cart is a very unprofessional team. The store on a scale of 1 to 5 was 1 it was about 5 employee'S sitting n standing in a group talking the store for that many working wasn't Organized nor clean. When u call for merchandise to be held n not only that the DM even called to make for sure that it was there n it wasn't there this is a problem with ur management team . Now this means that the General Manager didn't want to follow orders of her boss a DM or even care about Good Customer Service this is what I call a Rachet Mgr. That should be written up by her DM for not following orders not providing Good Customer Service to a Customer. The location is the New Family Dollar on McCart. N when the season for that merchandise comes around again that Mgr should pay for those 12 Solar Lights out of her pocket or she should call around until she finds it. If I was thinking I would have taken a picture so u could see for urself n I have been a Secret Shopper before this store would have score very low n everything ok. It was about 2 hours before closing it looked like omg a mess.

Debreka Duffy
from Decatur, GA
I have been an active citizen in the West End community since a child since before family Dollars was there. My boy's have been selling in front family Dollar for a while by them selling gives them no reason to steal. Every time my boy's make money they shop with family Dollars and the manager have the audacity to accuse my boy's of stealing. Now I'm very offended and want to take out a law suit for falsely accuse and harassing my boy's by judging them. My kids are honor Muslim boy's principle list students and are being judged. For my boy's honor I'm willing to fight in court.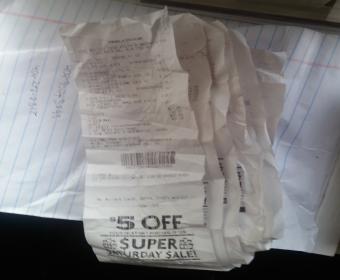 Andrea Goins
from Irvine, CA
My husband who is just out of the hospital from 2 hip replacements arrived at our local family dollar at 20 mins to 10. Closing time is 10 pm. They refused to let him in stating they where closed. He said but its not 10 yet. They told him they had to get the paper work done or they won't get out of the store to go home. All he wanted was 2 2liter bottles of soda. In the time he could have bin in and out and home and it still would've been 10. There is definitely a problem here. This is not the first time I have had a problem with the store. This store is on grant and stone in Tucson, AZ.

Rachel West
from Sumrall, MS
Purchase a charger cord for a cell phone got home was not in bag call the store the young lady that checked me out answer the phone, as I begin to explain to her that my item was not in the bag she proceeded to talk over me and say yes it is in the bag you must have dropped it or something and as I went to explain to her that I was searching in the bag that it was not in there she hung up in my face. I called back and just so happened one of the workers found it on the ground.
I record all my phone calls I allowed the other cashier to listen to how rude the cashier was and as I'm trying to explain that particular cashier is still email them off and when I told the other cashier that the proper way to handle this would be an apology and that's when the young lady sad hell no you ain't get no apology from me you must be crazy. Then she started throwing out smart remarks with a store full of customers that were all of African American descent and they were all laughing at me and that's what I told her that she was the one that was worth a s*** and I would not stand in her line if it took 20 minutes to get out of this store.

Alberta James
from Banks, AR
While shopping in a Family Dollar in Hampton, AR I was treated very rudely by employee Derrick Stevens. His rudeness developed as a result of my questioning the cost of the products Fritos and Cheetos that were advertised at 2 for $4.00 by a sign attached to the shelf. When I questioned him about it and told him the sign said 2 for $4,00 he said that because I purchased a $2.95 bag of Lays Potato chips the Fritos and Cheetos sold for $3.00 each. In my attempt to explain to him that the three items were not dependent upon each other for the sale price to count I inadvertently called him son. He became agitated and said very rudely "I am not your son". When an employee exhibits this type of attitude I find it a problem.
I paid for the items but decided to show him the sign. He continued to say the purchase of the Lays Potato chips voided the sale of the Fritos and Cheetos at 2 for $4.00. I decided to return the products with Derrick saying I should hurry up and leave the store. Thereby indicating that by questioning the price of the items I was a problem. There was no indication on the sign supporting what he was saying. He also said maybe I couldn't read. This employee was very rude and showed a definite need for training on how to deal with the public. I apologize if my reference to him as "son" was offensive from that point on I referred to him as young man. Because his attitude was so rude and disrespectful I told him I would spread the word. You are who I am spreading the word to about his attitude. I hope you will see fit to remedy this situation.

Michael Bruno
from Erie, PA
CEO Howard R. Levine or COO Charles S. Gibson Jr. I have scanned and attached the full story in a .jpg file. Use a picture viewer you can magnify with, in case it's hard to read from being small text. I reported the incident to the manager on duty, immediately after it happened. I went back the next day with my typed outline of what occurred to give to "head" manager, Allie. A few days later, she informed me it was passed to the District Manager to make a decision. I am not sure if it went higher up for the final decision, but the wrong decision was made by keeping this cashier employed at your store. Is this what you really want representing your stores?
Please take the time to read my full complaint. Additionally, I stopped in that store to ask Allie about the outcome. When she told me the decision came down to keep him as an employee, she was informed Family Dollar just lost 2 customers; me and my roommate. Rest assured, I will inform as many people in this neighborhood as I can about the garbage you choose to keep employed. As I left the store, that cashier was "working." Only the thing he was working on was hitting on 2 girls. Not old enough for him to be hitting on. Once again, he was trying to line up some snatch for later, instead of doing his job.
The District Manager, and all others who made the decision to keep him, should be fired immediately... as well as the nearly pedophile cashier you have working at this store. On a further note, I'm not sure how you can even come close to claiming a BBB rating of A+ for your stores when you have ALL these complaints. Out of 47 ratings, you were given 1 star 41 times. That doesn't tell you that your system is broken?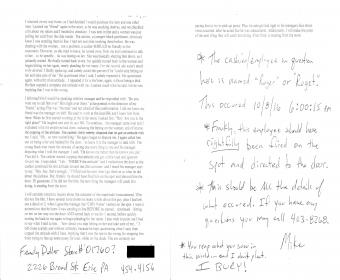 Sharon Untisz
from Maple Heights, OH
Today was the first time I went into a recently opened Family Dollar store in my neighborhood and it's also the last. The cashier never spoke one word to me. I went to the register with my purchases and no Hello no Thank you no nothing. The worst part is I think she was the manager. When the transaction was complete I waited for a thank you or anything. Well nothing! I even said You're Welcome and nothing but a crappy smile. I worked in retail for over 30 year's and never would have lasted that long or treated any customer this way. The stores address is 5522 Turned Rd, Garfield Hts. Ohio 44125. The tore number 10523 and the phone number is 216-518-1277

Yvonne Williams
from Providence, RI
There was a special on candy buy 2 get one free. I was charged 1 cent for the 3rd bag of candy. When I questioned cashier he became defensive, responded "it's only a penny". I responded your sign says buy 2 get one free, that's false advertisements. I asked to speak to manager, he said "I'm the manager". I asked for his name twice, he would not give his name, he rudely said I'll write it down, call who you want, they'll tell you the same, he then slammed the piece of paper on counter, when I looked down at it, he wrote in scribble. After I paid, he walked away. I said to my family member he's a asshole, he yelled and said what you say, I repeated what I said to who I was with, he walked over and said I can no longer come in the store. I then left. That is false advertisement and I don't care if it was just a penny he charged, free means Free not pay a penny..wonder how many he did this too!

J. Cliett
from Warner Robins, GA
I stopped at a Family Dollar at 3500 Napier Avenue, Macon, GA, there were three females standing around at the check out talking. I was not familiar with this store so went to the register, said excuse me to one older that was standing there, she ignored me as if I was not there, one of the younger females said can I help you. I asked if they sold stockings, she directed me down an isle, after looking they were out of stock. I thanked her for her help, purchased two packs of gum, stood at the same register as the older lady who was standing talking, again she ignored continued in her conversation.
Another young female said "madam, I will help you at the next register". I assume this older lady was the manager, not only was she rude by not acknowledging a customer she was having inappropriate conversation with the other two females about what she like to do with her boyfriend in the bedroom. This type of conversation should have not been discussed wile customers are present in the store, the store manager need more training and a better attitude.

Clyde E. James Sr
from Reading, PA
I would like to report a theft by a cashier of a Family Dollar Store, located at 57th and Vine Sts (5601 Vine St) in Philadelphia, Pa. Family Dollar #8419. On Saturday evening, October 15th, 2016, My mistakenly left her mobile phone at the cash register. When she went back to retrieve the phone, the cashier that assisted her informed her that a gentleman had came in the store stating that he was there to retrieve her cell phone and the cashier handed it over to the person, without verifying his identity, only because he gave the cashier my wife's full name.
When this incident was brought to the cashier's attention, and that my wife had not authorized anyone to retrieve her phone the cashier's statement was, 'Oh', well I handed over the phone to the guy because he gave me your full name. Well, here is my theory on what occurred. This particular cashier saw an opportunity where she, or someone she knew could get a phone, and either use it herself, or sell it on the streets of Philadelphia for cash.
The only way this 'stranger' could have known my wife's full name is that someone had to have told him. I believe that the cashier saw my wife's full name as she (my wife) was during the sales transaction. She (the cashier) then called a friend and told the person that, I have this very nice cell phone that a customer left in the store and I want it. She then told the gentleman her full name and told him to come into the store, come directly to her (the cashier) and say, 'I am here to pick up 'Doreen James' (that's my wife) phone that she left in the store, Hence is a 'Conspiracy', which is a Crime punishable by Prison time.
My Wife and I have already filed a Criminal Complaint Report with the Philadelphia Police Department, and we are in the process of filing 'felony' charges against this cashier with the Philadelphia District Attorney's office to have the cashier 'arrested' for theft. My Wife not has a replacement cell phone with the same number but all of her 'important' information is in her stolen phone that the Family Dollar cashier 'Conspired' with someone to steal, and just as if the 'CEO' of Family Dollar would like for someone to return his phone, if he mistakenly leaves it at a sales counter, and same as if the Manager of that Family Dollar store would like for someone to return their phone to them, if they mistakenly leaves it at a sales counter, and even if that very Cashier of that Family Dollar would like for someone to return her phone, if she mistakenly leaves it at a sales counter.
Well, my Wife, still wants her phone that she worked 'hard' everyday to purchase, to be returned to that very Family Dollar store and given to a manager, and for the manager to give her a call so that she can return to the store and retrieve her cell phone.

Matthew
from Wilkes Barre, PA
If I could give no stars I would. These people are the worst. Today I was at the family dollar breach in Wilkes Barre at 3:30. Ok so I shop for what I can get as hardly anything is stocked hardly ever or things are way over priced. So I found coffee I like go to the register with people who are waiting this idiot worker refuses to do his job and get off. And this is not the first event with these people. In time I got tired of the horrible worker and left. These family dollar corporate people are the worst. I'll never shop their again I'll stick with Dollar General from now on.

Harris
from Pittsburgh, PA
My fiancé works for the Warwood store. She is pregnant and was just in the hospital for 2 days. The manager Dawn refused to take excuses from the doctor and is wanting her to unload truck which she is 19 weeks along. Plus she has a scheduled appointment every month that she needs to go to and every time she brings it up that she is unable to work on those days she still puts her to work when she knows about the appointments. I think it is clear BS that this manager can't do her own job for truck and also has an assistant manager that is able to do the job but refuses to do so. Also every time this other girl wants a day off or request a day off she gets everything she wants. It is pure favoritism. Also she brought her daughter from another store to work in her place so she could do whatever she needed to.

Alexandria Miller
from Jacksonville, NC
I am a current employee at a small family dollar In Jacksonville, NC located on Maplehurst Rd. Now even though I have enjoyed my six months working with this great company I recently had some troubles with my store Manager. I have never been so disrespected and belittled by a boss of mine ever before in my life. As we were closing down the store for the night and counting the money there seemed to be a issue with the overall money total. We were short. Come to find out it was a issue with the way I put in my numbers in the system.
Know I consider myself a really careful person when it comes to counting out my money. So if I had made a mistake it was a common human error that we all do as humans. Instead of my Manager walking me threw what I did wrong she continued to make me feel as if I was unintelligent and not important in the work place. I went home that night and do to all the stress I had a anxiety attack and put my unborn child inside me at risk as well. I had let my job know I was pregnant a while back and would not be able to take on as much responsibility as I wished to take on. Instead they give me longer shifts and less days off.
Like I said at the beginning of this email I enjoy working for family dollar but I do not enjoy the way I have and had been treated. Please contact me via email if you need any further information or have in future questions about my complaint against management at the store I work at. Thank you for your time. Hope to here back.

Janice Benjamin
from Mount Vernon, NY
I tried to purchase the Cesar dog food special (6 pack at $4.50). The cashier attempted to scan the attached coupon it apparently would not register in your system. When your Manager Anthony tried with the same results he told me I couldn't have it free even though it is advertised.
Then he told me I should be the one to remove the coupon because he was trained not to remove this since Caesar's is not a Family Dollar product. I told him he had to honor the sale that is advertised. His response was that he is not losing his job because I want him to honor the sale and override his system. He still insisted that it wasn't his product just because it's in the store. It this point I called him an idiot who needed legitimate training.
He was rude and tried to find a solution to the problem. I told him I would file a complaint with his corporate office and BBB, he said he didn't care and gave me your number. I went to another Dollar store on 3rd street, Mount Vernon, New York and made my purchase with zero problems. He adjusted the sale purchase and apologized for the other Manager Anthony at Sanford Boulevard in Mount Vernon, New York. This store has a high turnover rate of managers, bad business.

Lakerra green
from Houston, TX
Went to family Dollar in Houston, Texas at Gessner and Braeswood on October 10th 2016 at 9:20pm on a Monday and the store doors were locked and it clearly states that the hours of operation is 9-10. The employee on the inside did not even look up to acknowledge me this is unacceptable especially since I past several other stores that had what I needed to go to that store and they closing 40 minutes early with no reason is outrageous I will not be going to this store anymore. I will definitely be taking my business else where. Attached a screen shot of the time after writing this review.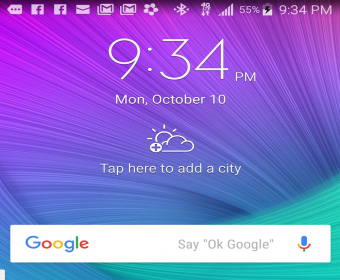 This is not a complaint but a compliment. I commend one of your Assistant Managers for being polite and gracious with customers right before the hurricane Matthew hit in Charleston, SC. Even though they knew he was the only one there to check them out they complained but he kept his cool and smiled. I have worked in retail for over 15 years and know that good customer service is the key to repeat buyers. Thomas should be applauded for being such an excellent example of giving good customer service under such circumstance. A raise in pay would be a good way of showing your company's appreciation of good customer service which by the way is hard to come by in this day and age. Thomas I wish you the best in years to come.

Vernita Mack
from Burlington, IA
On 10/07/16 at store #01879 2378 Rockingham Rd, Davenport Iowa, supervisor auth 539854/I approached the counter to purchase toiletry items. When cashier rang item's there was a price discrepancy, I asked the manager on duty (myrna I believe was her name, she refused to tell me her name when asked, but cashier mentioned mgrs name when i asked for corp number later) to please walk with me to verify, mgr refused to walk to simply verify price.mgr stated its right there I can see it from here.
I said there are two signs I just want you to see them both,she said no, I can see them from here and walked even further away, as though she didn't acknowledge the price of what the cashier and I both had witnessed. It was extremely unprofessional, and all I needed was clarity, on the price of my item. At that time there was no one at the register other than myself, please follow up on this incident, it became a very bad experience for me to go through as a regular customer.

Christine Kelly
from Tulsa, OK
I just left Family Dollar #103696 5630 N. Peoria Tulsa, Ok. I 'm still shaking, upset & disappointed over the terrible and unacceptable behavior that was displayed to me as a paying customer. I was at the check-out counter purchasing a box of Snickers Ice cream Bars when the cashier rang up $4.15 purchasing price.I remembered the sales tag stating $3.45 I then went back to the frozen food department and bought the sales tag to the cashier. The cashier then called over whom I assume is a store manager Mr. William Jones.Mr Jones looks at the sales tag then proceed to state in an unprofessional tone "This tag has expired" in front of a line of customers.
I then state that the sales tag was displayed in front of the ice cream and that was what I was expecting to pay.Mr.Jones goes on to state in a belligerent tone"If you be quiet, I was going to let you have them for that price". Now Mr. Jones is talking to me as I was a charity case. I then tell Mr. Jones that would be the correct thing to do,other than that it was false advertisement. He becomes totally irate and unprofessional displaying a negative image that I know Family Dollar would not condone with a paying customer. Mr.Jones then states" I'm not going to give you nothin" Mr. jones tone is more negative!
Jones then slams the sticker in the cashiers hand and walks off. I then asked the cashier for the manager's name. I proceed to pay for my merchandise and leave the store. Mr.Jones behavior was totally unprofessional and rude. Mr. Jones did not represent Family dollar in a positive matter. I'm sure Family Dollar would not condone the matter this particular situation was handled.

Linda
from San Antonio, TX
My complaint is on behalf of a friend of mine that went to your store on Nogalitos Street in San Antonio Texas. She told me that on a particular Friday of this month (September 2016), she went to this Nogalitos Family Dollar store and she asked one of your employees (employee #1) in English for dog food. The employee stated that she did not speak English and then my friend asked her in Spanish where the dog food was. Employee #1 then told her where the dog food was and my friend went to get the dog food.
When my friend returned to the front of the store to pay, another employee (employee #2) asked my friend in English what she had asked employee #1 and when my friend told her that she had asked where the dog food was, employee #2 lied to employee #1 and told employee #1 that my friend was saying that employee #1 should learn to speak English. Employee #2 was obviously wanting to start a fight between my friend and employee #1 and my friend then told employee #2 in Spanish so that employee #1 could understand, that she was lying and that she (my friend) had not said that at all about employee #1.
Employee #1, by this time angry because of the lies from employee #2, then got right in front of my friend's face and insulted her and then SPAT in my friend's face. My friend was shocked by this and so were other customers that also witnessed this incident. My friend refused to call the police and left the store even though the other customers begged her to call the police.
I told her to complain to your corporate office but I believe that she is too embarrassed to do this so I decided to do it myself. I cannot believe that you have such vile people working at your stores and I can assure you that I will never again shop at your stores if you do not fire these disgusting people and I will also ask my family not to shop at any of your stores again. These people need to be removed from your stores since they have no adequate manners to deal with customers. If you don't remove these people, this only means that you tolerate disgusting treatment of your customers and so in my opinion, you do not deserve my business. My rating for your stores right now is not even one star, but 0 stars.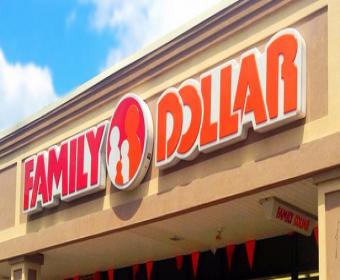 Alice Vaccaro
from Jacksonville, FL
The Family Dollar in Jacksonville, Fl on 5799 Ft. Caroline Road is in extreme need of organization (boxes of stock block the isles regularly). I went into the store today and there was a line at the register, which is not a problem, unless one looks around and sees three managers and another employee standing around in front of the second register talking. We, the customers, were not acknowledged. The line at the only open register continued to grow.
This is not the first time this has happened, but it might be the last time I shop at this store if the problem is not rectified. The store also needs to be cleaned on a regular basis, boxes should be removed from the isles, and customers should be recognized rather than ignored by the managers and employees.

Laura Barajas
from Louisville, CO
I went shopping to family dollar located at Orosi Ca and the store manager named Maria was not friendly at all or professional. I also find very strange that they ask for donations every time I shop there but yet there's no signs or papers anywhere stating what foundation they're collecting money for I believe she's scamming us customers and just wants to make extra money.

Joe Caudill
from Ashland, KY
I had 3 coupons I clipped from the Family Dollar Circular one was $1 off a lint roller one was buy one get one Lysol which was $2.25 and the other was a buy one get one gain $2which I thought was the 20 0z but it was the 40 0z I later found out. It was the $3 bottle. Regardless The cashier rang me up but overcharged me in fact she did not take the coupon for the Gain at all then she swore she did she called the store manager. They said I was rude but I had returned to the store twice to try to explain the cashiers mistake.
She could not understand that she did not take off the coupon. And until the manager asked her to pull it up on her past purchase history it wasn't there. I added the total in my head to show her what the difference was it was simple the lint roller was $3minus a dollar the Lysol was $2.25 for 2 and the dishwashing liquid was $2 she charged me $8 and some odd change. And the cashier had the nerve to pit the customers against me. I have been shopping here a long time as I live next door but I will be shopping Dollar General from now on.

Krista Tallant
from Chicago, IL
I was the manager of 3271 several years back and it was always put to us customer service comes first if it weren't for the customers coming in we wouldn't have a job to always greet and thank them for their business. I used to spend a lot of money in 3271 trying to stay loyal to family dollar after working for them for 15 years but I trade with dollar general now 99 per cent of the time because they thank me for coming in and and spending my money there and to come back.
It's also clean no clutter except for truck day and their employees are not all outside smoking at the same time with customers inside. I can't say that about family dollar the store is a mess can't push shopping cart down isle without running over something can't shop clearance racks very well things aren't price regular merchandise mixed in with clearance and the employees that smoke are by the entrance door so they can see when a Customer is ready to check out. You have to walk through a cloud of smoke to get in.
Can't complain to manager because she is one of them that smokes. The dm that we had would have hung us out to dry if he saw the store in that condition and the smoking by the door. It obvious the the dm now either doesn't care or doesn't show up very often because the store is a disgrace. Maybe he needs to make some surprise visits I guarantee he will be in for a surprise. Thank you for your time. All I want is to be thanked for business.

Mildred Youngblood
from Dallas, TX
I visited the Family Dollar store located at Polk and Camp wisdom in Dallas TX 9/30. The checkout line was very long and the cashier closest to the exit door allowed and checked out a customer who had not stood in line. She was made aware of this issue but ignore me and the gentle in front of me. We had been in line for several minutes.

Juanita Almaraz
from New York, NY
I totally love shopping at these Family Dollar stores. But not understanding why the products don't have prices on the shelve. Some do and some don't. And to find a person you have to walk to the front of the store. Please price all the items on the shelve. It can't be to hard to place a price on shelve. The bigger stores do it. Why can't they do this?

Jerome Woychesin
from Rhome, TX
My complaint is as follows: The Store Manager, when she is on duty, refuses to put heavy items such as a gallon milk which weighs approximately 8.3 pounds in an extra plastic bag for added support to carry out of the store. I have purchased the above item at various stores and asked it be double-bagged due to the weakness of the single bag seam. I have had the bag break and the milk busted on the pavement in the parking lot. I know these bags are inexpensive to purchase by the store. The Manager's only answer to my request was that she only orders one case of bags per month. My question to you is: Why is this manager's policy different from other Family Dollar Stores?

Justine Calderwood
from Salt Lake City, UT
I signed up for the Family Dollar coupon app, used it once and it worked well, went to a different store and clipped new coupons, checked out and got none of my coupon savings. I bought Meow mix with $2.00 off coupon, cheese its with $1.00 off coupon and Pringles with $1.00 off coupon. None of these came off and the checker said, "I don't know, I was told to sign people up, but I don't know how it works", I'm super frustrated. I bought these things because I thought I was getting a deal, but I didn't and the cashier was NOT helpful.

Vernell Taylor
from San Diego, CA
On Thursday August 18th my boyfriend went into the family dollar @ 777 N. Rancho Las Vegas, Nv and purchased a lot of items including a pair of glasses that cost $6 they came apart that same evening. On Sunday August 21st my boyfriend went back into the same family dollar and took the glasses back to exchange them only but he threw his receipt out. But the cashier recognized him and verified that he purchased the glasses. The manager wouldn't let him exchange them and was very rude and unprofessional I am including a picture a the glasses we just want to exchange it we don't want cash, plus my boyfriend bought it with his debit card.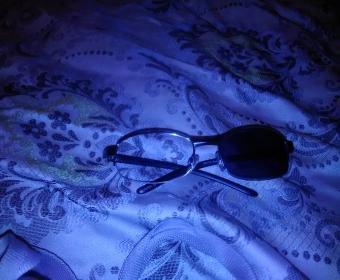 Charlene Glass
from Cleveland, OH
On Sunday August 21,2016 at the hour of 10;23 Am i enter the store two purchase item that was on sale. All Detergent. Buy one get one free. The location of the store located at 3407 Payne Avenue. Cleveland Ohio, store number 02334 contact number 216361-9477. The sale clerk was manager female name unknown she was only clerk at this hour waiting on customers. This woman had such poor ethnic of professional standards and customer courtesy that it was very ridiculous.
She was very rude, refuse to let my credit card go through make sale, shouted out illegal comments such as don't you rush me and disrespect me. This employee act like she was on some type of drugs doing her employment. Am very concern about her safety because how she violated my citizen rights in open door policy the next citizen wouldn't have allowed that misconduct of behavior and bad attitude of disrespect. She place herself in danger. The Administration need to inform of this employee bad attitude toward Family Dollars customers.
As i walk out, other customer inform me of there experience with this employee's attitude that also will lead to tort of Law: Discrimination. Thank you and please help resolve this complaint by contacting the Corporate office on my behalf. I plan to contact Family Dollar Corporate as well.

Kelly Crouse
from Paragould, AR
Went in to shop the sales had coupons with the exact same picture of the product and it did not ring up the coupon and they would not give it to me. They were rude they are always rude when we go in there. They said that the registers shut down at ten so, we had another transaction but they went around us and got the customers behind us that walked in 2 minutes before ten and we had been there over an hour. They were overheard saying that if we didn't check out before 10 we would have to leave our basket there and leave.
If you are trying to have a business and make money you let them finish shopping that way you make a sell. When you are at a restaurant you get to finish eating and you do not get run out of the place. The managers sure don't set there and complain that they have been there since 6 o'clock that morning and they are ready to go home. There is not one store in town who will not take the coupons. If it does not scan they type them in. Because they want to make a sell and have you return to there store. I will not go back to the store anymore as long as they are like they are in the store.

Bridget Waters
from Dallas, TX
On July 29, 2016, I bought store items at the Family Dollar Store No. 01451 at approximately 6:00 p.m., double check receipt and tossed the sales receipt. Then I went to the Ledbetter Rail Station and waited on my buss but decided to go into the Family Dollar Store located on Ledbetter directly behind the Ledbetter Rail Station. There was a guy picking up trash outside the store, I went into the store and the cashier told me to leave my reusable family dollar bag at the front. I put the bag in a cart that they had stacked up almost to the ceiling. I grabbed my reusable bag and proceeded out of the store.
As I walked onto the parking lot headed across the street to the bus stop, I was approached by the guy picking up trash, he accused me of stealing and told me to show him a receipt, I did not have the receipt in my hand, he, in a rage, told me that was "this is my stuff" I tried to explain to him that I do not steal and that I Just bought those items. He kept asking that I show him the receipt then he grabbed my bag, said he was going into the store to review the tape. Then the cashier came out of the store and asked me what did I come into the store to get. I told her I was just browsing.
Then the guy who grabbed my bag said his cashier just said I stole. But when I said I left the bag at the front of the store, he was still not convinced. She did agree that I indeed left the bag at the front of the store. However, she proceeded to call the police and told me to leave the property. The police came and found me next door at Walgreens and asked me did I just leave the store. I agreed that I did and told him what happened.
He advised me to call the corporate office. However, I went back to the Jefferson location and found my receipt I had thrown in the trash can. So the following Monday, August 1, 2016 around 6:00 p.m. I went into the store and informed the same cashier that I had my receipt and needed to claim my merchandise that I had spent totaling approximately 20.75. She was so hostile when she addressed me in front of several customers and I walked out of the store. She came out of the store in a rage and asked that she could not help me if I did not come back into the store.
When I entered the store she was adamant about the issue and proceeded to speak to me in a hostile fashion. I told her I would contact the corporate office since I could not establish a reasonable dialogue with her. I felt as though she was going to strike me at any moment. I left the store and called the corporate office number and am hereby requesting a full refund of the items that were stolen from me.

karen
from Philadelphia, PA
The manager was on her cell phone when I first saw her she appeared to be putting items on the selves she looked over at the line which had 11 customers I made 12 she went over to a register so I thought good she will open up a line. Well she did not I waited of about ten minutes. Went over to ask if she was the manager and did she plan to open another line? She was very rude raising her voice and said I 'm helping this customer. Not once did Krista the manager store#6928
Tell the waiting customers I'll open a line once I'm finished with this customer. She yelled out Corporate number for the customers to call in a complaint. I waited a total of 35 minutes in the store. Krista the manager was still "helping" the customer after I over herd her talking to her Regional Manager saying FYI a customer will be calling to complain; as if this was a joke. I have never experience such sub par customer service this Manager needs to be retrained she has no customer service skills FYI 6 other customers left the store in disgust.

Perrise Lee
from Southaven, MS
Om Wednesday, July 20, 2016 I went to Family Dollar located at 4724 Millbranch Store #1170 to return a bag of Laffy Taffy. The associate did refund me for the candy, but not before he laugh at me and tried to involve another customer. I told him it was stuck to the paper and I could not get it off. He tried to convince me that that's the way it is. Well, I have had it many times before and it was not like that.

Cheryl Jamison
from Columbus, OH
On Saturday July 9, 2016 around 8:15am I went into the family dollar store located on 2004 Centenary Blvd, Shreveport, LA 71104 - I purchased my items and paid for them. Just as I was walking out of the store the door 'sounder" went off and the employee (didn't get a name-sorry) came from around the counter and immediately began checking my bag - she also asked to check my purse which I pulled out my belongings to show her I did nothing wrong.
My boyfriend became upset so she and him had some words and she told him not to come into the store ever again because she was not putting up with "it" today. Thankfully, no other customers were in the store at the time because I would've been embarrassed.
I also want to add that I had gone into the same store a couple of nights before and the sounder had gone off at that time, but the attending clerk said it was okay to go through the door...so apparently something's wrong with the sounder and needs to be repaired - as far as I'm concerned, the employee who confronted me that day should have apologized and been a little more professional....I've been a customer of that store for many years now and do not want to stop going to it - I've never been a problem and never stole anything or attempted to.

Cecelia Godwin
from Mount Vernon, NY
My complaint and I speak for my neighborhood is the garbage. This store never sweeps the North 9th Avenue side of their location I am always sweeping what blows from their side of the street and lands in front of my house. Now they have several boxes just sitting there. And I have learned that the city has given them several summons. Apparently this means nothing. This is a constant problem that needs to be corrected! I really feel if the property cannot be maintained the store should be closed.

Deborah bowens
from Chicago, IL
5245 Riverdale rd-- not necessary a complaint on store service. But the trash bin on the outside a structure was built for it and it is parked on the outside of the structure and trash is building up. We live & work in a nice area. Please fix or I will call the corporate headquarters next to tell the CEO of Family Dollar what his employees are doing.

Sheila Sellers
from Lufkin, TX
I went to the family dollar on Frank St. in Lufkin, Texas on Sunday June 26 around 8:30 pm. I was ready to checkout with my one item but no cashier was there. Another gentleman came behind me and see he didn't see a cashier he yelled "hello". Eventually a cashier stomped to the register, she did not speak or address me in any manner. She heard me talking to the gentleman behind me and she stated "what did you say" I just looked at her then she stated again "what did you say" I told her I said if I did not need my item I would leave the store because you are being rude to the customers.
She stated that she was not being rude, and I was the one with the attitude and then rolled her eyes at me. I asked her for her name, she stated that her name was Kim, then I asked her for her last name because I was going to contact the corporate office, she stated none of your business. At that point Kim threw my coins in my hand and refuse to put my dollars bills in my hands. Kim ordered me to leave the store. I left the store immediately and attempted to call the number that was outside of the store. There was no answer. I do not want Kim to lose her job, but please talk to her about her customer service skills. I go to this family dollar the time. I do not want to have another run in with Kim.

Floyd Anderson
from Los Angeles, CA
I went to family dollar to get detergent when I was racially profiled. I was accused of sticking something orange in my pocket No apology was given and management stood its ground like I dropped the item in question. I am a black shopper. And at the time l was the only one humiliated.

Kimberly
from Fort Smith, AR
Saturday 06/18/2016 I entered Family Dollar Store #3377. Line of customers as my two grand children walked behind me and I was looking at them to make sure they didn't touch any of the toys on the end caps. The next thing I hear as we are down the isle heading to the card section was the cashier in a loud voice say, "no running in store, no horsing around!" I thought there must be some children some where else I couldn't see because surely she wasn't addressing my grands who were directly behind me.
I turned my basket around and went down another isle and was facing the cashiers and I asked the question were you addressing my grand children and she said I don't know who they are with! I told her that they are with me and I have this under control. I was just floored, 1 because I have seen on more than one occasion children literally run rampant through a store, open toys and play with them and then just walk away when the parent they are with is ready to go. I'm not sure who she was impressing that night, but she totally had me upset over her ignorance. There is ALWAYS a big turn over in this store, but this is the first time someone has EVER had to "attempt" to put me or my grand children in check. I'm also sure there is nothing going to be done about it.

Cheryl Thomas
from Kansas City, MO
I have called and complained regarding this store a number of times and I am complaining again, it appears that you are blatantly ignoring my complaints regarding this store, #: 07141 3901 Indiana Ave. Kansas City, Mo., 816- 861-2596. The store is unkept from inside & out, there is trash all over the parking lot, trash cans & dumpster over flowing with trash, also there is very poor lighting at night in parking lot. Inside the store shelves are not stocked, boxes all in the aisles, customers have to wait in one long line to make a purchase this is trouble and unacceptable. I will find out what other steps I need to take to insure this matter is addressed, since you don't appear to be concerned.

Wanda Barnette
from Raleigh, NC
There's a new manager at store# 10367 her name is Elizabeth, I don't know her last name, but she is rude to the customers and her employees, memorial day weekend food example, she left the store piled up with boxes that had just came off the truck with one employee there to empty and stock the stuff before the next truck came in the next morning, the store was a mess, I overheard her saying that she came first and that she was going to "drug it up" for the weekend, she never greets the customers and the employees have nothing nice to say about her, everytime I go there and see her car in the parking lot I leave, she's very uncomfortable to be around and from what I've observed she's very lazy also. I would like to see her removed from this store, it's the only store in my neighborhood that I really liked, until Elizabeth came.

Olivia Jennings
from Greenville, SC
I went to the Family Dollar in Greenville, SC on Laurens Road to purchase a bag of brown rice along with a few other items. When I got home and opened the bag of rice to pour it into the pot, I noticed that there were what appeared to be small webs and dead bugs in there. As I looked closer, there were worms and maggots crawling in the bag. I will be further pursuing this matter!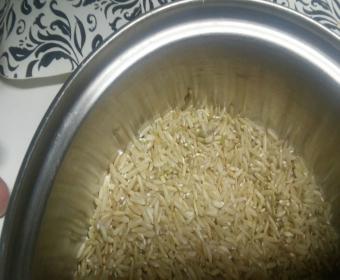 Jeffery Lewis
from Fort Lauderdale, FL
I purchased your "Family Chef" coals. On the bag says easy lighting and long lasting. This product is garbage. I light the coals with fluid trying to get the coals hot, then the heat fizzles out within minutes. Wind start blowing coals fizzles out. I been barbecue for years and this is the first brand of coals that is a complete failure. Please do not sell any of these coals to customers, because they will be pissed off like I was.

Brean Jackson
from Holly Springs, NC
I was passing through Roxboro NC and stopped at Family Dollars on Madison Boulevard. I discovered that the manager I think the name was Dreama. she had a no care attitude when I asked a question. She was on the cell phone, walking around rolling her eyes. Not a pleasant person at all. According to the little cashier she's like that with everyone. If this is the kind of management you allow in your stores that's not good. If I'm in that area again I will be going to Dollar General or elsewhere. This is just a heads up on the fact that Family Dollar in that area will be losing business if that irate Mgr. keeps up her pace.

Bonnie Schoonmaker
from Hermitage, PA
Please get some new clerks/management at our store in Mercer Pa. The store is always empty. Rude clerks and the customer screen is never able to be viewed. We have a Dollar General. Always busy. We need this store, but, don't need these clerks that don't care. After being rudely treated, I told the clerk that is what is wrong with this store...bad attitudes. He said he did $4000 in business day before. The store is dead. No customers. Rid this store of its employees and hire in all new staff. Mercer will thank you for it.

Pat Calvert
from Newport News, VA
The service was great and the sales rep personal. It's you, Family Dollar corporate offices, I'm pissed off with. Opening your store on Easter? Really! Are you so hurting in revenue that you must open on holidays? I think not. It's pure greed and you should be ashamed.

keshia
from Fort Worth, TX
I went to the Family on Martin Luther King that just opened. First, the manager didn't even greet me when I walked through the door on March 10, 2016 at 8:45am. She just signaled for me to come to her register. I told her that I had a return and she immediately told me that she couldn't refund me the money for one pack of my underwear that I brought back.
I told her that the back of the package said that if I'm not 100% satisfied with the underwear that I could return them within 30days for a refund, and she got an attitude. I asked her could I have my original receipt back and she you don't need it because you have nothing else to return now. I just left after that without the receipt she was suppose to give back to me. I wanted the receipt to make sure the refund money went back to my card.

Wanda Westmoreland
from Arlington, TN
I got a Family Dollar code after looking for a long time on your site and then downloaded your coupon for xtra washing liquid. Went to store to cash it in and was told that they could not use internet coupons and that mine did not read. What a scam. The Family Dollar advertisement stated it would be $4. with coupon. I won't be going there again. This has happened more than once.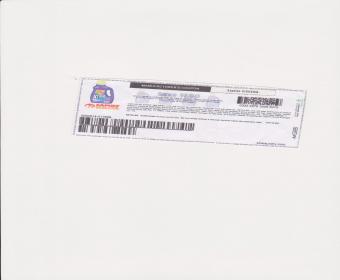 Shelly oconnell
from Luverne, MN
Employees of Pine River mn store are rude! Always on cell phones, smoking on family dollar grounds, in front of store doors, and when helping customers, they're in a hurry so they can get back to their phones. Also cussing a lot. I shop here a lot but when dollar general opens, I'll be shopping there.

william hehl
from Waterbury, CT
I have recently sent a complaints email to Family Dollar on Friday 01/29/2016 with no response pertaining to a visit that I made to one of the Family Dollar store locations on Thursday 01/28/2016. On Thursday 01/28/2016 at 9:40 p.m. I tried to shop at store location #2434 at 625 Wolcott Street in Waterbury,Ct. As I walked toward the door two employees were sitting at the register talking. One woman got up, walked over and locked both the in and out doors.
I tried to open the door and the employee told me they were closed and she had to count the drawer.
I informed her that the store hours posted said they closed at 10 p.m. and I only needed five minutes to shop. The woman said they were closed and to call corporate if I had a problem with it. I asked for her name and position and told her I would be contacting corporate. She stated her name was Graciella and she was the assistant manager there. Due to this circumstance, I was forced to go across town to another store to purchase what I needed.
I have been shopping at this location for years and usually spend between 100 and 150.00 dollars each time I shop there.
I have never seen such rude customer service. The week before my wife and I were shopping there and the same individual was taking care of us at the register. She made us wait forever to pay due to standing there and talking with a gentleman who didn't even work there. Again on Monday 02/08/2016 at 2 p.m. while shopping there and being rung up by another employee, this same individual came over and sat down on the lower counter where the bags are kept. She was blocking the other employee from reaching for the bags while she was talking to someone in Spanish on her personal phone.
If this behavior continues I will be forced to take my business elsewhere. My wife and I also work in retail, and as managers are both aware of proper customer service. This individual is totally unprofessional.

Dianne Klinger
from Lansing, MI
I appreciate your store (the staff is friendly and seems to be dedicated). The selection of products is excellent. Displays are orderly. However, in our rather nice community, I feel that the interior and the exterior of your store is way below par. The storefront is really quite unappealing and the floor inside is rather nasty looking (it has been even worse perhaps 2 or 3 years ago). It is impossible to "park" a shopping cart at the front entrance. Carts must be pushed into the store from outside through a heavy, non-automatic door. The back entrance has no ramp for taking a cart into the parking area to unload a large purchase. I hope someone in a position to evaluate this location will take a look and see what I'm talking about. There is a newer dollar store in town; the store is much nicer, but Family Dollar usually carries the products I need.

Rita Brooks
from Jonesboro, GA
I visited the family dollar store in Love Joy Ga. and ask edthe sale representative if this location sole matches and if so where located. The sales representative response was "Why do you need some." my response was "yes, that is why I m asking." Per the sales representative " I was a joke". Others in the store began to laugh. I feel that I 'm not visiting family dollar store for people who want to perform in front of other customers, or for people who want to be on comedy view/stand up comedy, I visit the store to purchase items that I need. I use to visit this store and found the customer service was professional and customer directed prior to this new management. I feel there is a need for customer service training at this store.

I went to the family dollar at 901 E main street in new iberia Louisiana and i heard the assistant manager making racist remarks about white people. She was on the phone and saying white people stink and they are so annoying and loud. The assistant managers name is Enchanted. I am not sure of her last name. She is so rude to her customers and always talks about them while they are in the store. This is not the first time i heard her make a racist remark. I suggest something be done about this before that store looses a lot of business because of her.

Officer Calvin
from Decatur, GA
I am a Security Officer at the Skyland Shopping Center in Northeast Atlanta Ga. FD Store #1767 is one of our tenants so the Family Dollar employees at store #1767 have seen my very frequently. Anyway on 12-18-2015 at approx. 4:30 pm, I made a purchase at the store located at 3412 Clairmont Rd. Atlanta Ga 30319 of a few small items(nuts, soda, pens. I always ask for a receipt which was given to me by the store Manager (Troy) because I basically work outside and NOT in the tenants stores such as Family Dollar #1767. I will take an paid items OUT of the store and leave them on a small can outside the store just in case I have to return.
I could not locate a FD receipt for the items that day because it may have been a little windy outside and the receipt could have easily blown away onto the parking lot in front of FD store #1767(3412 Clairmont Rd in Atlanta, Ga 30319.) I went back into FD store#1767 and looked around the checkout area for my receipt not knowing if it was blown away outside or whatever. I still could not locate my receipt so I simply logged the small items down on a daily Security Log that I use for Skyland Shopping Center. Remember I am MALL security and not a Family Dollar employee.
Jeremiah (22 year old male) whom is a cashier at the FD# 1767 notice that I did not have the items that I had just paid for and asked me if I had wanted to try some funny looking candy that he had purchased at the FD candy aisle. After I tried it Jeremiah stated the following to me,"...you have never tried this befo'?...." I stated to Jeremiah NOT to call me that?.....Jeremiah then stated."...DON'T TAKE IT PERSONAL...I DIDN'T CALL YOU N****...I CALLED YOU N*****!"
I told Jeremiah that he would feel very upset if I called one of his relatives a derogatory name and he (Jeremiah)stated,".....IF YOU DO...THEN YOU WILL BE DEALT WITH..." Troy (25 year old black male)was standing RIGHT next to Jeremiah when he made those terrible remarks to me and DID NOT SAY A WORD TO JEREMIAH? Nothing. No stop. No be careful what you say to the customers. Nothing. TROY has recently become the FD store manager a few months but he still has got to say something to Family Dollars employees that use words like N****** and S*** and other words defaming minorities.
I am asking that Jeremiah me harshly disciplined and/or transferred out of FD store #1767 for his behavior towards Security Officer Calvin Thompson of the Skyland Shopping Center in Atlanta Ga 3412 Clairmont Rd. 30319. If there is no action against Jeremiah (witness Troy) for his racist comments towards the staff, then a complaint may be filed against the Family Dollar Corp via the Better Business Bureau and/or Federal Trade Commission. A copy of this complaint has been forwarded to the American Civil Liberties Union for the nasty comments that Jeremiah of FD store #1767 made towards Officer Calvin Thompson as the Security Officer was making a simple purchase and went back into the store to retrieve a simple receipt.

Henry A Slapnik
from Cleveland, OH
I live down the street (so I walk) go to Newburg Hts. Family Dollar store #11103 I like the products and prices. I shop like 10-15 times a month for food, cigs, and cat food. Most clerks and managers know me and I get along great. This morning at 8:00 am I went there and the clerk who is a young African American named Laqueesha got mad for asking a price for my smokes. She got the manager to ring me up, so threw my cigarettes to him across the counter and they hit the wall? manager? then floor. So I should of got another pack, since these were damaged. The only reason I brought up race because she is rude and I also had a run in with another female of this race. I have family members who are mix couples (black and Puerto Rican) so don't you dare think it is me.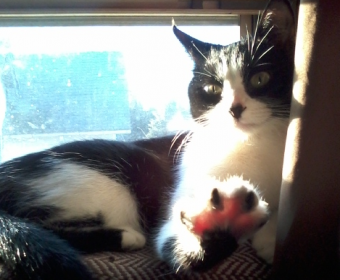 Michoe Garnett
from Evansville, IN
My daughter who is 11 years old was accused of stealing something out of the Family Dollar located at 1617 Lodge Ave in Evansville, IN. First of all my daughter does not have to steal anything. I make sure she has money to purchase whatever it is that she wants. I do not appreciate the accusation at all. We have spent a great deal of money in that particular store. I like something done about this. I am not sure of the clerks name he was a older Caucasian male who was working around 9pm on December 4, 2015.

Robert Compton
from Chamberlain, SD
Went to the store located in Chamberlain S.D. This store is always dirty, empty and full boxes block most of the isles. New clothes, product, etc. on the floor. This particular day, Sunday, Nov. 22nd, I went in and two girls were working. One's name is Amanda, who worked there before but quit and now back, I didn't know the other's name. They were just talking very loud, yelling in fact at each other. Discussing their personal business, the stores business and anything else for the entire store to hear. (This Amanda is always loud and obnoxious and I was sorry to see her back).
When I came to the counter with my items I also asked for a pack of cigarettes. Amanda, who wasn't at the register said I got 'em, just throw me the keys in which the girl at the register did. Amanda got the pack of cigarettes and instead of handing them to her, which she could have easily done, she threw them at her. The cigarettes flew over her head, hitting some items on a shelf a couple of isles over from the register. They both laughed hysterically at this. I then said get me another pack, both of there replies were "We can get these for you", as the register girl ran to get them. I repeated that I wanted another pack instead. Finally Amanda got me a new pack. I don't know who runs this mad house but obviously they don't know what they are doing. These girls shouldn't be working together alone in this store and I would further say shouldn't be working there at all.

Sherry Works
from Gaffney, SC
Well, it was at the location in York, SC. And I am a couponer, and I try to be honest about doing what I do because I enjoy saving money. But when I go into a store and the cashier has an attitude because I want to use my coupons is ridiculous! I heard her tell of one the other cashier's, "I don't know why these people think that just because they coupon, we are supposed to cater to them." Now, that was a rude statement to me in all sorts of ways! One, because I'm black, and two, because I coupon. Well, needless to say that I was offended and don't plan to shop there anymore.

Joel Elkins
from Pasadena, TX
Went to return a mop and the manager was very rude and loud infront of other custermers and would not exchange the mop with out receipt he accused me of trying to make a gain off this mop I just wanted to exchange it the mop cost a hole 9 dollars he said he would run store his way. This boy could not have been more then 22 yrs old and was yelling and scaring people and kids it was the family doller on spencer and blueberry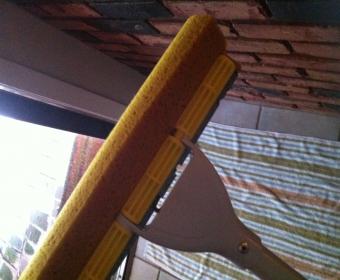 Purchase on 10/2/2015 $28.25 using debit card - Cash register did not accept -The manager tried two or three more times before moving to a second cash register. The manager tried the card once more then asked if I had a check. I then wrote check # 210 in the amt. of $28.25 that the cash register did not accept. The manager suggested we try another check. I then wrote check number 211 for $28.25. The cash register did not accept that either. By that time the customer line had begun to double and customers were disgruntled. The manager said that he was sure one of the transactions had gone through and allowed me to take the diapers, which were needed immediately, and the other misc. items I had chosen.
I checked my balance before I made the purchase. I had exactly $50.00. After the first 28.25 transaction cleared my balance was $21.75. The subsequent attempted withdrawals were dated 10/2, 10/2 again, 10/9 and 10/9 again. The supposed return checks were then turned over to a collection agency who attempted again on October 6 and again on November 12, according to the person I talked to at that agency. The total number of unsuccessful attempts was 6 @ $30.00 each equaling $180.00.
My meager $21.75 was lost in the transactions. I don't want to have to wait 10 to 14 days for reimbursement of $180 + $21.75 totaling $210.75. I deposited $100 on 10/27/15 to keep the bank from closing my account, which still left a negative balance. I went back to the store on 11/17/15 to try to speak with the manager that conducted the transactions and was informed he no longer works there. I want to be able to go to the store, I think the store # is 9277, and pick up a check or cash for reimbursement. I shop regularly at Family Dollar, normally at 2509 31st Ave. No., Birmingham, and receive exceptional customer service. Looking forward to an immediate remedy and a continued mutually beneficial relationship with your company.

LaPorsha Allen
from Saint Paul, MN
On October 16th George, the store manager of store #05436, said hello sweetie when I entered the store. I said hello but no sweetie. George yelled back he calls everybody sweetie. I was buying a Gatorade. So I got back to the shortest line, his register and he did not want to ring up my groceries. He dropped his head, he took the Gatorade really slowly. Someone came up and gave him a high five. George said to him," Yea, I know man." I don't know what he was referring to but I know he was trying to make me feel wrong for correcting him. I told him I want to use my own bag. He slowly gets my bag behind the register. Slowly takes the Gatorade out of the Family Dollar bag and hands me it all.
On September 13, 2015 I was being rung up by his co-worker, he butted in and said, "you got the kind of bags he likes to steal". On September 9, 2015 as I was entering and putting my bag behind the register, George was falsely accusing someone for stealing. The guy he was accusing stayed calm and told him the product was his. On another day I was at checkout and commenting on the fall days with the cashier; George butts in. He butts in by coming across the floor from where he was sweeping and says to me rather then co-worker that he has to stop smoking cigarettes. I have never held a conversation with him so I thought it odd for him to continue a conversation they were having but he was staring at me.
Im writing this to have a written record of why I would sue Dollar General for allowing there manager to continue to try to humiliate, sexually assault, and dominant someone else's shopping experience. Furthermore, I will take this step if his actions continues and/or if he steals anything from my bags while my personal items are behind the register. I have been shopping at Dollar General to a point where I expect good customer service. I just moved into this new neighborhood and Im unwilling to continue to excuse his aggressive behavior. Im asking for a quality control visit, and a reprimand of some sort because his behavior is intentional. So he could stop on his own, I don't think Im the only customer he harasses. So the level of corrections should be left to Family Dollar, whom is responsible for his actions.

jeffrey adkins
from Fort Wayne, IN
I went into the family dollar store on bluffton rd fort wayne Indiana on 10-27-2015. I was in line to check out with 1 person in front of me. everything went fine for that person however when I got up after standing there for over 10 minutes they were having a problem with the scanner. after watching the cashier hand put previous customer in manually, the cashier couldn't do mine. the manager came up and shut the register down and moved to another one. I asked if this was going to take long and that I would just go to another store. the manager had an attitude which in return made me angry causing me to walk out while muttering a word I shouldn't have used.
The manager then came running out the door telling me to never come back there. I tried to say I was sorry but she just flipped me the middle finger and said f##k you! do I deserve to be banned, No! Was I sorry Yes! but do they need a manager who will follow you out the door doing what she did and said! No! That is not too professional, and I wasn't either but I was not working! I doubt anything will become of this but I wanted to voice my opinion!

Bill Mee
from Mount Holly, NJ
I was shopping at the Family Dollar located in Mr. Holly , NJ. Went into the store and got the things that I needed, When I got to the cash register. He began scanning and I noticed that there might be a price difference. He said you show me where you saw a lower price. I said I may have the wrong price I said I may be wrong, He said you probably are wrong. I started down the isle and he kept saying I know my prices, I said look man I am not going to argue with you, we got to the toilet paper section and he in a very rude way. He then held his hands in the way saying show me where you see a dollar price. I the started to get angry and tried to walk out of the store and he kept following me to the store exit. At this time I said some rude comments to the manager, I can not take someone being that close to me. I then got very angry and said some things that I should not have said. He then proceeded to tell me to leave, and banned me from store for future use, and if I do go back there he would have me removed removed by the cops. He has been rude I the to not only me but I have been there when he has verbally corrected his staff in front of a group of shoppers. My phone number was given to Family Dollar corporate. Can someone from customer service please call me to discuss. Thank you in advance,

Tauhidah Ager
from Richmond, VA
There were four store employees on floor(women) including the store manager on the same aisle supposedly putting up merchandise. They were doing more talking and arguing with customers in reference to the there only being one cashier behind the register with 13 people in line. The young cashier was upset because of the manager's deliberate non response to needing help. Eventually the cashier began to ring the bell loudly for some assistance. The manager walked around to the other cash register but not before another store employee( young lightskinned girl that was putting up stock and arguing with customers) wanted to know why she needed help. At that moment I was paying for my merchandise and answered that obvious question for the young lady.
I was in that store for over 10 minutes in line before anyone acknowledged the young cashiers pleas for help. This is an unacceptable way to run a business. This is also a racist situation. The stores in the black neighborhoods have the least qualified personnel running its stores. or this could be Family Dollars ignorance of great customer service, cleanliness of stores and organization and merchandising. I expect and require a response from your company in reference to this being addressed and investigated to say the least. If there is no response I will be forced to bring this to the attention of the community and public officials. I expect to be treated as a paying customer and not some stereotype. This happened on Tuesday October 20, 2015 at the store in Richmond, Va on 25th and Fairmount Streets in historic Churchill area.

Laurence Hazard
from Providence, RI
I purchased a Sylvania portable DVD player several months ago and it no longer $9 back for the product after I paid $35 for it. I can't find the receipt. Tried to call Family Dollar customer service and there was no answer. Would be great if someone can help me contact them so I can get a refund.

Anthony Aguilar
from New York, NY
Store location#4318 Elsmere KY. I shop at this location every other day just about. Now 4 months ago I asked Tony the manager if he could order some more wheat bread, he said ok. 2 months went by and no wheat I'm getting mad I ask again he said that the supplier is suppose to put some out. look I'm fed up its know 4 months latter and still no wheat whats going on please help me. I mean its only bread don't let bread cost you a loyal customer. I would like to recognize two employees at this location. Lets start with Tony Manager he is a hard worker always polite, suggestive sales he deals with problems very well. Now Shellie Ass, Manager awesome she can do it all she suggestive sales, very nice to people hard worker look Shellie works when she is sick when your under staffed very dedicated employee. If we cant fix this problem with the wheat bread I'm going to take my 6 hundred dollars some where else. Those two employees I mentioned needs to be recognized by you prays them make them feel wanted.

lillie gwyn
from Washington, DC
9/27 in store #3857 WSNC line seven people deep only 1 register open..asked for a manager to open a new line she the manger came up looked and walked away manger's name Katie Moore I was told...two or three customers in line made the comment she never does any work its always like this in here.she didn't. Feel as manager it was her job to do a lowly job of opening a registry..i spend a lot of money in your store if you don't like the neighborhood you open in,why are you here .i think you need to have a talk and additional training of manager's as to what their job description consists. Of and how it essentially good to jump in when lines are longer than usual to keep customers from just putting. Their items down and leaving. Because service sucks.. The cashier was doing a great job being as nice as possible and the dumb manger just watched and wasn't doing anything!!

Jerome
from Rocky Mount, NC
I want to this store around 9.30 am 09-25-2015 I had a cart fill with different items the amount total came to about $60.00 I only had a $100 the white lady that check me out stated I just open up and I don,t have change to give you back the different you need to go somewhere and get some change. It is hard to understand why she did what she did when my total was around $60. Did she do this because I was Black.

Mary Kelley
from Madison, AL
I have a Family Dollar located in my neighborhood. The store is located on highway 72 and Mastin Lake Road in Huntsville, Alabama. The lawn at this store hasn't been cut for several week. I asked the store employee if the lawn could be cut and keep neat. The employee states it was nothing he could do and if I had a problem to contact the corporate office, I am in a neighborhood that contains a high percentage of African Americans but the lawn are maintained. The store is located on a corner and makes the appearance of the neighborhood seem poorly maintained. The store provides a need for the community but it should not affect the appearance of the area in a negative manner. I would appreciate the lawn being cut this week (9/22 -9/26). Thanks for your cooperation.

Joyce McIsaac
from Waltham, MA
I am a very good customer to your Moody St Waltham, Ma. store, have been shopping there since it opened. The manager you had before who just left this week ( Steve) was great helpful with whatever you need. But yesterday I went in and there was a new guy there I guess manager. First he was very rude, when I went to cash out I had 3 coupons for my products, I asked first the new cashier if the correct price one of the products, she didn't understand don't think she spoke English, but she was trying and nice, she looked to this so called manager.
I tried to ask my question he ignored me and just keep redoing the transaction canceling what she did and rescanned everything three times as I and others waited, if he just listen to me and made eye contact this wouldn't have happened then with one of the coupons register took coupon but he took it out I ask why got a grunt, so I took coupon back. I am really upset about this, I go there for good products and service. If this is how it is going to be I will never shop there again, and I will let everyone in Waltham,Ma know ( know alot of people and I bring elders there twice a week) Please advise how my complaint will be handled.

John A. Lappart
from Holyoke, CO
Sunday night 6/28 at 8;55pm, 5 minutes before closing, I walked into the Family Dollar Store in Holyoke Colorado intending to buy some Powerade Sport Drink for the electrolytes after a long hot day working on my farm because I often get leg cramps. As I entered to store a young man with a name tag Kent rudely said -"you have one minute", in those words, nothing more. His arrogant manner, rude speech was insulting, offensive and upsetting I asked him for his name full but he refused insisting I just leave. I came from the field dressed in work clothes which may be part of the reason for his attitude, in a farming area it's quite common. I'm 68 years old, own my farm and am well known in this community, as I walked to my car an friend who observed this commented on his rudeness, in a small town word gets around.

Rhonda Watkins
from Buffalo, NY
I was at Family Dollar store #05242 located at 2526 Bailey Ave on June 11, 2015. The line was full and moving slow. My Fiancee' located another Employee and asked if another line could be opened. The Employee came to the register and began punching in codes on the register. Another customer asked if he was opening and he stated not yet. The line slowly moved forward and the other Employee never opened his register. It was finally my turn at the register and the cashier assisting me stated to the other cashier you counted your change slow on purpose and the other cashier smiled.The cashier assisting me gave me my change after I paid for my purchase and as I stood waiting for my receipt he ate a hand full of Doritos first. Very displeased with rude service. You should maybe do an Undercover Boss to see what kind of Employees you have representing your Establishment.

I was at Family Dollar on 05-01-2015 @ 12:42:25. I was at store #01388 320 E. Sangamon St, Petersburg, IL 62675. I had 5 items and my change back should have been $16.78, instead it was $15.78. She put the ticket on top of the bills and the change on top of the ticket. I noticed it when I got home and she didn't count my change back to me. This store is close to a high rise with old people. How often are people short changed? I won't be going back to this store. It's just $1 but I'm more worried about the elderly. Please check this store out. I still have my ticket but that won't help. Those dollars add up.

terri rodriguez
from San Angelo, TX
The manager, Destiny, at Family Dollar in Robert Lee Texas is so rude to the employees. I used to spend 300.00 a month but ever since she's manager, I won't go in there. She is so rude and is always on her cell phone. Her boyfriend comes in there and goes in the back with her. That is wrong. She even fired a good employee who did everything just so she could hire her friends.
I would like to see Teresa Fernandez back to working. Please get rid of this manager! Everyone around here does not like her! Some people won't go there as long as she is working there. She is nasty and also yells at employees and treats them like kids. Please do something so I can shop there!

Mechile Williams
from Camilla, GA
This is my second time writing to you all. On 4-4-15 I went shopping there that day I had the family dollar coupons 5/25 and $3 off plus other coupons that expired that day the girl was new that ring me up and the coupons was not coming off like they should so I did not say anything to her I just said that I would take it back the next day when the manager was in so the next ay I took everything back the manager was the only one working when I went in I was the only customer everything started out good she was going over my receipt she went through the coupons in which I use so the store good full and we stop until she waited on the other customers so she gave me a refund by the time she gave me the refund the store was full again remind you she was the only one working store is clear now she re rings my stuff back up for some reason the cash register froze or something and then she just started going off she went from being great to an evil BITCH saying the coupons would not take and I could not use a 2.00 one cause the Tresemme was on sale for 1.75 and she would let me have it for .25 I could not make her realize that it was not .25 it was 1.75 and .25 was overage she was so rude and I was offended because I have been shopping in FD just as long as it has been here and never no problem with no one but her she gave me back my coupons all but my 5/2 coupon on nivera.
This is my break down (2) Head &Shoulder $2.00 each coupon 3/2 (1) Tresemme 1.75 $2.00 coupon (2) Nivea $4.00 each $8.00 $5.00/2 (4) Suavitels $3.00 each $12.00 2-$2.50 on 2 which was $5.00 on 4 (1) Mitchum $3.00 and a $3.00 coupon. my total before taxes was $28.75 had the FD coupons 5/25 and the $3.00 so that was $8.00 leaving total 20.75 my coupons $18.00 my total should have been $2.75 taxes added $1.92 total should have been $4.67 and I tried my best to explain that to the manager she could not see I know my total was not $15.41. if you coupon you gonna have your total figured out when you go shopping and my Suavitels pearls had a high $2.50 value and they expired that day so mad.Your Camilla Ga Manager needs to learn some manners and stop being a hot head because I even told her to figure it up on her calculator and subtract but she would not just so disrespectful and she need couponing lessons because the next time it might not be me all nice and just walk away.

Told manager at my local Family Dollar that the milk in the fridge was expired and her response was that milk is good two weeks after expiration date. What? Seriously!

earl brown
from Cincinnati, OH
Your store located at 1801 Central Pky, Cincinnati, is perhaps the worst display of " customer service " I have ever witnessed. The cashiers are often rude, talking, texting and even yelling back and forth at other employees. They seldom if ever greet or say, "Thanks".
My family and friends have experienced the same rude treatment at the same location for better than 2 / 3 years. Stay clear if possible.

Brenda Ratley
from Covington, LA
I often go to the Family Dollar located in Franklinton, Louisiana. The conditions of the store continues to deteriorate. It is so messy and cluttered you cannot shop. The last 5 times I have gone in there ( some of the times in the morning and some past noon) shipment boxes have been placed in the isles blocking anyone from retrieving items to purchase. Clothes from the racks are scattered on the floor which is a hazard as one elderly lady almost fell today . As a matter of fact one lady shopping was so aggravated as to the disarray of the store she left her buggy which contained a few items and stated" since I can hardly walk in this blank blank store, I will take my business elsewhere. There was a line of people waiting at the register (1 register was open) while the manager was sitting at the computer rather than helping at the register or cleaning the store. Apparently customer service and cleanliness is something lacking at this location. I hope more people will state facts of this such to the corporate offices otherwise it could go unknown. Please address this problem as you can see it is costing the business customers and revenue. Thanks and please feel free to email if you wish.

Johm Newell
from South Amboy, NJ
This store is located in Sayreville,NJ... I asked an employee that was stocking the shelves how much the Gatorade was. She snottingly said that I had to bring the bottle to the counter so they can ring it up. Totally not right.

Jeannette Yanes
from Miami, FL
When I went today to return pants that I had bought and ripped within the minute of me wearing them, I was told my the assistant manager that I was to "fat" and that's why it broke. She stated even though it was an XL I shouldn't have bought them and that I was larger than her! All this in front of a line of costumers! Very disrespectful!

Jae Andrepont
from Eunice, LA
The store manager is always standing outside at the door smoking. You have to constantly wait at the register for him to come in, he comes in finally, on the phone cursing in front of customers and kids,, the " f word" and checking people out, no "thank you" the store has no one around to help you, they're never around. This is a daily thing, it seems like family dollar would honor the word " family" we hate going in there because of this rude manager. The cursing has been brought to his attention numerous times, but he knows nothing will be done about it. This is the Eunice, Louisiana store ( newer one) someone needs to come here and see. Thanks.

Beryl Jeune
from Miami, FL
I found out recently that your stores carry the Cafe' Al Fresco drinks, so I went to the nearest store to me, address is 11520 Quail Roost Drive, Miami Fl.33157, tel. no 305-378-6545 and saw the drinks but not the flavor I've been used to for a long time, Beatrice at that store is a very nice and polite young lady, I did buy the Vanilla and the Hazelnut to try them but I don't like the flavors so I asked them at the store if they could order the favor which I'm used to and they told me that's all that came to the store so I went on my computer and got the tel. no. of the head office and I was told to call the district manager which I did and her name is Maria and she told me to call the manager at the store and make a request for the Caramel drink which I'm used to which I did, her name is Nancy and I did make my request but she obviously wasn't interested in helping me and she gave me an attitude saying she couldn't do so, I just don't understand this if the store is already getting other flavors why can't I have the one that I've been drinking for almost a yr.
I have spoken to Brian who works for the Café al Fresco for quite some time and it was he who told me about your store having the drinks and when I called him and told him that you don't have the flavor and he told me to call your headquarters and see if you would be kind enough to let me have the flavor which I wanted and then I got the run around so I guess i'll just have to pay the $80 and have Brian send the drinks to me, i'll be 80yrs. old this October and I'm a widow with no children, I had emergency surgery last June and the Dr. told me that I cold only drink water which I hate and that's why I need the Cafe' Al Fresco Caramel syrup but nobody cares these days, end of story.

Lillie
from Gainesville, FL
On 1/23/15,I, experience the worst shopping event I have every had at store at any family dollar store , the store number 08475# and the location is 1723 S main St. Gainesville. I shop in this location at least two times and week as well as the 23rd street location. I had the worst customer service experience having experiencing this type of shopping experience I will never shop at another family dollar. The lines were long due to the casher register would not accept visa cards and I did not have a problem with the machine not accepting visa debit cards but at least accepting another type of payment would have made this process a lot better and it would have made work out some of the issues this locating was having with this being said there should have been a back up plan in place, if this happens at another location and the store happens to be a bigger store you will have a lot more complaints coming from customers.
I was very disappoint that a back up plan was not in place and I was very disappointed with the out come, not only did the cash register would not accept visa cards but would not accept checks after the Manager stated to me that the register would accept checks . I end up placing almost 50.00$ dollars in items which had already been bag by the manger placing all my items back, customer had been waiting in line for almost 30 minutes to get help there was another cashier in the store but he walked by the long lines and did not help the front end supervisor from the Lake city store. The Manger was on hold at least an hour waiting for help from the corporate office to help get the machine back working it should have been a plan in place being a big company that make millions of dollars a year., I would encourage the company to think about getting a second cash register this would be helpful all customer if this happens in the near future.
With this being said I will not be returning to another Family dollar store in the near future.

Charlene Morocco
from Troy, NY
I spend a lot of money at the Family Dollar in Hudson New York on Fairview Ave. I was in there today and walked to the register as the cashier was eating and talking on her cell phone! As she was ringing my things in she rang one item in twice so I said to her "You really shouldn't be talking on your phone while waiting on customers" she replied the scanner did it. She preceded to keep the phone to her ear and I repeated myself again and she ignored what I said told the person on the other end to hold for a minute and I repeated myself one more time!! I have been in retail for 30 years! This is inappropriate,I have never had a problem before in this store. The Assistant Manager was at the other register on her phone and didn't acknowledge what was happening! She was a new cashier so I think she should be told the rules again. Sorry for this but I just could not believe it cause it has never happened before.

My daughter went to store number 08343 in Ohio she was really upset with the cashier she was really un professional and over price my daughter, then the cashier told my daughter what you want me to do about it, we prefer to pay for the same items more in target an no to be tread like this cashier they don't need to be working there if they don't know how to take care of the people. We never going back to fds.

I purchased a defective product and was told that I needed the bag it was in and all the hardware. I purchased a curtain rod and did not notice until hanging the rod that the other end was broken. I did not want my money back, just a swap The manager of the store stated she could Not resale the defective product without the original bag. Why would you want to resale any defective product to a customer? I will Never go back to Family Dollar, its cluttered anyways. I will continue shopping at Dollar General where the Customer happiness matters, and Zero clutter.

I started working for family dollar in Kansas city, mo. (homestore 1415) doing macro food resets. I passed my urinalysis , worked every day, on time, pretty much assured to be placed, and on the last day of the job was told some story about an incident I had created at store 1415, I hadn't been in the store since floating to different stores. Come to find out the management didn't want to place me because of my background check. 15 years ago I had a felony stealing charge, and 2 years ago a possession charge upon completion would have been dismissed. They could have been straight with me. I was so excited to start a new job, possibly career, .Family dollar lost one of the hardest workers ,dependable, and honest. I deserved this job, Atleast deserved to be told what was really going on. I would really like a chance at this job.

I was in the Slayton Family Dollar Store on December 8, 2013. I wrote a check for $13.20, to cover my purchase. The information on my check would not scan, so I offered them my credit card, which worked (the clerks were having problems with other customers and their scanner, so there were many people in the check-out line). The handed my check back to me, which I voided, and left the store. When I received my bank statement for December 2013, I had a charge of $54.57 from Family Dollar dated December 10, 2013, with the check number of the check that I had voided! I do not work in Slayton and was not in Slayton on that day.
I had my credit union send the charge back as "unauthorized". Yesterday, I received a letter from TRS Revocery Services, Inc. (a debt collection company), demanding that I pay them the $54.57, plus a $30 return check fee! I called the Family Dollar store this morning in Slayton and talked to the manager, Amanda Grogan, and she advised me to call the number on the debt collection number. This is not acceptable! Please advise as to what you can do to correct this problem. I can provide copies of my credit card invoice and bank statements upon request.

On September 17th around 4:00 PM I went into the local Family Dollar at Osceola AR. My purchase seeking was for some fall decorations at which I found. Why I was looking I found some summer lawn decor priced at 75% off. So I tryed to purchase several items. When I got to the cash register the discount was not honored because the check out person and manager did not know how to do the discount and did not care. They said they were to busy to figure it out. No worries will not be back as the rude6ness is much to much.

I live near this family dollar and I go to this one most often and every time I go its this same rude employee walking around with her cell phone to her head not greeting customers and when checking customers out still on her personal cell phone while conducting a transaction. I never see anyone wearing name tags I happen to go in and ask a manager what was the complaint line number and gave her a description of the person. I had complaints about and got the name Bonita. It upsets me that employees are walking around on personal phones and not being able to answer questions one may have or being in a check out line hearing all your employees personal buissness because shes on her personal phone while checking customers out.

I stop there after work at about 7 pm all the time. There is always workers in the store listening to their radios or talking on the phone or texting, when they are clearly supposed to be zoning or putting merchandise on the shelves. This particular store is a mess all the time.
I can barely get down the path. Sometimes they even block that whole area, so that the customer doesn't bother THEM while they are texting. Now, this is the first time I've made an official complaint, because what happened this evening has made me angry enough to do so.
I go to the register and ring the bell, and I could hear her complaining that a customer was there and that she couldn't get any work done. Then she comes around the corner, eventually, and is steadily talking on her phone in spanish. She continues talking non stop to the phone and never says a word to me. She didn't tell me the total, look at me, or tell me anything …..
I interrupted her by asking her name, and her managers name,so that I could do something about this. The address is 1403 Gentry, Tyler, TX.

i have gone to shop at the family dollar on northwest hwy 6313 for as long as it has been opened i enjoy it but lately there is a new cashier there by the name jennifer on her name tag this cashier can barely keep her eyes opened and she acts like she is on some kind of drug she should be a very big concern working with the public and money i feel uncomftorable with her checking me out someone needs to check into this concern and maybe do a drug test to find out if this employee should be working for your company just a concerned customer thank you

This family dollar store is always messy, even after a renovation boxes on floors, last time there was detergent drips on floors, no one took care of them I told the manager and she pretend that didn't hear. I went three hours later the mess was still on floors. Other complain the prices on deals are not always truth, fake deals. I went to family dollar last week, and asked to use the restroom. It's always out order and the cashier told me that, "no one going to use the restrooms."  Sorry i get very involved but I like the products and prices on this family dollar store and it's the closest on my neighborhood. I get very upset because still the same people are working on that store, and they don't care about us as customers.

Michael Pace
from Philadelphia, PA
.3141 Frankford Ave #59, Philadelphia, PA 19134-3826 Today was Christmas. I am beyond broke.. So when I saw the $5.00 off of $25.00 store purchase I jumped at it. To me that is literally 3 meals. I have a government phone so your app does not work on it. Today for the first time I saw I could just type my phone number in. So I walk the mile and a half to get there about 4:00 pm. The website said it was open till 10:00 pm. As a matter of fact the website says it's still open. Suddenly there was an announcement for everyone to get in line immediately. They are closing a 5:00. Neither the door nor the website said that.. The new guard would not let me put my bags in my backpack in the store. He "help me out the door"But that was not the worst part.When I typed my phone number it It read my discount would be on the receipt and it was "waiting for cashier". That means the manager has to clear the coupon or something.Well the manager was the cashier and rather than do whatever she had to do she told the machine said I had no ID.The phone number was wrong. I tried it again . Same message about the discount same .message the same remarkable lie from the manager. I am beyond angry. This ruined my Christmas. I was really counting on that money.Here are pages from The Family Dollar website. And the recipient need that five dollars I needed it today.I expect it tomorrow.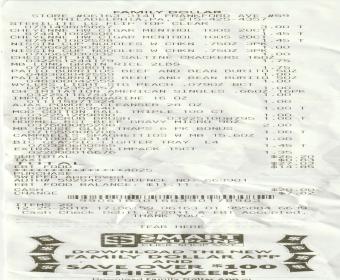 Marcel jung
from Farrington, NC
Myself An My Wife Was Talking About A subject of A Doll House An A Store clerk Named( Bryan Stackhouse )Just Cut me off While I an My Wife Was talking an Denied us Cash Back An Was Very Very Mean About ' Informing us Its no cash in The Register for a transaction of Cash Back ' Then He Began to Argue with me An I Had Up Until that Last Issue shopped in the Family Dollar Store On Ramsey St. in Fayetteville ,Nc For One full Year I Never Felt more disrespected By Some one who benefits from My Wife an I Shopping in that Family Dollar But I Will Never go In That family dollar store Again ' I Love Your prices an Over All products the Company Service the public ' But that Person ' If That's His Real name (Bryan Stackhouse) One young Lady Named 'Pam is Also Very Rude one Day She Had Said To One Other Employees( quote) He Was Here Early! I'm guessing she made this statement because earlier my two year old Loves chocolate milk an we Ran out of milk an I had to Go back to that Family Dollar On Ramsey St. in Fayetteville,Nc Its Just totally not nice How Those People are in that Store I Hope Changes are made for future customers ' Thank you

Pamela Parker
from Houston, TX
The store hours on Lockwood are posted on website and the business door 8am- 10pm. This store never opens promptly and regularly close early. There always seem to be some type of problems. As myself I'm sure I speak for many, we all have schedules to maintain. For some reason if the hours are incorrect please change them; if not could you hire responsible staff.Reacurring behavior I will shop elsewhere.

Ken Wolfinger
from Altoona, PA
For years I have purchased the 4 gal. roll of plastic bags. I have found them to be strong and a great buy. This last roll I purchased were anything but that. They ripped at the first sign of resistance. Very disappointed!

Toyia Mathis
from Chicago, IL
The store was closed, doors locked 7 minutes till closing, not very professional!

Family Dollar salesperson at store 640 N Howard St Akron OH 44310-2936 profiles certain people.

NELSON PETTIGREW
from Owosso, MI
You being my district manager at store#1370 i thought you would at least be concern about why i stop working after 10 dedicated years without a vacation and not calling in to work and keeping that store clean and neat and in a instant i was gone and you dont know what was said to me and how it was said to me and not only that its the fact that i was told if i was to get transfer to cheasaning then your store mgr would quit so thats being on my mind also but maybe its my skin color and that some of your other workers are intimidated by me thats makes it not a concern to you of why i all of a sudden quit when i just had a conversation with you of staying on board .. Greg alot of people know me in Owosso there is no doubt and how good of person and worker i am but for you to not call or text me its kinda sad...and now you have to answer their question of why i all of a sudden quit after 10 years and Merry Christmas to you also and i wish you the best..Nelson

Donna ANKER
from Akron, OH
I am handicap live in a high-rise andy family Dollar has been closed with no explanation for 2 days now I rely on this store for supplies

Patsy Garner
from Philadelphia, PA
I came in your store and the front of your store you had a box of wrapping paper the box as a dollar I grabbed a trolls proceeded to your store to get a couple of items that I wanted got up to the desk and they were marked $2 you don't have a box nowhere on the floor we're wrapping paper Mart $2 you have a box that's Mark $5 $3 but no box that's marked $2 he would not give me that wrapping paper for a dollar and proceeded to be very nasty and aggressive with me I left all my items at your store

Linda Webb
from Chicago, IL
I WENT TO SPRING ARBOR ROAD FAMILY DOLLAR I ATHEN TRIED HELPING ME I SAID SKED A EMPLOY WHERE ARE CHRISTMAS GIFT BAGS HER RESPONSE WAS THERE ALL OVER THE PLACE MAM I SAID EXCUSE ME FOR ASKING SHE THEN TRIED HELPING ME I SAID DONT NEED YOUR HELP I WILL FIND THEM ALL OVER THE PLACE I HAVE WORKED AT TARGET 18 YEARS THAT WAS THE WORST SERVICE EVER I WILL NOT RETURN! OLDER LADY AT 430 PM

Janet Isham
from Thomasville, NC
I went to your store on Winston road Lexington nc the ice was thick almost fell 2 days after the snow....You could have been sewed and I could have broke my neck..Your employees at that store are either outside smoking or at the back of the store....They never open on time.....I guess I will go back to dollar general.....I hate I cant talk to someone by phone guess that shows lack of interest in your storew

Nancy Lawson
from Akron, OH
I have a complaint about. The Family Dollar on Cuyahoga. Falls Avenue in Akron Ohio. The trash can is so overflowing that trash is all around the can and in front of the store. It's disgusting.

Jamaar Jones
from Marrero, LA
Hi my name is Jamaar Jones and I went to the family dollar located at 3407 lapalco blvd, Harvey la. 70058 on Thursday December the 6th between 6 and 7pm with my wife to purchase some tissue and some other items for my pregnant wife. so one of the ladies who was visiting the store kept following me for some odd reason, about 10 minutes pass and my wife calls and tells me don't worry about the other stuff just get the tissue. so I put the items back and proceded to the checkout counter, out of nowhere the lady who was visiting the store asks me what did I do with the other items, at this point i'm like excuse me, she then says yea where are the other items, I said I put them back my wife didn't need them. as I handed the cashier the money to pay for the tissue, she took it and refused to give me my money back, she told me that she was not giving anything back until I put the items back. so i'm telling her ma'am I put it back because I didn't need it and if you don't believe me check your camera. she had already asked for a security scan check on the aisle that I was on when I 1st came in there. at this point i'm super pissed because im being accused of stealing and I was not. my wife and I live in that store and never had to experience something so embarrassing before in our life. So I told her call the cops then if u think I was stealing, she did and I stayed right there because I knew I didn't have anything. once the cops got there I told them what happened, we stepped outside for him to search me and he found absolutely NOTHING!, HE APOLOGIZED AND TOLD ME TO GO HOME....I have never been so embarrassed in my life in front of a store full of people for something I was not or did not do. I spoke to my lawyer you will be getting a subpoena in the mail because im definitely going through with a lawsuit. I did not catch the young ladies name but I will be going by there today to get that information, she does not need to be employed if shes falsely accusing people. If i have to I will go to news stations. I need to hear from someone as soon as possible
you can reach me by email or phone 504-289-2557

Michael Jones
from Louisville, KY
Cashier trying to check me out with one hand cause she had a bag of chips in the other hand . And talking with the person behind me . This is not the first time I have been done this way .

With receipt denied a return on unopened item purchased the same day of return.
Store looks like a Horder lives inside and horrible customer service.

shane richmond
from Swansea, IL
I'm writing to inform you that store #7744 in Belleville Il locked their doors at least 15 minutes before the 10pm closing time that I know of anyway.
As I sat in my car looking up the corporate info a girl came to the door to let a customer out of the already locked door.
When I asked the young lady why they had closes early she said they closed at 10pm which at that moment STILL wasn't 10pm yet.
She then locked the door again and as I was talking walked away and would not come back despite my knocking.
I don't know if corporate offices were aware of such people doing these sorts of things in your store or not,this is why I'm writing this email.
I do not like going to a store before it's closes to locked doors and rude employees slamming doors in my face.
Thank you for your attention to this matter

Melissa Red
from Reidsville, NC
Attempted to return molded chocolate covered cashews and was told by the cashier that I could not return them since they were opened. Returned home and called the manager and was told to bring them back.Went back to the store only to be told the same thing by the manager and cashier.The manager told me that he didn't care if I complained to corporate and that it would not do any good to complain.The managers name is A.Jordan.

Andrea Bryant
from Chicago, IL
I was attacked by an employee at the store on Chicago Ave and Homan st. Nov 8,2018 I called police and I have a police report and I reported it to corporate I filed a com plaint online and I have gotten no response and the employee is still working at that establishment I think my rights are being violated and I need help now

shelby bran
from Oklahoma City, OK
I have had some issues on family dollars return policy on some of there merchintize such as tv annetas and now heaters. i feel that they pick and choice which items that the public can return. i bought a 20 dollars tv anneta and they would not let me return it for refund, when it woulldnt work for me. like 90% of your customer we shop at your stores because we cant afford to shop anywhere else. but to not beable to return a purchase that doesnt work for that customer , and not told we cant return it, but exchange it for the same thing. is total bull. is family dollar not about customer service , but dont care if they are happy with their purchase. my heater went out on my house and i needed a heater. bought one at your store in okc on s w 59th street. i was not told it could be returned. they wouldnt let me exchange it for the cheapier one that had a fan.so now im out 60 dollars of purchases that i cant use and cant get my money back. i live on a fix income. now i have to do without others things because i cant get a refund. you very seriously need tobe more open om your t
returns. wal mart care about their customers, how about u,

rachel hardeman
from Gonzales, LA
Dollar Tree Store #3010 Cashier Edward. Only one register was open. There were about 10 people in line. I was standing in line for about 12 minutes. The male cashier came out of the office to an unopened register with a teal to open up. He didn't call out to any of the customers that he was open. Some of the customers flocked to his register. As he was checking people out i noticed he never spoke to anyone he checked out. No hello no thank you , nothing. All the customers before me were upset because he did not speak. I am very upset because i was having a very nice day with my Brother and my Mother shopping. This guy Edward put a damper on our whole day. Everyone before me was outside complaining how rude this guy was. He was not a nice person. You have lost my business as long as he works there. I'm very upset.

Lynn Pennycoff
from New York, NY
I was at the Sunbury,PA location on 11/30/18 about 11am and there was 2 cashiers working but there was only one running the register she was very nice and quick but she needed help getting customers threw the check out lines faster but her assistant manager working with her did not really come up to help out. She was on the floor stocking but it looked more like she was talking with friends and going out front for smoke breaks!! And the cashier at the register was stocking shelves plus helping customers find items and checking customers out at the register quick and very friendly so I think your company needs to find assistant managers that do their job that they are being paid to do. Not to hide out on the floor and not help out with people like me your customer. Please do some thing about this issue at store #3684 Sunbury PA I have called the store location and nothing is done because your employee has been at that location for years. Thank You

Mssn johnson
from Philadelphia, PA
I baught trea oil and the box was empty when I went to use it. I tried to get my money back and the manager, a younger black guy with dreads and glasses was so rude. I was basically being called a liar. He said he wasn't going for that. Told me I should have known the box was empty! Well the cashier should have known too. Me and manager got into a verbal argument. I slapped my hand on counter and said I'm not a theif. He startsaid yelling at me. Next thing I knew he was following me out the door saying he should slap me!! This man was ghetto, and so rude. I should have called the cops. The managers at the sore on West 110 th off lorain ave in cleveland ohio don't need to be managera. They are ignorant, and treat people like shit. They are an embarrassment to family Dollar. I will never go there again. And that guy better be lucky he wasn't arrested.

Abraham Wilson
from Opa-locka, FL
TO WHOM IT MAY CONCERN",
i mr. Abraham wilson was an employee at family dollar located at 9390, NW 27th AVE MIAMI FL, 33147.
MY MANAGER( MR ARCHIE ) the name i was told by him was his NAME ( MR. ARCHIE ) ON 11/18/18
at 9:30pm i had to walk away from a job i loved doing with my heart because i was told by my manager
MR.( ARCHIE ) that if i didn"t step up my work efforts my hours will be garnish because my work efforts
were not to his MR. ( ARCHIE ) liking. i would like to go back 30 days befor this happen. i,m a regular
shopper at family dollar located at 14400 NW 27TH AVE IN OPA LOCKA FL thats 3 blocks from my home
i,m also well known there by all of the workers and the manager who"s name is (MR. COREY )who i asked
about a job at family dollar MR. COREY sat me down at the store computer were i submitted my application
a bout 3 days later i received a call from ( MR. ARCHIE ) who is the manager at the family dollar located at
9390 nw 27th ave thats also here in fl where i had to ride 3.6 mi on my bike 4 days out the week to work so i was hired
there a week into me working there he( MR. ARCHIE ) started complaining about my efforts saying its not to his ( MR. ARCHIE )
liking and if i didn"t straighten up fast he ( MR. ARCHIE ) will ( GARNISH ) my hours i said to him ( MR. ARCHIE ) i,m doing my job
and all of what you asked of me to do and he said to me ( MR. ARCHIE ) its just how it works around here. from that point on
( MR. ARCHIE ) had it in for me no matter how hard i tryed to do my job it was never good enough for him ( MR. ARCHIE )
so on 11/18/18 ( MR. ARCHIE ) sent me the schedule for the week there were 4 days ( MR. ARCHIE ) took from me so when i
asked him ( MR. ARCHIE ) why his response to me was its how it is around here. at this point i explain to him ( MR. ARCHIE )
that i have a family with 2 handicapped kids at home and he chose to do this at holiday time i couldnt understand why he would do that to anyone after i did everything i was asked to do the reason why im writing this to you(corp) is because i would like to continue to work for family dollar but at the location thats only 3 blocks from where i live.the manager (corey) would like me there also. is it possible that i can return to work at the family dollar which is 14400 nw 27th ave? corey and i got along fine but Mr archie blocked me from that store which is why i had to go to the other one which is much farther from my home.
thankyou so much for taking the time to rad my letter and im hoping i can return back to work so i can continue to provide for my family
sincerely Abraham Wilson

Mary Jo Goodman
from Chicago, IL
Rude assistant manager Angela at store # 10661 in Largo, FL. Unacceptable behavior, yelling at a customer and threatening to block her from the store instead of deescalating and being polite. Angela should be fired. Everyone who witnessed the incident was shocked. I personally will never shop at a store that employs this kind of personnel.

Dropped 90 Yoa mother at store in duncanville tx. While waiting on her, the delivery bread man from Nature's Own proceeded to cuss me out like a stepchild because someone else parked in the middle of the parking lot and he couldn't get out easily. I just happened to be there and the other guy wasn't. I was minding my own business and did not deserve being talked to in that manner. If he would have politely asked me to move so he could get out easily, I would have happy to help. They need another driver who respects the customers. Family dollar customers do not deserve being abused by hot-headed delivery personnel.

Andrea Bryant
from Chicago, IL
I was accused of stealing and I was attacked by an employee as I was leaving the store I called police and they viewed the security tapes and seen nothing of that nature so I filed a police report and I called corporate and got no response and the employee is still working at this location Wich I think is unfair to me I've been given legal advice and I'm about to go further with this so can someone please contact me asap because my rights we're violated by your employee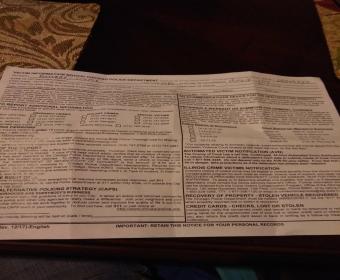 Bethel store and amelia stores are down right disgusting, something needs to be done, you should be ashamed.

You have a employee Samantha Spears working at your Manchester Georgia store who is the rudest employee I have ever come across. I witnessed her refusing service to a young couple telling them she didn't want them at her register and to go to the other register and stand in a long line. The woman was visibly pregnant. As the couple were leaving your employee Samantha Spears was waiting outside the store and told the young woman she was going to physically hurt her and flung a lit cigarette at her, hitting her with it. Your Manager Misty (last name unknown) hired her just a few days ago as they are the very best of friends and will defend and lie for Samantha.
Apparently you transferred a man by the name of Rob who is the brother of your Manager Misty. I frequent your store 4To 5 days a week and have always found Rob to be helpful and polite to everyone, as well as a hard worker. He had been at the Manchester Georgia location for awhile. I believe before any of the crew there now. Rob should have been the Manager if you wanted a good running store. I admit I knew Rob prior to him working for family dollar and I am 3 times his elder and have always found Rob to be honest, hard working and a great customer service employee. On the other hand Misty is sloppy in her dress and never smiles at customers. She is abrupt and does not respect her customers. Its my understanding that Samantha was hired without a drug test. But if you random test her with no advance notice to her or Misty, she will test positive for pills she has no prescription for and so will Misty. They both are pill poppers.
My family has lived in Manchester for 22years and we all shop in your store, that is how I know what your store is capable of and how I know your store will begin to see more losses as items start walking out of your doors.
The 2nd street Baptist Church members will all be going elsewhere to shop if Misty and Samantha (Mandy) remain at the Manchester Georgia store.

Melody
from Pell City, AL
This evening my 17 year old granddaughter which is pregnant went into the family dollar in Manchester Georgia, zip code 31816.
Your new employee Mandy was working along with your Manager Misty Evans, which by the way are best friends. Mandy is a grown woman and threatened to kick my granddaughters ass and refused to wait on her and her boyfriend, telling them, not in this register. Mandy also went out of the store waiting for my granddaughter to leave. She then threw a lit cigarette at her and told my granddaughter that she(Mandy) could say and do as she pleases.
My family has been shopping at this same store for over 2 years and have had no problems until recently after Misty became asst. Manager and now the Manager. Misty and Rob (sister and brother) is your Manager and asst. Manager until this week when Rob was sent to a different store.
Misty was fired from dollar general in Waverly Hall, Ga for inappropriate dealings with merchandise and moneys. She knew she couldn't supervise her own brother at your store but kept it secret for as long as possible. Neither Misty or Mandy have any scruples, neither are honest or loyal and both pop pills and use a cleansing to pass their drug tests.
My husband called and spoke with Misty about the treatment of our granddaughter by Mandy. Before speaking to Misty he called the store numerous times and left messages for her to return his call.
My family spends a average of $250.00 a week in your store but will now go up the Street to dollar general. I know $250. A week isn't much to you but its a lot to me. I just can't imagine having a Manager that lies about having a brother working in the store and hires her best friend also would be a asset to your company.

Marie Harris
from Philadelphia, PA
I am thoroughly disgusted I have been going to the Family Dollar at 6429 Rising Sun Avenue in Philadelphia PA 19111 for 11 years I've been in the neighborhood the store #05756 over the years they've had quite a turnover of employees and I've dealt with a lot but this is about right now is the worst group in the store is Thoroughly disgusting so many times I wanted to complain but today I done had it I will attach pictures is infested with mice I went to grab a package of dog food and I jumped and freaked out it was eaten by a mouse there are Mouse turds all over the shelves where the pet food is sickening never seen it like that in 11 years of going there I've been treated like crap I speak up and they don't like me there so I I didn't say nothing at that point because they are ignorant they are rude they had not honored coupons in the past that were 100% effective not expired and I asked them to get a manager and override it they can't do that they are so ignorant the store is a mess they have not hardly stock the shelves in months they got Stacks and stacks of boxes of stuff you can't even move around and the clothing department is is terrible so I decided to go over to the food section there's a dead mouse mouse turds all over the place which I will send you a picture of I was half tempted to go to the health department which I may do tomorrow cuz I was so frazzled and so upset I had picked up some candy after Halloween clearance which I threw to the side I couldn't even buy I got a couple things and I got out of there I was so shook up by that I cannot handle that it was so sickening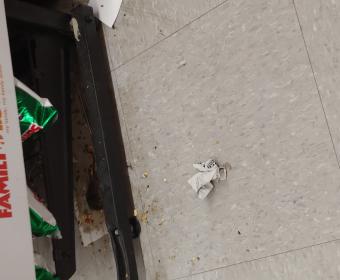 valerie london
from Mount Pleasant, TN
I went to Family Dollar store# 05779 to return a Tower Light Speaker,( I had my receipt and it's the same store I brought it from on October 25,2018 around 11:28am) because my 15yr.old granddaughter didn't want that kind, so I was told that they don't do refund on electronics and it says it on the box and the electronics section, so I looked on the box and the manager looked , no sign, so I went and looked in the electronics section and there was no signs at all, another customer looked too , no signs, so I told the manager and she said well the cashier should have told you when you brought it, but I was not told ,so I end up with a speaker I have no use for..... I shop at this store at least four days a week but not anymore!!! I'm very dissatisfied!

Rhonda Worthy
from Charlotte, NC
My concern is the stores parking lots and trash receptacles always dirty always overflowing and ws big of a corporation as Family Dollar is along with Dollar Tree wjy can't they have a nightly vrrw yo come out and address this issue I am aware that our communities will throw trash down nut as much monies we and i dp mran us African Americans shop and buy out of your stores we are entitled to some clean standards of stores inside and out you are held accountable and have a responsiblity. To us you nevet hardly see a family dollar store im white neighborhoods so your monies are mainly coming in off of us i would love to see an response have called begore and sometjing was done only for a little while.

Tonza Kendrick
from Dallas, TX
I live in Dallas Texas. I've called and left my complaint and have received no contact from Headquarters, yet. I put my complaint in on Sunday Morning. I shopped at the store next door and had a bag in my hand when I entered Dollar Tree on CampWisdom Rd and Cockrell Hill Rd. The Cashier ,Eureka told me to leave my bag behind the register she was working. I put it behind her in the cashier booth. In the haste of trying to get back to an event I was decorating. I forgot my bag. Went back the next day, which was early Sunday Morning and waited for them to open. I asked the young man who was at the same register who's name is Daniel to check and give me my bag. He stated that nothing was there. So, I then asked for the store manager whom I was told that she was running another store. The standing was a young man by the name of Stan. After he looked for my bag, couldn't find it. He round another bag someone left from the same store. He said stuff like that never happens here. Then I stated again that I wanted to speak with the store manager. Stan became very aggressive and went in the office and wrote the names on the paper which was not very legible. O I asked for a oen to write the information down so I could understand it. That's when Stan the Stand in Manager gets mad and says to Me. Mam you either leave our store or I'll have to remove you from the store. That's when I became upset Ashe repeated myself. I asked him was it a threat. If you don't leave this store now, you will see he said.So the Cashier Daniel was standing there the whole time listening. Since I asked him , didn't that sound like athreat to you. Daniel confirmed and acknowledged the threat also. I have tried to contact you and have gotten no response. I don't want to have to get my lawyer involved. At this point I'm frustrated, feel totally disrespected, ignored and I still don't have my merchandise. It was from Fallas Parades next door, my items were pair of jeans, long sleeve shirt, two sets of Bangles, one gold and the other set was rose gold. I expect my items to be returned to me or paid for my merhandise, time, gas, mileage and frustration. I am A Chef and Event Planner. So I have used Dollar Tree for years. I've spent Thousands over the years. Until this is resolved, I'll never use Dollar Tree again. Please contact me NOW! TONZA KENDRICK 2149853200 cheftonza@gmail.com. Thanks

Kathy Duncan
from Houston, TX
Your store is a mess and your employees are rude and of no help at all. Family Dollar Magnolia Avenue Port Neches Texas 77651. Manager was horrible her name is Rochelle!

Edward Reinhardt
from Biloxi, MS
I was in the store at 1761 Pass Road.Callie and Margie was in there, they were changing shifts and i went in there,Margie was outside and Callie stater how she didn't like customer coming in because she had to stay and extra 15 minutes counting the register, so I took the hint and
I left the store empty handed.
Sincerely
Edward S. Reinhardt

Page Adams
from Covington, LA
Family Dollar in Coushatta, La 71019, I said the last time I was in there 5 months ago I would never go back, because the cashier was saying the F word every other breath. Today I went there because traffic had Dollar General blocked, again a different Cashier was mad because her hours had been cut, & she repeatedly said the F word & just about any other cuss word there is. I do not know who the Manager is, I work in this town & I am here everyday. Good luck on resolving this matter, it is embarrassing and uncomfortable. If my Grand Children would have been with me the Police Department would have been called because I would not have been able to stomach the language.

Sandie Estill
from Los Angeles, CA
To Whom it may Concern,
My name is Sandie Estill. I am helping out family friends whom is so DISTRAUGHT . They asked for my help. On the date of October 16 , 2018. After having to pick there 7 year old daughter from school with a server headache and filling like she was going to throw up. Mr. Paul his wife and daughter went to dollar tree on 372 in pahrump Nevada. Only being 7 there was no way they would leave their daughter in the car alone. Entering the store to purchase some children's medication. Due to a server headache. She begin to fill really sick. She had said to her Dad ; I am going to throw up!
Mr. Paul asked the management for a bag his daughter fills like she is going to throw up! (Sandy) whom is the manager at the dollar tree on hwy 372 pahrump Nevada. Was I rate. Refusing to help them what so ever. She (Sandy) Raised her voice at Mr Paul and 7 year old sick daughter. Which she said (Sandy) Your daughter Better Not Throw Up in my Store! I would have to clean it up... Mr Paul said excuse me? His voice in shock. Asking once again for a bag. Manager (Sandy) Refused to Help Them At all. Stating they leave the store immediately. The customers Do Not want to see throw up! If Mr Paul and wife 7year old child did not leave she would call the cops. She kicked them out of the store. With her rudeness , unprofessional, Not a care to help! With all this she , ( management Sandy) is so Unbelievably Hates Mr Paul. Because he is a American Mexican. Wife White. Daughter both.
I my self came to the dollar tree on hwy 372 Pahrump Nevada. To see on a complaint form or a number to call for her prescious action , rudeness. Management ( Sandy) Stated to myself. I have nothing for you and i Am Not Talking To You!
I walked away. This woman has caused so much pain , teams to these victims. They were just concerned about their daughter throwing up every where they asked for a bag....
There has to be something done to (Sandy) manger. Fired... Apologie. Composition for the family. We will press charges.
Thank you
Sandie Estill
(702)771-9789

Dannie Dunn
from Dayton, OH
ON 10-15-2018 while shopping at the family dollar store on Troy St. in Dayton Oh.. I overheard one of your employees using some very profane
language.I believe employees name to be Coleen Stringer.I made a comment that such language was not proper in this setting as there were
children in the store as well as others that might find such talk inappropriate .at this time the young( lady ?) said to me fxxx you
Got to say, not one of my better visits to Family Dollar|

Dena Hill melonie Collazo Ricardo Holmes shantell green
from Orlando, FL
Family Dollar is a piece of crap what company you know doesn't have an HR just because they're merging with another company meanwhile they have a shady district manager named Fred Hernandez who lies with his co-worker Sharron in every time you ask for HR number they refused it to you and they say there's no HR because Dollar Tree is merging with Family Dollar meanwhile the employees are being mistreated and abused and lied on and can't go to anybody for help everything is being swept under the rug and being covered up people are being fired because they know too much their liability for other people to lose their jobs if what they know comes out to the light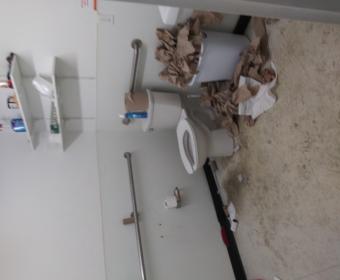 Natalie cooper
from Colfax, LA
I went into the family dollar in dequicny louisiana about a month ago and I spent 53.00 and when I got up to the register I couldnt find my money so I had my purse open in front of the cashier looking for the money well after a few minutes I found it I had dropped it onthe floor so I paid for my things and and my wife came from outside to help me carry my things out so we walked out and I got in my truck and left so a couple of days later me and my wife and mother in law went back to the family dollar. To pickup some things and I stand in the truck with my daughter and my wife said when she came to the truck that the manger said that I was banned from the store because when I had went in a few days before that I had stole well when my wife was in the store she ask him that I didn't steal anything and what kind of proof did he have and he said he had someone that had seen me and that he never lies well all I have to say is if he don't have a camera proof instead of a person I am getting me a lawyer and I will have a law suit because noone will banned me from a store and tell me that I stole when I know I didn't. I have no reason to steal so u will get him on embrassing me and banning me from the store for no reason and then every time my wife and mother in law goes in there he followed them around so no this will stop or I will call a lawyer today please call me at 377 930 3712 or email me at nataliestanley229@gmail.com

Justin Dzubinski
from McKeesport, PA
I was calling the FAMILY DOLLAR #11619 at 3215 Versailles Avenue, mckeesport, pa. 15132 to inquire about a product you sell at your store and the person who answered the phone literally hung up on me because i asked to speak to her manager, after she said she didnt know if they carried the product and was very snappy with me. It occured roughly 4:10 pm on Saturday October 6th, 2018, I do not believe I will ever shop at this store again or any Family Dollar for that matter. Thank you

katherine James
from St Louis, MO
I OWN A HOME NEXT DOOR TO YOUR FAMILY DOLLAR STORE LOCATED AT 5000 UNION BLVD. IN ST. LOUIS, MO.63115. IHAVE BEEN IN TOUCH WITH THE STORE MANAGER AND TOLD HER THAT HER EMPLOYEES KEEP DUMPING YOUR BOXES AND TRASH IN THE RESIDENT TRASH BIN AND PUTTING IT ALL BESIDE THE BINS. YOU HAVE BUSINESS BINS AND THEY NEED TO USE THEM. THIS IS CAUSING TRASH TO PILE UP BEHIND MY HOUSE, AND NO ONE IS TAKING RESPONSIBLITY. I HAVE BEEN TAKING PITURES OF THIS. I TALKED TO YOUR ASSITAN MANAGER OF THIS STORE, SHE WOULDN'T GIVE ME HER NAME OR THE PHONE TO THE CORPORATE OFFICE. SHE WAS VERY RUDE AND DISRESPECTFULLY. SHE SAID THEY HAD A RIGHT TO SE RESIDENT BINS AND THEY DONT HAVE NO CONTROL OVER PEOPLE TAKING TRASH OUT OF THOSE BINS. I TRIED TO TELL HER TO REQUEST A FENCE AROURND YOUR BINS SO PEOPLE CAN NOT IT THE TRASH OUT IF THEY PUT IT YOUR BINS. SHE BRUSHED ME OFF AND WALKED AWAY. THIS YOUNG LADY WAS BLACK , SLINDER, WITH BLUE HAIR. WHAT KIND OF DRESS CODE DO YOU HAVE. ITS BAD ENOUGH YOU HIRE GHETTO PEOPLE AND ON TOP OF THIS WITH NO RESPECT. I SHOP AT YOUR STORES OFTEN BUT TO BE DIS RESPECTED I WILL GO SOMEWHERE ELES. PLEASE EMAIL ME BACK WITH YOUR RESPONSE . MY NEXT STEP IS TO CONTACT THE CITY FOR VIOLATION, BBB, ATTORNEY GENERAL AND OUR CONTACT 2 OFFICE. IF I DON'T HEAR FROM YOU.

Diane
from Kansas City, MO
I went to Family Dollar to shop . There were two ladies leaving and complaining about my car and my parking .The manager was wondering who's car it was .I was honest and said it was mine. He wanted me to move my car and started getting rude towards me . I lost my temper with him after he started being rude with me .I had parked between the lines . He told me to leave the store . The ladies in the mean time had gotten in their car just fine and were leaving . The manager continued to harass me to leave . He was saying the ladies were handicap. They were not parked in handicap . The parking lot was bare . I do not treat handicap people wrong . My husband was handicap so I sympathetic to all handicap . The issue had nothing to do with the ladies . I'm a paying customer too , and have been shopping there for years long before this manager . People park crazy there all the time .I've never complain about it . The manager had no call to treat me in such manner . I know he could have handled in such a way and I would have gladly moved . Other store managers deal with issues in a way where the out come is solved without issues .This manager needs to be taught how to handle these type of things . The customers are what makes a business . He did not treat me with respect .I too am on disability .Why was I discriminated against ? I told him this . He didn't care .

Tracy Mackey
from Omaha, NE
60 Sorsenson family dollar, customer service very poor Tamarrin cashier. We stood at the register for 3minutes before she came. She did not speak. No hello, or how may I help you. I asked for Newport, she proceeded to ring them up. Told me the total. I can the my money, As she was giving me my change she dropped all the coins. I told her, this probably would have not happen had she spoke in the beginning. Her reply was WHAT!!!. No thank you or have a nice day, she just rolled her eyes. She don't need to working with people. or assisting, she acts as if I was bothering her. Please address. Omaha Ne 68152

Lanettaa Strong
from Buffalo, NY
I would like to speak with management due to one of your employees, being extremely rude to me and verbally insulting me continually while in the store. This individual was not only rude to me but to another customer to. I would like to file a complaint because I do not feel, that it is healthy to keep this individual in customer service. My contact information is is my email and phone number 864-903-6389 I look forward to speaking with you as soon as possible about this matter.

misty frazho
from Temple, TX
On 9/6/18 II bought a 6.00 of extra laundry detergent only because of the 1.00 digital coupon,. Normally I buy name brand as I, use the digital coupons once a week at family dollar. On 9/7/18 I, went to return this because I, accidently bought the wrong size and the coupon didn't work. I, had the unfortunate and very unpleasant experience of speaking with the shift manager named Amy, who told me she would not return this because she thought I, had used it. I explained I did not use it and in fact I never opened it. I, was very embraced as she spoke to me in this manner in front of other customers and staff. Again , I was a loyal customer but because as I had my receipt , wanted to return or exchange in compliance with the return policy and treated as a thief in some way , myself nor my family or friends will shop at family dollar. In fact because of this humiliating experience, I will post on face book and send a tweet to anyone that expects customer service to AVOID family dollar.
the location of this store is 508 west adams ave. temple tx 76501
misty frazho
254-6+24-0633

Mary kunkle
from Fayetteville, NC
I was faulsly accused of theft today by my local family dollar. Its humiliating. I'm warning customers please be aware. I have never stolen anything in my life. Why was I accused. I was given a letter banning me from the premise. There is no proof. Yet I might receive citation. The security systems they have are broken. Every time I leave they beep and I always stop and comply. Always. Today was one of the rare times it didn't even beep and they called the cops on me. Cops found no merchandise on me. Again I complied. I never stole anything. Always been a good customer but now I will never shop there again. So buyers beware. I guess they did me a favor because the store is always Unkept and messy. Employees do nothing but complain about their jobs. Miserable shopping experience anyway. I will be seeking legal counsel and will try and sue. At the very least make sure the employees are fired. There was absolutely no reason for this to happen whatsoever so please be careful.

peggy pareseau
from Fairborn, OH
have shopped your store many times and recently been frustrated with the new manager. while I was paying for my merchandise there was a new employee checking me out and after her rang up my order I said I needed a pack of smokes which at that time he closed the drawer and started to get them, the manager jumped him in front of a line of customer
which I thought was very unprofessional, I told her it was my fault and not to jump on him and she just stated that wasn't policy with checking people out. she should of waited till she had him along/ yesterday I went in and ask for someone to help me with getting 2 lamp shades off the top shelf and she was putting things away and said what do you want, kind of hateful , I told her not to get short with me and she went over stood on the bottom shelf took another priducts and pulled it towards her to where she could reach it. when I got home my lamp shade was bent in two places from her doing that, didn't realize it till I got home. I just think she is very unprofessional
Have feedback for Family Dollar?
Thanks for your feedback!
Sorry. Please try again later!