Enterprise Rent-A-Car
Enterprise Rent-A-Car Complaints Continued... (Page 1)
66+ reviews added so far. Upset? Call Enterprise Rent-A-Car corporate:

Supervisor Gabriela Cuenca and
Luis Martes When there clenean then self at the garage office on the miami airport the were to buzy to assit me and when i said why they don't asist me thay said they are waiting for employees to show up to work. And they were doing nothing for at leas 30 minutes.

St. Louis Enterprise office on Kings highway gave me crappy replacement car after i've been renting for 2.5 years, saying that is all thats available. Jeannie in customer service told me i can drive over there every day to see if they have a better car! Also they charged me $672. for a one week rental in New Orleans. I think thats outrageous, considering all of the money they make from my company rental car. Again, Jeannie in customer service had nothing to offer in ameliorating this.

Nalaka Liyanage
from University, MS
I'm really disappointing about the enterprise rent a car service. This is because the incident happened to me recently. I have reserved a rental vehicle that can accommodate more than 6 people from Senatobia MS location (reservation confirmation number is 1130824836). The day before the pick up I got a call from them and saying they are completely out of Minivans and SUVs. This is a bull and what's the point of having online reservation method.
And they are saying we have to call them and confirm our reservation. I'm again saying what's the point of having online reservation system. I don't know why these people are treating others very disrespectful way. So due that I'm going to completely ruin my trip and I'm going to loose lot of $$ due that. Since I have booked hotels and tickets most of them are non-refundable. I never recommended this Rent-A-Car company to any of them and please be aware before your plan your trip.
This is not the first time that happened to me. I'm saying again, I'm really disappointing about how they treating to their customers.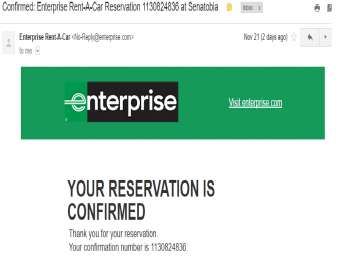 Rosa Williams
from Fredericksburg, VA
Made a reservation on the phone for a pickup in Fredericksburg, VA. And was told since i was a member the 75$ drop off fee will be waived. When I arrived I was told there were no cars and waited for almost 3 hours, then was told i charged 75$ and this would not be waived. I am requesting a refund of 75$ since i was told i would not be charged a drop fee. Thank you.

Patricia Lewis
from Mount Wolf, PA
Enterprise Rent-A-Car
12431 Jefferson Davis Highway
Chester, VA 23831
Confirmation # 1816348090
I, (Patricia Lewis), made an online reservation on Thursday, November 3, 2016, for a friend, (Phyllis Rogers), to get a car for the period of Friday, November 4, 2016 through Monday, November 7, 2016. We picked up on Friday; and I used my credit card for payment. The requested car was not available, so she was upgraded to an SUV at no extra charge. I have two complaints.
The cost of the weekend special was to have been $66.79 total. However, we were told by the Representative, (Danielle), that because my friend, (Phyllis Rogers), did not have her own credit card (in her own name), I had to provide my driver's license to pay. Mrs. Rogers was subsequently charged an additional $44.55 as a result of not having her own credit card. I was like what the? Unfortunately, time would not allow us to venture to a different company, so we did not challenge this offbeat action.
My question is why was it necessary to see my driver's license? The reservation is in Mrs. Rogers, with all of her contact information. I was not going with her on the trip and certainly was not driving. All I was doing is paying for her. Additionally, why was she penalized for not having a credit card and then charged nearly as much as the total rental cost was supposed to be? These issues have never been a problem in the past. What is different now and when did this change occur? Nothing she was saying made sense. This extra charge (of $44.55) needs to be refunded since no logical explanation was provided.
Walking out to inspect the vehicle and having just been thrown and curve with more money being required, I asked the Representative what is the total cost of this rental. She circled the figure of $111.34, as if she could not speak it, and seemingly I had gotten on her nerves. (The Enterprise representative was not the most cordial individual. Her customer service skills seriously need to be addressed and re-vamped! But again, we were pushed for time and went with what we had.)
Regardless of her rudeness, I expected to see a charge of $111.34 on my credit card statement. After checking my credit card transactions on November 7, 2016, it was discovered that Enterprise has charged my account $150.94. This is an over charge of $39.60. This was no oversight or slip of a finger. This is a scam!!! Improper charges are made in hope that it either will not be noticed or will not be reported. I am not pleased with anything that went on in this place. My credit needs to be refunded immediately...$39.60!
I have been a loyal customer of Enterprise for many years. It is not likely that I will return.

Bryan Smith
from Colorado Springs, CO
The farm bureau is paying for rental car. The rental was set up by the farm bureau. The agent is at location siege in Baton Rouge. They told me that she wanted my credit card to charge a security, or bring her a money order. This is totally against the law in my opinion.

Naomi Dong
from Irvine, CA
I was on a rental under my insurance claim# in Oct 2016 for about 2 weeks, and I've rented a car from Enterprise Tustin Auto Mall, California. When the rental was returned, I found $803.89 charge appears on my credit card with below 2 reasons. Enterprise charged me extra rental coverage which I didn't ask for or sign for. (estimate $600).
Enterprise charged me $200 for the rental tax which my insurance company later told me extra taxes could have been covered if the rental day rate doesn't exceed max amount per day, which is the option Enterprise didn't even check or offer to renter when the rental car first been checked out. I even went back couple days later asking to switch to lower day rate rental just so all expenses would be covered, but Enterprise Tustin location kept telling me no matter what day rate I go, extra rental taxes will not be covered by insurance company which doesn't match the information we got from insurance company after checked with them.
I've been calling brunch office manager Jacob 2 days in a row and was told either he is gone for the day or he is out to lunch and would call me back. But never heard back from him and the guys seems never in the office to solve problems.

Blake Thrasher
from Austin, TX
The Enterprise Rent-A-Ca location at 319 S Lamar Blvd, Austin, TX had an employee closing this day, Saturday, October 22, 2016. I called this location the day prior (10/21/2016) to confirm and make sure I had all materials necessary to pick-up the rental. He gave me the address for the Range Rover dealership, 1515 W 5th Street, Austin, TX, and said that's where I would pick-up. I went and they had no idea what I was talking about. They gave me the real address and called them to which they said they would try to send a car and to hold on.
I had plenty of time to get from the dealership to the real location but they instead kept me on hold for 10 minutes even though I had told them I could arrange a ride there faster. By then it was too late but he said he would wait 5 minutes after close (2:05 pm) if I could make it. I got there at 2:04pm and knocked, waited, called.... Nothing. Needless to say, if this is how Enterprise Rent-A-Car company is represented, you know, employees giving false information to customers and then lying on the phone to them about it, then I can gladly say neither myself nor my company will be using Enterprise services after today.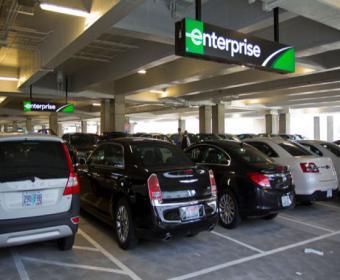 Megan Perry
from Sioux Falls, SD
I frequently use Enterprise in the town I live and work, Bismarck, ND, due to traveling often for work. Recently, I had dropped off a vehicle after hours on a Friday evening. I removed my belongings, locked the vehicle, dropped the keys in the drop off box and on my way back to my own vehicle I realized I had left my sunglasses sitting on the passenger seat of the rental car. These were fairly expensive sunglasses so wanted to make sure I got them back. I called right away on Saturday morning and explained the situation, the staff who I spoke with stated the vehicle I was driving was out being cleaned so they would have to check for them and call me back. I called again Monday morning and was told the exact same thing.
I had not received a return call at all so on Thursday of that week when I went in to pick up a rental car, I asked the staff at the front desk and was told immediately that they didn't find any sunglasses. I said that I found that hard to believe because I saw them sitting on the passenger seat in the case when I had locked the vehicle up on Friday evening. He again said that they didn't find them - mind you I had never received any followup call from them after calling twice, I had to bring it up when getting another vehicle. I left with my rental car and as I sat thinking about the situation got more and more upset. I called back to the office and asked for a manager, was placed on hold for several minutes and explained to him the situation.
I was obviously frustrated at this point and he stated he had not heard anything of it at all from his staff so put me on hold to check their lost and found box. When he got back on the phone he stated that he found the sunglasses not in the lost and found area but in their "wash room" where they should not have been and they would be available for me to get when I dropped off the car, which I thanked him for but still find it odd that not one person after calling 2 times and asking in person took the time to go look for these. When I dropped off my vehicle that evening I was waiting to be helped and the "Manager" walked up to me, handed me my sunglasses and walked away without saying a word.
I said thank you and also said I was returning a vehicle - he said "someone will be with you in a minute" and walked away. I waited for several minutes, while getting glares from the staff working and then was finally helped. The entire situation was completely unprofessional from the beginning to the end and honestly the manager reacting like I did something wrong by calling in, which yes I was frustrated by that point, and asking for my sunglasses is completely uncalled for. I would take this to someone higher up in the Bismarck region Enterprise company but honestly am not sure how to go about that. I just don't think anyone should have to deal with that type of poor customer service.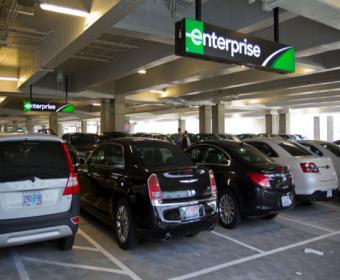 Scot Duncan
from Plymouth, MI
I have been a customer of Enterprise since 2007 renting cars from your Mt Pleasant MI store. Without a problem. I was always treated like a costumer would like to be treated. The manager then was Julie. Very good a customer service. Around 2014 some time I started getting pore service. Especially most resent with an employee by the name of Felicia not sure her last name. But every time I talk to her she talks over me, does not listen to my issue and always is doing something else when she answer the phone. I'm waiting on her not the other way around.
She does not help with issues she makes them. I'm telling you this employee acts like the costumer is putting her out. I can't tell you how many times I have had issues with her and her attitude. I will not deal with her anymore the last time I spoke to her was on 4-18-16 when I tried to give her my mileage so my contract could be rewritten and she did not have time to write down the number but had time to tell me she was with a costumer and did not have time for me. If she was with a costumer she should not pick up the phone! I have been working for over 35 years and will not put up with this rude behavior from an employee from enterprise with an attitude. If you want a full blow by blow account from all issues feel free to contact me by email.

On February18, 2016 I rented a car online through enterprise for $66. I needed the car for a trip to Kansas City the next morning The location is I rented from is 310 south 10th street in Lincoln Nebraska. When I arrived there my $66 rental was a dirty car with no cruise control. Are you kidding me?. So my only other option was 2 cars, both not washed, with 1/2 tank of gas and the rate was jacked up to $87.52
I asked for the same rate on the car and the CS person said that they could not do that. I could have paid more for a rental at other rental companies.
I smelled something funny in the car the next day ( when the temp climbed to near 80 degrees and it seemed as thought someone had thrown up beside the drivers door and was never cleaned up. I did my best to clean it up, 300 miles from my home. I am requesting a full refund in the Amount of $87.52. My rental agreement number is 3MY2SD. You have my email address above. I will be anticipating your response very soon please.

Michael Hagin
from Norcross, GA
I dropped my car off to have a clutch cable replaced. I rented a Fiat 500 from the local Enterprise. When I returned it they discovered a scratch that they are blaming me for. The have been charged $250 while they do a search of their records to see if someone previously reported the damage. I of course have learned my lesson and will never rent from them again.

Overall I give Enterprise a 50/50 complaint rating. They have decent customer service and OK cars, but they have some fairly terrible and rigid corporate policy. For example if you do not have a credit card you cannot rent a car, not matter how much money you put down. If you have a check it does not matter, nor can you put cash on the hold. They have to have a card on file they charge $500 to at least. What's the big deal? You'd think a simple credit card would show you are not a criminal.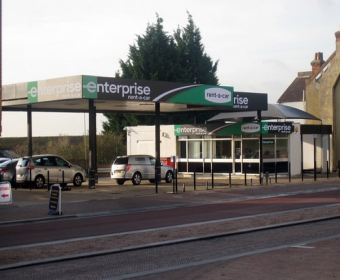 If we cannot own a car for a long drive, we should always select the best car rental company to save our time and money. I got a good deal from Enterprise Rent A Car for my holiday trip which is scheduled next month with my friends. Immediate customer support, online bookings, fair rates made us feel comfortable to select Enterprise Rent A Car for our trip. They also provide commercial fleet managements, used car sales and commercial truck rental services for domestic purpose. Enjoy the fast and easy car rental booking from Enterprise Rent A Car in your nearest locations.
Have feedback for Enterprise Rent-A-Car?
Thanks for your feedback!
Sorry. Please try again later!