Enterprise Rent-A-Car
Enterprise Rent-A-Car Complaints Continued... (Page 1)
54+ reviews added so far. Upset? Call Enterprise Rent-A-Car corporate:

Michael Hagin
from Norcross, GA
I dropped my car off to have a clutch cable replaced. I rented a Fiat 500 from the local Enterprise. When I returned it they discovered a scratch that they are blaming me for. The have been charged $250 while they do a search of their records to see if someone previously reported the damage. I of course have learned my lesson and will never rent from them again.

Overall I give Enterprise a 50/50 complaint rating. They have decent customer service and OK cars, but they have some fairly terrible and rigid corporate policy. For example if you do not have a credit card you cannot rent a car, not matter how much money you put down. If you have a check it does not matter, nor can you put cash on the hold. They have to have a card on file they charge $500 to at least. What's the big deal? You'd think a simple credit card would show you are not a criminal.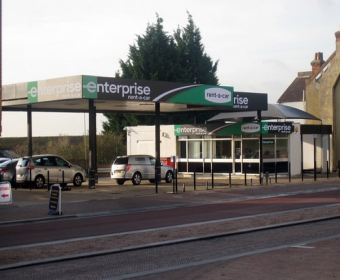 If we cannot own a car for a long drive, we should always select the best car rental company to save our time and money. I got a good deal from Enterprise Rent A Car for my holiday trip which is scheduled next month with my friends. Immediate customer support, online bookings, fair rates made us feel comfortable to select Enterprise Rent A Car for our trip. They also provide commercial fleet managements, used car sales and commercial truck rental services for domestic purpose. Enjoy the fast and easy car rental booking from Enterprise Rent A Car in your nearest locations.
Have feedback for Enterprise Rent-A-Car?
Thanks for your feedback!
Sorry. Please try again later!