Denny's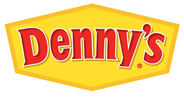 Denny's
Latest Complaint
Ana L.
01-25-2015 5:07 pm
On January 25, 2015, I took my handicapped mother to the Denny's Restaurant at 1140 Hillsdale Ave., San Jose, CA 95118. It was 10:00am and the restaurant was not full, yet I had to sign-in. When I signed in, I put I wanted a booth. Although there were booth available, the waitress that came to seat us, purposely put us at a half table in an area that was not a good spot for my mother with weak knees and a cane to sit. When asked for an available booth, the waitress rudely said no. At this point, we left. The waitress was rude and seemed to take pleasure in telling us we could not seat in a booth. What kind of customer service is this; especially when Denny's is an AARP company and my mother is 80 years old. Rude, horrible, obnoxious behavior by a waitress.
Do you have a problem with Denny's?
Contact Denny's
Corporate Address
Phone Number
Website
www.dennys.com
Email Address
More Denny's Complaints

Me and my mom wanted to check out the new Denny's, and we got there about8:45 am. We ordered pancakes and Moons over my Ham, It took 25 min. to get our breakfast. I had to wave down a waiter for more coffee HIS name was Luis i do be leave.couldn't get eye contact with our waitress . I did not get her name ( but she had red hair). Our waitress didn"t even come over to see how we was doing. As we was waiting for our bill, i noticed Deana, another waitress as i had told my mom i wish we had her... She had checked on her customers and also apologized to them for not bringing them coffee. She was working clean on the other side of the room., plus where i was.Don't get me wrong We will not stop going to Denny"s. Just wanted to try the new one. I was not impressed with the manager ether. i had told him i was very impressed with Deana and he said i was just saying that, she's probably your daughter. i have 4 boys no Daughters . i wanted to tell him about our service and he snickered and left. REALLY. The food was blaw, I over looked it sense the grill still needs to be brook in. i was a waitress for 20 yrs and i started at 17. So i know good waitresses. i didn't have any money to tip Luis for being so kind with a smile. i had ask the cashier if i could leave a tip on my credit card for Luis and she said no. she was a Jewel also. So i didn't leave a tip. Felt bad, but oh well. I do not have The ID # for her. i have a receipt only. I hope you don"t just throw this under the rug.

Lorra Baccili
01-16-2015 9:38 pm
We got sat waitress didn't want to wait on us . We started to leave then but ... She apologized finally took our order there were policeman waiting with their families to get server got up an left .. We order someone other than our server brought out our food sat in front of us and started walking off she heard me speaking to my husband came back to our table and proceeded to interrupt our conversation and explaining to us how she was the best waitress in the restarant. What was our problem. Well my husband ordered chicken fried steak mesl brought it out no gravy chicken was dry and over cooked .. I ordered the nachos large order .. Thery served it as chips salsa cheese no I mean no ground beef or chili or anything thing but chips salsa cheese water from salad sitting ing the bowl . The worst Denny's experience ever . And we travel eaten at Denny in almost every state . Never in Cordele Ga again very un happy and mad customer.

Marcellus
01-15-2015 12:21 pm
hi
my name is Marcellus, and I had apply to you restaurant about a mouth ago. I was called in for two interviews for possible employment. the first interview went extremely well hosted by Dianna I believe. the second by a young lady name nicoletta... nicoletta than called me a day later to come fill out information such as w-2 contact information, etc. when I first walked in the door she and the GM were at the host stand talking. and told me to wait while she got the paper work, while I waited the GM never said a word to me, shook my hand, or acknowledge me as a rising stars the GM left 5 minutes after I arrived. while she was telling me how to fill out my information I had my cell phone out to get information off my phone and she demanded that I put my away and told me that if I had a problem with that I could leave and go else where, although I wasn't employed there yet she made me feel unwanted and unwelcome,
This restaurant has been getting negative reviews such as poor management mostly, some employee having issues with cashing there checks and having to travel nearly 30 miles to cash the own pay check, or checks bounces, are you serious!
for someone who has been giving an opportunity to work in this country and get a management position, she need an attitude adjustment . we don't treat people like this and we don't talk to people any kind of way, I've been in Williamsburg all my life. this is my town and the hardworking peoples town. When some like that is running a company like this they need have a respect for the people that work there and eat there as well. I will go to the papers if I have to, even though I choose to not lower my standard by working with a manager like that, I still care about the hardworking people who work there, and people that spend there hard earn money there. something seriously need to change in that stores location. thank you and have a blessed day

Richard Armstrong
01-14-2015 10:58 am
On 1-14-2015 I ate at the Denny's in west Memphis Arkansas that is I the flying j truckstop. I wasn't greeted whatsoever... And then had to wait over 10 minutes to place my drink order. Stellar service indeed!! Then when I placed my order.. I seemed to have aggravated the very rude and RACIST girl.. As she muttered "white motherfucker" walking away. Never again will I step foot in this or any other Denny's..

Susan Allison
01-13-2015 9:53 am
We waited over an hour for our food. Then they brought our drinks out on dirty cups. When we order take out they leave out half our food.

Susan Allison
01-13-2015 9:50 am
I slipped and fell in their store. They didn't check to see if I was ok. They all just all called me a laid and walked away.

Complaints Department
04-04-2014 11:00 pm
Went to Denny's in turnersville got seated ordered food right away people were seated after us like 6 or 7 tables we waited almost hour for food we had to go up to ask where food was manager nor waitress ever came to tell us what was going on is this how a business is supposed to be run

Complaints Department
04-03-2014 11:00 pm
This last week my wife and I were eating at Denny's off of White Bear Ave just across from Maplewood Mall, MN. When a person behind my wife took a couple puffs off his e-cigarette. It was just like someone was setting on your chest. When I did make eye contact with that person then he put it away. But the vapors and smell was in the air for everyone else to enjoy. I did call this complaint in and was told your policy was not against anyone smoking them. If you would please take a good look at this web site. It was on national TV so a lot of people had to see it if not glued to a ball game.
http://www.nbcnews.com/health/health-news/e-cigarette-poisonings-skyrock...

Complaints Department
04-02-2014 11:00 pm
I was with my husband in Orlando in Florida in January, we have been using Dennys for 25 years on trips all over the USA
we went to Dennys opposite wet and wild on International Drive Orlando,, for our evening meal, I ordered beef skillet with
mashed potato and when I started to eat it I found a piece of metal in the beef and gravy, when I called the Manager over
he said it was a piece of pan scrub, and asked me what else I wanted, I said a burger with fries, even though I didn't feel
like much else, when the bill came for my husband and myself, the Manager made us pay for everything, which
I thought was a little off. Had I eaten the metal it could have been dangerous for my mouth.
We did not go to anymore Dennys and will be reluctant to in the future, I should have written sooner, but my husband
has been ill.
Regards
Mrs Lyn Whitehead Tel No 1253 723263
3 Admiral Close
Lytham St Annes
FY8 2TH
Lancashire
England

Complaints Department
03-31-2014 11:00 pm
to star with 7 tables ready to use manager was saying 45 minute to every body i was seated in 10 minutes after that took 15 minutes to take my order after my order was taked i call my server to change my wife's order she toll me she cant do it that i need to talk to the manager i cant belive this i toll her forget it 15 minute later manager came to see if i want to change my order i toll her no ok after that the food came 30 minute late my was warm and my wife was cool the table next to me complaint about the food cool and she dont want it waiter say no only can do is a discount this is unbelivebled i paid my bill with not tip i will never go there

Complaints Department
03-30-2014 11:00 pm
Been to two Denny's . One at flying j in Ogden Utah . The other in north plate Nebraska also a flying j . Both times different food both time got sick for two days . I'm about to call the Feds I feel Denny's are terrorist trying to knock us all off . The health inspector needs to inspect these place rotten food . I promise never ever to step into a Denny's ever again an will tell everyone my experiences at there resturants

Complaints Department
03-30-2014 11:00 pm
Having walked in the door at 5:12 in Speaking ti our waitress I explainef to her I was ready to order. Waited 15 minutes. I went to the regesiter was told by Manager she only had 1 server on and she would be right with us 5:44 Orders placded. 6:06 Everyone else has there food. i order soup and salad STILL WAITING """' WOREST SERVICE I HAVE EVER HAD

Complaints Department
03-29-2014 11:00 pm
I talked to Devon a few days ago about the situation with Charleston and I get a call tonite (march 30th from The Restaurant manager Tim Mullins to call Sarah I called sarah and she said she heard today that I talked to charleston about getting my job back I never talked to charleston about getting my job back I like to know why he said that Thank-You Judy Husk-Pipchok my phone number 219-654-4058

Complaints Department
03-28-2014 11:00 pm
Saturday, March 29th around 8:45 A.M.
Kayla seated us took our drink order, brought them to the table and left quickly. She didn't return for 10 min. When we said something about how long it took, Kayla got very smart aleck with us for another minute or two. Food came out quickly and was served by another waitress. Then Kayla passed by the table again and made another smart aleck comment walked on off looked over her shoulder laughing. The order was not exactly right the first Time.
she could have just apologized and all would have been well. Politeness goes a long way in earning a tip in my book.

Complaints Department
03-27-2014 11:00 pm
Denny's have always been my favorite place to get a meal. The humiliation and lack of professionalism was totally not except-able as experienced tonight in Bakersfield Ca. at the Denny's just off hwy 99 and White Lane store # 103. If u wish too speak with me my # is 1-661-303-1705- that store and its manager as well as the staff there -in need to be trained on Customer service. the fact I had to pay for $35.00 for poor service ,cold food , smart-ass waitress and the embarrassment off correcting their attitudes in public is not why i took my family for a nice meal out. Bottom line you need to have a visit undercover too see what is really going on there. As a former Correctional Officer my gut tells me drugs. Bottom line we wont be going back thee anytime soon
Regards Ed Pull

Complaints Department
03-26-2014 11:00 pm
My wife and I went to Denny's in Hemet, CA #7081. March 27th 2014. I had "cowboy steak" with hash brown and pancake sides with coffee included. Meal was excellent as it always is. Service was excellent. However we didn't finish our orders, so we asked for "2 doggie bags".. waitress brought them. We boxed them. I paid the bill , went to restroom , then went to table to leave tip and pick up doggie bags.. They were gone. I went to the manager and asked for them. She came back and told me they had been thrown away. I am very sad and disappointed. I have been a customer of Denny's for over 40 years. I feel I should have coupons for our next meals at Denny's. Thank you. Clifford Allen 435 Northwood Avenue, Banning, CA 92220.

Complaints Department
03-25-2014 11:00 pm
the girl that waited on use was very rude she wouldnt even answer a question we had .we had to ask for more stuff on the nachos they were extreamly dry .then we had to ask for mayo for our blt .and then we had to ask for some chocolate sauce on your its the one with a brownie and icecrear and then sauce on top .then she refused to brimng the sauce out to my little one .she was so hateful .my family didnt deserve to be treated like that ,we usually eat breakfast there we love ie .at least 3 times a week when we shop and then when we went to check out it was [50] dollars .we three had the BLT CAME WITH FRIES OR FRUIT .IT WAS AROUND 795 EACH .THEN MY LITTLEONES DESSERT AND 3 ICE TEAS THE MANAGERS WOULD NOT LISTEN .THE ONE DID TAKE OFF THE SAUCE

Complaints Department
03-24-2014 11:00 pm
On march 22nd 2014 I was fired from Dennys Portage,In) for no reason it wasn't job related,. I was getting an interview for a second job across the street from Dennys and charleston (general manager) came in and purchased alcohol and he saw me being interviewed and told the owner of the business I wouldn't hire her she's bad news. the owner where I was being interviewed told me what charleston said. I was shocked at that . I went to work at Dennys that evening I worked three nights a week at Dennys and Charleston told me to leave and enjoy my job across the street.I cannot believe he was so rude and I never missed a day or was even late all the time I worked at Dennys I don't think that was very professional of him. He told me not to call corporate because their would not be anything done about this situation. Thank-you Judy Husk (219-654-4058)

Complaints Department
03-24-2014 11:00 pm
My husband and I love Denny's and always treated very nicely but not today. First of all, we had to wait to be seated. Not too crowded but still had to wait. We were placed into a booth where the seats were torn. We got up and moved to the next cleaner/nicer table. Our waitress left to get us coffee which we had to wait for some time. Our waitress then seated two more people across the way from us . She then returned to give them their drinks but we never got ours. We got up to leave when she approached us and told us a new pot was brewing. Why didn't she come back to tell us that? We do believe that was a down right lie. I asked for the manager and when she came out the first thing she told us was "Well you changed seats, didn't you? Why did that matter. I told her the reason we changed because the seat was all torn and broken. The manager was not nice to us at all. Whatever happened to the customer comes first???? The gentleman that is usually the manager we see, is very very nice and we know he would have handled the situation differently. Makes you wonder, how this woman got to be the manager as she was not very clean looking. We left knowing we will never return to that Denny's again. The manager NEVER APOLOGIZED and picked up for the waitress and blaming us for changing seats. Shame on that manager and blaming us when the blame should have been put on the waitress who failed to return with our coffee. Put the blame where the blame should be. Thought Denny's should be made aware of this situation. Also maybe take a run over there and see that it definitely needs a good cleaning.

Complaints Department
03-24-2014 11:00 pm
I got charged a $1.00 for One slice of bacon I never ordered I always order two pancakes. Two eggs and four slices of bacon which is $6.59
Yet the last two times the last being march 22, 2013 when I got the check the bill was $.99 for a fifth slice of bacon I did not order. It's hard to tell how much actual bacon is on the plate since its all curled
I am on a fixed income and come in around 1:00 am
I always leave a tip but if I go back to Denny's I will deduct the erroneous amount from the tip
This started about three months ago
I did not go back after the first over charge until tonight thinking things got better
Also one order was completely wrongs he woman next door to me told me they messed up her Oder and won't go back
Royse city has few late night places to eat but we are having a lot of new construction. Soon there will be more dining choices and I will remember the crooks in this town
Richard smith