Costco
Costco Complaints Continued... (Page 1)
211+ reviews added so far. Upset? Call Costco corporate: 425-313-8100

David Gilde
from Linthicum Heights, MD
I just thought your company would like to know you have an employee on Facebook who proudly shows he's a employee at Costco on his personal page; while he goes around and rudely attacks people on posts. He did as much to me when I never directed anything toward him. I just so happen to be a Costco member and haven't decided if I was going to take any public action on this matter.
He angered me by attacking my baby's picture for no reason other then I shared my own opinion on a post not directed to him. I find this very distasteful and think he is a tool. He works at Costco somewhere in Ontario Canada. I told him I would write your company and tell them how one of your employees acts to the public and he said he didn't care and changed his profile job information. His name is Bryan Thomas.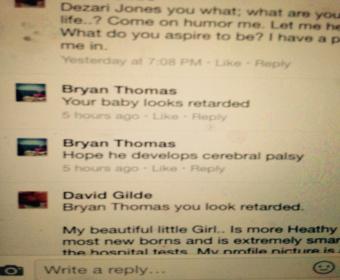 Tom Kelley
from Porterville, CA
I purchased 33.0 oz package of Papa Pita greek pita flat bread from the Costco Store in Visalia, California on March 1, 2017. The tag on the bread read 105423 and the best used by date was March 8, 16. My complaint is that the bread was doughy and undercooked, it was not cooked enough for the bread to begin to split to form the pita pockets. As I live 50 miles away from the store, I will not be returning this minor purchase, but you should be aware of the quality of product your suppliers are providing.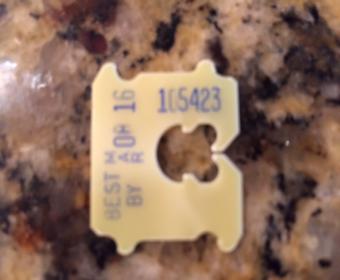 Jackie Hobbs
from London, ENG
I ordered a cake for my husband's 65th birthday. I picked it up Monday 22nd February. It looked lovely. My husband's birthday was Tuesday 23rd February and after he blew out the candles at his party I went to cut it up. I was shocked to discover that the cake was very slanted (see pic) one end was so thin I couldn't serve it to guests as it looked like I didn't have enough (which I didn't) and it was embarrassing to say the least.
It was like it has been squashed before it was iced. I didn't happen after as the icing and the design was not disturbed. I did go back to Cosco Cardiff and complained, ok the lady took the pictures and refunded me but was no apology didn't really seem that bothered about my husband's birthday being ruined or how embarrassing it was.
I wanted to bring this to your attention formally to stop the disappointment happens to others as I really don't think anything will be done to find out why this happened or to stop it happening again. I feel it was very unprofessional as it must have been noticed before it was decorated. It wasn't a slight "mishap" it is very noticeable and was obviously ignored, decorated and hoped that I wouldn't notice. I won't be ordering a cake from Costco again.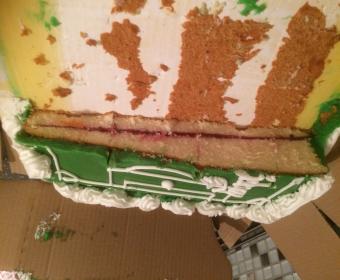 Reyes
from Los Angeles, CA
I was at the water bottled section of the store, last aisle, all the way at the back when I met the female employee with the name badge SABBY. When I already loaded in my cart the one (1) 5-gal box of Arrowhead water and leaving the area, Ms Sabby saw me rolling already my heavy cart full of stuffs away from the water section but she still continued to pull her dolly full of NESQWIK products and stopped my cart by holding the front cart without saying anything like "passing through, give way please" and she was with her serious face. She bumped my cart by her dolly and she didn't even say sorry. That was absolutely very rude.

john gianfagna
from Fishers, IN
My wife purchased three mens trousers for me. She had them altered and gave them to me as a gift. The item is Costco ITM/ACT 754084. The problem is that the fly zippers are too short. You have to pull your pants down to take a pee. This is embarrassing, especially in public restrooms. Been customers for more than fifteen years. Never had a problem. How much do you save by scrimping in the zippers? A few cents? If they were not altered I'd return them.

Cindy Huynh
from San Jose, CA
I would like to request Costco review the attitude of your employee at the Costco 1709 Automation Pkwy, San Jose, CA. This morning I called to order a pizza at 10:30am. She said the pizza will be done in half hour which means it will be available at 11:00am. I am living far away from the Costco at 1709 Automation Pkwy, San Jose, CA but I planned to pick up from there because it is on the way to my friend's house. I am OK if the pizza will not be as hot as it is just made.
However, when I came to pick up at around 11:50am, a Chinese lady who works there said I have to wait until they have spare pizza available because I was late. It seems she punished me because I was late. I was waiting for more than 15minutes and keep asking for picking up the pizza. She kept saying I had to wait because I was late. I saw many pizzas came out of the rack but she didn't want to give me. Finally, there was a Hispanic young cashier there saw me kept asking, she gave me the box of pizza from the shelf which I believed it already packed for me.
Thanks to this Hispanic cashier. I am very disappointed about the way a Costco employee treats customer like that. I hope it wouldn't happen again in the future to me as well as for other customers.

Jade Banks
from Pilot Hill, CA
I was eating some milk chocolate raisins by Kirklands and got a grape vine stem in one. I'm not sure on your policy on this stuff but it was not something I expected from your products. My family shops at Costco a few times a month. I'd hate for that to stop and we all really enjoy your store you guys have furnished a few rooms in all our homes. To me this is a huge disappointment. I have taken pics of the product and the grape stem. If you need it I've also informed an sent pics to my parents. I will be waiting to hear from you guys soon on this matter. I have tried to send pics but for some reason this Email wont let me send them to show proof.

Jennifer Brink
from Cape Coral, FL
I went to my closest Costco on 11/29/15 - Ft. Myers store # 351. I normally shop twice a month at this Costco. I have a business membership which has cost me $200 - $275 per year since this store opened as I pay for myself and my employees. I have a Sam's club and BJ's that have opened closer to my home but have always liked the Costco products and service. I have noticed in the last year, but mainly in the last several months that the service has really gone down hill at this Costco. I see people every time I'm in with what seem to be major complaints at the service desk - I also had an issue within the last month and thought it was going to be taken care of on my visit to the store on Sunday - but it was not. Here is what happened.
On Sunday Nov. 29th I purchased two boxes of the Chicken Sandwiches that you carry. The next day I received your coupon book in the mail and it showed the Chicken Sandwiches with a coupon for $2.30 off per box. So a $4.60 savings. Now it costs me a $2.00 bridge toll to get from my home in Cape Coral FL to the Ft. Myers FL store so I figured when I went back mid month I would ask for my 4.60 back as I have always been able to do that. When I went in the store on 12/12 ( and spent $164.36 ) I went to the customer service desk to explain that I wanted to be refunded for the coupon price of the two boxes of Chicken sandwiches I had purchased two weeks prior even though I thought I had my receipt with me I could not find it quickly - I asked if he would be look up my last purchase receipt and I was told no that they don't look up receipts for coupon matching - only if we needed a refund for something.....I was not happy about it and told him that I would not be able to get back for at least two weeks again - I was told that as long as I got back to the store WITH MY receipt by 12/29 I would get the credit, but it was out of his hands, he could not look up my receipt.
So I did get back to Costco on Sunday 12/27 and made sure I took my receipt copy attached for you - only to be told by Amanda on the customer service desk that I was too late that the coupon expired on 12/24. I explained that I was told I had until 12/29 and that I had been in on 12/12 but the guy on the register would not look up my last receipt to verify my purchase and she also said it was against policy to do that for a coupon match. I then asked for a manager - this took an additional 6 minutes of standing there after already waiting in line for almost 15 minutes - for the 2nd time remember. The manager did give her the go ahead to refund the coupon purchase back to my AX card. So she said she did that - I guess I should have looked at the receipt when she handed it back to me but I did not. When I got home and put it with my other receipts to verify when I receive the bill I noticed that she had only credited me with $2.30 which would have been for one box - there was no limit to the purchase and we only discussed the fact that I was owed $4.60.
I feel that she did that on purpose, but that is besides the point. I am very frustrated that I had to go thru all that just to be able to use the coupon that Costco sent out. This should have been handled the first time I came in - it was not like I asked him to look through my last 6 months of receipts - it was the last one that would show up on my account. It may have taken him 2 or 3 min. tops.
I stood in line far longer than that while waiting for my turn. To make a long story a little shorter, I expect someone to refund my other $2.30 that was not refunded when I should have been on Sunday and at this point I am very sorry that I even renewed my Costco membership as I think they are a little over confident at that store. There is a Sams store within probably 5 miles of it and like I said earlier - I have a different Sams Club that just opened much closer to me and a BJ's that opened about 4 years ago that is closer to me as well - both are in Cape Coral, so no $2 bridge toll to pay either. So with that, if the service does not improve at this Costco I will not be renewing my office membership next September and I may just go ahead and discontinue my membership with the AX change in the spring. Let me know if what I encountered is standard procedure at all Costco's now or just what so I can make a determination.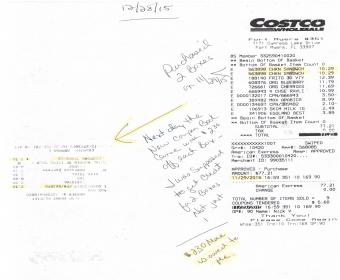 Peter Walters
from Surrey, BC
I have been a costco executive member for many years, and I have never lodged a complaint until now. My complaint is about a product prepared by a company called feature foods international. The product I am complaining about is called herring fillets in wine marinate. This product is no longer what it use to be,it is totally different fish that I use to consume. I don't know the source of this particular fish product but I am curious to find out. It no longer taste the same, in fact it doesn't even taste like herring. These herring bits are tougher then the ones I use to consume. If there is no chance, I will no longer buy this product. The store I bought this product is Langley B C Canada.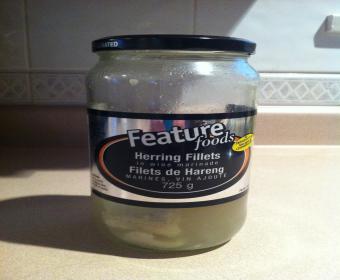 Mrs Anita K Pratt
from Twickenham, ENG
Purchased online HOTPOINT WASHING MACHINE & TUMBLE DRYER delivered 10/11/15 to our new address which we moved into on 27/11/15. Used both items for first time 8/12/15 and found water pouring down front of tumble dryer & floor flooded.telephoned complaints dept. told it was one of the machines which had a fault & I would be contacted regarding this in due course it could be upto eight weeks. I was given another number To ring & was told they couldn't help & I should contact local store which I called & after waiting 30 minutes I put the phone down.
I tried every day and eventually spoke to Sue on 10/12/15 who called us back & said Mark at Sunbury would deal with it and call on Monday I contacted store spoke to Coleen & gave mobile number as well for Mark to call,no contact waited until 3.30pm left another message with Harjit. Called today 9 am after 3 mins.told to hang up no reply.We are in our 70's we can't cope with anymore stress & want a new machine or our money back before Christmas we cannot carrying on being fobbed off. Please treat this complaint as URGENT.

Robert Donnelly
from Chandler, AZ
This is not a complaint to Melinda at Costco Optical. This is a complaint that the lab will not put new lenses into my sunglasses. I cannot get nike sunglasses made like this and I have looked over 1000 pages at Ebay. The glasses are 155 mm wide and fit me like a glove. The department will not refill because the frames are scratched. I have had these frames fills 3 times over the past two years. Once because my poly lens saved my eye. Really Costco lab, are you now so stuck up that you won't fill my work lens and call my frames too scratched? I am frustrated and pissed at the Costco corporate office.

Went to your South Center store to get a card replacement. After watching the disorganization of the employees at the merchandise return area I waited over a half an hour to have them tell me that there card machine was not working. So, they gave me a temp slip of paper good for 1 day. Now the next time I go to Costco I will have to wait in line again for who knows how long to try to replace my card. This is the second time that card machine has not worked when I have come to that store. You can't have employees trying to help other employees how to make transactions during the busy time of year. The lines are very long. I went 15 years before I got a Costco card and was talked into it from a friend I am beginning that it was a mistake.

Jay Schrader
from San Francisco, CA
This is specifically a complaint about DS Waters (aka Sparkletts Water, Alhambra, Costco Water) which was water delivery service contracted through Costco and not other Costco services. I am in the San Francisco Bay Area. I initially started water delivery service in September 2012. The deliveries were usually within one day of the scheduled delivery date for the first couple of years and the empty bottles were exchanged for the new ones outside of my apartment door in the building were I live. This all changed by September of 2015. Water delivery was very sketchy and if delivered at all, was usually left outside of the building in an area that is not secure. Since I left the empty bottles inside of the building, these were not taken and deposits not credited.
I cancelled service by telephone at 5:01pm on October 20, 2015 after a 26 minutes wait. After the customer service attempted to convince me to stay with the service (as expected), he agreed to cancel it and said that the empty bottles would be picked up on the regularly scheduled service date of November 2, 2015. The bottles were not picked up and more bottles were left outside of the apartment building. A worker doing construction for our building helped me drag the bottles into the lobby so that the homeless people would not use them as bowling balls down the hilly street. I checked the caller ID on my phone and no attempt had been made to call from the call-box for entry as usual. I contacted DS Waters several times via email with no response. Reviews on Yelp and BBB rating is one of the worst I have every seen with many people experiencing very similar issues. I find it difficult to understand why Costco would continue to maintain any kind of business relationship with DS Waters and would like their help resolving it.

Denise Dirksing
from Richmond, BC
I have been a Costco member for a number of years and was absolutely horrified, outraged and saddened by the customer service treatment I received at the Langley Costco 2015Nov28 around 2:00 pm. I was in the front part of the store where certain items are often featured for promotion or sale. Among the items was a big box of extra wide Christmas paper that was being offered at discount. There was a small unattended 3 step ladder in front of the box that had a sign on it that it was not to be moved from the area. The sign didn't say the step ladder could not be used just that it was not to be use. I thought it had been put there on purpose to allow the customers to gain access to the wrapping paper as it was a big box.
I had been standing the bottom rung of the ladder for a few seconds before an extremely rude sales person YELLED at me to get off the ladder as it was not met for customer use. I apologized immediately and explained that I thought it was there for customer use. I was so horrified and humiliated (it's not nice to be yelled at in front other customers) that I immediately said I didn't see anything I wanted and left. Even my partner was upset by the incident and said she had never seen anything like it and she has been in retail management for more than 50 years. The whole event put me off for the rest of the afternoon and I felt bad for the rest of the day. I can understand your staff feeling harried during the Christmas season but that behavior was definitely uncalled for and should not be repeated under any circumstance.
I think a nice Christmas basket is in order to apologize for such mean and thoughtless behavior.

Robert Lizee
from Ellensburg, WA
Prior to Costco's recent e-coli problem in your chicken salad we've had two experiences with improperly prepared food products. We've quit buying your rotisserie chickens because we've found them to be undercooked. There's nothing grosser than an undone chicken. Under cooked chicken is a source for e-coli. We've had to finish roasting them in the oven to make them edible. We recently purchased one of your pumpkin pies. The pumpkin filling was not thoroughly cooked in the center. It was runny like soft pudding. Again we found it to be inedible.(Pies contain eggs which undercooked can cause e-coli). We fed the uneaten pie to our neighbors pigs. We shop at your Union Gap WA store and live 30 miles away so it's not convenient to return a product like that.
We reported both experiences to one of your store managers in Union Gap.Unfortunately I didn't get his name. He was a young Asian man. He pretty much blew me off telling me that Costco have processes in place to insure that what we experienced can't happen. Excuse me. That response is what prompted me to pursue it further. We've been a Costco member since 1984 and haven't encountered any unsatisfactory issues with a product until now. When someone reports a food related issue that may have health effects you need to pay attention and believe what you're being told.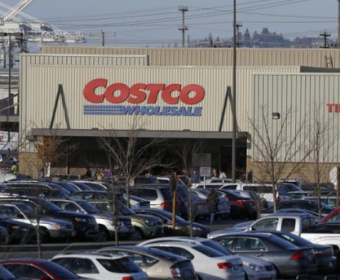 Catherine Yoshimura
from Chicago, IL
I have an activated Debit card and it hasn't worked at the Clybourne gas pumps twice. I use my Debit Card successfully in the store and am puzzled why the pump denies my the ability to purchase gas. I assure you that I have more than enough funds to be able to fill my tank; the woman attending the pump said she thought that I had a limit on the amount of purchases....but I assure you this is not the case. I would appreciate it if you would look into the matter as I became a member of Costco to be able to take advantage of the low gas prices.

Marna Johnson
from Santee, CA
I am complaining that you are discontinuing Kirkland Organic Rice Milk. We have kids with food allergies and are on a limited budget. We need you to please not take this off your shelves. We are in San Diego and use the La Mesa store mostly. I believe I speak for a lot of others. I noticed there even was a blog about it.

Catherine Chow
from San Rafael, CA
I am a long time Costco customer. We shop frequently between the town of Novato, and Richmond in Northern California because both these two stores are close to where we live. I have quite a few very unpleasant experiences returning products at your Richmond facility. The return personnel made frequent unfriendly complaints about much trouble I case them to go through the refund process, and that I shall return the goods from the same store that I purchase from. ...
However; I did not see that clause from any of the Costco return policies. It seems to me if the Costco policy is such; the Costco workers shall validate the store policy and treat the customers with respect instead of insulting the customers. The comments of the workers at the Return Department @ your Richmond facility in Northern California are totally unprofessional, inappropriate, and unpleasant.

Mel Hadap
from Tucson, AZ
A lock nut on my spare tire mount is missing due to mishandling of service technician. I don't know who or how they lost it but bottom line, it is missing. I am sure it was in there when they took my car in to replace all 4 tires at their store. I just had installed the flat tire before I took it in for their service. My instructions was to install back the spare tire I used on the tire mount. To make matters worst is to tell me that the lock nut was not in there This locknut is to secure the spare tire from being easily stolen. The problem now is, when I try to find out the status of my complaint, I get being bounce off from various telephones instead of addressing the problem directly since it is not a big item. This is a customer service issue of Costco.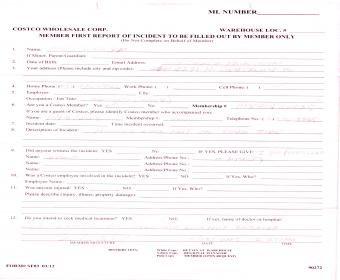 Mel Hadap
from Tucson, AZ
Tire service technician misplaced a locknut on my spare tire mount on Friday, November 13, 2015. This happened when they replaced all four tires on my car. I would like a replacement of the lug nut that the service technician lost or would like to find out what is being done about it. After speaking with someone in customer service it appears I will need to escalate my problem to corporate to get satisfaction!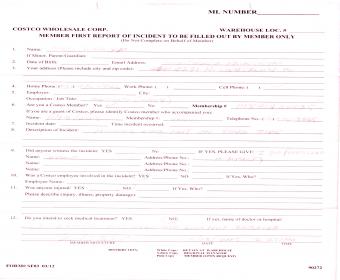 Denise Wright
from Atwater, CA
Let me preface by saying I have shopped at Costco for years and have never had a bad experience. Lately I have noticed more new faces than old faces at Costco. My daughter and I were shopping today. The cashier, Vanessa, advised my daughter, in a rude manner, she had to purchase 2 packages of bagels or put one back. My daughter was aware but in her haste forgot, she left to get the other package of bagels. The cashier finished ringing up the groceries before my daughter returned. She made a rude comment about her leaving to get the bagels if she were paying. I felt the comment was uncalled for. She turned and continued to make comments to the cashier that was standing nearby.
I made a comment about missing the old cashiers, as I had not seen her before. She stated she was an old cashier. I don't think she should be working in the forefronts with the customers. This employee was very rude. We were going to order from the food court as well as update out membership, but because of her, we did not. I understand people may have bad days, we are all human, but if anything she should have just kept her opinions to herself. My daughter and I have both worked customer service and both viewed her behavior as unacceptable. You never want to make a customer feel like they are an inconvenience to you. Someone needs to let her know. This is the store in Merced Ca on R Street.

Stella Barry
from Swadlincote, ENG
I phoned up to cancel and order. The operative assured me she would email and get the shipment stopped, then email me and the money would be returned. The next thing I know I get an email saying my item had shipped! The order had been cancelled it is of no use to me. How do I go about getting my money back? If not I will write a letter to the CEO.

Farjam Tebyanian
from Inwood, WV
11-7-15 My concern and complaint is valid and needs immediate attention please. My records as a Costco customer are on file for you to review! Please have a corporate officer contact me at 202-538-6103 Lamoda Inc. ask for Fajam. Your store had me charged falsely for stealing a pack of socks that your cashier failed to ring up and was accused as thief before leaving the store by your Costco Loss Prevention. I am not a thief and very humiliated and disappointed on how the situation was handled and the loss of my Costco Membership due to a misunderstanding and improper handling and address of the situation. I am a very successful business person in this community that spends a great deal of money every month in your Corporation. I would have been more than happy to pay for these socks along with the rest of my order that totaled 413.46. I would like to resolve this minor misunderstanding prior the expense of getting attorneys involved

Dominick Bet
from Newark, DE
i bought a pair of prescription eye glasses at the Costco store in the Christiana Delaware Mall. The glasses have a protective coating on the outside of the lenses which starts to wear off after several months and after 2 or 3 years you have smudge or smear marks on the outside of your lenses that just keep getting worse and worse. But, you don't know what causes this and you keep cleaning your glasses after each time you look at them, because you think that they are dirty from oils on your hands, etc. But the real problem is the coating on the lenses which is terrible and doesn't last. I have $2.00 reading glasses that are better than the $120.00 glasses I bought at Costco. There are no smears or smudges on the $2.00 glasses that I have and I have bought lots of pairs over the years. If I am having this problem, then so is everyone else that buys these glasses from Costco with the protective layer. No one in the store will help you with this problem. The sales people and those who I spoke to in the Costco eye glass department are well award of this problem and just want to sell you a new pair of glasses and think it is O. K. to sell this junk to the paying public. Only a class action law suit will change their minds in my opinion. Let me know what the management of Costco thinks. No one else really cares.

Mary Thompson
from Bakersfield, CA
I called the Costco pharmacy to check on a prescription I dropped off yesterday. The lady I gave it to said that she would have to call and verifie the information with the doctor. So I called the next evening to check on it. The lady on the other end of the phone was extremely rude her name was Nusrat. She first tried to tell me they did not have my prescription. Then she left me on hold for an extremely long lime while she went to look for it. Every time I tried to ask her a question she would cut me off and tell me that if I would quit talking I'd know. And after she was done she never did answer my question. When I tried to tell her that I didn't understand what she was saying she hung up on me. I had to call back to get her name. Horrible customer service from Costco, and no apology none at all. She could of careless if she was rude or not. I still don't have the info I needed.

Good afternoon! Last Friday I was assisted by Amanda in the photo department. I called her after the app was giving me issues uploading my pictures to be developed. She was very helpful and assisted me some of my pictures that had come thru incorrectly. When I arrived to pick up late that evening around 8pm we ordered pizza to go then headed to photo where Amanda assisted me with a very professional and helpful manner! Even the other gal working with her was sweet and presentable. (Sorry didn't get her name). After we purchased the pictures we headed back to pick up our pizza. As it was late due to my husband getting off work later than usual we were very hungry.
I went to the car with my two and seven cranky children and I was on a knee scooter and in pain due to a recent surgery. After 30 more mins my husband finally got back to the car to find a very "hungry" wife and two very upset children. My husband said they forgot to put in our order and not only ours but 3 other people there as well. They offered no apologize, discount or refund. I was very upset and not happy with the poor customer service. I personally would have gone up and spoken with them but we're hungry, tired and with my knee scooter it just wasn't convenient. I just wanted to give kudos to the good employee and also mention about the poor customer service that is not normally received at our local Costco. Hopefully this can be rectified. Thank you for your time and hope your day is well!.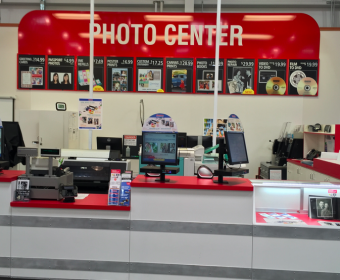 Nelly Garvilles
from Damascus, OR
When I entered Clackamas, Oregon Costco warehouse the carts were wet because of the rain. As I was lining up to enter, the lady employee on the front door was wiping the cart of the customer handle with a towel. She did wipe the customer cart in front of me and the customer behind me but skip me completely. Since the cart handle was wet and cold I asked if she could let me borrow the towel. Although she was holding a towel she directed me to get the towel across on the other side. After I finished wiping my own cart, I left the towel near her. When I walk away about 20 ft, she yelled at me like this:" Hey lady you stole my towel " That was in front of a lot of people. I was very embarrassed because at the age of 70 I never been called a thief. I called the manager and told him about it. we have a little chat and I continued my shopping. I was not able to shop around because I was traumatized. I am planning to take legal action, because of emotional stress. When I got home I called the corporate office of Costco to complaint and talked to Pete and explained the incident to him. He told me that he will email the top manager in Clackamas, OR Costco.

Antonia Wister
from Orland Park, IL
I purchased a star wars costume for my grandson. The darth vader light saber that comes with the costume does not work. There is no information on the included cardboard setup on how to return the defective light saber. The only information included is Disney.com. How do I get a light saber that works? With no contact information included I am stuck with a defective one.

Campbell
from Beaverton, OR
I have been a member for at least 30 years. Every time I go from the regular account to the executive account, I pay some money to do so. At the time i'm buying my groceries, they come over and tell me that I should upgrade because I spend enough to make it work. Now for the last couple times i have done this, when I receive my renewal. It is not close to being enough. So I down grade. This time I spent about 23 dollars to upgrade and received a check for 7 dollars and 14 cents. What good did that do me!!! none? Your Right... None.. Seems like a scam to me. I will not upgrade my account ever again. If I even consider renewing it. I think if you didn't charge a yearly fee just to come buy stuff. You would have more business than you could shake a stick at. And you wouldn't even need the fees you charge. Wont you please consider making this easier on all of us who want to keep shopping there.

Dominick Bet
from Newark, DE
I bought a pair of prescriptions reading glasses about 4 years ago. After about a year or two I started to notice a mark at the edge of the lenses. I would try to clean this but the mark or smear would not go away. Eventually the smear or mark kept getting bigger and bigger and now the smear covers the lenses from the corner where it started to the center of the lens. I went to the Costco store in the Christiana Mall Shopping Center and talked to a sales person and got no satisfaction at all. I was told that there is a protective covering on the outside of the lenses that wears off and this is what is causing the smear. I am very unhappy with the glass selling department for selling me a pair of glasses that only last a short period of time.
I am sure that everyone who buys glasses with this protective coating is having the same problem that I am having. I bought glasses 40 years ago and they are just fine. I have 10 pairs of $2.00 reading glasses in the house and have never had a problem. Please, stop selling these glasses or you will eventually have a class action lawsuit on your hands when someone's vision is impaired and they have an accident driving or some other accident. No one really at Costco cares..I was told I need to just buy a new pair of glasses.

Elsa Vega-Martinez
from Madera, CA
I parked car my car four lanes away from Costco. There was a young man getting carts he hag a huge orange cart and left it between my car and another. I turned around real quick. As the orange cart ran in the the back of my car (right side ) I ran to stop it but did not make it on time. I told him what the hell happened I just got my car painted four days ago. As he giggled I asked who was his manager. He said I don't know there's a lot of them that's when I got his name and marched into the store asking for a Manager, Denise this is store 31 in Fresno Ca. She came out and took picture with a cell phone and asked me some question and got my address and phone number.
Regardless of how small or big it is it's the principle I just took my car out of the shop on September 29. I paid good money to paint my car to look better. 2008 Nissan Altima. Denise said that he laughed because he was nervous that was bull. I feel like no one cared. Denise stated I can't pay you out for this. No one was asking her to. But my car is going to get fixed one way or another. Even if I have to publish in the newspaper or get ahold of a local news station. But I won't stop until this gets resolved. I work hard for some young man to laugh at the situation and that made it worse. Denise at Costco store 31 said it would take five days for someone to call me back. I will not stop here especially after I paid for my car to look better.

Ginny Grubbs
from Augusta, MI
I had bought toilet paper there a year or so ago and it was as good as Charmin but cost a little less. Now it is a little wider sheet but the thickness is as thin as single ply.....takes twice as much and the cost is 50 cents a roll the same as Charmin. I won't buy anymore that's for sure.

Zebo Landman
from Boulder, CO
Cancel my previous complaint It was my part of misunderstanding Thanks. Zebo Landman

tonia ellis
from South Jordan, UT
It all started when i went to membership dept. returned items dept. over an approved item i wanted a credit for. the 2 girls were going back and forth between membership line and return line....they told me to go to the back of the line. they should have gone with the next customer in line no matter what since they were going back and forth not keeping somebody stable at the return line....a man said you were ahead of me go ahead and be taken care of....when i was, the young gal said to me where is the returned item. I said i was out of the country and I couldn't give the bad asparagus to her. I already had approval to get a credit from my phone call to costco prior to my trip to japan. Now she says, you could have frozen it. I said I'm not freezing something rotten in my freezer plus mine is small. she continued to say it will take longer to get this done because i have to call someone....i said fine.
Meanwhile my husband was somewhere in this huge store and I finally had the credit and his card; I couldn't find him, so I asked several guys can I have him paged since I had been throughout the store searching for him. They said we have no paging system...I said REALLY, even Walmart has a paging system in case of things like this....Still not finding him, I went to the door greeter, and I asked why there wasn't a paging system. Her answer was Costco can't afford one, it's too much money....What do they think I'm stupid. I found her to be very sarcastic and unfriendly. I went back in the store and i found two costco guys there, i told them my problem. now they helped me by asking me to describe my husband. they were great and they helped me physically find him....this happened on september 20, 2015 at 5201 s. intermountain drive, murray, utah 84107. This was a bad experience and I feel the customer is right and the employees should be more helpful. I would appreciate your help in this matter since I love shopping at Costco. This day I rate 1 for a very bad experience.

I went into Costco to pick up my new glasses - well I along with another lady waited 45 minutes to be waited on - There were 2 girls at the desk - one got up and left without explanation - she could have said "I"m sorry but I have to go to lunch at this time but someone wiill be with you shortly" but she just left - 10 minutes later another staff person came to the optical dept and said to the other girl "why did you not call me off the register if so & so went to lunch" No answer - My recommendation to Costco is to give the people pagers like restaurants do - I would have completed all my shopping and not stood and waited at the optical department for 45 minutes. Also, I probably would have spent more $$ - but was so frustrated I just left. Also the other gal who was in front of me on the list almost left because she had to pick her child up from the school bus and now had to come back to do her shopping - not smart Costco!! the few $$ it would take to do a pager system would more than make up for the cost by the customer shopping during the time frame of waiting.

Karen L. Hinch
from Arcata, CA
On 7/31, I went to my Costco warehouse in Eureka, California to purchase a cash card to buy gasoline. I usually did this in the optical department where the waiting lines were usually shorter. While there, I usually have my glasses cleaned and staff suggested straightening them. Trina pulled on the temple breaking the glasses--the only ones I have. She said that the glasses were old (purchased in 1/2014 elsewhere as a gift) and if they were going to break, they would break anyway.
I was shocked at her attitude and fetched a manager from administration. Trina went on to say that the services were used at the customer's risk, and that Costco was not liable. She was snotty and her attitude needed work. She proceeded to Tiger glue them together so that I could drive home. As glue melts the plastic frames, I have learned, they fell a part on Sunday. As I only purchase gas there and had renewed my membership that very day, I am considering requesting the membership money returned and cancelling my membership.

I purchased a chicken Caesar salad from the food court today, got back to work to eat it and found that it was very old. The lettuce was brown and not good enough to eat. I'm surprised because Costco has always had very good, fresh food. It will probably be a while before I go back.

Marilyn Levinson
from Great Neck, NY
I purchased your Kirkland brand tuna fish for many years. I loved your tuna because of it's pure white color. I purchased a new 7-0z package of solid white albacore tuna and have noticed that the quality is definitely not the same. The tuna no longer has it's pure white color. It has pieces of pink and brown of which I threw out because of the color that I find unappetizing.
I have always told people that your tuna fish was the best but I along with others have noticed the change. Can you explain to me why the quality of your tuna fish is not the same? If the cans of tuna fish don't go back to it's original pure white quality that I have enjoyed over so many years, I and those who I have inspired to purchase your tuna fish, will no longer buy the Kirkland brand. I hope this situation will be resolved quickly.

William Cooper
from New York, NY
I visit Louisville, KY an average of once a month to care for my 89 year old mother who suffers from dementia. I frequent the Costco at 5020 Norton Healthcare Blvd at least once during each visit. I must say that I was shocked and appalled by the unprofessional and cavalier attitude of the "lady" who checks items and receipts as you exit the store.
Not only was she rude, as she had her back to me while speaking to Ron who was working on the entrance side, but when she does turn to take my receipt, she doesn't say hello or address me at all. She then proceeds to go thru my basket with a fine tooth comb to ensure I'm not stealing anything.
Please understand, since I don't steal, it makes no difference to me that she scrutinized my cart as every item was paid for, but then, as if in disgust that she didn't find an item that wasn't paid for, hands me my receipt and says absolutely NOTHING!!! I looked her straight in the eye and said: "THANK YOU!!", in the most sarcastic tone possible. Only then does she reply, "thank you." I said to her, "what an attitude." She then replies as I walked away: "I got it from you."
Now, this "lady" was old enough to be my mother, but as I walked to my car, I realized that this type of behavior shouldn't exist in customer service so I decided to walk back to the entrance and ask to speak to a manager. I chose not to speak to her because I felt that I might curse her if she presented the same attitude again and being a man of color, and she being white, I wasn't going to allow this petty woman the opportunity to say that she feared for her safety.
Also, since Ron and the young man who worked the cash register were so polite and PROFESSIONAL, it made sense to speak to one of them. Ron called over one of the managers who worked that day, Alyssa Lawson who was polite, but I'm certain said nothing to the lady except that I complained about her attitude.
I am still going to contact the Corporate office to lodge a complaint so that they can be made aware of the event and also that, if an employee isn't prepared to provide professional customer service to ALL of the potential customers, maybe they should seek employment elsewhere. This occurred at COSTCO on 05/11/15 at approx 7:48pm.

Stanley king
from Puyallup, WA
I purchased flowers from Costco for Mother's Day , this is my second time buying flowers from Costco because my first experiance was great, the flowers were exactly as advertised, this is why I returned for another purchase. The flowers I picked looked as if it was a big beautiful arrangement , they showed up the size of any store flower shop which cost anywhere between $ 15 - 20 dollars tops , I paid $ 70 for the same amount of flowers.. Costco cheated their customer with this purchase I am very disapointed and feel as though Costco needs to make it right.

darrell callier sr.
from Red Oak, TX
I am a senior citizen with 2 really bad knees. On most of my visits to Costco, I am asked to wait over along the wall while an employee looks for a scooter. I was informed that my store had 5 scooters, which he thought was a big deal. Five scooters for a store of this magnitude, are you kidding me?!?! How about taking a survey of how many seniors and disabled people use these scooters. I am pretty sure you will be surprised.
Well while I'm at it, how about a few more handicap parking spots. You know there are a lot of us baby boomers out here. Also I have filled out a complaint form in the store before----NO ANSWER! Your consideration would be greatly appreciated.

Mike Ortiz
from Oxnard, CA
We like the Kermanig Bakery plain pitas. Since they are not a regular stocked item, we stock up when we find them at a Costco Roadshow. We went to Costco 420 Oxnard and found out Kermanig would be at your Santa Maria Ca. store #24 on May1-May 3. We decided to make the drive 230 miles roundtrip on Saturday morning only to find out Kermanig had run out of the plain pita product. They seem to push their flavored pitas and were not too concerned about being out of stock. We may have to look elsewhere.

Sue Kenny
from Northampton, ENG
Re joined as membership had lapsed, whilst at work BMI The Chiltern Hospital 22 April 15 was given an incentive "Join Today & receive £5 voucher off identified 3 items of Free something else". Whilst stipulating my local Costco was Milton Keynes the Costco representative did not at anytime explain the voucher would not be valid other than at Reading. The lady was very engaging but I feel quite cross at this lack of honesty, whilst the £5 is not going to break me, it's the lack of being correct in information given. Poor show Costco!!!

Marcy Smith
from Hayes, ENG
I have been trying to phone the online returns department for 3 weeks every time i am put on hold today i was on hold for almost 1 hour and every other time over 30 mins this has happened 7 times in total. I emailed customer care only to get a automated reply telling me to phone the number i was complaining about!

tiara white
from Wichita, KS
I applied for an opening at the Costco store in my town, Wichita, Ks. I have experience from working at Sam's club, but they did not wish to hire me after my first interview. I was properly dressed, spoke and answered all questions properly, I had a resume online and in person. I live walking distance from the store, and I have open availability. I feel like it was discrimination for being a Sam's employee.

Virgilio Gadiano
from San Diego, CA
Applied a RV refinance loan with ESSEX credit as advertised in COSTCO website on 21 APR 2015. Since then I did not receive a response from them. It says on their ad that a response will be done in 2 days. I called several times left messages to check the status, they referred me to the same person with no response. As a customer, I need to know the status, been with Costco, used services offer with no problem.

Joel Zucker
from Nanuet, NY
I have been shopping in Costco of Nanuet, NY since the stored opened. I have purchased the large bags of frozen strawberries for over ten years without complaint. In the last few months, the packing of the strawberries changed. No, the packing changed but the quality of the strawberries is very, very poor quality. They are tasteless. I wrote in a complaint at the store a few weeks ago and did not get a response.

Louise Simon
from San Diego, CA
I received two baby Carter ℅ die sets size 12 months for my one year old grandson as birthday gifts, but he wears a size 18 months. Tags were on them. The employee never even looked at my items. I tried to exchange them for a bigger size but Costco would not exchange them without a receipt or the purchaser's Costco membership number. Their website nor was there a sign on the wall stating this policy.
As a matter of fact the Costco website states they will make every effort. Ha. I was astonished. I emailed Customer service. And they said there may be a safety issue or torn issue in their reply. It was like an automatic reply. It didn't make sense. I am getting no help from everyone. It's as if they make up return policies as they go along day to day. Is this legal? Please advise.

Elizabeth Sanchez
from The Bronx, NY
I have been a member of Costco since 11/2004. I live 5 blocks away from the location on East 117th Street. I choose to drive all the way to Yonkers not to have to deal with how unprofessinal the staff are on 117th Street. Yesterday 4/20/15, I decided to go to the Costco on East 117th Street. While waiting in the scanning line, there was another member in front of me who had a language barrier and did not speak/understand English. The staff member there by the name of Jewel was extremely disrespectful to this member. She yelled at the customer, and her tone was out of line. I also asked her if that line takes cash and she again yelled and disrespectfully said NO! to me. I spoke to a supervisor there who was very dismissive and said that " she is very aggresive". Once I told him that I need to speak to another supervisor, he said that he will take care of it. I am a member and pay my memebership all these years to shop at a place where I won't get disrespected. This was rude, unprofessional and just plain wrong. Makes me want to cancel my membership altogether.

My Roomate got a costco card so we can buy supplies for our house. But when we tried to pay, they let her split the transaction so that I could pay for my items separately. However, the clerk would not take my cash because it was from my wallet and not hers. I understand if it was my debit card but I was paying with cash to help lower the cost as she can't afford hundreds at a time. The fact that the cashier felt it appropriate to ask if it was my cash then explained that even married couples don't get exceptions. I find that hard to believe that married couples can't use each other's card. We felt it was wrong as if the cash was in her hand she would have taken it, and she also made us feel like she was implying we are a couple which we aren't! Horrible service and not worth the savings.

Dean Kennedy
from Mount Pearl, NL
I have purchased your bbq cooked chicken twice over the past few years. The first one was very salty and when re-heated very soft and tasteless. I purchased another today and it tasted very very salty. I have high blood pressure and the sodium content was shocking and tasted like salt water. I enjoy most meat and poultry products from Costco. Very disappointing and very unhealthy. I would appreciate an email back at deanrkennedy@hotmail.com. this experience makes me wonder about the actual quality of your meat, poultry and produce.

Dr. Chris H. Catchings
from La Grange, NC
About two weeks ago, we bought a bundle of Kirkland Signature Premium BIG roll paper towels. ITM./ART. 512599, Scan #: 96619 72205 1.
These paper towels should not be marketed as they leave residue like "lint" whenever cleaning (with Windex) any type of glass which includes windows, mirrors, TV screens, etc. Therefore, it is probably not good to use even on counter tops, etc. I am very disappointed by the mislabelling and would like a full refund to better paper towels.

Manager at tukwila store was extremely rude at the door when I asked for temporary card. Lied to me, said he looked up my membership and it was expired when in fact it was not I shopped at the kirkland location instead whos staff verified my membership was active. Worst costco manager at tukwila ive ever seen, and ive shopped at 5 other washington locations with pleasent experiences every time. Not going back to that location again!

Robert Dinerstein
from East Northport, NY
Purchased a 70" TV a couple of weeks before Christmas 2014. Turns out it had a problem. Because of its size, I had to impose on someone with a big enough vehicle to bring it home. When I called concierge they thought the problem was correctable with some turn off/turn on mechanics. The mechanics did not work and the next day I called Concierge back. They set up a conference call with the manufacturer. The Manufacturer offered to replace it or repair it. When I discussed it COSTCO's concierge assured me that if the TV was replaced the 90 day exchange would start again from the day the replacement took place. I was also told that while one service would deliver the set, another service would then come to set it up.
I was particularly interested in whether the 90 day return policy would begin when the replacement set was delivered/installed and was unconditionally assured it would. My concern about the return policy was a function of the fact the 90 day return period had not yet expired and I could return the defective set and purchase a new one which would give me a new 90 day period. I was concerned about returning the set if defective as a friend had purchased the same set and had experienced the identical problem. If the replacement set had the same problem/defect I wanted the option to return the set.
After the replacement set was delivered, I discovered that, notwithstanding the Concierge's representation, no installation crew would be coming. I am disabled and had to impose on a friend to install it. When I sought confirmation from COSTCO that the return period started anew I was told that they had arranged for a transfer of the warranty to the replacement set BUT the return policy would not start anew and had, in fact, expired. I was hopeful; it will not be an issue, that the replacement set will operate properly, BUT I was duped. I could have returned the original set and purchased a new one and had a new 90 day period. It was only because their representations that I accepted the replacement set.
Not a big deal unless there is a problem with the replacement set in which case I want to return it. I understand that all calls are taped and I wrote requesting that the calls I had with Concierge be retained as if there is any problem with the replacement set I intend to return it even if it means hiring a lawyer to do it. I do not like to be duped.

On Monday March 30, 2015 I went to purchase 4 tires at your store in South Orlando, Invoice 1840161256 Membership 111841010890, a member for 15 years. The tires I had, had a little hum to them and I didn't want to drive to it from Orlando up to the other home in Maryland. I did plan to use them on my small pick-up truck because they were like new in excellent condition. I told the first salesman that helped me to put my tires in the back of my car, he responded that he would put them in the back of my car. After waiting on me for about a minute, he said he couldn't work any more and left. The second salesman that waited on me also agreed to put my tires back inside my car. The second salesman took my cell phone # and agreed to call me when my car was finished. He did not call me when my car was ready (YOU WONDER WHY). When I went back to check on my car, BY SURPRISE IT WAS FINISHED but my tires were not in the back of my car (YOU WONDER WHY). I asked for my tires back, there was 3 tire representatives standing and said the tires had been loaded on the tire truck that was standing by the garage right in front of me.
Your tire representative and the tire truck persons refused to go up in the truck and get my tires out(YOU WONDER WHY). Then I went in to talk to the store manager Terri Luna, Terri said the tires would be brought back to Costco and I could pick them up on Wednesday. I went back to the Costco store on Wednesday afternoon and the tires were still not there, but was told the tires would be returned to me and I would be called when to pick them up. I went back to the store on Friday, the tires still were not there, after much discussion Terri Luna gave me one option offered $120 Costco cash card or some other person's comparable tires of what they thought was comparable not once did Terri offer to let me speak with the General Manager. My son had to insist on getting the General Manager's information from Terri. Terri said the tires had 5/16 of tread because the tire rep that didn't put the tires back in my car told him. They were still like new. But my son wanted new one's put on because of the little bit of hum in one of the tires, so I decided to invest in a new set of Costco's tires. The tires were worth at least $300, and I was not accepting a $120 cash card. I have been a Costco member for many years and expected better treatment than what I got.

Sonia voluck
from King of Prussia, PA
I would like to register a complaint about the cleanliness and upkeep of your area for coffee grinding at the Costco in King of Prussia Pa. I have complained about this a few times and yesterday as in the past upon going to grind my coffee I once again saw how dirty and unmaintained this area is. I actually never did use the grinder. They are old and filthy and need to be replaced and cleaned regulary. As a long time member of Cosco I wanted to notify you since in store complaints have not had an impact. Hopefully this ail be addressed.

This is a complaint about Costco in Eugene Oregon. this store was built back in the 80s, now the town has grown around it. there is no place to park the traffic is heavy around the store because people drive around waiting to park. in other words the place is a freaking rat race! In Alaska anchorage there is two and the population isn't as big as Eugene/ springfield. Eugene is one of the earliest store to open when Costco first started and now there needs to be another to handle the heavy volume that it has obtained. someone really needs to take a look at what a madhouse it has become before some one gets hurt and law suites fly. this is not only a complaint but hopefully an eye opener for Costco to take a closer look at some of their older stores. because a lot of people are turning away because the amount of traffic especially the older gen that have a hard time getting around.

Lucy gullace
from East Hampton, NY
Customer for many years. Bought a package of your sweet Italian sausage,which I have bought many times,and was very satisfied. You must have changed supplier, as this was the most tasteless sausage I ever tasted. Will no longer be purchasing. Purchased April 2 in your riverhead ny store might add I travel from easthampton to shop there.

Margaret E speelman
from Burke, VA
The Fairfax (VA) Costco decided to stop selling cigarettes only at this branch. "Valued customers" were told to go to other stores much farther away. The area (very small compared to the total footage) is needed for store improvements/pharmacy expansion/cooling needs and 'changing tastes.' Surely some small corner could be found to continue a legal substance. There were and are customers for cigarettes.

You had been doing great as far as getting organic food in. I had been buying a couple types of cheese that are from grass fed cheese but all of a sudden they are not available. One was Kerrygold and the other was this really great creamy cheddar that I can't remember the name of. Will you be getting these back? I had been telling everyone about how good they were.

I don't have any problem with your prices, I think they are great except for your customer service. Last Saturday I went to the Optical Department to have a new pair of glasses. The lady who helped me was very rude. I handed her my prescription and showed her that I want the Sperry top sider sunglasses. She told me that it will work for my prescription. I asked her nicely to just make sure that they will use the correct prescription with my glasses. And she said that Costco always make sure that they give the right prescription to their customers. I told her my past experience with Costco Optical that I was given the wrong prescription in spite of me telling them that it was not the right prescription. and she gave me a nasty look and asked me what are you doing here? I told her that I really like the frame and I cannot find it anywhere else and that is the reason why I'm asking her to make sure to give me the right prescription. I feel like Costco doesn't really need my business. The Costco branch I went was the one in Sepulveda and Victory in San Fernando Valley CA

Natalie Jones
from Waldorf, MD
I arrived at the Costco in DC at 6:35 pm & they said they was closed even though you advertise. 7;00 pm. Why do I pay $100 As year got this treatment! I will be shopping at the Arlington, VA store from now on. I dislike rude wrong people that run a poor store.

Harry Henneborn
from Albuquerque, NM
My wife and I met a MCS rep in your store in Albuquerque , and then met with there salesman at our home on 2/21/15 , we then decided have this company install a new tankless water heater and a mini split , a/c and heater . For just over $10,000.00 . when it came to the city inspection , the mini split failed , so had to wait to get it fixed and another inspection . Then we had an odor of gas in out home , I found a gas leak from the install of the tankless water heater , which they did come and repair a few hours after I discovered it . But prior to this and after the install , my wife and I took a trip away from home for 4 days , can you imagine coming home and not finding your home .
For $10,000.00 I want no worry's but that didn't happen , I have met with there manager Sandy Adams , and she was very concerned about my issues and told me they have had several complaints about the person who installed my gas water heater , so they have now fired him , BIG DEAL , where would that have left me if my home exploded . I see in our newspaper and on the news at least 3 times a month on the damage that gas leaks can cause . She did make me an offer of 5 years service , what ever that means. I am a retired capt from the fire dept and I know first hand what a gas leak can do , and feel insulted by an offer of 5 years free service .

The policy change that a pharmacy customer may no longer check out limited number of other store items is terrible. Especially when many times when you go to pick up meds they are not ready and requires wait time (sometimes only 20 min sometimes an he). Anyway, I understand large checkouts are not possible, however if there are only a few items ( say 5/6) that do not require clerk assistance, then it is just terrible that the customer is required to go stand in another line! I had only 1 small item and was informed I could not purchase it when paying for meds. I did some checking and There are others pharmacys that allow "other" store purchases (some are limited to 5 items). I hope that Costco pharmacy will consider customers and revisit their policy.

Jose
from Los Angeles, CA
I was on the phone and looking around when i saw a tablet, i picked it up and was gonna take it to the cashier but first i needed to get my carpets. As i said i was on the phone looking around with the tablet at hand looking for the carpet when employee jesse walked up to me i assumed he was gonna help so i asked for the carpets and as he walked up to me he asje if that was my tablet i answered no then he yanked it out of my hand and said we were looking for it and walked away. I was like damm he made me feel like i was steeling the damm thing and to top ot off he didnt even help me. I have a bunch of tablets at home and i dont need another one. But i really felt crumy so i told the person i was talking to on the phone with that id call them later. I felt so akward after that i decided to go somewhere else. Asshole didnt even Thank me for finding the tablet.

A Stacey
from Peterborough, ENG
Purchased an item which was faulty returned it and received no refund have been chasing for a refund for over a week now and still not got it, given one excuse after another as to why it was not issued they say it's because why expirey date on my card expired that's why they couldn't refund onto that, three weeks they new this and never contacted me to arrange an alternative refund form. Only because I contacted them they said they will send a cheque instead, that's a month after I returned it! Why did they not just send it anyway, thought they would get away without doing a refund!

Tammy Edmonds
from Westminster, CA
On March 3rd 2015 my daughter an I arrived at Costco Kapolei and got there as the doors opened. It was not so busy yet so it was turning out to be a good shopping day. We arrived at the check out and ended up with a $600 dollar transaction. So I paid with my ebt $310.00 and my daughter was going to pay with her MasterCard. Well MasterCard is not excepted at Costco. She had only $120.00 on her and said she was going to run to her car to get some more cash. I felt embarrassed. It is humiliating to be left standing in a line with someone else waiting behind you. I apologized to the man behind us. Then Mike the man that was on the customer service podium yelled out "Oh no, holding up lines here! Void her out and make her stand here and I will ring her out when I can." So the cashier voided me out and my daughter comes back and they pushed our cart to the podium. He was so rude and unprofessional. So my daughter and I stood there for about 20 minutes while he helped another customer.
So finally he gets our receipt and rings in all the codes of our purchases. Then he scans my ebt card and didn't have any balance on it to pay for our transaction. Mike then looks at us and tells us that it is now in the states hand and he couldn't do anything about it. So about 3 other women came over and could not figure out how to correct the problem. Then a lady with dyed blond hair told us they cant do anything and the proceeded to tell us what did we expect them to do. Another very rude employee that obviously doesn't have proper skills. We were then sent to wait at the customer service counter and was waiting for a manager. Here comes El the Marketing Manager. What a joke this man was. Seriously no skills what so ever! All the questions we were asking him got answered with " They are on the phone with the state." Over and over he kept repeating that to every question we asked. Like a child playing a game. We hung around Kapolei for like 4 hours and went back. We ran my card through again. No balance! So we drove home with no groceries.
About 5 minutes from home we get a call from home to ring Sharri at Costco. I ended up talking with some male to come back to Costco and he will sort out the problem. It took the best of us on that day and I told him I will have to find a ride since my normal driver had to work the next day. Well I was able to get there at 5p.m.the next day. We were helped by the nicest ladies at the customer service counter and called for the manager. We were then met by the sweetest manager. She checked our records and found out that $310.00 was to much to refund in a transaction and needed to do 2 transactions of $155.00. It worked! I was very insulted and hurt by our treatment of the two men you have running in your front of house management! A week later my daughter returns to pick up a few things and was told by the cashier there was a hold on her card and to go to customer service.
So they call management and comes your Marketing Manager El! Takes one look at my daughter and tell her "Oh no its the fiasco!" My daughter being insulted told him I should just get my membership back and shop somewhere else. He was glad to do that and called another manager over to do the refund and noted to my daughter that it showed we just renewed in November and we had already spent $5000.00 in your store. I don't know if that's much to your business and we aren't worth all this chaos. I was upset and called the store and was speaking to Ivan. Now that's an awesome employee who asked what he could do for us. I told him we no longer have a membership and that I wanted an explanation of what we did wrong to deserve the treatment. He told me he was going to check on the situation and get back to me.
Well as he said he rung back to tell me we did nothing wrong and that he would give us back our membership for free. I thanked him for his kind efforts. Here's the thing. I don't want to shop there anymore and have to look at these men and be treated like that again. I think to myself do they realize how much inconvenience they caused us and the humiliation? I take care of elderly people and we don't have a car. My daughter runs me around on specific days. Well my specific day was ruined and never got to get our $600 worth of groceries. Costco is like the only way to get by nowadays with everything so expensive. We buy the bulk since these elderly people only have such little money to get by. With shopping at regular grocery stores it tight. But this month I was left with no choice.

Tania Wheeler
from Wolverhampton, ENG
Firstly ordered cooker from another company (seprate complaint) refused to fit in cooker even though it was the same spec. So went to currys on line, spoke to James, explained what happend, ordered another cooker, promised it would be delivered, Friday 13th, between 14:40/18:40. At 6:15pm driver phoned said wont be delivering as ran out of delivery hours. Mother rang me in tears, Customer Services did not care, did not go out of their way to support her at all. Said delivery Monday to myself, chased up, only to be a lie. cancelled order, still no cooker, mother very upset.

James mcQuillan
from Hampstead, NC
Today, we purchased a bag of pears and when we got them home discovered that they were rotten. This isn't the first time recently that we purchased produce that had to be returned. I know that there will be no problem returning them. The problem is that the Costco store is 25 miles from our home and that means at least a 50 mile round trip and we are on a ever decreasing fixed income and we really cannot afford to bring stuff back every time there is something wrong with it.

Russell Helms
from Kearny, NJ
I purchased Kirkland King Crab legs at a cost of $28.42 for a celebration dinner for my wife and was sickened by the taste.Both of us were some what ill and unmable to finish the meal..I am requesting a refund for the price of the crab legs and the tax.The.Date of purchase02/27/2015.I would like to know how to claim compensation.

Be careful when you buy oranges, there's always bad and moldy ones at the bottom of the box. I tried to get at least a parcial refund for the bad ones, and they say that it has to be half of the box bad to get a refund. Wtf? so they refused to give me any refund. What a bad a demeaning customer service experience with Ena in the doral, Miami location. She doesn't get that you need to give people a refund when you sell moldy produce. For sure I'm not renewing my membership next year

TO WHOM IT MAY CONCERN:
MY SISTER AND I WERE SHOPPING IN STORE #685, 4/1/13 APPROXIMATELY 1PM WE PRECEEDED TO LANE #9 WE HAD OVER $350.00 IN GOODS BETWEEN US. WE APPROACHED THE CASHIER, MONICA. I GAVE HER MY EXECUTIVE MEMBERS CARD AND SHE TOLD ME THAT I NEEDED A PICTURE ON MY CARD, AND ASKED IF I HAD ANY I.D. I SHOWED HER MY BANK CARD BUT SHE SAID SHE NEEDED A PHOTO. I EXPLAINED THAT I HAVE NEVER BEEN ASKED THIS AND I WAS UNAWARE OF NEEDING ANY PHOTO ON THIS CARD. IVE BEEN A MEMBER SINCE 1998. I TOLD HER I HAV MY LICENSE IN MY CAR I WILL BE RIGHT BACK. ANOTHER YOUNG LADY CAME TOWARDS ME AND SHE ALSO STATED THAT I NEEDED A PHOTO, I TOLD HER I WILL GO GET MY LICENSE IN MY CAR. I WAS A BIT DISTURBED THAT THEY WERE UNABLE TO SETTLE THIS WITHOUT HAVING TO GO OUTSIDE TO GET MY LICENSE. I RETURNED WITH MY LICENSE AND WAS MET BY JOE B. HE WAS NOT CLEAR OF WHAT HAPPENED SINCE THE YOUNG LADY EARLIER(LONG BLACK HAIR, DIDNT GET HER NAME.) WAS TELLING HIM THAT OUR CARTS WERE TAKEN BACK, BECUZ MONICA HAD SOMEONE COME TAKE THEM. OUR ITEMS WERE RESTOCKED. I EXPLAINED TO JOE WHAT HAPPENED AND HE WAS VERY SYMPATHETIC TO THE SITUATION AND HAD CHRIS COME TO SEE IF WE WOULD LIKE HIS HELP IN RE-SHOPPING. WE ACCEPTED HIS HELP BUT IT WAS TIME CONSUMING AND WE HAD NO TIME TO RE-SHOP NOR COULD WE REMEMBER ALL THE ITEMS IN WHICH WE PICKED UP. CHRIS AND JOE WERE EXTREMELY APOLOGETIC AND HELPFUL, WE ENDED UP SPENDING LESS THAN HALF OF WHAT OUR ORIGINAL ITEMS CAME TO. MONICA WAS VERY RUDE AND DISREPECTFUL TO NOT ONLY FAIL TO JUST HAVE ME GO TAKE A PHOTO FOR THE CARD BUT TO PURPOSELY SEND OUR CARTS BACK KNOWING PAYING WAS NOT THE ISSUE. SHE DID COST YOUR STORE AT LEAST $200.00 AND IF IT WERENT FOR CHRIS AND JOE WE WOULD OF NOT EVEN RE-SHOPPED. I WOULD APPRECIATE ACTION TO BE TAKEN IN THIS MATTER AND AN APOLOGY FROM MONICA. THANK YOU FOR YOUR TIME. JUANITA

On April 3, 2013 I went to San Jose Costco and I just purchased a box of Del Monte Variety Pack Mixed Fruits and when I opened it just now on April 4 2013 at 17:33 pm, it was moldy inside the fruit cups. So I am filing a complaint against Costco for the spoiled product I purchased.

On Oct.2,2012(Tuesday),I went to Costco(976,3rd Ave.Brooklyn New York) with 2 friends who are frequent Costco customers.We finished shopping at around 11:35am. After leaving the cashier,we ordered something to eat from the only place we could order food.
After we placed our order,I decided to add one more item,so while the staff serving us was tapping in the price of each item,I quickly asked "Could I add a latte mocha freeze?" and was going to apologize for the inconvenience,but by the time I was up to the word "latte", she didn't look at me but shook her head as if indicating I couldn't add that to my order,while her expression was rude and unfriendly.
I stopped and looked at my friend,we were both in disbelief.I continued to finish what I wanted to say but she already added the item to our total and went to get my smoothie which part of it spilled out and stuck at the side of the cup.If she hadn't been so unwelcoming,I would believe that was just an accident but with her bad attitude towards us, it was obvious she couldn't wait to get rid of us.It wasn't crowded at that time,there were plenty of seats and we took our seats in less than 2 minutes.
When we looked back at her counter,nobody was on line.This black young woman was the only woman working at that time.There was a tall guy behind her, not serving anyone but just walking back and forth.Although this female staff was rude enough for not saying a word throughout the entire service(along with an unfriendly face),her impatient shook of the head before a customer could finish requesting for something else was worse.
All the other staffs were pleasant during our visit,they desrve their jobs.My question is whether she's that rude to everyone or to asian customers only.If she could be that nasty to us when we speak English fluently,how does she treat other customers who are not fluent in English and don't know how to complain in English?
I read it in several customers' complaints that after being mistreated by some young staffs,the customers asked for the managers but those managers were just in their early 20s,it didn't look like they would take the complaints seriously.
During this last visit at Costco,all other staffs were polite except for that woman at the food court.She shouldn't be the reason we don't come back but so many polite young people are looking for jobs, why should this inconsiderate individual be taking their spot.Instead of being in such a hurry to finish serving when the customer is not yet done,she should be in a hurry to grow up first because there are people younger than she is who know being courteous to customers is priority.No matter how stressed she was, she shouldn't take it out on customers.
I don't have the name of this employee because I wasn't thlnking of filing a complaint but now I think of some people who are so nice during their jobs,if this inconsiderate girl knows her negligence is being told,she may consider more of the customers feeling rather than putting hers in priority.I hope that the time, the date and the location of the incident that I 've provided may help finding who she is. Thank you for taking care of this matter.

Equinox Kayaks has not responded to my 14 emails regarding replacement scupper plugs. The original plugs are easily broken under "normal use". In order to remove the plugs from the kayak after using in the water the cord willrip out the holes and then you need to use pliers to get them out. I need to get new plugs but have NEVER recieved a reply from them.

I use a Costco American Express card to shop whenever I can to get a rebate. Last fall my hospital where I worked as a physician went into receiver ship causing me and a number of other physicians, nurses and other employees to loss their positions. I then received an offer to work for the US Army as a contract physician. I barely had enough money to make it to Fort Bragg to work. I literally made it there on a wing and prayer. My sister and a friend from medical school gave me gas and food money. My friend even paid for a car repair so that I could make it to Ft Bragg. Once I started receiving paychecks as a civilian employe I began making payments to everyone I owed. It took a number of months to start getting checks from the locums agency. Expecting to receive a rebate at the end of the year I started using my Costco AE card to pay my base hotel and living expenses. Now almost a year later I am told that I am not eligible to receive the rebate - even though the rebate is prominently displayed on the computer statement my wife receives each month. Now if I was told earlier and they had zeroed out the rebate I wouldn't have expected to receive the rebate. The phone treatment was demeaning - play back all of the tapes from all of the phone calls. My wife said that we called AE about our problem and they said pay it all - no partial payments (and the woman on the phone when we tried to resolve our delinquency was very rude and didn't speak English well). I can't believe that Costco would treat people like that - never mind treating people who are serving their country as a civilian physician employee. A great way to pay back a country that bailed their company out. Mr Obama, Mr Congressman, Mr Senator get our bail out money back now they must refund it - it terms of buildings property employees etc that they can liquidate - after all that is how they treat americans that are and or were proudly serving their country as civilian and military employees. Start cleaning out at home now!

Hi All,
To begin with i would like to thank you all in advance for the support..
Today (March 23 2012) ,went to coscto 595 S Galleria Way, Chandler, AZ .along with my family..
after went inside, we have purchased a juicer some time which my wife was not intrested ,so she has asked to go and get the juicer and she will conitune her shopping.. so i went to car to get my juicer, by the time the entrance was closed.. so i apporched on exit way and asked the lady who was checking all the recipet and ask her my wife was inside ,so i want to return this product , but she said sorry the return department was closed,so i asked wheather i can keep my jucier over here and collect while comeing out she said no ,we cant keep it ,so i said ok and went to car to keep my juicer, and retruned back to get into Coscto, but i was not allowed inside .. they said sorry sir you cant go inside you have to wait outside.. i said ok i`ll wait.. but suddenly one american family came and asked i want to buy the diapers ,the lady who refused to let me in, she said that family yeah you can go insideand get it .. i was shocked so i kept quite since its a baby item , after few seconds one more family came they said they want to buy the TV ,she allowed them inside, so i went and asked wheather i can go inside , she said no... so by the time i got angry and asked a cosct worker ,i want to talk to the manager , and i have explained the situation .. she said i am sorry sir but you are welcome to go inside.. after some time one more person hopefully he was the manger ,he came to said you are welcome to go inside and i have explained the situtation to him .. he simply said i am sorry sir.. Since i am an Indian ,, i felt Race discrimination by Coscto employee ... i said my wife not to by anything from Coscto and she just came out with out buysing anything.. tomorrow i am going to cancel my membership with Coscto..
I dont how if someone really help those guys to stop such a Race Discriminations.

Case number CNM121231810643. When it comes to customer service please know that I know what I'm talking about because that has been my profession for many years. I have never, ever experienced such blatantly rude customer service.
I bought a TV as a Christmas gift and it had no screws or any hardware in the box so I called the 1 888 number for Canada and there I met the rudest people ever. The first two people I spoke with could not care less.
One told me that I had to return the TV because it was Costco's problem but the box was sealed when I got it. The other one told me to call the Canada number but this was listed as the Canada Number. I asked where she was located and she said Panama.
The best way for you to get the picture would be to listen to the recordings and that will tell the whole story. They were rude confrontational and lied.
The third person called himself George but I doubt it's true. This guy was absolutely incredible. He said he was from Texas, was so confrontational and rudely mimicked me as I told him I was so fed up I wanted to return the TV. He actually mode me lose my temper he was that ignorant. When I asked to talk to his supervisor he hung up on me.
I would have returned the TV but it was already given as a gift. I still had not at this point gotten any results about the screws.
Finally the last person, Hector, gave me a case number said that he was happy to send the screws and gave me the name of the manager (Victor) but I have never heard from him.
I sent written letters to two locations in Mississauga addressed to the Customer Service manage but have never received a response. I believe that no one at LG cares about customer service.
Product Code: 42LM3499-UCACCWLUR. Serial # 211RMZL4N749
Joe Chindamo

I've been picking up items for my daughter at Costco for past 3 years, well she just moved into her new house and began unpacking the items for kitchen. Unfortunately the knife set is missing one of the knives . I would appreciate some information as to how I can complete this knife set, without additional out of pocket expense.
Thank you for your attention to matter.

Whenever an item is sold that may come with a subscription (Virus software, warranty, etc.) or an extended warranty it has been my experience that I'm being charged from day 1 of the sale even though the item may not arrive at my house for several weeks.
The correct way to do this is start the subscription or warranty the day it is installed at it's destination.
This way the countless people paying for services are getting the full value and not losing 5-10 % because they don't have the product in hand.
If everyone buying warranties and subscriptions loses 2-4 weeks of the time they paid for who is making out like a bandit?
It is not the consumer.
Anyone else have this type of situation. Maybe you did and didn't even notice it which is what they want to happen. Who will complain about a few weeks here and there?
I was told by Costco customer service that it is the company selling the service doing that but Costco should stick up for us and tell that company it starts when the product is delivered. When I told them I wanted to file a complaint I was put on hold for 5+ min. while they looked the number up plus their attitude changed all of a sudden. Poor customer service.

I went to the costco in Garden Grove and found it to be very unpleasant. I found an elderly white woman working at the sample station screaming at a young Asian boy to not touch the sample. I was highly disgusted by her actions. Following this, I ran into several white employees that were very rude and bias on serving people at their station. You can guess who they served it to first, not to mention when I tried to get one, they were lecturing me on lines when in fact everyone who was Caucasian seemed to have just formed a circle. Now lets get to the people at the cashier, the one that helps the cashier are extremely rude in telling you to go stand over there when you haven't even finished putting all your stuff on the counter. I recommend the store train their staff and employees better, costco is nothing more than overprice bulk food anyways. They are the epitome of why this country is consider rude and arrogant.

I have been with Costco for just about 25 years, I was so excited to finally get a Costco by my new home location. However, the management team at the location in San Dimas, CA, has a problem picking Supervisors whom are just not trained properly! So much so that their return policy states if you are not satisfied with a product to return it! Well, in my case it has been with fruit, my pineapple will be no good in the middle I don't find out till I cut it, or I buy strawberries only for them to turn bad in a couple of days and then I have to return them.
Today I was told by a supervisor named Heather, where she responded out loud " I will not approve this to be returned we have a policy and it looks like you are aware of this policy" I was in a good mood, I just listen to her did not reply and the clerk said I will call the Manager Jon , I then replied "he is wright there". The reason why I am taking this time to write this out is that this employee Heather was very unprofessional, lacks communication skills and also I found out that she has her job at Costco because her Dad worked there, and that is how she got promoted to become an unprofessional supervisor! Tell you what upper management should not allow this type of hiring, promotion and unprofessional communication to happen, as a customer I will not put up with such a persons disrespect and, made her aware of it too!
The store policy is that if I'm not satisfied I could return the item! It is not my fault that the item I purchased was no good. If this is not the case then Costco should then let me know of a different policy. In addition, my money is green and I can use it at other locations that will have a better lack of professional personnel and know how to communicate with there customers. In my book this Heather person needs to not only be spoken to but also Fired!

I went to Costco to schedule a wheel balance and tire rotation.They did the paperwork at around 10:35 am ,December 18,2012.I was told that it will take them 1 hour and 30 minutes to 2 hours for the wait because I am the fourth customer on line. After almost around 12:15 pm while waiting inside their store ,they said they cannot perform the service because I am missing 3 lug nuts in front-right side passenger side.
I was puzzled and amazed how I can loose three lug nuts in front of my car.I told them I got 3 old spare lug nuts that I pulled inside my car .They just put the 3 lug nuts that I have and never done any service and I was told by one of the employees that "Have a NICE dAY". I was really furious how those missing lug nuts happened because I will feel the vibration on my wheels if I loose those lug nuts driving to COSTCO.
I really felt bad that they never did any service from the advantage plus they mentioned when I bought my new tires on their store. This was really a bad customer service on their part.

I bought 4 tires for my Volvo XC90 from costco in Jan 2012 for $1215. As recommended by Costco, the tires were rotated at the Costco tire center, approx every 7500 miles. The last time I serviced the car at Volvo, the Volvo representative told me the tires had to be replaced. I took the car to Costco and complained that the tires had approx. 20000 miles and there supposed to be a 50000 mile warranty.
The Costco employee came up with all kind of excuses in order to avoid honoring the warranty, claiming the the tires were not evenly used. I responded that if the tires were not even, why wasn't I informed about that when I brought the car for the tire balance and/or rotation on 6/6/2012, or 9/29/2012. Without any explanation the Costco employee named Salvador, refused to honor the warranty, claiming that the problem was due to the car ...

On your Board, I Saw your office hour is : M-F 10:00am - 8:30pm
Sat. 9:30am - 7:00pm
Sun. 10:00am - 7:00pm,
but you close at 6 on May 4th. are you kidding me? I have to drive half an hour to there. it cost my time and money. especially the photo shop, it closed much earlier. I go to there because your staffs are cheap, but you played me as fool. I pay you over $100 for the membership a year ,but you hurt me.

Don ollenberger
from Cold Lake, AB
I purchased a 80 pod kurig coffee pods and when you start brewing your coffee they burst about have way threw the brew cycle. They are made by Van Houtte All you end up with is a half a cup of coffee grounds. Can I take the box back for a new one or a refund. About one in three burst and I would like an answer from Costco about why they carry this product...

Yasser
from West Covina, CA
I placed my first order on 01/08/15.10 days later and as I phoned Customers service I found that my order 563610659 was cancelled and I have to place a new order, they promised me a refund of money due to the delay but after installation. I did as they said .on 01/28. I phoned them to get what they me promised, today I phoned the Customers Service to ask where is my refund and why I didn't receive anything till today 02/03.the answer was very cold ( it's noticed in our system but I don't know why didn't send to you).I sent email to websites and I got this answer
We do apologize for the inconvenience you were caused.  We will have a $100 Costco Cash Card mailed out for you on 2/5/15 via the USPS.  It may take 7-10 business days to deliver to you.  Unfortunately, we cannot guarantee it will arrive any sooner. Now I am not satisfied with this service and asking for full refund because of this delay and slow in action taken.

Rabindanas
from Edison, NJ
My complaint about Cosco # 1166 In North Planfiel NJ. It took me over 30 minutes to find a jar of grape jelly and salad dressing. This is unacceptable. Store not have a guide of products in any of the hallway, you have to go hallways after hallways to find what you need. Besides the person who puts the products on the shelves never ends with their work because they have to guide other people like me to get the desired product. we were four people waiting for assistance.
The most intolerant excuse that is heard by a manager of the store is not put Guides products in the corridors because they want customers go through the store altogether and so will not would forget anything .... But best of all was when he told me that from time to time change location products for customers not memorize. That's called consumer abuse. to my mind all logic is to steal the customer that the customer buys more than you could ever need

I don't see what the fuss is about. No problems with Costco here, in fact I wanted to share the reasons why I love shopping there for all the haters out there.  Do you want 3 to 4 times more product than you need for a cheaper price? Than Costco is your store.  Everything bulk you can think of, they have.  It is an amazing store with great prices and even greater product, however, if you are feeding a family of one or two, than Costco is not the store for you.  I have heard of how amazing Costco is so I got a membership and a credit card and a crappy picture and $106 later I was set to be a member for an entire year.  I thought that I struck bargain prices.  I only went there three times to only get water and cleaning supplies.  It is only me and my hubby and we do not need nor will we eat a dozen chicken breasts.  For a family with kids (especially growing teens) than Costco is the place for you, for a newly married couple, not so much.

Jack houghtaling
from Fallbrook, CA
In Nov 2014 I presented to Costco my reward coupon for $138.55 and they advised me they could not take it because it expired Aud 31 2014. I indicated due to it being mailed to my old address 1138 Gamble Lane Esc I had just received it. Costco said I had to talk to American Express regarding getting it replaced. I called American Express and they said they could only give me 25 to 50 percent of it's value but they would forward the info to a supervisor for review of a full refund. Shortly after that my wife took a call from American Express and they said I would be getting a full amount of $138.55 on the next reward cycle. As of Jan. 28, 2015 I have had no replacement of the $138.55. I called American Express today to check on it and they said since we are in a new year 2015 nothing can be done about the 2014 reward coupon in the amount of $138.55. I spoke to both customer service person then a second person and lastly a third person called me back. No resolution. This is ridiculous and immediate action should be taken to refund me the $138.55.

luz de garcia
from Miami, FL
I've been a client for about 15 years and always enjoyed and like shopping at Costco . I got my mom who is 75 years old an American express card from Costco and every time she comes to USA she wants to go and do her shopping at Costco. She is always been a very chide person and very quite the type of person that doesn't like to be on the way o bather anyone is in her nature this one time yesterday January 27 2015 in north Miami Biscayne Blvd. at around 1100 Am she standing on line to purchase her items and it was time to pay she just forgot to get her credit card out (unfortunately I was at the ophthalmologist at that precise time) the cashier ask for the payment quickly and very rudely scream to her to move out of the line screaming continually step out she was just rushing and she got so nervous and franticly she was looking on her purse for the credit card but finally found it and was able to pay as fast as she could she got so nervous that she staring telling me she was already getting older and was frustrated for not been able to find the card on time. this is my mother and don't appreciate the treatment to her by such a rude uneducated person wonder if she the cashier doesn't have a mother or father getting older and if she will like me to treat her parent the same way. I am considering moving to bj or Sams I like Costco very much but seen the treatment you get at the point of sale is not fun anymore to go

B. Wika
from Grand Forks, ND
I bought a of glasses in July of 2014. In Oct. the bow broke off on the right side. Brought them in on the 20th of Oct. I was told they have them on order and as soon as they come in they would call. I waited 2 weeks and called...they were not in yet. I called the end of Nov. still not in but were expecting a shipment into their depot on Dec. 29th I called....not in yet...didn't know when they would be in...but will call as soon as they get in. It is Jan. 23. No frames. I have had these glasses 7 months. Wore them 3 months. Are they waiting for my warranty to expire??? I am being told there is nothing they can do. I don't think I am being unreasonable about this. Love these glasses....the best price around.....just wish I could wear them before I don't have any warranty left. No one really cares!!! Is this how you treat a customer!!!

David Kane
from Riverton, NJ
I have been filling scripts at this place since they opened the doors of this location many years ago; however never met LISA and you don't want to meet her. I was given 2 scripts last time I visited my Dr on Dec. 18. The second script clearly said on the document "not to be filled before 1/21/15; however LISA took a quick glance (and she's filling in for Mark S.) and said "I can't fill this it's beyond 30 days." I told her I was given 2 scripts "I don't care and I can't call him either because it's beyond 30 days and kept shoving the damn scripts and my driver's license back at me. I kept trying to explain but now she's getting belligerent and starts raising her voice "Sir, I TOLD YOU, these cannot be filled, you will have to go back to this Dr. and get a NEW script.......and then a moment of clarity.........'oh, I see here where he typed in "to be filled 1/21/15 or after'...this woman is half my age......APOLOGY??? You must be kidding me. My wife and I used to get ALL our scripts at Costco but with repeated bad service by their staff, my wife gets her's at CVS as do I, except for these two which are hard for CVS to fill AND they're extremely expensive. So out of 14 scripts for the two of us now we are down to 2.....and now you know why. Go to CVS and spare yourself the headache from LISA......THE FILL IN.

R. Hiller
from Vernon, CT
Scott toilet paper is to thin with small holes in it may as well.use your hands and wash them .

Checking out at Costco the girl slide my membership card and said, "Oh your membership expired" She called someone over and that girl said you can renew your membership right now. I said "no I can't because it's was my husbands executive membership under my husbands business"." I don't carry around blank checks from my husbands business". She then said," when was the last time you used the card because it expired in Nov. and we let people check out one time after the expiration date, but it's March so it's been to long". "Also the last time you checked out in Nov. the checkout person would warn you of your expiration date". The main thing I usually buy from Costco is 3 bags of milled flax seeds at a time so I don't have to go back because Costco is out of my way. Nobody ever warned me that my membership was expiring while checking out. I didn't know if anyone else from my husband business went and was warned that the membership had expired. She then grabbed my Costco card and walked away with it. Several people were waiting in line while all this was going on. I think you should direct your checkout people that if a card comes up expired then direct that customer to the customer membership desk. The girl that was helping the checkout person was super rude and accusing me that I should of known. I told my husband what had happened and it was an oversight on his part to renew the membership. We will not be renewing his executive membership. I did most of my shopping at Sam's Club, now I'll do all of it.
Disclaimer: This complaint was submitted by Sandra Fuhrman on 03/20/2014 at IP address 96.18.59.209 using our Costco complaint form. This opinions contained in this Costco customer review titled, "Treatment of customer" do not reflect the opinions of this website.

To whom it may concern:
Hi,
On June 27, 2012, I bought a discounted TV, a PANASONIC model TC-50PU54 priced at $749.99 and was discounted $100 so I paid $649.99 plus the 7.125 sales tax. To pay a TV with this amount of money should last more than 13 months. This TV went out after 13 months but since it's under warranty for 2 years, CONCIERGE SERVICES sent a serviceman to get it fix 3 weeks after we called. This was in Aug., 2013. We have to wait THREE WEEKS, but thankful it got fixed at that time. This fix lasted only TWO MONTHS. On Oct. 17, 2013 this TV went out again and this time talked to a manager in Electronics Dept at this store about returning this TV for an exchange and our willingness to pay for the difference of whatever we will replace it with. This manager told us to talk to CONCIERGE SERVICES which I did again and this place insisted in getting it serviced again which they did a week later, Oct.. 24, 2013 to be exact is the 2nd time this same TV was serviced. This 2nd fix lasted a little bit longer this time, 4 1/2 months it lasted. Mar. 11, 2014, this TV is out again. I am sure if I call they are going to send someone to fix it again and I know they just keep getting it fix until our warranty runs out in Jun 26, 2014 and we will be on our own to get it fixed and this is just plainly WRONG! If you sell a defective TV, please take it back and make it right with your customer. Can someone please call me to discuss this, 612-201-5851. I thank you in advance for your time in getting this complain taken cared of.
Disclaimer: This complaint was submitted by Monina Allen on 03/12/2014 at IP address 136.234.105.210 using our Costco in Burnsville MN complaint form. This opinions contained in this Costco in Burnsville MN customer review titled, "I was sold a DEFECTIVE TV." do not reflect the opinions of this website.

Hi, I am Costco customer for more than one year, i interacted twice with Costco Customer service department, they talk to me as if I am not a customer, they don't even wish you when called them and they interact you in a politely. I am surprised how a company like Costco has such poor customers service?

I have been waiting 45 minutes…to simply pick up contacts at the optical counter. I am waiting as I write this message. I have been here 45 minutes and still have not been helped. I am simply picking up contact lense. Are you kidding me it takes an hour to pick up a box of contact lense. I am here because I was switching my eye care provider to costco, but after this experience I will not do my eye exam or prescription here anymore. This is outrageous and unproffessional. You have got to be kidding me. Not even a smiling employee makes this wait acceptable.

i use to be able to check out groceries and beer in the liquor dept. and write one check.. as of april 1 i have to stand in one long line to buy beer.. then i have to go around and stand in another long line to pay for my groceries.. and right 2 different checks.. this is very inconveniant and a big waist of time.. i will not be renewing my membership this year.. i will spred the word and i'm sure it will cost costco alot of business.. i know costco is a very big company and i know you won't miss my business.. i'm just letting you know that whom ever came up with the big idea of making people wait in 2 seperate lines and write 2 seperate checks needs to find a job somewhere else.. his or her costumer skill suck…

A couple of months ago we bought a large bag of Kirkland Super Premium Adult Dog (chicken, rice and vegetable) for the first time for our Golden Retriever. After a couple of weeks he became quite ill, lost all energy, refused to eat, and the vet perceived stomach problems by feeling abdomen. The vet had no idea of the cause of problems, but medication and changing his diet to chicken and rice for a week or so returned him to his perky, happy self and he seemed thrilled each time he was fed. His dog food was gradually added back in and the chicken and rice eliminated, and he went markedly downhill again, losing energy, refusing to eat, clearly feeling ill. The chicken and rice worked again, though we didn't give him meds or return to the vet. It finally occurred to us that the food might be the problem, so we switched him to a Science Diet food and he almost immediately recovered. The vet costs were $423. We would like that returned.
Thanks.

I don't know if I can use 100 words to describe the horrible customer service!! I am trying to get someone to deal with fraudulent vendor... SunRun.I signed up for solar because I saw it at Costco....panels were installed several months ago....solar panels were never activated. Shabby workmanship...damaged my property...went on neighbors property without permission. Electric components were left exposed to elements. Last straw.....two inch screws scattered on my law....one such screw propelled like a bullet while dethatching my lawn...hit me in face and missed my eye by a fraction...could have blinded of killed me. I am a 72 yr old disabled combat veteran...I filed a complaint with the Mass Attorney Generals. Solar company keeps stalling and stalling...blaming electric company for delays. Solar company rep left msg saying I would be compensated with rebates...giving no details....staying vague and elusive. I have been a Costco customer for many yrs...…I hope this is taken seriously and action is taken on your customers (me) behave. Thank you. John Russell......413-355-0165

Casey
from Los Angeles, CA
Needs to Educate their employees. I was outta town last couple months I had a bag of the Tyson chicken nuggets from 12/19 recall an just Finally decided to return it so the sandy Draper store, an the guy at the desk acted like there was never a recall. Pretty much acted like I didn't know what I was talking about. Even got papers to return it. Oh well though I was so irritated just tossed it in the trash. Definitely won't be renewing. Sam's is best!

Cecilia Neal
from Twin Falls, ID
Costco employees totally lying as I returned and product with receipt and two more that was explained That they were bought at about same time for which receipt was not found .They told me they had looked at records all the way back to Jan.2017 and so no refund Well I return with the receipt proof of ny purchase (Now how soon they found it !) Disappointing Costco is no longer a trust worthy dependable store as I just noticed I found many other complaints I am also a long time costumer 2003 Not sure if its worth being one .

At checkout the older woman boxing groceries was rude. She didn't put my items in a box so I asked her to. She replies, "I asked you if you wanted a box and you just ignored me so....." I apologized and told her I didn't hear her.
This lady is mid 50's so she's old enough to know better. Typically if a customer doesn't respond to a question then you say, "Mam would you like a box?: 3/15/19 Kennewick, Wa.
OP# 29 cashier Laura Mc was friendly

William Hopper
from Lake Oswego, OR
I am fed up with employees at checkout, not cashiers, who think what is on their minds is more important than customers. They walk around yelling at each other about what appears to be "inside" information. Their radios blast away at the same time! Please tell them the customer doesn't care about the internal conversation topics. All they want is a quick checkout so they can be on their way! Stop yelling at other employees who are nearby just to hear your voice! Without customers, there is no need for employees!

Hello
I went to Costco at 1900 Cyrville Rd Ottawa K1B 1A5, on March 6, 2019, spent over $1000 , bought a 55" TV and a full cart of groceries , when I got to the cash there were no boxes to pack my items , the cashier packed my items loosely in the cart , I asked if I could get some boxes and I was told I had to go to produce to get the boxes . No one offered help . I had to put all the items I bought loose in the trunk and in the back seat , it is very DANGEROUS to have loose items in the car . I mentioned this to the person that handled the delivery of the 55" TV I bought , and he stated that they are trying to train the employees better etc... it has nothing to do with training ...
its only COMMON SENSE to need boxes to carry the items.

gimma molinelli
from Lomita, CA
To whome it may concern.
I went shooping last Friday and I was the cashier Name YESENIA A.. I AND MY MOTHER EXPLAIN TO YESENIA THAT WE HAVE TWO TRANSACTION. YESENIA WAS VERY RUDE. AND IF SHE IS TIRED BECAUSE SHE'S WORKING FOR THE WHOLE DAY. I UNDERSTAND THAT BUT SHE SHOULD BE NICE TO THE COSTOMERS. NEXT TIME IF I SEE HER I AM NOT GOING TO HER AND ON THAT NIGHT I WAS VERY UPSET.I HOPE SHE DIDN'T DO THAT AGAIN TO ANOTHER PEOPLE.
THANK YOU

I was at Costco optical yesterday at HEART LAND Mississauga location to buy contacts for my life. I am a Costco member since 2013
never had this kind of poor experience shopping at Costco I was shocked with the behavior of the lady who was dealing with us.
No manners do how to deal with costumer, we know what we need and we order the contacts and left but It was a very bad experience will never go there at again.

I am a regular customer of Costco at 50 Thermos Rd Scarborough, ON. One of the casher,Pamie P was extremely rude to me and my wife. She even gave us eye rolls,we did not even say anything to her besides thank you and receive our receipt and member ship card. Maybe we are African and broken English. She treat us like we are stealing something. please as a customer treat everyone equally regardless of colour, languaeg, religion.
Thank you.
Seyoum Woldeselassie
Mbr# 111857821092

John Gassett
from Canton, GA
Horrible experience and too many issues, the problem of even a WRONG membership number of a card after I even PAID for another year.

Catherine Messiah
from Herndon, VA
I am experiencing yet again an issue with my Samsung four door refrigerator. I purchased a French door fridge from Samsung five years ago and was shocked to find the entire front panel rusted out due to water apparently leaking in between door panel where I saw no indication until I found the rust oozing out the panel. My customer service experience with you was horrible to say the least. I was told that my refrigerator was old and that I should just get over it. Like most people I don't have the funds to just replace defective merchandise every couple of years and I surely don't expect to be spoken to that way. I had no choice but to purchase another refrigerator and I really love the look and functions that you have to offer. I was hesitant yet excited to get the new four door stainless black and I'm sure you know the rest of the story. The dimples and the scratches where the black has peeled are so exasperating....It is just my husband and myself and we treat the fridge with kid gloves. Six months and I cant imagine what it will look like in five years. You apparently are aware of these issues as I see not only posts online but can see in all the store displays that this is a major issue. Please please help me resolve this problem. I would like a refund and would like for Samsung to acknowledge a flaw instead of allowing customers to spend money on a beautiful product that does not stand up to daily use.

On Feb 7, 2019 I purchased 2 tires from Costco Fullerton, Ca. I was told it would take 2 hours, I went into the store walked around, went back outside to food court purchased lunch and ate. I wait the two went tack and was told about 30 minutes longer, I stayed inside the store and around 50 minutes later one of the service techs, said he would check, he came back and said car was done, I could collect.
That is first problem, 2 TIRES,OVER 3 HOURS, that is a little long
Second, paperwork states: "Read and follow all tire maintence requirements outlined in the TIre Manufacturers' Warranty booklet provided..."
I RECEIVED NOTHING, and no instructions were told to me or written on the paperwork provided. I feel it you are going to base warranty on instructins you should provde something.
INVOICE # 4180253795
Very disappointed.

Long-time loyal Costco customer. I was delighted when the Ukiah Ca. store opened near me. All is well except for the quality of your beef. All other meats seem fine with the exception of any beef steaks I have purchased since the store opening. Cannot chew on stringy meat. You can do better. Where is the quality beef going?.....certainly not to Ukiah Costco. Will continue to shop your store but will buy beef elsewhere.
member # 111749320279

Andrea Hammond
from Dallas, TX
The tire department, one of the workers who worked on my tire broke my glub box in my car,trying to find the bolts for my tire

peter griffis
from Pompano Beach, FL
just signed up for new card in coral springs and what terrible people u have there if this is what it will be in the new store I will never go there and it better be better the the experience better train your people better that we are not the perfect people but do have a say

Benjamin Charles Rajak
from Brookline, MA
My wife went in to Costco in Dedham, MA with our kids to get groceries for our house and she was turned away because I was not present. My wife has my last name. She was treated like she was a criminal. I think that this is extremely poor customer service. I would like to receive a call back and I would also like to speak to the manager of this Costco personally and have him apologize to my wife. My phone number is 617-827-9479, this is my cell. Please call me back.

Danny Beeson
from Spring, TX
Ordered window blinds and wood shutters in early October 2018 via Costco on line. It is now January and we still have yet to receive all window blinds and none of the wood shutters have arrived.
Window blinds arrived mid-December but 4 blinds were missing. So were are still waiting for 4 window blinds...after paying full amount for all blinds back in October 2018.
Wood shutters have yet to arrive. Promised to be delivered and installed in December, but we have no expectation they will be delivered any time soon.
We have been working with Costco customer service but we keep getting promises that never are kept.
I recommend that Costco get out of offering these items and services. It is ruining their reputation. We certainly will never use Costco for this type of product and have told all our friends of the nightmare.

Anna candeloro
from Philadelphia, PA
I was at the Warminster store shopping I was going to the ladies room with my cart.I didn't see any notice stating I wasn't allowed to do so. A cashier stop me by yelling at me to stop that I wasn't allow to go with my cart I told him I was going to the ladies room and he continued to yell at me like I was a shoplifter. Another man a cashier also start to say the same thing. All the customers up front were staring at me. I had about $300.00 worth of food and merchandise in my cart. I spent 1300.00 for tire for my two cars this year .I walk out of the store not purchasing anything. I should of been talk to with respect and dignity.I left your store and went to By and spent 400.00. These men should have said excuse me Ms you can't take the cart with you and not make a scene and embarrassed me a good customer and I have taken the cart with me to the bathroom before.I was in the store Friday 1/4/19
Thank you Anna Candeloro

timothy hodson
from Casselberry, FL
i have been buying the kirkland brand complete nutrition shake chocolate for years unfortunatly i was alarmed to see a packaging change. i hoped thats all it was. i was wrong. it tastes watered down. i still had 1 left of the blue package and compared the two. there is a definate taste and texture differance. for as much as the product costs i am very unhappy. tim hodson

Ann Sharp
from Norfolk, VA
I purchased a new I phone from Costco in Norfolk, VA. It took 4 hours to accomplish the paperwork. They were not trained on what to do if you were turning in a leased pone and purchasing a new one. I had to jump through a lot of hoops to get this done myself.
The store did not have the phone I wanted in stock. It had to be ordered. The time involved to get the phone was longer than it is anywhere else. If it were not for the $200 gift card, I would never have purchased from Costco.
In order to keep my current number, I had to turn off my phone and wait for the new phone to arrive. Know it is Christmas but I was hoping to get my new phone quickly. It has now been more than a week and no phone. I purchased a very expensive phone. I was hoping to get a little e trap service. No such luck.
There is no good excuse for not having the merchandise available. If it has to be ordered the delivery time needs to be faster. I am very disappointed in the service I have gotten from Costco. I have been a Costco member, even before it was Costco, and this is by far the worst service I have ever had..

WAHAKEN VANOYAN
from Germantown, MD
AFTER NUMEROUS TRIALS TO RESOLVE MY ISSUE WITH COSTCO VISA CREDIT CARD I FINALLY END UP CLOSING MY ACCOUNT.
HERE IS WHY:
A: I RESIDE IN NEAR SHAVER LAKES AREA AND I HAVE HUGHES SATELLITE INTERNET, SIGNALS COMING FROM SATELLITE MY IP POINTS TO MY LOCATION TO BE IN GREEN BAY, WISCONSIN, MY ADDRESS IS IN AUBERRY CALIFORNIA. EVERY TIME I TRY TO LOGIN MY VISA ACCOUNT I DO GET REJECTED, I END UP GIVING ALL MY INFORMATION ALL OVER AGAIN AND AGAIN, MY SSI, MY ADDRESS, MY BIRTH DAY, MY SECURITY WARD, ALL KINDS OF QUESTIONS AGAIN BEING REJECTED I WOULD CALL CITIBANK FOR HELP, I EXPLAINED THE SITUATION, AFTER SEVERAL TRIALS WITH THE TECH ON-LINE FINALLY I WILL BE ABLE TO LOGIN, TIME SPENT WITH A MINIMUM OF ONE TO TWO HOURS ON MY CELL. THE FOLLOWING DAY I TRY AGAIN WITH THE SAME STORY.
B: DUE TO MY LIMITED CREDIT WHICH I LIKE, I MAKE PAYMENTS EVERY TWO WEEKS OR SO DEPENDS HOW MUCH I HAVE CHARGED.
ON DECEMBER 12TH I MADE A PAYMENT OF $610.47, MY BANK SHOWS THE MONEY WAS TRANSFERRED DEC. 13TH
ON DECEMBER 17TH I MADE ANOTHER PAYMENT OF $592.54 THE MONEY WAS TRANSFERRED ON DEC. 19TH.
ON DECEMBER 25TH I WAS IN COSTCO WITH A FRIEND TO BUY FEW ITEMS, WHEN I WENT TO PAY WITH MY VISA CREDIT CARD AFTER 3 TRIALS MY CARD WAS REJECTED AS IF I HAVE EXCEEDED MY LIMIT, CUSTOMERS WERE WAITING IN LINE WHILE MY FRIEND WAITING FOR ME ALL STARING AT ME. ALL MY LIFE I HAVE NEVER PAID ANY LATE CHARGES TO ANY BANK OR CREDIT CARD CO. I CAN NOT DESCRIBE MY EMBARRASSMENT, I AM 85 YEARS OLD MAN, A RETIRED MATH TEACHER WITH IMPECCABLE RECORD.
LAST NIGHT I TRY TO LOGIN JUT TO PAY MY COSTCO VISA ONLINE, AFTER SEVERAL TRIALS THE SAME STORY, I WAS FRUSTRATED I CALLED ONCE AGAIN FOR HELP WITH THE SAME USUAL ROUTINE WHEN FINALLY HELP CAME, I TOLD THE PERSON THAT I WANT TO PAY ALL THE CHARGES THAT WERE ON MY ACCOUNT, AND CLOSE MY COSTCO VISA ACCOUNT PERMANENTLY.
I AM EXTREMELY DISAPPOINTED, IF IT WAS NOT FOR MY MEMBERSHIP THAT I PAID FEW MONTH AGO I WOULD HAVE CANCELLED MY MEMBERSHIP ALSO, I CAN'T WAIT TO FINISH THE YEAR,
WAHAKEN VANOYAN (559)885-3910 EMAIL wv007@comcast.net

robert bakas
from Raleigh, NC
Apparently Costco no longer carries the Kirkland brand bacon package. This package had a zip lock feature which is necessary for such a large package. The new substitute Fully Cooked Bacon package is devoid of a zip lock.
Please re-institute the Kirkland brand or have the new supplier add a zip lock feature to their package.
Regards
R

Gabriela Guzman
from Fontana, CA
I would like to complain about a visit I had to your store at Rancho Cucamonga location #678 on Tuesday the 27th of November 2018.
A cashier by the name Sabina OP# 332 she was really rude, mean, disrespectful to me, and my 2 autistic kids and a very active toddler, I never felt so humiliated and embarrassed. Yes, I know my kids can be a hand full but as a mom I didn't appreciated the way she talked to us or the way she treated us it was very unprofessional of her.
I talked to a female supervisor, she was understanding and she apologized for how the cashier had treated us and offered me to do a follow up with me and that's what I want please. Then she called a manager to help me, he came right after said that: he was very sorry about the bad experience that I had at that store but didn't care to get my information.
I only take the time to do this because as a mom I wouldn't want other mom's to go through what I experienced with that cashier.
thank you for your time! you can contact me at 626-554-6820

Cheryl judge
from Chino Hills, CA
My families Thanksgiving was ruined when it came time to have dessert we went to eat our Costco pumpkin pie and found out it was mushy and undercooked. One of my sons said it tasted like baby food. No one ate it after that. It's happened at least one other time I've bought one. My family originally wanted me to order pies from Coco's but I said no Costco's are better and cheaper boy was I wrong. I'm really disappointed and embarrassed I was responsible for bringing the pies. I brought them last year from Costco one pumpkin and one apple. I couldn't get an apple pie I went Tuesday but they didn't have anymore. Never again bringing a pumpkin pie from Costco.

Judy Wislocki
from Tustin, CA
11/15/2018 Picked up prescription for my husband (Bydureon) was suppost to have given the pen form of medication but was given the syringe and vile, it wasnt until we opened the box to discover it wasnt what he was suppost to get. I addressed this with the Pharmacist (dong) was told this was not covered by our insurance and they couldnt not take the medication back due to it being opened.
We left and i called the doctors office and explained situation to Joanne, she called insurance and was to Costco pharmacy put in the wrong code and it had been authorized months before and the wrong code was put in. Today 11/16/2018 i went into the Tustin Ranch pharmacy again and spoke to Tommy T, not only was he incredibly RUDE! he basically laughed in my face when i agrued the facts that had happened. I had asked for a refund of our co-pay of $42.00 from the pharmacy manager which he denied being able to give us. On 11/14/2018 when I checked in to make sure the Bydureon had been called into phamacy from what our doctor told us they had done, the Gentleman that assisted us told us it hadnt been called in which later found out it had and had 11 refills. We were having lunch and eating when he came out and said oh yes i have it but we dont have it in stock. I left very frustrated to say the least, told them i would be contacting corporate to make another complaint.
The last several weeks i have less than satifactory customer service, just Thursday 11/15 i took my car in to have tires rotated per agreement that your suppost to do when you buy new tires, when picking up my car black dust from the service person left on my drivers side panel door, Nick was unable to get it off so i'll have to go back and make arrangements to have it cleaned.
I can go on and on with the RUDE cashier experiences i've had as well.
I dont know what has happened to this store, but seems like all employees are not happy. Is there a change in management?

BarbaraJa.Liliana HernandezMillanes
from La Quinta, CA
A few weeks ago I bought some ribs at Costco La Quinta, they were delicious and today I went to Costco Palm Desert, CA. and buy other ribs . I had to take pills to avoid the throw up.
I bought the ribs with mi daughter membership 111829829850
total #of items sold 1
10/26/2018 15:53 441 9 322 108
QP#:108 name:Candace V.
My membership #111882235869
I `m Request reimbursement of ribs money.and and an investigation of you and the health department .
mi name is if you need more information: BarbaraJnLilianaHernandezMillanes

Marcel Massa
from Visalia, CA
I went this morning to the Visalia store #1017 on 1405 w Cameron ave ,purchased a box of 50pk hangers # 1193759, went home, took one stack out the box and put it on my white counter, a good amount of black fine powder came out the hangers, took me about 10 min to clean it up,,I had to use rubbing alcohol to clean it up, I even took pictures, went back to Costco to return them, showed the lady at the return counter the pictures, and complaint to her about the product and the inconvenience as a result, I was expecting at least for her to say Sorry about what happened, , not a word beside how you want your refund?really??? That's to me is a bad customer service, very disappointing, been a Costco customer for over 20 years, It showed me that Costco does not care about their customers...

Colville David Pereira - membership number 111817584411 Executive 07/2012. Address: 1051 Charminster Crescent, Mississauga, Ontario L5V 1R1
from Brooklyn, NY
I visit the Costco store located at Heartland, Mississauga, Ontario Canada. The service in the general shopping area is always very satisfactory, but if need services at Costco tire center it is a absolute nightmare. I seek to change the tires on my Nissan Murano, but wanted some information from their system about my previous tire change, the pricing of tires, and to make an appointment for the tire change. For this reason I called them at 905-828-3346 at least about 20 times today and several times yesterday as well, but nobody answers the phone and one cannot leave a voice message. Then I called the Admin office to explain my plight and they response was the ire shop is very busy and that if I wanted an appointment to change tires, I should come in to make an appointment, and then come in for the actual tire change. This means one has to make two trips (taking time from office) for this purpose. This happened the last time I changed tires too. In day and age I feel so frustrated and a member that we can't get a simple service like answering the phone. Many industries like banks etc. are busy, but at some point they answer the phone, but not here at Costco. Appreciate some help. Thank you and apologies for this long note. Hopefully things will get better.

John Rossi
from Lake Worth, FL
I am unable to place an online order. For two days i attempted to place an online order for two mens dress shirts. and every time I try to go to the place order status I get a message that I am not authorized to do this from this server. I have been placing orders from this server for a very long time. I have talked to several Customer service people over the last two days and I have tried several things to correct the situation. yesterday i found a very nice person who placed my order manually so that I would not lose out on a time restrictive sale. She also suggested that i UNPLUG all my equipment and reset my computer wait overnight before retrying. This also resulted in no correction. My membership number is111886363102 my Costco card ends with number 2378 i have been a long time member and I would like to continue buying items online so please try to have someone contact me to resolve this problem.

greg williams
from Fairfax, CA
This is the 4th time the cashier missed an item this time it was a case of pepsi in about 5yrs its bad when you leave the store and the empoyee checking your basket acts like your trying to steal it in front of about a dozen people waiting behind you I"ve been with costco since 1978 and its getting worse at least at the fairfield store dont know if i want to stay with this store or move on

clair hicks
from Houston, TX
Very frustrated customer - we purchased our tires at Costco because it seemed like such a great deal and we are at Costco almost every week so rotating the tires would be easy. We were sooo wrong! even with an appointment we need to set aside hours (during the week or on the weekend) to accomplish this one task. I do not plan to buy tires at Costco again.

Tafida elsherif
from Los Angeles, CA
The service very bad rude arrogant never say thank you or please with no help and I was with a friend try to get started to get membership and they won't let me pay separately plus it is crowded line every where it took you longer to purchase not organized

Nanci Bradford
from West Palm Beach, FL

JERRY LONDON
from San Marcos, CA
I bought blinds through Costco who farms it out to a company called 3 Blind Mice, t took approxi 4 weeks for them to respond. Finally they sent a salesman to my house. After discussing what I needed I bought a shade for my slider. It took them 6 weeks to make this shade. It's been approx 3-4 weeks and the shade has is dropping on the floor as well as hard to open. I have been in contact with 3 Blind Mice and all you get is voice mail I can't get anyone to respond. I would like a total refund. This experience has been a nightmare as well as costing me over $1100.00 I loo/k forward to your response.

Antoinette Wisowaty
from Spokane, WA
Our new Costco store here in Spokane has ONLY four scooters for the handicapped. There.are many handicapped residents living in this area and shop at Costco, the handicapped parking needs improvement also.
Costco needs to meet the needs of the Senior community.

Antoinette Wisowaty
from Spokane, WA
Our new Costco store here in Spokane has ONLY four scooters for the handicapped. There.are many handicapped residents living in this area and shop at Costco, the handicapped parking needs improvement also.
Costco needs to meet the needs of the Senior community.

john zupan
from Burlington, ON
Purchased a vizio Tv and 3yr protection plan.(7/13/16). tv lost picture sound remains on 07/20/18. Went to my store who informed me that i would have to go through cocierge service. (obvious policy change as it used to be i could deal with the store-okay ) i trust Costco so i proceeded and contacted concierge service and started process. lady who registered my claim - fabulous- however had to be transfered to tech - tech was nice and i exsplained what was wrong and confirmed i tried all their tricks to get it back to working order (ie unplug,check cables etc) Informed could not go and exchange had to have technician come out, frustrating but okay- earliest appt. 5 days out. Anger mounting as time slot required me taking a day off. So 2 hrs. before my scheduled appt, cold tech cancels vehicle issue. i contact concierge to get someone else out - no help (they are all polite and understanding -BUT- no service -no just go exchange, have to set up another appointment,okay so now i am waiting another 2 days, not sure what will happen,if they show or not.story continues, as a 10 yr plus Executive gold star member feeling a little more like -sucks to be me. What happened to the costco I believed In and promoted to friends and family.The reason i purchased a Vizio is because of my belief in your choices and support neither seem to apply here. I would appreciate a response to my complaint.

Beverly Lerner
from Las Vegas, NV
Att: CEO W Craig Jenek:
i am 84 years old on Meidicare & Anthem Blue Cross and Social Security. I've been getting my prescriptions at Costco for many years with the Costco discount. I do not have part (D). The Cola Increase just went to Medicare's raise so I actually received an additional ($1.00) One Dollar cost of living increase and I can ill afford the Elimination of the Costco Discount on my Prescriptions..
Please Reply with a detailed account regarding Costco's reason for this Decision!.
Thank you.

Delores Balestieri
from San Bruno, CA
I bought a marinated tri-tip roast a few days ago. Naturally, my husband took the paper off and through that away and did not have a receipt, however, I charged it on my Visa. It was 20. something. Tonight I cooked it Well it was so salty and so tough we just could not eat it. It was so big we cut it in 3 roasts. I will throw the other two that we put in the freezer in the garbage. It was just awful. Thank God the person we were having for dinner couldn't come at the last minute. We buy all of our meat at Costco, but this was really bad. Can I return the two pieces of the roast without the wrapper. They can look it up on my Visa. I think I bought itbetween the 6th and 8th. Thank you.

Linda Berck
from Lockport, IL
I love shopping at Costco and often we stop for lunch and a soft serve twist...I am very unhappy that Costco has eliminated their chocolate soft serve!!! who doesn't like chocolate !!! PLEASE return the chocolate.....the signs are still up.....
My daughters loved the strawberry topping...why has that been taken away????
Replaced with a ACIA seed granola??? for $5.00....really????

Costco is a high level firm. Why am I getting telemarketer phone calls in CA from Costco?
from Lafayette, CA
Why is Costco doing telemarketer phone calls in CA? Thought Costco would be above that.

Brenda
from Walnut Creek, CA
I have never been treated so badly as of today at Concord Costco gas station. After pulling in line to get gas, I noticed that two cars in the further pumps left. A truck pulled in and stopped at the first pumps a minute before they left, so he stayed in the first pump. The two cars in front of me just sat there. After beeping my horn and rolling down my window to say "hay guys there's two free pumps available," the first car pulled around and took the first pump, leaving the middle one opened. I beeped again but the guy in front of me in another truck just pulled forward as to wait for the first pump. So I did what any intelligent consumer would do. I went ahead and took the middle spot. Well, all hell broke loss. I was then attacked by the guy in back of me (I'm sure because he then had to back up a little to go around my car when he finished), the attendant because I was then accused of "cutting in line" and was told that I would have to wait no matter how long it takes someone to move forward, and by the guy that originally forfeited his spot. I explained what hapoen and still the attendant insisted I was wrong to move up and would have to go back in line to wait for another pump. He then turned off my gas pump as I was getting gas. I'm sure I wasn't taking it very well because I told them all to get F....ed. So I guess that justifies them treating me that way. What is wrong with people these days? If you're a white person doing the right/correct thing, everyone still want to slam you, drag you through the mud, treat you like shit. I buy gas at Costco everyday. I spend a least $150 per week on gas. I did nothing wrong by taking a space someone didn't want. And I am not going to stand there and be belittled by anyone without telling them what I think of them.

LaMont Davis
from Clinton Township, MI
I want to make a formal complaint about an employer named Debbie( Check out Register) located at the Shelby Township Michigan store..
Very rude, snatched my membership card from my hand.Was not friendly. I have been a member for over 14 years and I've never had such
rude service as that..
LaMont Davis
586-745-0581

Raymond Crites
from Norristown, PA
My wife and I have the Executive Membership, and frequent the new Traverse City Store.
on 2/4/18 we purchased a hot tub, which was supposed to be delivered 2/23/18.
order # 6888351035. ordering the merchandise was easy, we went online scrolled through the many choices and clicked add to cart, paid for it, and was eagerly awaiting our free curb side delivery. My wife checked the tracking number BU-274500 several times, and after the 23rd came and gone, we began to call around, seems it made it to Warren MI,
where it sits in a warehouse @ Palmer moving services, after many calls and messages not returned by Susan@CRST. my wife was able to locate some one who from his end was trying to fix the situation, thank you Allen Dixon, for the Empathy and the customer service.
A few days later my was called on her cell phone from*** At Costco.com and the young guy with no customer service training told her if we still wanted the merchandise we would have to pick it up in Detroit, after she stopped him told him politely how that is not going to work for Kimberly or I in 200 word or more and our crappy experience with Costco.com not getting returned calls or answers until March when we were able to reach Allen Dixon, the only considerate contact we have had with this situation.
on 3/23 Allen was trying to get us the Hot tub on Tuesday the 27th on 3/26 we heard from Craig Roehl, that our delivery would be delivered the 28th for sure, early after noon.
Wednesday the 28th I took off 1/2 a day, purchased Pizza and Beer, and had a crew to help move said Hot tub, and get a message that was sent but not received until 4 o'clock
message was sent at 12:01 Lawrence from Palmer , stating it would not fit on a truck today? and later he called and told my wife the boom was broken on the truck.
I still have no hot tub and the next ETA is 3/29 over a month after the first delivery date.
another half Day off of work and probably more Pizza, and Beer.
yours truly.
WAITING, HOPEING, AND EVEN A LITTLE PRAYING!!!
Raymond Crites
District Manager
District #5671 Ludington &
District #6960 Benzonia
Raymond.crites@amerigas.com
231-383-5926

Oletha Heath
from Brooklyn, NY
On March 16, 2018 I visit Costco located at new Rochelle 1, industrial Lane, New Rochelle, NY, 10805 . I purchased a shopping cart for 43.34 along with other items, as I was packing my car I drove off leaving the shopping cart in the cart , a few feet away I purchase gas which their was no line, I then remembered the cart was left .As I arrived back to the parking lot their was workers collecting carts . I approach them and both males which they were very rule and didn't even help me to look. I then go into the store and the customer service from the manager , security in charge was even worst. No one even tried to look at the camera to help with the situation. The manager that was on duty walked passed me several times before she attending to me. The security didn't even come out the office to address the issue. Theirs was no professional staff on site at that location nor have I came across anyone that any sympathy or empathy. Unfortunately I had to repurchase another Shopping cart.. I called the coop office 425-313-8100 & 703-406-6800 March 16, 2018 left to messages no one has returned any phone called . If you have any questions please feel free to contact me @ 917-209-9370.

Michael W Maskowski
from Berwyn, IL
I am a regular customer of your everything bagels. Tonight I went to purchase more and found your bakeshop was totally out of them. There were plenty of Asiago bagels,cinnamon, and some of the plain but no everything. I looked for someone in the bakeshop but it was after 6 and no one was there. I finally went up to the service desk and was told they bake based on weekend sales and then based on that, what is shipped to the store. Well today is Thursday and youre out of everything bagels but theyre still the 3 other kinds on the table. I dont know who is doing the counting or planning but theyre doing a bad job because its not the end of the week yet. Secondly I stop on the way home and I dont like to be told theyll see that when they get them theyll put some aside for me. How many trips am I supposed to make to Costco for some bagels. You just slammed me for a $60.00 renewal and if this is the way you take care of customers Costco is really going downhill. I am sadly disappointed with this store. I used to shop Oakbrook before you built this store and I dont know if its management or what ,there is a world of difference between the 2 stores.

Wayne Yau
from Andover, MA
I called Costco hearing Center 3 times in Everett, MA for the last two weeks during business hours and only hear voice message to leave phone and will call back.
No call back has received as of today. I called today and got the voice message again. I contacted the store customer service and talked to the manager and he returned my call and claimed someone from the hearing aid center will call me in 10 minutes.
Can you advise why no one answer calls during office hours and why no one returned calls ?

ofelia ansari
from Clarksburg, MD
The Tire service department did a poor job by not contacting me once they finished the tire rotation in my vehicle. I had a 4 o'clock appointment on a Thursday. I brought my car in 10 minutes prior to the appointment. I was told that it will be one hour and 15 minutes wait time. They took my cell number to contact me after the labor was complete. I went back at the shop one hour and 18 minutes later. I asked them if they called me. They say "no". I sat down, and after 20 minutes, I requested to check on my vehicle. The manager said it has been ready on time, but no one contacted me. He apologized. Not enough for me because their job is to follow through after the vehicle is ready with a phone call. Another disappointment about their services is that they do not let you know the location where the car is parked. If I do not asked, I would have been wondering in the huge parking lot looking for my vehicle. The Tire service department is lacking in costumer services professional treatment. They need to greet the people with a smile, they need to call the customers on time, they need to have the car ready and let the costumer know the location of the vehicle before the costumer steps out of the tire center.

Robert Sherwood
from Sherwood, OR
I have been a loyal member since 1987. When I shop I always have lunch at the snack bar ( hot dog &latte). Yesterday on my shopping trip I was shocked to find out the price of the latte DOUBLED . I was told they "improved it". It seems the only thing they improved was the profit at the customers expense.We travel by motor home and "used to" always look for a Costco for food and fuel including when we went to England and Hawaii. This seems like a small thing but it speaks to the changing way you are treating your customers.... Bob Sherwood

Purchased 2 bowls of Chili from the food court on 1/29/2018 at around 8:00pm. The chili was extremely hot. It must have been boiling in the pot before being served to us. My friend received a 3rd degree burn on her hand from accidental contact with the chili. I experienced a burn to the inside of my mouth from attempting to eat the chili before it cooled. In my opinion the chili was too hot to serve in the food court with an expectation of eating it there. In the case of an accidental spill someone could receive a severe burn.
Have feedback for Costco?
Thanks for your feedback!
Sorry. Please try again later!