Burger King
Burger King Complaints Continued... (Page 3)
558+ reviews added so far. Upset? Call Burger King corporate: 1-866-394-2493

Debi Nutcher
from Santa Cruz, CA
I ordered a cup of coffee at the Burger King on East Roseville Parkway in Roseville, CA. The young lady taking my order said they were out of coffee. She looked back at another young lady and asked if a pot of coffee could be brewed. The second waitress said, "Nope." I asked, "Really?" and she nodded. She then told me to go to the gas mart around the corner while pointing to her left. I had spent a long weekend at the Neuro ICU at Sutter Hospital with my gravely ill sister, and literally had not slept the previous night. I had a 3+hour drive ahead of me and needed caffeine. Luckily, I was able to get a delicious cup of coffee. Needless to say, I will never again patronize this establishment.

Mary Thorpe
from Atlanta, GA
Today is September 30, 2016 and I visited your Burger King at 4700 Jefferson Davis Highway in Richmond VA at 7:03am. I went to the drive thru and there was a vehicle in front of me. Once I got to the Speaker to place my order a worker that was standing outside in the parking lot advised me that there was no one inside the building. the lights were in and the sign was also lit up. It seems like this location has a very high turnover rate for employees and management. I will not be visiting this site again even though it is closest to my residence. You need to hire better competent people to work and run this establishment.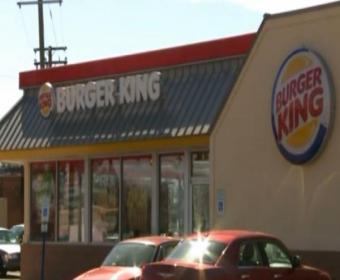 Dr. Kevin
from Canonsburg, PA
As of the beginning of August 2016 they are no longer making scrambled eggs as a side or on the "scrambled egg" platter. They are using "folded" eggs which are disgusting, and usually small and over cooked. That is why I do not eat the croissants. Now it looks like they are putting chopped folded eggs into the burritos, from the pictures on the wall.
The McDonald 1/4 mile down the road looks forward to making my scrambled eggs "homestyle" i.e. fresh for me every time I go there. They treat me like a family member every Sunday. My Burger King did the same until two weeks ago, stating corporate said no more scrambled eggs only "folded".
They also said they think they are going to use frozen eggs soon. Do you know how terrible an egg is when frozen and then microwaved? I spend with my spouse over $100 a week for breakfast at Burger King on the way to work. I guess that $100 is going to go to McDonald's if they do not reconsider very soon.

Sandra Broussard
from Houston, TX
I complained about the crappy drive-through service at the Burger King on Yale in the Heights and your company was kind enough to send me a coupon for a "free" burger so I thought I would give it another try. This time I went to the drive-through on 6-10 and Yale in the Heights, Houston, Texas and encountered the most rude employee I've ever met! I was trying to explain to her that the coupon I had was for a "free" burger and was mailed to me, she insisted I was wrong and that I had to buy something in order to receive the "free" burger. After trying to explain it to her and giving her the number on the coupon which she repeatedly asked for didn't work, I asked her if I could just drive up and "show" her the coupon.
She ignored me and wouldn't answer, I asked her at least 3 times before just driving up to the window. I gave her the coupon and she snatched it, closed the window and went away from the window, I'm assuming to ask someone about it. After a few minutes she reappeared and handed me a burger and closed the window, no I'm sorry for your wait, the misunderstanding, NOTHING. I was so upset, I started to get out my car and give her that burger back! Instead I cried from the anger, mistreatment and utter disrespect and went to work and gave it to a coworker. My appetite was no longer an issue. I am truly disappointed in your company and the way your employee's feel they can treat their customers that they forget are paying their bills.
And your management staff is to blame also because after all of that madness, a manager could have come out to see what was going on or at the very least see what the confusion was about and handled it. Is no one trained there? I am a dissatisfied customer that want answers.

Fern Phipps
from Sparta, MO
There is a LOT of people complaining about the newly remodeled BK in West Plains, Mo. 65775. Sad since a Burger King is needed here, but the employees there is undesirable to say the least, no gloves and handling food while cashiering. The woman manager had attitude, slinging items. Flour on the cashiers pants.. dirty tables, ice cream machine broken, only 2 more patrons there, 5 of us left establishment went next door to McDonalds. Another time lately, walked in with lady & man no one around, no other customers, gentleman hollered for some help. Just needs to be something done.

Loretta Williams
from New Bern, NC
My husband and I experienced the manager with another young lady manager today, talking about an employee not doing something that the employee was supposed to have done that previous night. What was really hurtful was that he didn't care who was listening or who saw him. I was a supervisor in Food Service for over 30yrs. and the way this manager was flexing his authority was not called for. His name is Andrew at store #239 in Anderson,SC. When that employee came in, he sit him down in front of the people that was there and he was talking loud to him. I think that he fired the young man.Oh I see why they had on the sign outside, HIRING! This manager needs to be trained on how to treat his employees or you will always have a great turnover. I sure hope that the next time I come through your city, Andrew will have had the training he needs to handle problems and that"not in front of customers.

Marie Racioppo
from Brooklyn, NY
I am a frequent customer to your restaurant at 3301 Ft Hamilton Pkwy Brooklyn NY 11218 store # 1557. My complaint is that i order a meal and i ask for hot tea, i don't drink soda or coffee they never have tea bags. I have started to carry my own because this location has a problem to have tea bags.I feel that the management is responsible to have enough stock for their customers. I would like a response as soon as possible. Thank you for your consideration.

Geo Mars
from Ormond Beach, FL
I stopped at your outlet at 776 International Drive Orlando FL and ordered 2 double cheese burgers and off the menu a 16oz fountain drink. The server gave me a cup that was obviously smaller than 16 ounces I questioned her but she insisted it was 16oz so I asked for the manager, she also insister it was a 16oz cup. It is the size of a standard 12oz can but they both insisted it was 16oz. First your employees could hardly speak English and when I told the manager (Menna) I would be writing a letter to Burger King she could have cared less. When I got home I measured the cup and as I thought it was a 12oz cup (see attached photos).
I do not like to be ripped off and a couple of ounces of soda might not seem like much but multiply that by thousands of times and it is a major fraud. This is the sort of thing I will report to the proper authorities and you could find yourself involved with legal problems. Fix the problem at this outlet because it is located in the heart of an international tourist area and non-English speakers are being robbed; not good public relations. FYI: Your company is in deep trouble, why? Just look at the following web-sites, ALL BAD REVIEWS (one star).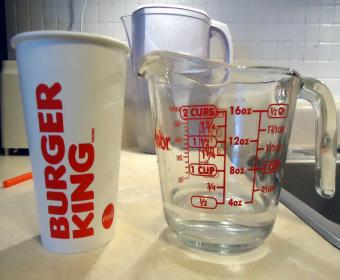 Victor Chavez
from Mustang, OK
When my daughter Sarah and I went to the Burger King at the Lambert airport, there was a line. Keisha the cashier with a bad attitude, rang us up, never greeted us, just stared at us. Older man with gloves on, was cooking and setting up prepackaged burgers and frying fries behind her. During this time Keisha is scratching her head, ear and nose, with No gloves on!!! I ordered an Angry Whp and with an attitude she says they're not making orders, just what is prepackaged on the shelf!!
So regular burger and Kid Nugget for Sarah with fries. She literally throws our food into the bags! She pours the fries into the little boxes and yes, threw those into our bags as well, without washing her hands or putting gloves on!! We threw the fries away!! Had to ask for our cups for drinks. Never said thank you or please come again! Just gave us her "go to hell look!!" And I've been sick, throwing up and diarrhea since 1am this morning. No, I'm not asking for refund or coupons, but just wanted to make you aware of your lack of service and hygiene procedures at this location.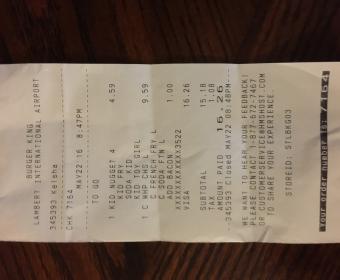 David Ohm
from Rochester, MN
Around a month ago right before the Austin BK closed i ordered 2 plain hamburgers for a quick snack. I order them plain since i don't like catsup, mustard, pickles, and onions. When i got home and started eating i discovered them with all toppings on them so i discarded them and cook something instead. Since they already closed for the night i went on the internet and sent a complaint about the incident. I got a reply the next day with an apology and they say they send me a coupon for a free whopper. I received the coupon now and tried to use it last night to get some supper. They looked at it and say they can't find coupon and i needed to find a BK that would honor it. I'm beginning to think it easier to cook or visit hardees across the street where I've never had a problem yet.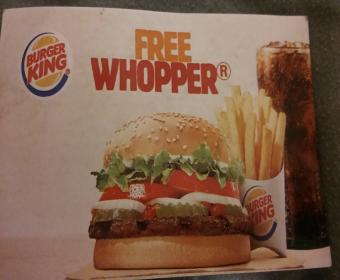 Tom Musser
from Bellefonte, PA
Tried the new grilled hot dog. Chili hot dog only 3 beans and some sauce no cheese, no ketchup or mustard or onion or relish. See there are 2 different ways to get this item now, was not told by clerk. the beef hot dog was good, no grill marks that I could see, obviously I was totally disappointed with this meal. Always liked the whopper over McDonalds or Wendy's really annoyed with this latest try. Talk to A&W their hot dogs are good 300 or 400% better than that thing I got the other day.

Olondo James Moore Sr.
from Orange Park, FL
On April 06, 2016 at 1422 military time the corner of 7900 Blanding Blvd Jacksonville, FL 32244 order 68. I order two whopper for 10.00, when I got home and unwrap my whopper. It was the messes whopper I have seen in years, the lettuces was brown, tomatoes was not fresh, meat was cold. The whole thing was just nasty.

Regina Campbell
from Jersey City, NJ
On March 11 2016 at 4:44PM an order was placed at store #1761. I purchased several items totaling $20.07. The order number is 534. My card ending with 3659 was used to make payment along with cash. However, the employee incorrectly inputted the transaction wrongly. The individual apologized and got the assistance of the manager. He corrected the matter in regards to the mechanical error, then he apologized. Afterwards, he informed me that I should receive credit on my account. He told me to check my account to see if the amount was put back, to date it has not. Fyi: I attempted to use the site listed on the receipt, it did not have the codes at the bottom and would not permit me to move forward. It says, Check Closed. Duplicate receipt.

Dan Antos
from Canton, OH
While I have felt Burger King was the best fast food restaurant for many years, I have to tell you that I had my first and last experience with your chicken fries. Absolutely terrible. I have since talked to others who tell me they did not get past the second piece. I got to the third because I couldn't believe how bad it was. I suggest you remove it from the menu. By the way, the french fries I received with my order were the best. I would give the chicken fries no stars.

Kimme Greer
from Belmont, NC
I specifically ordered 4 egg, cheese and hash brown and it had sausage on it. I do not eat pork and it made my head hurt so bad. I spit out the one bite and it stiill made me sick. I was clear in my order and it was still wrong. I was offered another but was turned off at that time.

Barb
from Weaverville, NC
On 2/11 @1:30 pm I went thru the drive thru @ BK4390 potters rd. Matthews NC Tried your new long fish meal. HORRIBLE It was luke warm and "funny" tasting. After 3 bites I bit down on what seemed like a stone. It was the size of a small pea. Knowing I would not eat the rest, I mashed the fish with a fork and found 2 more "stones" a little bigger than the first one. What have you done to my BK? A side line- the French fries (ordered well done) where pale and not even warm. AWFUL. Glad I didn't chip a tooth. I have the "stones" IF you're even interested.

Kate Campbell
from Olathe, KS
I went to the drive up window around 12:15 on Sunday Jan. 24th. I was asked to pull up and they would bring it out to me. I waited 10 minutes and went inside. They had bags made up, sitting there getting cold. I tried to get the woman behind the registers attention but she ignored me. I waited another few minutes and a young man finally got around to bring the food out. Everything was cold by then. I wouldn't give my experience even one star. You need to have a minus star on there to. These are the people that think their work is worth $15. Sorry no it isn't.

Kelly stinson
from Dearborn, MI
On 1--2-16 I went to the Hartland burger king. Ordered two frozen coke floats. Susie snootily replied. We don't make them anymore. I ask if she could just put ice cream in a frozen coke and charged me for both. Loudly and snotty she replied. I told you once we don't make them anymore. I said every other Burger King does cant you and her reply was worse then her last one was. I finally told her just give me two cokes and two ice creams and I'll do it myself. We came up to the window and another lady apologized saying it wasn't me that talked to you that way and she's being transferred tomorrow thank gosh. I will never go back to that store And will let everyone I know know that you get treated terrible at that store and not to go there.

Alan kowalski
from Niles, IL
Very disappointed, first service was slow and then getting back to my office this was the order of fries I received with my order. The location I visited was at 1094 North Main street, East Peoria IL 61611. Host who bagged this order was Jessica, after having to tell her the order was to go. Ticket stated To go! Now it is time to complete the process and email customer support this photo too so the executives at BK can see how the other half lives.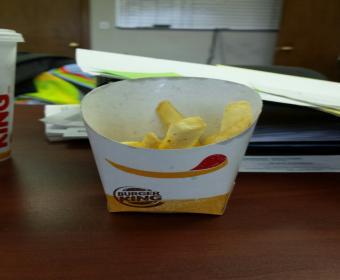 Roger R. Vales
from West Palm Beach, FL
On October 31, 2015 at around 10:15 pm, we had a bad experience at Burger King drive-thru located at 1721 Belvedeer Rd. West Palm Beach, FL 33406. (I was buying this meal for my wife. She was siting in the car with me). I drove thru the dive-thru and asked for a Whopper with Cheese meal, with no salt on the fries and a strawberry milkshake, with "no cream on the shake". The lady that took our order was very unprofessional and rude. She answered back in a mean and loud voice..."WE DON'T PUT ANY CREAM ON THE MILKSHAKE". My wife answered back "THANK YOU"! Every time my wife asks for a milkshake, she tells them "No cream on the shake". This is the first time someone get upset because we asked "no cream on the shake".
I was also asking for "no salt on the fires" but apparently the lady turned-off the speaker. I repeated this several times until finally she answered and I told her that she was very rude and I drove up to the 1st window. I asked for the manager and she replied "I am the manager". I asked for her name and said "Vilma" . I told her that I was going to complain about this and that she should not be working with the public. We then drove to the Burger King located at 4175 Okeechobee Boulevard, West Palm Beach, FL 33409 (See attached receipt). I asked for the same thing and to make sure, my wife said "no cream on the shake". The lady said "OK". We got out meal and drove back to the house.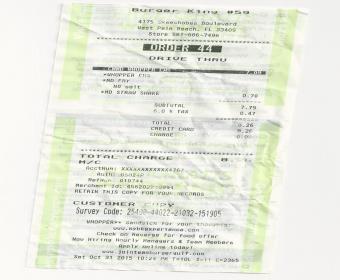 Mr & Mrs Edward Whyte
from Cocoa, FL
On 11/14/2012 my wife wanted to purchase a gift card for our grand daughters 12 birthday as a gift. We were at the Viera Florida store, but there was a problem with another customer about not taking credit cards and the line was very long and the issue went on for some 10 minutes or more so we left. We said we would get it at our local Burger King in Port St John Florida 32927 where we live. About 20 minutes later we arrived at the restaurant and again there was another issue with a customer about a similar issue of credit card use at the store and a very long line. Again we waited a long time to just purchase a gift card and finally gave up and left, with NO GIFT CARD! My wife to say the least was very upset. I have been a loyal customer for ever, but my wife said she will not go there again.

margaret botten
from Big Pine Key, FL
I stopped off at Burger King in Key Largo, Florida with my sister and nephew on my way home from shopping in Florida City. I do not know if this location is lacking a manager, but it was the most disgusting Burger King that I have had the misfortune of walking into.
The trash was spilling over everywhere. Over by the drinks dispenser was a mess. A large majority of the tables had not been cleaned either. Needless to say we did not hang around to buy our food there and a couple behind us obviously felt the same because they walked out as well. I wish in hindsight now that I had taken a photo, but all I wanted to do at that moment was get as far away as possible from this hell hole.

Monica Hernandez
from Plainfield, IL
On my way home I stopped in at Burger King located at 1290 W. Normantown Rd., Romeoville, Il 60446 around 8:10 pm. I did order 2 whoppers with cheese and I was very clear to the girl only ketchup on the burger and a large fries. I did look at the monitor and everything looked ok so far. When I got home like 30 minutes after after a long day of driving, I called my son to come to the kitchen and eat and when he started eating and found out that the Whoppers had everything on it. He got upset right away. and he did not eat. I tried like 40 times to call Burger King at 815-886-1229 and the complaint line was no help. I gave up. I am very upset, because this is not the first time that happened. We like the Whoppers, but I will never stop at a burger kind again due to this horrible customer service. It's just plain bad.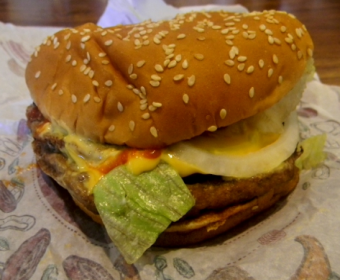 Lois Mitchell
from Dayton, OH
Went to Burger King #4547 this morning in Moraine, Ohio to get my breakfast to take to work with me. Sat down at my desk to egg my Sausage egg and cheese sandwich and they gave me the wrong sandwich. They gave me ham and I hate it. Help need to pay closer attention to what they are doing. Lesson learned for me to go back to checking my order.

John Csehek
from Youngstown, OH
This is not the first time this has happened and this is not the only complaint. I went to Burger King on Wednesday evening at around 6:30pm. I ordered two double whoppers with no cheese, onion rings and fries. After placing my order they wanted to give me the onion rings and the fries that had been sitting there for who's knows how long. I told them i wanted fresh ones which they did. When i got home both my Whoppers were only single Whoppers and when I called the manager said she would replace the order which is fine but how many times do I have to go there to get the right order. It cost me gas, travel time, my time, aggravation and why should I put myself out to do something that should have been done correctly in the first place. When I went in there were no other customers so that wasn't the issue. what I am thinking the workers were there looking at their cell phones and shooting the crap not paying attention to what they were doing. this is why I hate All fast food restaurants is because they can't get an order right and they want more money. There must be a bunch of lead heads working at these places. This happens quite a bit at these places.

Ronda Traband
from Pleasant Hope, MO
My husband and I went through the drive-thru in Sheridan, Arkansas on 29 October, 2015. It was a freakin disaster! EXTREMELY slow and the girl had me repeating the order numerous times...really? I am a teacher and I know I was speaking clearly and loud enough! ONCE the order was correct on the screen, I drove around to find that my order was $21.45....WHAT...I order a Whopper, Fish sandwich, 2 large fries and a large sweet tea (my husband had his drink in the car). I tried questioning and the attendant said that my receipt would be on the bag! When I finally did get the order...of course...it was wrong! People go through the drive-thru either because they are in a hurry or just lazy...regardless of the reason...the customer should not have to wage a freakin war to get food they are paying for! Burger King...you just lost a customer!

David Molz
from Olathe, KS
The local burger king in our town, at the corner of Santa Fe at Lindenwood IS NOT OPENING their local diner/dining in area and has not opened for business on the weekend for quite some time. The cop-out excuse is that they don't have enough employees to do so. But they can still serve through the drive thru window. So tell me, how many employees does it take to turn on the lights and unlock the doors? This has become a very annoying occurrence and we have stopped doing business there and will not do business there until this situation is remedied. Please fix this or you will see more Burger King complaints in the future.

Anita Hyde
from Manchester, ENG
I visited Burger King on Denby dale road be Jnc 39 of M1. I ordered our meal and asked for a coffee. I was told I could have black or a cappacino. But I wanted milk in my coffee. She said sorry we have black coffee or cappacino. :-(. Whilst it took them ages to do our food, the amount of complaints whilst there was unbelievable. A customer had ordered burgers with no mayo or mustard. She had to complain twice as the teller had not paid attention to what she had requested, both times she got burgers with mayo and mustard. A chap brought back his coffee as it had all curdled. Another couple had to dispute their order as it was incorrect. I don't really use Burger King and for quickness will use McDonald's. I think I will stick to Mc Donald's from now on.

Deborah Kuhn
from Seattle, WA
Stopped in at your store about a month ago for breakfast, so looking forward to it. I always order the ham and cheese croissant, my favorite. Well that store was out of ham. I ate nothing but did sit and watch my husband eat. This particular store shares the parking lot with Walmart, I pointed out to the cashier perhaps they should go and purchase some ham from the Walmart store. This just went right over the cashiers head. As I was leaving hungry I stopped at the counter and asked to see the manager, Amanda was the manager, I asked if I could have the corporate office phone number and Amanda stated "we don't have a corporate office". I said you have to have a corporate office. Nope she said. Needless to say this was just plain stupid. My own opinion is that you should maybe hire smarter people and/ or train your managers to include the number for the corporate office and put into place a back up plan to buy ham elsewhere. My experience at that particular store was a minus 5.

The burger King on E Mullan in Post Falls, ID. The order was wrong and the staff rude, and ordered a large fry, and came only half full. No apologies, nothing. They said they were busy, but that is not an excuse. Also, every time we have gone their coke ice machine is not working.

Jennifer
from San Antonio, TX
I bought my food from burger king and as I proceeded through the drive through I noticed that my fries weren't in the bag. Not only that but there was mold on the lining of the drive through window.was old. When I mentioned it to the staff they shut me down and said that the restaurant was old. I then noticed that my drink cup had ants dead and alive on it. So I checked the inside of the fruit punch I was drinking and saw that there were ants on the inside also. that in itself was enough to make me want them shut down. I will never go here again.

Jerome Ancrum
from Summerville, SC
On 7/1/2015 at 9:15 pm I went to the Burger King on 1117 Central ave, in Summerville SC. I drove up to the restaurant and there was an employee outside and I asked him (a male about 5'10", white with a mustache and wearing glasses) what time the dining room closed and he said it was already closed and that I would have to go thru the drive thru. I pulled my car around to the drive thru and after about 15 min I got my order and I asked the female employee working at the drive thru (white with long dark hair) what time the dining room closed. She said she did not know and then looked at the clock and said now and it was 9:30 pm. I feel like one I was lied to by the employees in the front because he said the dining room was closed, and she first said she did not know when the dining room closed and two she just looked at the clock and said now. I feel this needs to be addressed by the management at that store that Burger King is being represented this way.

Ilene Robinson
from Brandon, MS
I think it's sad that Burger King charges over $2 for a large cup of ice. The cup can't cost more than 30 cents and how much could ice possible cost. It's summer time and it's very hot in Mississippi. I can go to McDonalds and get a large cup of ice for 50 cents and that's where I'll be going from now on along with all my friends & family. We won't be back there ever again.

Went to burger king on highway 6 and beechnut 8404 highway 6 south Houston tx the employee female was rude to me refused to serve ne spit in my fiod and ask me not to come to burgerjing again. Sge slamed the window. At me, I asked for her name she refused to tell me yelling and screening at me. I complained to the manager he did nothing. It happened today 6-12-15 at 3:54pm. This is not the first time said emploee is doibg such to me.

Scott Thurlby
from Eureka, CA
My wife and I ordered 2 whoppers w/ fries and onion rings. They switched the buns (turtle shell type) without informing us. The franchise is in Fortuna Calif. The burgers were greasy and tasted terrible. The onion rings and fries tasted like rancid oil. I have always been a patron of Burger King vs. McDonald's. I asked for a refund, was told i could apply it to another order. I do not like this franchise. I will never eat at a burger king again. I will never recommend burger king to anyone, and i will tell them how bad it was..

Mark O Malley
from Lancaster, PA
The wifi at the Phoenixville pa store has not worked in over two weeks. I was a frequent patron, but now I go to McDonalds. I will not return until I am assured that Burger King in Phoenixville pa has a working wifi.

Natalie Jacoby
from Ellwood City, PA
I made a complaint about the Burger King in Ellwood City, Pa just a few weeks ago and today I received a coupon for a free whopper. I just went to use the coupon and they wanted to charge me tax. I think that is absolutely ridiculous! There is NO WAY anyone can charge tax on something that is free! I definitely will NOT be ordering anything from Burger King again! This has been nothing but a hassle. These people are extremely rude and they should not be working in public if they are going to be so ignorant. I do not understand why coupons are sent out for "free" whoppers to make up for the previous incident when they are trying to charge me.

Larry Buroccki
from Grand Rapids, MI
Ordered my food at the drive through window at the Grand Rapids, Mich. at the Plainfield Ave and Cannonsburg Road location. I ordered two woppers, 2 vanilla shakes and 1 water. I told them I had a coupon for buy one get one free. I got to the window, got my woppers and the water drove out. I realized I had forgotten the shakes, got back In the drive through line, ordered 2 chocolate chip cookies for a dollar, drove up to the window again said.... you forgot my vanilla shakes, and handed her the receipt.
Her response was can I please have a dollar 6 I gave her the dollar 6, she rudely hands me one shake, then says here's the other one. I was very offended by her attitude. No "I'm sorry" or any thing. I momentarily paused in the drive through line and looked at her wanting to say something to her but I held back. She looked out the drive through window and said sarcastically "do you need anything else?" I responded, "No" rather perturbed. Then she sarcastically waved her hand at me and said "Ok Good Bye."
This is not accepable behavior for someone who deals with customers on a daily basis If I were her manager. I would give her some well needed training or possibly the manager could use some also. I almost went back to that location and confronted the manager about it but decided to vent this way may be more productive. I am going to mention this to anyone who asks me about Burger King. If the subject ever arises. I am discusted .

Carol Ramos
from Miami, FL
My husband had ordered, in English, 2 croisandwiches through the drive way at this Burger King on 1701 SW 8th Street in Miami, FL at 7:30 AM today on 05/20/2015. When we got to the window he was given only one. He said he had ordered 2 and the employee started arguing that he had ordered only one. My husband again replied that he asked for 2, then she replied "if you do not speak English do not order in English but in Spanish" in a very disrespectful and rude manner. My husband had ordered in English was our reply, while she continued arguing in Spanish.
I asked for the manager and another male employee answered that "she is the manager." We both feel discriminated, and it is intolerable that this employee pointed out that my husband has an accent when the right way would have been an apology and supply the extra sandwich.
Finally we expressed our desire to complain about the incident and she cared less. It is obvious that the behavior of this employee is unacceptable and that hurts the Franchise's good reputation. I will not return to this store. I would appreciate that this incident is investigated and the Manager is retrained in customer service knowledge at least.

Denis Lee
from Pinckney, MI
The whopper has always been my favorite sandwich for over 20 yrs. I often stop at Burger King, #11248, after shopping in the area. BK is located on Zeeb road near Ann Arbor, Mi. Recently, I have noticed staff problems, often no cashier and a constant change in employees. Today I stopped at noon. There was a long delay in taking my order, no cashier and a long line of cars waiting for their orders. When I finally got to the pick-up window, I paid for my whopper. There seemed to be a lot of confusion inside and after 20 minutes, I just left. I think you need a new manager there. I'm sure you are losing a lot of customers there. I usually never complain about this type of thing but it was my favorite restaurant.
I will have to drive into downtown Ann Arbor for my whopper from now on.

Dennis johnson
from Englewood, CO
I have visited the new Burger King in South Holland and it is very nice, but the service is terrible! I was in their on 5/7/15 and ordered two whoppers and two fries and it took over thirty minutes to get my order and their was only two other people in the whole restaurant.
I love Burger King and was happy when they built the one in South Holland because I live their. I eat at other Burger Kings all the time but this one is the worst when it comes to service. I find it sad that they would build such a beautiful restaurant and not monitor the service. Those people who were working that evening acted like they just did not care about the customers. This has happened to me both times that I went in there. I hope this complaint makes it to the right person because it is such a nice facility but needs management attention badly.

Sharon
from Grand Forks, ND
We went thru drive thru for breakfast and it took them almost 10 min to get us our order then we didn't even get a sort for the long wait time! Had we not have already paid for our food we would have pulled out!! That was senseless considering we were the only ones in drive thru!!!!; not very professional since they represent burger king!!! Not a happy customer!!!

Shirla Cutler
from Rich Hill, MO
After my son's baseball game, we went to Burger King in Nevada, MO. It was a horrible experience. It took 24 minutes to get our food, 5 people walked out, and they quit taking orders for over 10 minutes! When our food finally came out without the frozen treats, I brought it to the managers attention the time on my receipt, and how long we had been waiting. He yelled at me saying they had done over $2,000 dollars in sales with 5 people and that is just the way it goes. Our team will be going somewhere else during tournament times.

Anne Roberts
from Wilmington, DE
I am complaining about the so-called coupons you give out. I always buy the double whopper meal when I patronize Burger King, so when I received some coupons for a whopper meal, I took them to my favorite Burger King restaurant.
Unfortunately, what I thought was a reward for buying so many whopper and patronizing Burger King (you are the only fast food burger joint I go to), turned out to be a false advertisement for the whopper. Instead, I got a very small burger that resembled nothing like the whopper.
I got all the way home and went all the way back to the store to tell them they gave me the wrong sandwich (silly me was actually expecting the double whopper I always buy that was advertised on the coupon. The manager told me I had the right sandwich and just to prove it he painstakingly pried the two sheets of burgers apart to prove it was a "double" burger sandwich, nothing like the picture of the sandwich on the coupon. I will never use your coupons again. Very disappointed.

Robert Volkman
from Corpus Christi, TX
Went through drive through at the Burger King in Corpus Christi, Texas on Waldron road, and through the window I saw drinking cups that were being served with trash on top of the once clean cups. I took pictures of the overflowing trash that was on the cups being served. This was disgusting and unsanitary and putting people's health at risk. I would be more than happy to share these pictures with you and would like this to be corrected and not to let this happen again. 5-3-15 3:00 PM

Robert Call
from Kernersville, NC
My Mother and I ate at a store in Kernersville NC today, Sunday May 3rd around 12:00 noon. I don't know the store number, I just didn't want to even talk to the manager at all. There was a family in front of us and we waited patiently before our order was taken. When we were ready to have our order taken, we gave the lady at the register a coupon. She took off the one sandwich that was free, with a buy on get one free coupon.
Upon waiting for our order, people behind us kept piling in. We waited and waited and waited. My Mother has a very bad back so she went and sat down. Our food was kept in the warming bin for a few minutes then put on a tray. The manager on duty was waiting on all sort of food from the grill area. We waited almost 20 minutes before we got our food. By the time we got it, it was cold. It sat on a tray for over 5 minutes.
I'm boycotting that restaurant from now on. We've been coming here for years. It has gotten slower and slower and the tables are hardly ever wiped off. I work at Macdonald's. You think that a Macdonald's restaurant would have that kind of sorry service. It's just pathetic how sorry that store has gotten. I'm sorry to give you this message, but I'm not eating at this store ever again. The rating system for today, was a minus 3

Debra Shearer
from Grinnell, IA
We were at the Burger King on Delaware Street in Ankeny, Iowa, today. We waited in line over 30 minutes and then ordered, and waited some more. The older couple in front of us was upset and told the manager, "We have waited for over 30 minutes" the manager smiled and thanked the older couple..... only smiled and said, thank you, to them.
Then I knew I had to talk to someone else. I hope that is you. We go into the Des Moines area, at least once a month. We will NEVER eat there again. The slowest, rudest people I've ever seen. They may have been short handed, but it was obvious the manager was micromanaging. It looked bad, and was awful to experience.

jeff
from Kings Mills, OH
I tried to use your feed back at mybkexperience.com. It said that your don't need my feedback since you reach your limit (Paraphrased). My suggestion is to either do the surveys or not. Don't limit them. This was my first survey that I tried to fill out. I eat at BK once a week or more and this really is a bad marketing if you go at it half hearted. I guess I can go to McDs for the next couple of weeks until I crave a Whooper again.

Rebecca Hunter 8235 E. Ridge Dr. Houston, Texas 77040
from Houston, TX
A Burger King on Ella Blvd in Houston, Texas (77008) just re-opened after remodeling. I've been by there twice within a two week period for breakfast. Both times I was told to move up and they would bring my food, however, there was no one behind me...I thought it strange the 1st time, but this morning when the same thing happened I asked "Why!, there is no one behind me." The nice worker working the drive-thru window said that they're on a timer and she need me to move up to stop the timer.
First, if there is a timer it is to time the delivery of the food to the customer; which is not happening correctly because you don't get your food when pulling away from the drive thru. I just think its ridiculous that they depend on those timers to get the food to the customer in a certain amount of time. So....I conclude that your wasting your time on the timers because your managers\employee's have manager to figure a way to beat the system and report the wrong stats! Well played franchises, well played. score 1 franchise score 0 The Real BK.. Fix it or get out of the business.

I went to Burger King 8238 N. Oak Traffic Way Kansas City Mo. this morning. The young lady in the drive thru was extremely rude. I told her that I wanted the sausage croissant meal with coffee. She stated, "you want the number one," in a very rude tone. I said no I don't want bacon, cheese, or eggs on the sandwich. So I repeated it. She stated the price and said pull up to the window.
When I got up to the window, there was no smile, just a disgusted look as if I was getting on her nerves. Well, I guess I set her off, because when I saw how small the coffee was, (still trying to be nice to her), I said "I'm sorry can you make that a large coffee please". She slammed the drive thru window shut, rolled her eyes and put the small coffee down and got a large cup. She then opened the window back up and took my money and handed me the coffee all the while with this mean look on her face.
I asked her when she gave me back my change, "What's your name?", that changed everything, she goes "Marissa, can I get you anymore creams or sugars?" I said nope and drove off. She didn't even give me a receipt. I was too out done to even go back to get it. And the food was cold. this was at about 6:50 in the morning. Everything should have been hot. This is unacceptable, not trying to get her fired, just some training on how to treat your customers. If she doesn't like what she does, there are hundreds who would love the opportunity.

Brad Schneider
from Richmond, CA
Order my food, Drove up to window, Gave the woman debit card. She gave me my card back. Then held my drink and bag out of the window. I took my bag first. Then reached back for my drink. And she said and I quote. I DONT LIKE PEOPLE SNATCHING THINGS FROM MY HAND. Looked to a girl standing behind her and said, REMEMBER THE LAST TIME THAT HAPPEND? I have been working in town for three months. I have been going to the same Burger King everyday. She has no right snapping at me that way. She was rude and very mean. In the 35 plus years of buying food at drive ups, I have never been treated like that.

Sheri
from Marksville, LA
Burger King in Mansura, Louisiana is sad and, its been horrible for years now. Manager is very rude yells on speaker at people while ordering she surly is not happy to be there at its very well known. if any one even answers the speaker at all you can see cars drive up for hours sit 5 - 10 minutes then drive off cus nobody even answered them. If any one is answering the speaker that day boy are you lucky because they still take forever and all the cars get backed up in the line most get frustrated and drive off. If your lucky enough to actually place an order when you get to window to pay they ask each customer to back up to reset their clocks then your stuck forever at the window waiting to pay and get your food. Better check your food while there cus if you drive off your screwed if you have to wait in line again till they answer you and chances are your order is wrong or they shorted you some thing.
I went there recently for a cup of coffee not a one car in line waited 5 minutes to place order manager yells we aint got no coffee made I said ok then just give me a large coke i pull up at window they did not even have change for a 10 ten dollar bill waited another 5 minutes for change and for some one to fix a coke. The place either needs a major employee change or shut it down cus its loosing business. I honestly quit going last year and now we in 2015 this was first time trying to again still aint nothing changed. Some one with the corp of bk needs to drive up there and surprise them all my advise go at night that is when its worse.

Angela Thompson
from Hope Mills, NC
I went to the drive thru and a employee, Jabreya, was so rude. First, She acted like she didn't want to take my order at the speaker. Then when I got to the window she didn't greet me, she just opened up and stared. After I let her swipe my card, she let doors slam. My daughter asked "why is she mad mom?" I thought it was the most disgusting behavior. then she brought my food and just handed it out the window with out a word. I am used to bad service from this location but this by far is the worst. This happened around 10:30pm

Hogan LeBlanc
from Westlake, LA
Ordered 2 sausage and egg biscuits W/cheese and two sausage and egg w/out cheese. Didn't check the price which is my fault, but it was $13.07 which is outrageous in itself. Check to make sure I had 4 biscuits. When I got home I had two sausage, egg and cheese and two sausage only (no eggs). Not only was the price terrible, but the order was wrong. Paid for more than I got. Last trip to the old BK! With that kind of pricing everything should be perfect.

Barbara Palombo
from Lafayette, LA
It's time someone needs to act like they care about this stores the store on miss street in lafayette, louisiana is about the most dirty store I've seen the workers are so dam lazy you go in and it's looks like no one cares and they look at you like a botheration you'll must be using this places as a tax cut just close the dam thing down shame on you'll we work hard for our money to go spend it in a nasty place if you don't care we so in the hell don't care.

Carolyn Blust
from Orlando, FL
I just got out of Winter Garden West Colonial Drive location where I was stuck in line for over 10 minutes honking my car horn, due to the fact that my two boys got sick & had to go to the bathroom-It was an emergency!!! My boys were forced to pee and throw up in a paper cup in the car line! Once I got up to the window, I was so upset & expressed in words what had happened. The young girl employee laughed and argued with me that they had to wait on French fries! What I can not even begin to explain how wronged we were. We never got food and then after a young man said he was sorry he went to take someone's order inside and laughed and had a wonderful time at our expense!! We were humiliated, disrespected, laughed at, and treated worse than animals! I will be contacting my attorney tomorrow!

Margie Martin
from Dearborn, MI
I was at the Burger King on Trumbull St. and Lafayette Detroit, Michigan on Friday April 10, 2015 around 4pm waiting on my order with 3 other customers. When a tall white guy started yelling at another staff member about her washing dishes and not being on the floor, he was cuzzing her out walking back and forth using the F word and being extremely foul I was in shock that was taking place in front of so many customers, so I asked who is the manager so that I could speak to them when she pointed to the same guy that was yelling and cuzzing. I couldn't believe my eyes that is was the manager, I'm not sure if this will even get to the appropriate hands but this type of behavior should not be tolerated and the staff there should not have to put up with cuzzing and foul language. Please do an investigation, I know I will never go back there.

I am very disappointment and upset for my experience few minutes ago at the location show on this email. This store is a very busy store normally the waiting time is longer than the average BBK, that's okay I go there for the convenience, but today after waiting for 15 min in line, of my 30 min for lunch, I realized that the store was out of patty for your signature dish, the Whooper, no whopper jr either. Where is the manager?, why don't tell the customers before the wasted their time on a line?, Why not closed the store or put a sign at the door, or even better have respect for your customers and have some employ informing people of the situation.
But not only is the aggravation of the waiting and not having what I was looking for, is the attitude of the cashier, very rude and very unsympathetic. Please train the manager of this store, if you have a situation like that put your best employ on the front, the faster taking order, the most accommodating. I think what trigger me sending this letter is the fact that she did not have any respect or consideration for other people's time, no customer service experience and very unacceptable attitude, rude and making faces like she was doing me a favor. Please I hope you can correct and train better your employees.

The bathroom is nasty at the Burger King on 23rd street, Chattanooga Tn. The paper towels were sitting on top of holder instead of in it, and the floor was soaking wet, full of urine. The most disgusting thing about the bathroom experience is that I almost slipped and fell. In the urine! The walls were covered in grime and the sink where I'm supposed to wash my hands is the dirtiest part of the bathroom. The place I'm supposed to get CLEAN is the DIRTIEST!?!? That doesn't make any sense! I was so nauseated from the experience that I left, not even bothering eating at the gross establishment. Just for proof, I took a picture of it.

Jeff Drinnan
from Austin, TX
This morning, after my girlfriend and I got breakfast, my girlfriend was harassed by one of your managers. When Sandi went to get her coffee refill, this manager, a somewhat chubby black woman with blond hair (I don't she's a natural blond) told her, out of the blue, that "you can't hang out here" and said she would be loitering. We have been frequenting this Burger King, at Beaver Dam Road and Bristol Pike for a few weeks, and never had a problem. Sandi is homeless, and sometimes when I have errands to do, I leave her here with some money to buy coffee or something. Today, like other days, we came in and quietly ate our meal and sipped our coffee. The problem is not that Sandi would be taken someone's seat when it's crowded, just that, evidently, this manager is discriminating against the homeless. Oh, and this manager said another manager complained about Sandi loitering (a dubious story). Why would this other manager not tell Sandi directly?
Sandi and I generally are quiet when we visit Burger King and don't bother other guests. In fact, we've gotten to know some of the regular guests here and enjoy talking with them. And we always clean up after ourselves, leaving the place the way we found it. Other customers have been extremely loud and leave trash on the table and the floor. Last night, three older teenagers almost blocked the way as they played their "music" loud and danced around. Another customer's little boy bounced a basketball around, almost knocking the ball and himself into customers. Sandi is undergoing chemo therapy and always wares a "cat hat", even inside as she has lost most of her hair. She doesn't cause problems like others have and cleans up after herself. This is clearly a case of discrimination and harassment of the homeless. The manager just coming out of the blue when Sandi got her coffee refill and telling her she can't stay long, while we were still eating breakfast, is arbitrary and capricious. Other people hang around and socialize and other managers don't have a problem with this. I've only seen this manager two or three times in the past couple weeks Sandi and I have been coming to this Burger King, and this incident has left a bad taste in my mouth (pun intended). Sandi is going through stress, with the cancer and being homeless. Burger King should not add insult to injury by harassing and discriminating against her. Please do something about this discrimination and harassment.

dirty floors, dirty around the drink fountain, and dirty tables. The food was not hot. This store was in Canton, Ga.
It was around 9 at night and it should be cleaner that that. I was very disappointed since I had eaten at the one in Acworth, ga the day before, and it was delicious and the food was hot and it was clean there.

I ordered 2 extra long cheese burgers and a fish sandwich and a small smoothie. I asked the cashier to explain why my order was 22.00 and she walked off and left me at the window. She started doing something and walked off frown on face like she did not want to help me. I stayed at the window puzzled and finally another employee asked if they could help. They went through the order and found I was being charged for a meal I didn't ask for. The cashier was very unprofessional and acted as if she did not care. I had to wait for a few minutes till my meal was re cooked. When I received my order, it was cooked to a crisp, black and hard. I have no intentions on going back. Burger King restaurant in blytheville, Arkansas!

Mavis Jones
from Akron, OH
Ordered my food, paid and was told (we will get that for you as soon as we can). I was waiting for my food when I looked up and saw the manager pick up a tray of food off the counter and put it back in the warmer. I walked up and ask if that was my food. She answered yes that my name was called by one of the girls. I responded no ma'am I was waiting and listening for my name and it was not called. She raised her voice and started to argue with me that yes she did. I am positive my name was not called. This was at 994 high st Wadsworth, Ohio. 4/10/15 at 4:59 pm.

Hi Paknik
from Atlanta, GA
I went through the drive through as I do each morning at 7:22 AM. The young lady that took my debit card swiped it then laid it face up, numbers exposed on the register while she went to make my coffee. I immediately called out to the girl to give me my card back. She tilted her head as to acknowledge my sounds but then ignored me, when she turned to give me my coffee I asked if she did not hear me. She then looked at me with a disgusted look and closed the window in my face. In todays climate with cameras and all sorts of tricks it is very dangerous to leave your card exposed. All the other times after the card is swiped they give it directly back to me. Not this girl. I did get a chance to speak with the manager, she did apologize but the issue is not with the manager, it's with the young lady that served me and possibly the training Burger King gives it' employees, both about how to handle cards, and secondly how to provide a paid for service.

Betty Lien
from Post Falls, ID
Several weeks ago, I was at a meeting listening to several women talk about their favorite take out restaurant. Several of them stated that they would not go to Burger King anymore because it was so dirty and the dining room was seriously neglected. I disregarded the comments, as my husband and I enjoy a whopper and a senior coffee there occasionally, but had not been in for a little while. Several days later we decided to go for a hamburger and ended up at Burger King in Post Falls, Idaho on Mullen Ave.( where we live). Entering the store, I noticed that the windows were very dirty,( first thing your customer sees and should be kept sparkling). We sat down at the table with a game machine, and proceeded to look it over for a game to play. It was so dirty, food in the crevices and screens were obscene. I asked for a bar towel to wash the machine, but the clerk was kind enough to come and wash it for me. I noticed that the windows were dirty, and the sills were dirty along with the chairs, floors walls. I used to work in fast food, and if our store was this dirty, we would have been fired. The next day I decided to stop by to get a senior coffee at the drive up window, and it was also disgusting along with the ledge in front of it. The clerk said she would take care of it. Yesterday we went to Spokane Valley, Washington, and stopped at a Burger King there. I used the bathroom, and it was terrible and obviously not cleaned recently. The counters, floors etc were also just as dirty as the ones at the store in Post Falls. I know you are thinking that it could be attributed to rush hour, but what I was noticing was not just recent occurrences. We would hate to give up our habit of selecting Burger King for our take out, but if something doesn't improve, it will happen.

John Johnson
from Connersville, IN
On 4/6/2015 at 9 am i was traveling for business and stopped at your store off exit 76(10385 N us 31). I was craving a burger,and im so glad you offer them early. I pulled into the drive thru ordered a double whopper meal, took a little while but I understand that.My food came out, I drove off ready to pull out onto 13 north, I opened the bag to find 2 tater tots,2 breakfast sandwiches. I was running late and almost went on, but as I said, I was really craving a burger,so I turned around. I waited through the drive thru again. The girl gave me a new bag, and told me to keep the other. I said what am I going to do with that,and she replied she cant take it back.I argued the point and told her to throw it away then, she reluctantly took it.I get back out on the interstate,and I don't know how, but I get hot fries, and a cold burger!

Sally room
from Oxford, ENG
On Monday 6th April at about 4pm my husband, I and my three children went to bk in cowley retail park. We were waiting in the quee at the tills when the man in front if us raised his voice to the girl serving, he was telling her that he spoke her language and what she said was very rude and she should think about what she said before she spoke. I took my children to find a seat leaving my husband to order. While waiting the man who spoke to the girl serving told my husband that the girl had told a co worker that I was fat. This lead to my husband having a word with the manager after he had spoke to my husband and I and said he would talk to the girl. He apologised and nothing else was said or done. I'm very disappointed as what was ment to be a treat for the children turned into an uncomfortable meal.

John Donaldson
from Hampton, NH
Your usual site not taking info - I want you to know that this morning's experience (04/05/15 at 10:20 am - Store 11659) was way below par. Unusual for the place - maybe the cat was away this Sunday! It took 9 and one half minutes to receive two croissants. I was the only one in the drive up lane - and there appeared to be 1 person at the counter. Caitlin never in that interim appeared at the window to indicate she was sorry for the delay (no cars ever came up behind me while I was in line). Nor did she indicate such when she passed me the bag. I asked for a receipt, for I never received one - "I threw it in the trash - I'll print a new one." Maybe it was the kitchen's fault, but she was the face of that business. Maybe some training - and a faster cook!!

Bruce Hey
from Brandenburg, KY
Store 2981; Approximately 10:00 p.m. April 3, 2015. 1) after finishing my meal (tasty)I went to counter and stood in line to order a sundae; second in line, behind a BK employee ordering. After the employee ordered the two employees chatted and joked without acknowledging me standing at the counter. I believe my presence at the counter alone ought to had been a cue for the counter worker to ask me if she could help me; instead I found it disrespect and poor business to allow me to walk away without acknowledging that I may want something. Good business is for employees to place the customer's time ahead of their own. I was on break from work - I guarantee that my time is well worth more than BK counter help. (2) I went on-line to complete survey.
After agreeing to answer a few more questions I was kicked off. I attempted to go back on-line but I received a message that no more surveys were being accepted. I just spent 5 minutes attempting to take the survey and now another 15 minutes to voice my complaint. Apparently, from the website notice, BK does not need my information and may not be honring the agreement. I believe I have valid concerns - I have been frequenting this BK location nearly weekly (or more) for over 7 years. Please give me a reason to return because good customer service is questionable at this time. Apparently, the newer employees have not been trained well. I do not have time to wait for good customer service. I am busy and I am certain you are as well. Thank you for your time!

I ordered a Whopper, Jr. meal with cheese. (this is a complaint against whoever made the sandwich, not the guy who took my order.) when I got home, there wasn't any cheese, even though I was charged for it....I put on my own cheese, and while looking at the inside of the sandwich, there was one pickle, one tiny slice of tomato, one tiny ring of an onion and the lettuce you could hardly find. I remade the sandwich, adding my own cheese, pickles, onion and lettuce.

I went into the store on Fairgrounds road in Bremerton on March 31. About 12:45 PM. I had to go into the store because the drive up lane was backed up about 4 or 5 cars. I ordered 2 BIG KING sandwiches (with no middle bun.) The lady who waited on me did a good job. I asked for 2 mustard packets. When I got my order. And left the store. I got on the road, on my way to work. I opened up one of the sandwiches and noticed there was only one patty in the sandwich. I opened the other sandwich and there was only one patty in that one as well. My order stated that I did not want the middle bun. NOT the middle patty? This has happened before at the same store and either the order is wrong? Or the fires are cold. So maybe it is time to go to Wendy's

I am writing this to you to let you know that two of your BK's that I go to are deliberately having their printers not print the receipt survey number out so that you can't read it, and can't do your survey. They are store #2956, and #7249. This has been going on for at least two months now. I was first told that the printer needed ink. Than a few weeks later I saw an employee at the mall, and when I asked if the printer was fixed, I was told that they don't want us to call in. The reason is because they don't want us to get a free item, and they won't make as much money as they would without the survey receipt. If you send someone to these BK's you will see what I am talking about. I will stop going to these places if they don't fix their printers.

Burger king @ 200 East Judge Perez D. Chalmette,la April 1st 815 a.m. Went in to order a breakfast meal. 2 employee 1 for preparing the food the other take the order from drive thru and front countner REALLY. you need to get more employee's or close down that is dam rite STUPID.

I ordered chicken fires today for lunch and much to my surprise there was no chicken or very little, what taste there was tasted like fried dough, very little flavor, they were also very dry. they should be dough fries. very disappointed.

i was visiting the burger king on peters creek in winston salem NC.. i arrived at around 1130 am.. i had palced my orger and waited for about 15 minutes all to find out that my meal had either been given to another customer or had not been made at all.. when i went to inquire about the reason i was waiting so long,, i was told nothing by the attendant,, she just yelled in the back and acted very irritated with me ,, i was embarrased because there were other customers there and she was so loud and rude. i decided to leave with out my money back or food because it was just going to make me more mad waiting on my refund

bill boyce
from Springfield, MA
i work at a laquinta very close to this burger king..which always seems to be short handed..anyway today sunday, 3/29..at aprox. 1230 I went in to order food for 5 fellow workers..there was a line which was not moving..a young think girl seemed to me having a argument with someone on the line...then she said she was not working and got her phone and went to texting..then yelled that there were no more burgers and she was not taking care of the people at the cunter...a lot of people left, me for one and went to the near by dunkin dounuts and got some very good sandwiches...why does this unit have suck a hard time with help....a couple weeks ago the dining room was closed cause they didn't have enough help...and we send a lot of our guest over there..maybe not so much if this place cant get it together....

M Stowers
from Pittsburgh, PA
This Bluefield Va Burger King has not had ice cream for over six weeks and we come for the shakes and Icey floats. Not a good representation for theis store in Bluefield Va.

Becky Ockman
from Picayune, MS
Went thru drive thru after paying was asked to drive up to wait for tens minutes which there was know other customers when i got home old fries so hard you couldnt eat them i ordered a double with cheese i got a single know cheese and burnt bun its really sad yall open for 24 hours and know customers and still I received a bad product!

Madia Wright
from Milwaukee, WI
On Wednesday, (3/25/2015) at 11:35 AM, my family, and myself went to one of you drive thru. I brought a spicy whooper ( without cheese), whooper junior with cheese, 9 piece chicken fries, 2 bacon cheese burgers,1 large onion ring, 3 small fries, 1 medium ice coffee, and 1 medium fruit punch. receipt number (217), my complaint is that we found hair on one of the cheese burgers and they did not contain no bacon, my other complaint is that my spicy whooper had cheese on it when I clearly stated no cheese. This is bad business, my son had ate off the cheese burger when he found a long black hair on his burger. I also have a complaint that no one in the store were wearing hairs nets, and they all has long hair. The store number I went to was #03456. Cashier 300169 Britney. Address: 5120 W Capitol Dr, Milwaukee, WI 53216.

Kayla ramirez
from Crescent City, CA
I went out to eat with my children and a lady worker camileigha set my burgers on the counter while waiting for my kids chicken nuggets by the time my kids food was done I sat down to eat and my food was ice cold so I respectfully asked for another burger she grabbed the burger felt it and said f***ing bullshit and tossed the burger, made a second one and let that one set then brought it to me and that one was also cold she then said to me that it was my own fault that my food was cold. And that it wasn't mcdonalds I can't have it my way. I was very disappointed I asked for a refund. Then left. I wanted to be reimbusted for the time I lost I didn't even get to sit down and eat with my children. Please call me at (707)-457-7899 thank you

Mike
from Panama City, FL
Addressing the Burger King in Panama City fl on 1396 w. 15 th st 32405 Store phone # 850 784 1660. I went in @4:51pm on 3/25/2015 I ordered a double whopper w/cheese and fries and a chocolate shake. I asked for a senior citizen discount the cashier said we don't do senior discount's I then informed him that yes you do I always get my senior discount. He said he is not allowed to gives discount's yet. He said I would have to speak to the manager I said ok can I speak to her he went and informed her that I would like to speak to her she said ok give her a couple of min so we waited patiently for about five min then I told him to go ahead and ring it ,regularly so other people could get waited on. My order cost $8.49. Then I steped aside to wait on my order and to speak to the manager by now 10+ min 's have passed I watching the young manager working and I waited patiently. Finally she told the young cashier his double whopper was up.
Now my order is ready and she still never took a moment to address my concern, I asked him who was her boss and he shrugged his shoulder's saying I don't no , then he told her I wanted to no who her boss was and she never informed me so I proceded to tell her that all I wanted to ask her was about my ,senior discount she said all I had to do was ask him which I said I did and he said I had to ask you. She told me she was busy and if I had a problem with that I could come back there and make burger I told her I'm retired and I have made more burger's in my day than she is old. I have grand kids older than she is and I have paid my time.i told her that she could have answered his ? From where ever she was and never stopped working. My problem is that this little girl would not take time out of her busy day to respect her elder's and it's sad because I'm a customer the reason she is able to be a manager @ Burger King.
All this over a senior citizen discount and a very disrespectful manager don't remember her name but she was working @ 4:49 pm on 3/25/2015 the young cashier was new I could tell because he really did not want to upset her by asking her my ?'s . My Host: was William order#219 I really would like for someone to address this issue I and my wife have had this happen to us a few times @ this Burger King five times we get senior discount then when a new employee comes in they don't understand the discount there should be proper notification plastered on the bulletins board for all employee to honor the men and women of the military and seniors who have earned the right . That young lady needs to know that some gave all and all gave some for her to be in the position she is in.

Renee' Konias
from Pittsburgh, PA
Yesterday apx 4:00pm my husband and i went to the north versailles, pa drive thru. 1st i couldn't understand what the girl @ the order window was saying. I asked her 3x to repeat herself she was not talking clearly and i couldn't understand her at all. i ordered 2 jr whopper meals and told her i left my coupon at home. she charged me like $9.39 for 2 meals. I threw away the receipt, you can check the register tape with my order. We then ate our meals when we arrived home and were very disappointed in the quality of the meal. the buns on both burgers were dry and stale. I called the restaurant and they said to bring it back. I said i'm not coming back when it's 20 minutes away each way from my home. I asked for a refund (for my next visit) they said they can't do that. Since They were unable to assist me, can you send me coupons for two (2) free meals at a later date. I frequently eat at burger king and this the 1st time in over 30 years i ever experienced a problem. Thank you for your assistance. Renee' Konias

Justine Hawthorne
from Macon, GA
I went to burger king in Macon Ga. ask for a chicken sandwich with light mayo ,when I got my sandwich it was fill with mayo,also it taste like it was cook in old oil and had bend under the heat lamp the sandwich was not freash.

A manager (Fea) came in yelling at a couple employees telling them to shut the up and putting her hand in their face, also was throwing creamer in one of the employees face.

I called Burger king last march 3rd about bolt in the milkshake and they said will send to big corporate office and they never call me. I call every once a week ... and they never call me until now.

Christopher
from Brooklyn, NY
Today I decided that I would have something from Burger King. I stand online to order a #1. Durning the process waiting for someone to take my order. You have one Clark notices me but not asking for my order just for at least 4mins doing what ever note even say sir I'll be right with u. Store is in Elmont ny.... I left and when somewhere else to eat ghetto service

Edward Sykes
from Gorham, ME
Every time I go here to the drive-thru at Burger King in Windham, Maine (04062) it is a 10 minute wait for my food. Its at least 3 -4 minutes before I can place my order, then a 5-10 minute wait for my order. Not just me , EVERY ONE! You can go to McDonalds across the street and be out of there in 3 minutes or less, usually less. You need to hire more efficient employee's. No one should ever have to wait that long. I got to McDonalds and as I'm leaving the same cars are at Burger King still waiting for their orders. This is like this ALL THE TIME. And at Burger King there is no way to get around the other cars in the drive thru so you have to Wait and wait and wait. WHAT IS WRONG WITH YOUR EMPLOYEE'S?

Orange juice was almost water at Burger King. If I go there I expect a certain level of customer service.

kelvin kearney
from Seagrove, NC
Went to go get a ice cream sundae manager claim that it was 4 oz. of ice cream wasn't even 1 and half. I don't think that customers should be treated that way.

burger king me and my 3 children where in burger king on the 3-9-15 and one of the employes was very rude her name tag said Cheyenne me and my 3 children was dinning and she came over to my table where we was eating our meal and she grabbed my 13 month olds high chair and pushed it back with my bay in it and began to clean our area it was upsetting to me she had no right to grab my babys high chair with her in it she should have waited until we where through with our meal before cleaning our table and swiping under our table it could have gotten trash in our food and my baby could have fallen out of her high chair when she grabed her and pushed her chair across the floor like she did that could be a law suite so please do something about this employe at burger king by the name of Cheyenne she is located at the burger king at 1605 town square SW

pamela orina
from Minneapolis, MN
One food was ice cold returned it and she had put already deep fried onion ring back in the deep fryer then my fish sandwich was so cold there was no warmth at all ice cold brought it back and the had that balls to microwave the fish patty and one it was still cold and so tough it could not be eaten at all this is the 2nd time I've been there and the 2nd time we got food poisoning and extremely bad service and food this place there is no way this place would ever pass a inspection of any kind its dirty filthy and the employees are just as bad I will NEVER go back to that burger king don't wanna be sick with food poisoning again even my son got sick off their food this burger king was on the corner of century ave / 120th ave and 36 in south Paul MN area I was told the place was closed down due to it not being up to code.

JERRY MOSEMAN
from Garland, TX
Rowlett, Texas has no burger king! Come on guy's i need a double whopper stat!

william kersting
from Hayward, CA
We went into burger king store 977 and we go in every morning and there was a sign on the window for two Breakfast cros. For 4.00 the employee at the window charged us 3.89 for each cros. We did tell her that the window sign stated 4.00 for two and she stated that the price is not on her menu code. We did ask her to check. The window and she stated she was not going to do that. We would like our money back 3.89 and she does need more training at the window she was very rude to us. She does not know her job.

mary mansfield
from Chalmette, LA
Went to the burger king in Chalmette, LA didn't have sausage but ham and bacon only really. Needs to be closed down.

Matt
from Hedgesville, WV
A very u satisfied customer in Martinsburg,wv been to both stores. Very poor,slow service. never get what you ask for always ask for Zesty might get it 2 out of 10 times.. zesty an being my daughters favorite place is the whole reason we eat there.. But after today were done...

Karen Carlin
from New Bedford, MA
Went to the BK in Fairhaven Ma about 7pm tonight. Ordered 2 fries and 2 Jr Whoppers got home a 4 min ride everything was cold! Really ! Now I had to listen to my husband complain. This is not the first time this has happened at this location, simple request I want my food hot.

Karen Van Westen
from Hull, IA
our orders of French Fries were extremely loaded with salt--what happened to the "no salt" to be added do to health issues? Also, the chicken sandwich had almost no sauce-making the sandwich very dry. Normally eat the Whopper Jr., but decided to try something different-what a mistake!

used my debit card to buy a product the product did not work IE: frozen orange drank , burger king stated they would have my refund in two days this was on 9/30/18 still have not gotten back my refund today is 10/03/18 still no refund,on debit card never use your debit card at burger king A THEFT IN THE NIIGHT BURGER KING AND THEY WILL NOT ANSWER THERE PHONE I WAS ON HOLD WITH BURGER KING FOR OVER 30MIN, NO NEVER DID ANSWER THE PHONE JUST SORRY AZZ MUSIC

Stephanie
from Los Angeles, CA
The manager was gelling us for the our drive through experience. Not good he was short with us even before we got to the window then when we got up to the window he just rudely told us to go park and wait for our food when we got our food we asked for BBQ sauce and ketchup he rolled his eyes he said you will have to back through the drive through again so we just left. . . the food was so bad I wouldn't give it to my dog and if I did he wouldn't eat it! Then the price we paid was twice as much as we expected... We want our money back or our meals replaced she didn't even get bacon on her bacon burger . . . we'd love to send you the receipt or fax a copy burn we didn't get one . . . we eat out a lot we where thinking about going to Mc D's but BK has never let me down so far . . .
I never complain ! At All, Ever. . .
Stephanie

robert spidell
from Lansing, MI
4 days ago I visited my local burger king for one of the new salted caramel shakes. I love these shakes sometimes I have several a week along with my whooper. so on this day I asked the young woman could she make it fresh as there were cars ahead of me in the drive thru line and I didn't want it to be watery from the wait. she said yes no problem, so once I got to the window to pay I look at the shake and asked her if she had forgotten the caramel, her response was its all ready premade and I asked her what about the caramel can you add more and her response again was its already made. I drove off basically with a vanilla shake with a small amount of salt mixed into it, I had already paid via credit card so a refund would have been a hustle. she was the worst ever and I haven't even had a salted caramel shake since

LETHIA NUCKOLS
from Palmyra, VA
I ENTERED BURGER KING AND ORDERED THE 2 FOR $6.00 MEAL. NO LETTECE ON ETHER SANDWICH. THE CLERK SAW THE COOK PUTTING LETTECE ON THE HAMBERGER AND STATED SHE SAID NO LETTECE. HE CONTINUED TO PUT LETTECE ON THE CHICKEN. THE CLERK STATED AGAIN NO LETTECE ON EITHER SANDWICH. HE TURNED AROUND AND YELLED, GET BACK TO THE WINDOW AND DO YOUR JOB. HE SAID SOMETHING ABOUT YOU CAN DISCUSS CARS. WHEN I GOT MY SANDWICHES I TOLD THE CLERK I WOULD GO TO MCDONALS FROM NOW ON. ( HE CLEARLY SAID OK) YOUR COOK PUT SO MUCH MAYONNAISE ON THE SANDWICHES IT RAN FROM THE SIDES AND STAINED MY SHIRT.I AM SO DISAPPOINTED IN THE BURGER KING ON PANTOPS. I WILL NEVER GO THERE AGAIN. YOUR BURGER KING ON 29 NORTH HAS A WONDERFUL WINDOW CLERK. kIM YOU NEED TO PLEASE LOOK INTO MY COMPLAINT. YOUR OFFICE NEDS TO LOOK INTO COMPLAINTS AND COMPLMENTS.

Suwarna dussie
from Perry, FL
I went to the bk on Oakland an university in sunrise FLORIDA . I was told it's cash only so I jokingly say in this century we don't have creditcard. With that I was there looking at the menu board so he said or ordering or not I said why would I be seating here. So then this lady get on the line start disrespecting me telling me to order or get out the drive true or she going to call the police on me because a am rude an to get out she not taking the order and so I ask for a manager she said no manager working they not there.?i call to speak to a manger they take the phone off the so it all busy signal . If feel very violated an disrespect they was very rude to me . This is my email is sdussie@ Comcast. Net ph 786-2638050 . This instant happen 9/6/2018. At 4:00 pm

jerry parr
from Trenton, MI
the food........the original chicken sandwhich is hollowed out.....there isnt even any chicken in it, same goes for chicken jr. how much dam profit do you need? pathetic.......u call this food??? prices keep going up and the food disappears.........total bullshit........im gonna take pics and go on a media blits with this crap ass food i just got.....unreal!!!

I have gone to the Burger King on 2095 W Memorial Blvd # 25528 When it first open they were the kindest people I've met. On more than two occasions. This one was the worst visit. 09/01/2018 I ask a question and the feed back was rude and not professional at all. If you can not ask a question without getting negative feed back why are they there to help. Or working And show respect. Two of the young ladies wore the black vest one without the glasses black young lady was totally rude. The cashier was ask a question as well and she didn't know the answer on who to contact or how to contact someone who is over the company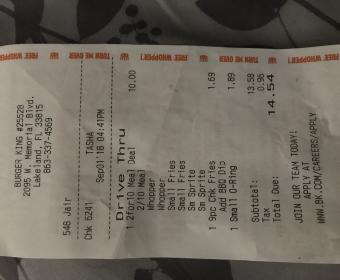 Linda Poidevin
from Delray Beach, FL
We went to the Burger King on 8th St, Boynton Beach,Fl on the way to the beach this morning. We ordered breakfast items and 2 small coffees,each with MILK & 1 SPLENDA. Both coffees were BLACK!!! We had nothing else to drink with us. Very disappointing experience. We could not drink the coffees. I dumped the coffees & filled the cups with water from the bathroom sink. The food was good, otherwise I would not have rated 2 stars.When I looked at the receipt, it jus lists 2 coffees. Does not list milk or splenda, so it was never keyed in properly. survey code 88509-1 120-21609-081831. the missing # between the 1 1 is not clear.could be another 1 or 7. Time was 8:31 am. I would like a coupon for 2 coffees for next time.

Charles Carter
from Milwaukee, WI
I went to the BK on 5120 W Capitol Dr here im Milwaukee, Wisconsin and literally most of the employees were outside smoking and and some costomer was yelling back n forth with a employee in the front doors. so i just decided to go thru the drive thru and they wouldnt even take my order.I wasnt too happy.I used to go to this BK alot cause its only burger place near me that i like.I wont be going there again gotten ridicuous there.

Demetria Thomas
from Jackson, MS
I ordered the chicken biscuit combo. I didn't mind that the chicken had to be cooked but the chicken was the size of the biscuit which doesn't look like the picture. And it was burnt. And it was NASTY!!! I just ordered a chicken biscuit combo a few days ago and it was delicious. I didn't have a receipt so I wasn't able to take the survey. I didn't have a way to take the food back. And the hash browns didn't taste that good either. This was a waste of my money this morning.

Earl Rucker
from Mahwah, NJ
Today 8/9/2018 at 5:56 AM on order 542 is the third time I have come in and no napkins were placed in the order at drive thru. The employee seems to have the attitude that the customer is an imposition and disturbing the day.

carol swiercz
from Janesville, WI
We were just at the Burger King on Milton Ave. in Janesville Wi.Seems very time we go there they mess up order this time we got the whopper meal for two for.899and both our whoppers were made wrong.IT's disappointing lately cuz every fast food place wevegone to always mess up our order and I never complain but this is getting very old we repeated our oder 3 times and you would think thy'd grt it right.I would like all of replaced or I'll never step foot in your place business again.I am amanager of a fast food restaurant myself and I don't take this lightly.My address is 2530 sauk dr Janesville,wisconsin 53545-name is Swiercz
,

Went thru the drive thru this afternoon, no lines great! No waiting for a change!! The employee greeted me, asked "may I help you?" Gave my order, he could barely understand me, I repeated myself several times, which was no problem, wanted to make sure he got my order correct. When I pulled up to the drive thru window, I was Greeted by an employee who was rude! (Not the same emoyloyee who took my order & I did not get his name, wished I did because he was Very polite & professional) The rude employee's name is Jordan, did not give his last name, which I asked! I know safety is important! He asked what did I ordered, & I told him, I asked, "what's the problem?" He was rude with his response, I said excuse me, he proceeded to be rude still, I said to him, "I do not like your rudeness or your attitude, he continued With his rudeness, the other employee interjected, & he finalized by order. Once I paid, my Oder was given to me by Jordan, I looked into my bag, NO napkins or plastic ware to eat with. I asked several times, so the polite employee gave me what I asked for. I thanked him & left.
I did not have time to go into Buger King, I was on my way to work, time was of the essence for me. This is the reason why I'm writing to Burger King!
Please note when hiring, please teach All employeres proper etiquette! It really does look bad for business! Now, my question is this, will anything be done about this, I do not know, I can take my business elsewhere! Who will treat me better than your employee!
After all, I'm spending my money for poor service!

Margaret Novotny
from Fallston, MD
Was given a gift card. With $8.24 left on it (verified by BK), two BKs rejected it as "invalid." Very embarrassing. Called the number on the card. Replacement requires an email to a mile long address, a bunch of information and a PHOTOGRAPH of the card. I can't photograph the card & include it in an email. So, I'm out $8.24, but they'll never see a penny of my money again.

Cynthia jones
from Petersburg, VA
Stop pass the Burger King an Dinwiddie to get breakfast this morning manager was real rude an nasty to her employees there's a way to talk to people n I have been a manager now for 15yrs n if I won't respect she need to learn how to give it

Jennifer Allen
from Woonsocket, RI
Good Afternoon,
I am writing to let you know of a great concern that happened Monday, July 30, 2018 at Burger King, Foxwoods Casino 101 Trolley Line Blvd Mashantucket, CT.
First thing, we have a life threatening food allergy that we manage for my 3 year old little boy. We carry epi pens wherever we go and also research all foods before eating anything. Our choice was to stay at Foxwoods Resort for 2 night little get away (beach, pool, outlets and their new arcade in the resort). After speaking with several chefs, we were comfortable eating at Fuddruckers and Burger King (because he is 3 and is picky on what he eats!). He loves Burger King---so we decided to go there on Monday evening for dinner.
The 3 of went up to the counter and the girl at the register was half asleep-barely even looked at us…not the first thing I like to see when I am ordering food for my son! I first started off my order telling her that we have life threatening food allergies and to please change gloves. She never responded and I asked if she heard me…she muttered yes she did. Ok! I then asked if we could have 4 piece nuggets, applesauce and white milk in a kids meal. I asked to please have the team members change gloves as they are working on prepping his meal because I need to be sure about cross contamination. We proceeded to order to 2 adult meals in addition to the kids meal. I went to the table to wait for the food with my son. I wiped all the table and chairs down so we can have our meal.
When my husband returned to the table, I opened up the kids meal bag and I find a chocolate chip cookie sitting on top of his food!!!!!!!!!! I couldn't believe this! I quickly returned to the counter and I asked why there was a cookie in his bag after I clearly stated there was a food allergy?????? I was told they ran out of applesauce and toys! Ok that is fine…but WHY would you EVER put a COOKIE in his bag without asking a parent FIRST??? If he took the bag and started eating this , this could have ended in a VERY DANGEROUS AND SCARY NIGHT! I asked for the entire bag be thrown and start a new bag with new gloves…the looks I received from the staff was hurtful to say the least! I couldn't believe the attitude I was given trying to get a SAFE MEAL for my 3 year old little boy. I was so hurt and disgusted at how we were treated….this was the ONLY place within Foxwoods I felt comfortable eating with him for our little get away. We frequent that area often (again in August 26-28TH 2018) and would love to know things would be changed.
When someone comes in with ANY kind of food allergies---please train your team to listen to their request with empathy. Feeding your small children out to begin with is a very frightening experience-this should be something very fun for them! PLEASE change gloves without attitude! PLEASE PLEASE NEVER put anything in the bag that has not been discussed—especially when it is a baked good for peanut and tree nut allergy. This does not leave me wanting to ever return to a BK-I hope I can change my mind.
I can be reached at 401-419-1910 if you wish to discuss further.
Mrs. Jennifer Lynn Allen
1 Curran Brook Court
Cumberland, RI 02864
JennB430@aol.com
Jennifer Lynn Allen
Development Director
Stadium Theatre & Conservatory
28 Monument Square
Woonsocket, RI 02895
401-762-4545 x 104

kimberly rogers
from Houston, TX
I work at a hospital and normally send one person to get the orders. this is the burger king in west Monroe on Thomas road. they normally have 4-5 orders. the inside is normally closed when we get ready to order so we have to use the drive thru then we are told by the manager that we can only place two orders at a time. this is crazy considering this burger king is not that busy.

Maria Aguilar
from Miami, FL
Good afternoon,
I would like to bring to your attention the poor management skills that the Burger King on 57th & 7th street has. I have been going there on and off since I was an adolescent and I have experienced in various occasions the lack and poor skills of management. There is a general manager by the name of Karol that seems to take her management skills to a different level. I have seen and heard her scream, belittle, disrespect and humiliate her employees in front of others including customers like myself. Burger King has a respected name that should be respected as such like other franchises, but it does say a lot when your management team is so unprofessional. I imagine that the employees that work there, work either to acquire the work experience and responsibilities of the workforce while they attend school and others that simply need to work to maintain there homes. Needless to say, they all have a purpose as to why they work, as we all do and for those that are still teenagers that rather work instead of being out in the streets. I truly recommend someone that has the patience to teach and respect on how to treat others.

Elizabeththirman
from Clermont, FL
I have be n the buying egg and cheese croissants every am since September 2017. Recently the egg inside went from big and fluffy to very, very thin. I even tried two other burger kings in my area (Clearwater,FL; 2865 gulf to bay, clearwater, Fl and you seemed to have changed your product to a scimpy version for the egg. Am very unhappy; will find somewhere else to eat

Kenneth Allen
from Birmingham, AL
I went in too your store on 3rd avenue west this morning for a breakfast sandwich. I ordered a breakfast sandwich A my ticket number was 47. It was suppose to be beacon egg ham and sausage croissant. But I got a croissant with sausage tomota mayo onion of other shit as well. This was not good am sick.

Erika Webb
from DeLand, FL
Judging from the inability to get a person on the phone as well as the overall horrid attitudes of Burger King's employees and very poor conditions of all of these restaurants, I am certain this complaint will change nothing, but yesterday at the location 1850 South Woodland Boulevard in DeLand, Florida, I was treated more dreadfully than I have been treated anyplace in my 54 years on earth. A repeatedly rude employee would not listen to my "have it your way" instructions and the Whopper Junior came out cold and incorrectly assembled. Her manager was pandering to the employee, would not let me state my complaint, just an overall terrible experience. Heaped on top of typical experiences here and at other Burger Kings, as well as the company clearly not caring what customers think anymore, I will never darken the door of one of these establishments again. It's very obvious that Burger King is not long for this world. Good riddance.

brian starks
from Gaylord, MI
i go to 3 bk in my area and this one like to rise the cost for subistute when there out. biscuts specials go up if you add chesse you lose specials pricing when you change the order there . this has been going on for awhile this is the only store i have found that does this bk store #1614

chris bianco
from DeLand, FL
I have been buying your whoppers for over 40 years. on 7,23,2018 I went to the burger king on enterprise rd , in orange city , florida. when I entered the restaurant, there were flies all over the counter. I was asking why. I was told because of sweetner added to the the blacktop. I never heard of such a thing. next I ordered 2 spicy chicken, and 2 whoppers to go. by the time I got home to eat, I took apart the burgers to add cheese, and they were not fully cooked. you saw blood from the meat. as I was on line observing, I did not see the burgers come from a flame broiler. all I saw was 2 burgers put into a top warmer tray, then 1 minute later transferred to the whopper buns. .worst whoppers I ever ate. my wife wanted the spicy chicken sandwiches. all I can tell you is that they are very spicy and leave the back of your mouth very hot. as it goes for my whopper sandwiches, I had to cook them all over again until I saw no blood. that is why I chose to buy out last night. SO I DID NOT HAVE TO COOK AT HOME. but I did .and this is a fairly new restaurant. something is wrong here. please fix this problem.

Nicolas Flowers
from Detroit, MI
The Burger King on 20401 Warren in Dearborn heights Michigan. Every time we go through the drive thru we ask to pull around wait for our order or to pull down over the time pad so it will not look we have been waiting a long time and I went in and talk to the manger she got setup with me and said we told your order will take a long time. I ask for my money back the manger said I don't have time for this just give him his money with a attitude I so I told her y'all have poor customer service. This happen to day at 2:50pm Tuesday 24, 2018

Reta Heintz
from Montgomery, IL
Newly remodeled Burger King in Aurora, IL on Route 34 (Ogden Avenue) and Long Grove Drive. Today one of the employees had her children there and she was not dressed as an employee (in tank top) and she had her computer with the children came out from behind the counter picked up computer and went back behind the counter.
Corporations has not clue what goes on in their stores and things like this happen all the time.

Valerie
from Cleveland, OH
The Burger King located at 4625 Northfield Rd, in Cleveland , Ohio 44128. SUCK!!,, the store is scheduled to open at 6:00 am m-f, HOWEVER, you can bet at least once a week they are not open. Either changes the hours of operation or find dependable staff, I'll just spend my $ at Panera or Chick-fil-a, they are dependable.

Lori Bowman
from Jeddo, MI
I took my 5 & 6 year old granddaughters to Burger King today. Was very upset! Both girls ordered the ice cream coke float, which I paid $2 each and they received a regular frozen drink that sell for $1 so I was overcharged. They did not refund any money because they had already started to drink it. Then we ordered chicken fried with sweet/sour sauce and fries. We were allowed 1 sauce each and 4 catsup packets. When my 6 year old granddaughter asked for more we were charged 11 cents per sauce and 6 cents per catsup! Unbelievable! They are children and had to ask me for more money to get extra condiments! I was in disbelief! Any place else is happy to give you more, not charge you. Also the last time I visited the same Burger King, they had no salt! Wouldn't even offer to give us some from the kitchen! I love BK, but for the cost of the food I can't get the little things that probably cost them 2 cents? Wow!

Keith Goldstein
from Loveland, OH
Burger King Location: 9065 Union Cemetery Rd, Cincinnati, OH 45249
I'm not one to complain about service and quality of fast food places, but today set me off.
I visited this location today, just before noon and went through the drive-thru
I pulled up with about 4 cars in front of me at 11:54AM. I sat there like usual for a few minutes, and carried on. Then it got to be about 12:10 and we have not moved a single car in the drive-thru.No mind you, i have a 30 minute lunch.. this is already half of my lunch already wasted. Meanwhile, 3 cars behind me and one in front of me had to back out and go somewhere else.
So, at 12:10 i sat at the order screen for a few seconds, and was greeted with 'What can i get ya". I ordered, saw my order pop up and then nothing else was said, so i just pulled away after staring awkwardly at the screen without them even acknowledging me or my order total.
I pull to the first window, and it says move to the next window for payment. Who closes the first payment window during lunch rush hour??
Next, i pull up to grab my food from the window. A young woman opens the window and stares back at me without even greeting me, and has her hand out for my card, i had to ASK what my total was. She took my card, scanned it, gave me it back and shut the window on me without even saying a word. about 3 minutes more go by and she comes back (with my HUGE order of 2 cheeseburgers) and hands it to me and shuts the window. Not a single emotion, nor "Have a nice day".
Like i said, i am not one to bitch about customer service. But this was so RUDE. I ended up sitting in your drive-thru for 17 MINUTES!!!!!!!
I get back to work to eat my burgers, and guess what... they're smashed and you can tell they didn't even try to make them correct.
I got 2 bacon cheeseburgers. Each had one small piece of bacon, a drip of mustard and no onions. I mean seriously? do you value my business? because this is enough for me to just stick with the new McDonald's at the road.
I use to work for BK and i know how the entire process works. Slow service, complete shit customer service.

Carol Siewert
from Lake City, MN
Burger King located in Lake City MN is disgusting....filthy, filthy, filthy. The floors were/have been so dirty they're light grey and if cleaned workers are to stupid to clean entry ways and when mentioned to employee I was told it was because of garage sale people coming in----REALLY. When asked staff up front why this BK is so filthy I was told evening crew is to clean and they don't and then was told by employee that if you think it's bad out front you should see the kitchen. A long time retired employee walked out a few weeks ago as his "bacon" station was left so filthy from night before. Employees are on there phone talking with a line-up of customers waiting for service, always running out of food items as not ordered, dirty windows along with soda dispensing area not being cleaned and the list goes on and customer service horrible. The last straw for me was attempting to get breakfast through drive-up. Drive-up is to be opened at 6 AM. Drove around to front entry and doors locked although two children was sitting in booth while mom opening up. At 6:15/20 door unlocked and I got my coffee and breakfast sandwich. When asked where my tater rounds were they said oil was heating up and I left as I didn't have time to waste any longer. The two kids sitting out front then got up went behind counter and loaded up with beverages and food--obviously this goes on everyday. My next step now is to call the department of health. Our coffee group which would come in every morning no longer does because of such poor employees and filth of place. Another large lunch group no longer goes there either because of conditions. HORRIBLE UNTRAINED EMPLOYEES WHO COULD CARE LESS--only want pay check. If there is an actual supervisor for day/evening they are not doing their job. DO SOMETHING!!!!!!

Mary boyea
from Greene, NY
I went to burger king main st hi Binghamton by a nd got a mocha ice coffee the girl took the syrup from the jar. And put in cup very littleice. no milk or cream it was like mud. I took it back up she said that's the way it comes it wax s bad I asked for a milkshake i it was really bad and tasted like syrup only

Donna L Smith
from Honolulu, HI
On Wednesday July 18, 2018 at 2:45pm I went to the burger king inside of the Kahului Airport on Maui. I ordered a Junior Whopper Meal with no pickles or onions and with cheese. I waited about 7 minutes for my order. When I opened my sandwich, it had onions and pickles, the hamburger was cold and the cheese wasn't melted and the bun was old, it was falling apart. This was the worst Jr Whopper I have ever eaten.
I didn't have time to return it because my flight was getting ready to board. I'm not sure who own's this franchise, but I hope that you will follow up on my complaint.
Thank you, Donna L Smith

Regina Portis
from Montgomery, AL
First of all I didn't get a receipt with my order, but I ordered a sourdough burger and it was the worst thing I've ever ordered from Burger King. If I wasn't back at work already I would have taken it back. It was dry with no taste at all and I wanted to let you know that was $6.59 down the drain and that I wish I had spent it on a personal pan pizza, I would have been much happier.
P.S. Sorry I threw it in the dumpster, didn't know I had to upload a picture, but just wanted to let you know I didn't like it.
thanks,
~rp~

This is the first complaint I have ever submitted with any company. In this case I feel a complaint is warranted so that service is improved and I can continue to enjoy eating at the restaurant. I went with my children to dine in on Sunday evening at 9:45 pm, but there were no customers inside and the door was locked. The dine-in hours stated closing hours at 12:00 am. We settled for going through the drive -thru. At the speaker I asked for an order of chicken fries, a hamburger w/no pickles, a crispy chicken sandwich and 2 small onion rings. When I arrived to the window I payed using my debit card and checked my order. I had an extra order of chicken fries and reviewed my receipt. I realized I paid for the extra order. However? I was told that I could not be reimbursed because the cash register was in the process of closing. I was offered ab extra fry instead and accepted it because I didn't want a confrontation at the time and there was a long line of cars behind me. I was upset but accepted the fries instead even though the fries cost much less than the chicken fries. I then asked for a zesty sauce and was told it was already in the bag. After arriving home I realized the zesty sauce was not in the bag and furthermore the hamburger had cheese in it. My son can not eat cheese as a result of medical issues. I did not return to make the change because at this point I was quite upset as were my children. I believe this to be awful service. I am not seeking any reimbursement, but I do hope that the lack of adequate service is addressed and remediated. Thank you for your time.

Steven L Balog
from Goshen, IN
Ordered the 2 for $6 chicken sandwich 1 crispy 1 spicy at drive thru, got home I opened mine and only had half of a tomato on it, I ask my wife to look at hers and she only had half of a tomato on hers, is this normal? If so, this is pretty weak on Burger King.

james r chandler
from Tampa, FL
i had a coupon for 10 pc chicken nugget and fries for 3.99, i added another 10 pc nugget 1 plain cheese burger, and 1 hamburger ketchup only. i watched 7 orders go ahead of me, manager said he made my fries large for the wait. when i got home i had 2 whopper jrs with everything on them. my grand children are very picky about what they eat.

Marieann Nobbie
from Dublin, OH
Hello I had visited a Burger King on Wednesday July, 11, 2018 at 500 Rexdale, Blvd unit L001 in Etobicoke, Ontario M3W 6K5. I had waited in the line which was backed up as 2 employees was chatting and laughing in between serving customers. When my time came for me to place my order the server named Mike, would not stop chatting and making conversation with his co-worker. In between placing my order he kept interrupting me to talk with his co-worker! I was annoyed as I waited over 10 minutes just to be served to not only be constantly interrupted when trying to place my order. So I decided to stand there and let him continue to talk away with his co worker. They were talking about another customer and laughing at the situation and in the meanwhile other customers 2 to be exact came back to the counter and said that both of their orders were wrong. I stood there as they tried to figure what went wrong with those orders...still waiting to finish placing my order. Finally after another 4 minutes he looked at me and asked me what did I want again? I repeated my ordered to him again be rudely interrupted yet again! so that he could finish his previous conversation with the same co-worker. That is when I spoke up and asked when will he be done with his conversation that I would love to complete my order! He finally took my ordered to then repeated a wrong order. I then corrected him and paid with my debit card... As I waited for my order to be prepared, he once again started talking with his co -worker, I then interrupted him and asked for my receipt. He proceeded to say to me that I had to pay first? I said I just did, maybe if you stop chatting so much and pay attention to your customers you'll know what's going on? He threw the receipt on the counter and said very loudly "just relax and wait for your order" I then asked for a refund and he yelled out she's "cancelling her order" " forget it". This person was not only rude but when I brought it to his attention that his chatting is causing a back up and producing wrong orders to be filled he got angry! I only brought up that the constant chatting is causing issues with orders and me as a customer who stood there patiently waiting for him to talk away with his co-worker... I believe he was being rude and very inconsiderate towards me as a customer instead of trying to resolve the situation, he made it way worst by not admitting his faults for all of the delays! I should also mention that he was the only server with only one cash register open...so customers were relying on his performance to keep things going smoothly, which unfortunately did not happen.
Signed,
A very unsatisfied customer.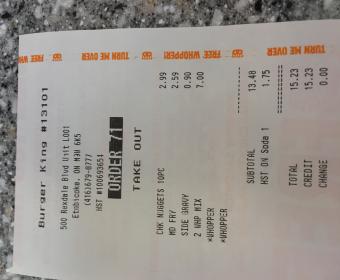 Mike Geddry Sr
from Lompoc, CA
Burger King #4694 120 S Nicholson St Santa Maria
6:57PM 7/12/18 Order # 137 Cashier 2
1.Dining area(Floor, Tables, & Seats) not cleaned up to include trash on floor Roof Air Conditioning Condenser contaminated water dripping into area adjacent to customer tables (evidence that this has been a long term event by ceiling plaster missing & decorative wall paper hanging) Employees acted like they.had no prior knowledge of it. Yet they told us that it only occurred when the air conditioner was on for extended period. This is a major health hazard that can bring about Legionnaires Disease.
2. Fish sandwich was served burnt. Employee was advised of this. She said that if she re-did the sandwich it would be the same way. She is correct because the oil was not changed or skimmed as required. Second sandwich was the same way plus I had to pickup the sandwich instead of it being delivered to our table.
3. Television was on the MTV Channel subjecting us to abusive language. I asked to have the channel changed to another channel. Employee told me they have no idea where the remote is.
The dripping of the contaminated condenser water is a major health hazard which I am planning to notify Santa Barbara County Environmental Health Department. If this did not have evidence of a long term occurrence event I would not do this.
Mike Geddry Sr.
805-345-9001

jeff falkenhage
from Raleigh, NC
burger king
3955 new bern ave -Raleigh nc
I stop by at night at 2.30a.m I waiting in drive -over 20 minutes not a word came over the speaker so I drove to the second I waiting 10 minutes til someone saw she open the window I am sorry we not doing breakfast til 30 minutes I said I do not what breakfast then she said we run out all meat
I said I what a number 14 which is a fish meal
no one was wearing a head set
no one know the menu
there is no dress code they in street stuff - did not look professional
this year I have make 5 complaints about the 3 shift -doing
thank you
jeff

Jose Arvizu
from Los Angeles, CA
Hello no complaint about the service its always great, I received an email saying congrats i won a $1,000 bbking gift card I said its about time since i go there 2-3 times a week. It said click here to redeem so i did and it wanted me to take a 20 min survey which i did then it wanted me to buy something it said i won so i won why should i have to do all that and not get it i believe i should get a gift card since it said i won one thank you. 438 E Prince rd. Tucson Az 85705 # 228 you can send my card to this address unless that is just a scam to have people take surveys which is wrong

Becky Wilson
from Tallmadge, OH
Stopped at the Burger King at 1560 Norton Rd Stow, Oh 44224. I purchased an sweet tea. When I took a drink, it was clear the ice tea was fairly old and had not been kept cold to avoid spoilage. When I reported it and asked for a different drink the man at the drive through said they never keep it cool. They make and it sits in a pitcher on the counter until they make the next batch. I personally make sweet tea at home several times a week and even in air conditioning it has to be put in the refrigerator or it goes bad pretty quickly. When he walked away, my son happened to notice the pitcher on the counter and pointed it out. It looks like it has not been washed in quite a while. Another reason for the tea going bad. I took a picture and it is disgusting the amount of old tea clinging to the sides of the pitcher. Will not sure I will purchase anything at this Burger King again if they are so open about their unsanitary conditions, who knows what goes on behind the scenes. I am attaching the pictures. I think they are lucky the Health Department has not seen this. I believe McDonalds got in trouble several years ago for problems with their sweet tea going bad also and some people got sick from it.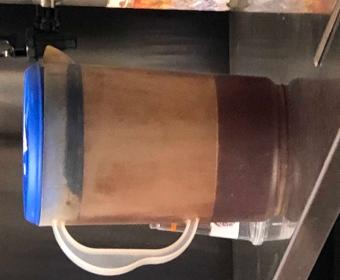 Sharon Eltz
from Walton, NY
The Burger King that my husband, myself and daughter was at on July 5th had ants crawling on the window seal at the table we sat at. We informed the server and changed tables and not one employee while we ate ever went to that table to check out the situation and close that table. Also the floors were not clean and could have used a good cleaning. We will not visit this Burger King again.

Martin Linex
from Garland, TX
On July 3rd, 2018 I stopped at Burger King on Campbell Rd just West of Hwy 75 in Richardson, TX at 7:30 PM. Was the only person in there; Stood there in line for over 5 minutes while the young girl working there stood talking on a cell phone knowing I was there walking around. A drive through pulled up, she put the phone on hold and took the drive thru order and then picked up the cell phone and continued talking on it. I waited aprox. 3 more minutes and she still never came over to me but did look at me several times knowing I was there. So I told her while she was talking I would go elsewhere to eat if I could not get my order taken. She never acknowledged my response so I left and decided to go to the Burger King on Hwy 544 just West of Hwy 78 in Wylie,Tx. I went in at aprox. 8 PM and placed my order and ask for my Senior discount as I have done several times at this location. The young man at the counter went back to the office and told someone I was wanting a Senior discount and he was told that they could only honer it on the drink only. But no one came up to honor or discuss anything. I told the boy I eat there on a week;y basis and have always got the discount. He said he did not know but that was what he was told. I told him to cancel my order and I would go elsewhere if it could not be honored. He cancelled it and I left going to McDonald's around the corner. 2 strikes in one day for a meal I was in the mood for. If you have any questions you can contact me by email or phone at 972-494-5651 Noon to 7PM CDT. Thanks, Martin

Sandra Lahaie
from Goodyear, AZ
I went through the drive thru at our local Burger King #21281 located in Goodyear, Arizona on Thursday July 5, 2018. I was told to pull forward and park because the chicken nuggets I ordered were not ready. The problem was that I didn't receive a receipt for my cash transaction. When the young man came with my order he said that he would bring it right out. Well, I waited a good 5 minutes before I went in to ask what the problem was. They told me they threw it away and couldn't find it. I find this hard to believe thinking there was only one person behind me and how much trash could they be going through to find a receipt that was just printed 10 minutes earlier? I spoke with the manager and she said they don't give receipts. I was shocked because if I had a problem with my order how could I proved to them anything was wrong without a receipt. I'm sure Burger King doesn't pay it's vendors without a receipt. I'm not sure what's going on since this is the same problem my husband and daughter had 2 days before. I will longer visit Burger King and take my business down the street to Jack in the Box or Taco Bell.. I can't wait til McDonalds opens a store closer to us. And NO I didn't have it my way!

Jerry Matisak
from Easton, PA
Tuesday,, July 3rd, 2018, a few of us stopped by the Burger King Restaurant on Tilghman Street in Allentown, Pa. for lunch. Surprised to say that we waited 12 minutes in line with no one taking any of our orders. No manager was present to voice our complaint and people were frustrated with the non-service. How can you run a fast food business with no authority present? I kept asking the workers behind the counter to please take our orders as the line of people were obviously on lunch break and can not afford to wait a quarter hour just to place an order. Such poor management at that restaurant that i will no longer consider Burger King a viable option for lunch. The three of us were so fed up with the inability of the staff that we would not consider this establishment a fast-food restaurant. Anything but fast! Poor service, poor communication, poor overall!

Jacqueline Williams
from Worcester, MA
Hello, I just went to Burger King at 711 W. Boylston Street in Worcester, MA and ordered 2 McChicken sandwiches for $6.00 at the drive up window around 8:40PM on July 4th, 2018. The girl that took my order just gave me the price to pay. When I got to the window to pay, I said to her, "you did not ask me what kind I wanted". Her reply was, "I don't have to ask you, you have to tell me which one you want." It certainly was said in a nasty manner. I said so your telling me when I order I am suppose to tell you that? She said yes. Then, she had the nerve to pass me my bag and say "Here" in such a nasty tone. Any other customer would have just thrown the bag at her but I don't condone violense. There was no reason to be that rude and nasty. Mind you I've been there inside and ordered the same thing and the worker always would ask which one do you want. If you don't have people skills, you should not serve the public. I called and ask for the name of the Manager and she said her name was Websee (she said she is the manager. (I even wonder about)

Kara Ernsberger
from Jackson, MI
Hello I live in Battle Creek Michigan and had my 4 nieces come stay with me for a few days. They love Burger King so that's where we decided to go for dinner. I ordered and 1 original chicken sandwich meal. 2 whopper meals, and 2 rodeo burgers and fries and a drink.
We were heading out of town therefore went thru the drive thru. It was a really hot day so the lady at the window handed me everything in a rush and assured me everything was in the bag. Well first of all we received our drinks (no straws). secondly the fries tasted like they had sat on the warmer all day! And we were shorted to orders of fries at that! The whopper was so sloppley made when you tried to bite it that it practically slid off the bun right into my lap. My pop was flat and had no ice! the original chicken I asked for plain with cheese only and it was loaded with lettuce and very sloppley made. My nieces and I were disappointed, shorted food, the fries were nasty and the sandwiches to say the least were very sloppley put together. I spent over $40 for this meal and still ended up going thru another drive thru restaurant to get more food because of this.
Very disappointed in Burger King and would really like some compensation for this!

Lisa Lawson
from Virginia Beach, VA
This occurred in the Cleveland Ave Fort Myers BK: Ladies and Gentleman of the Line!!
I was the Officer who was served a burger at Burger King at 4004 Cleveland Avenue in Ft Myers with dirt in it, At first I thought it was just burned old bacon, I was hungry and ate the burger, at the last bite I saw dirt and grit on the burger. In disgust, I threw it out of the window. I quickly noticed that my receipt had big block letters with the word POLICE on it. this has never been the case previously. I went inside and made contact with the manager who said "sorry, what do you want me to do?" Just before speaking to the manager the staff member from the drive thru asked "what the matter officer something wrong with your order?" Then she and the other staff had a good laugh. Some day we first responders just want to grab a quick bite because we are overwhelmed with calls, and this is how we are treated. I contacted cooperate offices and they said "not our problem we'll have the franchise owner contact you", When contacted by the franchise owner he said "It is impossible for dirt to get into food, you're crazy!"
So to my brothers and sisters I say this. only eat at safe places and check your food before hand. EXCELSIOR!!!!!!
THIS IS BEYOND UNACCEPTABLE!!!!

william reese
from Challis, ID
there is only one fast food burger restaurant in salmon Idaho which is burger king .the cashier Judy hatch is old and not all there .she is very rude.And often messes up the change.my daughter has Autism and chooses to eat at this place .I didn't like it when my daughter ordered a meal for 3.79 and with tax it came to 4.02 my daughter gave Judy Hatch a five dollar bill and Judy asked if my daughter had two pennys and my daughter said no so judy grabed two pennys out of a cup and told my daughter to bring more pennys.

Wanda Johnson
from Southfield, MI

Tina smith
from La Grange, GA
I always go the Burger King on parkway in Lagrange. One lady who always smiles,Charlene she had me laughiing, I was in s bad mood but when i left there I was in a better mood, theses people are tthe ones Burger King on the parkway needs not the one who does not smile or act crazy. Thank you, Tina smith
Have feedback for Burger King?
Thanks for your feedback!
Sorry. Please try again later!