Burger King
Contact Burger King Corporate
Toll free phone number: 1-866-394-2493
---
Burger King is one of the world's largest fast food restuarants. It is a private company owned by 3G capital who purchased the restraurant chain in 2010 for around $4 billion. Common customer feedback is usually related to rude employees, the quality of food products, and overall store experience.
The company is famous for their "Whopper" hamburger and offers and online survey form in exchange for a coupon for a free burger. If you need to contact corporate, the best address is 3G capital or using the toll free 1-866 phone number for Burger King customer care.
Burger King Contact Information
Report complaints to corporate and get satisfaction
Burger King headquarters address

5505 Blue Lagoon Dr.
Miami
FL 33126
United States

Company website

1-800 phone number

1-866-394-2493

Support email address

support@bk.com

Better Business Bureau rating

A-

Customer service hours

9am-7pm CST
Browse reviews of other Fast Food
Top Burger King Complaints
Browse more than 434 reviews submitted so far

Dr. Kevin
from Canonsburg, PA
As of the beginning of August 2016 they are no longer making scrambled eggs as a side or on the "scrambled egg" platter. They are using "folded" eggs which are disgusting, and usually small and over cooked. That is why I do not eat the croissants. Now it looks like they are putting chopped folded eggs into the burritos, from the pictures on the wall.
The McDonald 1/4 mile down the road looks forward to making my scrambled eggs "homestyle" i.e. fresh for me every time I go there. They treat me like a family member every Sunday. My Burger King did the same until two weeks ago, stating corporate said no more scrambled eggs only "folded".
They also said they think they are going to use frozen eggs soon. Do you know how terrible an egg is when frozen and then microwaved? I spend with my spouse over $100 a week for breakfast at Burger King on the way to work. I guess that $100 is going to go to McDonald's if they do not reconsider very soon.

Sandra Broussard
from Houston, TX
I complained about the crappy drive-through service at the Burger King on Yale in the Heights and your company was kind enough to send me a coupon for a "free" burger so I thought I would give it another try. This time I went to the drive-through on 6-10 and Yale in the Heights, Houston, Texas and encountered the most rude employee I've ever met! I was trying to explain to her that the coupon I had was for a "free" burger and was mailed to me, she insisted I was wrong and that I had to buy something in order to receive the "free" burger. After trying to explain it to her and giving her the number on the coupon which she repeatedly asked for didn't work, I asked her if I could just drive up and "show" her the coupon.
She ignored me and wouldn't answer, I asked her at least 3 times before just driving up to the window. I gave her the coupon and she snatched it, closed the window and went away from the window, I'm assuming to ask someone about it. After a few minutes she reappeared and handed me a burger and closed the window, no I'm sorry for your wait, the misunderstanding, NOTHING. I was so upset, I started to get out my car and give her that burger back! Instead I cried from the anger, mistreatment and utter disrespect and went to work and gave it to a coworker. My appetite was no longer an issue. I am truly disappointed in your company and the way your employee's feel they can treat their customers that they forget are paying their bills.
And your management staff is to blame also because after all of that madness, a manager could have come out to see what was going on or at the very least see what the confusion was about and handled it. Is no one trained there? I am a dissatisfied customer that want answers.

Marie Racioppo
from Brooklyn, NY
I am a frequent customer to your restaurant at 3301 Ft Hamilton Pkwy Brooklyn NY 11218 store # 1557. My complaint is that i order a meal and i ask for hot tea, i don't drink soda or coffee they never have tea bags. I have started to carry my own because this location has a problem to have tea bags.I feel that the management is responsible to have enough stock for their customers. I would like a response as soon as possible. Thank you for your consideration.

Geo Mars
from Ormond Beach, FL
I stopped at your outlet at 776 International Drive Orlando FL and ordered 2 double cheese burgers and off the menu a 16oz fountain drink. The server gave me a cup that was obviously smaller than 16 ounces I questioned her but she insisted it was 16oz so I asked for the manager, she also insister it was a 16oz cup. It is the size of a standard 12oz can but they both insisted it was 16oz. First your employees could hardly speak English and when I told the manager (Menna) I would be writing a letter to Burger King she could have cared less. When I got home I measured the cup and as I thought it was a 12oz cup (see attached photos).
I do not like to be ripped off and a couple of ounces of soda might not seem like much but multiply that by thousands of times and it is a major fraud. This is the sort of thing I will report to the proper authorities and you could find yourself involved with legal problems. Fix the problem at this outlet because it is located in the heart of an international tourist area and non-English speakers are being robbed; not good public relations. FYI: Your company is in deep trouble, why? Just look at the following web-sites, ALL BAD REVIEWS (one star).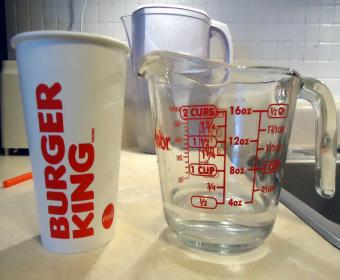 william kersting
from Hayward, CA
We went into burger king store 977 and we go in every morning and there was a sign on the window for two Breakfast cros. For 4.00 the employee at the window charged us 3.89 for each cros. We did tell her that the window sign stated 4.00 for two and she stated that the price is not on her menu code. We did ask her to check. The window and she stated she was not going to do that. We would like our money back 3.89 and she does need more training at the window she was very rude to us. She does not know her job.

I purchased food from the Burger King #7252 at Maplewood Plaza, Coral Springs, Florida 33071 and brought it home. My four year old granddaughter took three bites of a chicken sandwich and we noticed it was raw. I went back to the restaurant and all the manager could say was he was sorry. I have pictures of the sandwich and it is in my freezer. I am done with Burger King other than contacting my lawyer and posting the pictures on facebook.

Mary Thorpe
from Atlanta, GA
Today is September 30, 2016 and I visited your Burger King at 4700 Jefferson Davis Highway in Richmond VA at 7:03am. I went to the drive thru and there was a vehicle in front of me. Once I got to the Speaker to place my order a worker that was standing outside in the parking lot advised me that there was no one inside the building. the lights were in and the sign was also lit up. It seems like this location has a very high turnover rate for employees and management. I will not be visiting this site again even though it is closest to my residence. You need to hire better competent people to work and run this establishment.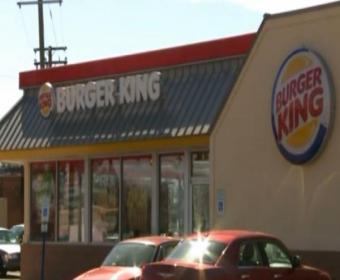 Mr & Mrs Edward Whyte
from Cocoa, FL
On 11/14/2012 my wife wanted to purchase a gift card for our grand daughters 12 birthday as a gift. We were at the Viera Florida store, but there was a problem with another customer about not taking credit cards and the line was very long and the issue went on for some 10 minutes or more so we left. We said we would get it at our local Burger King in Port St John Florida 32927 where we live. About 20 minutes later we arrived at the restaurant and again there was another issue with a customer about a similar issue of credit card use at the store and a very long line. Again we waited a long time to just purchase a gift card and finally gave up and left, with NO GIFT CARD! My wife to say the least was very upset. I have been a loyal customer for ever, but my wife said she will not go there again.

Margie Martin
from Dearborn, MI
I was at the Burger King on Trumbull St. and Lafayette Detroit, Michigan on Friday April 10, 2015 around 4pm waiting on my order with 3 other customers. When a tall white guy started yelling at another staff member about her washing dishes and not being on the floor, he was cuzzing her out walking back and forth using the F word and being extremely foul I was in shock that was taking place in front of so many customers, so I asked who is the manager so that I could speak to them when she pointed to the same guy that was yelling and cuzzing. I couldn't believe my eyes that is was the manager, I'm not sure if this will even get to the appropriate hands but this type of behavior should not be tolerated and the staff there should not have to put up with cuzzing and foul language. Please do an investigation, I know I will never go back there.

Randal Hyde
from Springfield, MO
I was in the Burger King store on North Glenstone in Springfield Mo today, Feb. 4, 2015 at 12:30 when I heard the manager make what he thought was a joke in front of his workers. I assume he is the manager, he dresses differently than the rest and is always telling everyone what to do. I will mention that he is Afro American only so that you can better identify who the offender was. Today I was waiting for my meal when a very short girl came in with two tall young men. The main cashier is an older, very friendly guy and he said something to the rest of the workers about how short the girl was and how tall the two young men were. At that the manager loudly stated, "Well at least her knees won't get tired, if you know what I mean." Then one of the women working stated in a disgusted voice, "Oh we don't have any idea what you mean." I thought his comments were totally inappropriate and in especially poor taste given how very young people often work in there. I know that this Burger King is independently owned but hoped you might be able to have some control over such behavior.

Carol Ramos
from Miami, FL
My husband had ordered, in English, 2 croisandwiches through the drive way at this Burger King on 1701 SW 8th Street in Miami, FL at 7:30 AM today on 05/20/2015. When we got to the window he was given only one. He said he had ordered 2 and the employee started arguing that he had ordered only one. My husband again replied that he asked for 2, then she replied "if you do not speak English do not order in English but in Spanish" in a very disrespectful and rude manner. My husband had ordered in English was our reply, while she continued arguing in Spanish.
I asked for the manager and another male employee answered that "she is the manager." We both feel discriminated, and it is intolerable that this employee pointed out that my husband has an accent when the right way would have been an apology and supply the extra sandwich.
Finally we expressed our desire to complain about the incident and she cared less. It is obvious that the behavior of this employee is unacceptable and that hurts the Franchise's good reputation. I will not return to this store. I would appreciate that this incident is investigated and the Manager is retrained in customer service knowledge at least.

Anne Roberts
from Wilmington, DE
I am complaining about the so-called coupons you give out. I always buy the double whopper meal when I patronize Burger King, so when I received some coupons for a whopper meal, I took them to my favorite Burger King restaurant.
Unfortunately, what I thought was a reward for buying so many whopper and patronizing Burger King (you are the only fast food burger joint I go to), turned out to be a false advertisement for the whopper. Instead, I got a very small burger that resembled nothing like the whopper.
I got all the way home and went all the way back to the store to tell them they gave me the wrong sandwich (silly me was actually expecting the double whopper I always buy that was advertised on the coupon. The manager told me I had the right sandwich and just to prove it he painstakingly pried the two sheets of burgers apart to prove it was a "double" burger sandwich, nothing like the picture of the sandwich on the coupon. I will never use your coupons again. Very disappointed.

Brad Schneider
from Richmond, CA
Order my food, Drove up to window, Gave the woman debit card. She gave me my card back. Then held my drink and bag out of the window. I took my bag first. Then reached back for my drink. And she said and I quote. I DONT LIKE PEOPLE SNATCHING THINGS FROM MY HAND. Looked to a girl standing behind her and said, REMEMBER THE LAST TIME THAT HAPPEND? I have been working in town for three months. I have been going to the same Burger King everyday. She has no right snapping at me that way. She was rude and very mean. In the 35 plus years of buying food at drive ups, I have never been treated like that.

Barbara Palombo
from Lafayette, LA
It's time someone needs to act like they care about this stores the store on miss street in lafayette, louisiana is about the most dirty store I've seen the workers are so dam lazy you go in and it's looks like no one cares and they look at you like a botheration you'll must be using this places as a tax cut just close the dam thing down shame on you'll we work hard for our money to go spend it in a nasty place if you don't care we so in the hell don't care.

I am very disappointment and upset for my experience few minutes ago at the location show on this email. This store is a very busy store normally the waiting time is longer than the average BBK, that's okay I go there for the convenience, but today after waiting for 15 min in line, of my 30 min for lunch, I realized that the store was out of patty for your signature dish, the Whooper, no whopper jr either. Where is the manager?, why don't tell the customers before the wasted their time on a line?, Why not closed the store or put a sign at the door, or even better have respect for your customers and have some employ informing people of the situation.
But not only is the aggravation of the waiting and not having what I was looking for, is the attitude of the cashier, very rude and very unsympathetic. Please train the manager of this store, if you have a situation like that put your best employ on the front, the faster taking order, the most accommodating. I think what trigger me sending this letter is the fact that she did not have any respect or consideration for other people's time, no customer service experience and very unacceptable attitude, rude and making faces like she was doing me a favor. Please I hope you can correct and train better your employees.

Bruce Hey
from Brandenburg, KY
Store 2981; Approximately 10:00 p.m. April 3, 2015. 1) after finishing my meal (tasty)I went to counter and stood in line to order a sundae; second in line, behind a BK employee ordering. After the employee ordered the two employees chatted and joked without acknowledging me standing at the counter. I believe my presence at the counter alone ought to had been a cue for the counter worker to ask me if she could help me; instead I found it disrespect and poor business to allow me to walk away without acknowledging that I may want something. Good business is for employees to place the customer's time ahead of their own. I was on break from work - I guarantee that my time is well worth more than BK counter help. (2) I went on-line to complete survey.
After agreeing to answer a few more questions I was kicked off. I attempted to go back on-line but I received a message that no more surveys were being accepted. I just spent 5 minutes attempting to take the survey and now another 15 minutes to voice my complaint. Apparently, from the website notice, BK does not need my information and may not be honring the agreement. I believe I have valid concerns - I have been frequenting this BK location nearly weekly (or more) for over 7 years. Please give me a reason to return because good customer service is questionable at this time. Apparently, the newer employees have not been trained well. I do not have time to wait for good customer service. I am busy and I am certain you are as well. Thank you for your time!

Matt
from Hedgesville, WV
A very u satisfied customer in Martinsburg,wv been to both stores. Very poor,slow service. never get what you ask for always ask for Zesty might get it 2 out of 10 times.. zesty an being my daughters favorite place is the whole reason we eat there.. But after today were done...

Went to the Traverse City Mi. BK at US31 South and M37 Intersection on Friday th3 13th ( should have known) and ordered 2 Bacon double cheese burgers and a large order of Onion rings. Getting home (about a 10 mile trip) I find an order of chicken nuggets. No cheeseburgers, no onion rings, just nuggets. No I didn't call or return that day, didn't know I was suppose to. The following Monday I stopped by on my way home from work ( something I would do 3 or 4 times a week. The manager was nothing short of rude. Frowning she asked if I had called I told her no, I didn't know I was suppose to. People standing behind me were getting mad at being held up. The manager finally came back and said I will do it this time but next time call. Really? So she thinks this will happen again? Instead of making me feel like a fool in front of the other customers she should have had a talk with the lady that put the napkins in the bag and was laughing and talking with her co-workers. BK is no longer on my list of fave places to stop. I realize this won't hurt your business a bit but at least I won't be treated like a fool anymore.

ugh unbelievable what the manager of the north Loganburger king did! on Saturday night i went to burger king like i always do and their manager took my order, he greeted me right saying "welcome to burger king what can i get for you?" anyhow i understand its Halloween but his costume was offensive! he was wearing a simple whit blanket but you could not only see his chest but half his ass was out and he ricked of alcohol! not only that but after he took my order he went and smacked some little girl on the ass! i mean WTF! she looked like she could be 16 years old this guy needs to get FIRED!!!
I Stopped at burger kingon Filmore in Colorado Springs, CO #17384, and the guy that took my order sounded like he was on drugs, got to the window, one car ahead of me, car in front had to pull off and wait for his food, I waited over 20 minutes and could see into the the restaurant. The guy that took my order got it wrong and was standing around picking at his face the whole time, asked to speak to the manager and he said he was,when he walked out to give the guy in front of me his food after 15 minutes he had to pull his pants up twice walking to his car.
I eat very seldom at fast food but where did the fast food go and where are the manners. I am done going to burger kind id rather take my money and go spend it at MCDONALDS!

I was at a Burger King store with my brother. I notice that there were people that was behind me getting there orders. I went up to ask what was taking so long, the girl did not offer me a explanation so I told her to refund my card (the bill was 16.02). I then left. Upon checking my bank account, it did not show the account credited. The next day I went in again and ask to talk to the manager, she told me that it take 24 hours to go through, again I left. On Monday the 29th of October 2012 I looked at my account it was not credited. I went in to talk to the manager I could not understand what she was saying and again told me it would take 24 hrs, it was now 48 hrs. I became frustrated and told her that I would just like to have my refund, she stated that I would have to go to the corporate office. Then threatened to call the police on me because I was frustrated and raised my voice. I left defeated and angry. I was not offered another meal at a different time, apology, and I could not get my money back.

On Nov. 22, 2012 my fiancé and I went threw the drive thru at the Burger King in Browns Mills, NJ. I ordered a carmel and fudge sundae, I asked the girl taking my order if they had any sprinkles. She was very rude and ignorant to me and replied "NO!" with a very harsh tone. I completed my order and pulled up to the window. When I got there the girl that took my order refused to come over and take the money. She called over another employee to take my money and give me my order. The rude employee that took my order had a very bad attitude and bluntly refused to take my money or make my order, or hand me the items. I regularly go to this Burger King and every time their employees have horrible attitudes and treat customers like garbage. It's unfair and makes a bad reputation for this store. I rarely complain, but this one employee just really disrespected me for no reason. I am not happy with the customer service I received and I do not plan on returning to this store again.
Thank you for listening,
Brittany Jean Dickerson

Upon entering the restaurant, my family and i had to wait 20 minutes before being served, the restaurant was not busy and neither was the drive through, there were several members of staff on duty although only a couple appeared to be working, the rest were just standing about. When we were finally served by the only person on the till, whose English was not very good and he also appeared to not know how to work the till as he asked a couple of people what buttons to push. After ordering the food, we had a further 10 minute wait for our food, during which the manager asked if we were ok as we were waiting for a while, the order was completely wrong and was quite cold. I then took the burgers back to change for new ones, it was a furthe 10-15 minutes and I still didn't have the burgers, I went back up to till and due to lack of communication through the staff my fresh burgers had went to another person, by this point I had had enough and just left, while all this was happening, there was a number of people complaining within the restaurant and also some complaining from the drive thru, this was at the Burger King in Aberdeen at queens links on the beach boulevard, I can easily say this was the worst experience I have had in a fast food restaurant and can easily say that I won't be returning any time soon!!

Anita Hyde
from Manchester, ENG
I visited Burger King on Denby dale road be Jnc 39 of M1. I ordered our meal and asked for a coffee. I was told I could have black or a cappacino. But I wanted milk in my coffee. She said sorry we have black coffee or cappacino. :-(. Whilst it took them ages to do our food, the amount of complaints whilst there was unbelievable. A customer had ordered burgers with no mayo or mustard. She had to complain twice as the teller had not paid attention to what she had requested, both times she got burgers with mayo and mustard. A chap brought back his coffee as it had all curdled. Another couple had to dispute their order as it was incorrect. I don't really use Burger King and for quickness will use McDonald's. I think I will stick to Mc Donald's from now on.

Debra Shearer
from Grinnell, IA
We were at the Burger King on Delaware Street in Ankeny, Iowa, today. We waited in line over 30 minutes and then ordered, and waited some more. The older couple in front of us was upset and told the manager, "We have waited for over 30 minutes" the manager smiled and thanked the older couple..... only smiled and said, thank you, to them.
Then I knew I had to talk to someone else. I hope that is you. We go into the Des Moines area, at least once a month. We will NEVER eat there again. The slowest, rudest people I've ever seen. They may have been short handed, but it was obvious the manager was micromanaging. It looked bad, and was awful to experience.

I went to Burger King 8238 N. Oak Traffic Way Kansas City Mo. this morning. The young lady in the drive thru was extremely rude. I told her that I wanted the sausage croissant meal with coffee. She stated, "you want the number one," in a very rude tone. I said no I don't want bacon, cheese, or eggs on the sandwich. So I repeated it. She stated the price and said pull up to the window.
When I got up to the window, there was no smile, just a disgusted look as if I was getting on her nerves. Well, I guess I set her off, because when I saw how small the coffee was, (still trying to be nice to her), I said "I'm sorry can you make that a large coffee please". She slammed the drive thru window shut, rolled her eyes and put the small coffee down and got a large cup. She then opened the window back up and took my money and handed me the coffee all the while with this mean look on her face.
I asked her when she gave me back my change, "What's your name?", that changed everything, she goes "Marissa, can I get you anymore creams or sugars?" I said nope and drove off. She didn't even give me a receipt. I was too out done to even go back to get it. And the food was cold. this was at about 6:50 in the morning. Everything should have been hot. This is unacceptable, not trying to get her fired, just some training on how to treat your customers. If she doesn't like what she does, there are hundreds who would love the opportunity.

Sheri
from Marksville, LA
Burger King in Mansura, Louisiana is sad and, its been horrible for years now. Manager is very rude yells on speaker at people while ordering she surly is not happy to be there at its very well known. if any one even answers the speaker at all you can see cars drive up for hours sit 5 - 10 minutes then drive off cus nobody even answered them. If any one is answering the speaker that day boy are you lucky because they still take forever and all the cars get backed up in the line most get frustrated and drive off. If your lucky enough to actually place an order when you get to window to pay they ask each customer to back up to reset their clocks then your stuck forever at the window waiting to pay and get your food. Better check your food while there cus if you drive off your screwed if you have to wait in line again till they answer you and chances are your order is wrong or they shorted you some thing.
I went there recently for a cup of coffee not a one car in line waited 5 minutes to place order manager yells we aint got no coffee made I said ok then just give me a large coke i pull up at window they did not even have change for a 10 ten dollar bill waited another 5 minutes for change and for some one to fix a coke. The place either needs a major employee change or shut it down cus its loosing business. I honestly quit going last year and now we in 2015 this was first time trying to again still aint nothing changed. Some one with the corp of bk needs to drive up there and surprise them all my advise go at night that is when its worse.

Angela Thompson
from Hope Mills, NC
I went to the drive thru and a employee, Jabreya, was so rude. First, She acted like she didn't want to take my order at the speaker. Then when I got to the window she didn't greet me, she just opened up and stared. After I let her swipe my card, she let doors slam. My daughter asked "why is she mad mom?" I thought it was the most disgusting behavior. then she brought my food and just handed it out the window with out a word. I am used to bad service from this location but this by far is the worst. This happened around 10:30pm

The bathroom is nasty at the Burger King on 23rd street, Chattanooga Tn. The paper towels were sitting on top of holder instead of in it, and the floor was soaking wet, full of urine. The most disgusting thing about the bathroom experience is that I almost slipped and fell. In the urine! The walls were covered in grime and the sink where I'm supposed to wash my hands is the dirtiest part of the bathroom. The place I'm supposed to get CLEAN is the DIRTIEST!?!? That doesn't make any sense! I was so nauseated from the experience that I left, not even bothering eating at the gross establishment. Just for proof, I took a picture of it.

Jeff Drinnan
from Austin, TX
This morning, after my girlfriend and I got breakfast, my girlfriend was harassed by one of your managers. When Sandi went to get her coffee refill, this manager, a somewhat chubby black woman with blond hair (I don't she's a natural blond) told her, out of the blue, that "you can't hang out here" and said she would be loitering. We have been frequenting this Burger King, at Beaver Dam Road and Bristol Pike for a few weeks, and never had a problem. Sandi is homeless, and sometimes when I have errands to do, I leave her here with some money to buy coffee or something. Today, like other days, we came in and quietly ate our meal and sipped our coffee. The problem is not that Sandi would be taken someone's seat when it's crowded, just that, evidently, this manager is discriminating against the homeless. Oh, and this manager said another manager complained about Sandi loitering (a dubious story). Why would this other manager not tell Sandi directly?
Sandi and I generally are quiet when we visit Burger King and don't bother other guests. In fact, we've gotten to know some of the regular guests here and enjoy talking with them. And we always clean up after ourselves, leaving the place the way we found it. Other customers have been extremely loud and leave trash on the table and the floor. Last night, three older teenagers almost blocked the way as they played their "music" loud and danced around. Another customer's little boy bounced a basketball around, almost knocking the ball and himself into customers. Sandi is undergoing chemo therapy and always wares a "cat hat", even inside as she has lost most of her hair. She doesn't cause problems like others have and cleans up after herself. This is clearly a case of discrimination and harassment of the homeless. The manager just coming out of the blue when Sandi got her coffee refill and telling her she can't stay long, while we were still eating breakfast, is arbitrary and capricious. Other people hang around and socialize and other managers don't have a problem with this. I've only seen this manager two or three times in the past couple weeks Sandi and I have been coming to this Burger King, and this incident has left a bad taste in my mouth (pun intended). Sandi is going through stress, with the cancer and being homeless. Burger King should not add insult to injury by harassing and discriminating against her. Please do something about this discrimination and harassment.

John Donaldson
from Hampton, NH
Your usual site not taking info - I want you to know that this morning's experience (04/05/15 at 10:20 am - Store 11659) was way below par. Unusual for the place - maybe the cat was away this Sunday! It took 9 and one half minutes to receive two croissants. I was the only one in the drive up lane - and there appeared to be 1 person at the counter. Caitlin never in that interim appeared at the window to indicate she was sorry for the delay (no cars ever came up behind me while I was in line). Nor did she indicate such when she passed me the bag. I asked for a receipt, for I never received one - "I threw it in the trash - I'll print a new one." Maybe it was the kitchen's fault, but she was the face of that business. Maybe some training - and a faster cook!!

mary mansfield
from Chalmette, LA
Went to the burger king in Chalmette, LA didn't have sausage but ham and bacon only really. Needs to be closed down.

David Molz
from Olathe, KS
The local burger king in our town, at the corner of Santa Fe at Lindenwood IS NOT OPENING their local diner/dining in area and has not opened for business on the weekend for quite some time. The cop-out excuse is that they don't have enough employees to do so. But they can still serve through the drive thru window. So tell me, how many employees does it take to turn on the lights and unlock the doors? This has become a very annoying occurrence and we have stopped doing business there and will not do business there until this situation is remedied. Please fix this or you will see more Burger King complaints in the future.

Sharon
from Grand Forks, ND
We went thru drive thru for breakfast and it took them almost 10 min to get us our order then we didn't even get a sort for the long wait time! Had we not have already paid for our food we would have pulled out!! That was senseless considering we were the only ones in drive thru!!!!; not very professional since they represent burger king!!! Not a happy customer!!!

Robert Volkman
from Corpus Christi, TX
Went through drive through at the Burger King in Corpus Christi, Texas on Waldron road, and through the window I saw drinking cups that were being served with trash on top of the once clean cups. I took pictures of the overflowing trash that was on the cups being served. This was disgusting and unsanitary and putting people's health at risk. I would be more than happy to share these pictures with you and would like this to be corrected and not to let this happen again. 5-3-15 3:00 PM

jeff
from Kings Mills, OH
I tried to use your feed back at mybkexperience.com. It said that your don't need my feedback since you reach your limit (Paraphrased). My suggestion is to either do the surveys or not. Don't limit them. This was my first survey that I tried to fill out. I eat at BK once a week or more and this really is a bad marketing if you go at it half hearted. I guess I can go to McDs for the next couple of weeks until I crave a Whooper again.

Rebecca Hunter 8235 E. Ridge Dr. Houston, Texas 77040
from Houston, TX
A Burger King on Ella Blvd in Houston, Texas (77008) just re-opened after remodeling. I've been by there twice within a two week period for breakfast. Both times I was told to move up and they would bring my food, however, there was no one behind me...I thought it strange the 1st time, but this morning when the same thing happened I asked "Why!, there is no one behind me." The nice worker working the drive-thru window said that they're on a timer and she need me to move up to stop the timer.
First, if there is a timer it is to time the delivery of the food to the customer; which is not happening correctly because you don't get your food when pulling away from the drive thru. I just think its ridiculous that they depend on those timers to get the food to the customer in a certain amount of time. So....I conclude that your wasting your time on the timers because your managers\employee's have manager to figure a way to beat the system and report the wrong stats! Well played franchises, well played. score 1 franchise score 0 The Real BK.. Fix it or get out of the business.

Hogan LeBlanc
from Westlake, LA
Ordered 2 sausage and egg biscuits W/cheese and two sausage and egg w/out cheese. Didn't check the price which is my fault, but it was $13.07 which is outrageous in itself. Check to make sure I had 4 biscuits. When I got home I had two sausage, egg and cheese and two sausage only (no eggs). Not only was the price terrible, but the order was wrong. Paid for more than I got. Last trip to the old BK! With that kind of pricing everything should be perfect.

Carolyn Blust
from Orlando, FL
I just got out of Winter Garden West Colonial Drive location where I was stuck in line for over 10 minutes honking my car horn, due to the fact that my two boys got sick & had to go to the bathroom-It was an emergency!!! My boys were forced to pee and throw up in a paper cup in the car line! Once I got up to the window, I was so upset & expressed in words what had happened. The young girl employee laughed and argued with me that they had to wait on French fries! What I can not even begin to explain how wronged we were. We never got food and then after a young man said he was sorry he went to take someone's order inside and laughed and had a wonderful time at our expense!! We were humiliated, disrespected, laughed at, and treated worse than animals! I will be contacting my attorney tomorrow!

I ordered 2 extra long cheese burgers and a fish sandwich and a small smoothie. I asked the cashier to explain why my order was 22.00 and she walked off and left me at the window. She started doing something and walked off frown on face like she did not want to help me. I stayed at the window puzzled and finally another employee asked if they could help. They went through the order and found I was being charged for a meal I didn't ask for. The cashier was very unprofessional and acted as if she did not care. I had to wait for a few minutes till my meal was re cooked. When I received my order, it was cooked to a crisp, black and hard. I have no intentions on going back. Burger King restaurant in blytheville, Arkansas!

JERRY MOSEMAN
from Garland, TX
Rowlett, Texas has no burger king! Come on guy's i need a double whopper stat!

At drive thru they didn't get both sandwiches I ordered. I repeated & still was wrong. A man gets on so I tell him.
He told me to drive up. Took my card swipes it & refused to give me food telling me to l leave.
Very rude & then got phone & spoke like he was talking To police!
This was so rude to refuse me after they swiped my card.
E 1st st Ankeny ia

MICHELLE KING
from Las Vegas, NV
The food wasn't fresh cold, old fries and still bread!!!
Drive-thru @ 05:32 pm 05/11/2018 total $17.73 money wasted for still food cold fries need order REPLACE. Order 3 2 whop chs, 2LG FRY 2lg coke. If further action needs to be taken please on my part about my food don't hesitate to let me know whom to contact. Since that was money wasted. Do I need to place my order and ask for my food Hot and Fresh? Let me know what should I do on my part to assist Burger King employees. The young man customers service was acceptable nice and polite on the drive-thru window. If this not the area for a complaint please let me know whom to contact the food was UNACCEPTABLE, NOT FRESH FRIES COLD. Please have management speak to the employees contact me about my complaint and when will my order get REPLACE Hot and Fresh.
burger king 820 N. Rancho
702-648-7820

Marva Williams
from Baton Rouge, LA
Approximately 1:15pm 05/11/2018 the supervisor on duty at your 10130 Coursey Blvd location in Baton Rouge, LA 70816 berated an employee in front of customers and then got into a shouting match with me, the customer when I suggested that it was not what she was saying to the employee but how she was saying it that matters The supervisor then spoke to me in a loud tone that if I (the customer) knew what was going on "on the back end" then I would not be telling her that she should not be speaking to the employee in that tone. WRONG!!! The employee was "obviously" challenged with performing the tasks at the drive-thru and the supervisor exacerbated the problem by "belittling" the employee in front of her co-workers and customers. She offered to give my husband and I our money back when my husband asked where his order was but we declined and instead again told the supervisor that she needed to learn how to speak to her employees. This supervisor needs some additional training on how to communicate with people to include her employees and customers. She totally disrespected the young employee and behaved in an unprofessional manner with me, the customer, by thinking she could engage in a "tit for tat" shouting match with me. We left your establishment with the supervisor holding steadfast to her justification that she could and would continue to talk to the employee in the inappropriate tone because of "what the employee was doing wrong on the back end." (her words) Terrible experience. I hope the young lady decides not to return to an establishment where she was not valued or respected; and, hopefully the other young workers will follow suit.

Karen Jones
from Dallas, TX
On 5/11/18@12:35pm. Burger King 6510 at Sam Rayburn Tollway, McKinney, Texas
At Drive Thru window I asked for a Kids Meal Hamburger with only pickles and mustard due to ketchup allergies. I repeated again to ensure the order was correct, and was told my amount came up to approximately $5.89. I asked the young lady to repeat the order and was told to drive up to the window. Once at the window, I asked why was the order that amount and was told that I also ordered an additional burger, which I did not. I understand that sometimes the intercom systems can be difficult to give and receive information. So I informed her that I would go ahead and pay for the order, but make sure each burger had only mustard and pickles. She then puffed up and snatched the sandwich out of the bag. I informed her that I did not want the order due to her rudeness. I walked in and asked the man at the register if I could talk to the manager, and he informed me that he was the manager. I explained to him what happened above and asked for the number at corporate. He informed me that it wouldn't do any good to call the office. He gave me a phone number 512-818-8172. I called the number and got a voicemail of Alturo Garcia. I walked back in and informed the gentleman at the cash register that this was not a number for the corporate office. This gentleman then stated it was his district manager. He then stated he would talk to the lady about her rudeness and he would not fire her over this. I informed him I just would like to be heard as a customer in regards to my concerns and I was not requesting anyone be fired. I asked his name and pointing to the lady that I interacted with at the window. He stated his name was Julio and her name was Rosalee.
This situation could have been handled differently without a problem if I would have been given the common decency of being heard with respect, which is what was lacking in this situation. We need more human kindness, respectfulness, accountability, integrity and generosity in this world today. I would love to sit down with all involved and make this a productive and teachable moment.
Karen

nitu
from Pleasant Hill, CA
BG#6841,604 BAILEY ROAD ,PITTSBURG,CA Location,this is not my first time visiting his location,forget about poor and rude service but does BG pay money to the health officers to keep this location in business,its a FAST FOOD location the service is the opposite the manager is as RUDE as she can be everyone talks in Spanish.This location does not deserve a 1 star, deserves nothing.I am not sure how the corporate will take this complaint but i have listed my email address so hopefully other customers will see a difference.
Hire happy people , these employees are grumpy because they don't have enough workers and they are tired .

ELLA HOUSTON
from Philadelphia, PA
UNHAPPY WITH SERVICE,WHOPPER WASN'T WHAT I EXPECTED, PLUS ONE OF YOUR WORKERS WAS BELLIGERENT TO MY WIFE. Her NAME IS LAURA. 2300 HUNDRED BLOCK OF OREGON AVE.

Sherry Hall Shelton
from Lake Jackson, TX
At BK #17892...my usual order is fish sandwich w/LITTLE sauce, NO pickles and ADD tomato ...and...LARGE frozen Coke. The Coke is my "cheat treat". I'm known there and the manager of chefs is Phillip. He sees me come in and immediately hands me the Coke. Today was different. New lady took my order. Whomever made it put lots of sauce, pickles (which is easy for me to remove) but no tomato. Young lady gave me a small Coke even when I asked for "El Grande" size. She said that's their only size. (Not so) I've been given five different sizes in the times I've been there to eat. ???What gives?~! I said I'd be back for a refill.....and sat down to eat. She later brought an "El Grande" cup of Coke to me saying she didn't want to get in trouble with her manager (who was NOT Phillip). Manager is a woman today. In all the time I've eaten there...no one has gotten my order right...except when Phillip was working. I quit going to the other BK near the mall (#8574) because their Coke machine is always broken (more than three years now) and their fish sandwich patties are tough and half the thickness of BK # 17892.~!!! Feel free to call me anytime.
979-265-2690

Charlotte Wilson
from Centre, AL
No complaint with service. It was OK.
My complaint is that I visited Burger King store 469 on Thursday, 4/19/2018 at 05:13 PM and the receipt said on the back that if I responded to a survey within 48 hours and told about my experience in the store, I would receive a free whopper on my next visit. I went to the site within the 48 hours as it is still not up at this time as it is only 3:17 on 4/21/2018 and was told that they already had all the information they need and the survey was closed. I did my part according to the receipt and I expect my whopper. The survey code is: 16304-31011-19414-080901.

Dan Weidner
from Freeland, PA
On 4/16/18 i went to Burger King located in Ames Plaza Carbondale Pa Rt 6 Upon entering i went to mens room my girlfriend went to ladies room both were dirty and disgusting (tp on floor urine on floor ) The lobby was dirty also (dirty tables not cleaned ) we ordered our meals that were barely warm ! Upon eating my girlfriend bit into her whooper pulling out a piece of PLASTIC WRAP witch was almost as big as burger We went to the counter to complain an employee offered to re place burger and refunded cost of burger THE half dressed manger was to busy watching TV to take care of customer complaint What a dirty disgusting restaurant !!!!!

MRS PATRICIA GISLER
from Sacramento, CA
I went to drive thru window and ordered a chicken sandwich meal. When I arrived at the drive thru window I was reprimanded by the sales person for not mentioning I had a coupon. Then I received my order which the chicken sandwich was very cold and so were the fries. I paid for my order and was not given a receipt. I am upset with the way I was treated and with the quality of the chicken sandwich which was served cold also the chicken was Very Chewy/tough,
Not a very good meal at all. I went to the 5300 folsom blvd location ( I was on the 59th street in Sacramento)
Have feedback for Burger King?
Thanks for your feedback!
Sorry. Please try again later!