AT&T
AT&T Complaints Continued... (Page 10)
984+ reviews added so far. Upset? Call AT&T corporate: 1 (800) 331-0500

My husband and I were in the store to order new phones, and the red Nokia 920 cell that I wanted was not in stock. It had been ordered for me, and arrived within the week just as I was told it would. I want to express my sincere disappointment in the wait time of almost 2 hours–I experienced when picking up my cell phone from the store. The excessive wait I experience occurred at the store on Atlantic Boulevard, Jacksonville, Florida. My original salesman, Robert was not at fault! He, actually was the only salesperson working when I walked into the empty store that had one other customer. There was a young girl at the front (I guess a greeter) and three, yes three other gentlemen (sales, or managers—do not know) fiddling with merchandise display boards on the walls in the store.
Since I saw Robert was busy, I went to the opposite side of the store after I noticed another salesman come from the back, Robert was still working diligently with his customer, so I asked this other salesman about my phone order. He said he was busy on the phone in the back, with a customer but would help. Another 10 minutes or so had passed when Robert came over acknowledged me, and said he would be with me in a moment—he was still engaged with the customer he had been working with since I had come in.
What was extremely frustrating was three, yes three others (who obviously were employees )fiddling with taking down and changing (advertising) wall boards while a customer waited, and waited for over an hour! They found that task more important to do than waiting on a paying customer (and needless to say phones and phone service is not cheap). I worked in retail for 15 years, and that type of work they found so important to do at that particular time–while a customer was left unattended seemed to demonstrate poor managerial decision-making, and equally poor customer service.
My whole experience in the store took almost 2 hours! One hour plus of waiting, and another approximately 45 minutes, because the "voice mail" was not operating correctly. Robert was working feverishly with tech support on the phone, and I waited outside in my car. By now I was too upset because I had many errands to do on my day off, and this was taking way too long for a store that had only me in it at this time. About 15 minutes later I returned inside the store, and Robert informed me the voice mail problem had been solved. When I asked how, he told me another salesman (maybe one of the three wall fiddling guys?) help him out. Once again, my salesperson Robert, was wonderful. But his co-workers seem to give him no visible support until…well, I do not know who or when, but I think it is reprehensible that no one helped him out before so much time had elapsed.
Separately, I was given as part of a promotion–a free black wireless charger. When I had inquired about a red wireless charger to match the red phone I was picking up, I was told only white or black was available. Right about the time the whole pick-up, and voice mail debacle had been satisfied (approximately 2 hours later), one of the "wall" guys came out with a piece of paper with a item number on it, and remarked—you can get the red, but it'll cost you $50.00, and then he returned to wherever without another word being said.
This felt insulting to me because he had made no effort to help in any mode or manner previously in the last several hours, and when he did speak to me—it was to ask for more money. More $$$ for that type of service was just appalling, and left me really dismayed with the entire transaction.

I called customer service tonight and spoke to a cancellation dept. associate as well as her manager. I believe her name was Sara. My husband recently passed away on 9/1/12 and he had a wireless contract that expires this June. I have been cutting my expenses and have cancelled my landline so I've been using the cell number and paying my bills on time every month.
My daughter has offered to pay for a cell phone for me with her current provider to help save me money, therefore me calling AT&T to ask how to cancel my late husband's contract and waive the termination fee. I was told by both people I spoke to that they cannot do that because I have used the phone for my own purposes.
I was trying to do the right thing and let them know why I wanted to cancel and they said that I would be responsible for the fee because he was my husband. I did not sign any contract and in fact it took my husband to call AT&T to even discuss any issues over the phone with me before anyone would even talk to me.
So why is that different that he was the primary provider and unless he gave permission for anyone to speak to me he had to give his consent. I thought that AT&T would have been more sympathetic to my circumstances but apparently not.
I work in a customer service field and I would hate to think that the company I work for would treat someone this way. I will continue paying the $75 a month, even though it will be a hardship for me, and believe me I will cancel the day the contract is up and tell everyone I know about the service you get from AT&T.

I closed my at&t account and paid my final bill of 21.66, and they say i owe them 5900 + dollars, for international calls,I thought I was on international calling plan but I guess not, but why was I not told of this outrageous amount earlier? I am unable tolog into my account online now, and i ask if they can reduce it and they say no, I ask about getting on a payment plan and they say no, I have no way to get that kind of money, SHAME ON AT&T, I filed a complaint with the fcc and I will be filing a complaint with the better business beareu, I will dispute any negative marks on my credit report, customer service is terrible, and i get put on hold for 30 minutes, THANKS FOR ALL THE EXTRA STRESS

On December 27,2012 around 12:10 p.m. about my service been cut off , and a representative came to the phone and stated it was because the payment arrangments had been broken. I was shock because my payment wasn't due until the at Friday but she stated it was due on he Dec. 24,2012 and I told her know way because I didn't get paid until that Friday. She stated know when your phone is turned off you need th full past due payment or you need to speak to a Supervisor and I said OK. I waited about five minutes for a rude SUPERVISOR Mrs. Jennifer Banks ID-JB330 and I explainted to hear the reason for wanting to speak with her and she didn't hear my story it was basic pay the past due or that is it, but I would like for someone to pull the phone call because it was just too much to talk about. Found out on my bill they had been charging me for a phone I never had was explaining her the situation and she stated you should have been looking at your bill and you will have seen the charges. She had me on hold for twenty minutes reviewing my acct. and told her I was at work thinking she would have said let me call you back when i complete my investation but no she made me wait. I think the part that really took the cake was I was so mad was crying and she didn't even care she stated everytime you call seem to never understand but I told no one person understand on the same level and you can hear everything in the tape. Also stated you want to cancel your service right know instead of trying to work with me and I've been with the company two years and my contract will be on Dec.31,2012 and I will not renew my service. If she is talking to her valuable customer how in the world is she treating her employees if you continue to have on your staff look for decrease in sales, and serious customer complaints. Please I strongly urge to listen to the tape so you can understand my sorrow having to leave ATT because of a rude,rude, supervisor. Just think how many times this could of happen and know wanted to get involved with the complaint but it doesn't hear will e-mail the CEO of the company if this what it will take for someone to remove her from the Supervisor position.

I have been a customer for about three months the first bill I was charged 72.00 including insurance I did not sign up for. I called they said I would get a credit but I had to still pay the 72.00 which was debited out of my bank account. was very upset. The next bill comes I have a 25.00 credit but has been double billed for services bill total comes to 101.00, I was so mad, I called and was told I was double billed and it was a glitch he would take off the extra 40.00 that I did not owe, he even connected me to the billing office where I was told they would only charge my account 61.00. I got charged 81.00 out of my account. I was signed to a bundle home phone and internet for 48.00 plus extra 10 for modem. I cant afford to be debited out of my account random amounts. then get a credit but bill me more next month. I was told this was the best service to have. I decided to try AT@T. I have been upset every month since I have had them with this bill. I would like the extra 20.00 I was charged to be put back on my account. I want to be charged what I agreed to nothing more or less my bill should not be more than 62.00 or less. This is not very good service, adding insurance and then constantly over billing making me pay and offering credits that dont make a difference because you get that back in bogus billing . My address is 116 Engleman ave apt G, Burlington, N.C. 27215

AT&T hijacked my yahoo e mail and replaced it with their own, added several addresses to my contact list and will not accept them as legal addresses, i want my yahoo e mail page back and i want AT&T the hell off my computer and out of my life, they are as bad as the U>S> government about being obnoxious, arrogant and great rip off artist. you also have a stupid way of making this site hard to use.

I called At&T on December 7th 2011 to inquire when my contract end date was. I was told by the CSR my wireless contract would end January 4, 2012. I wanted to change services. I cancelled my contract the day after the informed date and later received a bill for $1000 in cancellation fees.
I called to inquire about the bill and was informed that my contract did end January4th on MY cell phone, however the contract end date on the other 3 phones on my account did not. Hence, the cancellation fess for each phone! They had a record that I had infact called AT&T on December 7th, but since they could not verify the content of the conversation I was liable for the fees. OMG! Really? How stupid do you have to be.
Why would I intentionally cancel 4 phones early?? I wrote several complaint letters and NEVER received one reply. Oh wait, yes I did, when they sent my account to collections!!! I had to pay the fees to save my credit. But I think it is an outrage that #1 cancellation fees are ridiculous expensive for no reason #2I never received one reply from AT&T #3 they are so stupid and lack any common sense to realize I called to find out when the contract on my ENTIRE ACCOUNT ended!

It seems absolutely absurd that in order to speak to someone about telephone problems, you have to wait ten minutes (at least) in order to speak to anayone, and then sometimes, you are cut off, or you deal with someone who is clueless as to what the problem may be.

I have had AT&T just about all of my adult life, and have been a very loyal customer. I recently got my wife an upgrade, and got the Apple I phone 4S. I was planning on doing the same thing for myself, but I couldn't until July of 2013. I let my son use my upgrade a while back, and because of that, I can't get one. I know we have to have rules, but for a customer who has been with you well over 20 years, you would think you could make an exception.

TI am writing this letter regards to AT&T monthly service hidden charges. I been with AT&T U-verse Internet Service for many years. However recently I realized they are applying hidden charges to take full advantage of there customers. Month of April 2012 I was behind on my monthly payment for few hours and as I realized disconnected internet service; with in second I paid $29.99 service charges. However, I was reviewing my monthly bill online and realized AT&T charging $30 restoring fee, $5 late fee and $5 convenient fee.
Added all up to $40 extra fee charges that is more than 130% late fees charges top of monthly bill. So I called AT&T customer service and spoke with Katrina id# MJ6810; First she refused to understand my question and than she applied by saying these are AT&T terms and conditions. So I asked to speak with manager to understand why AT&T charging more than 130% late fees charges top of monthly bill of $29.99; total = $69.99. Manager Name:
Sandy id# SS11E, spoke with me for more than 30th minutes however same respond. ("130% fees charges is AT&T term and condition and we are following the company policy."). I asked please explain what and how AT&T asking 130% late fee charges and what work AT&T did in few hours that costing me 130% late fees charges. In return no clear respond; so I asked to speak with her manager. Sandy asked me to wait for 24 hours for her manager to call me back. I am very surprised and disappointed with AT&T customer service. AT&T is taking full advantage of there customer and if you ask a explanation, AT&T respond to wait for a phone call.
Please AT&T I am requesting further more information regards to this issue. Also during 2011 I had many times disconnected internet service which I had called several times. I need copies of all the work orders and complaints I made during 2011.

I bought a iphone and case from an AT&T store for my wife. The wife wanted a different case. A few weeks went by and I tried to return it. There was a 30min wait! There were only about 15 customers in the store! I said, why don't you have a register that caters to quick transactions like a refund.
They were like, ya, that would be better, but we don't. I got upset and left. I tried again a few weeks later and the same thing. Too long of a wait. I tried again a few months later in the morning and they said they can't do a return past 30 days. Weak! Any other big box store would be like, "ok, let's see what we can do". And maybe offer me a store credit.
But no, not the AT&T store. I have a family plan cell phone service, U-Verse (with cable and internet) and a home phone all through AT&T. And now I'm really ticked off over a dumb $25 case. What I probably hate the most of the situation is there is nobody to complain to within that organization. There is nobody to stick it to. Just left here to simmer in my angst.

The reason not listing name is no one returns AT&T  compliants in past. Many citizens here in town have continually complained about the service at the store at IH45 and SH 30.I have been a customer a long time both landline, mobile, and work mobile. I filed a previous compliant on same store two years ago trying to get my work phone fixed cause of problems. They did nothing for me. I even purchased my phone from that AT&T store.
I had to go to Bryan and get it fixed and they were friendly. Had problems a few months later and went back to the Huntsville store to no avail. I went to Bryan and made it work. Was told it would probably have problems down the road. The Bryan AT&T store worked with me and I upgraded and got an iphone. No thanks to the store in Huntsville where I lived that did not care about my business.
Seems all they ever want is sell sell. One of my sons needed a phone. Could not work with the local store, just guess where we had to go. I then took my second son to the store in The Woodlands because local $300 or so dollars because it was not covered under AT&T insurance. I asked is that all they had and told yes. I asked about rebuilt phones and she then said store had rebuilt (cheaper phones) in one section on wall. OK we going to buy him one. She asked for the phone number and gave her number.
She asked name and told her under wife's name cause under family plan. She said that she had to call her to get vertified, I told her not necessary because the other locations when purchased phones never asked it, all AT&T and better service. If it was not an emergenccy cause he needed the phone when going to work early in morning, I would not have purchased from the Huntsville store because of their rotten service. I called my wife on my cell phone and handed it to the girl to get whatever she wanted.
Big Mistake–Why–Read this and if it does not upset you then I know you will not take any action against this store here. I get my phone back from her, did not listen to their conversation. She ask for the money and I pay her. I then get a phone call from my other son who asked what has happened to my son. He tells me this woman from AT&T cause about needing info and phone broken. Whatever was said, my wife thought something serious happened.
I was speaking with another customer that knew me inside the AT&T store when this happened and waiting to get the phone set up. I tell my son on the phone what happended because my wife was out of town at his town. He tells me the call upset her and she got worried. I get home and talk to the manager named Andrew and tell him how upset I am. He said he can relate, but it is FFC rules that all this had to be answered, this is bull.
I told him this because I have been in the store before seeing other AT&T customers getting stuff update when husband not with wife and no calls required. I have only experienced two people in the Huntsville store since they opened that have good servie and none of them management.Your current manager is not customer friendly at all. He would argue over the phone. Now do you see what kind of problem you have here, many people would like the store to be more customer friendly.
It will be a long while before I step back in this store because I do not wish to support it because of its bad personel. I will continue to use Bryan and the Woodlands like so many here because of the friendlier staffs.

I was told that if I switched to AT & T high speed internet service that I would get a $100 rebate check for the modem that I was billed for which would make the modem free. This was not the case. After being on the phone for almost 2 hours I was then offered a $30 credit on my bill or I could hold and talk to a supervisor regarding the rebate I was offered.
I opted to hold and the lady in consumer affairs stated they did not offer me that deal and that she would be will to give me $87.05 for the inconvience but I would have to pay for the shipping which was $12.95 I informed her that I should not have to pay for shipping when I was told it would cost me nothing to receive the modem. I am so mad because I have now cancelled my time warner account to switch to AT & T and I did not receive what wast offered to me and also my internet hardly works it kicks me out every 15-30 mins.
This is the second time they have promised me a rebate and they never send any rebate the first time was in I think 2008 when U-Verse was fairly new in my area and they promised me a rebate for signing up for service and when I called to inquire about the rebate they had no clue of what I was talking about.

(1) I signed up for the $14.95 a month internet access plan. I was told that I would have to pay more at the start but then I would receive credits for the over payments in a few months. DID NOT HAPPEN! (2) I was told that I had to pay $100.00 for their modumn, even though I had several of my own already, but that I would receive a $100.00 rebate check in a few months. DID NOT HAPPEN!
(3) Several months later my mother died unexpectedly. Then after 8 months I had to move in with my father, who is going blind, to take care of him. When I called to cancel my service I was told that because of the circomstances I would not be charge the early disconect fee of $75.00. Since I had a credit I was told that it would take a few months to get the check sent to me. DID NOT HAPPEN!
(4) My November 2011 bill showed a $160.00 CREDIT! I heard nothing during December 2011. I had the service cut off and moved out midway through December. I received a LAST BILL in January stating a $55.00 CREDIT. (5) I went by the AT&T store outside the Beavercreek Mall, Beavercreek, Ohio). The person there called and talked to someone else and I was told that the statement was correct and that nothing more could be done for me since my account has been zeroed out.
(6) How can my bill go down $105.00 for only 2 – 3 weeks of internet usage, in December, that was suppose to be only $14.95 per month? Also, what good is a $55.00 credit or any credit when I no longer have AT&T? I was warned by many people no to go with AT&T but the sales lady was very nice and convenceing. I have sure learned a lesson!

It has been about a year and a half since I contacted AT&T to partake in their promotional ad for a $14.95 DSL internet special. I called AT&T on November 15, 2010 to be included in this special, and was told that special installations would have to be done before the special could take place. I scheduled an appointment for this installation on November 19, 2010 and received excellent service from the serviceman. However, it became obvious that after three months, AT&T failed to honor that special DSL rate.
When I received my February 2011 statement, I saw that the bill reflected such a high rate I decided to call to find out why there was such an increase from the previously quoted promotional rate. After talking to at least seven (7) different representatives and being placed on hold for as much as 10 to 15 minutes at a time, I was told there was no record of my every being given the special. In fact, there was no record of any serviceman being dispatched to my home for DSL service installation.
Although I have expressed my dismay regarding the decision that there was no record of the November 2010 promotional offer, I was willing to accept another offer with some type of credit for the error ($19.95). Several representatives told me they could not offer any credit from the previous error because there was no record of my request. Also, I was told that AT&T did not expect so many customers to try to take advantage of this offer, so they did not have the staff necessary to man this offer.
After several calls, I was told that the situation was being looked into, and someone would get back with me shortly. I have tried to contact someone/anyone regarding this situation for over a year now, but to no avail. I just wanted to let AT&T know that I needed to work out a plan with them that I could better afford. Nonetheless, I kept getting charged whatever AT&T wanted to charge me and no offer to work with me regarding these charges.
I have been a valued customer for over nine years now, and would like to have AT&T contact me to work out some type of credit arrangements to continue my phone service. The land phone service has been discontinued because of the DSL dispute.

To whom it may concern, My 83 year-old mother, who lives in Jacksonville, FL, is having a very bad experience with her AT&T service. Because of some health concerns, we recently moved her from a house she's lived in since 1953, to a retirement facility. I will tell you up front, that she doesn't like change, and doesn't do well with change. She has had the same phone # since 1953, and we were hoping she could keep this #, for sentimental reasons, and to have one less stress during this difficult time.
I went down to FL, to help her move, after Christmas, and on December 28th, 2011, I called AT&T, to transfer phone service. The representative told me, that to keep her old phone #, she would have to switch to U-verse. So I agreed. She proceeded to tell me that my mother wouldn't have service until January 20th 2012. My mother moved on December 29, 2011, and had only her cell phone, which doesn't work well in her new apartment. Then, on January 20th, she received a huge box of equipment that she was supposed to hook up to get her service. She said the box was so big, that she couldn't lift it, and had to get help to get it in her apartment.
She didn't know what to do with it, and really didn't want it, because it took up too much toom in her tiny apartment. My mother has a computer, but doesn't use it, and doesn't want to use it. She only wants phone service. On January January 23rd, I called AT&T, and literally spent all day on the phone, between getting put on hold, or getting disconnected, and talking to about six different people. I was very frustrated, and my mom was so stressed out and depressed, I was very worried about her. I told AT&T that didn't want U-verse or the equipment, and to switch her back to traditional AT&T service.
They told me that they could do that, and she could keep her old phone #, and she would have service, as soon as she called a phone # and activated her phone. Well she couldn't get a dial tone to do that. Finally, a new friend of her, an 89 year-old man, who is retired from AT&T, spent hours on the phone, and found out that to switch back to AT&T, she can't keep her old phone #. She is supposed to get service on Febuary 3rd.
I hope that my mother will not be charged for service, for the last month, since she hasn't had any service. I also hope that someone from AT&T can come and take away the U-verse equipment for her, at no charge. I am in Fort Mill, SC, a six-hour drive away, and am not able to do this for her. Your assistance in this unfortunate matter would be greatly appreciated. Thank you.

Well it all started the day I decided to get AT&T wireless internet, I go to the store and the girl there was either anxious to sell me a router or did not know what she was doing,because she charged me and said thank you and was on my way, so i get home and i called cust service, And they tell me i had to go back to the store to verify my id i dont live close by actually i live very far from the nearest store so i asked if there was anything they could do, and they did they tell me it is scheduled to be done in two days. So i wait and nothing happened so i called back apperently there was a mix up so they rescheduled it finally I get my AT&T internet connected so i think everything is OK.
Then I look at my bill and to start off I was set up in the 19.99 plan the pro plan and was getting charged 82.50 so i called to complain and they fix it so it was done after a while I was getting charged the amount I was told until now, they are charging me 35.57 for Nov and 86.10 for Dec I asked why and without telling me they changed the plan and they stated that they sent me emails when I didn't even get one now I am trying to resolve this problem and AT&T keeps hanging up on me or transferring me to the main line.
This is ridiculous I have been on the line for three hours now and they haven't been able to fix my problem.Help me please!!!!!!!!!!!!

Recently, I requested a MAC order to disconnect my existing DSL service and have new DSL service installed on my home phone line. The customer service representative was very happy to assist me in this request and told me the new DSL service would be up and running by Wednesday, November 2, 2011. It was. On November 10th I talked to Shawna from AT&T and had them disconnect my original DSL line, explaining to her I now had DSL service on my home phone line. She told me that would take a couple of days to take effect but they would pro-rate the disconnect to November 7th since I was already using the new service since November 2nd.
On Saturday, November 12th I lost both DSL services. When I called the tech services department on Monday, Ken told me he would find out what happened and call me back. I waited for his call and when he never returned the call I tried to call back. Unfortunately, not only was my DSL disconnected but now my home phone service was also disconnected. A tech came to my house on Tuesday to see why I was having DSL problems and told me there was nothing he could do without phone service. I finally got a hold of Jeremy at 10:45 for a reconnection.
He told me both lines were disconnected because I was deceased. I assured him I was not deceased and requested that the phone be reconnected. He did this and I was up and running within 30 minutes. Unfortunately, now my DSL was not. Jeremy didn't know why this did not come back also and sent me to Sara who in turn sent me to Brad in Little Rock, Arkansas.
Brad could not figure out why the DSL was not working either and sent me to Jason in Texas. Jason worked on the problem for a while, could not get an answer and sent me to Martin in San Francisco. Mind you, it is now 12:07 PM. I have been talking on my cellular phone all the while and using up my minutes (by the way it is NOT an AT&T plan). Martin finally explained to me that when they reconnected my phone service even though I have the same phone number, I now have a new account number, which in turn needs a new DSL order to be completed. In light of this, he, being tech support, cannot complete that request and sent me back to Carla in Chicago.
Carla, I may add, should NOT be in customer service. She was the rudest person during this whole ordeal. As I told her my story and requested to have new DSL service on my new reconnected, old phone number, new account telephone line, she informed me that DSL was no longer available in my area. It was strange to me that I had just had DSL service two days prior to this. As I informed her of this she continued to talk, very loudly, over me and said I could not have my DSL back. I explained all my neighbors had DSL, how could this be? She said I would now have to get U Verse.
When I explained to her I didn't want U Verse, I wanted DSL she told me I could not have it. After asking to speak to a supervisor and waiting another 20 minutes, she told me that one was not available to speak with and she would "see what she could do". She came back on the line and informed me she would put in a request for the DSL to be enabled again in my home but would not have an answer for me until late Thursday, November 17, or Friday, November 18, morning. Mind you this is Tuesday, November 15.
I have been a satisfied AT&T customer up until now. I work from my home so not only am I unable to work, I could not receive any phone calls on Monday or Tuesday until around noon, and I have used my cellular phone minutes on basically one telephone call to AT&T that lasted 2 hours. I would hope you would reconfigure your customer service to have it done locally again. In fact, Steve, another AT&T rep called from the Philippines on Wednesday night trying to get me some answers! Unfortunately, he couldn't either.
Jeff, the local tech who did come to my house was the most helpful representative in this scenario; one man out of six representatives in five states and over seas who was able to explain and help me.
Of course Friday came and left. I finally called Internet Services on Friday, November 18, at 6:00 p.m. Veronica, in the Chicago office, was more than happy to set up new DSL service for me. Unfortunately, she was unable to have it "installed" until Monday, November 28th at 8:00 p.m.
Not only did Carla, who told me I could not have DSL because it was no longer available in my area, did not return my call as she said she would, she also gave me false information that I could not longer have DSL and I now have to wait another week before it is installed. I feel if I would have placed the order on Tuesday when this all happened, I could have been up and running the week of November 21st instead of waiting another week.
After going to my local library to check my email, since I had no internet service, I found that AT&T had sent me a customer satisfaction survey. Only after filling it out with all dissatisfied responses did Nick, a representative call me on November 21st to see why I was dissatisfied. I told him my whole story but of course he could offer me nothing except sorry for my inconvenience.
Well, Monday, November 28th comes, still no new modem/router sent by AT&T. Finally at 4:00 UPS delivers the modem while a tech is here. He connects it and everything seems to be working fine. Tuesday and Wednesday everything is working fine. I am able to connect to work from my home. Thursday comes. I am able to work until 8:30 PM when the modem shuts down and gives me an error page saying something is in the DSL line/filter. I call tech support. 45 minutes later the tech, Don, ticket #G02398027, is able to reset the modem remotely. At 11:00 PM it happens again. I call tech support again, ticket #G02410072, but this time the technician tells me its outside my house on the DSL line after he had already "pinged" the modem. How can he ping the modem if there is a problem at the box outside the house? So, needless to say, I lost an hour of work time due to this outage.
I decided to trouble shoot myself. I unplugged the modem, waited the standard 15-20 seconds, and restarted my computer and it worked fine. Friday evening I decided to use my laptop to go online. Again, the modem would not recognize my wireless laptop. I had to restart the modem to reconfigure it. That worked. I feel the problem is in this modem not in my DSL line/filter. I had this line and filter since the end of October without a line problem. I have researched online thinking maybe I needed a firmware update or software update but couldn't find any. Most of the forums I was able to read on say this is a bad modem with nothing but problems. Personally, I think it is much slower than my original DSL service.
On Sunday, December 4th I received my AT&T U verse statement. It has charges of $183.30 for service dates of 11/28 to 11/30/2011. On November 18th at 6:00 PM when I spoke with Veronica from the Chicago office to set up my service, she told me the charges would be $19.95 a month for 12 months and that AT&T would waive the modem fee of $100 because I told her I had a modem and didn't need a new one. I was also charged a $36.00 activation fee, which if AT&T hadn't disconnected me because I was deceased, I would never have lost my original DSL service to start with!!
I spoke with Donna Dunigan on Monday, December 5th, from Chicago. Explained my billing concerns and she referred this issue to her supervisor, Mrs. Cox, who is to return my call within 24 hours. She did explain to me that the service was at $19.95 a month ($43.00 fee plus $23.05 bill credit). Although I was charged $4.30 for November 28-30. $19.95 a month divided by 30 days is only $2.01 NOT $4.30.

My wife and I have been an AT&T wireless customer since the release of iphone 3GS. For this period of over 2 years, we had terrible reception causing missing and dropped calls for both lines. At our house, we can't receive most calls. Upon the introduction of iphone 4S, we decided to switch. Before the termination(a couple of weeks prior to our billing cycle end date 25th of the month), I called AT&T regarding prorating the last month's charges. Initially, the CS rep told me I had to pay for the complete month even if I cancel before the billing cycle.
I told him that it does not make sense that I have to pay for the days that I'm not longer an AT&T customer and specially having to endure poor service for over 2 years. He checked with his supervisor and informed me that a final bill will be generated upon cancellation with prorated charges.
On Nov 4th 2011, I called AT&T to cancel my wife and my lines. The CS Rep again told me that I had to pay for the entire months. Then I repeat the same conversation and told him I had called previously and was informed the final bill will be prorated. After talking to the supervisor, he told me that the charges will be prorated for my wife and my line. However, I can leave my son's line(additional line) and only pay $9.99 for the remaining of the bill cycle.
On Nov 9th 2011, I called to cancel my son's line as well. Again I had to go through the same conversation regarding the prorated charges and the rep finally informed me the final bill will be prorated for all the lines.
On Dec 28th 2011, I decided to call AT&T since I still have not received my last bill. The CS rep again informed me I had to pay for the entire month. We went through the same conversation and pointed out to her that I had 3 previous called to AT&T regarding this issue. However, she refuses to accept that citing there is no prorating last month for pre paid customer. This completely does not make sense to penalize good standing customer that paying for the bill on time either month. I told her that I will only pay for the 10 days of usage for my wife and my lines and 15 days for my son's line.
I would like to see if others have experience similar issue. I plan to file formal compliant to PUC for this unfair business practices and poor customer service. I will also send this same post to AT&T via email and US postal mail customer service as well.

I called Att for computer service only and ended up with bundle. I received the bill and found out it was two times the amount promised. I lost some services I already had. the tv, and computer freeze and have to be boosted or restarted with start up repair. The telephone has about a 12 sec. pause after the number is dialed. The entire service shut down All the boxes blank and cause all the lights in the house to blank and the telephone shuts off and flashes. The telepnone voice flash the number on tv is the only thing work cannot check numbers or any thing. The tv keep recording one program cannot stop can only erase. Have not received any rewards for the entire bundle as promised.
The tech service is a joke they were out 3 times and wanted to be payed when they needed to come out again to fix what they messed up when the were out.

5/16/11 First I was not made aware that MacAfee was expiring or did expire, I don't read spam or popups, if I get a message that upgrades were ready to install, I would click install. I was online with several different service techs 3 of which remotely took over my computer, after those 3 could not repair my problem, I got a fella who didn't seem to know what he was doing, I told all concerned that I did not want to lose my documents or pictures. His first comment was we need to reformat your computer, I said don't you understand I don't want to lose everything. I asked him if he really knew what he was doing (job wise) I have been a customer of AT&T for many years, I need and expect respect.
I wasted over 8 hours of my time I ended up calling my local AT&T phone service, I just pushed a key to connect to whoever came on the line. I explained to them what my problem was, I had lost just about everything in my computer, no connection, couldn't type anything. After talking for a few minutes with her it was suggested that I take the computer into a Staples or Office Depot, which I ended up doing. I started out paying $29.99 for checking out the computer. They told me I have 100's of virus's & Trojans on my computer. I told them too I did want to lose any pictures or documentation, I lost my wife to cancer July 3, 2010 and there were alot of memories stored in it. They couldn't guaranty that they could save anything.
They said the total cost could be over $200.00 with no guaranty on saving anything. I asked them what a new computer compared to mine would cost, they told me with what I have already spent and try to download my pictures and documentation and Norton Anti-Virus software was $597.60 and that's what I did and I believe AT&T & ConnectTech should reimburse for this cost. I have all the receipts showing these costs. I am still paying Connect Tech monthly charges because I was told if I canceled the service I would have no recourse. I have not received any response to this problem. Everytime I call and ask to speak to someone aabout the problem, I get put on hold or transferred to a non-excisting dept.
When I call AT&T and tell them my problem with Connect Tech they tell me Connect Tech is seperate from AT&T. I remember calling AT&T tech support and them telling me I would have to contact Connect Tech for support, AT&T farmed it out to Connect Tech but I feel AT&T is responsible for Connect Tech, they hired them. I have all the imformation I was given from them including a Case#

To the AT&T Company,I cannot understand how you stay in business. Bravo for fooling the Apple people into letting you handle the iPhone. The iPhone is a wonderful thing. But your customer service is horrible. Actually, I think it should be called something else, because you're certainly not serving the customer.I am appalled. My daughter's phone that we've had since march broke. I pay for the insurance each month. Her phone just quit working. So, after getting the run around from several people, because apparently no one at your company has any records of a customer's calls or issues, I went to my AT&T store. That's right, 2 people in customer service said that since it was less than a year old, I didn't even need the insurance, just go to the store and they'll replace it.
Well, when I went to the store, waiting a half hour and told them this, they laughed at me. I believe the quote was "who told you that?". So then the guy at the AT&T store placed the order online for me for the replacement phone. I told him that my daughter is going to New York City and she HAD to have the phone by today, (Tuesday, October 25), so he asked if I was willing to pay $12 extra shipping to guarantee that. I said yes. I was told it would come in the mail by today.When I went to check on the order (they told me I could track it), my order said they were sending me a "headset".
I was concerned this was the case, so I called AT&T Customer Service (ha, ha), I talked to Stephen who said on his screen it said they were sending me a phone, not a headset. I have the screen shot of what mine said. He guaranteed everything would be fine. Said it would be here Monday, Tuesday at the latest.Well, surprise, my mail came today and it's not here.
I am just sick to my stomach. So I called AT&T (customer service ha, ha, that's so funny), and I talked to Cynthia. She then, I guess, transferred me because after reiterating the entire story, I was suddenly back at the main menu ("if you are calling about a problem with a different phone, dial that number now…"). I really think it is polite to tell someone if you were going to transfer them.
Next I talked to Ciera. Poor Ciera, I was pretty much a crying mess when I talked to her. I had promised my daughter her phone would be here by today. She is leaving tomorrow for New York City. I feel like I am going to have a heart attack, I am so upset. At least Ciera called the "shipping company" for me, she said they said it may be here tomorrow or Thursday. Well, that does me no good whatsoever.
But, I'm pretty sure AT&T hasn't done much good for anyone. Ciera did tell me I could take my new iPhone 4S back to the store and return it and only pay the $35 restocking fee. We'll be seeing if that's true because I plan on taking it back as soon as I leave work. And I'll probably get AT&T's signature line.." Who told you THAT?" Seems to be a way they can get out of actually helping anyone.I hear Verizon carries the iPhone now, I may check it out. Can't decide. I so love the iPhone. But I will NEVER, EVER, EVER buy another thing from AT&T, and I encourage everyone on the planet to stay away from them. They are horrible.
Their customer service is not even a joke. When we had US Cellular, they were at least very helpful. I wish they carried the iPhone. With Verizon getting in on the iPhone, I can't imagine too many people with stay with AT&T. Truth is, people are going to need help with things and if your customer service and your website are so horrible, eventually people will go somewhere else. I know that's what my family is going to do.Sincerely,Rita Krause

I called Direct TV about 4:00PM with a problem regarding connecting their Direct TV connection kit to our internet. I was transferred twice at Direct TV then once to AT&T. No one was able to help me. I was put on hold by an AT&T rep at about 4:50. It is now 5:45 and I am still on hold, I know I am on hold because there is still music playing. I was just hung up on. We just started our service Monday, October 10, 2011. As you can imagine, we are not very pleased right now. The first thing I asked the AT&T rep before switching to AT&T was whether or not the bundled program offered on demand and was told it did. That was one of the reasons we switched to AT&T.
I hope this is not the service we can look forward to for the extent of our contract. I want AT&T to be aware of this situation and I hope no one else has to go through this.

The new AT&T U-Verse they advertising for $14.95 per month the real cost per month is $48.95 but they have a program that they do not tell you that they give you a $23.00 per month credit back to you account for the 11 month up to a year. Equipment cost is $90.00 but they give to you for $75.00 but you have to hunt for a reward of $15.00, there router can't be buy in the store so if go broken after 90 day you will be spending another $90.00. Installation $36.00 that is not really installation you have to do yourself because if you want the technician to go to your home and do the job is another $95.00 for installation.
The first bill will be at your home is $174.95 for the first month and they sent you a welcome letter that you have to hunt for the reward bundle or credit back to you or you will be paying $48.95 per month and all the hitting fee, if you don't get this offers they hitting in the complicate web site, you will be stock with a big bill that other carrier can offer you for $39.99 without any hitting fees.

June, 2011 AT&T offered $250 in rebates for a U Verse 300 bundle including TV, phone and internet online. I had some questions so went to the local AT&T store and was told the store would give me the same $250 in rebates as online offered so I signed up for it there. I received 1 $100 prepaid debit card but have returned to the store 4 times and this week was told the balance of $150 was not available. I had been a Direct TV customer for several years and got great service. Never would have changed except for the $150 rebate offer. AT&T has terrible service and this is a warning for others.

In 2006 i put a no long distance account on my phone but apparently AT&T caught hold of my account and changed it so that it shows that i do have long distance which is not true. Because of AT&t's foolish mistake, it now shows that i owe $388.00. im asking you to take this fee off of my account because i was unaware of such actions taken place. it should be no hassle for you to discreetly remove these unnecessary fees from my account because i did in fact follow the neccesary procedures to remove the long distance from my phone account.
i am writing this complaint to inform you that i do not have long distance and shouldnt be charged such fees for a factor i did not use and for a factor i attempted to get rid of. please, correct my account so it will show that i indeed have no long distance and remove the fees that i have been billed for. please be aware that i have also contacted the federal trade commision, i am waiting to recieve a reply. there have been several people calling and hanging up on my phone also and many have been long distance, although i have not recieved the calls, it still shows that i have and i am very perplexed, please correct these problems and thank you for your cooperation

Since august 5, 2011 i stopped getting daytime calls to my i-phone. I have spoken to countless "technicians" at At&t who all tell me the same thing. "we're working on it". Today is 8-26-2011 and the problem continues. I am so frustrated and disappointed with this company and will tell anyone that I can not to use them. The last person that I spoke to had a weird accent, very difficult to understand and put me on hold, then I was disconnected. I sorely regret the day that I ever began with this company and would just like for someone to tell me how to cancel, which I've tried to do and they won't instruct me on what to do!!!

My name is Greg Stephens, I've been an AT&T DSL customer going on my 6th month. AT&T are ripping me off too! I've read hundreds of complaints from AT&T customers. I'm posting this message on every complaint site and to every dissatisfied customer. I'm sick and tired of taking it in the @$$. I want a class action lawsuit against AT&T. Get on your Face Book and tell your friends and have them tell their friends. If you're interested my e mail is gregstephens1956@yahoo.com If we get enough people to stand up to AT&T then I'm sure we can find an attorney online. This has got to stop!

About July 28th we had a storn in Shebville,Tn 931 684 0238. So after six days calling and reporting my phone and DSLis down. I was driving to nashville and found a worker from AT&T and he sent somebody out but tono avail as usual. He he said it was in the box where the problem was at and that he could fix the phone but he needed another part to fix my dsl.
So he called another AT&T worker that said he had the part. Your worker left to go get the part and has never came back. This is ridiculousand you cannot taalk to a human. The service is lousy. This is just Bad Customer Service from AT&T DSL Internet.

So I just gave up after 3 1/2 hours trying to speak to someone at AT&T to set up a time to disconnect my home phone service. I tried to go about it online and found that I wasn't allowed to disconnect online, though it was possible to sign up for the service online without ever speaking to anyone. For such a large company you would think that they would have someone sitting at a phone to do this kind of thing. I am tempted to just stop my payments and be done with them. There is no excuse to leave someone on a phone for that amount of time. I feel sorry for whomever I speak to if I decide to call them another day.

At&t dug my yard up over a 2 months ago, left a pile of dirt sitting there with an open hole in my yard for a nother month, finally someone came to fill the hole in and done a very poor job. now my yard has sink holes forming where at&t dug up my yard. I have called verious times just to be blown off no one has came to put my yard back in the condition they found it. I have ticket#s 0005014 also ticket# 0490151, they are very nice on the phone but seem to refuse to do the work. I simply want my yard back the way it was before you dug it up.

For years I have been able to access my email with my email address & password. As of today AT&T has screwed the whole approach up enough I have tried multiple times to access my email. I have followed AT&T instructions on how to change my password and now that does not work. I miss the old days when all AT&T could do was screw up your telephone. Now that they have expanded into the Internet the can screw things up on a world-wide basis as apposed to just the US. AT&T you are a shameful an deporable company. Don't worry, you guys will get so out of hanjd that the govermentt will have to come in and bust you up just like we had to in the 80's.
To bad AT&T didn't learn it's lesson teh last time.

We have a business phone with AT&T. We changed suite address in the same building and started getting double billed by AT&T. When we called to complain about the double billing the next action by AT&T was to disconnect our phone. We called AT&T when we became aware of this late Friday 7/29/11 and we were told we would get a callback on the following Monday 8/1/11, otherwise there was nothing they could do. So the phone remained disconnected over the weekend. On Monday morning when we called we were told that the phone was disconnected because of an outstanding balance and that due to the double billing the balanced had been adjusted with some credit given to us.
Further we were told that the service would be turned back on by 2:00pm on 8/1/11. As of 6:00pm 8/1/11 this has not been done and now we are getting more excuses. This is unacceptable.

August 1st, 2010. To Whom It May Concern, I have been without AT&T Telephone service for about a week. I called in Tuesday,July 26th, and was given a Srvice Call promise for sometime,over the next week, maybe as late as Sunday, or Monday. I went a week without my telephone. Today, Monday, August 1st, the Service Tech finally came. He worked on the side of the house awhile, and then came in, and said there was a short in one of my telephone wires. I said that we needed to check my telephones to see which one it was.
We did, and he decided that it was the telephone line upstairs, as it was the only one that did not have a dial tone when the other phones were unplugged. He said that phone was bad to throw it away, I did. He said that he had to go back out side and pull the wire with a short in it, now that he knew which one it was. When he went out side my front door, I still had a dial phone on two phones, one that I had taken from the kitchen,(which was working),up to the bedroom,(I checked, and it had a dial tone), and the phone down stairs, in my tv room. Both phones had a dial phone when he went out to work some more.
I heard him working on the side of the house for awhile, then he got in his truck and left. He did not come back in to check his work.
Later when I tried to call out down stairs, I had no dial tone. I ran up and checked the other phone, and it did. The Tech pulled the wrong wire, and I can not hear my upstairs phone ring from down stairs.It gets worse.
I called AT&T #1 888-757-6500 at 5:20 PM, and listened to Your recordings until, 6:30 PM, 1 hour, and five minutes until Vernella answered. I explained to her everything that had happened. She said she was transfering my call to the Service Repair Dept, I begged her to stay on the line, but I heard a "Boop…Boop…Boop tone,and then my cell phone went dead, I was disconnected.
I think I deserve better service that this. Fifty years ago, Bell South would have had someone out here the next day. I know there are more telephones now, but that is not the whole truth. I remember in the 1990's when AT&T cut off six thousand jobs. I am highly dissatisfied with Your shoddy service, and justly so.
Hopping Mad
Clifton A. Bode

Had phone line for 20+ years with AT&T. Had home phone removed as it was not being used and was not working. We had been told 3 times by the original person that there would be no interruption in internet service and later was told several times that it would be corrected. Later we were told the Internet was hooked to it and they had to reset everything. (they left my business phone line, fax line going ). Wednesday of last week, 6.22.11 was the first date I was not able to use internet in the home that I rely on for business. I requested service from AT&T on Wednesday 6.22.11. They talked and I listened and then I had to call back many times as it was not working.
I called back on Thursday and Friday and Monday and Tuesday with no resolution to date. Friday a technical person was to have come out and did not. On Monday 6.27.11, after I called and explained again a tech came out and placed a splitter on phone line for internet stating that that was the DSL line. Modem then showed up as Ethernet was green as was DSL. I could still not get into internet. 3 more calls on Tuesday to get internet going with me telling all the different service people the same story and was finally told not to be upset and that it was a connection problem again and would need a techinical person to come out again between noon and 4 pm. I cannot tell you how many business hours lost, had to take off three days for tech support that was to come out and still nothing. It is now 6.28.11.
After my call again this morning and was told another tech is coming out as it seems to be wired wrong. I lost business for 5 days. missed days 3 staying around waiting for technical person and worry over being laid off because of this. I was told today that I may have to pay if this is not fixed on the outside. I am so upset with AT&T, their initial phone answering machine which is irritating mechanical machine that only made me angrier and did not apply to most of what I wanted. I told my story at least 7 times to service people, tech people, testing people and they basically did not care or I would have got resolution. I am tired to repeating myself and stating same issues over and over again , of telling my employer this is the day and having it go bust.

Had AT&T home phone service for over a year. My monthly bill would come to $55 a month, which included all taxes. I felt that this was a little too much, seeing that I had two cell phones with AT&T and was paying over $200 a month for those phones. Anyhow, I called AT&T to discuss options to reduce my home phone bill. The first representative I spoke with informed me that he had a plan that could save me around $15 a month. I was expecting my $55 phone bill to come to around $40 a month on this new plan. Well, long story short, my monthly phone bill went up (even though I had unlimited local and long distance calling).
My bill went to $85, next month $65 which there was no rhyme or reason why my phone bill was a higher (and different) price each month. I spent countless hours on the phone with customer service trying to rectify the situation. After each call, I was assured that it was taken care of, and unfortunately each billing cycle it wasn't. I became so frustrated that I just canceled my phone service, because I don't have the time, energy and money to be consistently illegally ripped off every month. I probably won't pay my last phone bill and will inform the credit agencies that AT&T was fraudulently charging and making up their own price per month for service.

I have been trying for four years now to get namr corrections made on my AT&T home phone service. My father passed four years ago so I have been trying time after time to get the phone service at my residence transfered into my name. Well everytime I call I have to give my fathers info (since I am the one who has alway handeled and paid for the service since day one)well long long story short AT&T has yet to correct the situation they dont listen to what there customers are telling them they add services not requested and if you ever try to call them get ready to be on hold for a small eternity…..AT&T really sux in my opinion and Im ready to call Vonage and give them a try

Had AT&T service, upgraded to Iphone that didn't work.. after 4.5 hrs on phone with cust service got them to take it back w/o charging me… Then had soooo much trouble getting a phone activated so I would have a phone to use while the IPhone was being sent back.. still haven't shown where they have recieved the Iphone back, numerous calls to cust service and can't get anything resolved, meanwhile my phone works sometimes and sometimes not,, a big deal considering this is my life line for work.
Anyway, called today to tell them to just turn it off and I would get another carrier and of course they are going to charge me $349.00 for ending my contract early because they still show me having an upgrade. Can't every get anything resolved by calling customer service… so I'm just stuck with shotty service on an old janko phone and paying a full premium bill until they decide they can work something out for me. I WILL NEVE SAY ANYTHING GOOD ABOUT AT&T. They haven't even attempted to fix the problem….

On June 10, 2011, our local DSL and phone lines were cut by a local traffic accident (the DSL Phone Lines were cut). While AT&T sent out its technicians to repair the line and hardware, it made absolutely no attempt to restore local residents phone lines and DSL. Some neighbors were brought back on line, while the majority (from an actual Technician at AT&T) were not, and our house was one of them. After almost a week of no phones and DSL, I went to the AT&T website at work and set up an appointment for service for June 18,2011.
While I did demand a week's refund for lost service and received it after making a formal on-line complaint to AT&T, I am still outraged at the arrogance of AT&T and will now make it a crusade to contact my Congressman and Senators and inquire about anti-trust issues. How is it that our country is becoming more like Russia in terms of fewer (remember the 19th century oligarchs) companies to choose from regarding phone and DSL, as well as other associated services?? Verizon is almost as bad when it comes to cell phones.
What choices do we have and why can't our Congress put forward bills that will allow increased phone, cell, and internet provider competition, with better customer service, at a lower cost?? It must be due to the power of the lobbies in the US. Yet, American consumers like myself don't complain until it happens to them. I say that word needs to get out about AT&T (SBC) and it begins to happen now! Time for the kitty to begin hissing…..
Thank you!

I'm from Dumas, Texas. I have a iPhone 4, so it's 3G compatible but we have no 3G here!!! I was told my AT&T themselves that we would get 3G by the beginning of the year 2011….it's June no 3G! Your competitors Verizon and sprint have 3G here n Verizon has 4G I'm stuck in a STUPID contract with no service and I know of other people who might brake there contracts I'm telling all of my friend to not get AT&T prove me wrong! Get 3G service in my area AT&T already!
On November 8, 2011 I purchased 3 iphones. I picked them up on November 10, 2011. They were returned on November 14, 2011. I was originally promised an instant refund if they were returned within 14 days. I have been calling nearly everyday since then and have been told that the refund was being processed. Today January 25, 2012 I am being told that if they refund me I would owe them money. If I only had the iphones for 3 days how that is possible. $354.00 is what Sprint owes me.
Is there anyone that can explain this to me. I can't afford to give over $300.00 to a corporation. I lost my job and returned these iphone within the time alloted.

OMG, Im so pissed I could scream! Back in March I called AT&T to discuss a discrepancy on my phone bill – I was later advised about all products and services.. at the time I was with Direct TV – the representative was very knowledgable and I was very much interested in switching to U-verse – I was offered a $250 cash rebate for doing so and was advised it would take 4-6wks to obtain my "postcard"…so I waited. April I called due to lagging wireless connectivity – I was persuaded to upgrade my AT&T internet and was offered a $20 gift card. (I took it) also inquired about the $250 – in which I was told, it's still processing.
This morning, I logged in to AT&T to check the status of both rebates – the $20 gift card expired, and was told the $250 never existed – I was told I am eligible to receive $100 rebate and getting over $400 off my bill each month. WHAT THE HELL~!!!! The rebate the ONLY reason why I switched. The AT&T representative was very nice, and she did reactivate the $20 gift card, but told me because I called today… IT WILL NOW TAKE 4-6WKS TO OBTAIN MY $100 GIFT CARD. Really? My bill is $210 per month – I have automatic billing set up so they will always get paid on time.. and now i have to wait an additional 4-6wks?
I'm angry and hurt.. I appreciate being scammmed!

getting respect out of at&t costumer service is just not going to happen. at&t suffers from the same problem they always have, arrogance. when congress broke up at&t years ago it was because at&t owned all the transmission lines. they could care less if you were happy with your service because they were the only way to make a phone call. today they still operate the same way, except they now black mail you into excepting bad service, at&t can and will enforce the contract you signed. the only way to stop at&t from telling you to go to hell, is to tell them to go to hell.
once your contract is up, look for a phone co. not affilitated with at&t. they spend millions to pretend they are a good co. but anyone who ever signed a contract knows better. when their stock price starts falling, then and only then will at&t change.

On March 22, 2011 I called AT&T to inquire about signing up for a package deal for TV, Internet and Telephone. The Person I talked to was John and he gave me a phone number to call him back if I decided to purchase. I called and he didn't answer but called me right back and in our ensuing conversation he told me I could have a package deal for AT&T U-Verse U200, phone and wireless internet for $90.00 per month, including taxes and no contract. He did not mention there was a 6 month or year this price was good for. The service was installed on March31st.
I did not receive a bill and until I received a cut off notice for $436, did I have any idea. After calling AT&T and complaining, They credited me for $100 and I had to pay $146 that day. They said they were billing me online, which was I was not told. I demanded a paper billing and they said they would do that, but my AT&T monthly bill would be $190.00. I was on the phone with several persons and Josh from billing told me it could be brought down to $108.00 plus tax. I said that would work. I still didn't receive any paper bill and so on June 3rd, I talked to Diane and she wouldn't back down on the price of $190.
She finally said I was able to get their promotion and brought down the monthly bill to $135 plus taxes. She also said I should have been getting a paper bill. Also she said she was sending me a $100 VISA card. I was at first told I would get a VISA card for $250, plus get HBO and Cinemax free for 3 months. I never received either of these things. Every time I talked to anyone I got a different story. I am thoroughly disgusted with AT&T and am in the process of looking elsewhere for service.

I wanted to switch to AT&T Uverse last MLB season, but they didn't offer PeachTree TV. We are huge Altlana Braves fans and MLB fans as well. Then I discovered that FSS and FS were going to cover the games so I decided to switch to AT&T Uverse. I related my story about Peachtree TV to the AT&T sales guy (Keith Moore) and he said, "Yes, FSS and FS are carrying the games." He neglected to tell me they were all blacked out. Not only Braves, but Yankees, Mets, Reds, Indians are all blacked out. I live in South Carolina. Not likely I'm going to hop in my care and go to NYC to see a Yankees' game. And trying to get a support person on the phone is nigh on impossible. We are swithching back to TWC.

I ordered internet service from at&t on 6-02-11. I was given an account number and was told I would get my moderm by ups by 6-7-11, and that to call the 877 number to activate service by 7pm on 6-7-11. I never received my moderm and no email confirmation or anything. I called att on 6-8-11 and was told no ordered for service could be found. I also was told I wasn't suppose to be given an account number when ordering, but an order ID number. I had to give all my personal info again, and the at&t rep continue to misquote my info back to me. It seemed like a game to him.
I decided to call and speak to a different at&t rep 3 hours later and was told my first order didn't go through cause of credit. I just checked my credit scores and all 3 agency shows my scores to be over 700. The only at&t rep that seemed to be concerned and did the right thing was the one that cancelled my order. At least I hope that to be the case.

OMG where do I start with phoneclaim.com/att??? Defective AT&T phone from an insurance claim… they are going to send me a "charger and battery" for keys that don't work???? Two phone calls, half hour the first one only to be cut off and have the jerk not call me back, then to call three days later and be told, "no, you never called.
We keep a record of every call and visit to the website phoneclaim.com/att and you didn't call"… and resolution? Send me a battery and charger…. For an AT&T phone that hasn't worked since I got it!! Second complaint is NO ONE TO TALK TO ABOUT COMPLAINTS!!!!! Daughter alone away from home for first time in life.
I've been an AT&T customer for SIX years and now all of a sudden AT&T insurance (Asurion) needs a signed NOTORIZED affidavit, copy of my license, copy of my bill so I can get my daughter who, once again, is out of town for THE FIRST TIME IN HER LIFE…. not out of town, 1200 miles away from home in flood ravaged, tornado ridden tennessee with NO PHONE… a replacement phone for the one she DOESN'T HAVE. I know I may not be making any sense but I am SO TICKED OFF RIGHT NOW with phoneclaim.com/att!

I am writing this letter to express my great disappointment with the service that I have received from AT&T regarding my order for internet service at my residence. At the beginning of March I called to order new internet service and cancel my existing service of phone and internet. I stated to the person that answered the phone, after I had chosen DISCONNECT as the option, that I wished to disconnect my service and open up a new account but she told me that it would be much easier for me and quicker if I just transferred my service and did not disconnect it.
She assured me that the line was set up for Internet and that the person that had lived in this location before me had it and it was just turned off so it was just a matter of getting someone out there to turn it back on. That was far from true as it turns out when she transferred the account she inputted it as a Business Account. A few days later I received the Modem and other equipment. When I called a few days later I was told there was no such account in the Residential Phone area. I then spent hours each day trying to resolve the issue.
Finally, I got someone that did some research and found that the account was set up as a business account and that is why I was not able to get any answers regarding this. I was also told that it was not just Internet but also phone service that I had gotten. I explained that I only wanted Internet service and her suggestion was to cancel that order and start a new one as a Residential account. I was told at this point it would be another 2 weeks until someone could come out to turn on the Internet service line for me. I came home one day about a week later and saw an AT&T technician on the pole outside my house and he told me there was some problem with the line that goes to the box down the street and he would have to put in a service order to resolve this issue.
I asked him how long this might take and he said he would try to get someone out the next day. After 3 days I called customer service and was told there was no such order on my file and they did not know why someone would tell me that there was a problem with the line. Also I was told at that point that there had never been internet service at this location in the past or phone service and she did not know why the person that had originally taken my order would tell me there was. I was then asked for an alternate contact number in case I got disconnected. Well 2 minutes later as I was put on hold the phone disconnected. Nobody called me back so I went through the whole process again of calling and talking with someone.
I have to say I have spent so many hours inputting my phone number just to have a customer rep ask me for the number again. Then I get asked for my address, my first and last name and then the last 4 digits of my Social Security Number. I can't believe that there is no way for me to talk to someone that I have already explained everything to. No last names can be given, no extensions are available. No locations as to where the Rep is located are allowed for Security Reasons. I think that is so unfair that your company can ask me for all my personal information but I am not allowed to even know who I am talking with.
Well back to my experience with your company. After this last time of talking to another Rep I was told that the line needed to be "Trunked". Since I do not work for a phone company I did not know what that was nor do I to this day. I asked the Rep if she could help me get the Internet hooked up and again I was given another date. That day came and went. So now we are into April. All of March has gone by and we are into April. I was given another date in the middle of April. Again that day came and went and nobody came, nobody called, nothing. I then received another package from your company with additional filters and equipment. I called again and talked to what now has to be the 30th person regarding hooking up 1 internet line.
At this point I explained to them my dissatisfaction of the whole process and explained that I did not want to go forward with AT&T and instead would go with Comcast as I could have that set up in one day. I also stated how I had been a customer with your company for over 35 years and that I was so disappointed that a Communication Giant such as yourselves are not very good at communicating with customers. At that point I was asked what it would take to keep me as a customer and make me happy. I said that I would love to have a jack moved in the house next to where I wanted to have the computer set up. I was told that they would install a jack for me at no charge when they came to figure out the internet line.
I asked the Rep is she had the authority to do this and she assured me she could. At that point I was feeling satisfied with the solution even though it had been so long in coming. I was told that the person would be at my house on April 25, 2011 between the hours of 7:00am and 12:00 noon. I waited home all day and at 12:30 pm I again called a customer Rep and was told that my appointment was confirmed for before noon and that I should be patient. I explained to her that it was already 12:30 in my time zone and then I was put on hold. About 10 minutes later I was told that she had contacted dispatch and the tech was running late and that they could not tell me when they would get to the house.
Just before 2:00pm I got a call from the Tech saying he was running late. After he showed up at my house I explained to him the situation and that this was supposed to be a no charge visit. He then told me that the number I had been given was the wrong number. He said alright and went about get the Internet Line turned on and installing the Jack. By the time he left I was able to get on the Internet for the first time since my first order in the beginning of March. I was really happy at that point. So the first day I could actually get on the Internet through AT&T was April 25, 2011.
3 days later I go by my old house and there is a bill from AT&T in the amount of $89.02 for the number that was never working at the new house. I then spent another few hours calling Customer Service and finally talked to an Allan regarding my bill. He credited me the amount and confirmed my new address on Center Avenue and assured me that any new bills would go there. I asked him to check to see if I was just getting Internet service on my new account and he confirmed I was. I then expressed my concerns about the no charge jack installation since I just received this erroneous bill and he checked on my account and said he could see the work order and that there was no charge for it and that my new bills would be for $21.58 per month and all new bills would be sent to my new address.
About 2 weeks ago I was unable to get on line and called the Internet Department for help. The Rep was very nice and spent over an hour with me trying to troubleshoot my problem. She said she was unable to detect my modem and there was nothing else she could do but send me out a new one. She told me that there would be a packing slip for me to return the old modem in the box that the new modem would arrive in. Well a few days later a new modem arrived with other equipment but there was no return package slip in the box. I now have 2 modems, about 12 filters and other items in my possession.
On Monday, May 23 I went by my old house to check the mail and there was a new bill from AT&T for my new number for $311.09 I again called Customer Service and was told that I owed $289.51 plus my internet service and that nobody has the authority to give me a free jack installed at my residence. The bill doesn't even mention a jack. It says Charge for deregulated wiring in 3 categories ranging from $260.00 to $4.25. I explained this to the Rep on the phone and she was so rude and told me she did not know what these charges were but that I was responsible. I then asked to speak to a supervisor.
She told me that she was going to put me on a Hard Hold. I asked her what she meant and she again said a Hard Hold. I explained to her that I do not work for a Phone company and did not know what that meant. She then explained that it was hold that I would hear music while I waited for a supervisor. Well she did not put me on a hard hold. I could hear her talking to her supervisor that she was going to keep me on hold until I hung up. She then said she could take care of the issue but didn't like my attitude and laughed and then came back on the line to me and said she was transferring me to her supervisor. The Supervisor got on the phone and said that she would credit me $85.00 but that is all she would do.
I asked for her Supervisor and was told that I could not speak to them. I inquired to why and was told to hold. At that point the line went dead. I again called back and talked to a Mark who said he would put in a request for someone to call me. I am still waiting. Yesterday, May 25, I called customer service to check on an update and talked to Annabelle. She said she was unable to help me but would transfer me to the Repair area as that is where the billing came from. She transferred me to Michelle but it was in the Uverse department and she was not able to help. She then transferred me to the billing department who said he could not help and I needed the collection department.
He said he would transfer me and instead sent me to the same automated system that I had started with 2 hours previously. I then found the number to the person that installed the Jack at my house. I called him up and he remembered doing the work. When I asked him if he remembered me saying when he arrived that this was supposed to be free of charge he confirmed hearing me say that. He then went on to say that everyone tells him that and that he had every intention of sending in a bill for the work. I wonder if everyone that tells him that it is supposed to be free of charge is because that is the answer they get from a Customer Service Rep. If I had known that I would have been billed even $1.00 (One Dollar) I would have asked him to leave before he even started the work.
I have spent at least 3 hours each week since I first called to set up my service. I can not tell you how frustrating it is trying to resolve an issue with your Company. It is so disappointing. I have to say that if just one person had called me in the past 2 months to say that they were sorry for the inconvenience, sent me a note or anything it would go a long way to making someone feel better. Unfortunately I have found out from some of the Reps that although they ask for an alternate contact number in case there is a disconnection once you are disconnected they are immediately transferred to the next person waiting in line and are unable to call anyone back.
When your Customer Reps answer the phone they always say something like "How can I make you a very satisfied customer today". Well that is a great motto but I feel that either your reps are not given the authority to do what needs to be done to help a customer or that line is bogus. It is so disappointing to see how this whole process works. At this point I want the $289.51 removed from my bill, I want a letter stating that this was done, a written apology over this whole situation and a contact name and number to someone that I can talk to if another situation like this arises again.
Thank you for your time on this matter.
Sincerely,
Paul Gregory
EMAIL: PAULGREGORYREALTOR [at] YAHOO.COM

AT&T is over billing me and they told me that the 2nd payment would have been least then 80 dollars turned out they where lying it was still 80 dollars. Some times when I tell them I want changes or cancellations they hang up the phone. I hate AT&T they are a fraud. AT&T need to be shut down and sent to court and forces to give customers there money back. They try to over talk you over the phone and always saying they can not hear you so they can discuss your case and try to change the way they talk to you. I want to show my bill and speak to some one in person because over the phone AT&T plays games and I will never do business with AT&T for a residence service or a business service. I want to talk to a lawyer to get my money back.

I was with Verizon for 10 yrs, never had a problem with their service at all. When AT&T called saying they could give better service for alot less we took the offer since money was a little tight. Since we were cancelling our Verizon contract early and had 3 lines At&T offered, via written communication, to give us credit for all the early cancel fees. I got my first bill not credits for the cancellation fees, I called AT&T and was told the sales rep that promised had left and they could not confirm the credits, even though I had email proof. After getting nowhere I dropped the issue. Only 1 phone on my account has data plan.
3/15/11 I needed to add a 4th line. I went into a local AT&T store, gave them authorization to add a 4th line for an additional $9.99p/m picked a simple flip phone, with no data plan capabilites. I specifically stated that no data plan was needed 3/16/11 I left for vacation out of the country for 3 weeks. On returning i get an $840 cell phone bill. When I checked the bill, I found that not only was a line added, but data plans for this ph (that did not have data capabilities), but the other 2 lines on my account were added data plans, some unlimited voice-voice plans, unlimited SMS plans TO EACH PHONE.
To make it worse, my personal phone, that was not due for upgrade until 2012 had a contract renewal and upgrade to an I-Phone. I went back to the store and asked them to remove all the items that were put on. Of course NO ONE knows how they got put on. While standing at the store they went online and told me they had changed the phone back to my regular phone and that all the additional charges would be removed. weekend and half later I get a notice from AT&T that my service will be disconnected if Ididn't pay the $840. I checked my account online and discovered that not one thing had been changed.
So I have no idea what they were doing while I was at the store but they did not do what they said they were doing. I called AT&T CS direct, spent over an hour on the phone trying to convince the CSR that I did not have an Iphone – no contract – thank fully the women was nice and removed all the unauthorized additions and changed my phone back. I am going to switch back to Verizon. I do not trust AT&T. There business practices are deceptive and there is no one to complain to as the stores and CSR's on their CS lines dont give a dam. I do intend to file a complaint with the attorney generals office and bbb.
I recently discovered another person who has been having similar problems for the past 6 months.

AT&T is the acronym for American Telephone and Telegraph Company. As I write this, I am waiting for an AT&T representative to come and repair/replace one of the boxes (made in China) which failed after only 5 months. This is after I called AT&T customer service (a call center in India) and this was after my service was down (the loss of my telephone, internet and TV services) that was due to a "network" error that was not fixed until the tech in (again) India was at work (my service was down for over 10 hours, approximately the time difference between USA and India).
The AT&T call center (again in India) scheduled an appointment for a service tech to come out and check my equipment the following day because after the "outage in my area" was addressed the equipment (made in China) did not come back up. After waiting the 4 hour time window, I finally called and asked where the tech was. The appointment was canceled for reasons unknown. This was from an AT&T customer call center located in Canada. At least I could understand that person's English. I am currently writing this as I continue to wait again during another 4 hour window for a tech to perhaps show up.
If you go to their web site for open positions, at least in my area you are required to be bi-lingual in both Spanish and English. When you call AT&T, you are prompted for Spanish first and them for English. As an American, I ask all Americans to stop supporting economic terrorists (companies that outsource jobs to overseas and other countries) such as AT&T. First they are crippling our economy by not employing Americans here in the USA and by purchasing their equipment produced in other countries (China-I guess you get what you pay for which is why it failed after only 5 months).
And AT&T should change their "A" to "I" (India Telephone and Telegraph) or "C" (China Telephone and Telegraph) because they no longer stand for America. Again, the poor service and equipment is produced/provided by countries that employ incompetent people which is evidenced by the poor service.

Where shall I start? Maybe I'm aggravated that every week I get at least two brochures in the mail from AT&T extolling the virtues of U-verse, with some outlandish price advertised. The brochures and letters from AT&T have been coming for the last year. Obviously, if they are sending them to every house in the country,(or even 1/10th. of the households), it's costing them gajillions to promote their product, a product that is, (as far as I can determine), NOT being accepted by the public. (Well, maybe it's being purchased by some folks that don't know the value of money because they are making more $$$ than they deserve).
Regardless, whether AT&T mail advertises their U-verse alone, or in bundles, if you go to the televison, you'll see them advertising the very same thing at $20-$30 less. There are those folks out there that have virtually nothing going through their heads, don't have a useful outlet for their free time and can sit hour after hour watching crap on television. These must be the people that have agreed to pay the big money to AT&T. There's no fixing stupid. For those folks thinking of spending their childrens inheritance on U-verse, GO TO GOOGLE AND TYPE IN "U-verse scam" That should give you a few things to think about.

What AT&T calls customer support is a misnomer, based on my past experience calling for "support", I've found out that there is no real support. Recently, after going through all the standard support Q&A and unplugging and then reconnecting the HDMI cable, at the request of the rep, several times, I was told that I have a bad HDMI cable (which they supplied upon installation just 4 months ago). After hanging up with the "support" rep, I went back to my TV — that still had no picture, just static/snow on the screen — and I decided to try unplugging the power cord to the TV and then plugging it back in again, then I pressed the AT&T button on the remote control.
I can't explain why, but this resolved the issue and all of a sudden I had a picture again and all the channels were available. So, obviously, the HDMI cable wasn't bad! Guess I'll have to figure out if there is some sort of ritual you can offer to the TV gods, since the traditional support route through AT&T does not work.

I have been with Verizon since about year 2000. I have at times had 5 phones on my plan allways paid on time. I was without any warning sold to att. I had to spend two sat. mornings with my husband at Verizon and att stores trying to figure out what was going on,this is my precious day off. I don't allways get sat off, going back and forth between Verizon and att to figure out when this was going to take place I had felt I had to put up a fight to stay with Verizon when really they sould be nicer to a client that has been with them for this many years.
My husband on his day off Friday spent 3 hours between Verizon and Att returning these phones we did'nt want from Att.and after all that we had a new plan he did'nt even know what plan and we lost our old plan I liked. We were treated like morans when we were trying to keek our phones we lost the nunbers, passwords. We had to program all that back in. All to stay with Verizon and a plan he did'nt even understand by now. I felt we could of had a heart attack over all of this we were very upset that Verizon did'nt treat us with respect and made us feel like we were people not a number that they had to cut down.
Well It was a very upsetting situation and caused a lot of stress to my husband and I that are older and we have been faithfull to Verizon paying our bills through the years. Badly handled caused a lot of stress I'm just glad either my husband and I didn't have a heart attack over this we were close at times. The people that tryed to help us at Verizon they didnt even know what was going on but they tryed to help, we know its beyond them they do what they can.

I am here on a visit VISA for a limited period. I got a AT&T go phone prepaid. Everytime I charge $15, the money just vanished without my making calls. Today morning I added USD 15 at around 09:00 hours and by 17:00 by balance is $4.26 I have not made any call nor received any between 09:00 hours and 17:00 hours. The same thing happened the last and the one before that also. This time visited the website and got someone by name Pilar on chat. I am reproducing the text chat below: Thank you for your patience! An AT&T sales representative will be with you shortly. You are now chatting with Pilar, an AT&T sales representative.
Pilar: Thank you for contacting AT&T Online Features Support. How can I help you today?
Suresh: Ok I have go phone prepaid
Pilar: I'll be happy to help you with your question.
Suresh: My number is 408 858 2477
Suresh: I keep loosing money.
Suresh: The last is today
Suresh: I paid $15 this morning
Suresh: I have not make any calls so far
Suresh: but now my balacnce is $4. something
Pilar: I'm sorry, but for your protection, I am unable to view or make any changes to your account.
Suresh: what do I do?
Pilar: And I'm sorry to hear that. Customer care can help you with your charges.
Pilar: Would you like the number to customer care?
Suresh: Everytime I add $15 the money just vanished even before I get to make any call
Suresh: I would like to
Suresh: 1. Get a history of my payments and billing
Suresh: 2. I WOULD LIKE to make a written complaint about worng charges
Pilar: I understand.
Pilar: Please call Customer Care at 1-800-331-0500. They'll be happy to help you. Hours of Operation for Customer Care are: M-F 7am-1am, Sat 9 am to 7 pm, & Sun 9am to 10 pm CST. You can also reach customer care by dialing 611 from your phone, if you are able to.
Pilar: Is there anything else I can help with?
Suresh: Can I have the mail Id and surface address please
Suresh: I don't want to keep hearing the story of a machine
Suresh: that does not evn understand what I have to say
Pilar: I can certainly check on the address for you.
Suresh: I have tried several times and am quite unhappy about it
Suresh: great I am waiting
Pilar: I'm sorry about that. I'm looking up the mailing address for you.
Suresh: Ok I am waiting
Pilar: Thank you for holding.
Pilar: I'm sorry, but there is not an address available. You can call customer care, though.
Pilar: Is there anything else I can help with?
Pilar: Thank you for choosing AT&T. Have a great night!
The chat session has been closed by your AT&T sales representative.
You are not currently in a chat session.
You are not currently in a chat session.
The person could not wait for me to complete my chat but closed the chat session so as to avoid my request
I want an address cuase the customer care is not giving me an option to complaint that every time I charge $15 the money just vanishing without mhy making any phone call.

The lack of customer service and no help when it comes to solving the problems we are having. Instead of working with customer service, they ignored us the know they can get away with it! I have contacted at&t customer service six times since October 2010 at 1-888-707-2840 for a return label so I can return the DSL router and adapter I received from them on October 2010 which did not work. On each and every call they promise to send a return label but no return label has ever been received. On 3 occasions I have requested to speak to a supervisor and each and every time the supervisor was not available and no supervisors ever did call back.
In addition I am been charge $10.00 for a DSL equipment and a $5.00 for a USB adapter every month since October 2010. Definitely a terrible company to do business with.

This is a problem that has happened twice so far when watching Dancing With The Stars on Monday nights. At 8:30 pm (this is on the west coast) a message comes on saying that they will not accept any more calls- the reason is LAME- and so they say do it on line.
The problem is that trying to get on line to vote is too complicated for such a simple act –so this makes voting for the other dancers not likely. I hate this policy- The land-line should remain open for the vote ant that is it! It is an unfair way to bias the vote- GET IT- NOT FAIR! AT&T I want you to make it possible for we on the west coast to vote the whole time the show is on the air-PLEASE!!!

Me and my family have been AT&T customers for years. We live in Texas miles from where the bad fires are at. We havnt been able to use our phones in days because of poor cell phone signal service here. This was a critical time to want your phone to work! We have made complaints with AT&T and they have still done nothing to help us during this time. A total of 5 phones not working, and who knows the amount more of AT&T customers. They should reimburse us for our loss.

Near the end of 2010 I saw an offer to get AT&T high speed internet service for a good price. I think the advertised prices were like $14.95 or $19.95 per month plus the modem free after rebate, but since I did not get the phone service or because I wanted the highest speed I finally had to settle for $24.95 per month. Anyway, the advertisement clearly was the modem would be free after the rebate if you kept the AT&T high speed internet service for 30 days. But as I was going through the sign-up process online I got a bit uneasy feeling as I noticed no more mention was made of the rebate.
Then I received my first bill, charging me $62.05 for the modem plus another $12.95 for shipping and absolutely no mention about the rebate or how to apply for it. I hoped, very slightly, that it would be automatically paid back to me on my second bill, which would be over the 30 day period. Yeah, right. After my second bill I e-mailed AT&T and received a polite response saying how eager they were to help me but basically only saying rebate info would be mailed after up to 6 weeks. Well a few more months went by, still no rebate info arriving, so I e-mailed them again. Another polite response assuring me they really want to help me but offering no actual help. Only a website address and a phone number were given. I hate talking on the phone, so first I went to the website. It asks for my account number… then tells me my account number is not in their system.
Funny, I keep on getting bills in spite of that. The site asks for my service activation date… still no record that I exist. Then it again asks for my internet account number, and/or my Direct TV account number. I again type in my internet service account number. Now it tells me the Direct TV account number is a required field. Well I DO NOT HAVE DIRECT TV. Dead end. So I call the phone number. The automated system puts me on hold. I wait patiently. I wait quite a while. Then a voice comes on and says "Sorry, we are experiencing high call volume today. Goodbye." THE SYSTEM HANGS UP ON ME. They don't even bother to disguise it as an accidental disconnect.
The amount of money involved is not actully that much. It just disappoints and irritates me so much that a huge established company like AT&T would make what amounts to a false offer to trick people into becoming customers. Clearly AT&T is, like the song says, "programmed to receive" as far as money is concerned. Everything is set up to encourage you to forget about your rebate, and to put up obstacles to your ever getting it. Perhaps I'm being charitable to even assume it is eventually possible to ever receive the rebate at all. As far as I can tell, they have no intention of ever paying it back.
I don't even hope to get the shipping cost refunded, of course. But not to refund the modem cost as promised is just a bald-faced ripoff. AT&T mailout advertised DSL internet service for $14.95. I realized the flyer had been in the mailbox for a few months. I called anyway.was told that promotion was no longer good.The phone salesperson pitched me for a higher priced service and was in process of signing me up to have it installed even though I DID NOT state I was ready to do this. I stated that I was gathering info and would not be signing up until after I did some more checking around. The salesperson appeared ticked off and miffed to miss the sale. I had already given my telephone number and social security number to this individual. Coincidently??? shortly thereafter I have money taken from my prepaid telephone account by a "third party" according to Verizon who somehow took it under the pretense of a land phone answering service apparently through text messages.
I find this suspicous of the timing with the AT&T salesperson. I rarely use texting on this phone and didn't know it was even possible to text to landlines.?? So, continuing with the saga,about a week or so after the contact with AT&T, I see a tv commercial advertising the same thing for $14.95. I call and am told about the $14.95 and the $100 refund of the modem price which will be in the form of a VISA debit card which was to arrive in 4-6 weeks after the start up date for service.I am told the service will start in aproximately 6 days and the modem will be sent UPS. All this proved true.The modem arrived promptly,the service was hooked up as stated. I also asked about any other charges or taxes.
I was told there were no other charges, the iternet is not taxed,no taxes.The shipping of the modem was not going to be charged either.And the $100 would be broken down into $10/month payments for the total of $24.95/mo. My service began on State April7,2011. I received my first bill the first week of May. The total due was $42.86 which for Internet service of $39.36 which was including $3.50 state tax under the title Plans and Services. Under the title Itemized Charges & Credits I have now showing a charge and credit of $49.95 for USB adapter $5 for purchase of USB adapt.(1 of 10 installments) and $34.36 for Direct Xtreme plan. The USB adaptor charge of $49.95 and credit of $49.95 which brings it to the billed amount of $42.86..After a 10 minute wait on automated 888-757-6500 tele.no showing on the bill,Ihang up.
I call again,same thing waiting on the line while "we are busy assisting other customers" This alone rings of arrogance. So the "other AT&T customers" are more important than the ones calling in? Why not get more phone lines and more service reps? to assist all "other customers"?? The convenience of not talking to customers works well to have as little customer contact as possible. So, then I call again and get a cocky young woman with an attitude who tells me the next bill will show the $14.95 but this bill is what it is. Obviously doesn't know, doesn't care and it's all about getting the money. I then am transferred to Reward Dept. since apparently their two computer data bases are not communicating and sharing information ??
The young lady there is pleasant,and offers some suggestions as how to approach resolving the confusion?? She tells me that the previous dept would be who would have to correct any misunderstanding and to ask for a Supervisor and she will connect me.She also tells me that I don't qualify for the $100 refund since I don't have AT&T telephone service and this is only for phone customers.Basically passing the buck,but at least she seemed knowledgeable that the phone people taking the orders were not givng accurate information to the callers/and/or lying to get a sale.(this was inferred).
Ok,so I am connected back to the original number and ..you guessed it..the automated recording.. "We are busy assisting other customers"… I hung up the phone . Needless to say there's something rotten in Denmark. This is juggling and deception period. No excuses. They get away with this crap everyday. AT&T is too big for it's britches. And..as a side note, no one seems to state just HOW this touted $100 debit card can be used. On the website info it states HOW it CAN'T be used. So is it just an elusive dream card??? SHARING means CARING. Happy to share with you, America.

ATT Uverse is hard selling their packages, and then coming on install day, not finishing, but disconnecting existing internet service. There they leave you hanging 9 to 10 days for next the next install visit. When you call, no-one can help. This has happened to me and numerous others. ATT Uverse are misrepresenting a product they cannot support which should be reported to the FTC. When the agents are asked if they could operate without internet service for 9 days, they say of course not – yet they are OK with me to be without it for 10 days.
How ironic that an Information Tech Company, can operate this way and get away with it. This is willful negligent behavior that is costing the consumer millions – they deserve to pay big penalties. Upper management there knows exactly what they are doing, this = bad faith and intent = big punitives.

On Nov.30, 2010 I ordered boots for my granddaughter from Uggs. The amount was $95.11. I will never order online again!! They charged my checking account and then 3 days later I received an e-mail from them stating that they did not have that particular boot in stock! Why would they charge my account and not even have the boots available. I have sent them e-mails cancelling the order and wanted my refund! I have numerous e-mails from them stating that they have indeed sent in the refund to my bank! The first e-mail I received from them was on 12/9/2010 stating that they would process my order within 24 hours.
My bank has not received my refund! The person I was dealing with named Angela insists that they have. She is a big liar. I'm still try to get my refund as of April 12,2011! Don't order online with this company!

Last July (2010) I bought an AT&T Palm Pixie cell phone. This phone has turned out to be a nightmare. It freezes constantly; I have problems with error messages regarding my emails; it won't power off after being on a long time; I have a hard time "waking it up"; the keypad doesn't make a full connection many times. I've even had to replace the cheap case that it came in four times! I have gotten absolutely nowhere with AT&T. The best they can do is to replace it with a "re-manufactured" phone. In other words, someone else's problem phone, plus it wouldn't even come with a battery.
I'm so sick of AT&T and getting the run-around with them I could spit. I can't wait for my contract to expire so I can switch to another carrier. If anyone out there is considering buying an AT&T Palm Pixie, run don't walk to another company and to another phone.

Xperia x10 customers have been lied to, cheated, spit on, etc in regards to the upgrade to 2.1 that these customers are due with AT&T wireless company. What a shame these people have to be treated this way just so that AT&T get get a sale, all the lack of customer service and no help when it comes to solving the problems we are having. Instead of working with customer service, we are ignored! All experia x10 customers should be allowed to trade in their phones for a better phone because of the problems we have faced with the upgrade. I might add this should be with no fees or penalties because of the treatment these customers were given by AT&T wireless.

My family and I have AT&T as our phone carrier. From the beginning, the service was horrible and our phone calls were dropped or not made at all. Therefore, my family decided to cancel the contract and sign with Verizon while we had 3 months left with AT&T. But before we terminated the contract, I have called AT&T twice asking how much the termination fee would be if canceled, once in mid- November and once in January. In November, they told me it was $60 all together. However when I called on January 25th at 12:40pm, they told it was $80 all together for a 4-member family plan and that they do not have any record of me calling at all in November or before or after about the termination fee.
When we canceled the contract, we called them to make sure again. However this time, they told me it is $70 each person. That is $280 in total. That is not what the representative had told me when I called. When I called AT&T back about this issue, they told me they have no record of me calling at all in January either. They have changed the price and lied to me three times. I talked to the supervisor but all he told me was to pay the $280. AT&T has lied to me three times and now giving me no choice but to pay the $280. I do not want to pay for the mistake of AT&T and their representatives. Is there anything I can do?

Post the e-mail address of AT&T and other companies so we can contact them. When you and others spend months figuring out the phone number or the e-mail address that actually reaches a real person at their complaint department. POST IT.

AT&T prepaid cell phone GO PHONE will NOT refund prepaid money if you cancel service. I prepaid $100 so minutes would not expire for one year. I road cross-country on my motorcycle – and found very poor coverage outside cities. I came home and wanted to cancel the go phone cell service with AT&T but there is a problem. They still have over $80 of mine which they will NOT refund. Do NOT buy the Go Phone, you won't GO anywhere but into complaints.

It's been 3 weeks since the original order was placed to have my number ported over from another carrier. AT&T, through their lack of communication, has caused delay after delay. First, they were missing some information, so I called to find out why the order wasn't complete. AT&T rewrote the order for 10 days later. After several phone calls, I spoke with a rep who said there was an error with the order and that it'd have to be rewritten again, for another 10 days in the future. The next morning I called and got tier 2 support who told me that they'd have to reboot my router. They did, that disconnected my call and they never bothered to call back. There are too many departments that touch an order and that causes mess-ups. I'm pissed at AT&T service!

I have been an AT&T uverse customer for 2 years, my tv's freeze and pixelate, this is the worst service I have ever had! I am trying to get a refund, and must take them to court because they won't give me more than $100. I am disabled with MS, and don't think I should be treated this way. AT&T sends out people to fix it, but nobody fixes it? I have proof of the frozen & pixalated shows on my DVR, I missed the world series, and the whole week of free cinamax. I won't stop with court, I will get all the pay channels a chance to drop them before I complain about all the movies that freeze. This is wrong , and I won't be taken advantage of! If anyone wants to go class action suit, let me know?

Ordered boots from the Name sake Ugg Austraila and got knock offs from China contacted them direct and sent pictures of crap boots and they offered me 10% credit. "WOW" They also stated that A mistake way have been made. I replied no mistake was made by their Chinese Manufacuer it was the old shell game most people won't complain, its a game of percentages. It doesn't matter even if you order from the original UGG store, if coming from China your at risk. Go to a local Dillards or Store that gets them direct. Don't order off any ugg web site. In fact don't buy UGG Boots there are much better products available.

Dear Sir/Madam: This letter is the final attempt on our part to resolve a series of problems resulting from inaccurate and false billings followed by verbal and written harassment from Credit Collection agency on behalf of AT&T. In this regards we feel we have been bullied into paying for services neither ordered by us nor provided by AT&T. For more than four months we have patiently spent hours on end in discussions with numerous individuals at AT&T. Though all the employees we dealt with were pleasant and promised to resolve the problem, they did not.
All our attempts to explain the same situation, again and again, have turned futile. On scores of occasions, during each call, we were put on endless holds to repeat the same story again and again to different people without resolving the problem. Your company and its management has put us through nothing but traumas, one after another. We would like to put this matter to an end. For your understanding of the situation as it developed. we have put together the following step by step narrative for your comprehension.
In October 2010, My wife – Mrs Nellie D. Unwalla called AT&T to find out a few things about our bill. The person who came on the line started out by answering: "hello, this is John, how can I make you a happy customer?" At that point she responded with a question about lowering our phone bills for the existing phone system. He looked at our account and said he could do it. He said all it would take was for the AT&T technician to come to the house and disconnect some wires etc. He suggested that it was very simple and he would fix a day when that could be done and let us know. Well the technician came a few days after to the house to disconnect the existing box and connect a new box. When he told us the system was all set, I tried to check the system by using the speed dial feature.
That feature did not work. When I questioned the technician about it, he informed me that we could not use speed dial on this service. We were quite shocked by his response . All of us are quite old and need frequent medical rescue and hospitalization, particularly myself at 83 and my brother at 89. In such circumstances use of speed call system was a matter of life and death. No amount of pleadings and persuasions with mounting frustrations got us anywhere and the situation was not redressed till mid November when we called up AT&T and questioned them for their lethargic response to our strife. Their response to our insistence on immediate redress, was that we were now U-VERSE customers with a radically different plan.
We NEVER asked for such a plan, and NEITHER were we told that the box they were INSTALLING was for U-VERSE. We immediately insisted that AT&T remove all the unauthorized fixtures and restore the original system as it was before they started. The same plan we had before this whole fraud was perpetrated on us. They agreed but with a great reluctance and consternation. Instead of the matter ending there new headaches started during the disconnect and reconnect period. We had no phone service for almost a month. The phone would ring only twice and shut down. The answering machine went mute. We could use the phone to call out , but could not get the incoming calls, no one could leave any messages, no voice mail, no speed dial. As if all these atrocious activities on the part of AT&T was not enough, the company had some serious problems with its DSL system. For three months this situation brought all my academic and occupational activities to a stand still.
After SCORES of calls for countless hours and pleadings with apparently incompetent people in AT&T management, billing and in technical services you now have the audacity to threaten us with the groundless demands from Credit Collection Agency?
I take this matter seriously and will not rest till we have received a written notice of retraction of your false claims. Rather, I expect an official apology for what has been inflicted on law abiding citizens like us. In all our lives, not a single bill remains unpaid.
If this matter is not resolved promptly, as the next step, I am planning to take my complaint to Federal Communication Commission.
Respectfully,
Dr. Darab B. Unwalla, Professor Emeritus
College of Business
Flrida Atlantic University
Boca Raton, Fl.33432

Someone from www.trustuggboots.com has gotten into my address book and has been sending emails to my clients in very poor English to buy their products. When you go to the website the phone number no longer works. I get MailerDamion notices from the emails that are no longer valid. They are using very old email addresses from friends and clients, I don't even have them on my computer anymore. ???

I have not received my ugg boots i ordered from the ugg boot store website approximately two weeks ago. I bought and got confirmation of ugg order still waiting to get them in the mail. Really like these boots! My order number is UMII001650 and i paid 93.00 dollars no shipping please let me know if this order was received and if the boots have been shipped. Thank You!

Received leaflets and saw on TV in November 2010 a promotion package of 19.99$ DSL internet internet service, free wireless modem after 100$ rebate. My contract with COMCAST was expiring so I said lets take this. Called by phone and told this the first ever AT&T product I am ever trying, she was very cheerful and got the deal, she charged 100$ for modem from my debit card and said you will get it back after a month by rebate. A guy came to fix the internet, day one was ok but from very next day problem started, every 10, 20 minutes getting disconnected, after tiring phone calls for one week finally got the internet working steady.
The first bill of 141$ gave me the first surpriser, the modem cost was added and bill was 41$ per month. A called account dept, each department passed my call to another 5 or 6 6 to find out where is my 100$ I paid for the modem. Finally they they gave verdict that they did not charge it where as I had my bank statement clearly showing the deduction. I stopped the payment from my bank. I called again for the 41$/month issue, they said this will be adjusted next month. Nest month again 41$ bill, no adjustment done.
After a month passed I called for the rebate and the rebate department said since you bought the offer on phone you do not qualify for rebate. What is it this!!!!, why they did not tell me in the first place. I have decided, from today onward I am not going to buy any AT&T product and I will tell this story to as much people as possible because they can not be trusted. Each customer service person tells a different story and none nows the true company policy.

AT&T is the most incompetent corporation I have ever had the displeasure of dealing with. Every month I have to call them to correct THEIR mistakes on my bill. I have spent 6 hours on hold over the past 3 months. If you can avoid AT&T please do it! If you don't you'll see just what I'm talking about…..
YOU HAVE BEEN WARNED!

Ordered ugg boots for Christmas. Gave me a order and tracking number. Never received the boots. Avoid new boots this is a scam and under Ugg Boots.

Purchased TV and internet through AT&T. The sales person told me if I bought the NFL package I would receive free HD for life which is a extra $10.00 a month. Every bill I have received has had the $10.00 charge. I also bought internet from AT&T which I was told would be $9.95. My first bill was $47.00 so I called they said this was normal that I would not be billed for up coming months. I have not and will not pay this bill. I have spoken to six sales people and four managers and none of them can fix these over charges by AT&T. I was also told I was going to get a $40.00 credit from one of the managers two month ago and still have not received it. If you are thinking of going with AT&T give it another thought!

Ordered Ugg Boots online from newboots99. I went to USPS website to check the order and it said "there is no record of this item". When I received my Visa statement a week or so later, I noticed a charge in the amount of $102.34 from Fashion Shoes Store Shanghai. To this day I have never gotten my boots and still haven't recovered the funds they stole from me. I just hope my complaint can help make a difference to hopefully shut down the newboots99 website immediately to avoid more victims!

I called AT&T and tried to talk to somebody who would explain to me HOW I got this huge charge, and all I got from them was "this is YOUR bill you have to pay it". I finally got a hold of some "supervisor" who apparently was some snot-nosed hate-monger…he screamed and yelled at me "ITS YOUR BILL YOU PAY IT"! I had AT&T years before this, and they tried to screw me over then, by adding other peoples charges to my phone bill…people who never paid their phone bills. This is what they were doing now…trying to get me to pay for OTHER peoples phone bills. Nobody would listen to me, but I filed complaints with all the appropriate places anyway. AT&T is a monster and must be shut down. DONT DO BUSINESS WITH THEM!!!

I just wanted to add my experience with AT&T over here on the West Coast in California. I signed up for their promotional $14.95 for the Pro package (Internet only) and they ended up charging me $40 even after the fourth month. Was told by a AT&T CSR that for the first couple months, the full cost had to be charged, but then the credit would be given back on the third bill. It was even stated in their terms and conditions posted online! Called customer support and they said that we didn't sign up for the promotion. Then why did I call up AT&T customer service and agree to have the internet activated, after I specifically asked if I am eligible for the promotional rate, which both the website and the CSR said I was!?

The AT&T rebate my Mother has been confirmed is for $100, and was to be sent September… it is November! My $100 rebate should have been able to be confirmed and their online system fails on my ID input. I have called them 3- times in 3-months. I paid for this modem with the condition that I got my $$$ back in the form of this bogus 'rebate'. This DSL service pays them up front for their modem with a promise [in writing] that I will get it back in the form of a VISA card, and AT&T has failed at every step to deliver on two different accounts.

I ordered some Ugg boots for my daughter for Christmas off a new web site online and the order is incorrect, it isn't at all what I ordered! I ordered Black boots and they have sent a completely different style in Grey, this is not what my daughter will want! As the site is now listed as a bad site I can no longer contact them in an attempt at least to see if they could send the correct product. I love buying stuff online, but please be careful out there because they cheap sites pop up and get pulled down every day! You never  know if they will even be around long enough to deal with you an an honest and fair matter. It's not so much the ugg store, but most stores online today.

AT&T U-verse was installed awhile back I now have their cable TV, Internet, and home phone. The person I called in U-verse support told me everything would be okay and it wasn't being shut down at all. He didn't know why I received the notice. Then, I receive a notice telling my "special promo rate" was being withdrawn for I had canceled my cell phone with them and that that would drop me below having three products with them – what it took to qualify for the promo. As bad as Charter is here, I'd stick with them if I were a customer. I am seriously considering totally switching back from U-verse after this experience with their "promo rate".

On Thursday a technician came out to install my ATT U-Verse service. When setting up my appointment with customer service, I was told that the job would take no longer than 4 hours and that I did not need a television for the install. However, when the ATT tech came out he said it would take longer than that and that he would need an extra man for the the install. So he called up another guy and they got to work, he was very nice throughout. I went to the TV store to grab our new flat screen so we could have something fo u-verse, and when I came back the wires were everywhere and nothing was even close to being done. My daughter got home from school almost 5 hours later and it still wasn't even close. They left for the day promising to come back and finish in the morning. Three days later the u-verse guys finally came back and everything was still messed up, and still not ATT u-verse ready. After almost a week I had my u-verse finally! What a pain!

Be aware of incompetent employees at cellular retail stores of ATT Wireless that are not well trained and/or have the appropriate information to provide consumers. As a 7 year customer, I recently signed up for 2 more years contract and got the new iphone 4G.  As previous customer I always paid for phone insurance $5 a month for old cell phone. As I got my new iphone and signed the 2 yr extension and paid $200, I was told by the incompetent store employee that these phones did not carry an insurance plan. Not sure if these are the new business practices used by ATT Wireless to take your money now.

Cingular Wireless has the absolute worst customer service ever. I keep getting dropped calls on my new iPhone4, but nobody seems to care over at good old AT&T! I call the customer service line, and somebody in India named "Joe" tries to ask some questions, what a joke! I go in to the AT&T Cingular store by my house and then I have to wait for an hour just to talk to a real person. Kind of begs the question if a company is so big that people can't use their service and get things fixed what the hect are people doing using them? But for now Cingular is the only one with the iPhone and I really wanted the iPhone4, so guess what I have to use them as a service!

Jonathan Riley
from Studio City, CA
I called At&t customer service by phone with a billing inquiry. Although the agent was polite and friendly, she told me she could not help me because she can only handle wireless accounts so she transferred me to another department... Then this new agent told me she can't help me either because she can only handle business accounts so I was upset at this point due to loss of time and effort. So she transferred me again to an automated phone menu and I still had to wait again on hold to speak with someone in the U-verse department.
Then when I finally got to talk to this agent, she refused to answer any of my questions because she said she could not verify my "passcode" but I have not requested any security protection to my account. This made me angry because she not not answer any of my questions. All I wanted to know is why my bank statement does not show that my check went through on September 01, 2016. She would not even answer that simple question. She then said she would call me back but nobody ever called me back and the problem has been left unresolved. I don't want to go through this again and am thinking about switching my internet and phone service to a different carrier.
I'm requesting that AT&T merge all departments so that they can handle any account instead of the current system where there are several specialized departments that can only handle a specific type of account. Please remove the security passcode and security question protection from my account because I cannot remember them and have never needed or requested password protection for my U-verse account. If my bill payment is late then please waive any late charges because I sent the checks in advance and did everything I could to try to resolve the issue responsibly but AT&T customer service was unwilling and or unable to handle my request by phone.
Live chat would not open and I could find no other email support other than this one.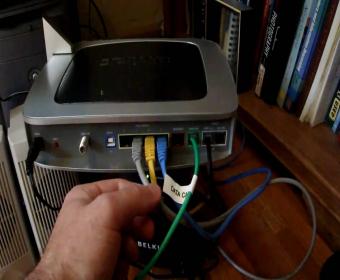 Erika Bartusek
from Augusta, GA
I have been active duty in the military for two years now and began my attempts for my military discount in May of 2015. It is currently September 2016 and I still have not received this discount, going on well over a year. I've gone in store a handful of times to resolve the problem and each time my information is resubmitted and I'm told that it should take a couple of months for the discount to take effect, but to no avail. I've shown my CAC card multiple times for the purpose of sending a confirmation email to my government email account and in none of those instances did I actually receive the email.
I have also brought my LES into the store which I watched the representatives scan in, but again, to no avail, I was told that there is still no record of my discount in the system. At this point I'm willing to drop AT&T as my service provider as the problem has been recurring for the past year. How can you possibly advertise a military discount it you are unwilling to provide it?

Shirley Clayton
from Hayward, CA
I called on August 24th because my U-Verse cable was receiving some pixelated images. A technician was sent to my property and determined it was a wiring issue. He contacted a second technician and left. The second technician arrived and did some work outside with the wires, he determined we would experience a service outage of a couple of hours up to three days while the issue was resolved. I called on August 25th to check the status of the repair. I was then told that it had been escalated to a contractor since dig work was required to repair the wires and that the project had an estimated completion date of August 31st. Since I work from home, I attempted to see if AT&T could provide me with a mobile hotspot while my internet service was down.
They could not do this for me but adjusted my account an additional $50--they claimed this was for the cost of the device and the service. They advised I go to a local AT&T store to get this hotspot and add it on the account. When I arrived at the store I was informed the device itself was $50 and the service was an additional $50. I was so unhappy with this blatant lie from the customer service rep I had spoken to that I went to T-Mobile and walked out with a hotspot and 6 GBs of data for $28. Throughout the proceeding days, I kept contacting AT&T to inform them that I had not seen any dig work being done around my property or neighborhood. They insisted that I be patient. On August 31st, I called twice --once in the morning and once in the evening.
The morning of the 31st I was told that there was a window from 8AM to 8PM for the work to be completed. When I called in the evening, I was told that the work had not yet been completed--or even started for that matter--and that I would be contacted the next day. I was not contacted on the 1st and I called myself to figure out what was happening. Now the project had an estimated completion date of September 7th. I attempted to call billing and see if my account could be adjusted and the "account expert" that I spoke to was horrendously rude.
First, she insisted that I had an overdue balance of $50 and this was the reason my services had been suspended. When I explained the situation to her and told her how unhappy I was and that I was considering switching all of my services (cable, internet, 3 mobile phone lines and home security) she told me--and I quote--"I highly doubt you have any type of home security, much less AT&T home security".
When I asked to speak to her supervisor, she informed me she would be transferring me and promptly hung up. Later that day I saw an AT&T technician outside of my property. He informed me he was checking the wires (despite already knowing it was a wiring issue). He told me that whenever the contractors get there, it would probably take three working days to repair the cables. I called technical support who told me the contractor would contact me the following morning between 8 AM and 12 PM to keep me updated.
On September 2, having not received a call from the contractor, I contacted AT&T again. This time I was told that there is a ticket but no one has been assigned to the ticket. AT&T has no information regarding when this work will be done and I have been without service (cable and internet) for over 9 days now. If the technician was correct and it takes three working days to do the dig work for the cables, the earliest I can expect my services returned is September 6th. And I highly doubt this work will even be done then since no one has been assigned. I have had an awful experience and immensely regret switching to AT&T. I wish I could give zero stars and go back in time before I ever decided to switch to AT&T U-Verse.

Julia Ramirez
from Temple, TX
AT&T Wireless customer service failed to provide at best, minimal Network Connection for the very basic of wireless phone service. Starting the VERY first evening (after 9pm) spending from 3pm - after 9pm at the AT&T store activating our NEW service with AT&T, we began to see that we had if we were lucky, 1 bar of Network signal. I contacted AT&T Tech support, maybe around 10pm or a bit later to troubleshoot what could possibly be causing this.
I spent well over 2 hours performing the steps the Tech directed me to do, at one point she even asked permission, which I gave to access my phone remotely so as to see if there was an issue either with an app or settings, she did at that time direct me to change settings for the Mobile Network Type, the Roaming, the MIN and I think the PRL version settings.
This resolved nothing, my phone still registered barely 1-2 bars. I was on the phone with her until well after 1am. The very next day…the same issues. This was experienced on my husband's AT&T Galaxy S7, my daughter's Galaxy Note 4 and my Galaxy Note 4 (these were ported over to AT&T) from Verizon Network. This problem was relentless, it existed not just in our home, but outdoors, in our backyard/front yard, in our vehicle traveling throughout the city of Temple, TX, just up the block and ultimately at the foot of the building where the AT&T tower in our area is located just off of 1st St.
Not only were we plagued by the lack of 3G LTE and 4G LTE Network signal, but incoming and outgoing calls were so poor, it was as if we were using two way radios, completely choppy to the point that neither person could understand what the other was saying. During several poorly connected calls to your Tech Support personnel, conversations suffered being dropped causing either myself of them. If they made note of my number, to call back.
At one point, I had to contact my bank regarding my Debit Card being compromised requiring my card being closed and contacting them to have a new one issued. I found that trying to enter the numbers requested to reach a representative through an electronic call direction was absolutely futile. It kept saying, it could not understand my number entry on the keypad. This also happened even "speaking" the information. After 3 tries I was locked out and had to call their fraud division directly to unlock it.
Yet another incident happened while at the Walmart store located on West Adams. I had to call my daughter to see if she had prescriptions to pick up, I received a message that stated "your call cannot be connected" another attempt just rang and rang, yet another attempt went immediately to Voicemail or went immediately to Voicemail without ringing.

Maxine Covington
from Gadsden, AL
I have been a customer for 16 years, and I am not a person who complain. On August 20,2016 .AT&T debited 231.19, from my checking account without my authorization. Not only was this unethical, but, it is against the law to go into somebody bank account without their consent. August 24, I talked to AT&T customer service representatives (James) he was no help, other than telling me there was nothing he could do.
I asked to speak to his supervisor, he told me his supervisor wasn't available, and she would tell me the only thing I could do was go to my bank and have them to do a reverse payment. This is the second incident I have had with you all this year. On February 11, I called to have my service bundled, the representative told me it would be at least 1billing cycle before I can see my statement combined and lowered. It was 4 months later(June) before they bundled my statement and I had to call them to see why it wasn't done.
The representative I spoke with said that it was supposed to be done in February. When I asked why wasn't it done, again they don't know. I asked what could they do to take something off my bill, she said we can only take off $25.00 . My combined service is supposed to be less, but, I realized it is actually 10 to 15 dollars higher than not being bundled. I know I am not the only customer that has a complaint against AT&T. It is time that AT&T start taking their customers serious. Like, I said, I am not a person that complain, but, this incident that happened on August 20, going into my bank account without my authorization and doing nothing to rectify the situation.
I look forward to hearing from someone so AT&T and I can come to some understanding. If not, I will forward this to the (BBB) Better Business Bureau.

kevin g murphy
from Leesville, LA
Once again, a tropical event with heavy rainfall and flooding (hurricane Katrina ring a bell?) and no cell phone service for 3 days! AT&T, one of the biggest companies in the world, cannot grasp having their 'switching station' in a place or location that can't be flooded to prevent this from occurring again. They must be a little cash strapped and lacking money for capital expenditures. Good thing I'm paying for the land line also. Can't wait to switch to Verizon where I can travel the country and get reliable service.

Adam Allen
from Carrollton, TX
I love ATT but I will never get the passport plan again as only the texting portion was really working I guess because we were home using WIFI. The data plan, I give mixed reviews. The passport locations were never near us especially in Paris and had to actually be in front of the café for it to connect and once it did it was very weak. I wasn't able to constantly surfing the net or sending text/e-mails with photos, couldn't post pics online so I can remember where all the photos were taken or save space on my device. It worked at home mostly then call 611 for assistance with but still had to constantly enter the city in order to locate a hotspot.
During an emergency used the phone a few times to call my sister and even had to refill my RAZA account to make calls to the us and Africa because the hotspot wasn't working so couldn't use WhatsApp while away from home; but I still got billed $200 for roaming which I think doesn't make any sense at all. I have record of when and how I made my long distance calls and tried to explain that to agent I was talking to few weeks ago but we got disconnected and I was hopefully for 4 minutes that he would call me back so I don't have to explain myself to another agent.
Room for improvement, for better customer service if a call drops while agent is research an issue the best practice will probably be to customer the client back since as I customer I don't have the ability to contact that agent directly or were told they cannot locate the agent :( That didn't happen and you can already imagine that my heart was broken and I was tired. Lesson learn next year I won't use passport and hopefully I won't be with ATT anymore and wouldn't recommend it to anyone who likes to surf online for every single thing.
My advice to everyone who uses att passport plans keep in mind because if you are the type that likes to talk and text on the go and not "wait till you are at a cafe that has Wi-Fi or back at the home where there's Wi-Fi," then these free apps/services might not be as helpful and you're better off getting a mobile that is unlocked and get a SIM card once in Europe. An example might be, you and your travel group/companion are separated and need to communicate each other's whereabouts and maybe you need to do so rather quickly, rather than find a wifi hotspot. This is very sad and not worth it.

Marisol Alfonso
from Burbank, CA
My account number is: When we first got the U-verse a month ago, on July 9th, David, Customer Service Representatives, told us you we're not going to charge us the installation fee, order 2237569906A. But we received the bill from you charging us the installation fee, and on July 29th, Hernando, from customer service (Medellin, COL Center) told us that Bryan, his supervisor, would review the tape from the sale to confirm whether there were or there were not installation fees, and they will have an answer on the next 5 business days.
We called them on August 5th and Christian, Cus. Ser. Rep., told us that Bryan, also his supervisor, would call us in 3 business days. And he would drop the installation  fee from the statement. Until now, nobody has called us, and the bill remains the same, including the installation fees. And it appears on my account as past due, when your representatives told me this wouldn't affect my credit report, but it is affecting it.
Nobody is taking care about this nor they seem to care on helping us, and we haven't received any answers. We feel frustrated and disappointed with your U-verse service. My family and I regret to finally accept U-verse service.

Abygail Sanchez
from Miami, FL
The technical support number takes me to someone that is obviously reading a computer. She speaks very poor English, keeps repeating same question (very frustrating, and even if I ask a technical question she continues to read off of something and doesn't answer the question. Its feels like I'm connected to a person which is located in an efficiency in Hialeah. Its always the same person. I dare anyone at ATT to contact her and go through what I went through.
You'll want to beat yourself and that's the honest truth. When did you guys start doing this? In addition, because I was frustrated on having to be charged $199 to get a tech out to my house and replied no thanks and I will replace cable myself. Cable is not worth $199 and I hung up. My system was completely deactivated for several hours. I sure hope they can't do that but, its funny when my husband called again and made an appt. the system came back up.

Stephanie Skinner
from Austin, TX
This survey is forcing me to give a one-star review however my review for AT&T and the service I have received over the last 4 hours is a -25. Chantal at the Galveston location has the worst people skills and customer service skills of anyone I've ever met in my life. My husband and I are on vacation and my phone quit working and rather than assist me I was transferred to every department within AT&T and it's warranty department as well as hung up on several times. I have been a loyal AT&T customer for several years I have also been a customer at my business but after the service that I received today I will be canceling every account that I have with AT&T.
It's no wonder that you have a 1.93 rating because after the customer service that I received today, you should be out of business. Train your staff AT&T, teach them how to learn conflict resolution, teach them how to treat your customers but most of all teach them how to fix the problem in the first place.

Elizabeth Johnston
from Houston, TX
How do I remove the 1 star? No stars or negative stars would be accurate. I live in a rural area. I had a landline with ATT for 35 years. Switched to ATT cell phones about 2.5 years ago because the ATT cell service in this area was great. Well approximately 4-6 months ago something changed. Cell service became awful. Internet sketchy. I have called Customer Service probably 20 times since February. Yes I have sat patiently on the phone with them for 1.5 -2 hours while they trouble shoot my phone, take remote access of my phone, put me on hold, consult with a supervisor, etc,etc,etc. Bought a new phone. Same problems. They suggested replacing or warranty out brand new phone. Fine.
Same problems. Sent back warranty phone and kept my NEW phone. Problems continue. Consulted with ATT store locally owned by a very good communications company. They tell me they can see a problem with the tower nearest me when they pull up their map. During my calls to ATT customer service they see nothing wrong. 2 tickets have been opened on tower. Backtrack...out of all my calls 1 rep did say she saw something wrong with tower signal leading to the 2nd ticket being opened Friday and someone would call me back in 48 hrs. Got a text this morning requesting that I call ATT at blah blah number to discuss my technical issues. I called. Basically I was told there is no problem with tower.
Tower is operating as designed. Well...there was no problem with ATT cell service until a few months ago. It was great! But SOMETHING has changed! I noticed it in February. Calls dropped but not just dropped. The phones will freeze. You can't end the call. You have to turn phone off. Internet on phones freeze. You have to turn phone off. Phone will not ring but you have a notification you have a voicemail. Not getting incoming texts. Outgoing texts aren't received. The problems are not being experienced by just me. It's a rural area. I have several family members here. I know lots of my neighbors. It's a widespread problem. We are all having the same problems.
Unfortunately like myself several people have bought new phones only to find out there was nothing wrong with our 2yr old phones. It's so ridiculous that the "Mark the Spot" ATT APP won't even connect or report until we leave this area. Then when it reports it reports some other tower where you have traveled to. It's maddening I guess because service here WAS so good. Something has changed. ATT refuses to admit anything has changed and insists there is no problem with the tower. Maybe if ATT sent a human being out to the tower someone could figure this problem out. Or maybe ATT spent all their funds acquiring DirecTV that they now can not maintain their equipment. I know ATT considers my account a drop in the bucket. But I will not call ATT again. I will spend my time researching other carriers with hopes someone else has cell coverage in my area.

paul brant
from Statham, GA
I have been able to used as admins on this line for over 5 years the primary is Marie my wife of 10 years. so when my daughter went to your Bethlehem store some ASSHOLE named Richard refused to let me approve the new sim card. I had all the correct info, and when my wife called the woman she spoke to said i am on the account to do these things. They had my granddaughter with them who is sick and had to wait for this butt to flex his muscles. As soon as our accounts expire goodbye AT&T!

I went to 3 AT&T stores to trade in my phone and tablet. Finally in Victorville they had phones and everything I needed. Although they charged me a 35$ stocking fee, I was told to call AT&T and they could possible credit the money. When I called They finally said they would and then got disconnected. When I called back they said that there was no way that could happen and they wouldn't do that and couldn't do that.

Felix
from Miami Beach, FL
I was riding my bicycle Northbound on Indian Creek Drive (Miami Beach FL, 33141). Indian Creek Drive has parallel parked cars between Harding Ave and Byron Ave . According to Florida Statute 316.2065, a bicyclist is required to stay 4 feet from parallel parked cars, therefore I know I was well within my rights. On this segment, an AT&T Vehicle (Licence Plate BQZ M14) began tailgating me, and honking his horn for 2 blocks because he wanted to turn on Byron apparently. I would like to send a complaint to HR and have this driver reprimanded for reckless driving and possibly assault with a deadly weapon!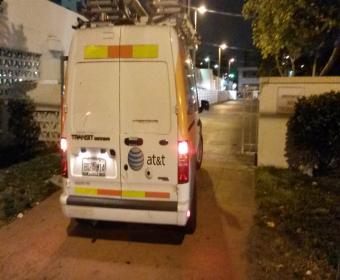 Eddie Graham
from Flourtown, PA
I was attempting to request repair in my phone due to a data usage problem! I was informed "twice" that a supervisor would call me to handle the issue! Still no contact. However I get a bill reminder "promptly" every month from the billing department.

Robert Bryon
from Shawnee, KS
Our front yard was torn up last fall while installing underground service. The repair off the lawn is unacceptable, it is rough and the seeding grass will not grow in the poor dirt quality. Other ares in the neighbor hood had been prepared for sod. Ours is on a cul-de-sac and out of site to daily traffic. I want my lawn repaired like others

Alex Figueroa
from Oviedo, FL
In February 2016, AT&T came to our subdivision, Kingsbridge East in Oviedo, Florida to install Uverse fiber optics. With the recent rains in March, the area excavated by AT&T had collapsed revealing a three inch hole in the sewer line resulting in raw sewage flowing through the hole onto the exposed ground. The hole is approximately 3 feet deep and 4 feet across and next to the sidewalk. On March 26 we called the repair line at 1-877-737-2478 and opened a ticket as this was an immediate concern for health and safety.
Not having any response from AT&T by March 28th we were forced to call a plumber and have repairs made that totaled $544.27.As of March 29th we still have yet to hear from AT&T. We have attempted to call to find the status of the open ticket and were given the runaround. We are long term wireless customers and are extremely disappointed wi response to an immediate health and safety matter. We expect reimbursement and to have the hole filled. AT&T equipment appears to be damaged also.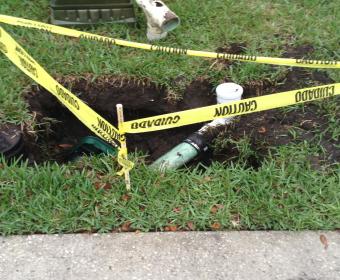 Stacy heath
from Houston, TX
Hard to write with limited time. Techs came yesterday upgrade service. Now nothing works spend3 hours on phone missed NCAA playoffs. So upset. TVs out internet out after speaking last tech over an hour lost connection and never called me back even though we confirmed call back number. He also mad me cancel the appointment I had set up for tech before he would help me so my poor experience will get worse when I need call again tomorrow. So frustrated!

Cesar Chaffo
from Concord, CA
In March 21, 2016. I ask for update the phone service from limited service to unlimited service adding $10.00. with the representative over the phone the total amount will be $57,00 plus taxes. Today I received an e-mail showing a combination the statement with Direct TV what we never touch in our conversation. Please correct or keep two separates statement one for DTV and another for phone an internet. I wish to fix this matter as soon possible. I hope to receive an answer to my claim.

Rhonda Mooney
from Lilburn, GA
in January 2016 At&t called us about changing from At&t internet to U-verse service. The Customer Service Agent explained that they was changing DSL to U-verse because they was discontinuing DSL. She explained how U-verse would speed up the internet because they was switching to fiver optics. My husband agree to the change. She stated the bill would be $62.00 plus taxes for 12 months. He asked her would their be any problems with the switch. She stated no because I'm putting in the computer. She gave him the date and time.
On January 16 2016 around 2:00 pm a young man came to my home to install the U-verse equipment. In February we receive a bill from At&t for $77.28 I pay the bill at the At&t store after paying the bill. U-verse send us a bill for $161.13 for February and March with a $9.00 late fee stating that never received the payment for February. I called the representative and explained how we received two bills for one service and your representative blame us for not looking at bill he when on to say that we will receive a check for the $77.28 by mail in for to six weeks.
I got very upset with the Supervisors Lopez ID XY92B32 he was very unprofessional. He told us he would split the payment, on March 11, 2016 we would pay $80.56 and on March 26, 2016 we would pay $80.57 this was the arrangements. Now they saying we can't get my $77.28 back no one knows where my money went to but it is showing on my At&T bill and i have my receipt. I'm paid two bills for February.
My question is where is my $77.28 and why couldn't they transfer the money from my At&t account into my U-verse account. I'm entitle to my money back. They never cancel my At&T bill now I have two for one of service. I'm hoping to hear from you soon.

Candace Smith
from Cleveland, OH
If I could give a negative star I would. I waited for over 3 weeks for service to be set up after a move. I was told the first time there was a problem with tje outside box and the installation guy couldn't fix it. Inwas rescheduled for another week out for the second installation guy to say the problem was never fixed. After spending 2 hours being bounced around on the phone no one could give me a straight answer or guarantee my services would be fixed. I still have no service and not one employee at att can help me or tell me the problem. This is the absolute worse service I have ever seen in my life.

Anselm Joseph
from Atlanta, GA
I am the Manager of Richard's Buckhead Collision and we have been loyal customers of AT&T for along time and have had several business that had chosen AT&T. I was very disappointed and frustrated that I could not get to talk to any customer service and my calls were automatically being transferred to a collection agency. Our account is current and we do not see why I could not have the opportunity to talk to live person to understand what was going on. Attaching a bill showing our account is current. I need an immediate explanation of what is going on. If I do not receive an immediate response, will take action to report to appropriate agency.

Ronald E Walker
from Alameda, CA
I dealt with three different employees. The problem was a difficult one, and it took two referrals and three employees to resolve it. The first employee (AT&T Mobility) gave poor help. She could not deal withn the problem and transferred me to the wrong department (billing). The employee in Billing did not have the resources to respond to my problem but found and gave me the number she had for the problem I described. She also was helpful and patient even though she had no resources for dealing with it. The number she gave me was disconnected but gave a new number to call. At that number (U-Source) the service representative gave good service, seemed to have access to the resources to deal with it, and gave me other useful information.
The situation was that I was receiving multiple calls from "the Federal Investigation Department" threatening to "go to court" with certain unspecified charges. I knew the falsity of the calls and called the number given twice to ask that they stop calling me. After repeated additional calls (six times yesterday) I verified that the incoming calls and the return call were from the same number and that it traced to AT&T Mobility. I called AT&T Mobility, described the problem and suggested they investigate. They told me they could do nothing unless the calls were coming to my cell phone. I explained the calls were coming to my land line, not my cell phone. Finally they said I should request a blocking order. I requested to be transferred to the proper department to do that.
The department I reached was the billing department. The woman I spoke to there was patient and helpful and researched the number to call. The number I called had been disconnected. I called again to make sure I had dialed right and got the same message but noted a new number, which turned out to be the number which connected to a U-Verse number where I got the blocking order and obtained other useful information.
SUMMARY: the AT&T Mobility service was neither helpful nor forwarded my call correctly. The billing department was the wrong department but patiently went over the problem and gave me the most recent information she had, which was outdated but apparently correct. The only flaw was that she didn't sem to have received information about the change. The U-Verse service was excellent.
RonaldEWalker@aol.com

Weiping Hu
from Bellevue, WA
Still get shutdown. On Sunday, March 13, 2016 at 11:45 PM I emailed my complaint directly to AT&T Customer Care at attcustomercare@att.com. I wanted to tell them about the requested AT&T wireless account change. Apparently my phone's SIM card was disabled when I change SIM card for my son's phone. After hours I still can not get my phone restored. Please fix it, the number is linked to a very unhappy customer.

Dana Yoshioka
from Kane'ohe, HI
I had one of the most upsetting, disappointing, and stressful experience with an AT&T employee the last night. I had a problem where the charger connector could not connect to the port on my iPhone. I went to a female employee at the Kaneohe location (#808-236-4494) and she assessed the situation as a loss and that I would have to file a claim to get a new one. She told me to get a cheap phone from Walmart or Target until I receive my phone. I then proceeded to Target and purchased a $15 flip phone and $30 refill card. I wanted to get a second opinion, so I went back to the same AT&T today and met with one of a representative whom I fully trust. He looked at my phone and just said that there was lint in it, so he cleaned it and it worked great! He said that it was a common problem for those who put their phone in their pants pocket. He was then able to charge my phone.
So, I went back to Target to get a refund on my items, but unfortunately, they could not refund me the $30 refill card. I would still have to pay this bill on my credit card! I feel that AT&T should refund me the amount for the refill card since the purchase of these items could have been avoided. I don't understand why there was such a discrepancy between the two representatives. Is it due to lack of training? Ignorance? Incompetency? I feel that AT&T needs to remedy such unfortunate situations such as these. I have told my friends and family about this and I know this will have an impact on this company unless something is resolved. I am a loyal customer to AT&T and I want to continue having this company as my carrier. Please let me know what the solution will be. Thank you very much for your time and support regarding this matter.

Kelley C.
from Las Vegas, NV
On 10/14/2015, I called AT&T to ask if there were any options available that would lower our wireless bill and to also ask about upgrading my iPhone 5s and my husband's iPhone 4. I was transferred to AT&T's "Retention"/"Loyalty" Dept. (I put those in quotation marks because I am not sure if the "Retention" Dept. is the same as the "Loyalty" Dept.-I don't think that some of the AT&T customer service representatives know if there is a difference either!)
When I was finally connected to the "Retention" Dept.; I spoke with a representative named "Mary Ann". Mary Ann reviewed my bill and said that she could double my data (from 3GB to 6GB) at "no extra charge." I was happy with that and she said that she would have that taken care of.
During this same conversation with Mary Ann (on10/14/2015), I asked how much it would cost for my husband and I to upgrade our existing iPhone 5s and iPhone 4 to either an iPhone 6, 6plus, 6s, or 6s plus. I specifically asked what the monthly cost was for the different GBs of each iPhone model under their NEXT plan. I also asked her how much each phone cost if bought outright.
Mary Ann informed me that if I upgraded BOTH phones, my bill would be $116.66. (She also offered two free Otterbox cases.) I reviewed the amount of my bill with the two upgrades 3 times; to ensure there was no misunderstanding when I reviewed this with my husband.
In addition, I asked Mary Ann to note my account to document what we discussed (the doubling of data from 3GB to 6GB at no additional charge, the 128GB iPhone 6s Plus pricing, two free Otterbox cases and what my bill would be if I upgraded BOTH phones). I asked her to note this discussion on my account to avoid any confusion if I called AT&T to order the iPhones or if I went to an AT&T retail store to purchase the phones.
Little did I know that this was the beginning of an ongoing and still unresolved NIGHTMARE. Since my initial call with Mary Ann on 10/14/15, I have called AT&T at least 5 times; with each call lasting anywhere between 45 minutes to a little over an hour. I have been transferred, hung up on, and have been told that there is nothing that can be done. My most recent call was yesterday, 2/29/16, which lasted 2 hours and 8 minutes.
Mary Ann failed to properly document our conversation regarding the price of the phones she quoted and what she quoted for my bill. She also failed to double my data as she had promised, which resulted in some inept person messing up my data plan, being charged for a "change" in my plan and losing rollover data.
Yesterday was the straw that broke the camel's back. I was told by AT&T Customer Service that "there is nothing more that we can do for you". And that I will need to go to an AT&T retail store to resolve these pricing and billing issues. That didn't make sense to me, but since I needed to pay my bill anyway, I went to the AT&T store in an attempt to resolve these issues. This turned out to be a waste of time. At the store, it was suggested to me that the only way to lower my bill was to lower my data plan to 2GB.
I almost lost it! I explained to them that my data plan is not the issue, since I was receiving 6GB of data for the price of 3GB due to the double your data promotion in October 2015. Rosa, the manager at my local AT&T store was just as inept and unhelpful as Customer Service! She said that this was a Customer Service issue; so I could come back when I had more time and I could contact Customer Service while I was at the store. For what?! So she could look at me while I call Customer Service?! That was ridiculous.
The Customer Service at AT&T really sucks. They lie and lead you to believe you will be receiving what you were promised; then purposely do not document you account. Which then leaves you on the hook for paying way more than you were promised, or having to decide if you want to pay a termination fee to get away from them, their shady practices, their crappy customer service and their overly inflated cost of services.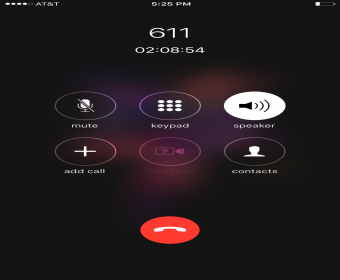 Faith hall
from Fort Lauderdale, FL
I had this service for five years. I called because of I was having trouble paying the bill. I had to cut my favorite stations to get a discount. I went without channel 7 for almost a month. If I called the customer service I will not get any help.

Bruce Reichenbach
from Arlington, TX
At&t Hasn't provided a reference channel line up card with numbers any time recently. I can down load a colored chart, but it lacks channel numbers. When I select movies, news channels, etc the channel names and numbers are shown, but when I hit print the same color coded chart, with no numbers is displayed.
When I try to print the pages that show all channels by plans each page must be printed separately, which will use hundreds of pages. Universe should provide a durable color folded card by service from basic through 450. In short AT&T should provide a quick reference card or come up with a way to print one. I like universe, but find feed back to the company lacking and is not to be found.

Robert Kontout
from Bradenton, FL
I bought a Beatbox Portable Devise around three years ago. I notice it was not working so I bought it to the Apple store. I bought it from the Apple Store for around $399. My family loved the bluetooth box. It was so maddening when the Apple Store said they do not work or replace any items on the Beatbox to date.
Really AT&T, you say that to a customer who has phone service for their family and who purchases items from you on a regular basis. Apple said to go to a store that fixes Iphones or computers that works with AT&T items. I took the beatbox and they cannot work on it because they cannot get the parts. How many companies put an item in their stores that retail for $400.00 and do not have replacements for this item to be fixed after three years.
Our contract is coming up with our phones and we are very disappointed in your service for a very expensive Beatbox that cannot be looked at or fixed. Shame on your company for the consumer. I would like to have a response from your organization on this matter. Something to believe that you care about your consumer. I bought the box at the AT&T store in West Chester Ohio. I live now in Sarasota Florida. I just took it to the AT&T store in the UTC Mall, 2831 University Pky-Sarasota, FL 34243.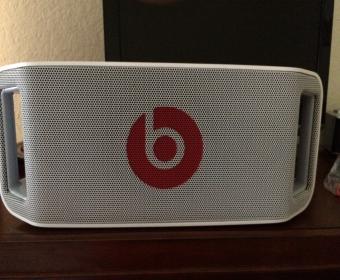 On 1/15/16 I called Customer Service to check on Account #847-674-3342 because the phone in my husband's room in a nursing home wasn't working. I was told that 3 bills were sent and not paid. I didn't receive the bills. I found out they were sending them directly to the nursing home and they were not forwarding to me, I talked to Joshua in Customer Service and requested they make sure the address on the bill was my home address.
This month again I didn't get a bill. I talked to Antonio in Customer Service and he again changed the address. He said he woud take another billing cycle before this change would be in effect. I don't understand why it takes that long to change an address. My husband depends on this phone to contact me about any issues that come up in the nursing. It is very important that I receive this bill on time.

Edyln
from North Augusta, SC
I am learning disabled and choose to write over calling. Warrenton, Ga 30828 is where I live. The internet service here is beyond poor especially in the morning and evening. During the day it is fair. I see where my connections are coming from a tower in North Augusta, SC. That is ridiculous. If you cannot provide me with faster and more stable connection, i would like to discontinue my u-verse & at&t account if we cannot resolve the issue. would need a technician to come to house and do all the work for me...i cannot take instructions over phone.
I will use all resources to register this complaint and express my most unhappy experience that started when U-verse was installed. Also, you don't even have this service at all at my cabin. Thank you to the customer service person who finally helped me with this this. I know nothing is your fault, but your attention to this matter would be appreciated.

Bryan Godwin
from Oklahoma City, OK
I am wondering why your employees have to lay to us. The told me and my wife when we went to the AT&T store in Moore, OK. to see about if we could get a better deal on a new contract. First they told us we would have to go to Directv because they are getting rid of uverse tv. Also your installers told us the same thing the you were finding out uverse services. Your installers said that new customers would have to have directv that they were not going to fade out uverse all together. We are about 75% satisfied with our service.
We told our neighbors that they said about uverse being fading out. But the came over and said they got a new uverse contract from the same store. They told them that they were not going to fade out uverse. Now I fill stupid that I told them anything. So five employees lied to us. So I would like for you to have your service people come out and do there work in the future and just not speak unless spoken to. Now the contract is in my wife name and not mine. I just want you to know that I do not like or need to be lied to.

Rodriguez
from Chicago, IL
I`'ve had to contact AT&T customer service representatives since January about adding and having a technician out to connect internet to my services. On February 3rd I called off of work and they were scheduled from 1-3pm. No one showed but I received a text stating " they were sorry they missed me"!! I was home from work waiting.
They rescheduled for Saturday the 5th from 11-1 and at 9 am I receive a text again "sorry I missed you" ! I have been on the phone all day with one department to another just to get rescheduled again. Who makes sure these technicians are following through? Is there even communication between departments?? This is the worst service ever.

Don McCarty
from Tampa, FL
I was never told I had to wait 6months to unlock my prepaid phone. I want to switch carriers but can't. So if I want more Data on my hone I have to pay $15 more if I stay with AT& T. I bought the phone and don't owe any money, I should be able to use my phone where ever I want to. We will be filing a complaint with the BBB and telling everyone we know to stay away from AT&T. Your customer service reps are not very helpful. Told us you bought your phone at Walmart they don't know anything about AT&T. Well it wasn't just them that didn't tell us your cs reps didn't either.

James Arnold
from Dallas, TX
We have contacted customer service more than 20 times now. We have been given the run around with several departments. We have been having the same trouble with land line for over a year now. The phone has a humming noise that is so bad that you can barely hear the party speaking. We have had technicians out and they have not been able to fix it. The last technician said that the underground cable to the house is bad and needs replacing. That's been over 6 months now and no one has been out to replace it. We have been paying our phone bill on time and have not missed a payment. We really feel that we are getting taken advantage of and being charged for a service that cannot be used. We have bundled with our cell phones.

Jeannine M Ruse
from Homewood, IL
01/25/16 Made a credit card payment over the phone to pay off the balance of an installment plan for a phone purchase. 01/25/16 ATT misapplied the payment to the phone bill in general rather than the installment plan. Made several phone calls to several different departments to get this matter corrected. The best ATT can do is refund the payment to the credit card. 01/25/16 ATT refunded the payment back to the credit card. 01/26/16 Made a second attempt to pay off the installment plan with a credit card over the phone. Was careful to explain the problems from the previous day to insure this would not happen again.
01/26/16 ATT misapplied the payment again to the phone bill in general rather than the installment plan. 01/27/16 Am now on the phone with ATT for over 2 hours and 22 minutes to have yet another refund of credit card charges and will now have to pay a 3rd time to try and get this installment plan paid off. No words can express the incompetence of a company that can not take a payment and apply it correctly.

The week of 2016 New Year, my landline started giving Static, dropping calls and hearing conversations from unknown persons. By New Years Eve I had no phone service. Unfortunately it was ;late when I realized I had no service, and the Office was closed. So Saturday Jan 2 (my birthday) I called and was given a date of a service repairman to come out on Tuesday January 5th.
I waited all day as instructed and no one came. Called on Wednesday, they said they would send someone out on Thursday which was totally unacceptable due to business contacts, as well as I am also caregiver for my elderly disabled Sister, and have a 8 year old daughter, and with no phone and I leave home no emergency call could be possible. I requested immediate service and someone came out Wednesday afternoon. Service seemed restored, but on Thursday, the next day service was off again. I called again as was given an appointment for Monday and repair was made and service restored.
Unfortunately this is not the first unpleasant encounter I have had to stress through. A few years ago trying to get internet service, for some unknown reason was without phone or internet service for 2 or 3 weeks, which really brought me to tears. I have been offered and accepted service to increase my internet speed, which absolutely did not work. I can not believe a company of this magnitude has so many problems. I never complain about anything, but enough is enough. I am totally disappointed at this time and hope this is the last time.

Ryan Ragan
from Orlando, FL
I would like very much to speak with someone in corporate about my complaint. I was promised a new phone I got the wrong phone it's too small for my vision and I wanted the one that was two years advanced upgraded to galaxy note 5 that I was promised.
Instead they sent me the galaxy 6 at 6 or something. I've activated I tried to use it for a week my eyes are used to my other phone that I've had for 3 years and I'm getting older. I can't use the phone that they sent me they told me that they were sending me a replacement but a two year newer version of my own phone instead I got this the at 6.
I do not want this I can't see with this phone and I was promised this or one of three choices now they're saying that I didn't return it within the two week period which she told me I had 30 days to return it. The girl on the phone so she must have made a mistake as well as sending me the wrong phone it's not the phone I ordered or requested and I can't see. I been with AT&T for a very long time through my business for 17 years this is my personal line and I don't want to cancel my service with you guys.
I've been very loyal to AT&T for 17 years my personal line for 3 years I'm very very hurt and upset and I need someone to call me asap.

Nina Hauser
from Ann Arbor, MI
I ordered an Apple I Pad Pro before Christmas from the Apple website. As soon as I received it from Apple, I called AT&T to order internet service for it. No one ever told me that I have 14 days to try out the internet service, after which I am signed up for TWO years. I returned the iPad a few weeks ago because it doesn't work for me as an artists but I forgot to cancel the internet service until yesterday (1/18/2016) When I spoke to the representative, she was quite unpleasant, telling me that I Cannot cancel the service because I am on a two year contract. I do NOT have the ipad any longer, and yet I am expected to pay for service for it.
I think this is outrageous. I have been a loyal customer of AT&T for many years , using it for my TV, Internet, two phones and one would think that's it just good business to grant my request to cancel it. Now I'm expected to pay $146.00 to get out of the contract. I am probably going to switch to t-mobile. I've heard that they have much better customer service. I know AT&T won't care one bit. I find that sad.

Elaine Boudreaux
from Delaware, OH
There wa phone that my mother returned. I am authorized on the account and have POA. I have the email memo that ATT received the phone. The account was never credited for the phone and the whole phone amount was due. I went round and round with ATT saving all chats with them. The bill was always paid, just not the phone amount. ATT in agreement with that as well. After many months still no resolution, no credit for the phone ATT received, and no phone returned. Then ATT suspended the account without resolving the issue. SO now 2 whole phone amounts due and no phone, no service.
After many months, now when I call, they finally after trying to explain months worth of the problem, they transfer me to retention dept where calls are not returned as promised, and one guy even hung up on me. I have made a federal complaint with the FTC. The phone number involved is wrong. I can provide all chat info and the power of attorney to resolve this matter on my mothers behalf. My mother has always and still does have a superior credit rating and has ALWAYS paid her bills!! Again, the lack of ATT resolution to this matter, and now ignoring my mother has resulted in elderly abuse in my opinion.
I also want all future communication and bills to STOP being sent to my mother.

Danielle adams
from Madison, AL
Bought new iPhone 6s online 12/20/15. Somehow I got singed up for the next payment plan program. I intended to buy the phone for 299.00 and have a two year contract. Not sure how I got the next plan. I only noticed it because my credit card was only charged $75.00.
I called customer service on 12/28/15. Explained my issue. Was told nothing could be done. Rep transferred me and then I was disconnected. I called back. Rep said I needed to bring phone to att store and return phone. They would then start over and have me buy a new phone. 1. That is stupid. 2. My area was under a tornado watch and I couldn't leave the house. 3. I was flying out the next morning. Rep said she could file a case and it would be handled from their end. It would be faster to go to the store, but this would work. Rep said case #J05879992 and that I would be contacted.
1/15/16. I called att because I was not contacted about my case. Rep asked what my issue was and I told her I was following up on my case. She put me on hold. Rep came back and said what wa the case about. I said here is the case number. She said she didn't need the case number and out me on hold. She came back and asked me what my case was about. I told her my case number and what my case was about. She said she my case has not been looked at. I asked her to get me a rep that could help me find out about my case. She transferred me and then disconnected. I called back.
Rep said my case has not been looked at and said she would have the case expedited. She then said I had to pay for my phone $800. I said no, and repeated my issue. She said I should have gone to the att store and returned the phone etc. I asked for a supervisor. Transferred to supervisor. He told me my case was looked and and rejected. I said I was told by two reps that my case had not been looked at. He said case had been looked and and was rejected.
I asked why I wasn't notified of the rejection. He said they don't notify customer. He then said that I a new plan stated 1/8/16 that only allowed for the next plan. No more 299.00 two year contracts. I said I was never told about the date and I had proof that tried to resolve the issue on 12/28/15. He said I should have gone to the store and too bad. Nothing could be done. I asked to cancel my account and he transferred me to the DSL department! I hung up and called the cancelling dept. rep told me I had to talk to the retention dept.
I was transferred and disconnected. I called back. Rep said he would sorry about my issues and could understand why I was so upset. Rep said he could see the supervised transferred me to the wrong dept on purpose. I never told this rep I was transferred to dsl. He could see it somehow. I was then transferred to retention. Rep said she understood why I would want to cancel my service. I told her att reps were fraudulent. I was tricked into a next plan, told it would be taken care of, case was never handled, lied to by several reps, disconnected repeatedly, transferred incorrectly on purpose. Rep said she would talk to her supervisor. Put me on hold.
Came back and told me nothing could be done. I said cancel. Rep was quiet for a long time. I waited. Waited. Rep said she was having connection issues. Rep then said if I cancel your service it will disconnect mother current call. I said don't cancel, I'll go into the store and handle it there. She said I already cancelled the other lines. I said why did you do that without asking me a date for cancel etc? I told her to not cancel and I would go into the store and talk to a human.

Gerald Bell
from West Monroe, LA
i cancelled my landline phone service with AT@T on Nov 30, 2015 my number was supposed to be ported over to Verizon at that time. i talked to AT&T before doing this to be sure I could keep my DSL and they said i could. i rec my bill for the billing period of Nov. 29th thru Dec 28th and my landline charge was still on it. I called A T @T to get this corrected and they told me it was not ported and if it had been that I could not keep my DSL.
I have a wireless box for Verizon and they are telling me I was ported on Nov 30th and I am being charged for both companies. I do not understand what is going on. I have tried to contact them by phone about 5 or 6 times and they keep hanging up- Verizon will charge me $175.00 to cancel. But I'm not hooked on the phone line for AT&T I'm on wireless for Verizon. Would you please get this corrected. I have talked to the Better Business Bureau and filed a complaint.

Michael Jordan
from Brighton, MI
Not sure WHY you don't add routers but this address 204.255.137.154 is choking my connection to a server I have been using for a decade. Since switching to AT&T last year this connection is bad and THAT address is the one router set that has made it worse. Why you can not invest in your business to maintain internet is beyond me....a YEAR for Christ sake and this major choke point has not been resolved. is it time for a class action suit against AT&T? Getting tired of AT&T service standing in a circle and everyone pointing to the left and hearing a chorus of "it's not our area it's theirs" the pingplotter image attached is from a GOOD day.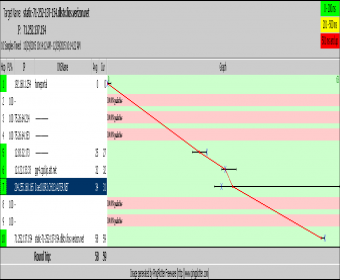 It's 12:46 PM and I am literally still on the phone right now for 49 mins and 10 seconds waiting for a "manager or supervisor" since 12:18 PM. I was calling them because they "updated" my service today (DEC 21, 2015) without my permission. Lady on the phone with customer service said to me that she doesn't see any new order confirmation on my account. The reason I called in the first place is because I received an email confirmation on my new order!! And i definitely do not want to re new my service because they are so rude and so expensive every year to re new service. My bill goes up $30 every year.
They do not care if you're a returning customer or not, they just make promises they can't keep when you sign on the first time. (it's 54 mins now and she said "I am still waiting on a supervisor lets go over this one more time together." I said no I will wait for a manager) The area I live in only has Comcast or ATT. I think I will just take my laptops and devices to Starbucks Coffee down the street. The baristas there are 10,000 times nicer then the people on the phone. Oh look i finally hit 1 hour on the phone with them and still no supervisor. I really hope people can get together and some how shut down this company who claims to have fast reliable internet, when their system is constantly crashing during a call (every single time I call).

Cristy Minear
from La Fargeville, NY
I've been with AT&T since it bought out Cingular. I'm VERY disappointed that I can no longer upgrade my iPhone by signing up for a 2 year contract and purchasing the phone at a discounted rate because I have a value plan. I guess being a loyal customer doesn't matter to AT&T. I will consider changing companies once all phones are out of contract.

Harold Burtt
from Orange Park, FL
Promotion on my two year contract expired on 12/12/15. I tried for a week before it expired to reduce my service to the same amount that I had been paying for two years. One night I waited in hold for at least an hour the next night more then forty minutes. My complaint is about the AT&T billing department, it is a joke could care less about customer service. Supervisor William needs some retraining in Customer Service not interested in fixing a problem just pass it on to someone else. Would love to have the customer retention dept give me a call if they want to keep me as a customer other wise Comcast here I come yes William as a retired manager if my employee treated my customers with the could care less attitude you have you would be looking for a new job.

Sherry Means
from Maryville, TN
Horrible time getting AT&T service set up at new address. It took a week later and twenty phone calls to customer service at AT&T before phone and internet were on. They didn't cancel service at old address when scheduled and now getting bill and didn't live there at time. Two months and still calling them.

Xiaowei Li
from Kalamazoo, MI
About a month ago, my Galaxy S6 Edge phone stopped working. So I contacted AT&T customer service. They sent me a new one and asked me to return the defective one since it was under warranty. Today I received my defective phone along with a letter stating that it was water damaged because the liquid indicator was activated, and $606 was charged on my bill. I agreed with the term of return because I did not do any liquid or physical damage. My phone simply stopped working overnight. I also have a witness who can prove that the phone did not make any contact with any liquid. The indicator was activated does not mean the phone was water damaged within my procession, it can be activated when AT&T received it. I talked to a customer service warranty dept representative and a manager today.
They kept telling me it has liquid damage, and if I don't pay the full amount they will disconnect my service and going to debt collection. If there was a liquid damage why would I return the phone. I would have just gone through insurance. I am extremely disappointed at how my issue was being handled after being a customer of AT&T for over 11 years. If this issue can not be resolved, I will file a complaint to Federal Communication Commission, Consumer Affairs, and Hissing Kitty, and start with other mobile providers.

Cherr're Jones
from Roanoke, VA
I have been an AT&T customer for a little while now and I have had something happen that is going to make me change carriers. I have insurance on my phones my son has sent is phone back three times. The third time we sent the broken phone back they said it got scratched in shipping and because of that I have to pay for a broken phone. I have not even finish paying for the orginal phone and they say I have to pay the balance of the broken phone by Dec 18th or my service will be paid off I was willing to pay 100.00 over the amount of my monthly bill until it was payed off I was told that will not work must pay balance of be cut off.
.
Thanks for your feedback!
Sorry. Please try again later!