AT&T
AT&T Complaints Continued... (Page 1)
859+ reviews added so far. Upset? Call AT&T corporate: 1 (800) 331-0500

+richard l green
from Harlingen, TX
after 61 years with same phone# my uncle86 and aunt82 feel betrayed by you. a letter said they must upgrade so they made an appointment.3 guys came in took away landline and DSL[they did not ask for this] and put in VOIP. no amount of calls has resolve this. it seems everyone involved is denying any wrong doing. so, congrats to you ATT customer service. they have only been with you 61 years

Richard
from San Jose, CA
Our landline is out of service. No dial tone and the phone doesn't ring when called. I checked and there is no dial tone at the service box on the side of the house (the demarcation). I found it very difficult to report the repair issue to AT&T. When 611 is called you are put through various levels of automated nonsense before being routed to the wrong person, generally in the sales department. Finally got through to a human who made a repair appointment 4 days out with a 4 hour window. On the appointed day no one showed up and no one called. Called back to complain and AT&T has no record of either the repair request or service appointment. So I made another appointment, 4 days out and with a 4 hour window. I waited all day and no one from AT&T showed up. Tried to call AT&T, but by then their call center was closed. Today is Saturday, they will reopen on Monday. I will call on Monday and make another appointment. I will wait all day and they will probably not show up again. It's not like they can't find us. Their RT is at the end of my driveway. Meanwhile, we will continue to get billed for the phone service that we don't really have - payment for which they will continue to demand on, or before the due date...

Susan Conca
from Arvada, CO
I called to pay my bill. First call use automated service, didn't work. Second call, talked to billing customer service. I was told amount and it would cost an extra 5.00 to pay with James. I explained automated service was not taking my information. In fact it tried to have me pay someone else's direct tv account. I only have a wireless account. Was told try again at *611. Tried the automated system tried to add 40.00 for me paying my bill. Called back spoke to Casey she took my payment charged me 5.00. When I asked about my bill I was referred to app. Spoke to Randy supervisor. He was rude, nasty and talked down to me because at this point I had been told 4 different balances not including what the app said, 5 different balances. I tried to tell Randy I had never had another carrier but that was going to change. I have had a car phone before they had cell phone to now a cell from age 16 to current with AT&T. Randy basically said AT&T didn't care about my loyalty and should leave. Last time I checked AT&T was doing better but still in the forest and not even close to the woods let alone in the clear. I don't understand why Randy (supervisor) is able to talk like that to anyone! Randy needs a mouth wash and a very long time out, possible long enough he is no longer on AT&Ts payroll!

Stephanie
from Garland, TX
I am so extremely disheartened with AT&T customer service. I have had several issues in the last two months related to Internet and DIRECTV. I've spoken with countless customer service agents and multiple supervisors who have not not only not helped at all but have also been dishonest and none have returned calls as promised. I've invested at least 15 hours in phone calls. I'm at my wit's end and still have no resolution. I am ready to take legal action if I cannot get a resolution to my billing and contract issues.

Sherry Stephens
from Royal Oak, MI
ATT U-Verse service went out at approximately 2 AM Saturday, May 12, 2017. Spoke to 3 representatives and 2 supervisors starting at 7 AM who had me do a reboot before telling me it was a problem in my area and would be restored in 2 -4 hours to telling me I would have to wait until Tuesday, May 15 for a repair.

walter asbell
from Neodesha, KS
some one called me from at&t but instead of fixing my problem he just wanted to give me a few bucks and that's makes things alright? why do you not fix the problem. then told me he would take phone back but would give the taxes I paid

C. Montgomery
from Houston, TX
Our beautiful lawn is DESTROYED from your company (AT&T) digging up my yard to put in new lines and the DEAD SOD and ROCKS that was put in to replace the dug up holes looks like TOTAL CRAP and I AM VERY UPSET. I would like AT&T to put down sod that is actually alive and make it look like it did before my lawn was destroyed!!!!!!! I already cleaned up most of the rocks so the lawn mower doesn't hit them as well as fixed the huge bolts that had springs in them which I had to take off for the bolts to fit level to the ground (nothing like a trip hazard) very dangerous. PLEASE FIX THIS ASAP!!!!!!!!!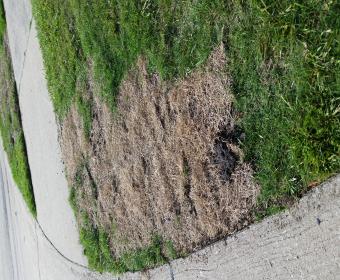 Danny neeley rome ga 30161
from Rome, GA
You lied multiple times about our bill an the perks you supposedly where letting us have what a joke charging us twice for phones that where supposedly free or we would not have gone this route maybe that's why we havent received a paper bill for 3 months no happy customer here ever wonder why? Even the so called credit cards where nothing as to what you advertised to us amount cut in half per Pam @276 254 9587 she said would return calls an never had please pull taped phone call if you don't believe this !so why am I receiving so much dung from this so called customer based company you can contact me three the snail mail @ Danny Keeley 1480 ward my rd rome has 30161 of you have the gonads to I'll be waiting today is 5/10@8:45pm

walter asbell
from Neodesha, KS
your sell man lie to me I have been with you for years time to look for new company

Roy Holton
from Stowe, VT
On April13 I made a call to the ATT service department reference my direct tv not working properly. On this date I'm not sure if I spoke to a person or not about getting it fixed. On April 15 I spoke with a person who set up a service call for me for repairs on the 16th. The 16th came and no one showed up advising road conditions were too bad to get here. Personal in the survey department called wanting to know if my tv had been adequately repaired at which time I told the person no one had showed up. This person set up another repair date for April 19. Again no person showed up for the repair. I called the repair service once again asking why. The lady advised that she would have the service supervisor call within the hour. Needless to say no call. I pay 124. dollars a month for a service that I'm not getting. I feel that ATT show prorate my bill for this inconvenience and I will be looking elsewhere for tv service.

Chad Schwartz
from Stroudsburg, PA
I needed to purchase a new cell phone. I'm an HVAC service tech and I'm crawling in and out of attics and crawlspaces all the time. My old Samsung flip phone was a military grade phone and has been through the war. I asked for a rugged phone and was pushed to an $850.00 phone plus a case. I didn't need a smart phone for where I was working, I knew it wasn't going to last. I was offered one flip phone which is a cheap piece of plastic for 63 dollars and change. But, I can buy 6 of them and still save 500.00 dollars over the smart phone which will only last two years anyway. I called tech support to find out how to import my contacts, there isn't anyway to do it. I have to input 239 contacts by hand. He told me I had 14 days unconditional to return the phone so I went back to the store to return it and was informed there is a 45.00 restocking fee on a 63.00 phone. So, I'm keeping it while I go out to bid for a two new phones and carrier, did I mention there are two phones on this plan and carrier. I've been with AT&T for 13 years now, but I guess that doesn't mean a thing. You're only as good as the new money they want you to spend in there store. I now understand why they are rated the worst of all the carriers for customer service.

Carolyn
from Gainesville, FL
I am a handicapped seventy year old. I came to this store to pay a final bill for a family member. Three people behind the counter and I have been waiting over 30 minutes and no one is taking my money. This is unacceptable

Howard L. Love, SR.
from Little Rock, AR
0n 4/2/ 18 I spoke with an agent regarding a $40.00 charge for a mini genie that a tech left at my home & a $9.00 late charge. advised the agent that I had contacted agents in feb. & mar. 2018 and was told that the non owed $40.00 & 9.00 late charge would be removed. this did not happen. the agent that they were generating the paper work to effect the removal of these charges.also onthis date i advised the agent when I attempted to schedule $153.52 payment due 4/ l7/18 the system was showing a payment for $151.51 was schedule for 4/13/18.the agent advised me she entered and scheduled the $153.52 for 4/7/18. in checking bank account on this date I did not find the that the payment had not been processed. an agent advised me, after inquiry that they were unable to process the schedule payment because my banking information was not available and because of this I would have to pay $5.00 or processing fee and, be charged a $ 9.00 late charge on my next billing I schedule my paymentst to be drafted from my checking on the scheduled due date. when I do this it shows my banking information is stored in the system. the time I have spend on the phone waiting and the thank you for being a valued at&t customer at the closed of the call is not true. I trust that your response to this complaint will make it true.

Taylor
from Milwaukee, WI
I have been promised a credit on my account since November of 2017. Its now April 2018 and every time i call, I am told the exact same thing. The rep sees all notations on the account for every month I have called and promises me that the credit will be applied to the next months bill. Today I was transferred to 7 representatives. 7! And they each claimed that they were transferring me to a supervisor to apply the charges. Finally after the 7th rep tried to transfer me, I just hung up! ATT is the worst company I have ever dealt with! Not only will I never do business with them again, I am making it now my personal mission to express in every outlet my dissatisfaction as well as notes of names, dates and recorded conversations I have contacted.

I feel compelled to contact you in support for the young students at Stoneman Douglas school. I would like to ask that you think about being on the "right side of history" and DO THE RIGHT THING and drop your support for the laura Ingraham show. She is a loud mouthed bully and should not be allowed to act in such a manner, without being held accountable. Please, DO THE RIGHT THING. BE ON THE RIGHT SIDE OF HISTORY!
the boatwrights from Oregon

Jonathan Stern
from New York, NY
I am a longtime customer of ATT with a family plan that costs us about $4,500 annually. I notice that ATT advertises on Laura Ingraham's show, and am very upset that she was so cruel to school shooting victim and high school student David Hogg via Twitter. (Her subsequent apology was just to save face and advertising support.) I hope you are very upset by her cruel words too and will stop advertising on her show. I'll wait to see if you stop endorsing her to decide whether or not I stop using your services. I don't want to give so much money to a company that supports such cruelty. It makes me feel like, indirectly, I'm supporting her too. Please stop supporting such a mean-spirited person; it's not in keeping with the spirit of your company.

Jimmy Patterson
from Benton, AR
I purchased a new 6S apple smartphone from AT&T, during my first month the phone was checked and found to have some defects and AT&T filed a warranty claim and replaced the phone, 2 to 3 months later my phone was stolen and then AT&T filed a insurance clam and replaced my phone again, I am now having issues with that replacement phone with missing screws from the charging port and have been told that my phone is not a new phone as I had purchased but a refurbished phone, I made 7 calls in one day trying to have my issue resolved, 4 calls to the techs at call center, 1 call to the billing management, 1 call to technical support, and 1 call to Apple waranty. I am only asking for my phone to be fixed or replaced with another refurbished 6S since I paid and bought in good faith a new 6S from the begining and with all that I went through from the time of purchase AT&T had replaced my new phone to a refurbished phone that I could have bought at a pawn shop for way less money. No one was able to help me with my defected refurbished phone. I am elegiable for a upgrade but find it hard to upgrade with a company who in their good faith sent me a used phone to replace a new phone and now want even help with the repairs of 2 small screws to fix their refurbished phone that they know clearly and without doubt that they shoud step up and resolve this petty issue which could become a major repair for this phone in the future. thank you for your attention with this matter and your time

Thomas A Turco
from Fort Myers, FL
I write to you not just to complain about poor customer service but hopefully someone in the corporate office can rectify the situation. My complaint is long so please bear with me.
On Friday, March 24, 2018 we 9 my girlfriend and I) went to the AT&T store located at 8646 Gladiolus Dr. in Fort Myers, Florida to see if any promotions were in effect.
We were told by the woman staffing the office that there is a promotion, we could upgrade to a Samsung S-9 for only half the price of the cell phone. She said the phone normally is $789.99 however we could get it for $395.95. My girlfriend asked is there anything we have to do other order the phone and we told "no', just pay the sale price. However we had to go to the store located at 4125 Cleveland Ave, Fort Myers, Florida since that is where I purchased my phone. So across town we go, there we are told the same thing, S-9 phone for $395.95. My girlfriend up grades her phone, however I cannot, I must go to the store located at 6 Mile Cypress Parkway. Before closing the sale my girlfriend asks the saleslady(Dana Brown) it is half price, no other commitments, she says "no". She never shows us the paper work but puts it in a folder and we leave. The only number she signs for is the $42+ - sales tax. Never saw any paperwork or image on the pad for the price of $789.99.
We go to 6 Mile Cypress store and wait for a rep, when I tell him I want to upgrade my phone he tells me I must get Direct TV. I couldn't believe it. No one before mentioned Direct TV to us, as a matter of fact we asked at both stores is there something else we must do to get the phone at half price and both times we were told" no". We then look at the paperwork and we see the $789.99 charge. We were told that my girlfriend would have responsible for the entire cost after 14 days and there would be nothing we could do about it. We were so mislead, to the point I would classify it as a scam.
Now we have to go back to the store on Cleveland Ave. and undo the whole sale. Mind you we have already spent 4 hours on this process.
We get there, and Dana Brown tells us it was just a miscommunication!
To add insult to injury she want to charge us a restocking fee, nervy.
We started out at 11:30 a.m and ended up leaving the Cleveland Ave store at 5 p.m.
We have been long AT&T customers and I am not going to threaten leaving, although I have had many offers to leave. I am happy with the service but not with the AT&T representatives as some of your stores. They are the face of your company, to many the first impression of AT&T, don't let them ruin your reputation.
I hope and expect a response, Thomas A Turco, 203 400 4922 my email is tat71647@yahoo.com

Marilyn Curry
from Tacoma, WA
Account #298089494794. I received my February bill on 2/16/18. I mailed my payment 2/17/18. It was posted 2/27/18 and I was charged a $5 late fee on my March bill. I received my March bill 3/19/18 with a due date 3/24/18. There was no way my payment would reach IL from WA so I had to spend $24.70 on next day service. P. Van signed for the payment 3/22/18 at 5:48 AM in Carol Stream IL so I know my March payment will not be late. What I want to know is why I was assessed a late charge when I mailed my payment timely and have had no late charges on this account in 6 months. Please credit my account with the $5 late fee. Is there any way you could mail my payment to me a week earlier to avoid this problem? I have tried and will keep trying to set up an online account but have had no meaningful help from customer service.

Graciella Nilson
from Buena Park, CA
I am very Upset about a situation with AT&T INTERNET BILL ,I have been told 2 months ago I will pay $34 for 1 year of promotion,and today 3/24/2018 I have recived a Bill for $40. Rude !
This is very not right !

Graciella
from Buena Park, CA
I am very Upset and disapointed! I had a VERY BAD EXPERIENCE at the AT & T store located at Beverly Bvd,(and La Cienega) Los ,Angeles CA 90048.This is the second time I went to ask for help to downdload an App.and No only the employee didn't have a knowledge at all, he couldn't respond any question. that he lied and was disrespectful.His name is LUIS, he was trieing to make buy a new cell,when the one I have I bought it 5 months ago,He said I need a biger phone,becouse I don't have room for texting??????
LUIS ,need training and education,this is not right to treat a costumer and lie to make me buy a new cell. Are they in comisions on sale??? This is the second time that happened!

Joseph Petras
from Carlsbad, CA
For 3 months in a row I have received my bill 2-3 days before the pay date.one time actually after the date all resulted in a late payment.
There is no way other then going into an outlet to pay this on time. Paying by check through the USPostal service which is the most convenient way for me it is impossible to be on time, so, go ahead and charge me the $5.00 late fee.
The closing date on bill this month was 03/07/18. I received it today 03/23/18 16 days after the closing date, the due date 03/28/18 Today is Friday the check goes to Atlanta If I pay the bill tomorrow the chance of it being recorder by the 28th is absolute zero.
I believe this is fraud committed by the nations largest telacommunications co..

, account under my wife name, account Number # 063 015-2433 211 7
from Oklahoma City, OK
Had DSL internet. Always had problems with account . Connection problems, lose of broadband and signal due to signal lose to packs . I tried for 3 to 4 years to work with A T & T. They even lowered my monthly rate to 28.00 . But they never fixed the problems and I finally had enough of their none action and customer service. They were none carrying. They sent final statement to be paid after I had told them I had not had internet due to them for 4 weeks. I should not have any billing. And they also for about 3 to four months had been charging me 88.00 to 95.00 for DSL. Why would I have the slowest internet for the cost of the fastest which is about 20x's faster at that price ??? We can not even get faster service in this area .... I have tried to talk to the complaint department with no successes at all. I need to talk to someone that has the power or authority to fix this issue and so I can go on down the road. I told them that I was contacting my rep. and also the BBB and Attorney General of the state due to their none carrying and none comment to help customers. Have copies of billings and also, copies of monthly checks going through bank. Bank statements validate our payments and also we should not have any late charges on an account which never really ever worked to its specs.A T & T owes us money for over charge and also for so called late fees, which is a joke .I've been lied to, been rude to, been maneuvered, been manipulated , and even been hung up on. I am a customer and I do not work for A T & T. I fail to see why anyone should be treated like this from a company that projects so much friendliness. False advertisement .I have tried to conclude this event of lack management . This is just the start I feel and I am up to the task !!!!!!!!!! 3 / 20 / 2018 .... Phone # 1-918-271-4160

i got a lg v20 back on march 11 of 2017 the deal was 50\ off of 829.99 over 30 months but att made me pay 249 of the phone upfront that left me with 580.99 over 30 months they were giveing me 13.37 a month as a creidt over 30 months but are now saying i ported my number out so now i owe 829 not 580.and not takeing off any creidts i have so far after 13 months of billing

Jean Conley
from Dallas, TX
On March 14. 2918, an AT&T serviceman worked on a telephone line in the yard behind my house. Before his arrival, I had no problem with my service. I did not call him. Shortly after he arrive around 9:15 A.M., I list the dial tone on my LANLINE. I waited to see if my service would be restored after he finished. He left around 3:30 P.M., but my LANLINE service was not restored. I immediately called AT&T to inform them of the problem but was told it would be Thursday of the following week before anyone could come back out and restore service to my house where I didn't have a problem until the servicemen worked I. The line. I complained that I WAS A DUSbked elderly woman with severe rheumatoid arthritis and that my ADT SECURITY security system would be greatly comprised by that arrival date. The agent then told me that the soonest they could come to my house would be March 21. I asked to speak to a supervisor and was referred to Ryan who assured me they would expedite the repair and someone would be out the following day, March 15 between 8 A.M. and 8 P.M. At around 3:30 on that date, I called to check the arrival status of the serviceman only to discover that no order had been established. Ryan lied! I complained because of the risk to my self and home security because my ADT alarm operates on my LANLINE. I informed Louise that my home had already been broken into once and I didn't want to face another danger like that, especially silly with a compromised system that has lost service because of A mistake made by an AT&T serviceman. Louise assured me that someone would be out between 5-8 PM, but needkess to say, she LIED as well. I pay my bill on time and AT&T does not have to call me for lack of payment and to be treated with such lack of concern for the customer's well being has become the trademark of AT&T. You all don't care about customers. Not only I'm I without service but I'm at risk because my ADT system is compromised but I'm using cellular data I should not have to use, possibly costing me financially in the long run, because I don't have the security of using my home Wi-Fi. No one from AT&T visited my house on March 15 to fix a problem your company caused. I ask that you send someone to my house first thing on Friday morning to repair the problem your service man caused. I ask that you discount my bill for lack of service from 9:30 A.M. on Wednesday, March 14 until those repairs are made. I also ask that you discount my cell phone to atone for data used that would not be used. I have had similar problems in the past where I have been accused by AT&T of using data beyond my plan while aim sittiting at home all day long relying on a Wi-Fi that may or may not be working through no fault of my own. There was a time when AT&T appeared to care about their customers. Where is that concern now? I live alone! It's not a very comforting feeling to have someone break into your home, and the thought of my security system being disabled because of a mistake on your part is REALLY frightening for me! When I faced that dNger before, it was well over a year before I slept at night. Please don't make me relive that incident, which is becoming very real for me.

Judy Foster
from Baton Rouge, LA
On or about March 2, 2018 I made a promise to pay by phone using your automatic services for 3-21-2018 and on Tuesday my services were interrupted. I did receive a notice in the mail for the 8th of March service interruption. I was approved for that date and someone tried to get into my gated community and was unable to get in. I can't get in and out of my gated community because the last four digits of my phone number is the gate code. It is so sad to offer a service and not honor it. Services needs to be restored immediately. I also spoke to Linda Wilson and she said she showed no record of a promise to pay by date. I also explained I had 2 surgeries and I was running a little behind so I would make payments on my account as much as I could. Linda stated that she could not restore my services unless I did a promise to pay by with her by check or credit card. Why would I call and say I did a promise to pay by and give her the dates and amounts if I didn't schedule one. If they were going to interrupt my services, why didn't they do it on the 8th as they say was scheduled. Obviously it seems as though my promise to pay was deleted. I used my phone as recent as Monday night. I have been a customer for many many years under a different last name and city since it was South Central Bell.

Kristen McCumber
from Oklahoma City, OK
I have been dealing with this issue since May of 2017. My services were transferred from the home that I was staying in to the home that I have bought. Since then I have called every month to get everything taken care of as far as my billing. Someone on Direct TV took it off of combined billing and I didn't find that out till September because in June they stated that everything was fixed. I still wasn't getting my bill to upload so couldn't pay it. In September they told me to register which I did and was only able to pay once on there because every time I log in it directs me to combined billing. I have called every month been promised call backs I never received, been told it was fixed, and just wait to make a payment until they could fix it. I called every month to due my part as a customer. This experience has been crap and something I shouldn't have to call in monthly and speak my weekend on the phone 3-4 hours at a time.
I spoke with supervisor Frank Employee #FR371B who tried to say that I didn't do what I have been doing calling in trying to pay even when they said I had 0 balance and I even went to a store you couldn't find it in the system and speak two hours after work. I understand there is valid charges because I can't disconnect them but all the work I have put in your company never responded. Frank then stated that I can only adjust 100 dollars due to the unfortunate circumstance which he has the power to due the balance. Im not trying to get off easy but for my difficult situation and been provided bad customer services I'm not paying charges I can physically pay because they don't pull up or they can't find them. I will continue out paying once everything is fixed and start with my combined billing the way it is suppose to be and the correct amount. As I stated to him. A a supervisor you are suppose to go beyond for the customers and satisfy them. I never had an issue till I moved and never missed a payment. This is not on me I haven't dropped the ball ATT/DIRECT TV did. The balance should be credited and what should happen is credit and pay the early cancelation fee because I'm done being a DIRECT TV customer with the horrible experience I deal with every time I call in. I will go to cox where I have never had an issue and think about getting a new cell phone and internet plan as well. Ive been a long time customer and this experience has left a bad taste in my mouth and when your friends and family ask are you calling direct tv again that is an issue.

Jason Stratton
from Vandalia, OH
Just had corporate gentlemen that came by to see how Dave (our installer) did they opened the gate without my knowing to check on install and failed to shut the gate behind them. Now my dog is running loose NOT a good start for your sevices.
Jason Stratton
512/765/0706

Harold Burtt
from Orange Park, FL
The month of Jan I dropped my fax line my bill was reduced by $52.00 the bill was $151.57 this month my bill is $222.66 ..
I made multiple calls before I actually got to speak to someone in the US and they pretty much said this is your bill and when I said that ATT was going to lose me as a customer pretty much got the oh well. I said Comcast would like to have me as a customer and the ATT lady said would you like for us to cancel your account or wait till you call Comcast.
With my wife's cell phone bill is separate from the other ATT services that we have all totaled we are spending over $300.00 per month and really disappointed in the ATT attitude towards their customers.
That lady in Kentucky needs some customer service training she was supposed to be a supervisor in Customer Retention.
Happy to hear that so much is going well for ATT that they no longer need to keep their customers.
Thanks for listening I feel better now hope to hear back from ATT but not expecting too will be searching for other options.
Harold Burtt 904-272-0788

Allen Ingram
from Louisville, KY
I'm having grave difficulties trying to get the plan agreement your company and I entered into (see below) correct billing info. I've spoken to billing and the loyalty departments on several occasions within the last few days with each time receiving feedback via email from them of plans that was said that I had agreed too, but didn't. I have spent numerous of hours on the phone within the past few months and days trying to correct these issue with negative results. Agreed to services and plans timelines: 1. Change in monthly services cost (03.08.17). Directv - $15.99; Internet - $31.99. No contract. Total monthly cost including taxes - $52.00. Effective date: 03.26.17~03.26.18. Had many issues with billing thereafter. 2. Change in monthly service cost (08.06.17). Directv - $15.99; Internet - $31.99. No contract. Total monthly cost including taxes - $52.00 with $36.60 due 08.26.17. Current balance: 0. $32.30 removed from my bill. Conf #: 3531967603A. Rep name: Taja. Problem in Aug: Bill was great and the service person was very good. However, my upload and download speeds were changed without my knowledge or consent. 3. 02.12.18: Receive email stating change in services. Bill increased, contract added. 4. 02.15.18: Called AT&T to address concerns. Asked to speak with a Mgr. Rep said Mgr would call me back. Mgr never called. 02.16.18: received email stating same as item 3. Reps that I've spoken with: Jevone, Tre, many others. My request and expectations are that your company adhere to the service plans and agreements that we entered into in Mar and Aug 2017. No contract, download and upload speeds at 18 mbps and 3.0 mbps, respectively. I look forward to your response as soon as possible. My telephone: 502.695.3707 (H) 859.492.3707 (C). Acct #135252206. Pass Code: 5217

PILAR HACHA
from Pompano Beach, FL
Installation of my service was done in December 23,2017. A cable wire is still exposed in the backyard. I called in to report the issue and even called the attention of a serviceman servicing my neighbor but nothing has been done to bury the exposed wire. Is there anybody listening?

Cleve Murdock
from Columbia, SC
I called into your customer service to check on my data plan. I spoke with the representative about what there was to possibly upgrade my plan. She told me about the Unlimited Data plan. I asked her how much it would be and she quoted me the price of $145.00. I currently pay 133.30 for the 10gb plan. So I asked her if that was the price and she again said yes. So I told her that since it was only $12 more that I would upgrade to it. Never once did she say anything about any additional fees or taxes. I get my next bill and it shows a higher rate than what was quoted me. I called the customer service at that time and then they proceeded to tell me that my new rate would be $172. I told them that was not the price told to me and that it needed to get fixed. Nothing was resolved at that time so I asked for a supervisor. The representative told me that they would have to call back in 30 minutes. That was on 2-9-18. Today is 2-13-18 and I just got off the phone with them after spending 1 hour and 21 minutes with 3 different people. I made that call as no manager called me. I was told that the initial representative had told me a wrong amount as they should have explained about the added fees and taxes. I explained to each person that the representative never told me that and that I should have been given that price. Each person I talked to kept over talking me and did not resolve anything except that they were giving me a $100 discount on my next bill. The final person whose name was Sylvia (did not get the first two as I could not understand them) said that she could not help me due the fact that they can not change the amount of a plan because it was the marketing team that set these prices and that they could not alter the plan. I then asked to speak to her manager and she stated that he or she would only tell me the same thing and basically said that it would not do any good. I then asked for the corporate number and she said that I would have to get that from the manger. Then she told me that after conversing with her colleague's that there was no corporate office number. I was on the phone with her the whole time so I do not know when she had time to do this. I asked again to speak to her manager and she said that it would take 24 to 48 hours to get a call back. I asked for the name of the manager that would be calling me back and she gave me the name of Jessica or a Martin. I will be waiting for this call.

James Crawford
from East Moline, IL
I am James Crawford---1833 7th Street--East Moline, IL. 61244 crawdad01@sbcglobal.net
About a year and a half ago. (Aug, '16 I believe) I requested a land line be installed in my home. I had service with ATT for over 50 years but had it removed because all I was getting was sales calls.
Shortly after, my wife lost her vision and could not use the cell phone. I requested a new land line from ATT.
After waiting a week with no service I called ATT (after my usual 25 minute wait) The lady said it had been installed. I had been in the telephone business for 31 years. I checked the demark point and the terminal at the pole(since it was a buried service) and found my drop wire was not connected. I called again and after my usual 25 minute wait. and was told it was working because she had called the number 309 752-0372 and heard it ringing. Wow, I thought: Who am I dealing with here? A ring back tone doesn't mean it is really ringing a phone. I told her my service was not connected at the terminal She said I should call repair. I told her I needed an installer. She was sure she was smarter than me and we reached a stalemate. I told her I wanted to cancel my request for service and she agreed.
A month later I got a bill for connecting and a months of service. I called back and after my 25 minute wait, the person said they had no record of the previous conversation. but she would annotate our call and look into it.
A month later I got a bill for installation (about $45 and for a months service. I called and after 25 minutes, I was cut off. Next month another bill arrived with just the installation charge. I sent a letter of explanation. Then I got the nasty letter saying I am late.. Then I explained to a collection agency and they said OK forget it. They sold it to another collection agency which I ignored. Yesterday I get a notice from another collection agency.
I am sure this has had a negative affect on my credit rating and feel that ATT is responsible for all the harassment I have been given.
Would someone take pitty on me and resolve this matter.My previous telephone number was 309 752-0372. I had copies of my letters but have changed computers and the letters only duplicate what I have said here

Debra Ellison
from Birmingham, AL
I called internet service number in August to complain that our extra charges for internet usage was impossible because we are unable to download movies and the amount of usage they were saying (250gig-650gig) was not believable because we are a two person family and work full time jobs.
The individual stated the Technical department could research this and get back with me.
In October I called again, and stayed on phone over 1 hour, and the lady agreed with me that it appeared incorrect that two people were using 650gig in one month with NO movie downloads, and NO video downloads. She stated they would credit my account for that month and go to research the other months.
In February, I noticed the other months were not addressed so I called back a third time, and this lady was horribly rude. Wendy Desk R100. She stated it was very possibly that I could use that much internet and there was going to be no more research. In essence she didn't listen to my complaint and understand what I was addressing.

Judith Kowich
from Warren, MI
After careful review and outside inspection, it is the collective conclusion that AT&T is deliberately slowing down my internet speed both direct and wireless !!! - I would like a direct response regarding this matter !!!
Respectfully Submitted, Judith A. Kowich
30529 Iroquois Dr. Warren, MI 48088 1-586-751-0159

Ronaldo Davis
from Houston, TX
This is the worst service I've ever had I've only been with AT&T for 2 month n my transition has been horrible I will not recommended nobody to them at all I'm so disatified already !!! Now when I switch services they'll ask me wht can they to keep me instead of asking me now smfh!!!

Kamau Kambui
from Gainesville, FL
I live on St, Croix USVI, I have been an ATT customer for many years, I have enjoyed excellent service with ATT all the time. I even at one time switch to Sprint for they has better rate packages, but had to switch back to ATT because the service was not as good as it's rates. So I know the service that ATT was able to provide, However all that changed after the passing of the resent hurricanes in the Virgin Islands. The service we now receive is nothing compare to what it used to be. We were able to two months credit which was good but we are now about five months after the passing of the storm and the service we once enjoyed is yet to be. Over the past three month I have called Tech Support to see they could do anything about the service only to be told that only two of the towers are showing good and all others are showing deterioration, they are working on the problem and will be restored soon. Over those three months I have been given several dates that repair was to be completed only to be disappointed. The last date I was given was Feb. 7th, and of course we still have the problem, poor service, but our bills is like we have excellent service, with no discount. I will be filing a complaint with Better Business Bureau for I am fed up with ATT customer service responses.

Kamau Kambui
from Gainesville, FL
I live on St, Croix USVI, I have been an ATT customer for many years, I have enjoyed excellent service with ATT all the time. I even at one time switch to Sprint for they has better rate packages, but had to switch back to ATT because the service was not as good as it's rates. So I know the service that ATT was able to provide, However all that changed after the passing of the resent hurricanes in the Virgin Islands. The service we now receive is nothing compare to what it used to be.We were able to two months credit which was good but we are now about five months after the passing of the storm and the service we once enjoyed is yet to be. Over the pass three months I have called Tech Support to see they could do anything about the service only to be told that only two of the towers are showing good and all others are showing deterioration, they are working on the problem and will be restored soon. Over those three months I have been given several dates that repairs was to be completed only to be disappointed. The last date I was given was Feb. 7th, an of course we still have the problem, poor service, but our bills is like we have excellent service, with no discount. I will be filing a complaint with Better Buisness Bureau for I am fed up with ATT customer service response.

nancy stover
from Tucson, AZ
my complaint is that i had trouble with my hd tvs and had a service man come out to fix it and a car showed up and an att guy came in and pulled a scam on us to change from century link to att sevices. they spent several days hooking up our phone system and we evidently have a blockage somewhere in our home so it was a waste of time we have had no phone for almost a week. and also we were supposed to have a 14 days grace period to change back if we weren't happy to keep our phone number as we had it for 30 sum years.well guess what we tried to get our old phone number back to change back to century link our original phone outfit and we have gotten no where.i and my husband are not in good health and we need a phone and it still. is not working. i am so stressed i have been trying to get help for this and can't get anywhere.please contac me if you can help get my 30 some year phone number back so i dont have to notify a bunch of family , doctors ,banks , famiy etc... thank you so much please help... nancy stover use e-mail i don't have a working phone... thank you

Kathy Bigler
from Sacramento, CA
I needed help on my internet service. I can't tell you how many hours I have spent and I still have not got the answer, All I wanted to know was how to keep devices and/or people off my internet. Customer service has changed my passwords and even taught me how to look up things, but I still had problems. They finally sent a Tech JUSTIN (problems with getting that even). I was not at home but my 15 year old grandson was. He was suppose to call me and I would come home. My 15 year old is on his gaming xbox to much and I wanted to block his xbox but not other things. I had many questions. In Jan 2018 for the 1st time I went over my 1000gb and I wanted to know how could that happen when not much changed. Sadly my phone had problems and I didn't get my grandsons call. Justin still serviced my home with no adult present. When I got home my child said I screwed everything up and if I changed passwords again and a tech had to come I would be charged. Justin had left his number. I called him because I never got my questions asked and didn't really believe my childs message fully. He didn't answer but returned my call not long after. He was instantly annoyed with me and any question. He would keep saying "What do you want me to do?", After about 3 minutes he said look I a just ready to take my lunch so I gotta go. Why the heck did he call me back if he didn't have time? He was horribly rude and I began to cry I was so frustrated. I just needed some help and guidance. So after being a customer for some time now I will cancel my account and go to Infinity Internet Essentials. They have faster internet speed and classes to learn things about the internet service. Most of the phone customer service people will ask a bunch of questions (about 10 minutes) then transfer me to someone else and they ask the same questions. I am to old to waist my time like that.

Regina Wodarz
from Indianapolis, IN
I have a 6s IPhone that just froze and was unable to restore..... this I was told at the apple store, On 2/6/18, I went to the Retail store at Sunnyside Village Plaza Center, 10820 Pendleton Pike Ste D, Indianapolis to discuss the next step. When I went in there was only one customer in the store and she was finishing up.... there were two staff on duty. I explained my problem and I needed to verify insurance or upgrade or replace.... I did not break the phone - just plugged in to recharge and the next morning the phone would not turn on... So of course they preceded to TRY to fix it when I had already said in would not restore..... It was very apparent that the one I first talked to was new and was not very sure what to say, then the other man came over and was very short, and arrogant with me. His demeanor was not very professional. Look up info told me I did not have coverage on my phone and still had 13 months so pay this or call this number was his solution.... he did not offer to call to help just gave me a number and said to call it - duh... did he not listen I had no phone - he would not let me use the phone there because it was "business phone" was this not business???? I left very frustrated and went to a friends to use her phone and a claim was made- a phone is being sent as a replacement. I have been an AT&T customer for over 40 years and left with a very bad feeling as if it was to much trouble to help me - and I was just an old lady that he had no time for..... customer service definitely was missed in his orientation....

Gale funes
from Stone Mountain, GA
I have paid 565.00 to get the internet and tv turned back on. They want turn it back on and are rude some of them. My grandaughter needs the internet to do her homework on. My daughter is looking for jobs. My husband Jorge funes let his friends do a three way group plan its 1000 and something dollars some charges were made in my name after I cut off there phone's October 18. There has been fraud on my phone by my husband's friends and it needs to be stopped and the internet needs to be turned back on thankyou Elizabeth Gale funes.

I changed my plan with the customer loyaltly department early January, said that I was going to save money on Directv and At&T. I did save money on my Direct Tv and when I got my at&t bill my bill was over 60.00+ in charges. I called to talk to a representative who was rude and said that since I changed during my billing cycle that I owed this money. I understand these charges are associated with changing a plan during my billing cycle, I was not made aware of this when customer loyalty changed my plan. I was under the impressing that I'd save almost 20.00 or so with changing to the new plan, not adding 60.00 for billing cycle change, then my bill after would go down. this was not disclosed by the representative. if that was the case. I'd change plans when my billing cycle ended to not incur charges of 60.00+. I need this rectified. I tried to ask the agent to connect me to a manager he refused would not give me his employee id to identify him, or his customer number to identify him. He would not connect me to a manager for assistance. I feel that this kind of customer service treatment is unfair. I did get his name was John I called at 1:42 mountain standard time. He was very disrespectful, not customer friendly, and not symphatethic at all. he advised me to call and talk to someone else. This kind of treatment is very unfair. Please adjust this situation. You can pull the call records. my phone number is 623-414-8255, name is Sonia Butler, under the account. I have 5 lines with you and directv service. I would like this taken care of. The money that was added was not disclosed even if it is for one billing cycle. I would not have changed my plan. Please call or email me back with resolution. I am very upset.
thank you

bluejew2gg@gmail.com
from Channahon, IL
I can't remember my at&t wireless user ID and password, customer services will not let me reset to a new
ID and password with out these two pieces of information. possibly because my wireless phone was lost
or stolen last year. My old wireless phone number was/is 309 278 8809. my account number is/was
199024947635. I simply do not see a good reason why these 2 pieces of information are no enough.
they could have sent me the requested information by email or by mail or by my new cell phone numper
witch is verison wireless #309 207 2990.

I had a home internet with At&A for only two Months. They offer me a plan below Basic. They send a technician to see if there is something else they can do about it. Thet poor person he did not even know why they send him out because they had to check everything on their end and take care of it. He was in my apartment and he was on the phone with them and ask why he was there. After all, I find out they just did that all promise to have me to pay them more money, and right now they are trying to charge me because I had my internet for almost 2 months. I never sign any contract, and I don't think they have any right to charge their customer an agreement fee if it's never been sing. Since December I have been calling Belling Department, and talk to them they all tell me the same thing. They all tell me they do see the comment about not having you to pay any fee and let's send out a request for ADJ. I think I have about 20 people is name and ID number that I have talked to and They all told me the same thing. I was hoping At&T could care about their customer a little more. Especially, when the Customer is right and there is an ADJ required for $132. They have a lot of rude people in their Customer service department, and a lot of unhelp full people in billing Department. plz, don't trust At&T. Get your Service though someone else.

John Wargo
from Longmont, CO
I have been a loyal customer of ATT wireless for 22+ years, with phones and data plans for my entire family. We recently moved for to Longmont, CO, a suburb of Denver and a city of 100,000, and have NO SERVICE at all in our neighborhood. The service is so bad that if I step out of the WiFi range of my house, I have to drive 3 miles to use the phone.
THAT is not the reason for my complaint. I contacted ATT shortly after moving here, and was assured that I would receive follow up. I never heard back by phone, text, email or written correspondence. I waited a few months and decided to try again. I went through the entire scenario again and AGAIN was told someone would call or email me. AGAIN, ATT has been completely unresponsive.
I have never missed a payment, I have continued to add lines and data plans and tablets. And, now that I have 2 useless phones in my neighborhood, I can't get a response from ATT. This is unacceptable. It is NOT the way a loyal customer should be treated. Now that I have no other option but to switch to Verizon, I am asking for SOME DEGREE OF SERVICE RECOVERY! I called (800) 331-0500, and was told by Tabitha that "there is nothing they can do - you have to pay your bill in it's entirety" She then told me that she could give me a discount on my plan or switch me to a cheaper plan!!!!!! Why on earth would I want a cheaper plan for 2 phones that I can't use in my area!
I would hope SOMEONE at ATT could offer SOMETHING in the way of Service Recovery.

Charles Hardy jr
from Miami, FL
I've called Att since Irma hit Florida to replace a leaning pole with wires hanging below my 6 ft wood fence, they've sent the wrong crew 4 times, 9 calls, 9 lies told of when and who would repair they pole, to this day nothing but lies and denied responsible about work orders

Janie Tyms Young
from Cordova, TN
On 01/23/2018 I had purchase a cell phone from this company and on 01/25/2018 once again I had to purchase another cell phone from this company down payment of $372.87 for each phone .Problems is Numbers to both cell phone was a recycle phone Numbers; these account was in some one else name; this company tell me it was a problem with their ITT department and I was told that I would receive a refund within five to seven business days. When I call again this morning another employee tell me I will get a refund within 1 month, which is unacceptable, since this company had no problem taken my money you all needed to refund my money with in a timely manner especial since there was a computer issue. I have bill to pay like every one else and this is a lot of money that was taken from my account, I 'm very unhappy with how this matter was handle. please contact me at your AS SOON AS POSSIBLE I will be write the BBB about this issue as well , I need my money and I refuse to wait one month for this company to refund my money for both cell phone here is a copy of my order. since this company mess it up it shouldn't be a issue with give me my refund.
Order canceled
Dear JANIE YOUNG,
We are sorry to say that order 56-804000002565825 that you placed with us on 01/25/2018 has been canceled because you didn't accept our Terms & Conditions, or an order cancellation request was received.
Order Number: 56-804000002565825
Wireless Number Device
901.463.5588 Samsung Galaxy Note8
Order canceled
Dear JANIE YOUNG,
We are sorry to say that order 56-802000003492554 that you placed with us on 01/23/2018 has been canceled because you didn't accept our Terms & Conditions, or an order cancellation request was received.
Order Number: 56-802000003492554
Wireless Number Device
901.567.1525 Samsung Galaxy Note8
We did try to contact you a couple of times to resolve this:
Initial request sent: 01/23/2018
Reminder sent: 01/23/2018
If you'd like to place a new order, or if you have any questions about the canceled order, please contact us at 800-331-0500. We're here to help.

Maria Quiroz
from San Jose, CA
I was an AT&T customer for a very long time until recently, I canceled my business with AT&T because of how my internet problem was not resolved, my account number is/was 134092905(which is canceled) but my issue is now that I have gone to Sonic and AT&T was suppose to connect the service line, before my installation (this last Sat 1/27/18) and was never done. The service tech called to see what happened and he had to get another ticket AT&T to come out Monday 1/29/18. I went home at lunch today to check and service was not on, I called Sonic and they checked and AT&T ticket was closed like it was done....I check the box and it was left opened and with exposed wires and they were not even connected! Exposed wires to the weather....not good! Sonic said that another ticket was opened for a tech to come again tomorrow 1/30/18 between 8am - 8pm...in the mean time the wires are exposed to the weather....and I'm being charged thru my cell phone carrier $15 per 1mgb I use because I have gone thru my normal 20megabites, because I have not had internet working for 3 weeks. I can not even connect t o my work e-mail! This is bad customer service all the way around....If I knew I could attach an image I whould of taken a picture of the exposed wires and box....
Maria Quiroz

George and Blanquita Benjamin
from Fort Huachuca, AZ
we purchased our phones over 13 months ago and while reviewing why our bill ran close to $300. per month we discovered that we were being over charged 2x on the insurance among other things. we contacted AT&T and was told that they weren't responsible for reviewing and uncovering such things I don't know if it was the customer service agent or the company but what I got from this situation was that we will take your money on bogus charges and if you don't catch it we will continue then tell you if you discover this fraudulent charge that is was not out fault...thank you AT&T.
my question is how many people is this being done to and is this an appropriate response for this issue by this company?

Pamela Jhons
from Detroit, MI
Representative did not fulfill my request regarding service, instead she changed my cable to Direct TV without my consent, resulting in lack of service for 24 hours and being late for work; after being on the phone for more than three hours over two days.

Karen Woods
from Chester, GA
Would like to have someone call me at 731-695-5850 please.
Too lengthy to go into. But I am sure Att would love to know what has happened! Please call

SAM ATCHLEY
from Euless, TX
REGARDING MY PREVIOUS COMPLAINT, I WANTED TO ADD THIS TO IT, BUT YOUR SYSTEM WOULD NOT LET ME BACK IN UNTIL NOW.
THE PROBLEM WAS FINALLY RESOLVED WHEN I TRIED TO CALL YOUR COMPLAINT DEPT. AND WAS INSTEAD, REFERRED TO CHRISTELLE WHO WAS VERY HELPFUL AND RESOLVED THE ISSUE. I FAILED TO ASK CHRISTELLE WHICH OFFICE SHE WAS IN.

SAM ATCHLEY
from Euless, TX
THE PROBLEM WAS FINALLY RESOLVED WHEN I TRIED TO CALL YOUR COMPLAINT DEPT. AND WAS INSTEAD, REFERRED TO CHRISTELLE WHO WAS VERY HELPFUL AND RESOLVED THE ISSUE. I FAILED TO ASK CHRISTELLE WHICH OFFICE SHE WAS IN.

SAM ATCHLEY
from Euless, TX
ERICA, OR ERICKA WHICH EVER WAY SHE SPELLS IS A SUPERVISOR IN YOUR LAS VEGAS OFFICE WHO HAS NO REGARD FOR YOUR CUSTOMERS AND BASICALLY LET ME KNOW SHE WOULD NOT CORRECT MY BILL WHICH I HAD BEEN OVER CHARGED ABOUT $8.00 AND I WAS WELCOME TO HAVE MY SERVICE DISCONNECTED IF THAT WAS MY CHOICE. I WAS ACTUALLY OVERCHARGED MORE THAN THAT BUT SHE WAS NOT INTERESTED IN THE ENTIRE SITUATION OF YOUR BILLING ERROR AND JUST BASICALLY LET ME KNOW I COULD JUST GO FLY A KITE AS FAR AS SHE WAS CONCERNED. I WAS REFERRED TO HER BY CARLA IN THAT OFFICE WHO DIDN'T UNDERSTAND THE BILLING ERROR EITHER.

william rodriguez
from Fort Myers, FL
I moved from coral springs fl. to north fort myers fl. had great connection on the east coast. but to make or receive calls in my house in n.ft.myers, I have to go outside!

Dorine
from Pompano Beach, FL
561-926 1883
We got cut off yesterday and you never called back to reconnect ...
I'm waiting for my refund check for 240.56 now for 3 mo.
Claim number cm 2017-12957571
Acc 523019059444
Email states that it would be put back into my checking account on the 12/13/17
I have been on the phone for hrs dealing with this matter next I will be cancelling my Uverse account do to poor poor business matters with att
This is becoming principal now ....
Please email me a legal response so I can move forward with legal action against att ... I'm making a copy of this for my file which I should of done yesterday
Cera1955@att.net 1/18/18 11:53

Veta McCoy
from Dallas, TX
Our internet service keeps going out when calling AT&T keep getting the same excuse that there's an area outage. I work from home and this does affect my job I do not want to put my job at risk because the Internet service is horrible.
What is causing these outages if they are outages and what can AT&T do to prevent them. I'm sure I am not the only person that works from home that is affected by these multiple outages on a daily basis.

Martha Larson
from Faridabad, HR
I dialed their customer service phone number +1 833 663 66OO and the support guy was very rude,He fixed up the situation but was not good in behavior and talk
i am looking to complaint him regarding that

William M. Jones
from Richmond, CA
I had att telephone, and internet. For the past, nearly 3 years, the phone hasn't worked, at all. I cntacted att concerning this problem when I got a new modem. Nothing happened, they still charge me for the phone.

Virginia JoAne Johnson
from Carson, CA
ON MAY 22, 2017, I SPOKE TO JARAMINE WHO PROMISED THAT I MY INTERNET, PHONE AND DIRECTTV WOULD COME TO $143.74 PLUS TAX FOR 12 MONTHS. OCTOBER MY BILL JUMPED TO $178 + AND NOVEMBER IT JUMPED TO $199+. NOVEMBER 24, 2017, I WAS TOLD I WAS NOT ENTITLED TO ANY MORE LOYAL DISCOUNTS AND I SHOULD BE ABLE TO HAVE SOME ON DECEMBER 1, 2017. I CALLED AND SPOKE TO NELL WHO STATED THAT I WAS NOT ENTITLED TO ANY MORE LOYALITY DISCOUNTS. WHAT HAPPEN TO THE 12 MONTHS I WAS PROMISED? AS LONG AS I HAVE BEEN WTH YOUR COMPANY AND PAID MY BILL ALWAYS, I SHOULD BE ABLE TO RECEIVED GOOD CUSTOMER SERVICE. I WANT SOMEONE WHO KNOWS WHAT THEIR TALKING ABOUT TO ANSWER THE ABOVE QUESTION. IF I CANNOT RECEIVED A SATISFIED ANSWER, I WILL HAVE TO GO TO ANOTHER COMPANY SINCE I CANNOT AFFORD THESE CHARGES.

Terry woodard
from Stockton, CA
I recently applied for the access program and qualified. I spoke to a representative and they schedule a date and time to send as technician out to my home address @ 813 Adeline Dr in Oakland California. On 12/13/17 they never showed up they reschedule for 12/14/17 and I'm still waiting for them they don't call or let me know if there is anything I can do from my part to be able to process what ever its needed as soon as possible.
Thank you
Terry Woodard

Brian Jaskowiak
from Minneapolis, MN
Someone ordered a iPhone X on my account. I've been on hold for 6 1/2 hours today and no success. There's no one to talk to and no one to complain to. The phone is going New Jersey and includes an address. The retail store says tough luck. I'll have to pay the $1200 if I can't get a hold of fraud. What government agency can I contact.

Janice Carol McManus
from Spring, TX
I recently bundled my AT&T wireless and DirecTV. Since that time I have been unable to access any DirecTV apps or sites. I contacted AT&T customer service today and spoke with a young lady whose name I did not get. She transferred me through to Micah in customer support division. After once again explaining to her what my problem was, she became very obstinate. I had to ask her several times to please let me finish. When I tried to explain to her that there some things on my account that got confused after the bundling, she became very unprofessional, argued with me that did not happen, and once again refused to listen to what I had to say.
I just completed going back through my account and correcting the mailing and service addresses. I was incredibly shocked at this woman's idea of customer service. She also changed the password on my account to send me a temporary one. When she did this, my email no longer worked. At the time I didn't know why, but found out after I got off the phone with her that is what happened. Once I corrected the password issue, my email began working fine.
I still cannot access any apps related to DirecTV and after searching through all the help and support online, I made the decision to ask someone. However, after being on the phone with her for over 30 minutes, my problem was not resolved, and AT&T customer service gets a terrible rating.

Lois M McClurg
from Ashburn, VA
to date I would not even give you 1 star, but not an option-billing process is horrible your local sales representatives in Jackson MI are the worse nothing is their problem! they tell you that verbally. My bill is always sent 4 days before due go to the store to pay they tell you cash or credit only then tell you cant take cash-and when asked say oh its a new store policy -told them paid in cash before -was told by young very rude arrogant young man (not first bad experience with sales reps) "NOT MY PROBLEM" tried several times to get through to complaint line on hold 3 times for over and hour to be hung up on. So of course left with the only other option which is to send via mail by check making my payment late and now added late fee. My experience to date I will never do another thing with AT &T once my contract is complete. I thought Comcast was bad they have AT& T beat with customer service hands down, and that's not saying much.

Ryan Freyre
from Miami, FL
My family has had AT&T for the past 10 years to my dismay. Throughout this time the service has been awful I'm constantly being belittled by the employees that are trying to "help" me. We have been having issues with slow and unreliable internet for years and every time someone comes out to "fix" it they just end up testing the box saying it's all good here and walking off. The last technician that came this past August or June was the most help because he and I went through and tested the internet speed to prove my results but even when he saw the issue for himself he was unable to fix it. Every year I come home for holiday only to see that the wifi situation keeps getting worse. Someone get on this shit. I'm pissed.

Bernice Clements
from Pana, IL
Each month I am receiving a bill for service that I have never had. I have called customer service each and I am told it will be taken care of. Let me give some background. I live in an apartment which until 8/31 had a contract with NEWWAVE which allowed us to receive cable service at a discount. When we were notified, I shopped around and decided to go with DIRECTTV. Little did I know, until day of installation, that cable dishes could not be mounted to the building. I had to stay with NEWWAVE. When the AT&T installer arrived a couple days later, I explained to him. He told me not to worry that he would mark canceled. APPARENTLY NOT-----the customer service files indicate that I received box. I DID NOT AND I AM NOT GOING TO PAY A MONTHLY CHARGE. Please remove charges.

Daniel Devine
from Farmington, CT
In short because your time is valuable; I spoke to a rep from the retention department on 11-11-17. They offered a BOGO deal to add a line and a price of $99.00 for an additional iPhone 7. I informed them I had to call back due to needing to return to work. Today I began to contact them again through chat message. I explained again I would need to add a line and use the BOGO to get two iPhone 8 and therefore to keep everything simple instead of the iPhone 7 offer I would like to purchase 2 additional iPhone 8 phones for a total of 4 and having added a line I would have 5 lines. The chat lasted 45 minutes then I was transferred to a phone that was supposed to be a manager in Loyalty (I have been with ATT forever). The phone transferred me to a robot that disconnected me, then I was called back by sales they then transferred me back to loyalty as each department kept switching me back and forth. 2 hours on the phone and someone actually told me the first rep that I spoke to on the phone on the 11th was wrong. They should not have offered me the iPhone 7 for $99.00 as that was a promotion from 2 years ago. I explained I had been speaking to Xfinity voice and Verizon to shop for Black Friday options for the iPhone 8 and there are plenty of deals to be had. It made no sense to me to have to switch carriers to have At@t to try to win me back in less than 2 hours. I feel this type of charade is dishonest and I can't believe I was treated this way. All this should be documented in my account. Please Mr. Randall L. Stephenson, CEO learn to treat loyal customers better.
Sincerely Dan Devine

Joseph O Wright
from Richmond, KY
Constant DSL outages. No resolution after calling level one, level two, chatting with "Steve", two missed service appointments....and one kept service appointment. DSL goes out about every night!

George Callas
from Hemet, CA
Spent an hour on the phone with your AT&T service reps and complained about background noise which is continuous in YOUR LAND LINE. Your various "reps" clearly heard it. Reps did everything to discourage me from complaining even stating they did not recognize the information I was giving them which I read from your own bill. Finally I was cut off with a curt thank you. Would somebody plz fix the annoying noise in my home phone 951 929 5714 asap or I will be forced to cut off your next months check. I would appreciate a callback asap and the clock starts running now.
Account #: 951 929 5714 1484394. PS. Nobody recognized YOUR OWN INVOICE ON YOUR OWN LETTERHEAD BUT DID RECLUCTANTLY ACKNOWLEDGE THEY WERE WORKING FOR AT&t. wHAT A WAY TO RUN A CORP.

Thomas A. Ross
from Toledo, OH
Hello, my name is Tom Ross and my Direct TV account # is 18841432. We have direct TV and have had nothing but problems since June when it was installed. The system does not work anytime there is inclement weather and will take several days to recover once it has been knocked out following inclement weather. I contacted direct tv to cancel the service due to the poor performance and experienced the worst customer service I have ever encountered in a company. I asked to speak to a supervisor and then the supervisor's supervisor but to no avail. I was told that since we hadn't called in for service repairs we were not going to be helped. FYI - direct TV service lines are only open during normal business hours. My wife and I work 12-16 hour days in the medical field and cannot make personal calls from work. I literally had to take a vacation day to actually contact direct tv and try to resolve the issue. Customer service was so AWFUL that Ipent literally 2.5 hours on the phone trying to explain that we cannot simply call anytime and asked for our money back and the service to be cancelled.
The only resolution I was able to get was for the company to send out a technician that day (yesterday 11-10-17) to look at the installation. According to the technician (who was very helpful and excellent to work with BTW) the system was incorrectly installed originally and he indicated it was a miracle that we got any channels at all.
Once again we contacted direct TV (yesterday at 2:30 or so EST) to get our money back due to the improper installation and got put on hold for over an hour trying to get someone to assist. AT&T is the parent company for direct TV so i am reaching out to you for resolution. I would like the past 6 months fees refunded and the service cancelled as we are so disgusted with the lack of customer service and the ridiculous "run-around" you get trying to get issues resolved that we will never recommend direct TV to anyone. Please help me.

Bobbye Robinson
from Smyrna, GA
A sales lady came to our home and we decided to switch to ATT from Spectrum. She said all installation would be free for three TVs. The installer said she had to move the wiring under the house about ten ft. in the room with the modem. The SAME room we had the spectrum wiring. She never said a word about this costing an extra fee of $55.00. The contract stipulates that any extra installation fees would be discussed with the customer. It didn't happen! We feel this is a bad way to treat seniors, one of which is a veteran.

caleb a williams
from Hammonton, NJ
services i was with at@t for the last ten years never see the service so bad remember how bad the services was in the 90,s well it is back again so sad what,s up is a free app i was charge for a 2 minutes call charge me 8 minutes the weather was bad and bad recption i call after making the call and said to the customer service person this was a free call what.s up she said to it was a mistake i call later some one else told me it was not free , my services are in america not india they don,t care all they want is a pay check please takecare this problem else i will take my buisaness else where only on princeiable. phone number is 6093691924.

Trent matthews
from Smyrna, GA
Service was down app three days from 09/13/2017 through 9/16/17. Manager text because of my concern for the inconvenence. I was instructed to call for a credit after the boardband outage was complete for credit. I called immediately and was told I would rec a 30.00 credit. After two billing cycles l have not rec ed the credit. I called numerous times and was given a ticket #J93601302 on the three call. Last bill did not rec credit an called today 11/01/17 and was told I could get only 15.00 anothr rep stated 6.00. Asked for supervisor and was not allowed
7706962210 and 6785256681

calvin blythe
from Boynton Beach, FL
AT&T took money away from disabled person then cut service off ''
wrong in ever way . against a disabled person and big mistake
charge me 4450 for modem and money while no service , hurricane irma

Anthony p. hall
from Madison, VA
Very ,very poor repair service.Telephone is out an average of 2 times per month.Repair service tech. takes about 3 days to arrive. They work on it long enough to fix it,I dont know how, then on average it will work about 7 or 8 days, guess what? Out again. Worse service in the world to be such a large corporation.

My fax line quit working on Monday 10/30/2017
i was told by technical support the earliest they can come is Friday November/03
im a Pizza Delivery Store where i get an Average of 15 order on my fax
Fax LIne 615 846 1804
store number 615 231 1000

Johnnie Irving
from San Francisco, CA
My complaint is your customer service reps seems to have no clue as how to treat your customers. After my u-verse was increased in August I called to see if I could get it lowered and was advised that there was nothing more that could be done. So after going basic for a few weeks the lost of the channels still did not warrant the price I was being charged. I called in September, I believe it was the 6, spoke with a rep and set up a price of $119 for 24 months if I would switch my u-verse to direct tv. Now I am being told that I am not eligible for that rate before of me having phone service since 2013, that is not what I was told, so if you cannot honor your agreement I would like you to take me out of this one sided contract so that I can look for service with another company.

Doug Nelson
from Eugene, OR
Starting on Aug 23 we switched from a family plan that we had for many years to a unlimited plus plan along with switching to Direct tv so we could save money. our Bill should be 140 roughly every month but the last few months since switching over it has been almost 200 this is not what we have agreed to and i am extremely unhappy. Like i said i did this to save money not spend more. Every time I call in I get a different answer and they change the bill but every time it gets changed i then have a prorated bill and that yet still doesn't help me because my bill is more then it is supposed to be. I would like a answer and a solution to this or I will be taking my 20 plus years of business to a different company.

Christie wilkerson
from Montgomery, AL

Wayne Davis
from Colorado Springs, CO
I have had Service with ATT for 10 years I have a Cell Phone I call to have Unlimited service put on my cell phone that is Unlimited Data Plan the Girl of the phone told me because your a long time Customer we have a Gift for you it is a new Tablet and it is FREE I told her Nothing it free and she assured me there was only one charge for the Tablet that was $10.00 a month that's all I said ok I hope there is not a gimmick here just to sell me a Tablet she again assured no Gimmick well I got the tablet I put it on the charger and as it was charging up the Tablet started ringing I said what the heck is that well this tablet is a Phone I did not ask for a phone it has a dial and everything and I kept getting messages from Direct TV to set that up and they wanted a credit card Information for it to run it I did not ask for that and it had HBO and want me to set up an account I did not ask for that either the girl did not tell me anything about this stuff and she added up the billing and told me all this will cost me a month was $106.53 I told her that was fine but when I went on my billing on ATT it said they wanted $259.00 for the month of November this was not told to me I was being charged for the phone and a new phone number Direct TV and was going to be charged for HBO why do people lie to you on the phone I have trusted ATT for 10 years now and they do this to me, I don't no if the Girl gets a commission for selling Tablets or what but she socked it to me and this is not fear to me I wanted to keep the Tablet so Badly but I could not pay those High prices. I am a Disabled Vet and I am on SSI and I am having it hard enough but I keep the ATT account because they have been good to me for 10 years now I get this pulled on me and it is not right by ATT.
I took the Tablet back to the ATT store and I have 2 receipts for proof where I turned it in. Shame on ATT to do this.

Viola McEwan
from Eugene, OR
We had trouble with my DVD and called AT&T. They had me on the phone for 2HRS.and a half. Got nothing resolved. I an so tired of getting nothing resolved . Both me and my husband are in our late 70's and its hard to be on the phone that long.

Wesley Rees
from Gallatin, TN
Hello,
My name is Wesley Rees. I have been an AT+T customer since May 2016. At that time, I ordered internet service (U-verse) and had it installed at our new home. Within a few months, I saw the need for home phone service and added it.
Earlier this year, I began experiencing some issues with the internet service and called about having some service done. The reps checked remotely and said that they could reset some things from where they were. I continued to experience the issues until it started to affect our home phone service also.
I called in to have a tech come out and check things in and outside of our home. (The phone and internet service started to drop out for several hours during the daytime). The tech was supposed to come out one weekday afternoon. He called us an hour after his appointment was supposed to be over to let us know that he would be late. I told him not to come out, and that I was probably going to cancel the service with AT+T. Needless to say, I was not happy about this.
A few days later, I called in and requested a service call for a Saturday, when I would be at home from work. The same guy came out and did a few things- troubleshooting and feeling confident that he had solved the problem. Within an hour or two of him leaving, the issue occurred again and our service dropped out for about an hour or so. I called him from my Tracfone cell phone to let him know that the issue had not been resolved.
After a couple more weeks of this I saw that my AT+T bill was going up and was paying around $100 for internet and home phone service. Unhappy with the service, I attempted to call in to see what could be done to lower the bill. We do not use the amount of internet that we are given and I cancelled the international calling plan to help reduce the bill. An online chat rep, on August 20, stated that if we ordered wireless tablet service, that my overall AT+T bill would be reduced from around $100 to around $60. I questioned this, as it didn't seem right- that we could add a service and get our bill lowered. So I double-checked and was assured that this would be the case. ( I do not have a record of this chat now experience, and am kicking myself now, since I have been told that since I do not have a record, that I will now be charged an early termination fee).
A few days later, I was billed for the shipping of the tablet and received it. (I did not need a tablet, and only ordered service because I was told that it would lower my overall bill with AT+T). We continued to have service outage issues, and I was calling in after work to let them know how unhappy I was about the service. I wanted to cancel all service with AT+T, but you are the only providers in my area for internet, so I held off on cancelling. The outages continued and then, upon seeing that my bill did not decrease but instead went up(!!!) I called in to have the home phone and internet checked again. The same service tech came out and worked on the service at the house here, but by the time I got home from work, I was furious. Not happy that the online chat now rep was wrong in what she told me about the billing, and still experiencing the outage issues, I finally cancelled the home phone and wireless tablet service. I also told the chat now rep at this time that I only wanted to pay about $30 a month for internet and not the $50+ that I was currently paying. After being switched back and forth between departments, I was told that everything was taken care of. However, there was no indication of what I was supposed to do with the tablet in order to send it back. I had barely used the tablet and wanted to send it back because it was AT+T equipment and not mine. I had told the chat now reps that I wanted to send it back, but they did not inform me on what to do.
A few weeks later, while checking my account, it appeared that my billing was still messed up and was now being charged even more money for service that I was supposed to no longer have. Upon checking in with chat now reps, I was informed that I had not cancelled my wireless tablet service in time and was now going to pay for the early cancellation fee. I asked why this was the case, since I had been misinformed about the pricing. I was told then that since I did not have a record of the chat with the rep who ordered the service for me, that I would have to pay for all of the wireless tablet service and fees, including the cancellation fee. I told them that I should not have to pay the fees for services that I did not want. The rep said that I would have to pay them. I said that I would not pay for fees and services that were misrepresented to me.
And that is where we stand now. I have not paid for any of these services and fees and would like them removed from my bill. I have been told that this will not happen, and I stand by my statement that I will not pay for them.
So my question now is, How do I send back the AT+T tablet. I do not need it or want it and have cancelled the service. I have cancelled the home phone service, and would cancel the internet if I could find another provider in my area at a reasonable price. So the ball is in your court. I will await your response...
Respectfully and sincerely,
Wesley Rees

In May we called to get a land line hooked up to our house. The tech showed up and all he had to do was hook up the wires in the box outside of the house. The tech stated that he was told he was going to have to run new wire inside. I explained that I had already ran all of the wires inside the house so he would not need to do that. Tech checked the phones after he hooked them up and everything worked. The tech stated that he would note the file so we would not be charged as he did not have to do the extra work and would be approx $120 off . We received our bill with the charge on it for the Tech running the wire that he did not run. We were told that the file has been noted and sent for a Manger to approve and remove. We were told to only pay the difference and that AT&T would resolve the issue with the over charge. We have been going around since May It is now Oct. We have spoken with sever Managers and finally go the charges dropped. When the charges were dropped so was my long distance service. We have been calling for over 2 weeks trying to get our long distance service turned back on as my Wife and I work from home and this has caused a big issue. I would like to get this resolved as soon as possible I feel we have been way more than patient 6 months in the making now.

Nancy G. Riggins
from Fletcher, NC
I have been a customer of ATT since 2015 and prior to that my husband a former employee for 37 years. I am upset with the price increase of my bill since I went under contract. I went to Direct TV, then they were taken over by ATT and thus my prices continue to increase. I decided to go with another provider which gave me a price guaranteed for 2 years. I went back to ATT on Oct 5th to get a quote for my internet service. I was told it would be $47.00 monthly with a $15.00 credit giving me a price of $32.00 plus taxes. Today the 20th of Oct. when my contract with ATT would expire I cancelled my service with them and told the agent I wanted to continue my internet and gave her the price of $32.00 I was given. She came back and said my cost would be $54.00 a month with the $15.00 discount coming to $49.00 a month because of not having Direct TV. I am not the only one sick of ATT because of their price increases. I have no complaint with their services but only with their prices increases. Also the agent I spoke with today, tried to charge me with a cancellation fee until I assured her that was wrong, that my contract expired today. She then said she had pulled up the wrong account. I am sure she did, really? I would not recommend ATT to anyone. I am stuck with them for my internet for a year, but after that, I am through. I hope other customers will read these complaints before signing with ATT. Nancy Riggins Oct. 20, 2017.

Gerry Brown
from Monroe, LA
I was told my a representative before I joined AT&T on August 26 (cell phone) that my bill would be a certain amount but now that I have joined I am being told he misinformed me so now my bill is much higher. I do have a copy of our chat. I have called several times to correct this problem, I have spoken with a supervisor on tonight Oct. 15, 2017 only for him to get smart and very unprofessional.

Dorothy quick
from Hayward, CA
I have been trying to get internet at our place for 2 weeks now. I had a bundled plan with directv, I have my cable but still can't get a straight answer from anyone. I keep getting transferred to different departments, hung up on, and my credit ran every single time. I went from a 570 to a 419 in a matter of days because Everytime I call you run my credit! Why is that if I have an account already? Now my credit is too low to get service from anyone else. Was this the plan? So that I had no other option than to stay with you?

Syed ali
from Lawrenceville, GA
I have some grave concern inregard to my exp at att wireless retail store in lawrenceville ga 722 Collins hill . As a loyal Cust which I have been for ten yrs..
And same time it's a shame . That it's came down to loyal client have to file a complaint form. To get at & f to stop ruining a relationship of 10yrs. There is fraud that has occurred in during a visit at att wireless store for five minutes. To check out the new product .ans at same time was shopping a birthday gift did my wife's which was on 9-29. .so the fraud incident that occurred was on 9-27 as I mention I was in store . & it's a shams to mention that I went in with in mind to get new phone for wife but due to the unpleasant conversation with rep and type question I was being asked . I ran out of the store pretty much . I felt some ons trying to gather to much personal info so I stop from caring any further . I left shortly after I left I recieved voice mail from the SAMs rep wanting to know when I would come back and for me to call in regards to wanting some info . Which I did not same day my wife experienced some issue with her existing phone went black out not knowing what the seems the problem . We waste days from apple to AT&T to mall repair place but no one could tell what went wrong I wasted 2 days of my time going in circle.from pl to pl . My last option which was buying new one. But that also failed due to I being told that upgrade was already done & I was the new owner of i8 & cannot upgrade. & that if was dons at this particular store where I was on 27 sep well then this just beginning now wife with out phone with young kids not exceptable . So back to start again I was then told that fraud dept shut my wife's ph off ( this ph with no under contract or term) and with out warning or courtesy call . AT&T decide to kill my existing phone .after hours if waiting on hold I was told to go retail store and pick up new sim after that ph shokd be fine since tits reset by fraud dept .so we did and my wife went to same store that I did and. We where told we just purchased a new phone from them . And I couldn't even get new phone . Now we r still with out ph after store replacing SIM card phone still did turn back on . Now still I have been accused by rep on phone in person they all think I am thief & lier and request for arbitration dept to contact me ASAP but no response none I am requesting some one need to respond accordingly & investigate to the fact and answer to my concern my phone ruin due to fraud dept #2 paying for servics that is not active now I just received a bill with terms on new ph & ins as well for znd in amount $ 42 I have also filed a police report and I need att full investigate outcome report once it's completed. Obviously crime is being done by people who represent att and if this statement dosent alert att then they need to clean up the bad seed . Before it's too late thank you

Michael Schroeder
from New Orleans, LA
My AT&T account is 9852649108. My contact number is 985-264-9109.
This complaint is about Upper Level Customer Service personnel and NOT about the lower-level operators that answer the initial telephone calls. It is my opinion that the your 1st level operators are routinely given information by higher level managers that appease the customer when the upper lever manager has no intent of following through on the actions.
My experience involve and insurance claim that turned into a warranty claim and two and a half months of shear stupidity involving broken promises for resolution, callbacks, and credits. I cannot believe that it took AT&T from on/or about July 18, 2017 until on/or about October 11, 2017 to figure out that I had returned a telephone despite that fact that the information was publicly available via the newgistics.com website and that Customer Service Reps for AT&T and Asurion had acknowledged the return of the phone.
I easily have over four hours of phone time (conservative estimate) in trying to resolve this issue once AT&T decided that I had not returned a telephone. This does not include an initial answer as my calls have always been answered very quickly. This means that AT&t personnel also spent that much time on the phone.
I was promised a Credit for the missing phone was going to be applied at least three times. Starting with October 6, I was told three time I would be receiving a phone call from a supervisor. I never received a single phone call, message, or email from said persons. I was told three times that my problem had been escalated. So what. It did not product any results.
Why do I blame the upper-level supervisors? Because a good deal of my time was spent waiting for the agent to receive an answer or proposed action from their supervisor. This is why I don't blame the front end personnel.
Finally, I was given a number to call at Asurion where I was given a number for your Warranty Department. Problem was resolved in about two minutes. It turns out, the information had been available since July. It turns out that tracking information previously given to me by Asurion was correct and that I, as a consumer, was able to verify the device had been sent back. Why could no one tell me this before and why couldn't AT&T figure this out?

owedia sanders
from Arlington, TX
I've been with at&T since 2001. I recently changed my billing. I was offered unlimited data, unlimited text and free hbo for 60.00. I received a bill for 137.00 vs. 92.00. I called t mobile and can get a senior citizen discount for 70.00 which includes insurance protection. when I advised this to customer service they thought it best I change. I applied to unlock my phone which takes 24 hours but I wanted you to know a 17 year customer is leaving

Manuel del Puerto
from Opa-locka, FL
My name Rosario del Puerto my Phone 786 262 3490, my account # 152224776 under my husband name Manuel del Puerto. July 5, 2017 I talked with Mr. Sebastian I did a contract for one year for AT&T and DIRECT TV for 155.13 until April 2018. Now the bill is or 233.00. Before I wanted to cancel AT&T and Direct TV because I had very problems each month with the bill but AT&T told me that is going to give a credit for 80 dollars that why I didn't cancel it. After 3 months AT&T put me back the 80 dollars. Are you playing with me? Please try to find a solution and give a call back. Thank you Rosario/

Matthew Ory
from Houma, LA
My office has placed over 25 calls to have my number released to Charter when I moved office locations. I still do not have phone service that is potentially costing my business thousands of dollars. This has been an absolute joke. Legal action will be taken. AT&T has refused to release my phone number OF 985-446-3333 after several hours spent on the phone with you. This is disgusting customer service. I am cancelling any further affiliation with At&t.

I got a notification that my payment method failed. I realized it was the card that I had reported lost/stolen. I call and spoke to a rep becuase the system wasn't allowing me to just make the payment arrangement of ~$315.00. The rep stated that I could do it on line and then set up payment arrangements for the balance. I was able to make the $315.00 payment and was not able to set up the payment arrangement. The next rep I got named Debra was so unsympathetic and refused to listen to my explanation. She stated the entire amount was due. I informed her that I just made a $315.00 payment! She stated there was nothing she could do. I was naturally upset, because she seemed not to believe me when I told her that I made the payment and wanted to arrange for the balance. I have been a customer of AT & T since day one, having this account for over 20 years since the GTE Mobilnet days. She then stated it would be $5.00 for her to make a payment with her. I asked her to waive that fee as I really couldn't afford the $317 additional payment. She then changed her story and said she would need $100 to restore the account! I told her I get paid on Friday but she refused to assist. I got the distinct feeling that she was getting an incentive to get any kind of money, but once again I stated I just made a payment of $315.00. She had a mocking tone so I was getting upset over her attitude. She then stated that I would have a restoral fee of $35.00. I again asked her to waive that fee. Really? In all the time I have been a customer with a bill over $300.00 monthly she couldn't waive the fee? Once again I informed her it was not my fault my card was stolen ( and not to mention all the money in my wallet).
Please look into this matter and please listen to the first recording where I was misled. If reps are like that AT& T are bound to lose more customers.
Regards,
Diane Bettencourt
dsbettencourt@yahoo.com
(408) 931-4476

C Salcedo
from Ashburn, VA
AT&T Customer service department doesn't know what they are doing. I have been trying to get my mom's line block (she is 84 years old and doesn't know how to use the whatsup so she ended making long distance call) without success. Now after being promised that it will be done, I find out that it was not done and I am supposed to pay $600 in long distance calls.
I have a chat printout as a confirmation and for them it's not a valid proof. Are you serious?

Nancy Byrd 504 452 3805
from New Orleans, LA
I called about a replacement phone. salesperson offer buy one get on free with direct tv offer on phone for over an hour with both people
they both gave their good salesmen spill but when phones arrived I am being charged for 2 phones not one. was given miss info
called at&t customer service no help

Linda Russell
from Brooksville, FL
Was without service for 5 days due to hurricane. Been on the phone for over 1 hour, talked to 5 different persons. Got cut off, put on hole for 30 min. then cut off and told to call again. Reg. bill $91.03 being without service for 5 days was charged $93.00, what a company.

Wendy Griffin
from Birmingham, AL
When will my AT&T be back on - -I have no tv, no phone and no computer (using mine at work). How long will my service be out - I live in Birmingham, Alabama, zip code is 35224.
Have no complaints about U-verse...until now. There is no bad weather in the area or anything so....what happened?

Ruth Ann Hermann / Charles
from Festus, MO
Att agents need to be better informed. Was lied to about our internet plan we choose and amount we would to pay. Received first bill and it was for $85.41 not $30.00 . Called ATT and customer service agent did get bill down to $50.41 but still not correct amount. Was told < we would have to pay the $85.41 and I said "NO" because that was a incorrect amount. A few minutes after we came to a agreement, my internet was cancelled. I spent another hour on the phone trying to get my internet turned back on. Then was told I would need another modem because this one needed updated. So now I have to go thru with waiting for another modem ,setting it up and then reinstalling all my items back on a new modem. Every Att agent , except for the lady that reinstalled my internet, everybody else ,starting with the very first person we talked to about signing up for internet, has lied to us and told us misinformation. I don't know how Att has stayed in business so long, with such stupid prople working for them. I just heard a ad this morning on the radio, and ATT said, no activation fee or free modem and Wi-Fi. Apparently this message hasn't reached all the customer reps. Tired to telling Att reps how to do their job. I feel like I should be on the pay-roll. Can someone please get my bill straightened out.Thanks.

Kim Conkle
from Carthage, MO
Signed up the for next program in the middle of the month with when updating my phone. I was offered the u-verse phone option at that time so I signed up for that too. I had a combined billing that was due at the end of the month. AT&T did the split around the 20th. I then received a bill from ATT cellular (same billing dates) and a separate bill to pay u-verse internet and phone which I did two weeks before they were due. The following month I get a collection letter from the combined services that state I did not pay my bill. After 2-1/2 hours and getting hung up on several times and calling back I found out they were closed. I called back the next day they told me a claim will be filed and someone would call me.
After two weeks no call, I called them said it was still in process and I would get a letter by the end of the month with the resolution. I never received a call or letter I just figured it was taken care of. Another month goes by and now I am getting calls from a third party collection agency on this bill. Called AT&T back and they cannot find any records of my combined account and have no idea who to send me to. After being transferred 10 times and 45 minutes later no resolution. I got hung up on again!!! Next step will be finding an attorney.

Susan Anthony
from Houston, TX
Grossly over billed for services. Was on phone with 3 customer service reps for over two hours, only to be told be all 3 of them that their phones and Internet were not working!!! And this is their business! One rep was located in Montego Bay, one sounded Chinese, the other sounded Indian. All said they were having too many technical issues to resolve my problem!

Mary Mitchell
from Raleigh, NC
My experiences with AT&T products is fine. i am mad that your people have sprayed expensive plants with orange paint in North Raleigh. I am not buying fiber optic use and have told you so. My computer is with Time Warner and will stay that way. You do not have the right to tear up my yard by digging. It is too hard to grow a yrad here, and I have rare and expensive plants, too.
The least you can do is contact me. If you are digging, You need to let me know so that I can remove the plants and take them to my greenhouse and replant them at a later date. I am thoroughly disgusted. As far as I am concerned, this is vandalism.

Barbara Hopkinson
from Washington, DC
First of all, I deal with your AT&T customer service every month. It seems as though your department lacks accountability. Every month my bills are messed up. But recently, I got an email telling me my bill was due- this was in April of $128.15. I made the payment right away. To be exact, my bank paid it on 5/5/2015.
I have been getting threatening emails from AT&T saying my bill is past due, and my services will be discontinued. I spoke to a supervisor yesterday, she informed me this is a past due bill, I said my bill has been paid as soon as I receive them, I explained to her I don't know about any pass due bill. I made the payment yesterday which was a holiday, and you should receive it very soon. I spoke to Emerly Carlson this morning, she was very nasty, telling me if they don't receive the money soon my service will be cancelled.
I can't believe I've been with AT&T for years and now I am treated like a dog. What can be done to fix this issue? I am seriously thinking about going with another company! I also mentioned to your supervisor and Emerly this morning, if I never got a pass due bill, how am I suppose to know there is a past due balance?!?! I am so upset that I don't know if I'll use AT&T ever again!

Lugenia Twombly
from Enid, OK
My husband has terminal Brain cancer and we live on a very limited budget. I was with a different carrier and wanted to find a better cheaper plan! I called AT&T and spoke with a present at seven she assured me that she could get me a better plan for less money she also told me that they were having a promo and I would you see the hundred dollar credit for each phone. That there would be a one time fee of 40$ to connect my phone lines but that it would be dropped because I was getting the 200$ credit for the two phones. And my monthly bill would only be 105$ (30$ cheaper than I was paying at the other carrier) I thought wow great deal! Then I got my bill and it was 250$ nothing was credited as a matter of a fact they couldn't even find a promo and if there was one it wouldn't be added to my account for 10 weeks! That's not what i was told in the beginning but since I couldn't even find a promo and her notes I wouldn't be credited that anyway! On top of that my bill monthly would be 125$! I asked to speak to a supervisor but have yet to be able to! I feel very taken advantage of. I came to this company expecting better service. And I've only been disappointed lied to and handed a large bill that I can NOT afford to pay!

Susan Johnson
from Cleveland, OH
I received a notice about our business account - service contract expiring soon and to call discuss options. I called the 800 number for AT&T specified twice. Each time I was on hold for over an hour. There was no way to get to a live person, no option to have your call returned and not lose your place in line. I tried in the morning, noon, and late afternoon. On hold for 3 hours that one day. Worst customer service ever. If you want to change my contract, give me a way to get a hold of you and not wait for 3 hours.

Michele Gonzalez
from Mobile, AL
Went to AT&T store. I wanted to combine phone accounts between my husband and myself. Bought a new phone $1,000, plus ordered Direct TV and obtained a security system. I was told combining the phones with Direct TV would save me money.
They told me the plan would be for 2 years which would include NFL package for 2 years. I was notified in mail NFL package would be for 1 year. And the direct TV with all the hidden cost will cost me more than I was paying for cable. was not told they had to run big wires across house nor a big dish on top of house. drilling in house for security was a mess. left dust from drilling everywhere. Didn't tell you system issues.
I went to ATT over 2 weeks ago my account still is not right on the billing side however, it is closer after they told me I would still have to pay for 2 separate accounts for 2 months and I had a melt down. so I was mislead in multiple directions and after being a customer for many years I was greatly disappointed. Now I know for sure when this contract is up I will switch my plans to another company, bc I don't like being mislead.

Emily Duke
from Lawrenceville, GA
We have AT&T u-verse, Internet and direct TV. When this months' bill was received it is almost $50 more than last month's. When establishing the account, we were told the bill would be the same for 2 years. When calling customer service, I was told there was a change in the billing date, and that was the reason for the increase. My complaint is that we are senior citizens living on a fixed income. A sudden $50 increase in a monthly payment impacts us. We do it have extra money. Why were we not previously informed? I was told in my conversation with customer service that we could get a discount for being AARP members and a discount for my husband being a veteran. You web sites appear to have discounts for cell phone users only. Please advise how to get these discounts.

Hodson, Hannelore
from Chicago, IL
3/17/2016 - No phone service(landline) no internet as well. 1st appointment 3/18/16 had to cancel toward the end of the promised time as I had to leave the house. Rescheduled for 3/18/16 PM and services reestablished by 9:30PM. 3/21/16 - rental unit in same house without any service; AT&T provided them with services the same evening. However, I again had no more phone or internet services(3/21/16). Another AT&T appointment 3/22/16 (now the 4th one) made and was informed that service man the evening before had given my line to rental unit and just cut me out and left me without services. Not only that the service man on 3/21/16 refused to reestablish my line as he did not have a "ticket".
Knowing very well that he had just given my line to his customer and that I was left without services. What kind of way is this to treat a customer? Unacceptable. It took 4 appointments and a lot of waiting time to have my services reinstalled. To reimburse me for all this inconvenience and unprofessional way of handling this matter I would appreciate if you would wave my service charges for one month. Thanking you in advance.

Brandon
from Union City, CA
I just got a new phone, the one plus two, and the mobile data wasn't working. So I went to the att store to resolve this issue. I went to the att store in downtown San Leandro and was helped by Berlin. He did not inform me of why the data wasn't working nor did he tell me that he needed to install a new sim. He takes my phone and disappears for awhile and when he came back, there was a scratch on my brand new phone. I brought that to his attention and he simply denied that he did it. After expressing my discontent with what happened, he brought his manager, Taira, over. All she managed to do was tell me that they take no responsibility and that they could not do anything about it. She told me that it is not a phone they carry so they can't reimburse me in any way.
At this time, my data was still not working and they told me that they were not trained to fix the data situation and Taira then left. I asked Berlin for both their names and he decided to bring over his other manager Evan. Evan simply did not listen to what I had to say and instead got angry at me for being upset about a scratch on my brand new phone caused by his employee. He continued to say that sometimes sim cards need to be installed and sometimes the phones have to be laid on its screen, so if a scratch occurs, it's part of the job and not their fault. Luckily my phone had a screen protector on it and the screen was not damaged, however, I'm still disappointed and outraged at the fact that they believe it's ok to damage a customer's phone while servicing it. This is not acceptable.

Frank Camarotti
from Fernandina Beach, FL
I switched to ATT from Verizon because I did not have service at my home from Verizon. The ATT representative said with ATT I would have wireless service at my home. I recorded this conversation and in reality I do not have service. The only reason I switched is because ATT told me I would. I have called Customer service and they said there is a device I can buy to give me service. The ATT store personal were I live said they should give that to me. Why should I buy this device when ATT said I have service and do not. Yes I can afford the device, but it is the principle of the thing. Give me the service I signed up for and you said I would have. I have been a satisfied U verse customer but am not satisfied with ATT not doing right by what is told me. I appreciate your consideration in this matter.

Absher Enterprises
from Virgie, KY
We moved from our location in Prestonsburg, KY to Betsy Layne, KY. AT&T does not service this area. We would have kept AT&T if possible. We had to go with a different carrier and had our phone number ported to new number. I paid what I thought was our last phone bill and then began getting calls from a collection agency. When I filed an appeal with AT&T, they did a credit for part of the balance. That left a total of $495. We were still unhappy, feeling we should not be charged a early termination fee.
I tried the appeal again and got a reply that it had already been filed and turn down. When one of our other businesses came due to renew, we gave a stipulation that before renewal this $495.00 needed to be taken off. Just got a call that they are still unwilling to do so. So, AT&T will be losing our other business, Highland Theatre Corp and several restaurant business owned by the same owner. We have businesses in Prestonsburg, Pikeville, Martin and Paintsville, KY. of which all have AT&T phone service, but be assured with those contract come up for renewal we will NOT renew with AT&T. Our biggest account to be cancelled.

sheilah anderson
from Houston, TX
I have changed my account three times in the last mo and each time a day later my account goes back to the original order. I am trying to get my payment down. I am a senior citizen. When I SPOKE with a supervisor on Saturday, they stated someone in my home was changing the account bank. No one is changing anything!! His attitude with horrible on Sat... accusing me of changing it back..AT&T is the worse company I have ever done business with. This is just one incident the payment issues is another huge issue....taking the bill out two weeks early and on. I AM NOT HAPPY AT ALL.

Samuel L. White, Sr.
from Marksville, LA
Around mid-November, 2014, Deviney Construction Co. (an AT&T subcontractor) did some underground cable work in front of my house located in Fayette, MS. They made deep tire tracks, displace the sod and left a sizeable hole in the front yard. While the area in question is a part of the City's right-a-way, it is maintained by me as the homeowner. I asked the Deviney crew if they were going to restore the lawn and they agreed they would. On an earlier work project they had re-sodded and returned the lawn to its original condition. This time that was not done.
To date, I have repeatedly contacted AT&T regarding this issue. Ms. Mylissa Nevels of your Brookhaven office has sent Chris Nelson and Derrick Manuel to the site to investigate and take pictures. The matter is well documented, but no corrective action has been taken. I am a loyal AT&T customer, and I feel less than valued. Curb appeal is of value to me. Please address my concern immediately. I have informed the Mayor of my dilemma. I look forward to your response.

Gus Navarro
from Milwaukee, WI
I just had the worst customer service experience of my life. AT&T has the worst automated phone system I've ever used. I want a call back from a customer service manager ASAP. We are a new commercial customer. We have had nothing but problems, from before we were even open. Because of a clerical error, our bill was mailed to the wrong address. Consequently, we missed a payment. Our service was interrupted. We discovered this at 10:00 AM. We made a payment quickly. It is 3:20 PM and our service is still not back up.
In the computer age we live in it should take a couple of computer key strokes to get us back up and running. Any delays in the process are, I'm sure, built in by at and t to punish customers who don't pay on time. What about the customer who has a problem because of an error on your part. Your collections department is horrible and I'm beginning to think AT&T is horrible. I think I'll be making that opinion public, in every way I can from now on. I spoke to a manager named J Moore in collections this morning, and she was especially unhelpful. I tried your automated repair line, and it keeps hanging up on me. Terrible service, just terrible. I expect a return call from somebody with some authority ASAP.

This is by far the very worst company out there. I broke up with AT&T a few years ago. I used them for my home and mobile communications and after 12 plus years and in the end they just robbed me. I could kick myself now for forgiving them and giving them another chance to do business with them. This time I got screwed over even worse. PLEASE, PLEASE, PLEASE, Run from this company before they snatch your purse. I did not sign up for a contract, nor did I want a commitment, and expressed that at the time of purchase. I was told that I would not have a commitment, so I decided to give them a shot again in hopes that they would treat me as a valued customer.
Setting up my service was a nightmare and they billed me over $300 when i was told there was no fee to turn on my phone line. When I disconnected my service AT&T informed me over the phone that I would not have any disconnection fees (I checked). I should have known they would send me a huge bill regardless of what they said (close to $400 and that was not even the final bill). I called to complain, was very kind, but they could careless about you or myself. They are white collar thieves looking to swipe your wallet. I was told by the rep that they had sent me a letter that basically states we are allowed to rob you for any reason when and if you decide to use our service(s). Please run, there are better companies out there, AT&T is no longer the an American company, they are a terrorist company. I am actually embarrassed that I chose to do business with them.

A representative came to my house to sell me ATT Uverse. I reluctantly took the service and have had nothing but problems since. First my bill was more than I expected. Then a piece of equipent went bad. I was told that I would have to send it back within certain time. I had to drive 35 minutes to turn in equipment to the closest UPS store.
When I got there, they would not take it because they had no pick up order. Really? Then I had my service cut off because my bill was sent through email along with a million other ATT emails daily which I automatically deleted not realizing a bill was included. When I called to get this mess straightened out I was charge a huge reconnection fee. They would only take the charges off if I agreed to let them automatically draft my bank account. I had enough. I canceled service and was charge an early cancelation fee.
I refused to take equipment back since it was a 35 minute drive and was sent a prepaid UPS box to mail it back. I sent it back the next day after I received it. That was in January and I am being billed for this equipment, even though I have a receipt from UPS with tracking number and signature of person receiving it.
I have made numerous phone calls and ATT just can't find the equipment. Now I have been turned into collections. AT&T is the worse company I have ever dealt with. THEY SUCK!

Tamisha Wilson
from East Orange, NJ
I joined AT&T last April based on a promotion for the iPhone, buy one get one free promotion. Based on this I opened 4 lines. The BOGO promotion was supposed to go into effect after 45 days. It never happened. I have made over 12-15 calls to ATT since May/June trying to get this resolved. I was told it takes 2-3 months for the BOGO to go into effect. Again, not what I was told when I joined. After 3 months still no BOGO. I have called, I have spoken to multiple supervisors, I have had multiple tickets opened, all with no resolution.
I am being told today that a ticket that was opened on 8/22 as urgent is still not resolved. I am also being told today 9/7/16, that it clearly indicates that the BOGO should have gone into effect for me, but it was put in incorrectly?? After 3-4 months of me paying over $300/month, this can't be resolved? I am also writing a complaint letter to corporate headquarters with a more formal complaint, including names of the repa sand supervisors I have spoken with. I have had cell phones for 20 years and this is the worst customer service I have ever experienced. I would never recommend ATT to anyone.

Kristen Painter
from Fresno, CA
I am writing this formal complaint, because we have been lied to for the last time by one of AT&T's "professional" customer service representatives. Let me start out by saying, we have been loyal AT&T customers for many years, more than I can count and when we went into an AT&T store around June of 2015 to upgrade our phones and were talked into switching to Uverse from our current Comcast cable is when this all started. The representative in the store went through his whole spiel about the Uverse package and how it would save us money.
We liked that idea and had had some issue with Comcast in the past, but our only concern was that we had already paid for the MLP Xtra Inning's package through Comcast and it was only 1/3 of the way through the baseball season at that point so we wanted to make sure we would still be able to get the MLB Xtra Inning Package with AT&T Uverse. The rep at the store said "absolutely" you will and the Gift Card you will receive will make up for the money you lost with already purchasing it with Comcast. It was 189.00 for the package and if I remember correctly the Gift Card was for 200.
So we agreed to switch and were told that after they install your service, you can call to order the MLP Xtra Innings Package. Well, AT&T Uverse doesn't carry that package we found out when we called to order about 2 weeks later. We had already canceled Comcast, turned in all of our equipment, lost our money we had paid for the package with Comcast and your service tech ripped out all of the Comcast lines to our TV's. We have 5 TV's with cable boxes. The only thing we got after we called to complain was, we are sorry you were misinformed, this happens a lot when customers purchase services in the stores.
2 months ago I called to talk to someone about getting another Promo, because our year was up and our bill would go up over 100.00 a month. I either wanted to dropped some services/channels or get another promo so our bill would be about the same. Comcast did that for us every time our year or 2 year agreement was up without hesitation. I was told at that time, that they couldn't offer a new promo, but would continue the same one we had for 6 months and to call back in December.
Last month I received our bill and they did not extend the promo, our promo was over and our bill was way more than expected. So of course I call to find out, tell them I need to drop some services and ask why I was told the promo would be extended for 6 months. The rep saw the comments on my account and apologized, he wasn't sure why it wasn't applied, but told me he was able to adjust the bill and told me how much to send for payment to make the Uverse account current.
I don't remember the exact amount, but I think I paid 196.00 for that month. At that time he said if you combine your Mobile bill and Uverse bill it will save you 30.00 a month, so I agreed to do that. He also came back on the phone and said "I have found another savings for you, if you change your mobile plan to unlimited data and it will save you another 30.00 a month". To that I asked, that's funny last year you had us change from unlimited to our current plan to save money. He said it's a promo that we are offering at the moment. I said my only concern is that with the unlimited we can't use our phones as 'Hotspots" and that is the main reason we went from the unlimited last year to our current plan.
He told me that we still have the ability to use the hotspot on the phone. Well, that is not the case, because the first time we went to use it, it was not available. We called to complain and of course were told, we are sorry you were misinformed. So we opted to switch back to a plan that allows us to use our hotspot. He also told me that AT&T was "giving" me a tablet and I would not incur any costs associated with this. I asked him what is the catch? He said nothing, it was a gift and it would not cost me anything per month. It would just be added to our data plan. I got an email saying this would not ship until I accepted the terms and conditions, which I NEVER DID. It showed up a few days later, I opened it, turned it on and played with it for a few minutes and it has sat on a shelf since.
Yesterday I opened a bill for $588.62, you have to understand this was shocking to say the least, it said I had a past due amount of $233.22, which I now understand is because we combined our bills and not only am I paying for last month mobile service, I have to pay ahead for next month's mobile service. Which was never explained to me, but I understand. This needs to be explained to customers, they are basically paying for 2 months on the first bill, and this is tough for most people who are on a budget. The upsetting part about this bill is I am being charged a monthly fee for this "tablet" and the phone number associated with it. I was never told it had a phone number, I don't want nor do I need another phone number.
I was also told yesterday when I called that there is nothing they can do (Theresa from the WV office) because I accepted the terms and conditions on 8/4/16, which I did not, I specifically refused to do it until I saw the first bill and was convinced that everything I was being told was the truth. There was never any mention of this tablet being on a "2 year contract" when I was "given" it. Makes sense, because I would have questioned a contract, when I was told it would cost me nothing per month. I did not accept the conditions, and neither did anyone else in my household. I would like to turn this tablet into a store and have this taken off our account.
I can understand being "misinformed" maybe once by your customer service reps, but this has been multiple times over a 14 month period. I have spent hours on the phone trying to get these issues resolved and now I have to somehow come up with 588.62 when I usually pay about 390.00 a month for our services.
I have also requested a call back from a supervisor and the representative that "GAVE" me the tablet and that has not happened yet. I know you are a multibillion dollar company that I hope takes pride in your honest employees. Well either we are extremely unlucky that we got 3 of your "dishonest employees" or you have some serious customer service issue. When I call it says that the conversation is recorded, I would like someone to listen to that conversation from last month with the employee that changed us to unlimited date and assured us that we would be able to use our hotspot and about giving me the tablet that "would cost me nothing per month". See how dishonest he was, "just to get a sale".
Looking for a resolution in a timely manner. I am sending this complaint into the corporate offices today.

S. Gravel
from Rochester, NH
I was on the phone for an hour trying to add a service to my mother's land line phone. I called the number on their website for New Hampshire customers and I was told I was calling for South East customers. In all I was told to call 5 different numbers (some of them the same ones I already called). The last time I asked to speak to a manager but was put on hold for another department. I finally hung up. Changing over to Fairpoint. Everyone I talked to (but 2 people) had accents and were very hard to understand. I have never had such a problem in my life as this.

Kara Burgess
from Columbus, OH
I am done with this company it has the absolute worst service and absolutely no help when needed. I used to love this company but as of now I give you a negative 20 stars.

Reginia Abdul-Mateen
from Houston, TX
I noticed that my back gate was open and went outside to close the gate. At that time I saw a MAN ENTERING MY BACKYARD! I asked, "who are you?" He did not respond and I ask again. His response was, I don't have to tell you anything! He finally told me he was fixing a phone line. I asked him why was I not informed as I had been in the past. Once again, he told me he did not need tell me anything. In the past, when AT&T company works in my backyard, they have left a tag on my door to inform me that At&T would be working on my property. This was upsetting because I live alone. This was a serious safety issue for me.

jenifer dillow
from West Dundee, IL
I closed my business in mid October and when I canceled my service with AT&T we put in an order for an intercept number to be put into place so that my customers would know how to get a hold of us. This was all suppose to be in place by October 26th. I have made a total of 6 phone calls to AT&T to get this started and each time I am given a new conformation number and told that an order will be placed and it should take about 6 days. Once I was told it would take 4 hours. Tell me, why would a new order need to be placed with each phone call? The order was started why is no one taking care of it? I am in Illinois and I am losing business because you are not doing what you told me you could do. Believe me...EVERY SINGLE CLIENT that does find me or my stylist DOES hear what a lousy job AT&T is doing!

Tim McAllister
from Fort Worth, TX
My auto refill for my cell phone did not process (1st payment) and I got the 7535 message and made the call. My plan is $40, but all they want is $45 and next month I may be reinstated to the $40, etc. Long story short, no root cause of the problem, at&t customer service reps can not help, supervisor, no help and then the manager hangs up on me. I would pay the $40, but immediately wanted to be reinstated. I was read the same script by everyone I talked to, not one person could make a $5 decision to make a customer happy. So to get my service, I made the $45 payment with a new rep. Asked to speak to another corporate AT&T manager to voice my displeasure and wanted a contact to escalate the problem to. AT&T has no email accounts for complaints, nor anyone to address these kinds of issues to. But I was offered a snail mail address to at&t in ft. wayne, in. No person just at&t. If the bird has it's head in the sand, guess everyone is happy. NOT What ever happened to good old fashioned Customer Service? And treating people with dignity and respect? Now, it's all about the money.

Jerry Lopez
from Moorpark, CA
AT&T fees for TV, phone, and internet are out of this world, The worse thing is that they are an American Co. and they have just moved their customer services out of the country. When you call or email AT&T for any service, you are connected to the Philippines, and you can no longer speak to anyone in the US. How many jobs did they cut in the US? They should be helping build US jobs, and they are sending them out of the country. I will not support this anymore and will be switching my phone service to another company like Verizon or T-Mobile.

Louis M Aiello
from New Castle, PA
I am so fed up with AT&T, as my wireless carrier, which I've had for the last 10 years. Their customer service stinks, no one solves your problem, and you can't get a callback from them. Recently, I tried to upgrade my phone, which would cost me more money, went to the chat session and after about 45 minutes online with a service rep.- she told me she couldn't help me. I called customer service, and got nowhere , I asked to speak to a supervisor, naturally none available, but one would call me back, Right, that was 4 days ago. Seems like AT&T cares more about getting new customers, than worrying about keeping the ones they have. I am so sick of getting offers from them, which I can't use, because it applies to new customers only!!! This is not my first incident with them either. I am going to Verizon, or Sprint- see if they are any better!

Helen Peterson
from Spearfish, SD
WHEN I WENT TO RENEW MY COMTRACT I HAD ONE OF THE WORST EXPERENCES I HAVE EVER HAD TO DEAL WITH IN MY 61 YEARS. I went to the local store explaining that I wanted to renew 4 of my 6 contracts as the were expiring in under two months... was told I could do this BUT I could save money doing the NEXT program RIGHT!!! I did not fully understand this program I and tried to explain this to the sales man but of course he just kept saying this was better . I ended up getting 1 blackberry which will cost me over $499.99 @ 15.00 a month over 30 months (that's almost 3 years ) more than it would have on a 2 year contract with the phone costing .99, 2 other phones for 199.99 at $8.99 over 24 months this does not include the monthly charge and taxes on each phone.
Not only is it costing me more but I received a different phone than I wanted. They gave me a TO-GO PHONE.. I told them that I do not text or want a smart phone but a simple flip phone with a camera as I have problems hanging on to a phone with arthritis and drop my phone. The one they gave me I just found out has not camera!! This phone cost me $5.00 a month for over 18 months RIP OFF RIGHT I tried to return it with in 5 days informed it would cost $40.00 restocking fee and I then I would be charged this and have no phone. Now I have a phone without camera and a phone with a small screen small numbers. Of course calling AT&T does not help because the 15 day grace has now expired ( nice rule right) I wish we had a different cell phone company besides AT&T or Verizon out here in South Dakota.

Rick MacInnis
from Pompano Beach, FL
I have been dealing with AT&T for months trying to get a credit on my company's DSL line and it has yet to appear on my bill. We are now moving (to a place with better internet service) and have transferred the service to the landlord and they are charging me a $120 early termination fee. They have the worst customer service policies and it seems no one can issue a credit the same day on the account. They are operating in the dark ages!

Thomas Cooley
from Greer, SC
Ever since I have been with AT&T I never know what my bill is going to be. It has ranged from $27 to over $200 a month. I am supposed to have basic phone for about $16 and high speed internet special for $19.95. I was told my bill would be $36.44 per month.
After I kept calling someone decided to lower my internet speed to as slow as it would go. After calling I got someone who told me I should have the high speed internet for $19.95, so she set it back. Then I get a letter on May 4, 2015 that said my high speed would be $34.00. My total bill was only to be $36.44.
Does anyone know what they are doing at AT&T?? Each time you call customer service you get a different price for Phone and internet. I got this special deal back in November 2014 for one year, but have never got the special price I was quoted. I'm sorry I don't have another choice at this time, but when I do I will leave it with AT&T.

Edward James
from Indianapolis, IN
My bill went from the end of the month in December. I agreed to U-Verse, then it went to the 14th of January. Now it is saying it is due on the 10th? There has only been two months with 31 days since then. I am being scammed by AT&T crooks. I was told by Rosanna when I spoke with her on Dec. 19th. that my bill would be no more than $130 a month with taxes. Rosanna called me on Dec. 20th from a 702 area code to make sure AT&T was doing what we agreed upon in order for me to accept and agree to our contract. A 40" television was offered. I didn't receive a television.
The contract was supposed to include me being hooked into the U-Verse lines, and I wasn't until near Feb 2015. I have had old Lead lines at the back of my house for 5 years. Lead is degraded Uranium. Every time it would rain my phone would go out. This happened so much, there were time I didn't even call because so many thugs would come to my home and spend multiple hours at my residence looking at the box on the back of my house, and it was always the same thing, the old lead lines. Creeping my bill earlier and earlier each month will cause me to have to pay an extra bill in two years. YOU ARE TRYING TO ROB ME!!!!!!!!!!!!!!!!! YOU HAVE LIED TO ME, AND CHEATED ME!!!!! YOU HAVE GIVEN ME HORRIBLE SERVICE FOR YEARS!!!!!!!!!

Clara Schollian
from San Diego, CA
I closed my AT&T account on January 31, 20015, witnessed on that date by 4 persons. AT&T is still billing me more than I originally was billed every month since I closed my account. One month it was over $300.00!!!! Every month on the 2nd I am billed by you taking my money from a bank account. I finally had to close my account. I am 81 years old and have a fixed income. I have to borrow for gas and other items as you take all of my extra money from an account that was closed back on January 31, 2015. Give me back my money.
Now you have started to charge me an additional bill for my phone; no account number visible, verified by a customer supervisor. I DO NOT HAVE AN AAT&T ACCOUNT. I HAVE COX. I WANT AN IMMEDIATE REFUND FOR ALL THE CHARAGES YOU TOOK FROM ME WITHOUT MY PERMISSON. ELDER FRAUD IS JUST AROUND THE CORNER ALONG WIWTH ELDERBUSE AS I AM DEVISTATED, DEPRESSED AND ETC. BECAUSE YOU ARE TAKING ALL MY MONEY AND I HAVE A CLOSED ACCOUNT WITH YOU. Immediate action needs to be taken NOW.

We noticed a charge to our home line for long distance. Since our plan with AT&T was for unlimited free long distance, this was naturally a cause for concern. We called the customer service line and they looked into it, explaining that we were "slammed". "Slamming" is basically a scam where one company calls AT&T (and I presume other carriers as well) and tells them that you have authorized the new long distance carrier. AT&T says "Okay!" and starts incorporating their charges into you AT&T bill. That's it. No phone call, email, text, carrier pigeon, smoke signal; nothing to the customer from AT&T asking if you did indeed authorize there change.
When I call AT&T, I have to answer 57 questions to get a customer service rep to agree that I am the person on the account. But they just take "company XYZ" at their word? And why in the world would I switch from free long to distance to paying for long distance? Anyway, multiple phone calls to the customer service line, dealing with multiple people, all who have said that it was indeed fraudulent, will be taken care of, and that it wouldn't affect my services. That was December. This is almost May. Since then we have had our internet service suspended every month when the new bill posts. Suspended for non-payment. Non-payment for a fraudulent amount. Each phone call results in a long wait, a long discussion, and MORE assurances that it will be taken care of. Assurances that all they're waiting for is "company XYZ" to reverse the charges. Does that make any sense?!?
Now my internet is completely suspended, until we pay the outstanding balance. The FRAUDULENT outstanding balance. This is after months of paying our bill, our legitimate charges, and having internet restored in 24-48 hours. Now, I'm being told that we have to pay the entire amount, and that the money will be refunded to me when the discrepancy clears. Right... In supposed to take them at their word after months of fighting with this. And just fork over $300 dollars, which, if I get back will probably be in the form of a bill credit, instead a cash refund.
I would switch carriers, but I live in an area where I need a land line due to spotty cell service, and they are my ONLY option for internet, other than satellite. I just want this cleared up and some acknowledgement for the insane difficulty it has taken thus far!

lennwood saunders
from Gaithersburg, MD
being charged $20 dollars extra a month because I won't sign up for auto pay. I've been with at&t 10 years and not once have I been late paying my bill. soon I will be saying good bye to your company

worst service ever. lied non stop. spent hours trying to fix situation. bill kept going up. $250 in 30 days for only internet? never had such bad experience. bill started at $30 a month, when I got it it was 70 per month then went up from. there. worst customer service.

Alvin Campbell
from Rogers, AR
I cancelled my ATT&T on October 27. 2018, received a statement for 136.83.
I called. speaking with customer service person named Bamier, who told me that I did not owe for the
this amount that I should have been charged for one day.The 136.83 was taken out of my account
after I had cancelled AT&T causing me to have a huge overdraft. I wrote a letter and called my
bank to dispute this withdrawal. The money was put back into my account. after speaking with another
customer service person at AT&T. Now I am getting a letter stating if I didn't pay my 136.83 it would be
turned over to collection, after 4 hours on the phone being passed from to one person to another asking
to speak to a manager or someone on the the finance department this could not be resolved, I had so
many reasons why this couldn't be resolved and I was absolutely astonished that the customer service
could not get me a manager. This is a terrible way to do business. I am frustrated, I was with your company for
almost 18 years and am appalled at the way I have been treated. I owe you one day of service and am happy to
pay it. I am not going to pay for service I did not use.
I was told that because i just had cell phone service, that they could not break it down to one day, how stupid
is that??? I think you had better have a training class for your Customer Service people so they know what they are supposed
to do I would appreciate to get this resolved as quickly as possible.
Alvin Campbell
acct number 359190360
wireless numbers
479 619 279 479 936 4524
PS I don't see how you can cancel my service on December 24, 2018
when I had already cancelled it on October 27. 2018

ALBERTO A Chapa
from Jackson, MS
I had an account with att u-vers # 254374857 returned the equipment bank in Jan 2018 by UPS per instructions of AT&T along with the account number. Now 11 months later they have sent this to collections for the dumb amount of $ 162.38 on 12/18/2018. I am sooooooooo pissed right now... that they did not try to reach me nor send me a letter about what was owed. I have been with AT&T for 12-13 years, they have my mailing address so there is no excuse for this crap ! I have call the collection company Diversified @ 904-247-5500 and talked to Michelle Gonzales and Greg Shaws (manager) to explain that I was never notified about this, and it would have been paid right then once I was notified. I did pay the amount with Greg over the phone, but with that being said I cant prove the equipment was sent because I have not longer the receipt from UPS when I shipped it, so had no choose but to pay this as I wanted this gone. The issue is not that you guys have this as a collection item and it has effected my credit score 100 points, and not I will be impacted because of this. I want AT&T to have this removed from my credit report as the mistake was not mine, I shipped the equipment.
Now the customer care team is going to look into this to see if they ever recvd the equipment. Should this not been done before you reported the account to collections ?
I want AT&T to fix this or I will get an attorney to get this corrected and will also call the BBB and report ATT along with the Federal Communications.

Kelly Newman
from Chicago, IL
I switched over from sprint last year to save money but instead the I'm paying $100 more than I was. I have a $700 bill in collections because you didn't pay my trade in phones. I have a home phone on my acct that has never been activated. And I didn't want. I have been to 3-4 Mn ATT stores and know one can help because they don't know what they are doing! I need to get my bill down $100 that I was promised. And upgrades for my phones as promised every 12 months with no additional fees! Very poor service disappointing!!

Ralph M Hunt
from Germantown, MD
My wife was talked into bundling several months ago our cell phones, direct tv service and our house phone witch was version service. Every since our house phone only works part of the time, and we lost our fax service. We have complained to the Barstow office where you pay your bill and have been told they will up the issue to the proper place in AT&T complaint dept. to get the issue resolved. To date no one has shown up to see what kind of problems we have here at our house with our wireless house phone and to say it only works part of the time. I'm asking you to send one of your expert tecks out here to see what the issue here is so we can have what we are paying for monthly witch we have not have since we were talked into months ago. Please call me on my cell phone at 760 267 3855 to see what the issue is here. Thank you. We have spent way to much money on your service that is not working. thank you again. Please respond.

Linda Korbel
from Raleigh, NC
Bill was switched to paperless without conformation from me as a customer. I notify them that I did not want this to happen and I received a letter that stated that my next billing would not come thru the mail. I do not trust e-mail enough to rely receiving my bill thru this method and I do not trust AT&T with any of my info to direct bill. I called and spoke to one person and she could help me and I was passed to another person, no info was provided to the next person. I had to provide all that info again. customer service??????? This person was off shore. No personal feelings for their customers just dollar signs AT&T. Gonna cost you in the end. This is not the problem I have had. U-Verse and mobile phone??

e l hendricks
from Dublin, GA
tried to find out about direct tv discounts for retired att employees no luck called at least 5 toll free numbers no luck maybe that is why spectrum service is so much better there stock is over 300 a share att is 30 a share if ceo an board stop being concerned about there on checks an start to work on problems maybe service would be better a change would be better than talk talk is cheap 4786763513

EILEEN M. DEVANEY
from Hanover Park, IL
We have called ATT customer support 4 times since June 2018. It is now November 22, 2018 and we called again. We pay on time and in full every month. We continue to get extremely poor service, no pictures, continuous error messages. You customer support people today Jeremy and Natalie were extremely poor in there help. Actually they did not help at all. Jeremy actually told me that he will not credit my account (since I am staring at a blank TV because we have not called every day about the problem. Again, we have called 4 times since June 2018. If that is not a consistent problem, I do not know what is. We have changed many boxes, HDMI cords (at our cost) and this does not permanently resolve the problem. Bottom line, we will change providers as soon as we can. Once again you have lost more customers.
Please do not email me and tell me "your sorry", I needed a credit on my account and Jeremy would not help with this. If your CEO received this kind of service, I don't think he/she would pay for the service. The right thing to have done today by Jeremy is give me the credit I was asking for, but he refused.
ATT did have good service at one time, but ATT must have needed to provide pay increases to its upper management so you cut corners and provide crappy boxes, crappy customer support and of course, we cannot forget you outsource everything to other countries.

Phil Stewart (Kenan Advantage Group)
from Sacramento, CA
I have been trying to get a static ip address for my Nighthawk LTE Mobile Hotspot Router (330-685-7775 / acct #: 287287665845) for almost 6 weeks. I began by contacting Mark Lorenz who after a week passed me off to Anthony Barile. Anthony passed me off to Robb Vandefifer who has been unable to provide me with the static ip I need. I've followed up with Anthony multiple times and contacted his Regional Director Mark Manriquez multiple times. All this has gotten me nowhere. I have a projected pending that depends on getting this device set up. I'm hoping someone at AT&T can help me get this seemingly routine task completed. Below is the latest email exchange that so far has gotten me nowhere.
----------------------------------------------------------------------------------------------
From: Phil Stewart
Sent: Tuesday, November 20, 2018 3:24 PM
To: MANRIQUEZ, MARK A <MM7537@att.com>
Subject: RE: Update,
Mark,
It has been almost 24 hrs since my last email and I've still not heard anything. Unfortunately, this has been a recurring pattern during my ordeal to get a static ip. I've received little to no help. What should have been a simple task has now taken over six weeks. Is there any way I can get this assigned to someone competent enough to take care of it without me having to check back over and over again. I'm hoping this isn't a normal level of customer service or that it isn't an indirect way of getting rid of me. My next step will have to be returning my device and going to another provider. I have a fiber circuit and 10 dsl lines with AT&T. I've never had this much trouble dealing with AT&T on any other issue.
-----Original Message-----
From: MANRIQUEZ, MARK A [mailto:MM7537@att.com]
Sent: Monday, November 19, 2018 4:54 PM
To: Phil Stewart <Phil.Stewart@thekag.com>; BARILE, ANTHONY T <ab2413@att.com>; 'Vandefifer, Robb' <rvandefifer@telecomtech.com>
Cc: 'Lorenz, Mark' <mlorenz@telecomtech.com>
Subject: RE: Update,
Team,
Please update the client.
Thank you...
Mark A. Manriquez
Regional Director
Northeast Region
AT&T National Business Select Markets
Office/Cell: 248 231 6119
mm7537@att.com
-----Original Message-----
From: Phil Stewart <Phil.Stewart@thekag.com>
Sent: Monday, November 19, 2018 7:40 PM
To: BARILE, ANTHONY T <ab2413@att.com>; Vandefifer, Robb <rvandefifer@telecomtech.com>
Cc: MANRIQUEZ, MARK A <MM7537@att.com>; Lorenz, Mark <mlorenz@telecomtech.com>
Subject: RE: Update,
No update today.
-----Original Message-----
From: Phil Stewart
Sent: Friday, November 16, 2018 4:19 PM
To: BARILE, ANTHONY T <ab2413@att.com>; Vandefifer, Robb <rvandefifer@telecomtech.com>
Cc: MANRIQUEZ, MARK A <MM7537@att.com>; Lorenz, Mark <mlorenz@telecomtech.com>
Subject: RE: Update,
Still nothing.
-----Original Message-----
From: BARILE, ANTHONY T [mailto:ab2413@att.com]
Sent: Wednesday, November 14, 2018 10:32 AM
To: Phil Stewart <Phil.Stewart@thekag.com>; Vandefifer, Robb <rvandefifer@telecomtech.com>
Cc: MANRIQUEZ, MARK A <MM7537@att.com>; Lorenz, Mark <mlorenz@telecomtech.com>
Subject: RE: Update,
Phil I will follow up.
Regards,
Tony
-----Original Message-----
From: Phil Stewart <Phil.Stewart@thekag.com>
Sent: Wednesday, November 14, 2018 1:31 PM
To: Vandefifer, Robb <rvandefifer@telecomtech.com>
Cc: BARILE, ANTHONY T <ab2413@att.com>; MANRIQUEZ, MARK A <MM7537@att.com>; Lorenz, Mark <mlorenz@telecomtech.com>
Subject: RE: Update,
Still no static ip.
-----Original Message-----
From: Vandefifer, Robb [mailto:rvandefifer@telecomtech.com]
Sent: Thursday, November 08, 2018 3:35 PM
To: Phil Stewart <Phil.Stewart@thekag.com>
Cc: ANTHONY T BARILE (AIS) <ab2413@att.com>; MARK A MANRIQUEZ <MM7537@att.com>; Lorenz, Mark <mlorenz@telecomtech.com>
Subject: Update,
Phil,
We apologize for the delay, per my voicemail we thought the issue would be resolved today. We have escalated this issue again today. We need to get the addendum contract to you to get the IP added. Static IP's are an issue on mobile devices to happen and they open them up for security concerns. We also know that in some cases they are needed. Our team is on this, I know you have heard that these last weeks. Please understand we will resolve this issues. We will continue to escalate this until it is resolved.
G. Robb Vandefifer
Account Manager
Telecom Technicians, Inc
Sent from my iPhone
734-716-2949

Linda Theiss
from Houston, TX
November 1 2018 Called and cancelled wireless home phone. They didn't say anything about contract still in force. I thought it was over. 11/16/2018 get a new phone bill for $127.66. Not only are they charging for contract not ended but they also went up on my internet service from $30.00 to
$50.00. I guess they think everyone has a whole bunch of money. As a senior I can't afford those prices. Did they do anything to help me?.No. I think cusotmer service should tell people if their contract has not expired. I will never recommend Att to anyone. All they did was set up 2 payments for the bill. It is still going to be hard to pay second part of the bill. THANKS FOR NOTHING ATT.

James Gabrielson
from Minneapolis, MN
I contacted your "customer service" 800 number, yesterday. The person I spoke to was a woman with a foreign accent, most likely Filipina. I was stationed in the Philippines for over 3 years during my 30 year career in the U.S. Navy. I'm a retired Chief Radioman. I was calling because we did not receive a paper bill last month. She told me she couldn't access my account because their system was "doing an update". I couldn't get any help from her. She told me I would have to call back in 3-4 hours. Is this normal "customer service". We have had DirecTV service since approximately 1993. II stalled the original system myself. We recently had a tech out that swapped out the LNB and switched our service to SWM because we were having problems with the "Guide" saying "to be announced" on a lot of channels. Before the tech arrive another rep from ATT arrived to try and get us to switch our cell service over to ATT. He said I should call and complain because we are not receiving a discount for being Veteran. I'm a bit upset at ATT. Since DirecTV was purchased by ATT our service has been anything but stellar. Besides not receiving a paper bill last month the programming leaves a lot to be desired. We are considering canceling our service and going with either DISH or another service i.e, Netflix, Hulu, PlayStation View. Etc. We might be interested in switching our cell service however with the poor customer service we've received in the past from ATT I doubt that will happen. Customer service seems to be sorely lacking on the part of ATT.

Tiffany Hayes
from Gulfport, MS
I placed my first call on October 12, 2018 to establish service. I had a installation date set. The technician came out and was unable to install my uverse services because under ground cable needed to be installed. A date was set for this and they did not show on the original date. A week later some one finally came and installed the underground cable. I set up another installation date for November 10th. They arrived and were NOT able to install my service because not enough cable was put down underground. NOW I have to wait until NOV 25 for them to come back out for the 4th time, to put more cable. This is not right, I feel someone should have already came back out to put more cable down so I don't have to keep waiting. I want cable and internet. This was AT&T mistake. I think this should be expedited and done immediately.
228-282-5314

Douglas Leonard
from Sterling, VA
I called a week or so ago to try and lower my wireless bill. I was put on a unlimited data plan which is ok. However the next day I got a call from an Indian sounding woman. Who had my correct name and address. She said I could lower my wireless and direct tv bill to 99 dollars a month combined. First I needed to talk to her supervisor to get a promo code. An Indian sounding guy named "Brian"gets on the phone and says in order to get the promo. I had to purchase an Ebay gift card for 300 dollars to prepay 3 months. I could not use a credit card they would only take an Ebay card. He gave me this number to the "billing" department. 888 5882434. He also said I would also get hbo, cinemax and showtime free along with a 100 dollar visa gift card. The whole thing sounded pretty fishy to me and I didnt bite. I would rather change carriers than to run down to a store like Walmart to buy a gift card to activate a promo. I called Direct Tv since it was a combined bill. And the lady seemed to think it was a legit offer. I was transferred to an ATT. Department And the guy told me it was a scam. Anyway either you got hacked or its an inside job. I am concerned about my data. Please let me know how you will respond to this data breach. Actually this was the second time this happened in a month. The first one wanted an Amazon card wih 300 dollars.

Keith Nellums
from Little Rock, AR

william fenderson
from Trussville, AL
there are wires that has dropped from my house and is hanging over my driveway. I have called att on Monday the 12th of November and was told some one would be at my resident between 8am and 8pm on Wednesday the 14th. I informed the person I spoke with that I have grandchildren and needed the problem resolved. I have had alabama power and my current cable company come out and they both said the wires belong to att..I called back to att today and they said someone would call me within a hour and give me an update. well, it has been more than an hour and no call. again the problem need to be corrected so no one will possibly get hurt. please have this problem correct soon as it would be greatly appreciated. my cell # is 205-585-7863 and home # is 205-791-0717. thanking you in advance for help

Marsha Dempke
from Cincinnati, OH
Customer Service and Billing. I was a long time AT&T customer until August/September 2018. The reason is because I paid off a phone purchase early and my bill WENT UP! I ignored it the first time the bill came out, but after the second bill was even more, I called Customer Service to inquire as to WHY? Naturally, I had the irritation of speaking to someone that had no clue. But could offer me "it's a late charge for the previous bill" (because I was waiting for a corrected bill) to "an increase in taxes" (my area taxes didn't go up). I requested a supervisor. No available supervisor at that time, but was assured someone would contact me. I got tired of waiting and switched providers, and quite frankly, forgot about it. What does AT&T do? They can't call me back but they sure can turn over a $84.81 bill to a collection service! Prior to purchasing a phone, my monthly bill was $55. No one could tell me why the increase and when I quit service, I was only ONE WEEK into a new billing cycle! I chatted online with customer service today and neither Jovan nor Kharmelyn (Supervisor) could offer an explanation for an increase in the bill, but was quick to tell me it was turned over to collections because I didn't pay the bill. AND STILL NO EXPLANATION OFFERED FOR THE INCREASE! And still don't know if it will be taken off my credit report! Pitiful service and not worth the aggravation. But I intend to tell everyone that is online how badly I was treated.
Thanks for your feedback!
Sorry. Please try again later!