Amazon
Amazon Complaints Continued... (Page 3)
450+ reviews added so far. Upset? Call Amazon corporate: 206-266-1000

Kulkarni sudeep
from Pune, MH
I order one product by cedit paying but i cancelled that delivery then by cancelling this my money was not returned to my credit account . Why?

Gerald Packer
from Fuquay-Varina, NC
It is great when you care enough to provide security for amazon accounts but when is it too much? When the actual customer can't access his account online because he does not have his current amazon card and is being sent a new one by bank and he forgets your password and does not know the expiration date on a card not in his possession. It seems that has become a security question I have never been asked before. So I contact amazon help and lol what help they were. Sent me a link to change password that circled back to, you guessed it, the same expiration date. along with computer challenge questions that I looked at and still failed 4 times. Ohhhh yeh it changed my password but still gave me challenge questions and the same security question about expiration date. Still can not access my account. Representative was great , her answer was well guess you will have to wait 2-3 weeks to access when you get new card. I had to explain to her how does the help me since I CAN NOT ACCESS ACCOUNT to add new card and new expiration date. Her answer was when you get card maybe we can add it then get you access or you can always quit amazon prime and then re-join when you get new card just sign up again. REALLY is this the best you can do for someone who has actually verified their identity and has been a customer for years. Until now I had always though you the greatest company around. *still no access*

My order no. #405-9885957-2077919 and #405-4476375-3567503 not yet delivered. It is showing delivered on the site. I have also lodged complaint few days ago but neither good is delivered nor my money is refunded till date
My order no. #405-9885957-2077919 and #405-4476375-3567503 not yet delivered. It is showing delivered on the site. I have also lodged complaint few days ago but neither good is delivered nor my money is refunded till date. I have already made the payment. Either arrange for delivery of the goods or refund my money

jack wiggins
from Long Beach, CA
Driver arrived to deliver a package about 5pm pdt today 10/21/2018 at 5250 El Cedral Street Long Beach CA 90815. Music from white van with Calif License 2182182 was incredibly loud. My wife and I expected him to drop his package and move on. He did not. he sat in van for 4-5 minutes music blasting. other neighbors came out of their houses, as did my wife and I. I approached the truck as he exited with a package. I asked him to turn down the music. He replied that he was very busy and could not turn it down. He dropped the package at my neighbors doorstep, returned to his truck, turned the music louder, remained there for another minute or more and then drove off while we all watched.
Amazon drivers in our neighborhood habitually drive well over the speed limit.Jack Wiggins

tom brent
from Jensen Beach, FL
i bought 3 cd gordon light ft bob seger abd anita baker all 3 skip and looking at tham they are scratch i would like a refund or replace ment

Krisney Rigney
from Greenville, KY
I have been using Amazon for quite some time. I pay monthly for Prime and have never had a problem until now. I logged into my account on 10/14/18 and placed an order for 3 items, total of $49.67 with delivery date of Wed 10/17. I tried to get on my account on Tuesday 10/16 to see where my package was and it said there was no account linked to my email address. I immediately contact customer service with Amazon at that time. The lady I talked to was putting a freeze on my account and I would be receiving an email in 24-48 hours with further instruction of how to get my account back up and going. I was worried because my bank account is linked to my Amazon account. She assured me nobody would have access to my account or bank account. When my items didn't arrive yesterday like supposed to, I once again reached out to Amazon customer service. The lady this time couldn't find my account when I gave her my name and email. I gave her the order number for my items from 10/14. she put me on hold, came back and said she could see the note where I called on Tuesday but nothing was done with it. She couldn't find my order even with the order number I gave her from my email. My bank has been charged for these 3 items and I don't have them and nobody seems to know what happened to my account or where my items are. I am beyond mad right now along with worried that someone has access to my bank account. I need answers and I need them now.
Krisney Rigney

Avis Durgan
from San Diego, CA
I ordered a box spring on Sunday, October 14 2018. On Monday, Oct. 15, 2018, I received an email saying that the package had shipped and I was given a tracking number and told that the package would be delivered on Tuesday, Oct. 16. I received an email as well from UPS stating that it would be delivered on Tuesday, Oct. 16 by 8pm. On Monday evening, Oct. 15, I received an email from UPS saying that it would NOT be delivered on Tuesday, Oct. 16. No further info. On Tuesday, Oct. 16, I called Amazon and was told that the package was enroute to the shipper. No other info available. On Tuesday afternoon at 4:15pm I called Amazon again because the website was still saying that the package would be delivered by 8pm today (Tuesday, Oct. 16.) I spoke to "Elaine" who was barely intelligible, and asked for her supervisor. I spoke with "Ford", whose English was only marginally better. He told me that he would issue a full refund because the package can't be delivered until Oct. 20. I am flabbergasted!! Amazon can't even FIND this package (and it weighs 56 pounds!), and you're offering me a full refund for it and claiming that it will eventually get here!?!?!! Am I actually going to get this package?? WHAT HAS HAPPENED TO YOUR CUSTOMER SERVICE??? You used to be SO good at this!!
WHERE IS MY BOXSPRING?????

Paul simmons
from Cleveland, OH
I turn my kindle off and when I turn it on I receive ads that cause me to have to restart my kindle to get online. I purchased my kindle to read books not to receive ads. If this continues, I will have to find another source for online reading. I definitely will never pay 15 per month to be ripped off by you to hear books online.

habiba mohammed
from Pune, MH
During this great indian festival offers I had ordered vivo y83 in exchange of MI A1 phone on 10th Oct2018 and paid 4103.10 INR,the amazon delivery agent arrived on 11th oct @11:30 am and refused to deliver the product when inquired about the reasons he did not mention any and was rude..he said he will cancel the order and refund will initiated..when contacted the customer care executives they assured that status of order will be updated by 12th oct morning.
when checked on 12th oct the order status is still in dispatched..so can kindly tell me how many days amazon takes to update the order status.when approached customer care via chat firstly 2 to 3 exectives don't reposnded and finally one agent replied and was not sure how to solve my issue.on the same day just in span of time he/she provided me two statements firstly mentioned the order will be re-scheduled and when asked for email suddenly changed the words and said refund will be issued..dont how they are trained to serve the customer queries.finally after 1:30 minutes of chat another floor supervisor arranged the order delivery again by 15th oct..today 14th oct morning the same case happned the amazon delivery agent was rude whenever asked for details and simply said he will cancel the order.
Now when I approach the customer care via facebook comments the customer agents are least bothered to read the full message and sent me a response stating they couldn't find any order in my amazon account for MI Y2 ..KINDLY NOTE I NVER MENTIONED MI Y2 ITS MI A1..can see how efficient they are.
this is the second instance with amazon where the customer care and delivery agents are falsifying the info ..if amazon cant manage these people don't waste customers money and time by falsifying the offers.
I need my refund ASAP its high time #order 171-7977620-8146736.
I will attach the email from your executives & chat conversation u can clearly see their efficiency.
I don't want to use amazon again ever and will delete the account as well post refund.
Regards,
Habiba

David Osborne
from Oklahoma City, OK
Received multiple calls from Amazon delivery driver and then Amazon 877 advising call will be recorded that driver is attempting to contact me to deliver a package. This on a rainy Sunday at 12:07 pm. I have never been called before whether pouring rain or shining sun to get out of bed to receive a packet of cheap metal screws. Leave them or not, I don't care, but don't harass me via phone over an order worth less than $10.
The last package I received was left in the yard wrapped in plastic. Fantastic driver.
Don't call again.

Shubham chunmun tiwari
from Lucknow, UP
Booking my packege will be time late curiur wrong but not available my packge for actual this time.
Wrong curirur patna currect curiur patti pratapgarh uttar pradesh.

Dr. Donald C, Smith
from Wallingford, CT
I know what I would do with an employee who wrote to a customer in this manner. Personally, I and any competent manager, would hand this individual one of Amazon's many boxes, to clear out their desk. Then show them the door.
Since the 90's I've been a customer and I know such rhetoric is not reflective of Amazon's corporate culture. Still, the response was so outrageous there needs to be a clear consequence. Not sure? Run it by Mr. Bezos. I have personally communicated with him before and know him to be a very bright and just man.
I expect to hear an apology from the person who wrote me before day's end on Sunday. Or, I expect to hear news of this person having been replaced.
-- Dr. Smith

JUDITH REDMOND
from Las Vegas, NV
Did you send this to me? It looks like SPAM to me. Thank you, JUDY
From: Amazon.com <amazon-department@cs1232447264-amazons.com>
To: judyaredmond <judyaredmond@aol.com>
Sent: Thu, Oct 11, 2018 11:20 pm
Subject: Revision with your amazon.com account. [case:1232447264]
Dear: judyaredmond@aol.com
Thank you for shopping with amazon.
We are sorry to inform you that regarding your account we are unable to link your credit card in your account.
This is the Last reminder to log in to Amazon as soon as possible.
1-download the secure browser window from:
attachment file
2-login to your account and follow the steps
..
Sincerely,
Amazon.com
accounts Management As outlined in our User Agreement, will periodically send you information about site changes and enhancements.
Copyright 1999-2018 Amazon. Allrights reserved.

Deane Nichols
from Denver, CO
RE: Amazon.com order number: 113-9867636-7149055
When I look at the invoice for this order, the FIRST ITEM ["2 of: Neo Compress Premium Compression Foot Sleeves..."] does not show the SIZE in the description. WHAT SIZE DID YOU SEND ME?
I ordered XL size, but when I ordered this item, the information showed "Only 6 Left", and the size chart ran to XL. Now the size chart does not show XL and the item shows "In Stock".
I'm sure this is not a supplier problem, it is an AMAZON problem. If I do not receive XL size for these sleeves, I can not use them and I will not pay for the return to Amazon or the supplier if they do not fit.
Thank you,
--Deane Nichols
10/12/18

Deborah MIllen
from Gastonia, NC
Delivery by Amazon to my house is horrible. Two cars in the driveway and the delivery person does not attempt delivery, they just leave items on the porch. Barely on the porch, which is not a covered porch. Since Amazon has begun delivering its own products it has become the recipient's job to search for the delivery person any time of the day. USPS delivery has also gotten very slack as well, but I do feel that Amazon should at least TRAIN its delivery personnel. Ring a doorbell? We've ordered a LOT of items from Amazon. Delivery is fast. But the current practice of your delivery personnel is abysmal. Also, the cirucuitous route I had to follow to file this complaint, destined for the round file I am sure, is not acceptable for the size of the company that Amazon is. Really Bezos. Monopolize the service but fail to give quality service. Shame on you.

Albertha Sturrup
from Nassau, NP
I am furious I placed several orders on September 18, 2018 and to date I am receiving items order from the same sellers in separate lots. i was being told that i needed update my payment i did but i continue to receive emails stating that my payment declined, each time i updated but continue to receive emails to up date my card. i call amazon help serval times and i was informed that payment were cleared. after speaking with them i continue to receive emails to update my card, i did. i then spoke with my bank and i was advised that the funds for the items were being held by the merchants. i called amazon help October 3, i was informed that one or serval of the items i ordered were not in stock. this infuriated me because i was not informed of this by the seller.
i mentioned to them that this was a complete inconvenience to me because these items was for my business that was to launch last we. the only item that i had anticipate a late delivery was the shower curtain. i am very angry.
You are now connected to Abrar from Amazon.com
Abrar is typing...

kimberly hoertz
from Alden, NY
I purchased jewelry.....promoted by the seller as "cultured pearls". This indicates the pearls come from the ocean,they are real!!!! I received plastic. I knew that the seller Amazon represents was in China. When these necklace sets arrived there was NO packing/company info sheets included. There was no return info etc. The item information is false advertising, frankly it's an out and out LIE! I have been ripped off !!!! I have no way to get my money back. I did not expect "fine" jewelry. I expected a "B" grade pearl necklace ect......REAL PEARLS as stated......not cheap plastic. I mean Cheap !! .I own faux pearls that are lovely......These are kiddie dress up toy jewels.....promoted on AMAZON...as..cultured real. How do i get my money back?

TREVOR DCUNHA
from Malkajgiri, TG
I Had ordered a REFRIGERATOR on LINE and paid by credit card . The ORDER NO was 404-3447988-0988369 order date 29/09/2018 INVOICE No SHYB-62001 INVOICE DETAILS TG-SHYB_1004-1819 and the HAIER REFRIGERATOR 195L4 STArCOOL SINGLE DOOR has Already been delivered to my residence a few days ago with the Courier Agency intimating that I would receive a Telephone call from the Firm with regard to date and Time for INSTALLATION. However no one has contacted me and the refrigerator still remains in its original package un installed. This is not as per the TERMS WHERE THE INSTALLATION WAS TO BE DONE WITHIN 48HOURS . IT IS CAUSING ME UNDUE GRIEF And I DEMAND THAT THE INSTALLATION BE COMPLETED ON PRIORITY . Please ACKNOWLEDGE . In case it is not feasible in the next 48 hours I may please be given a refund and the Refrigerator taken back Lt Gen T, A. DCUNHA

Angela mccoy
from Atlanta, GA
I called a few minutes ago..about not receiving my order. After 10 mins of waiting..the guy hung up

josh rose
from Covington, VA
number one I changed my password twice and it still tells me my password is wrong when I sign in
number two I tried to order a computer through ibuypower using amazon pay but each time it gave me errors
so I just used a credit card directly to ibuypower but know I've gotten emails telling me the amazon transactions went through and I need them canceled asap

Package did not arrive. Initially Amazon was quick to offer refund. I should have took it. Instead I said I'd try to find it first. Could not be found Ontrac was unwilling to make try driver accountable. A bogus signature was used by whomever got my package. I called back to Amazon and now after many calls and days they are still making unwilling to offer refund. Police report being made. Ontrac in my opinion is real culprit. Albeit, Amazon could have been much more expeditious. Annoyed

Grace Segers
from Clearwater, FL
Where is my warranty??? I purchased a cell phone, MotoG4 with a 12 month warranty, in January 2018. The phone started acting very weird around 6 months later, I contacted Motorolla about it, they would not honor the warranty, claimed that warranty with them expired, I was then directed me to the seller (US TechMall) who also would not honor the warranty, they claimed that the warranty with them expired, after only 6 months of purchasing the phone. That leaves me out in the cold, having to purchase another phone. I am very frustrated and disappointed since Amazon claimed that there is nothing they can do to help me, I understand their position, however a multi billion company such as Amazon should be able to intervene and rectify such problem for their customers. I looked at the Amazon reviews on this phone and I see that my problem is quite common. I want others to know what is happening so they don't get screwed too. I should have done more research before purchasing.

Alma Thomas
from Fairborn, OH
I have been calling and spoke to several different people about my account being compromised through my email and password. It has been over a week now and NO ONE in the fraud department has contacted me. I have been a very loyal customer and should have had this problem rectify immediately!!! Someone has changed my email and password!! IT WOULD BE NICE TO HEAR FROM SOMEONE THIS MORNING!!!

Thierry Massihians
from Veracruz, VER
FOR AMAZON MEXICO
1 registering is a nightmare. I never got ANY message code to verify anything
2 once in (without verification), even with proper zip code, the page kept asking for mandatory details, offering erroneous options.
This is FRUSTRATING CRAPWARE

Reginald Holmes
from Philadelphia, PA
your delivery service is the worst one. I leave the security door unlocked. Your delivery service come and throw my package on the steps and say the package was handed to someone Never check the unlocked door to see if they can secure the package between the security door and the main door All other delivery service try to secure the packages your service lie about their work. Can you correct this problem They say handed to someone because if it is missing they are not responsible. When I have some money I use Amazon three to four times a week

I've been ordering from Amazon Prime for sometime. I finally noticed an Add-On Item. So, I started ordering the Add-On Item with my purchases. My last purchase I had 6 Add-On Items and a purchase amount of + $200. That's $150 for Add-On Items. My shipments came at different times and I received all of the main items I purchased, but all of the Add-On Items were damaged in handling. Not one but all six and none of my main items were damaged. I still waiting on the refund for all the Add-On Items, so far just a parcel return. Now I'm wondering if my next order of Add-On Items will be damaged also. I definitely don't want to make an order over $50.

chandrani neogi
from Faridabad, HR
my book broadways in english for class 8 was supposed to be delivered on 16th aug2018.it is not yet received.no information.no tracking.if you cannot deliver now what will i do with the book when my son will be in class 9.this is the 3rd time i am complaining.your service seems hopeless.you have no clue wheather goods are reached or not.then return my money at least if you are so poor in your service

Enrique Guzman
from Walnut, CA
I placed and order for a 24 pack of Ensure protein drink which was supposed to arrive on Sunday August 19 and i got a text saying that it had been delivered and handed to a resident and i was not home and i noticed the text on the following day and i asked my wife and son if they had seen the package and both said no, i texted customer service and told them the story and gave me $10 for my inconvenience the next day my wife found a package on the front door and texted customer service and told them the delivery service must of left it with one of my neighbors by mistake and brought it to my house 3 day later and they told me that they were going to give me full refund for my inconvenience, the next day i opened the package and it was not what i was expecting it was a monthly package i usually get on the 28th of the month which was a whole week early, so i texted customer service and they told me that they had already given me full refund and i replied that i still did not had my package and what are they doing about it next day delivery would solve the problem and could not get them out of "we already gave you full refund" so every time they ask how did they do handling my situation and i always responded the same way "POORLY" and they would ask to have some one call me to solve the problem.
I finally said i would probably would cancel my Prime subscription if they did not resolve my problem and again and again i told them i would be happy if they offer me the product on a next day delivery and take the money form my gift card that i had with them and never said ok, we will do that. all i got ok if you want to cancel your prime membership we will reimburse your money. the whole customer service are like robots cant think out of the box, if it is not written on their book, they cant solve anything.
Maybe they got to big to care for their customers as they raise the membership price.

Jane Taylor
from Kemp, TX
This is the second over $200 item I have ordered. The first one was trampoline and it was missing springs. I got my second item yesterday. The box had definitely been opened. The fan was missing the assembly instructions and screws and washers. Your return department needs to make sure that everything is there before restocking and shipping.

JAMILA MOORE
from Dallas, TX
From: Jamila Moore, 2723 Point View, Cedar Hill, TX 75104 16 Aug 2018
To: Amazon Corporate Office
SUBJ: REQUEST REFUND OF UNAUTHORIZED SUBSCRIPTION CHARGES TO AMAZON DIGITAL SERVICES
Dear Sirs:
Immediately after realizing that I've been getting charged the same fees every month, I called customer service to find out what the charges were for. I am not savvy enough on the Amazon website to know that there is a separate subscription section and billing area. I have no reason to look for it either because I have no subscriptions and no reason to pay over $30 a month for cable channels when I pay my home cable provider for this service already.
I was charged from April 1st, 2018 to August 15th, 2018 monthly subscriptions fees for HBO, Showtime, Cinemax, Starz and even Boomerang. Some every month and some only once.
I had a credit card on file for purchases only to purchase items from the online shopping area. The system used my card to automatically subscribe these movies channels that are on an app in my smart t.v. This is wrong and is stealing! If I want to watch HBO on my phone or ESPN on my phone, they ask me "who is my cable provider" I put that information in with my login information, then I have access to a channel that I am ALREADY PAYING FOR! Charging $16.23, $10.81, or 9.73 a month for access to a channel that I already have is greedy as well! I have been a loyal customer and always current with my Amazon credit card. Why do you all feel that it is okay to rob people blindly? I will pay for my movie rentals, no problem. But not for subscription fees that I never clicked an "ok" button or "submit" button for… The requirement for the security code on the back of cards would even que a person that they are being charged. I have no bill, no contract, no agreement, no knowledge of this and it is upsetting.
I printed a copy of all the charged dates for the movie subscriptions and I also printed all of the orders that were placed for the last year from my television device. None of the orders fall into the categories for these movie channels. So I ask why I was charged for monthly usage of movie channels that I already have. There is no valid reason for these ongoing subscriptions. The requirement to call and cancel or else it keeps renewing would make sense if I had authorized the subscription to begin.
I am requesting refund to the accounts that were used $173.62 (I believe the lady on the phone, refunded the August, 2018 changes but I haven't seen a credit yet).
This is for the subscriptions. The charges for my movie purchases for the last 12 months total $247.49. None of which are premium channel movies.
I am appalled that this type of payment processing isn't managed or monitored better.
Thank you,
Jamila Moore, MBA, USMC retired
Email: Jamila.a.moore@gmail.com
Phone: 817-716-1994

juliette dirani
from New Kensington, PA
i buy cleaner from i wihamazon where i open its damage i call amazon from 18julyuntil now nobady give my mony back i live low incom about s772

Rich Stefani
from Keller, TX
Purchased many things form Amazon,... and will likely continue to do so. However, recent delivery service was not acceptable. Delivery to Sandi Stefani, 1513 Belaire Court Roanoke TX, 76262, 8/7/18 TK 1189
A picture of the label is included. This was a light box, probably 5 lbs. Instead of driving up the driveway or walking it up to the covered front porch. It was lefty behind the mail box where could be easily stolen or get drenched from our sprinkling system. Pictures included. Hopefully I get a reply that states that this delivery person is being relocated.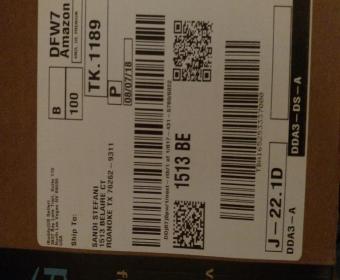 sarabjit Kapani
from Delhi, DL
Relying on amazons reputation that it would be connected with only reliable/reputed product and services,i had ordered for one R.K.Aqua Fresh India Swift 15Ltrs Rouvuf Water Purifier Bo725HX9DK through you .The above water purifier was delivered vide Order No.171-1239251-7337137 dated 24-04-2018,Invoice no.IN-244 and Invoice details DL-153482411-1819 dt.24-04-2018 .this was installed on 02-05-2018.
In the package was a card promising to give us four PP Filters free provided we send screenshot of rating and bill to Their Whatsapp no.9899936622 within 7-10 days. Where as we had sent the screenshot as above, the filters are yet to be delivered inspite of telephonic reminders. More over, whereas their KEMFLO PS 0.5 is supposed to be replaced after use of 1500 liters of purified water, we had to get it replaced within use of less then 200 ltrs.
We request you to take suitably with the seller R.K.Enterprises ,B-526 basement,G D Colony,Mayur Vihar,,Phase 3, New Delhi,110096,India.and arrange for the PP Filters before we loose faith in amazon for any future requirements.

John Lawson
from Plano, TX
I got an email welcoming me to amazon prime that was a complete surprise. It somehow happened when I used Amazon mobile while on travel. Issues with product orders are easy to resolve online; HOWEVER, it was not easy to reverse this mistake (being signed up for Amazon Prime). This happened once before and it took a credit card dispute and months to get it resolved (refund). After returning home and using my computer I was able to find a contact number after trying to reverse the mistake. The agent told me that there was no way to do what I wanted on my end (reverse being signed up for a free trial) and that I had been charged because the time had ended on the free trial! Note that it had been 3 DAYS. She did agree to process the refund but it would take 5 days. Really? It took you 3 nanoseconds to bill me.
So what do I want, or suggest for you to continue to be a great service? Publish a contact number and a way to back out of mistakes easily, similar to what you do on products.

Max Stanton
from Elizabeth, NJ
hello and good day my name is Max Stanton I recently ordered a portable washing machine under the guise that it was a PRIME item and would be delivered in 2 business days when my wife called your CSR "jake" told her it was not a prime item at this point i began to speak to jake he informed me that the item should arrive tonight or tomorrow unsatisfied with that answer i requested that jake put his supervisor on the phone this is when a man who called himself "John" took over on jake's behalf after we went back and forth for 5 minutes about why the item would be advertised as a prime item but wouldn't have the same shipping criteria I asked him to speak to or have the contact information of his supervisor he told me that he had no supervisor and the next person in the chain of command wouldn't be available for a week or more the bottom line is "john" is a bozo you outsource these jobs to people who are incompetent this probably wont even reach the intended recipient what a time to be alive

Thomas Selmon
from Dallas, TX
I purchased a Fire HD 8 tablet from the Best Buy store in Cedar Hill on Aug 24 2017...the tablet worked great until this past Sunday when it abruptly shut off in the middle of being used--I thought that if I gave it awhile that it would come back on but I was wrong because it never did. I took the tablet back to Best Buy to see if they could get it to respond and they couldn't get it to do anything either. I was told by two members of Best Buy that my tablet was still under warranty but I needed to contact Amazon before it expires. I came home and got in touch with Amazon and they proceeded to take me through some troubleshooting steps to get the tablet to reboot--it didn't work. I was on the phone with Amazon for over an hour and we couldn't get the tablet to do anything. The guy that I was talking to finally says to me that they would give me a 15% discount on another tablet if I wanted to get another one--I said that that wasn't enough because I had bought it on sale and I got $20 off when I bought it...he put me on hold for a minute and came back and told me that he had talked to his manager and his manager said that they would give me 30% off on a new tablet. I wasn't trying to get ANY KIND of discount on a new tablet--I just wanted to get my current tablet to work again. I took the tablet back to Best Buy this morning and talked to them and I said that why would I have to deal with Amazon when I bought the tablet from them and it was still under the manufacturers warranty--the guy told me that once you buy something from them and you leave the store, all you walk out with is the purchased item and if anything happens to it then you have to deal with the manufacturer directly unless you purchased and extended warranty with Best Buy. If it had been over a year that I had bought this tablet then I would understand the situation but I didn't get a year out of this item and it disturbs me that nobody can/will do anything to rectify the problem that this tablet will not work after only having it for less than a year and it is still under warranty. I have purchased 3 other tablets for family in the past year and I hope that none of them malfunctions like mine did because that's a lot of money spent on an item that the manufacturer or the retail store will not back up. If I have to purchase another tablet-you can be GUARANTEED that it wont be from Amazon and I'm not gonna purchase anything else from Best Buy either!!!

Lamar Whitfield
from Seattle, WA
The driver left my package outside on the ground at the main entryway to the apartment complex. I spent 40 mins tracking the package down when I got home from Dr. Huge theft factor!!! Lazy drivers are not good for Amazon.

kathleen
from Notting Hill Gate, ENG
I have a serious issue with my account and I am unable to speak to anyone ( UK so insignificant they do not have a phone number to ring in order to speak to someone). None of the drop down menues deal with my issue. I have nowhere else to go. Extremely dissatisfied (ex)customer.

Hadn't been on Amazon in a while and just learned of the 2-step verification process for Sellers.
Really? That wasn't part of the contract I signed up for. Also, I don't want to link phones, computer, laptops
etc. for my "security". Just let me be able to once again access my account. Please.
But, that seems to be hard for Amazon to do.
Seems when I go in to find customer service options, I can't do that either - so, how do I
report my concerns about this new "requirement" to AMazon.
What a mess.

Paul Lewis
from Plano, TX
I'm tired of dealing with the broken policies from Amazon that protect sellers and don't provide proper tools to Amazon Support so that they can act on problems. I've reported some problems for over a decade and nothing has been done. It's caused a cesspool of deceit and questionable business practices that now occur across entire departments within Amazon. I've been part of many scams and bad purchases because of this. You can't buy a cell phone and expect to get what you purchased or to have it without SOME type of malware or viruses installed, some which can be controlled and monitored by the seller. Further, there is no policy for sellers to properly packaged and protect items so you can receive store boxes with a shipping label on them and your items shaken and battered inside. Electronics cannot withstand this extra battering and should be packed in another box with popcorn/peanuts or some protection. But, you are likely to receive such items in a paper or plastic bag with no protection. There is so much shady business going on some departments that the FBI should be investigating it and Amazon should stop 3rd party sellers until it's cleaned up. They do not have sufficient security and Amazon has become more untrustworthy than eBay. The Amazon system is completely lacking in tools, either for users or for Amazon support, so you cannot easily obtain basic information about your purchases. Particularly older ones. Product information is difficult to find and many times is lacking. Sellers should not be able to post an item without filling out ALL categories so that the items are properly identified. It's also confusing and difficult to determine WHO you are buying from and how to reach them if you have a question! The responses can sometimes take more than a week. Shipping is so bad! If I want to purchase more than 1 item, I have to pay the same FULL shipping price as though the 2 items I purchased are both being shipping separately, when that is not the case. I can't understand why sellers would agree to conduct business with you! This destroys the opportunity to buy multiple items from a seller. In Summary, the site is extremely poorly managed and operated, it does not provide proper tools or information to conduct business. It's been limping along like this for decades. While other sites have kept with the times and use of technology, Amazon is more worried about installing viruses or PUPs for the Chrome Tool bar that require special effort or expense to remove. It seems when it gets right down to it, Amazon is no friend of the community the claim to support.

Paul H Rose
from Charlottesville, VA
I received a special offer today for the purchase of 54" cutting blades for $32.00. When I placed the order it came up $41.00. What is the story??? I cancelled the order immediately since i could not correct the advertised amount. Paul H Rose Prime Member

Annarita gentile
from Philadelphia, PA
Your delivery services throw the boxes at my doorstep. I have a clearly placed sign for packages to be left under near bench. I caught a teenage girl throw a package at my door. She was dropping packages while an older man drove. Shabby service. That package was a new expensive cell phone. How can I buy expensive things from you with such service ?
It was Kyocera phone just ordered.

George Banat
from Arlington, WA
Your 2 day shipping has become a joke! If you can't deliver in the time stated, then the buyer should be told prior to hitting the buy button. Also the packaging of music cd is horrible. You can't put a cd in a envelop and expect it to be unbroken!! 3 out of 5 cds that I buy from you come with a broken case. I will not buy any more cds from you! Also if shipping isn't improved I will not renew my membership!

Kyle Palmateer
from Denver, CO
What ever entitled prick just delivered something to 1057 S Wadsworth in lakewood Co decided he got to park his van sideways in front of my store for 15 min while other customers had to figure out how to get around him. As he came out I informed him that the parking spots work well, he thought it necessary to argue and tell me it didn't matter. The next driver that does this will be dealt with differently. I recommend you inform your driver's that it's not a good idea to be a jack ass to people, and maybe let them know how parking lots work.

Carolyn Butcher
from Tampa, FL
just had a live chat with customer service representative. Some real issues with person not being native English speaker. More language training? Very polite though so that part of training is good. Not very knowledgable.

barry kidd
from Seattle, WA
i shop amazon all the time and i just want to know what your going to do about amazon prime day i,m one of millions that couldn't shop that day not because we did anything wrong. i see you are trying to bring a lawsuit blaming others, so what are you going to do for the millions who were denied to shop that day

Charles B Hite
from Hixson, TN
I just spent half a morning trying to claim my $1000 gift card 'prize,' only to learn I have to spend $40 some to get it. What a cynical and inconsiderate way to treat your customers. You may also consider informing your venders to have fields you can actually fill. Guess I'm spending the rest of the morning unsubscribing and disputing the $1 I'm already out. Poor people have feelings too.

Pinky Nihalani
from Battle Creek, MI
I have ordered mobile One Plus 6 Red Edition through Amazon on 16th July 2018 . Total cost of mobile was 85045.8. I paid it using HDFC Credit ending with 6395 and debit card ending with 5208.
I need as soon as possible the total of Rs 85045.80(Eighty five thousand forty five and eighty paise) is debited to my account on urgent basis
Please find details below
S.no Date Transaction Amount
1 16-07-2018 29346.86
2 16-07-2018 27549.94
3 18-07-2018 28149
Total 85045.8
I called your call center, they are of no use and are saying not received the payment but when recheck with my bank they said all 3 amount deducted successfully from account

Lauri Wolski
from Avon Lake, OH
Ordered an item at 9am on Tuesday July 17. Needed it by Thursday the 19th. In the cart it had guaranteed arrival date as Thursday the 19th. I am a prime customer. I then received an email confirming the order with an arrival date of Friday July 20, which is too late. So I canceled the order. I can't find a telephone number to call actually check to see if it might arrive on time. I'm disgusted with this bait and switch. Amazon is ruining Zappos service. I used to order items on zappers the first half of the day and get it the next afternoon, now it takes three days with next business day shipping. I will be canceling prime membership if two day shipping becomes three day. Screw that. Order#112-0703522-2914619

Genevieve Ross
from Sewaren, NJ
After a normal day of activity with my amazon account, I unfortunately had to call the support line for issues with my kindle fire shortly after 10:30pm (7/16/18). An error message requesting that I register my kindle could not be bypassed or remedied through a password reset. The first representative told me I had no account registered to my email address, even after providing two separate email addresses to be verified along with a recent order number. She was unaware that I had logged into my account on the cell phone, but was insistent that I had no account until I informed her. I explained my issues and she proceeded to tell me that I had 5 accounts under one email address. Without explaining why or how she could assist with the issues of my kindle, I was placed on an extended hold forcing me to hang up. When I called back the second representative immediate knew I was having problems with my kindle and told me 4 of the 5 accounts registered to my email were inactive and I didn't need to worry. I asked for the accounts to be deleted and expressed concern for fraudulent activity with these shadow accounts, but he told me it was not possible. I would have been more satisfied with a reasonable explanation about a "glitch" in the system or they were not fully aware of the extent of the problem; however, there was no discussion or a proper explanation of what went wrong with my kindle and how to resolve my two problems. I am sending this complaint because I have been using Amazon and my Kindle fire for quite some time without ANY problems. Although this is the first time I had to call about any issues, I am disappointed of the response especially on the biggest day for Amazon...Prime. Day. I am also still encountering issues and would like to think I would receive help soon. Thanks in advance for your help and assistance.

Michael Hargrove
from The Bronx, NY
The MP3 Player music disk error display when I try the download music.
I am dissatisfied this product.

STROUD C. MALDARE
from Manila, 00
I ordered two packs of Hanes men's briefs on 05/262018 from Amazon seller NY- Lingerie. after not receiving this order, I made a couple of complaints. tracking numbers were no good then and this new you sent is again NO GOOD. I WAS TOLD MY COMLAINT WAS CANCELED, AND THERE WAS A NEW ORDER, which also as a fake number. STOP THIS JUNK, CANCEL THIS ORDER NOW. I already order the same items from another Amazon seller, and have already received it.

Cheryl Amuzu
from Homewood, IL
I purchased, through Amazon, a Dry Erasable Aluminum Board on 6/11/2018. The board was sent to me on time from MY Office Innovations, but it was damaged. There was a large puncture in card board wrapping that also penetrated the board itself. I saw the hole only after we moved to our new office and opened the package to hang the board. Since noticing the whole I have call and emailed to My Office Innovations at least 5 times without any response. Each time they are very courteous over the phone but also unresponsive to my emails. The board is big (8x4), so it would be difficult to send back. I am asking that they discount the board due to the damage. The Amazon PO # is 8051890. Please see the attached picture.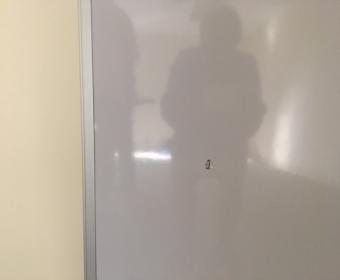 gerald gooding
from Ringgold, GA
I bought through amazon one of many many items over the years a zb1516 deik vacumn about 4 weeks ago or so and all of a sudden it stopped working because the head stop spinning the spindle, yes the roller is clean if used as a vac without the head it works so it is the head of it and I cannot get and response from deik support etc at all. I am not a very happy man at this time unless they (deik) comes through.
mr. gooding

Kabin Henke
from Phillipsburg, KS
0 customer service was terrible, no body took my complaints seriously, took me 2.5 hrs to get a customer service agent that wouldnt hang up on me, NEVER BUYING AMAZON Again, my order was screwed up and sent to the wrong address after the person who ordered it for me their account was hacked according to the customer service rep

Cynthia Gugino
from Buffalo, NY
I've had cookie jam for the past 3 years or so and for the past 2 months I get a message saying I have to go to Amazon to get it plus it doesn't load right away. Sometimes it takes 6 or 7 tries before it works. Very frustrating. HELP!!!!
/

Mark Russell
from Los Angeles, CA
I began selling a book through Amazon in 1997 and haven't been selling the book for many years - ISBN-10: 0965491609
ISBN-13: 978-0965491600. Amazon is showing that the book is for sale. Twice so far I was given wrong information and the run around to other departments. I don't want to open a new account - I want Amazon to stop offering the book for sale. The telephone originally connected to my account as a seller was 310-664-1913

Janice Basham
from Alexandria, VA
I ordered one book from Amazon named Peaks, Valley's and Overcoming The Odds.
My payment was 12.99 which was paid from checking account on April 24,2018.I am very upset and I
can't understand why Amazon keeps repeatedly taking payments out of my checking account for one book.
Since then payments have been taken out on April 27,2018, May 24,2018 and recently on July 2,2018.
Please check into this matter so that I get my money refunded to me asap.
Thank you

chris hernandez
from Fort Worth, TX
I manage an apartment community, amazon drivers are the worse. They are lazy as in they don't try to deliver the packages to the door they would prefer to lie and say they did and dump all their packages in the office. Meanwhile, the residents begin coming in looking for packages they have been waiting on but driver didn't bother to ring a door bell or knock.
They need to stop paying by the package and pay per hour, not sure that would make a difference. Just seems they are lazy and don't care.
shame on Amazon for not doing something company wide, its their brand.

Meritxell Sabidó
from Falkirk, SCT
Dear Amazon,
To my surprise through twitter I get to know that Amazon is selling fascism flags from the dictator Franco. I went to Amazon.es to confirm the information and I could find several related fascism flags (find an example in the link below). This is totally unacceptable and should be retired from Amazon. Until this type of products are not retired I will stop buying in Amazon.
https://www.amazon.es/Bandera-España-Franco150-Satén-Durobol/dp/B01MF5SWL8/ref=sr_1_1?ie=UTF8&qid=1531233924&sr=8-1&keywords=gran+bandera+franco

Lenore Snyder
from Glenside, PA
I received an order today. However, the delivery person did not bother to ring the bell and I did not received email that the packages were delivered. I checked on your website and saw that it had been delivered. I went to the front door and sure enough, the boxes were there. I have no idea how long the packages were sitting there. Your notes not only claim that the delivery was made but that the delivery person actually handed it to the "resident" personally. That is a lie.
I tried to register a complaint but your instructions are incorrect (one is to press a key that doesn't exist). I will think twice before placing another order with Amazon.
Lenore Snyder

Janet Constans
from Inman, SC
We ordered this set of DVD's
The Avengers: The Complete Emma Peel Megaset
Ordered on January 17, 2018 Order# 114-2369457-0637004
Delivered Jan 19, 2018
When we attempted to play Disc's 11, 12, 13, and 16 the player software would not recognize the videos. That is the disc's could not be read. All of the other disc's worked fine. Realize this is way past the return date but it takes a while to get through 40+ videos when you only play 1 or 2 a week. Can you replace just the problem disc's?

George Koury
from Provincetown, MA
Recently I order a Norelco Razor and at check out I was informed it could not be sent to my shipping address. This is not the first product where I got such a notification. I went to another supplier and got the same item. No problem. Also, I am not getting two day deliver on many purchases and now Amazon wants a 20% increase for Prime. I will need to re-evaluate this situation.
George Koury

Valerie
from Redlands, CA
We have our book library and many other things through Amazon. We get a call from AMEX about fraudulent charges. AMEX asks us if we spent a $1 on iTunes....which we are android users and a $300+ charge. We had made no such charges that week nor do we use iTunes so of course we tell AMEX to turn off the card. Next thing we know we are locked out of our Amazon account and it tells us to login to get help and we can't log in to get help. This goes in a viscous circle. So at this point Amazon has hijacked our books and every other online library with no explanation and we can't get a hold of them. I log into an old account so that I can finally click the call us back button. We get a call and apparently a purchase we had made 2 months ago billed this week for around $300 and because we had told AMEX that we hadn't made that purchase that day....because we hadn't, we were held hostage to our books with no way to resolve. Those purchases are ours not Amazons. The courtesy would have been to tell us what had happened and that the merchant didn't bill until 60 days later....that is an entire other stupidity. You can make it so we can't purchase anything until resolved but quite frankly you can't not let us log into our library that we have already paid for. We have like five different payment methods. So Amazon owes us for prime and our books and well....someone to actually call us back.

cyndi goerke
from Apopka, FL
I love amazon. I have never been disappointed with you, and even if these times make shipping costs increase slightly, I will still use your service. PLEASE though, do not allow political bias be allowed. No matter which side your employees are on, this is their job and their personal opinion should not be reflected . please don't get caught up in the ugliness.

Elbert Kirby
from Killeen, TX
someone used my bank card to make a purchase and I want my money returned immediately

Security Director
from Clearwater, FL
I work in a Class-A office building and the type of delivery drivers that represent your company coming to my property is shameful. I just had one of your drivers reek of alcohol. most of them pull up to the front door of the building, that has the curb painted red trying to come in through the front doors. Most delivery people know to locate the loading dock area. The appearance is terrible. Cut up jean shorts, bad attitudes when directed to parking or dock areas. I found a tenant box left outside on a Saturday morning for anyone to take.
PLEASE GIVE THESE PEOPLE SOME LEVEL OF DELIVERY TRAINING AND CUSTOMER SERVICE. This is a very bad look for your brand name.

gerald wareham
from Maidstone, ENG
please cancel order to the healthy dog co. I no longer have a dog that requires this product. thank you.

I see that you have not updated your website mailing address possibilities. Occasionally I order items while in Puerto Rico. Your site does not recognize rural route addresses using Box xxxx (which is the accepted U.S. Postal Service rural route designation). Your site defaults to PO Box xxxx and as indicated the postal service will not deliver the package. The postal service in Puerto Rico will deliver a package to a rural route Box xxxx, as this address is a Highway Contract - x number, NOT a physical address box number at the post office building. Please fix this or I will have to cancel my prime membership.

mahmoud mohamed aly hassan
from Cairo, C
their return policy is against customers rights, I purchased a garment steamer, I have chooses the on of top charge to get good quality and to save my time. unfortunately the product was not valid and too time consuming. when I asked to return I got nothing and they told me if I didn't receive the product after being checked , they well get red of it instead.
please advice. thank you in advance

STROUD C MALDARE
from Apalit, 03
1. I ordered two packs of Hanes briefs on 05/26/2018. This has never been shipped? 2. I applied for a Amazon credit card months ago, and never heard anything back, I have excellent credit rating?

Florence yim
from Half Moon Bay, CA
I am waiting for my $200.00 air purifier. Ordered Monday. Spent $1000.00 with you in a week. Really need this -my boyfriend just out of ER & has pneumonia & 4th stage cold. OMG!!!! Pls get my package _need clean air to breathe & live!!!

William Newton
from Pittsboro, NC
I made a purchase on 4/19 #1118959629-04522232.It did not work. I received refund, order another one on 4/25 #114-8028500-7587434. It was like I was sent same one again. It doesn't work. I will look for different brand on Amazon site due to the fact I really like Amazon. I think that because I have been disappointed & inconvenienced I deserve some sort of credit on a Amazon gift card. Thank you William Newton.

Demi Taylor
from Chelmsford, ENG
I made a perfume order which was meant to be delivered today by Hermes. It's been out for delivery since Monday and I waited in all day. Logged onto Amazon and it has 'info needed' from Hermes. I've tried calling them and emailing them but when I call them it's always a automated service to start a live chat or email them!!! There is no one to talk to there. I sent them a email on Monday with absolutely NO REPLY. My account is still sitting at 'into needed'. I am so angry with this service. It's not the first time this has happened with Hermes.
If I don't receive my item today I will be wanting a full refund and if I don't get it I will contact the CEO once again like I've had to do last time this happened. More and more I'm thinking of deleting my Amazon account and taking my business elsewhere and Amazon are making this a very easy decision.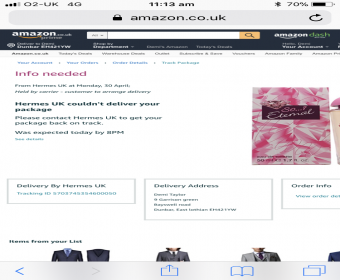 Mary Dragonetti
from Forest Hills, NY
I purchased coins for $19.99 and did not receive them. I was playing timescales. This is not the first time this has happen. It's just the first time that I can prove it. I have been charged $3000.00 for one moths purchases.when I totaled my.sheet of purchases it was almost $900.00. I want credit for the purchase of $19.99 + technical taxes. I also want you to be more accurate when people purchase game coins I don't like be ripped off.

dennis wood
from Saginaw, MI
I order a robotic vacuum for 195.00 dollars this month I went to there web site same unit a ilife model num.a4s for 159.00 dollars after it was in shipment to me why the big difference in price ??? dennis wood ....

Thomas McCormick
from Hamilton, OH
Lengthy time in processing my orders, even Amazon products. Often takes 5 days just to complete transaction. I find E-Bay, vastly superior in this regard. I can receive my package from them even before Amazon has completed the transaction. No More.

Bob woodward
from Lake Orion, MI
The last few times i have ordered on prime the delivery has been 4 TO 5 days not 2. I don't know if it is ups or amazon. And it is only late when ups deliver's it,The US mail gets it here on time why can't UPS?

Richard Perry
from Saint Paul, MN
We have purchased multiple items but lately the same day delivery is BS
If the order does'nt show up Sat I will return and cancel prime

Bridget Peterson
from Santa Rosa, CA
I arrived home today and apparently your delivery driver decided to just throw my package in the driveway. I have a very long driveway and can only assume he tossed it from the street. I do get many deliveries and the drivers always put the packages on either of my porches. I then ran over the package as I didn't see it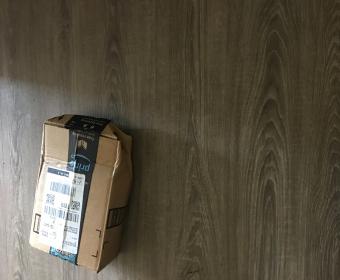 Joe Jackan
from Tryon, NC

Dale Evans
from Charlottesville, VA
Tears, I have ordered over, 275 items in the last 2 months, half or more
If My items, we're never delivered. Please help me.every time they tell
Me they will deliver. They don't. Why. I have tried to do business and
Make Amazon a great company. USPS, has stolen my packages, opened
Up. Three some items in a brown box, with brown tape. I've been
Waiting all day. They lied, said they delivered, but I never received nit.
Please help me. They steal my perfume, My binoculars, I can see.
My magnifying glass. They have treated me, like a dog. I've never done
Anything to Amazon. I had 2 Strokes, live alone, I depend on deliveries.
Every time I order they never deliver.

william somers
from Lawrencetown, NS
Found an item well underpriced at $81 by amazon prime. during the purchase the item dissapeared, and became unavailable. Called support, said it must be back ordered in the seconds between my order and confirmation. Rechecked 36 hours later it was relisted at over $200 by prime. Both online and phone support refused to honor the price that brought me to amazon to begin with, and the online guy, Sanjay I think was his name, began to get condescending.

ERNESTO A DE JESUS
from Cleveland, OH
my orders were suppose to delivered yesterday and I tracked the orders and found a photo by the front which is not my house. please retrieve and redeliver to the right address. tracking id TBA 754880401000, TBA754946468000

First, I have totally loved Amazon for many years until Amazon broke up with me! My PayPal account was hacked by someone posing as Amazon.uk and they drained my secondary checking account and put 4 charges on a credit card. The credit card company wouldn't do anything until the charge actually posted. Two charges posted, I reported them, and the credit card company "took care of" the problem and all of a sudden Amazon shut down my account without any communication. I called customer service and the account was reopened in about 2 days and I was contacted through my e-mail. I placed a couple of orders with Amazon. I called my credit card company about the remaining charges from amazon.uk and again, they were to take care of it. I also asked for new cards so the charging would stop. Amazon shut down my account again! It happened sometime early morning of February 8. I have made MULTIPLE calls to customer service trying to get the account opened and all I keep hearing is 24 to 48 hour resolution time. Today is February 14 and the issue is still unresolved. I am a Prime member and would like my membership extended by at least a week because of the fraud department's inability to bring this to resolution within the claimed time frame or even have the decency to contact me. I have the name and address of the ones that drained my checking account and that could help their investigation. Regardless, I want my account opened up completely ASAP!!

Re: Amazon Reviews
I have been a regular and supportive Amazon customer for some time and give reviews about the products received. I loved Amazon and encouraged my friends to use them. My reviews are nearly 100% positive and always honest.
Suddenly, one day, I was unable to enter a review. I "chatted" with an Amazon rep and they said they would get back to me to solve the problem. Then, I received a letter that stated all of my reviews would be suppressed and that I could no longer post content on Amazon because I a) elements of my account indicate a relationship to the products reviewed, b) my reviews were posted in exchange for compensation or c) I requested free products in exchange. NONE of these statements are true for me.
At the end of the letter, I was told they could not share any information about this decision and would not reply to further emails about this issue. They don't even tell you which review is a concern for them and suddenly, my reviews are not valid- even those made years prior.
It makes me hesitate to continue dealing with Amazon.

KAMAL CHAND JAMWAL
from Kangar, HP
SIR MY COMPLAINT IS MY PURCHASE ITEM IS NO SATISFIED ME PLZ RETRUN THIS ITEM . NO CUSTMER CARE NO IS AVILABLE PLZ SIR CALL ME 9418260636

James W.
from Duncanville, TX
Instead of bringing my package to the door and knocking, the lazy delivery driver just threw it on the ground in the driveway right by the street in plain view for anybody to just grab and go!
On the Amazon website it says "left in a secure location"!
BS...good thing we were home to see it lying in the driveway!
Amazon order # for this item is : 112-0357141-6398644
If I could rate this zero stars I would.

Terry McCalvy
from Roseburg, OR
Christmas gifts to my granddaughters were not as advertised! The REAL FRAMED BUTTERFLY BLUE WHITE MORPHO RHETENOR HELENA PERU Order # 112-5942250-2980247 was not framed with a black frame as pictured. It came in a paper type box with a clear film. That shows advertising fraud.
The LP I ordered MANIA (FALL OUT BOY) Order # 113-8130404-6755463 appears to be a "bootleg" LP!
The cover is not colored but black. The songs are out of order on the slip sleeve and then totally different burned on the record.
I have purchased many items from Amazon and would appreciate receiving what I originally ordered for both items.
I would like these items mailed to me instead of my granddaughters as I had done in the original order. They were very disappointed. I will return the other items you sent if need be on condition I get the real items you advertised.
Thank you for your time and help in this matter. . Terry McCalvy 2114 SW LINNELL, ROSEBURG, OR 97471

Guy Moberly
from Barcelona, CT
I am sick and tired of 'SEUR's' so-called delivery service. It is utterly useless and extremely frustrating. EVERY TIME a package is to be delivered by SEUR , it isn't. I receive an email saying an attempt has been made to deliver which is an out and out lie. You are then directed to their website to organise a pick up at a shop - the web site does not work - does not allow you to fill in your telephone number. Now, with my most recent purchase, I have no idea where it is nor when I'll get it. SEUR is a shambles. I shall no longer buy anything from AMAZON as long as SEUR is used. AMAZON! Get your act together - find a reliable delivery company here in Spain, Barcelona at least.

Bruce Laczko
from Oberlin, OH
As my account page shows, I am not and never have been a member of prime. But since last summer, I have been billed for membership.
Each month, I have e-mailed and phoned customer service. I have been assured that the bogus fees would be refunded, per stated
company policy. One person did say that I could not cancel, because I was not a member! How kafkaesque! Refund all of the illegitimate
charges immediately. If you can charge me, you can credit me.

Tapestry
from Garland, TX
I dread when Amazon delivers anything to our house
They keep delivering to our neighbors home and marks it handed to resident!

Norman Kucala
from Stockton, CA
I'm still waiting for the second box shipment of my Smitty Built 18604 truck rack (order number 113-4093730-8409835). Its been several months and no 2nd box. Please check on status? Thanks, Norm

Gordon Skager
from Laguna Niguel, CA
Over a month ago I sent Synchrony Bank in Atlanta, Ga. a certified check for $100.00. I used my store card for the purchase of a wrist watch.
A week later I sent an Email asking for an acknowledgment of my payment. Nothing happened. I then sent another follow up message. Again
no response. NOW! I received a message saying Opps did I forget a payment that they claim is past due. I sent another message that included
a demand for my current balance & a recite for the Check. Again no word. My applying for the card was a mistake. I will not use it again.
Gordon Skager

Roger Dusome
from Tepic, NAY
First complaint is it's very hard to find an email address
Second you took out 89.00 on my visa without my permission
And would like the returned with an explanation
Regards Roger

George Banat
from Arlington, WA
Amazon going to usps instead of ups is the worst thing that ever happened. Because I live a quarter mile from my mail box they won't deliver to my home. Which means I have to run into town when I get a chance. What is the point of paying extra for prime. I would be willing to pay extra for ups delivery if they would give me that option, but they don't. I will not renew prime next year. I'm just going straight to 3rd party vendors where I have choice about shipping!!

robert richardson
from Batesville, MS
on jan 7 2018 I order the micheal wolff book fire and fury order #do1=5903590-0505800 and pay by credit card,and have received.

stop sending your fucking emails to my inbox with no link to unsubscribe them you ass holes,,or I will file a complaint with the F.C.C.

Helen King
from Redlands, CA
Mr son ordered a book for me .Fire and fury inside the trump white house. A soft cover was $7.95 which sounded a little low to me. It was to be delivered !-8-2018. I received it on 1-7-2018. Same title, but a approximately 15 page book with the same title name, but the author was "Michele Lewinsky". My son says he ordered the book by Michael Wolff. I now have a book with what looks like a child's coloring book and my 7.95 is wasted. How many people has this happened to ??? I feel cheated out of 7.95. Time to look else where. Ordered by Anthony E. Hutchinson.

Chase Whitters
from Costa Mesa, CA
I have been going hell trying to deal with the amazon seller central department and its now causing many issues that are unnecessary. This all started around December 8th, 2017 when I received an email in regards to items on my sellers list. I understood the email and replied promptly to reduce the chance of further issues, but that seemed to do me no good! I have emailed amazon seller central 8+ times and spoke to many representatives. It seems each time I am told it will be handled the next day and I have yet to hear from anyone, and to add to it every few days the problem just continues to gain in size! This is unacceptable service considering my situation and willingness to work with amazon to fix the issue. I have a big portion of my life savings riding on selling on amazon and I am very upset with the service amazon has provided in this horrible time for me! I am asking that you send this letter to a very well established amazon employee (Manager, General Manager) so that we may move forward.
Thank you!

Jeanette Anderson
from Fort Worth, TX
Hello,
I am a repeat customer of Amazon spending hundreds per month, I have repeatedly requested that ANY of my packages not be left on my porch in an area where it can be seen from the curb.....WHY? Theft of course
Yet I constantly receive pictures of my items left out in plain sight for thieves, then amazon, takes a picture of the item left out in the open and asks me WHAT DO I Think of this picture?
I have large pillars on my front porch where the items can be left behind and not seen from the curb....
Why is my request being ignored? Again I spend hundreds of dollars per month on Amazon and I am stressed out over worrying about my items being taken.....If this happens again I will start ordering from EBAY....

My account has been hacked 4 times since last Thursday and no one is willing to help! I can only use the app and can't change my password or close my account down

yurick vandal
from Ho Chi Minh City, SG
dear Amazone, i received a strange email and i did not order anything so i would like to report to you ,,,, i just dont know how to report it!
could you provide me the good email adress of your fraud department?
I hope we can stop fraud or bad activities under your name.
yurick

PATRICIA IRWIN
from Navan, L
my experience with amazon is dreadful.
they continue to take money from my credit card despite my cancelling my account last year.
i want it stopped and all moneys refunded immediately.
i do not want amazon prime , i never signed for it . please sort it.

Todd Ide
from Kalamazoo, MI
I would give it zero if I could. I have had several issues. First, I received a grant to do a project at my school (a couple of thousand dollars). I bought the materials before Thanksgiving. They locked and froze my account for some reason (though a credit card from school was used) and I missed some Black Friday deals because I could not get a hold of anyone during the weekend to unlock the thing. Their response - sorry about that, but you are just tough out of luck that you missed the sales due to our decision. Feel free to pay the now 30% higher price.
Next, I had to send some items back through the grant because our plans changed. I sent 5 refurbished galaxy tab S3s back. I had bought insurance for all of them because as refurbished they have no warranty. I canceled 5 of the 7 insurance policies. Asurion (I bought these through Amazon) canceled all 7. I didn't realize that until last week. One is having issues. Amazon's response. Oh we are so sorry, that happened. We will investigate so it doesn't happen again, but we aren't going to fix the problem, though it was our fault. Asurion won't sell me a new policy because the tablet was bought over 30 days ago (and is now not working). Amazon admits I selected cancel 5 not all 7 insurance policies, but will not cover it, So I am stuck with a $379 paper weight.
I have called, emailed, complained via social media, did online chat (which with chat you say the same thing over and over because you keep getting handed of, or the person you are talking to drops and you get connected to a new person. This person says they are going to read what you have already said - but they don't because they try to give you the same answers you have already explained why they won't work).
Combine this with the wireless headsets I ordered for the grant too. I ordered 3 pairs. Two pair arrived within a week. The third has been saying waiting to be shipped for the past 60 days. I called last week, told they are still in the pipeline (even if they were shipped from Asia on a freighter they would be here after 60 days). Told today, no they really aren't coming but were canceled by Amazon several weeks ago. Did I ever get an email, no. The person who looked into it today states that she looked, Amazon NEVER sent an email that they were canceled.
So, I am out $379 on the tablet. Just found out the item I ordered is not coming. Amazon has really taken a crap turn in terms of customer service. And THEY DON'T CARE THAT THEY HAVE. All I get out of any of this is, Wow, that is sad, and we are sorry, but not our fault. My advice for any Amazon purchase is Cavet Emptor. I doubt I will be doing any shopping there ever again and will not be renewing my Prime membership.

Cynthia Carroll
from Germantown, MD
I ordered a chair on 12/31/18 never got it but they took my money. !!!!!!!!!!!

barry kidd
from Seattle, WA
every month i pay you 50.00 dollars every month than you take ever dime for things i never ordered why is this and why do i have to pay for things i never signed up for

Michael Jacobs
from Newport, WLS
I was an early adopter of Amazon and must, by now be one of its most loyal and lucrative customers. I used to praise it, in particular, for the ease with which we could contact it and get wrongs righted, usually within minutes.
For the past few years, however, they have increasingly obfuscated the channels through which they can be contacted and the options available for righting "non standard" wrongs. By which I mean issues not related to the mundane process of buying items (non arrival, returns, replacements, warranties etc). Dealing with these issues remains at a superior level compared to other online retailers. But as soon as we go "off piste", with even a trivial issue that should require no more than 5 minutes to fix, they offer no means of dealing with it.
The example below illustrates the problem; as indeed, does my use of your site to lodge a complaint. I'm here because I can't even find a "complaints" option on the Amazon web site. I know it used to be there but now even a google search doesn't find it.
So the first part of my complaint is that they have failed even to acknowledge a previous attempt I made to raise the issue below, a few weeks ago. I can't be more specific than that because
the second part of my complaint is that, particularly as they've failed to acknowledge the original, there is no way I can retrieve the original so that I can reference it in the repeat version I'm about to describe. (Although I've learned that lesson and will, in future, keep my own copies)
and the third part is the fact that I've had to find my way to this site in order to raise the complaint.
I anticipate they will defend the latter by presenting the obscure route through their menuing system which would indeed eventually land you on a complaint option. If they do, that actually reinforces my argument. The complaints option should be front and centre, certainly at least within the help menu. I've had cause to raise such issues with Amazon ever since the turn of the century. It used to be easy. They've now done their best to make it impossible.
Try for example the following google search: complaints site:www.amazon.com
it should reveal all the possible ways to make a complaint on the site. What it actually reveals is damning. (mostly other people writing about complaints systems generally and a few amazon links to the very customer service system designed to shield them from any actual complaints)
And here is the actual, rather trivial issue I first raised a few weeks back (with a different product) It concerns an apparent bug with their wishlist:
I have just tried to add an item to my wishlist (the product identity isn't relevant although, if they care, they can retrieve it from the next line)
It is an item I've previously ordered (most recently 6 Oct 2018 Order # 206-7113477-8808341).
On clicking the "Add to List" the site responded that it was already on the list and had been moved to the top of the list. I clicked view list. No sign.
I went to the list independently and performed a search for the product. No sign.
Even though I never use the other lists, I checked them just in case it had turned up on one of those. No sign.
I repeated this process a total of 3 times with the same behaviour and result each time. I logged out and tried again the following morning in case it was just some kind of latency problem.
I want to know if they are aware of the issue. I know I've told them before but they failed to acknowledge that attempt. Have others raised it?
Do they intend to address this issue and, if so, when?
Meanwhile, how do they suggest I add the item to my wishlist?

Mrs Donna Santiago
from Cape May, NJ
Your company took $126.88 from my disability account and I didn't order anything from anybody not did I receive anything from Amazon but when I called Disability they said that that amount was ordered from Amazon but I didn't order anything. So basically Your company stole $126.88 from my disability acct. Do I guess the next step is involving the police and it takes the cake that this shit happened at Christmas time do everybody suffered at my home.

Dwight M. Hollifield
from Newton, NC
Every delivery from Amazon over the past year or more that had the USPS in the delivery chain has been screwed up. This happens every time:
1. I receive email notification of the delivery date.
2. I track the order and see when it arrives at my local post office.
3. I receive notification from USPS that delivery was attempted but not made because they didn't want to leave package unattended.
4. Later that same day, or the following day, I receive a note from USPS in my mailbox that the package can be picked up the following day.
Therefore, deliveries are not made (I have to drive 10 miles to get them) and receipt of my orders are always 2 days later than the notification date. I would be helpful if Amazon would allow customers to opt out of USPS involvement in deliveries..

Aman sharma
from Jammu, JK
Sir..maine shoes mngwaaye the amazon blue dart se wo mere tk nii phunche courier waala kehta hai wo baapis bej diye ha october k mujhe meri money b nii mili yeh tracking number h 69323327253 blue dart m call kro wo kehte h amazon paise dega amazon ka nmbr hi nii lgtaa merii prob. Solve ki jaaye plz.. Nii to me RTI daalne lga hu...

Jose Leal GTSPTY
from Panama City, 8
I bought a Bushnell binoculars, I received a box with other item and it was perfectly seal, but the box that suppose to contend the binoculars was empty and this is the second time that something like this happened to me. the other one was a Bose micro speaker that I suppose to receive with other items, I received the other items but not the speaker.... I am very disappointed seems to be that someone took my item before seal the box

shana kent
from Cleveland, OH
A package was left on my front porch (01-14-19) and was stolen. My front porch is wide open that is why I always say to leave the packaged by the side door. This is the order number Order 112-7403683-9106648 of the missing item. Can you please tell your delivery people to NOT leave packages on peoples front porch it's not safe. Also, the email said the package was delivered at 5:10pm but that is not true because I was home sitting in my car in the driveway waiting on my sons school bus to pull up from 4:58 when I got in from work until 5:30 when the bus got there. I don't know if your drivers are keeping packages or if they are being stolen.
Please look into this matter and come up with a solution to solve this problem
Thank you
Shana Kent
216-313-5948

Debra shaffer
from Batavia, NY
My complaint is you FAILED BIG TIME IN UPDATE OF PLAYRIX TOWNSHIP GAME. WHAT IN THE HELL IS HOLDUP??????? YOU'VE HAD A WEEK! YOU ARE BIGGEST COMPANY AND IT JUST FIGURES YOU DON'T CARE ABOUT ONE APP IN YOUR VAST ARRAY. WELL THOUSANDS!!!!! OF US ARE LEFT STRANDED IN GAME BECAUSE YOU SCREWED UP! THOUSANDS! DON'T CARE? WELL HOPING ALL CANCEL MEMBERSHIPS, AND GIVE YOU BAD REVIEWS. YOU FAILED YOUR CUSTOMERS, PLAIN AND SIMPLE! SOON IS YOUR ANSWER...HOW SOON? WHEN IS SOON? WHAT TIME LIMIT IS INVOLVED IN SOON???? FESS UP! YOU SCREWED UP! BE THE GIANT YOU ARE AND COME OUT AND SAY YOU CAN'T HANDLE AN APP CHANGE! SMH! LOSERS!

Gili Cacenco
from Hounslow, ENG
I have been charged 7.99 pounds on 09/01/2019 and I don't know why. I want to know why please.
Thank you
Gili Cacenco

Nancy Page
from Port Richey, FL
I have been trying to purchase Paint Shop Pro 2019 since 12/18 with a gift card I received as a refund for a returned item. This was done online so I have no plastic showing a code. I can't order without the code. I have been searching Amazon for an answer. The help menu is a joke. There is no email address and the phone request said call completed. And there I was waiting for the By phone to ring. Another site wanted $5.00 to answer my question. I'm a retiree, 81years old. I have stage 4 lung cancer and a heart condition that cannot be fixed. It seems I may never see the program. The help request sends me to many programs I'm not interested in. I will not be a customer once the card has been used up. I hope someone can finally help me.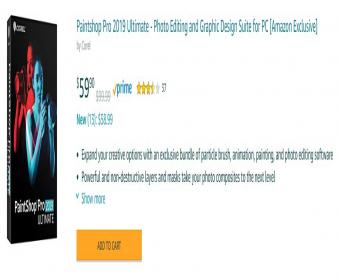 Samantha Stone
from Dallas, TX
I work at Camden Victory Park Apartments in Dallas, TX. At our apartments, we can not accept packages for residents as they are delivered to the door. The Amazon deliverer assigned to our building was informed of this, and we provided him with a map of the community, a key fob to get through gated entrances, and a cart to hold the packages. He seemed upset but we ensured him that once you get the hang of it, it is fairly simple to deliver the packages to residents' doors. Later in the day (Sunday, January 13th, 2019), it has come to our attention that instead of delivering the packages- he placed them unattended in the mail room. Below I have attached a picture of the number of packages that were left unattended in our mail room, which is located in our parking garage. If there is some way you can find out the identity of this deliverer and inform him of this we would greatly appreciate it.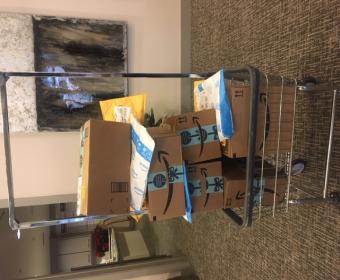 Ben Tashima
from Granada Hills, CA
Your vendor, Bulbhead, puller a classic bait and switch on me. I bought a cheap Bsvarian Edge knife sharpener on another site, and it did not work, so I thought that it was a knockoff.I looked on your site fora genuine one, a deluxe model for $29.99, and ordered it. What Bulbhead sent me did not look like the one pictured, but looked just like the cheap knockoff that I had.I sent it back. You should drop BulbHead as a vendor. They are not ethical.

Elizabeth Carroll
from New Port Richey, FL
Said all shipping was free Regardless of amount of order. Was charged shipping order one Marvel Curtain set complete amount of order showed one set but two came double charged me then to send back was shipping charge to the hell with it I'm 69 I'm not ordering anything else from y'all. You take advantage of your customers I know a 25.00 order isn't much but when you are on social security it's a big deal to some. I'm just letting my family and friends know
Thank You
Elizabeth Carroll
727-457-5690
Ps don't know how to do and image look it up

Robert Hooker
from Houston, TX

barbara a stewart
from Jacksonville, FL
ordered and received a sauder tv stand from you. my first mind set was to not accept the item. the carton was ripped open and then taped. pieces of the stand were broken and another piece was missing. had to contact sauder for new pieces. this is my first experience with amazon and I am not very happy. I feel the item ordered should be replaced at no charge to me.

Reginald Starak
from Corona, CA
To whom it may concern.
I was reading that you were not going to carry certain Items that Muslims do not want you to carry. I am sorry if that is true my friends and family are very much a fended by this. I am Christian myself. I would not ask or expect to have thing taken out of your inventory. If you are doing this for Muslims I will not buy from you again and as I said my family and friends felt the same. I was ask by them to write on there behalf. I like to hear what you have got to say about this. Thanks Reggie Stark

mr glowinski
from Islington, ENG
my order for
Elixir Gardens ® Sulphate of Potash/Potassium Gardens ® Sulphate bucket 20kg
Order # 204-4902155-2765964
Sold by: Elixir Garden Supplies
Quantity: 1
I was sent not in bucket 25 kg YARA TERA CRISTA SOP
It is not written in english,
As well as requesting a photo to waste more of my time i carried the 25 kg wrong order to my local royal mail office to be told the long bar code provided me for returns will not work on our scanners. and i need a SQUARE BAR CODE.
and i have to pay £50 at a post office to return item in question. at any post office.
please help me to fulfill my order.
as the same problem i have had with ekilar before, wrong item sent [pearlite].
if a seperate order i placed with ekilar yesterday turns out to be SIMILAR PRODUCTMATCH i will report 3 wrong orders to trading standards.
regards mr glowinski

james anderson
from Spanaway, WA
my order was delayed a 2 time I went to cancel it and could not I have prime and should be 2 days now I don't know when I will receive it while talking to costumer service I was hung up on and the only one to take a complaint was the people I was complaining about all I have been told is I can send it back when I receive the item if I ever do you have my email and my phone no to contact me as I am getting very upset over this matter and tired of getting the run aroud

Carole Lucy
from Phoenix, AZ
We order a garage door opener with service to install Greg Knutson was the man long story we did not order the track to go with it needed it dun today so we cancel opener bought one at Lowes he spent 6 hours installing it and then said it would not work $200.00 later had to get garage door people out to fix $103.00 more do not send Greg out to install garage door openers out any more!!!!

M Kudrna
from White Marsh, MD
I needed to update an account with a adult email address as a minor set up the account in error and used their email address. I was told that they couldn't update email and minor would have to call and speak to someone!!!!!! I told them that was unacceptable as they were a minor and they needed to deal with an adult and not a child. The individual I talked to was loud and not helpful, rude and wouldn't budge and insisted the minor needed to call back.. not sure what policies you have that require you to speak to an underage minor and not an adult. I would like someone to please call me as all I am looking for is a copy of a receipt from a purchase that was made.

I just received the Zack and Zoey dog shirt. It is NOT a Zack and Zoey but a cheap replica. Also, just recently I have had two attempted hacks from China on my computer. I have contacted the seller for a return as demanded on Amazon; however, my complaint goes much further than a "return!" Another issue is the length of time it took for it to arrive; however, that is the least when considering the cheap product and the hack attempts.

Bhupinder Kohli
from Troy, MI
On the following issue/order, I returned the unwanted item and after getting the item back, Amazon gave me refund of $13.98 but yesterday I got email message from Amazon that they haven't my said item and again charged my account of 11.10 without my permission. Please clear me that is it not a fraud to access my without my permission
It means Amazon has the fully access to all client's account to charge any time without client's permission.
It is clear from this transaction that your staff have all access to our accounts,that is totally illegal.
Order Details
Ordered on November 28, 2018 Order# 111-7829591-3532217
View or Print invoice
Shipping Address
• Bhupinder S.Kohli
• 2428 WILTSHIRE CT APT 105
• ROCHESTER HILLS, MI 48309-3160
• United States
Payment Method
**** 1864
Order Summary
Item(s) Subtotal:
$11.68
Grand Total:
$11.10
Refund Total
$11.10

lana pol
from Edmonton, AB
I ordered the Complete Inspector Lewis Series. I have just checked and you sent me two identical discs. You did not include the first disc with the first 6 episodes. What can you do now. I am very upset. Lana Ool

Marco Sebastiani
from Pitt Meadows, BC
I purchased a etopars 2x black car plastic universal heavy duty power door lock actuator 2wire. In the picture it showed 2 of them and when I received them there was only one in the package. The package I have says there should be 2, but I only received 1. I was not going to complain, but I thought you need to know that this occurred. I do not want for you to send me another one or to give me my money back. Just a heads up with this vendor. Thank you Marco

Jeff freestone
from Bognor Regis, ENG
I have two issues
1. There doesn't seem to be a ,'direct' method/ link to contact Amazon re issues.
2. I purchased a software dongle (Davinci Resolve) via Amazon. This it seems is a pirated copy ( according to the manufacturer 'Blackmagic' ) when I attempted to bring this to Amazons attention the message seems to be simply sent to the seller.

james taylor
from Washington D.C., DC
I ordered the Airport movie collection for Christmas, However it came in BLU Ray. I did not want Blu ray, So I contacted you and explained and was told I was going to be shipped another Airport DVD. I just checked and it's another Blu ray being shipped! I don't have a Blu ray player so I need the regular DVD, What's going on? Also the RETUR SHIPPING LABEL for the one I need to return needs to be sent via e mail so I can't print it on my PRINTER!!! Hope someone reads this and gets it taken care of!
James

Kenny Danielson
from Coeur d'Alene, ID
UPS has failed to find my address 5 times (1-2-3-4-5).
A recent shipment 1Z0W646F0321873129, again went astray.
FedEx seems to have no trouble finding me.
Amazon quick delivery is of no value when UPS fails.
The UPS driver on my route is lazy or retarded or ?
I wish there was a FedEx shipping option at Amazon.

Fanny Fitzguard
from Chicago, IL
What is going on lately??? I have had 3 out of the last 9 deliveries make it on time. And too of the deliveries (the mouth gards and lip gloss) never made it at all!
I have repeatedly tryed to get someone on the phone. I would GRATELY appreciate a call to discuss why this is happening and what we can do to solve this. I tried installing the iphone app and when I try to contact support it just keeps repeating in circles.
Please call me asap: 443-782-5449
Thank you in advance, Fan (Fanny)

I WAS STANDING IN FRONT OF AN OFFICE BUILDING WHEN AN AMAZON DELIVERY PERSON PULLED UP AND ASK IF THEY COULD LEAVE A PACKAGE WITH ME. I REPLIED 'NO, I DONT WORK FOR THAT COMPANY THE PACKAGE IS FOR', AND THE DRIVER SAID 'IT DOESNT MAKE ANY DIFFERENCE'. IM GLAD IT WASNT MY PACKAGE SHE WAS TRYING TO HAND OFF TO SOMEONE JUST STANDING AROUND OUTSIDE!!!

Georgina Torres
from New York, NY
I had back surgery and I needed a recliner to sit on my living room. I bought it from Amazon on Dec27 it stop working , since then I have been trying to resolve the issue with the seller and Amazon with no luck. There have been mo resolution on this matter. The Item was and electric recliner , I will never buy a big tickect item from Amazon againg there is No guarantte . in the message center you could see the emails ect also i have made over 10 phone calls to the customer service dept. This morning they put me a supervisor by the name of Maritza she was nasty and un helpfull. Please advice what should I do . the item aarive at my address on Agust 8, and it got damage on Dec 27 waht kind of warranty do i have , please help.

Wouter Roos
from Littleton, CO
I am a proud Amazon Prime customer and am a big supporter of Amazon services and business ethics. I live in a apartment complex where many of my neighbors are Amazon customers. On December 31, as I left my apartment I found a very unusual service that was provided by a local delivery service on behalf of Amazon. I noticed that the delivery person placed the packages of numerous customers in the hallway of one of our buildings, removed from any specific apartment. These packages were supposed to be delivered to people in completely different buildings. I am sure that this individuals delivery practice is below standards of Amazon. I thought I would just inform Amazon of these low quality services that was done on Amazon's behalf. I have attached some pictures to verify my complaint, and perhaps could help avoid costly "undelivered" claims against Amazon.
Kind Regards
A Concerned Customer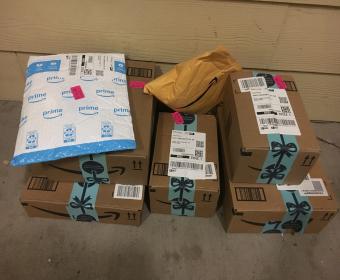 Jose Monnar
from Miami, FL
From the 12/27 I place an order that's suppose to be here in an maximum of 4 days, today 1/3 I haven't the item yet, and now the delivery day moved to 1/7 , it's a shame that the order take too many days to shipping, wake-up Amazon!!! I need a response ASAP because I pay ASAP, it's ok??

patricia ann cavanaugh
from Egg Harbor, NJ
I was ordering Dragonn filters and was offered a free gift card for
$50 for applying for an Amazon credit card. After giving them my information, they changed the offer to $10, but I had been advised my code that was furnished by them was invalid. I don't understand why they weren't forthcoming with information as to what was going on with the code they had given me in my gmail and they didn't explain why I didn't get the gift card. i would have saved on the purchase of the filters and would still have the balance on the gift card for future purchases. Maybe my credit isn't good enough, but they should have explained and not left me guessing about what was transpiring. Lots of confusion. Very little satisfaction. I don't like being offered savings and a credit card and then being dropped in mid-air. My valuable time was wasted, also my patience was exhausted. No stars, not even one, on this experience. I will share with my friends and family.

linda taylor
from Los Angeles, CA
I tried to cancel an order an hour after I placed the order the site would not let me cancel I called customer service and they were no help could not understand their English after this experience I don't want to order from your company again I read the reviews after I placed the order and they were bad I don't want that rug!!!!!!!!!!!!

Robert Janc
from North Prairie, WI
On this Order # 111-7359733-2398637 it was delivered with the following information
Your package was delivered. It was handed directly to a resident.
IN REALITY IT WAS LEFT IN A SNOW-BANK AT THE CURB.
It was delivered using Amazon's own delivery service which up to now has been fine.

Linda Morey
from Elmhurst, IL
I got a restocking charge on a shirt I ordered. The fabric was horrible. Shirt was never worn and I returned it immediately and was still charged 20 per cent charge. Beware of returning items to Amazon.

Former Tinay
from Salford Quays, ENG
I ordered L'oreal Blur on 28 December. I am told i will not get it for at least 6 WEEKS which is crazy i am with PRIME. I spoke to customer services they cannot do it. So why advertise it if it is not in stock. I'm fact you have it advertised TODAY. I think this is a bad way to treat a GOOD customer

Robert Mayer
from Santa Clara, CA
I have a prime account at Amazon that I am be billed for monthly, I tried to use it to order items during the holiday season and was rudly shut down. I would like to cancel my prime account effective immedialely, I have alrady revolked the automatic withdrawal from the account effective 12/28/2018.
If you have additional questions please call me at (925) 766-1183
Robert Mayer

Syed faizan
from Mumbai, MH
I return my product before 10days and I did not get my money

Franny Fitzguard
from Wilmington, DE
Re: Amazon Logistics? (AMZL is what the shipping tracking # shows.)
What is going on lately??? I have had 3 out of the last 9 deliveries make it on time. And too of the deliveries (the mouth gards and lip gloss) never made it at all!
I have repeatedly tryed to get someone on the phone. I would GRATELY appreciate a call to discuss why this is happening and what we can do to solve this. I tried installing the iphone app and when I try to contact support it just keeps repeating in circles.
Please call me asap: 443-782-5449
Thank you in advance, Fan (Fanny)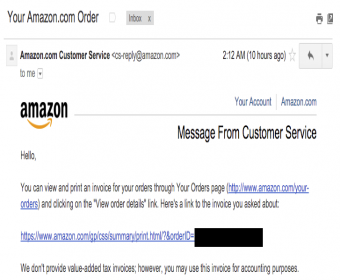 Howard Mccartney
from Albuquerque, NM
I've been trying since 10/04/2018 to successfully order a product. I get delivery dates and in one case the product shipped ( after 6 weeks I cancelled) since it never arrived. And today when my latest order was due I'm told that there's no stock yet. So now you had my money on two orders while it's obvious that the product wasn't in stock. It would be better customer service if you didn't make people wait 30-45 days on each order before saying you can't fill the order. Obviously my small amount of money is of no concern to amazon but being on a fixed income it is a concern to me. It's time I use some other company for what I need and I realize that you don't care but I will tell everyone I can about how amazon takes money with no guarantee of delivering the product
Thank you
Howard Mccartney

Fanny Fitzguard
from Elmhurst, IL
What is going on lately??? I have had 3 out of the last 9 deliveries make it on time. And too of the deliveries (the mouth gards and lip gloss) never made it at all!
I have repeatedly tryed to get someone on the phone. I would GRATELY appreciate a call to discuss why this is happening and what we can do to solve this. I tried installing the iphone app and when I try to contact support it just keeps repeating in circles.
Please call me asap: 443-782-5449
Thank you in advance, Fan (Fanny)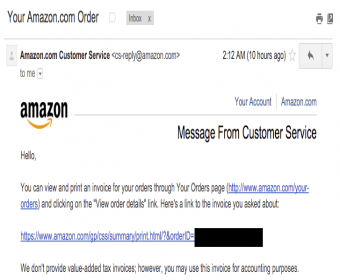 Karen Hulings
from Warren, PA
Ordered a Bladez Echelon GS stationary bike on 12/11/18 and gave as gift to Larry Davidson. Order # 112-2016447-5051451. The odometer or meter was not working. Everything else is fine. Larry tried to call Bladez and was instructed to leave a message. No one called back, then tried couple days later no one called. I went online to sign up for the one year warranty and the site said it couldn't connect. I then tried the "contact Us" tab and listed Larry Davidson as he is trying to get the part and after I typed it all out - the site said it wasn't able to take my request and I would have to try later. I then tried again to call and no way to talk to a person. There is no way to contact Bladez by email or phone and I am very concerned that I have been taken and I paid a lot of money for this item. I would appreciate any help you give me.
Have feedback for Amazon?
Thanks for your feedback!
Sorry. Please try again later!