Amazon
Amazon Complaints Continued... (Page 1)
450+ reviews added so far. Upset? Call Amazon corporate: 206-266-1000

I ordered Tommy Robinson and Peter McLoughlin's book Muhammad's Koran: Why Muslims Kill for Islam twice, the first time on August 24, 2017 and the second time on May 26, 2018. It is an excellent book and one which everyone should read. McLoughlin has done extensive research to present the entire Koran in reverse chronological order because the verses revealed later abrogate, or replace, the more peaceful Meccan verses revealed earlier. In this version, the abrogated verses are legible but have a line drawn through them to make their abrogated status clear. The number of the ayat (verse) and surat (chapters) are given for easy reference to the relevant texts, all found in this book, which includes the entire text of the Koran, from a classic translation into English by a Muslim convert many decades ago. Since the fundamental distinction in Islam is between believers and unbelievers, every phrase expressing this distinction is highlighted.
In addition, there are about a hundred pages on Islam which are one of the best introductions to Islam I have ever read. There are thousands of footnotes with additional interesting and valuable information at the back of the book. Last year I couldn't find my first copy, and I wanted to read it again so much that I ordered a second copy. This is the most important issue of our time. Islam by its nature is a religion of war, not of peace, and it demands that every land in the world be submitted to Islamic law either by peaceful persuasion (da' wa) or by violent jihad. There are thousands of verses in the Qur' an and in the hadith (holy examples from Muhammad's life) which explicitly demand war, killing with the sword, beheading, throwing gays off of buildings, stoning accused adulterers, marrying nine-year old girls, killing all Jews, killing apostates who don't want to be Muslim anymore, killing those who criticize Islam. The problem is in Islam, not in the books which responsibly investigate the issue and give so much supporting documentation for every point made.
And I saw last night that Amazon had banned the sale of the book on its site. Why would you do this? I don't have the answer as to what could or should be done to protect Western civilization and the human rights of every person in the world, but this book is fundamental in learning about the threat. Preventing people from reading soberly-presented texts like this only enables the violence and the threat to our citizens and civilization.
Could you please look at the book? If you do, you will see that it is a serious, well-presented book, and it is important for preserving Western values. Please reinstate this book at your website. Otherwise you are contributing to the ignorance of people on a topic vital to our lives, and your action has already been compared to the Nazi book-burning in the '30s, and rightly so.
Sincerely,
Cynthia Parker, J.D., Ph.D.
ciaparker2@gmail.com

I ordered a commercial water heater on the 16 of this month (February ). I received the order on the 22nd. I was very pleased with the speedy delivery because the tank was for a restaurant and very time sensitive. The big disappointment came when I transported the 500lb. package to the restaurant for installation and found that it was totally contrary and inferior to the one that was advertised on your site; the one that I ordered. I had no choice, based upon the time-sensitive situation, but do the installation.
As you can see, I have been a steady Amazon customer for quite a while. Words cannot express the distrust and the deception that I feel. My customer knows that the heater was installed but he is not aware, at this time, that it's is not the one we looked at.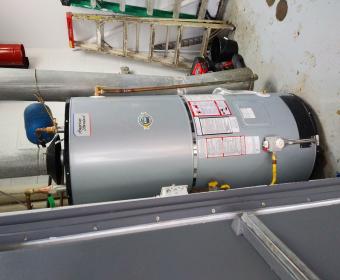 I ordered a commercial water heater on the 16 of this month (February ). I received the order on the 22nd. I was very pleased with the speedy delivery because the tank was for a restaurant and very time sensitive. The big disappointment came when I transported the 500lb. package to the restaurant for installation and found that it was totally contrary and inferior to the one that was advertised on your site; the one that I ordered. I had no choice, based upon the time-sensitive situation, but do the installation.
As you can see, I have been a steady Amazon customer for quite a while. Words cannot express the distrust and the deception that I feel. My customer knows that the heater was installed but he is not aware, at this time, that it's is not the one we looked at.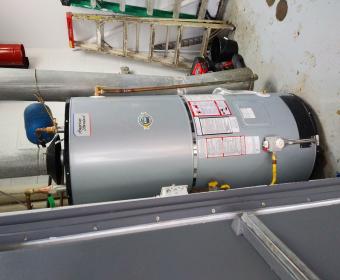 Steven Loye
from Sparks, NV
You charged my credit card $119 on 1/26/19 now I unable to sign onto Amazon Prime without too much effort to re register. No problem last night. Please fix the problem, go fuck yourself or I will file a complaint with the FCC. My phone number is 775-848-3239. I personally hope Bezo's wife takes him for $70 billion.
My name is Steve Loye and I approve this message.,

Greg Pearson
from Salt Lake City, UT
Your Amazon driver was incredibly rude. Plate 1ADD65 was delivering to 405 S. 8th Street about 130pm on 2/25/19. He parked in the middle of the road, blocking traffic. When a Fedex driver pointed this out to him, the Amazon driver began cursing loudly. Words like "motherfucker, douchebag and asshole" were audible to anyone within 200 feet, including a mother with two young children. He driver was a large gentleman with red hair

I ordered a kindle book paid full price of $12.99 but only got the sample but was charged for full book. I would like to receive the whole book if I could. The order number is Order #D01-1850330-8374651
Can you help me with this. I didn't know where else to go to.

Darla Christiano
from Oxnard, CA
In Nov 2018 I bought thru Amazon a GoKiddo T5 3 wheeled scooter type wheeled vehicle for a Christmas present for my husband. It came from the company; Go-Kiddo Riding toys, Bueliton, CA 83477. I gave it to him at Christmas but he did not open it until February 2019 so that our grand kids and he could ride it. [you wiggle your butt side to side to propel it forward; a fun & great exercise vehicle]
Well it's useless. No matter how much you wiggle your butt, nor how much effort you expend, it does not go forward. The rear wheels of the 3 wheel toy are stationary and the effort gained by the back and forth skiing type motion DOES NOT propel it.
So I sent away, thru Amazon for another thru another company. The new product works PERFECT; even though intended for an adult, and since the rear wheel articulate side to side with you motion, even our 6 year old can propel it and they all love it; my husband loves it too.
So last week I sent an email to Go-Kiddo asking if I can order, adult size, where the rear wheels articulate side to side in an adult version and they ignored me. The owner's manual says the answer complaints within 72 hours; nope - they do not. Can you help us receive a replacement product from the company & credit for this one? Darla

Gary Stricker
from Livonia, MI
See the below chats below (or the transcript you sent me by e-mail and help me.
at
Sound
Me:
what line (on the drop down menue)do I choose to contact someone about this order STEM Club Toy Subscription: 5-7 year olds
Order #
D01-9781675-7590600 The recipient has not received anything yet
You are now connected to TEKULA from Amazon.com
TEKULA:
Hello, my name is Sowmya. I'm here to help you today.
How are you doing?
I'm sorry to hear about that. Do not worry, I will help you with it.
As I check here, I see that the STEM Club Toy Subscription: 5-7 year olds for free.
It is a subscription that has been started on Dec 3, 2019 on your account.
I don't mean to rush you, but we've been idle for 1 minute. I want to make sure our chat's still connected. If you aren't able to respond in 1 minute, this chat will close.
Me:
When will the recipient receive it? what did I pay
TEKULA:
As I check here, I see that it is for free.
Me:
When will the recipient receive it? The web site says it's $19.99 and is shipped every 3 month
TEKULA:
Okay. Can you please allow me a moment while I check with this.
Me:
yes
Was a shipment to be made in Dec and then again in March
TEKULA:
Yes, Gary. It is a digital order.
It is subscription channel on your account that has been subscribed through amazon for free.
It will expire on March 3, 2019.
Me:
Was a shipment to be made in Dec and then again in March and why did I pay $19.99
TEKULA:
I'm checking with the charge of $19.99. Please be online for 2 minutes.
Sorry for the delay, Gary. I'm still checking with my leadership team. Please be online.
Me:
ok
TEKULA:
Thank you.
You are now reconnected with a new agent Summaiya.
Summaiya:
Hello, my name is Summaiya. I'm sorry your previous chat disconnected. I will try and pick up where you left off.
Me:
ok
Summaiya:
I understand that you are concerned about the order. Let me check the details and see what best I can do for you.
Me:
ok
Summaiya:
Could you please confirm your billing address?
Me:
7605 woodview #4 Westland Mi
Summaiya:
Could you please help me with the postal code?
Me:
48185
Summaiya:
Thank you, please give me a moment while I look into this.
Me:
I logged into my account why are you now asking for info on my account
Summaiya:
It is for security purpose.
Me:
I need security to ask a question???
Summaiya:
Just to confirm, you have not received,
STEM Club Toy Subscription: 5-7 year olds right?
We need to ask the billing address just to confirm that we are dealing with the correct account.
Me:
Yes the recepenant has not received anything thing yet
Summaiya:
I'm sorry for the trouble,
Please stay connected for 2 minutes, while I look into this.
Me:
ok
Summaiya:
Thank you for your patience.
I have checked the details and right away I'm transferring you to the specialist team, as they are in the best position to help you. Please stay connected for a moment.
Me:
ok
A Customer Service Associate will be with you in a moment.
You are now connected to Atheka from Amazon.com
Atheka:
Hello, my name is Atheka. Please give me a moment to review the previous correspondence.
Me:
ok
Atheka:
Gary,just to confirm are you referring to this order number#D01-9781675-7590600?
Me:
I think so
Atheka:
Item name is "STEM Club Toy Subscription: 5-7 year olds"?
Me:
yes
Atheka:
A member of our specialist team will be the perfect person to help you with this. Let me connect you to a member of our specialist team. It will only take a moment.
A Customer Service Associate will be with you in a moment.
You are now connected to Nikhil Reddy from Amazon.com
Nikhil Reddy:
Hello, my name is Nikhil Reddy. Please give me a moment to review the previous correspondence.
Me:
you are the 4th person I have chatted with, what is the problem
Nikhil Reddy:
I am really sorry for that.
Are you referring to subscribe and save?
Me:
Forget it. I have logged into my account, given you addition info and none of you have answered any of my question
I give up,
Nikhil Reddy:
Let me refer you to the retail team.
A Customer Service Associate will be with you in a moment.
You are now connected to Alagu from Amazon.com
Alagu:
Hello, my name is Alagu. Please give me a moment to review the previous correspondence.
Me:
no I am not waiting to talk to a 5th person
Alagu:
Let me connect you to a member of the team that will best be able to help you with this. It will only take a moment.
A Customer Service Associate will be with you in a moment.
You are now connected to Mohammed from Amazon.com
Mohammed:
Hello, my name is Mohammed. Please give me a moment to review the previous correspondence.
Thank you for staying connected.
I'm sorry for the multiple transfers, I'll take over the chat from here and try my best to fix it without any more further transfers.
Me:
your number six
Mohammed:
Gary, May I know on which device is the subscription activated?
Me:
I give up! I give you all the info I can and all you want is more info and to not answer my question

sunil kumar
from Faridabad, UP
dear sir we are order in amazone but not received our order and not received against his refund money so please refound our money

I bought a bluetooth headset a few months ago (Order ID 113-6839178-9920246:
1 of Bluetooth Headphones,Wireless Earbuds Rosaxton UL-12 Lightweight & Fast Pairing IPX6 Sport Sweatproof In-Ear Earphones with Mic Heavy Bass Noise Cance [Wireless Phone Accessory] [ASIN: B07C6W9L4R]
It fell apart during the 1-yr warranty period. Amazon says contact the seller (not their problem) - the seller is unresponsive and the product itself is no longer available on Amazon.
What good is a 1-yr warranty if Amazon does not stand behind fly-by-night sellers? Very disappointed in Amazon. I won't be shopping here again.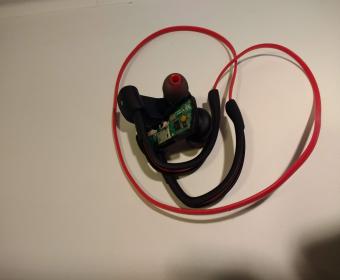 Amazon Driver Screeching tires and driving erratic through apartment complex. Around 1:00pm Central time - Location 11580 Perkins Road Baton Rouge LA 70810. Whoever this driver may be is putting lives at risk.

I ordered Mahindra tuv 300 body cover and paid amount Rs. 899/- through debit card .. expected to reach me on 18th February .. but not yet received.. I got message that the material is rejected by me and sent back.. nobody has contacted me in this regard and how can I refuse.. so please resend the material immediately or refund my amount

How can I give you a 1/2 stars or no stars? :(
I'm NOT a happy customer.
Order # 113-5084586-7497030 (Driver leaves package at back gate instead of front door, comes back and throws it over the wall. 2/17/2019
Please click on the link below to see they driver doing 4 things incorrectly, 1. leaving a package at my back gate 2. tossing it over a wall. 3. Not leaving at the front door/entrance 4. leaving it on the ground and walking away to delivery other people's packages, and later tosses it over the wall.
Watch the video of the driver >>>> https://drive.google.com/file/d/1uuAbYLNZFbJLBHOeJCUud5Zpm6CmOtmi/view?u...
Order # 113-3856913-4779413 (Driver intentionally leaves pack at back gate, over and over, instead of going to the front door)
I am not going to go through all my order but there have been SO MANY orders that have been left where people walk by and cars drive by only a few inches from the road.
HELP THIS IS ML BACK GATE NOT MY FRONT DOOR AND IT VERY OBVIOUS YOU ARE IN A BACK ALLEY NOT AT A FRONT DOOR. (picture is my back alley and wrong door!)
Please go through all my orders and you'll see this happens over and over.
image.png
I can be reached at 480-694-8769
Troy Julius

petbot carpet shampooer that was supposed to be delivered on the 17 of Feb. , I ordered two desk tables that were suppose to be delivered on the 18 Feb. I had these deliveries plan that I would be home on my days off, to use the shampooer and to construct the tables. Had I known that there was a delivery problem with Amazon, I would have gone to Walmart and picked the items up there. obviously I need to rethink my ordering from Amazon, as this is not the first problem I have had with them. They have misdelivered my dog food to the neighbors next door.

This is twice now. We have a credit card used only for Amazon. We only keep about $100.00 in this account and is used ONLY for Amazon purchases. Twice now our card has been stolen and used for fraudulent purposes. Our bank always catches the fraudulent activity and freezes the card. Great bank. An Amazon employee has undoubtedly been stealing credit card info. Amazon could care less as they have not responded. Keep an eye on your account as uor card was trying to be used in states thousands of moles east of us, so they are selling the card info. Great job Amazon.

Willliam Riter
from Binghamton, NY
I ordered a RCA to HDMI converter through Amazon. Never received and order number for some reason. I received a shipment from your vendor, Epst 172 Trade Street, Lexington KY 40511. I actually received a HDMI to RCA converter from these people. I contacted them for replacement to the be the correct item. A person, Anna, has been in contact with me demanding an order number and other information that I was never provided. I firmly believe this is an initative for force me to keep the item I do not need. I am at the point of stopping payment for the item as I paid via credit card. I have had 4 interactions with this person, above, and feel I am making no headway. I can buy the item locally at a higher cost, but first would like to get this resolved properly.

There was a package delivery from Amazon today at 12:40pm to 49 S Baldwin Ave, Sierra Madre, CA 91024. He slammed three gates on the way to the apartment and then proceeded to slam all three gates again as he left as hard as he could. I asked him a couple of weeks ago not to slam the gates but he did it again. He was driving a white high ceiling van. He was stocky with a yellow vest and a beard and glasses. Please tell him not to do that again.

CHARLES R GUIDOTTI
from Mattoon, IL
I ORDERED THE MOVIE "UNBROKEN" IN EARLY JAN 2019, I HAVE NEVER RECEIVED MENTIONED MOVIE WHICH COST ME 27.00 . UPS (WHY UPS WHEN USPS IS SO MUCH MORE RELIABLE)---UPS TRACKING ID IS ---IZ30Y8260360257028-- WAS INFORMED A WEEK LATER VIA E-MAIL THAT SAID MOVIE WAS DELIVERED TO MY FRONT DOOR (WHICH HAS A BIG SIGN IN SAID DOOR TO DELIVER ANY AND ALL ITEMS TO THE BACK DOOR) DELIVERED 1:49 PM MONDAY JAN 28 2019---IT MIGHT HAVE BEEN DELIVERED BUT NOT TO ME!----ORDER NUMBER FOR AMAZON IS 112-4824290-5106650---UPS SAID IT WAS DELIVERED AND SIGNED BY THE DRIVER?----THE DRIVER NEVER ORDERED THE MOVIE I DID AND IF ANYONE SHOULD HAVE SIGNED FOR IT COMMON SENSE KNOWS IT SHOULD HAVE BEEN THE PERSON ORDERING AND PAYING FOR IT---AND PRAY TELL WHY DID YOU SEND IT BY UPS WHEN MY CREDIT CARD ORDER SAID BOX 537 (BILLING & SHIPPING) I HAVE NO USE FOR UPS EVER SINCE THEY RAN OVER MY PUPPY YEARS AGO ON PURPOSE AND THEY DELIVER IN SHOULD A HAP HAZARD MANNER WITH BOXES CRUSHED PARTS ORDERED BROKEN AND ON AND ON----- PLEASE INFORM ME IF I WILL RECEIVE SAID MOVIE VIA E-MAIL AS I HAVE BEEN A RELIABLE CUSTOMER--THANKING YOU-- I REMAIN CHARLES R GUIDOTTI---

I ordered a tv 6 days ago & I called there piss poor customer service & they said my tv hasn't even been shipped yet! I told the customer no service lady to cancel my order & after putting me on hold for 15 minutes she told she couldn't cancel my order lol!!!! so I just went to amazon & canceled my order there. I'll be spreading the word. FUCK YOU! AMAZON =]

Harold Lane
from Pittsburgh, PA
I purchased through Amazon a O-Cedar floor Steamer on January 25, 2019. Upon delivery and attempting to use it the unit failed to produce steam. I called the company at 1-800-543-8105 on January 28, 1019. I was asked to take a photograph of the unit and send back. Upon calling again after not receiving a replacement steamer and was informed that a James in the company said that one would be sent. Up to February 15th, 2019 I have not received a new steamer. In a call February 4th or 5th I was told by James from the company that the new unit would be shipped the following week. This is bad because it should have been shipped that week for at lease customer service. I have paid for the unit and have not received a new one and now I get an answering machine of which no one has called me back after two calls to the answering machine. I was given a ticket number # 12925 from the company for follow up.
My Amazon purchase number is #111-1820244-9941826.
I hope you can help, I have been an Amazon customer for a long with my wife.

Received my bill today. There are two purchases that I never made plus one is for Amazon Pride and I am not a member. Please look into this and get back to me. I am hoping someone has my information. If you choose to call this is my telephone number- 440-606-5040. Please handle this complaint as soon as possible because I have no intention of paying this bill till I am satisfied.

Chandra Singh negi
from Mumbai, MH
Amazon means West of money.... Amazon Sab bekar products deta h.. Mene jitne bhi products liye h Sab bekar mile h... Adidas ka shoes lia tha vo bhi 1st copy dia... 1month bhi nhi Chala.... Recently headset lia vo bhi bekar... Koi h amazon me Jo customer Ke satisfaction Ke lie Sochta h Ki amazon Ki Tarah Sab froid h....

Patrick Reeves
from Tempe, AZ
Have been a customer since 2006 but Amazon is "not taking care of business" lately. Maybe they are into too many other things and ignore their core business.
My last THREE orders had to be CANCELLED, CREDIT ISSUED, RE-ORDERED because who ever they hired to deliver my package could not FIND, KNOW WHERE, HOW TO, deliver a package to WHOLE FOODS LOCKERS.
Whole Foods is open 24/7, the first two orders were LOST and never delivered because "the door was locked and we did not have the code to the door." I had to reorder, ship to my house. Second, same thing, SAME EXCUSE.
Third, we decided to try one more time to get it to a LOCKER at Whole Foods.
Today, the web site said, "delivered Feb 4, hand delivered to the RECEPTIONIST...". I shop at Whole Foods often and NEVER SAW A RECEPTIONIST AT WHOLE FOODS, HAD TO CANCEL, GET CREDIT, RE-ORDER, SHIP TO MY HOME. The REASON WHY I thought Whole Food lockers were a good idea is I shop there all the time. NEVER AGAIN. IF I HAVE TO PAY FOR SHIPPING? IT IS GOING TO BE ORDERED WITH EBAY....Screw Amazon's lockers system.

ULHAS B SALUNKE
from Bengaluru, KA
I have paid amount for Oswal CBSE 9th STD sample questions kindle edition.But not able view the sample questions in the library.

"We paid $2,850 to install a group of 8 locked mailboxes with 4 large parcel boxes. Two times in the last three days I've received notices from Amazon the first "USPS wasn't able to enter your building to deliver your package." and the second "Sorry we missed you. USPS tried to deliver your package today but didn't want to leave it unattended."
These excuses are not only invalid, they are lies, plain and simple. Snow is not an excuse as our street is plowed and our drive shoveled. What happened too neither rain nor sleet, nor snow, nor...?"

I want to know why I pay for two day shipping but yet I can't get two day shipping. I'm trying to order something today (Wednesday) it is prime and says in stock but yet I won't get it until Monday. I just added 4 different things into my account all of them were prime and none of them would be here before Monday the 18. I pay for two day shipping not 5 day shipping. I called customer service and they can't seem to give me an answer. They said it is because of my address. Well I've had this same address for 16 years and I've been a prime member at least 5 years and have not had this problem before this year. This is not an one time problem it is an on going thing and I just don't understand how you can keep charging me for prime when you don't deliver over half of the time.

For the past ten days I have been unable to download books using the kindle app on my android. When I press the button, it says processing but immediately shuts down. I have already chatted with 2 of your reps and sent 3 emails re this situation and have yet to receive an answer.
I need a solution.

Andrew Chang
from Bedminster, NJ
I purchased with cash, two $50 gift cards on 2/11/19 from a Walgreens store as gifts.
When the recipients tried to use them it indicated that the cards were already redeemed.
I went back to the store to explain that the cards had already been redeem and to see if I could get replacements or a refund and was denied.
They indicated that I would need to contact Amazon.
I am bringing this matter to your attention if an effort to come to a resolution. I would like to request replacement cards or a refund.
Your assistance is greatly appreciated.
Thank you.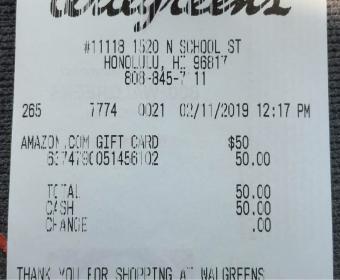 I am a very dedicated customer of Amazon. My last 3 orders I have had problems with delivery not sure what is going on. I am very disappointed in the Prime Service I pay extra for. And there is no expiations service that I am receiving this is unacceptable and the only thing customer service says is I can refund you. No I don't want a refund I want the product that I ordered. Please got to my account and read customer service call notes. I not sure If I will be ordering from you again. VERY DISSATISFIED CUSTOMER FOR THE SECOND TIME.
This is a order I submitted I pray that I have no problem with this Order # 111-6298375-7313013!!!
This is the type of message I received on both orders Order # 111-5713777-1386639 AND Order # 113-7203785-0557834
(Was expected by Sunday, February 10
We're sorry your package is late
We'll email you as soon as we have a new delivery date, and we're making every effort to ship your order as soon as possible. )

i am writing because i have made a request for a refund for an order which was placed on dec 12 which never arrived. it is now 2 months later, and i am still waiting for the refund.
https://www.amazon.com/gp/css/order-history?ref_=nav_orders_first
please help me understand your responsibility in helping to resolve this. i've exchanged several messages with the seller.
thank you,
deb

Thomas Bryant
from Santo Domingo Este, 32
My order # 111-6281059-9175406 says delivered on the tracking by USPS at 6:17PM on 2/4/19. We did not receive the package. It is not in mail box, not on porch, not at neighbors, not with family member. I have tried to wade thru the Amazon website but there is no place to place the complaint of NOT DELIVERED. I want a refund on this item OR reship the item to me. We still want the item. I have complained to the vendor, but not their responsibility; was Amazon delivery. It is obvious was a USPS delivery problem. Thank you

Craig Plummer
from Uniondale, NY
Stop signing me up for Prime, I don't want Prime. My wife watches a free movie, and then you sign me up for prime, what a scam. You ran my card for 14.00 last month, and you would not refund my money, I'm ready to file a complaint with the better business,
stop with the bs

Cathy Meyer
from Fargo, ND
I ordered a Procom Blue Flame NG wall heater on Feb 3, 2019. I receive a confirmation and it stated that my heater would be delivered , Feb 7 - Feb 11. We are in dyer need of this heater as we live in Minnesota and were expecting temperatures of -25. This heater would help to prevent my pipes from freezing. We were concerned about receiving it so I checked on my Orders at Amazon.com and it did not appear. Very confused I then looked at my credit card (Amazon card) and it was not there, I called the credit card and the clerk told me the order was canceled on Feb 5. I was shocked, she told me an email was sent to me with the cancellation notice, I never got an email, she then forwarded the email from Amazon. It says canceled due to Technical Problems, What is that? I am very disappointed with Amazon and want an explanation. How can you just cancel an order and not notify the customer especially a Heater In Winter? I ordered direct from ProCom and will be getting the heater tomorrow, and now have to pay $32.87 shipping fees! Prime did me no good.


Tammy Thompson
from Belleville, ON
I tried your free 30 day of prime video and was not happy with it so I cancelled it by phone and through app. Only to find out week later you removed a payment of $9.99 on February 6 2119. Then around 10 pm the same day you were attempting tp take another payment but this time $20. So my bank knowing about your first stunt made the decision to block all your payment and notify me that when I come tomorrow they will have a RCMP officer to get my statement and action will be done over this because its thief and fraud. I'm also meeting with newspaper to tell them the horror your company has done to me. I'm a 54 year old grandmother with terminal bone cancer who just makes end meet and by doing this your taking my food money. You should be disgusted with yourself but I guarantee everyone else will be, Im curious how many others you've got away with.

I was charged $129 for Amazon prime which I did not authorize. I did have a free trial but I canceled been mailed January. I've talked to two supervisors getting different information lying to me about when my refund will go back into my account I am going to cancel my membership with Amazon I'm on Social Security and now I have $26 left in my account I have no money for food or gas.

I brought a dress the dress came to me on today ripped on the side damaged out of the package wasn't the color I asked for and the dress was garbage I'm so in happy with amazon did not sign up with this prime stuff this company is horrible with customer service

jim bocek
from Berlin, MD
purchased an item that does not work and seller did not send return mailer label. should have since they sent a non working item
item 662434

Gregory T Rice
from Dayton, OH
I watched six seasons of True Blood on Amazon Prime. I have been a member for many years, but don't remember exactly how many. I realize Amazon has grown to such a size that my one membership loss won't effect you. I would like to finish the final season, but I will not pay Amazon for the privilege. I will either rent the final season at my local video store for around two dollars total or not see it. I have spent thousands of dollars on Amazon and this is a slap in the face.
I also have Netflix, where everything I choose to watch is FREE. Every available season of every series is included, without a stick up price to see conclusions.
I will have to re-think renewing my membership to Amazon for the coming year.
Sign me Disappointed,

Gerry
from San Antonio, TX
I couldn't access my account. The two step process did not work. Amazon answer was to wait 48 hours or cancel my account which would take 48 hours. All things which does not fix (THEIR) problem. They gave no HELP!! at all. Oh and is there anything else I can do to assist you! What a joke.

Darrell Reed
from Chattanooga, TN
I ordered some solong tattoo ink they claim they denied my payment and canceled my order. I went to my bank community national and they told me that amazon most definitly took 32.98 from my account that morning. I called amazon and they told me they did not take any money from my account. They are a bunch of liars my bank showed me where they took the money out. They wanted me to reorder and run payment again i told them no way they wasnt making another 32.98 from me and me never receive any product it would be like me paying double for the ink

My order number is #701-0421689-398585. The package was supposed to be delivered yesterday and it is still not yet. There is a large print on my email saying GUARANTEED DELIVERY DATE, JANUARY 31. Well, you did not live up to your guarantee -- this is not why I purchased Amazon Prime. What can you do about this? Reimburse me? Give me some credit? Should I cancel Amazon Prime as not living up to what it says it will do? An anniversary was missed. I am rather upset about it.
Dr. Burns

Paul McDavitt
from Dayton, OH
I have been trying to return an item I bought on Dec 3rd (received on Dec 8th). The seller said they would accept the return and would mail me a return label in "7-10 business days" and that it would then take 3-4 weeks for the refund to be issued and that I was responsible for the cost of sending the item back ($7.99). Ten business days went by and I got nothing. I recontacted the seller and they said they'd send another. Ten business days went by - nothing. Happened AGAIN, so I filed a complaint. YOUR "WONDERFUL AND HELPFUL" (they say "We're here to help" after every non-helpful reply) employees DENIED my claim saying, "You have to return the product for a refund." Now, it doesn't take an Einstein to figure out that I've been TRYING to return the damned item, but the seller is not cooperating by sending their return label! The day after your "WONDERFUL AND HELPFUL" employees accepted my claim in the first place, I got YET ANOTHER form letter from the seller saying they would send me a return label, etc, etc, and here it is - FEBRUARY 1, 2019 - and GUESS WHAT? No return label! Your "WONDERFUL AND HELPFUL" employees - after I sent them another complaint - said, "You must return the item to get a refund." REALLY? Maybe if you hired "WONDERFUL AND HELPFUL" employees IN THIS COUNTRY who are able to speak and read English, things would get done! THIS IS RIDICULOUS!! i AM TRYING TO RETURN A PRODUCT. THE SELLER IS NOT COOPERATING. I AM DOING EVERYTHING I AM SUPPOSED TO BE DOING, AND ALL I GET FROM YOU IS THAT I MUST RETURN THE PRODUCT TO RECEIVE A REFUND, WHICH IS WHAT I'M TRYING TO DO IN THE FIRST PLACE!! Thanks so much for all that "WONDERFUL AND HELPFUL" assistance. I'm glad your employees are "here to help." I can't imagine how much of a hindrance they'd be if they weren't! In other words, THANKS FOR NOTHING! Nice job by people who don't really care!

I am so done with Amazon poor customer service deceptive practices by resellers. Did twenty thousand in purchase last year with Amazon recent bought computer from Maze Tech with not warranty and found out today we can not upgrade them due to the fact the areBIOS password protected and I have no protection rights as a consumer. I hear you loud and clear Amazon I am taking my business elsewhere loyalty mean nothing to you guys nor is protecting the consumer.

Place an order using amzon gift card 2 - $25.00. Instead it showed the total after gift card was applied. I could not move forward to continue
with order. I did not know my taxes & handling which that page should show you could not go any further. I was on the line with someone almost
a hour. Which that person could not figure it out. I finally click on my credit card which then it proceed to next step.
I think when we use gift card it should show a balance what I owe or credit. How would I know what the taxes and handling charge is. I wasted time setting on the phone.

my order #114-0811634-3170639 was sent to my old address... 6689 Seagull Ct., Frederick, Md.... WHY? I changed my address over a month ago. All of my other orders are shipped to my new address which is 4967 Farringdon Ct., Frederick, Md. I did a change of address with USPS so should have arrived by now ... when I tracked it ... it stated Jan. 25, 2019 out for delivery, arriving today by 8PM...... today is Jan. 30TH where is my package ? and why was it sent to my old address ? Now I guess I just took a $75.12 loss and to go the mall to buy the 5 books that were a gift

Amal A S
from Vazhamuttom, KL
I Have purchased amazon basics UV Protection Lens Filter 55 mm . i got the delivery on Jan 26th And its not fit to my camera i Cannot see the return option . Only replacement Option is there and order expired on Jan 26th , and i contact the amazon customer care executive and they told me to contact the cloud Tail sellers and i contact the cloudtail . they give bad reply and bad response to me . they cannot regenerate a pickup option . and i have lost my money i cannot use this product .kindly take any decision to my order .
Amal A S
Cont : 9447129653

Amy Buchanan
from Salt Lake City, UT
Was locked out of my account - while trying to shop online at Whole Foods - spoke with agent Bianca who couldn't reset my two-step verification - was sent to her supervisor Natasha - who couldn't resolve either - and was about to send me and give me a number to Whole Foods, with whom I was trying to shop with - however, it wasn't WFs it was AMAZON that I couldn't log into. After 1:37:11 on the phone they tell me that I will then need to wait 24-hours to be able to use my account - why didn't the first customer serv rep know that? Where is their training? Where is their compassion about having to be on the phone that long. I was unable to purchase my groceries - had to go on my own time to Whole Foods to try and rectify the problem with them sending me back to Amazon. No food, no ability to purchase and I am really upset that I waited - very patiently- to be transferred from person to person - then Natasha told me that she could have someone call me back TOMORROW. I am really disappointed with AMAZON.

Hello My name is Sergio Aoun, I am from Lebanon
Months ago I ordered the following books: Structures why they don't fall, the code of the extraordinary mind, the Jewish state
I ordered those books in August and I still didn't hear from you till now, when I log into Amazon there is always the statement: Package is on its way but running late
I don't want the books anymore but I want a refund! Its the ultimate act of disrespect if my package was lost and you still didn't notify me!
email : aoun.sergio@gmail.com
phone number : +96170567491
Reply as soon as possible

Richard Lynn Peters
from Plano, TX
I had a package delivered today and the guy just tossed it onto my patio. I wanted to upload the video of your delivery guy preparing to toss the package on the porch but you don't allow video for some reason. I really don't expect to pay $120/yr to have my items thrown on my porch.
Have feedback for Amazon?
Thanks for your feedback!
Sorry. Please try again later!