7-Eleven
Contact 7-Eleven Corporate
Toll free phone number: 1-800-255-0711
---
7-Eleven, Incorporated is an international chain of convenience outlets and is owned by Taiwan based Seven&1Holding Company. With over 56,000 stores in over 18 countries employees were numbered as 45,000 in 2010.
To obtain Customer Service, call 1-800-255-0711. You may also write to the US President, Joseph DePinto at 7- Eleven Corporate Headquarters, 3200 Hackberry Road, Irving, Texas 75063, USA. Corporate office phone number is 972-828-7011. Customer Relations, P.O. Box 711, Dallas, Texas 75221-0711 is another postal address. You may find contact information here.
Originally opened as Tote'm Stores from 1920-1946, 7-Eleven is famous for it's Slurpee frozen drink, The Big Glup Beverage Cup (1.2 liters) and also sells gasoline, snack foods, ATM services and other beverages. You may find 7-Eleven on Facebook, Twitter, LinkedIn and Foursquare.
7-Eleven Contact Information
Report complaints to corporate and get satisfaction
7-Eleven headquarters address

P.O. Box 711, Dallas, Texas 75221

Company website

1-800 phone number

1-800-255-0711

Support email address

contact@7-eleven.com

Better Business Bureau rating

B-

Customer service hours

24 hours a day
Browse reviews of other Gas Stations
Top 7-Eleven Complaints
Browse more than 79 reviews submitted so far

I went to a 7-11 at 2 am Saturday morning and they did not even have Any hot dogs on the grill. This is bull, there busyess night of the week and no hot dogs or pizza. Poor customer service please improve on this or many people will be displeased with your service. This is dragusting and needs to be corrected. Poor employment is suggested.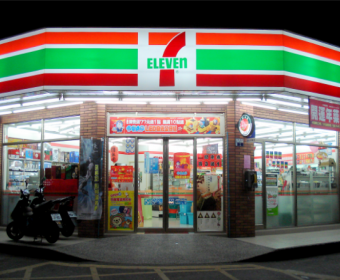 I had an extremely unsettling experience this afternoon in the Gladstone Ave and Bell St 7-11 store. I went in around 4:30 to pick something up for lunch, when I got to the counter one of the employees asked if "this was everything for today" I replied yes. A second employee behind the counter asked me a question but I did not understand one word he said so i asked him to repeat the question, at this point while I'm being kept busy a third employee was sneaking up from behind and reached into my jacket pocket and pulled out my prescription that I had purchased at the pharmacy across the road five minutes earlier. (Tylenol)
After he looked at my prescription he showed it to the other employees, after they had a laugh he put the prescription back into my pocket and walked away. when I looked back he was just putting it back,by the time I realized what was going on he was on the other side of the store. I had to seriously force myself to get out as fast as possible. I'm not sure at this point which issue scares me the most. That 7-11 employees seem to have this scam going on and that 7-11 Corp office can not be bothered to reply to what I am sure is not the first complaint of this type.
What I was about to do to him ( simply out of self defense) when I realized he had just picked my pocket, at that moment it took everything I had in me not to react in a negative way. Picking customers pockets must be a way for some employees to help supplement their income or just something they do for kicks when they are bored? What would have happened if I had my cell phone, money or anything else of value in my pocket? This can't be the first time they have done this because, other than the employees laughter to alert me that something was happening behind me, I would never have known his hand was in my pocket, this was done quite skilfully.
Another customer in the store at the time caught up to me outside and suggested I take his name and number in case something else was missing from my pocket and commented on the employees skill. I honestly believe that 7-11's customers deserve to be warned that this type of activity can and does happen in their stores, however, the 24/7 head of the complaints department Susan Bradley seems to prefer ignoring this issue.
To avoid loosing personal property, either stay away from this store or empty your pockets before entering. Better still after reading way too many unresolved complaints on other sites maybe just avoid 7-11 completely, after the Quicky Store buy out of most of the 7-11 stores just go to the 100's of Mac's or Quicky stores.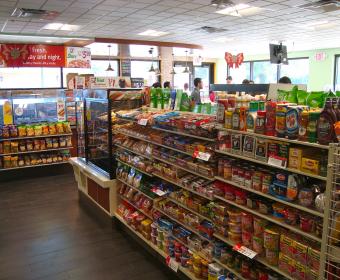 Robert Ackerman
from Santa Ana, CA
Went to 7-Eleven on 1933 River Rd., Norco, CA store number 16024 and I notice the price of the Big gulp was 1.59 but when I call the other 7-Eleven's nearby they still have them for $.99. I spoke with the cashier her name was ritu the day was October 20, 2015 at 1:00 pm. The cashier told me the special ended last summer and the price is at regular price. I was not offered a receipt or given one when this transaction took place. I would like to know if this is correct and if some of the 7-Eleven do not honor the $.99 price.

Wouldn't surprise me if this store is slated to be closed soon. Almost all of the stores back in London have now closed up shop. Only two 7-11 locations remain still open there. Can't say I've seen very many here in Ottawa either, and other towns are the same. It's a shame that 7-11 has become a shell of it's former self. They refuse to even cary bus tickets because they don't make money on them. Yet they're too stupid to figure out that those that do come in to buy transit tickets, they almost always buy a coffee, a drink and a snack as well. 7-Eleven used to be a great place to stop in and grab what you neeed to start your day, now they only get my business when I am desperate from spoiled milk in the middle of the night. Canada doesn't need these stores or their lack of customer service.

Verinder Deol
from Sayville, NY
7 to 8 711 stores display price $9.24 but ring up shows $10.73 + Tax. but after inquiring why charge $10.73 only then sales cashier replied if you buy 2 Packs only then $9.24. Surprised at Display has no information which tells if customer buys 2 Pack of same Marlboro brand price will be $9.24..
Now Question comes I was being fooled by Franchise ? Or Next time I should find other place where shopkeepers are honest then 711.
TIA
Verinder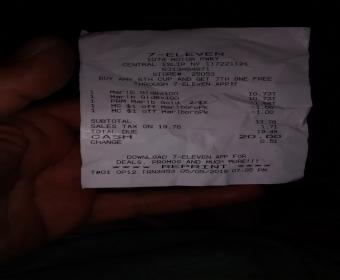 705 Honore Ave, Sarasota, FL 34232
My friend came in the store to shop and the store clerk was following them a round. When they got to the front of the store to buy her item the employee said that "You people are taking to long to shop you have to leave. I have to watch them kind of people. If you don't leave I am calling the police. So my friend said what do you mean by you people, because she doesn't know her and why she has to leave the store And the store employee said "I am not racist I know a lot of black people" so my friend begin to leave and decided not to buy anything from the store and puts all her items on the counter. Than the Store employee said " You have to buy your items or I am calling the police. I know where you live don't just live all this stuff on the counter without buying it I am not putting it back." so my friend paid for the items. My friend has no idea who this employee is and doesn't know her. There were children there and they were frightening because the store employee was screaming.
The manager claim that her employee would never say any of these things but than the manager called my friend after we complain and said "you people don't understand but this is a franchise everything you write in comes to my store and since you complained you can take your business elsewhere and you are a liar." the manager pretty much said there's pretty much nothing we can do about it and you can record this message and left it on the answering machine.

John Castellon
from Los Angeles, CA
Hello, I've already sent an email to your corporate department regarding an incident I had with an extremely rude cashier named Anthony at your location in fullerton at 1000 W Orangethorpe in Fullerton Ca. In short I attempted to purchase a six pack of beer from a locked cooler door. I was not aware I was not allowed entry to the back cooler and retrieved the six pack on my own. Anthony angrily met me while I was going to pay and proceeded to scold me embarrassingly in front of other patrons. I acknowledged I may not have understood the store policy but there was no need to be so aggressive. I also indicated I had done that at other times at this store with no incident. Sunday I returned to the store in hopes of discussing this with a manager and was further scolded by the owner who compared going to the back cooler to someone entering my home, which I tried to disagree with because my home is not a place of business. I tried to suggest posting signs at the door since one us currently not posted and also tried to indicate it's probably not best to leave it to the customer to know where they are and not allowed to enter. The own was extremely aggressive as well and told me if I didn't like it I could go to another store and that she didn't need my business. I just want someone that cares about customer satisfaction to know how this store treats its customers. I have been a loyal customer of this store for 15-20 years and in 2018 spent $2200 alone in convenience store items. This does not include the close to $8k I spent on fuel.
I would appreciate an acknowledgement of receipt of my complaint. Not only will I stop using this store as my convenience store, I will do as the owner advised and go to a competitor for all my convenience and fuel needs. I will also make it a point to share this experience with everyone I know and do business with. I am also a business owner as well as a customer service supervisor for a large fuel company and will use this as an perfect example of how a large retail business missed an opportunity to be courteous to one of their customers.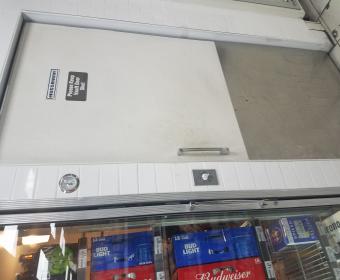 Angela Nicole Digesualdo
from Colorado Springs, CO
Hello, My name is Angela Digesualdo. I used to shop at the 3805 E Pikes Peak Avenue, Colorado Springs, CO 80909 location for cigarettes and assorted snacks and hot foods. There is an employee there named Lindsay who, for the past month, has been insulting my boyfriend and I when we come into shop. she has referred to me as: bitch (on SEVERAL occasions), loser, disgusting, annoying, filthy and has on several occasions talked VERY insultingly about us when we were inside the store. It has gotten to the point that we started avoiding the store when she works (generally 2pm-10pm). My boyfriend works from 1pm-11:30pm so we often think we wont see her when we go after my bf gets off work. However, on numerous occasions over the last month, when we show up to make purchases (after 11:30pm, 90 minutes AFTER her shift has ended), Lindsay is on the side of the building with some other woman sitting inside a van smoking marijuana and drinking alcohol and running back and forth inside and outside the store still wearing her work shirt. There was one specific incident where I was inside getting a coffee and my boyfriend was talking to one of the 3rd shift night employees when Lindsay came running into the store saying she really had to use the bathroom but "i bet that bitch is inside the bathroom, always taking forever!".
My boyfriend called out to her and asked her to apologize and she proceeded to curse him out as she was walking away from him saying "fuck you i aint apologizing to you losers, the fuck you thinkin? who the fuck do u think i am, asshole?". It has gotten to the point that we contacted the store manager, Harold Barnes, to ask him to make her stop being so insulting and degrading towards me and my boyfriend. The owner, Harold, just told us he would "talk to her" and then told us to "just not come back". He seemed incredibly dismissive towards us as if we were the problem. Two days after we called the owner, we went to the store to make a purchase and we were informed that we were banned from the location. We didn't do anything wrong and being insulted and degraded by an employee that shouldn't even be there hanging out at the store after her shift has ended talking insultingly towards us. It's insulting because I have a good report with the other employees there: Brittany, Natasha, Joyce, Josh, and Guy. I never seem to have any issues with those employees so I dont understand why Lindsay is targeting us with some kind of what seems like a personal vendetta. I demand that administrative action be taken and she be fired. There is absolutely NO REASON that an employee that represents your company should treat customers as if they were garbage and trash. Worst customer service I have EVER received in my ENTIRE life.

Justin Vista
from Manila, 00
Poorly trained cashiers. I was in your 711 store at 12:00 midnight on 4/15/2019 located at Paco Manila, Philippines with store code of 1531. You had two cashiers one male and one female. The line was long because your male cashier was basically doing nothing when he finally did assist me he gave me incorrect change. I paid P500 and the total bill was P167 he gave me a change of P167. When I told him this he completely ignored me. The line was long because again only one cashier employee was working. I raised it to the female employee and she explained the reason for my change was because the male employee only punched the items but not the P500 and that was that end of conversation. There was a long line and she wanted to finish the line prior to assisting me and only when I asked for her store code did she pay attention to me again.
Poor Service, Poorly trained, Awful Store...

Rude cashier.For a couple of times that me and my sister bought 3 in 1 coffee,she never had the initiative to give us cups,lids and stirrer.Worst scenario happened on sunday april 14,2019 around 9-10 am.She had serve the cups and lids without stirrer so we have to asked as usual but she said we can't wait and that she keeps assisting other customers.Embarassing cus she must always assist customers fairly and must finish those who came first.She is always like this.Besides,she don't refill lids,and stirrers to the drawer so we always have to ask her everytime.
I did not took a photo of that rude cashier but she is the one one duty during that time.

Jorge Garcia
from Los Angeles, CA
I went to 7/11 located in 2005 E 4th St, Los Angeles, CA 90033 with me and my wife, right when I was passing by this guy (second guy in the video not the cashier) rudely told my wife go around and got into her face, I confronted him saying that we are customers and that she is pregnant and that he needs to be nicer, he said he didn't care and that to go around, I went to to cashier and explained to him what happend and he was rude as well I asked for a manager and he Rudely said there's isn't one rn ( his name was efrain and both staff were rude)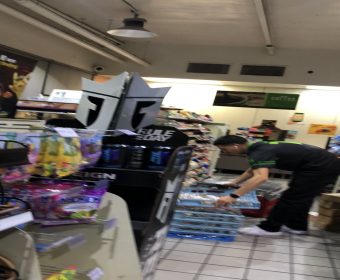 Susan Stambaugh
from Burbank, CA
There was a large sign out in front of the store "Medium Slurpee or Small Coffee $1" with a picture of a medium slurpee and a small cup of coffee with steam coming up from it. The same sign was posted again inside the store, pasted right on the Slurpee machine with a picture of a blue drink container showing what a "Medium" Slurpee was. So I got one and the clerk wants to charge me $1.75 for it. I asked him what about all the signs advertising it for $1? In a very thickly accented reply he just says "No. $1.75. He confirmed it" (when my friend asked him what size was a "medium slurpee" then asked him about the price and the clerk just said "No." It was such an obvious display, I wanted what was advertised and was told I couldn't have it. So I told him he could drink it, left it on the counter and paid for my friend's drink which was $.79, paid for it with $1 bill. The guy at the cash register with his turban didn't even give change. It's outrageous there were signs posted both on the outside of the store in front (I estimate the sign was about 3 1/2 ft tall by more than 2') and also on the inside where the Slurpees were and they guy refused to honor it. My name is Susan Stambaugh and I frequent 7-11 all the time, but closer to where I live in Burbank. My e-mail is sooz55@gmail.com. I sure didnt' need the stress and problems this created for me.

Hello I am a 47 year old man who has lived in my community Hermosa Chicago Illinois 4 over 30 years I suffer from PTSD I am disabled so far few times I've had bad encounters with the owner of the 7-Eleven that is located on Pulaski Road and Wellington Chicago Illinois every time I go in there and the owner is in there he is very confrontational I have a problem with my speech when I am nervous and I will sometimes not say the wrong thing or maybe even stutter and he has no patience to deal with people with my condition is very rude I went in there yesterday to try to play my lottery as I do every day I've been going to the 7-Eleven since it opened three years ago and I've had a very bad experience with the owner yesterday he refused to play my lottery because when he did it it was actually wrong he scan my ticket slip and somehow the machine or something happen and it misprinted and it was $21 that was wrong the actual price of my tickets was $10 when I alerted him to the mistake which has happened before with other employees they easily corrected it now the owner whose name is Franco was very rude yelled at me humiliated me made and bad you're out of place and that he refused to correct a mistake is that went on a rant saying that he hated the lottery Illinois lottery machine system that he that he wishes the machine was not even there and he just decided to shut down the machine and he would not replay my numbers are you been trying to correct a mistake one employee Erika told him that it happened the day before it was a simple mistake he just refused to redo my tickets and just shut down the system and told me to leave the store at this point my PTSD and my anxiety was on a level Beyond controllable so I did say some words to him like I was going to call corporate and file a report because this was not right this is our neighborhood just 711 got put here three years ago while I have been living here for over 30 years in this community and the owner is someone that I believe lives in Wisconsin does not even live in Chicago so for him to treat the citizens of our community in this manner and is very inappropriate and very very demeaning I am currently in therapy over my issues and I do not appreciate the owner of the 7-Eleven on Pulaski and Wellington Chicago Illinois Franco making me feel less of a person if he does not have the skills to work with people with disabilities please someone teach him train him or train him to use the lottery correctly because I am doing my part feeling out the slip him I am doing everything correct if a is made I am entitled to speak up and say that is wrong I shouldn't have to pay for something that I do not need and for him to get upset when I actually told him about the mistake is very very unprofessional I have spent all day yesterday and last night being depressed and crying over this situation this is heartbreaking to me and I would like for you guys to correct this mistake talk to him or say something because this is the closest store to me that plays the lottery and as a person in my community I shouldn't have to be walk to go further away because he doesn't have the patience to deal with people in my condition with disabilities show for a few times I've had bad encounters with the owner of the 711 that is located on Pulaski Road and Wellington Chicago Illinois everytime I go in there and the owner is in there he was very confrontational I have a problem with my speech when I am nervous and I will sometimes not say the right thing or maybe even stutter and he has no Peterson's to deal with people with my condition is very rude I went in there yesterday to try to play my lottery as I do everyday I've been going to the 711 sent it open 3 years ago and I've had a very bad experience with the owner yesterday he refused to play my lottery because when he did it it was actually wrong he scan my ticket slip and somehow the machine read it wrong or something and miss printed and it was $21 that was wrong the actual price of my tickets was $10 when I unloaded him to the mistake which has happened before with other employees they easily corrected it now the owner whose name is Franco was very rude yelled at me humiliated me made me feel bad maybe three other place and then he refused to correct the mistake instead of went on a run saying that he hated to louder Illinois Lottery miss system that hear that he wishes the machine was not even there and he just decided to shut down the machine and would not replay my numbers or even tried to correct the mistake when employee Erica told him that it happened today before it was a simple mistake he just refuse to redo my ticket and just shut down the system and told me to leave the store at this point my PTSD and my anxiety was on a level Beyond control herbal so I did say some words to him like I was going to call corporate and follow report because this was not right this is our neighborhood just 711 put hear 3 years ago while I have been living here for over 30 years in this community and the owner is someone that I believe lives in Wisconsin does not even live in Chicago so for him to treat a citizen of our community in this Manor it is very inappropriate and very very the meaning I am currently in therapy over my issues and I do not appreciate the owner of the 7-eleven on Pulaski and Wellington Chicago Illinois Franco making me feel less of a person if he does not have the skills to work with people with disabilities please someone teach him train him or train him to use the lottery system correctly because I am doing my part filling out a slip and handing it to him I am doing everything correct if the system is not working properly or there's a mistake I am entitled to speak up and say that is wrong I shouldn't have to pay for something that I do not need and for him to get upset when I actually told him about the mistake is very very unprofessional I have spent all day yesterday and last night being depressed and crying over this situation this is heartbreaking to me and I would like for you guys to correct this mistake talk to him or say something because this is the closest store to me that plays the lottery and as a person in my community I shouldn't have to be pushed to go further away because he doesn't have the patience to deal with people in my condition with disabilities thank you and please call me at 773-656-0338 my name is Jose Vega like I said I am a registered voter I am a member of this community I am an outstanding citizen who has no no other issues with anyone in the community

Mary Alequin Sosa
from Los Angeles, CA
I was at the 7-11 @ 1911 North Oxnard Blvd Oxnard, Ca 93036.About 12:30 P.M
I went in to buy the lotto. I told a slip with the # that I play every day (Fantasy 5)
The guy his English was VERY BAD.
I went 5 Fantasy 5 quick pick on same ticket I TOLD HIM 4 TIME till he got it right.
I am from New York and had to learn Spanish.Here in California.
Do I have to learn another Language?
In the last 2 years it has been VERY BAD with the language.
I go to 7-11 every day if I am at home but if I am on the road I go about 3 times 1 day.

First off day staff is just rude as hell an 2nd how are they gonna tell me I can only do cash back once. Store # 23127 I was in the store on 4/4/19 @ 12:47pm

Erika Mejia
from Ontario, CA
This is the second time I go to this store and the same thing happens. The cashier charges me more than what I get. I pay with food stamp. All I'm getting is food and he tries to say I still have to pay more but with cash. So he takes 2 stuff away from me. Peanuts and a candy bar. I get home called up my card and he had charged me for it and I didn't even get it. He did that last time too. I had told him to take off and he didn't. He acted dumb. He did this to my sister too.

Jennifer Ann Zaft
from Santa Ana, CA
The sign asking customers not to help pan handlers is ironic considering the % of revenue you make from poor people with limited options. Maybe leave a stack of coupons for food that people can buy to give them.
Oh, but you guys sell lethal time bombs, not REAL food. Sorry, I forgot what class of people I am writing to.
Did you know the liver cannot process High Fructose Corn Syrup and eating it results in Cirrhosis of the Liver, as well as Heart Disease.
Best of luck.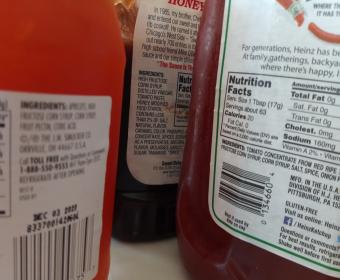 We just got two meals at the Timberville, VA. exxon/7eleven. We are not happy with the food we got this time. The one piece of chicken i got was so salty I could hardly eat it. Normally it is pretty good, but this time it was terribly salty. The chicken tenders my wife got had too much spice, it was so spicy she could not finish her meal. She complained the mac and cheese was over salted as well. We found the staff rude and unfriendly. We are regular customers at this location and we are finding the quality of food lacking lately. When this store opened everything was good, not sure we can say that after this evening's visit. We stopped in at 7:30 pm, Tuesday 3/26/19. Glen and Melissa Adams, Timberville, VA.

Charlette pope
from Denver, CO
The 711 in monument Colorado has the worst customer service their credit cards were down after waiting for 5 minutes I decided to go find cash I went back in with cash I had a coupon the employee started yelling about I can't take a coupon 3 times I said that's fine ring me in with out it 2 more time she yelled that they can't take a coupon I gladly took my money elsewhere but this is horrible!

My name is Tyrell Taylor and I writing this letter to tell you that I'm utterly disappointed, and to be quite frank with you frighten. Last Saturday evening and employee of 7-11 at store location SAHARA @ LAMB at 4180 East Sahara Ave in Las Vegas, Nevada 89104-5202, physically assaulted me, and cursed me out, and made fun of me because I receive government assistance. I simply asked the employee do they give away the donuts at the end of the night instead of throwing them away. His remark was to me... "buy your own F'n food" I asked him, why such a tone? then he came from behind the cashier, and grabbed me, trying to physically remove me from the store. All this happened in front of my girl friend. I was scared. In fact the next day I had to go to the hospital due to my anxiety that I experienced, not to mention I have high blood pressure. That experience gave me chest pains. I said to the employee that I will be talking to his manager about this, and he says... "go ahead, she will just laugh"
I will be taking legal action. Please contact me via email for now... tyrelltaylor2014@gmail.com

Ali Raheem
from Hainesport, NJ
incident at 3 WRIGHTSTOWN COOKSTOWN R
Cookstown, NJ 08511 time 330 pm march 13 2019
went in to buy power ball. I was skipped over 2 times. then lady named named jay I think. working the register tried to give me some one elses money. I respectfully told her it is not my money I just need to buy a powerball and please stop skipping me.. she told me I will be helped last for what ever reason. the next person in line refused to do business till I was helped because I was there before her. the person working the register was on speaker phone arguing and not paying attention to her job. for what ever reason me asking her to stop skipping me and sell me a power ball ticket upsetted her. when she did help me she sold me the wrong ticket then argued about it. saying I don't make her money and it went on and on . I was very angry about it but I did not say a thing and I left as soon as she finally gave me the ticket that I payed for. can you please ask people that work for you to do their job then screaming on the phone and not paying attention. and if possible be respect full and treat every one in first come first serve manner. I am muslim and she is white I don't know if this is some sort of racist issue. I live a block away and do business with you every day. this is not the way to treat any one.

Karen obrien
from Philadelphia, PA
Guy behind counter I s always very nasty. To me for no reason several times.i also seen him do it to other people.un called for.something really needs to be done.

Perry
from Los Angeles, CA
I tried to return an item that was faulty (headphones) and Tracy, the clerk was extremely rude. I've gone to this 7 11 a bunch of times, and only bought the headphones last week. I was fine with just exchanging but she wouldn't help me because mainly she had an attitude problem. I showed her my bank statement with the purchase on it, and she refused to listen. I've never met a meaner person in customer service in my life. I told her i wasn't given a receipt, yet she says she gas never seen me, yet she knows 100 percent that I was given a receipt. What a liar. 1 out of 10 service. Now I'm out $32 and still have these broken headphones.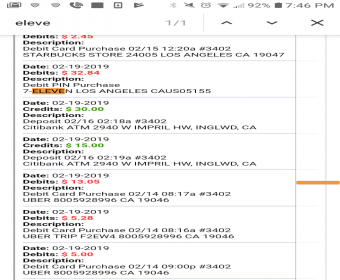 Horacio Martin
from Irving, TX
I was at the counter paying for 2 taquitos for 2.22, and I wanted to try the burger taquito. I noticed that my total was higher than I anticipated. The cashier explained that the 2 for 2.22 does not qualify because of the type of taquito. I wanted to switch it for the 2.22, but the lady cashier forced me to pay for the burger taquito because I had brought to the counter. I shouldn't have to pay for something if I change my mind. She said it was 7-Eleven policy. The location was 8235 Esters Blvd, Irving, TX 75063. I entered the store at 8 am on 2/28/2019

your coffee cups are basic paper cups, they do not keep coffee hot for more than 5min. as a daily customer, this is not a good way to keep my business. I buy 3 cups a day and not happy. my location was just converted to 7-11 from sunoco in Danville Pa. and your cups for coffee are not addiquite to keep my business much longer. please change your type of cups for coffee.

Karen obrien
from Washington D.C., DC
Guy behind counter I s always very nasty. To me for no reason several times.i also seen him do it to other people.un called for.something really needs to be done.

daryltraster
from Omaha, NE
please setup al new build for all setup 7-eleven in
Omaha Nebraska the this weeks in
7-eleven I Omaha nebraska

Sherrie Franco
from El Paso, TX
The store is 10418 Rushing #57604. The workers name was Gweneth. she is a very peteite black female. I've asked her to leave my husband alone. His name is Mark Franco. He has been claiming they are having an affair. This has been going on For some time and I'm tired of hearing his confessions. I don;t know who is initiating the affair but he is still talking about it. We lives on Lambda which is three blocks away from the store, off of Sagittarious street. Could you please have her to leave my husband alone. This is my Husband. Thank You. The 7/11 is the one located right after Sagittarious street on the right side of rushing. My contact number is 915-203-6300. We have been married 6 years and This behavior of your worker is Unprofessional.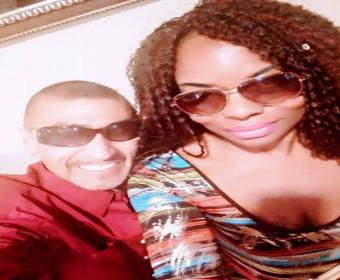 WARNER HALL
from Brea, CA
When I walked into the store to the counter, no one was there, I waited 2 mins, they said nothing, I had to walk around to find them putting stock away, I said I am at the counter. I feel they should have said , I'll be right there. This is not the first time this has happened. I said you should have said something when you heard the buzzer , she said if you don't like it , go somewhere else. She had a bad attitude. I said you are lazy and slow, she kept argueing. She is a heavy set , pimple face woman , middle age. this was Sunday Feb 3 at 7:15 am

Mathis Cummings
from Chicago, IL
I have patronized store #34114 for the last 7 years on a regular basis. The service by the Vietnamese store owner and all of his Asian employees has been excellent for 6 of those seven years. However, the store now employees Ethiopian clerks that are very insulting, and try very hard to pad sales. For instance, the one lady clerk from Ethiopia that was working tonight on 12/30/2018 at 7 P.M. always tries to sell you more than what I come in purchase in addition to the gas I am purchasing. For example, if I say give me one pack of cigarettes she will try to add a second pack with the justification that I can save two dollar. This is very insulting to me because I can read the display prices on items I am purchasing, and most of the time, I will not even buy the one pack because she is trying to sell me two. Tonight I expressed this to her and she told me that this is a store and she is trying to save me money. However, she does not understand that this is a convenience store and 9 out 10 people know what they are going to purchase before they enter the store.
The solution she gave me to avoid her service is not come in during her shift. Without doubt, I have a better solution by not patronizing that store any longer.

Stefan
from Melbourne, VIC
I always stop for a coffee at your stores all over vic.as i.m in building trade.and i grab one b4 work.but i stopped at th store next to sandown racecoarse.and it only tskes one bad coffee tobturn one away.this coffee was luke warm.lacked flavour and inthrew it out.ibthinknu need to xslbrate your machines better
....cheers

I spend at a minimum of this store, $100!Per week out of convenience. Staff is nice. First they blared CNN on their TV for months, stressed me out, I don't want to hear hate media when I'm paying THEm money. Nicely, they changed that. Now, I go in and they have some liberal PC stickers on the door that say "happy lights", what the hell is that?! God forbid, oh, did I say GOD? ...... they say Merry Christmas? Done, I am sick and tired of it, and you know what I mean, bye bye 4K a year from ONE person because you want to be PC. Utterly laughable. River Edge NJ, the one on Main Street not the one 1 mile away on Kinderkamacck Rd. At least they have the brains not to piss off customers by being proactively, ant-Christmas obnoxious.

Erica Stilphen
from Boston, MA
Congress st Portland me I was trying to get napkins out of the dispener and tube that one did not come out it tore cuz the were pinched all in the corner so I grab the bunch about 7 -8 napkins and pulled em out as I was setting the in front of the display a guy worker snatched them out if my hand and told me I don't belong in "his" store if I didn't know how to take one mind you he was on the other side of the cliffs island and didn't see me reasoning for taking the bunch out..it was ride and he continued to yell after I applied ...the other employee talk man at the register was apalled as well ..happened at 12pmest time I purchased a coffee gentle was gray haired and always wears a winter beanie hat in his 50s I asked politely for his name but he refused . I never would think to do this but it was extremely upsetting to have him physically grab at me like that it brought me to tears the way he continued his rant calling me a "degenerate" and couldn't "understand how to pull 1 napkin out."..it should be addressed absolutely..also he said don't say u want a manager I am the manager...Idk if that is true but please I hope this is adxressed

Howard Wechsler
from Miami, FL
Somebody got ahold of my credit card number when I bought Mobil gas at a nearby 7-eleven. (store 34766). This is the second time this has happened to me and I have heard it has happened to many other customers of this store. Somebody used my credit card number in Houston and I am located in Florida. You need to do something about this like requiring thumb prints for credit card purchases. I will try and avoid getting gas at this store if possible but it just makes things so much harder when this happens over and over. Please do something.

michele lapparri
from Miami, FL
store#34692 December 4, 2019 Tuesday night at 10:55p.m.,, I walked into to purchase some drinks and snacks, I needed to use the restroom and I asked Maria(clerk) to use the restroom and she told me to use the mens room. Funny I just saw Maria come out from the ladies room. After I approached her she got attitude and told me if I like it to leave. She was extremely rude. I will never go back to this store. I used to shop there every morning before work. Thanks Michele

Tracy Byers
from Arlington, VA
Clerk didn't tell me gas pumps tank timed out in only 3 min when I still had another transactions! I lost $20 I'm pissed!

joy Dilworth
from Richmond, VA
At 7-11 389 E Williamsburg Rd Sandston Va 23150. Teen age boys drinking slurpes at the machine and not buying any. One went to the the cashier and asked for a cigar, he was asked for a ID and he said he did not have one. Then another employee said he OK he comes in here all the
time, he was then given a cigar.

Jan Maiden
from Culver City, CA
I went into the 7-11 on Culver and Overland on Tuesday, September 11, at 12:43p then, went to the counter to play my lottery. The cashier Kanie was at the register I gave her my tickets as I was waiting my phone rang. I walked away towards the condiments so, I wouldn't be at the counter speaking will customers waited. She still has my tickets.
As I was talking I heard her yelling, yes yelling at me across the room. I finished my call went back to the counter there was a customer in line. I ask were you speaking to me, the look on her face said everything she was angry. "You have to pay; the next time pay before you leave" with this rude, condescending, nasty tone. Don't speak to me like that I said.
She began to attack me you have no educated she said I have a master's degree what about you, you work at 7 eleven I make 20.00 an hour how much do you make? Never mine just pay or I am going to call the police call them I'll wait as I began to count/check the lotto tickets. I was not trying to still the tickets I had planned to pay she attacked me so, why is calling the police. She needed to be nasty to me it was out of the blue.
I'm going to talk to the owner I don't care she said I was surprised how she replied!. I took out my debit card to pay I was humiliated, offended I lost my train of thought. I turned to get a banana put my debit card into the machine requested cash back 10.00. I realized afterward I hadn't gotten enough my total was 15.00 therefore, I had to get another banana to get five dollars more to pay. As I tried a couple of times touching 5.00 it didn't work "use the pen" she said, again with that nasty tone. I stayed calm then, took the pen touched the amount took my tickets. All I did was walk away trying to be polite, now I am the villain.
I tried to take her picture as she put a pink envelope to cover her face. The male cashier standing next to her began speaking in Spanish to her as I tried once again. I told you don't take me picture she said, me picture I repeated. Just leave as she stood staring at me. I am happy there are audio and video cameras in the stores.
Get out as she waved her hand in the air at me then, walked into the office behind the counter. I was surprised at how comfortable she was behaving as if she was some sort of bi-polar, crazy lady with a mental illness. She has her job because, of customers yes, I am a customer.
I saw the owner on his cell phone, leaning up against his SUV. I knew him as I had spoken with him a couple times about my lottery. I waited he noticed I was standing there therefore, he stopped speaking on the phone then, looked at me do you need to speak to me, he asked, yes? He finished his conversation I walked then, stood next to him. I had a conversation with the cashier your employee which one the male or the female, the female.
She attacked me, I have the conversation here as I opened my phone, I sat there as I pointed to the end of the gas station. I didn't want to forget I would have done the same thing he said. I am a customer I don't think you are a customer each time I see you, you only play lottery, I only get five cents he said. Excuse me, I am here when you are not here, I am a customer as soon as I walk in there as I pointed to the door I am a customer. I don't only play the lottery, I buy bananas, food. If I spend two cents in there I am a customer, he shook his head.
I am positive if I were a white lady I would have been a customer. He would have never made such an ignorant racist statement. I continued do you see all these wrinkles I am not six I do not appreciate the way she spoke to me she has been with me for 20 years he said and the male 16 or 18. I have never had a complaint from anyone except you I think she's racist I don't think so he replied. Of course, she is going to be the victim then, make me the villain I said. We have the right not to serve a customer, what does that have to do with your cashier attacking me I thought. Do you I replied?
Then, he insulted me even more people treat customers different ways he said really, what a strange comment to make. I just looked at him it confirmed what I thought he was condoning her actions. I'll be back he said. I looked at the video and listened, I think she owes you an apology and you, I interrupted him and I owe her one, he was surprised.
We walked into the store he motioned to her to come from behind the counter I looked at the video and I listened. I think you owe her an apology and she owes you an apology. She asks me, no as she shocked her head, I looked at him? She's not going to apologize I can't make her he said? I was shocked she told her boss no after he told her she owed the customer an apology, NO!
There is more however, I would like to communicate with someone who is interested in your customers. I contacted Customer Service the gentleman documented my complaint then, I received an email from Gayle Pugh your FC District Manager on September 13, 2018. I replied, however, I have not received the coupons she promised nor a reply to my email. I am considering contacting an Attorney as I feel I was harassed by a company employee. The Yelp reports for this business are horrible.
Thank you,
Jan Maiden

Nur atiqah
from Petaling Jaya, 10
Im buying a loaf of bread but cashier do not have change of rm 50 today 17/08/2018 at 16:47pm. I am so surprise why such a big company which operating 24 hrs do not have change for their customer. Location in ampang utama, one ampang avenue.

Adrian IFILL, 7924 16th Street, NW, Washington, DC 20012, Tel: 202-829-8731 Email: Apiesq@aol.com
from Washington, DC
I PRESENTED A GREYHOUND PAY WITH CASH SLIP TO THE SEVEN ELEVEN CLERK AT STORE LOCATED AT 8484 Georgia Avenue in Silver Spring, MD at approximately 8PM this evening (10/3/2018). The clerk in the presence of all of the customers accused me of fraud, called the police and asked me to get out of the store. I waited and waited and no police arrived . I then went to the store located at 8282 Georgia Avenue in Silver Spring where I handed the slip to the clerk who processed my ticket at approximately 8:17 PM. Kindly forward this letter to your insurer. A copy of the documents would be forwarded you by mail. Amt paid:$77.00.P
I took a video recording of the clerk. I will be filing a complaint for slander and defamation of character.
You should be able to view the transaction on video.
Adrian Ifill
7924 16th Street, NW
Washington, DC 20012

Jonel Courtney
from Eugene, OR
This morning I was on my way to work and stopped at the local 7 11 in Florence OR to purchase a bag of chips to go with my lunch. The woman behind the counter, Kaylee, was arguing with an elderly man I believe over a coupon. She could not ring up his transaction correctly and was getting upset, was being a bit sarcastic towards him and using a lot of negative body language, rolling eyes, slamming things, etc. I knew my purchase was under $2 so I held up 2 dollar bills and said I'm sorry but I need to get to work, can I just leave this for you? She yelled at me that NO, she had to scan it!. I was a bit stunned that she would yell at me like that. She stomped to the register I was at and did something, then stomped back to the elderly man without a word. So I asked, Am I good? She yelled at me again and I said there was not reason to talk to me that way. She promptly threw me out of the store and told me never to come back. I am a senior citizen myself and wonder if this is age discrimination? Do you not want seniors in your establishment? I was humiliated. I have never in my life been told to leave a place of business and not come back. I left but then did come back in to get her name so I could let you know and boy, oh boy, did she ever let me have it. I thought you should know that customers are being banned from this store on a whim. I will take my hard earned dollars to another store and will tell everyone I know of this horrible experience. This is a very small community, and I might add is a RETIREMENT community and word will get around that apparently you do not want senior citizens in your store. That is so very sad. I lived in Minnesota and we didn't have your stores there. I'm thinking that because of the whole 'Minnesota nice' thing, you may not be allowed. I feel a bit afraid now to visit another 7 11 so will find a different store for that quick cup of coffee, bottle of water or bag of chips in the future. Thank you for listening and I truly hope you will teach customer service skills to this extremely rude and negative person. And by the way, besides being rude, she kept the change.

deborah rideout
from Laurel, MD
I went inside and used a gift card to purchase gas 15.00 and went outside to pump the gas and the pump cut off at .48cent. I went back and told them the pump cut off the lady said it's nothing they can do and speak with the manager who is a short Asian guy. He told me that there's nothing he can do and I said it's a gift card I used and he said yea and people died so what do we do about that!
My point here is that he's very nasty and disrespectful! I spend lots of money at 8 eleven to be disrespected like that I can't believe the way he speaks to people it's rude. I will let others know how he speak and I can't stop spending in this store.

rodolfo meza
from Huntington Park, CA
06 28 2018 arround 2 pm at florence and santa fe ave. I lend a 5 dollars ticket to the clerk and this other girl say she is not open for bussines to the next 15 o 20 minutes, with a bad attitude. That i say heyyour attitude is not acceptable she say do not care and started to insulting me, and kept my ticket. And do not gived to me the price.

I stopped in to get wings, lottery ticket and a drink on Friday June 8 2018.
There were minimal wings on display so I ordered 10 honey garlic wings.
The staff had to make ( micro-wave ) the 10 wings. I noticed the attendant stopped the micro-wave with approximately
28 seconds remaining on it's cycle.
Took the wings home. (5 minutes away). Discovered a number of the larger wings were cool near the bone.
Quite a disappointment as I have ordered wings a number of times in the past without issues.

Sabrina Gonzalez
from Fresno, CA
The guy was being very rude discriminating yelling threatened to hit me in front of my kids while I was buying a Slurpee refuse for me to pay with two EBT cards and my kids were horrified crying dropping the Slurpees he threw me out the store for no reason at all just cuz I was playing with two different methods of EBT card and he threatened me not to come back cuz I cussed me out call me a b**** and my kids are screaming yelling cuz I'm not around so I left after paying for my item at that not only that he was going to hit me with the wet floor sign all on camera cops were called I want to file a criminal lawsuit civil lawsuit on them I'm pressing chargesc

Darren Cook
from Portland, OR
I was getting a slurpie, I love them. I know they are 69 cents for a refill right now. I went to 7-11 on 14th and mai Springfield, Oregon. 5/12/2018 1a.m.
The guy with the beard and long hair about 50 years old. Said "one ninety nine". I showed him my refill cup. As I came in the store. The ugly fat redheaded slob girl working there chewing down two hotdogs behind the counter making pig noised disgusted me. She saw my cup. She didn't say ANYTHING. ( pardon MEfor saying) f*** you . I will NEVER GIVE YOU ANY MORE OF MY MONEY seven eleven.
Sam, the owner should not have hired that ugly slob fat disgusting girl.
I'm really super pissed off about paying 2 bucks for fucking refills. Stupid.
Yes I am pissed your employees are terrible. I applied for a job. I am discriminated against because I am a returning customer? B.s. I live down the street. I like the neighborhood. I know some people. Not many. I really am a quality and good dude. But this is stupid. 2 bucks for refills. Its advertising is sixty nine cents....
Matter a fact I'm going to go get a refill. Well see if this hippie dickhead charges me that again. I hate the two working there tonight. And the fat disgusting pig girl is such a turn off cuz she stinks to boot, like ass and sweat. Its gross. Makes your store seem like a buttplug.

Mr Jimenez
from Los Angeles, CA
Last wee I went in to get 2 hot dogs at the Huntington Park CA, 7 Eleven store on Florence and Mountain Dew. After fixing my hot dogs I told the lady there if she could put Chili and Cheese in the machine because they were out. She answered, I had to pay for that because that was extra.

JoAnne Thurston
from Washington, DC
I patronize the Seven Eleven at 1850 M Street NW, Washington DC ran by Tario Hussain. I purchased a pack of cigarettes and a pair of Warner Deluxe Rolex Earphones $5.99 on April 17th and got to work this morning to put them to use and they fell apart on me. I walked over to the store in which I am so much a regular until the cashier can identify me. This morning I was told you will get nothing without a receipt. I said you know me and your cashier was the one to sell them to me because she did not even know the price and I had to wait. Morally I am upset because all I wanted was to be able to listen to my music here at work. I did not keep receipt with the intentions of not returning them. I can go to my bank and get a statement of purchase; but to go thru this for a $6 purchase when they know me to be a constant patron is just a little too much. Sometimes is about respect and the way you treat people. I will not spend another dollar there because on my way out I was told by another customer that they get complaints all the time about how they treat the customers. To come to this country and not have respect for the people who live here is unacceptable. My contact info is jojocorrola@yahoo.com (202) 486-8883 Very discouraged and disappointed.

Chuck Francoeur
from Seattle, WA
This regards the 7-11 located across from the Space Needle, Denny Way, Seattle, WA. There has been a homeless person constantly asking for money, shaking a cup and in the way of being able to enter and leave the store without being harrassed for money. This same person is given a
boom to sweep the parking lot. I have complained to store management to no avail.
Thank you for looking into this and hopefully provide a resolution to stop this harassment.
Chuck Francoeur
2721 Fourth Avenue
Seattle, WA 98121
850-266-3750
Have feedback for 7-Eleven?
Thanks for your feedback!
Sorry. Please try again later!